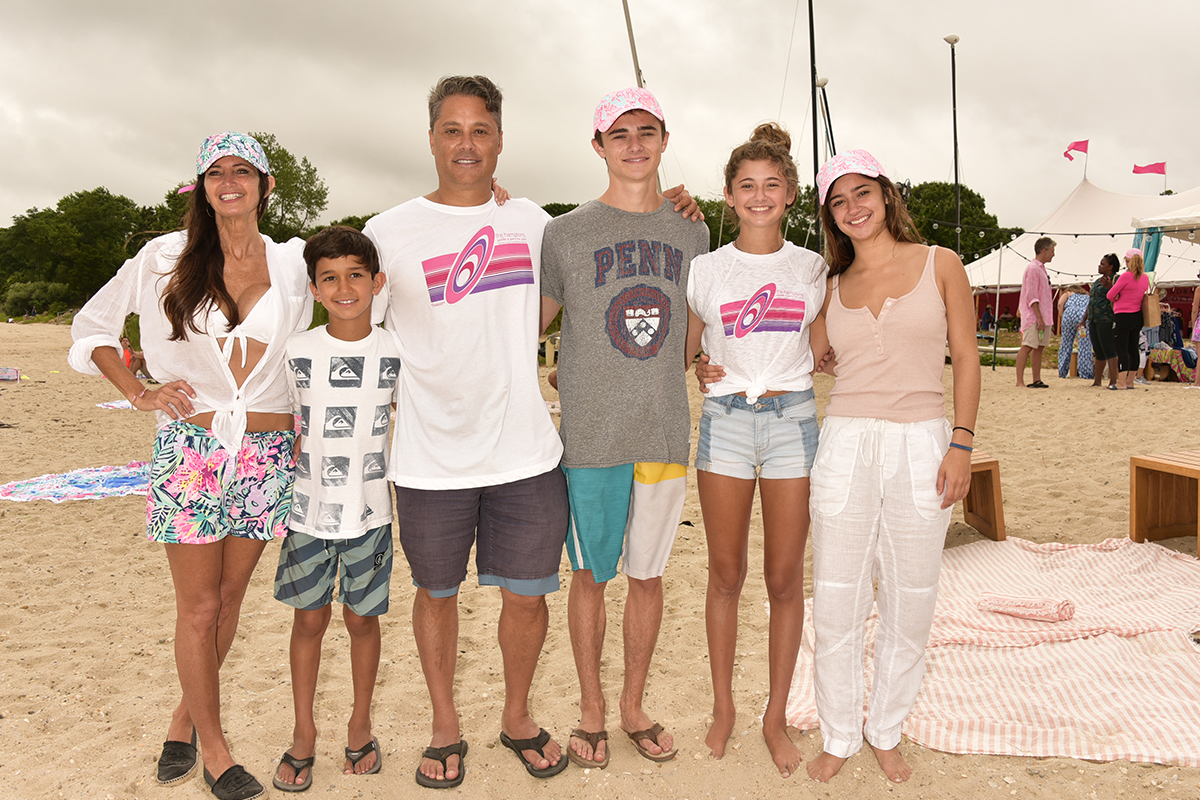 Benefiting the Breast Cancer Research Foundation, the Hampton's Paddle for Pink Paddle Race and Party has become one of the most coveted events of the summer. Since its inception in 2012, Paddle for Pink has grown from a small event at Richard and Lisa Perry's home, to a full scale paddle board race and sunset party at Haven's Beach in Sag Harbor, NY. We were so proud to participate this year as sponsors.

Paddle for Pink came about after Sag Harbor resident and mother of four, Maria Baum, was diagnosed with breast cancer. The entrepreneur who started her career on Wall Street, opened up the popular Tutto il Giorno and Dopo La Spiaggia restaurants, and launched Splash Mixers, was introduced to paddle boarding shortly after being diagnosed and found it provided a positive outlet during her treatment and subsequent recovery.

Maria was moved to use paddle boarding as a way to raise critical funds for lifesaving breast cancer research. 7 years later, a community that supports not only the paddling race, where children now participate and understand the importance of raising awareness, Paddle for Pink has evolved to help continue the conversation.

As sponsors for this year's event, each paddler was greeted with one of our coral Block Pareo or Block Stripe beach towels after crossing the finish line. Guests who came to cheer on the paddlers enjoyed our Holbox Beach Blankets on the shore, and cozied up with some delicious Hamptons Coffee while watching the race. At dusk, guests made their way back to Haven's Beach for the evening portion hosted by Jill Martin, where revelers danced the night away in an exquisitely designed event space by Colin Cowie. Custom paddle boards by re-known artists were auctioned off, food trucks from local restaurants satiated every taste bud, and after a live auction, guests danced to live music and entertainment. The event helped raise $1.4 million for the foundation. Maria sat with Kassatex before the big event to chat paddling and family life.
Kassatex: Why do you paddle?
Maria: I can't say enough about how grateful I am to my friend, Richard Perry, for introducing me to the sport, as it was really what got me through my own treatment for cancer in the most positive way. Not only physically, but it gave me such a strong connection to nature; being out there on the glistening peaceful bay with the most incredible view, I felt a strong connection straight from where I stand on that board straight up to the sky. It makes you realize how vast our purpose is and how small certain circumstances can be. No matter how challenging they seem at the time, they are just little tests and we can overcome just about any of them.
K: Most exciting moment of the race?
M: When we are all out there together standing on our boards and waiting for the race to begin!
K: The first thing you do after you cross the finish line?
M: Look for husband, Larry, and kids. Not hard to find as they are cheering me on all together, and HUG them!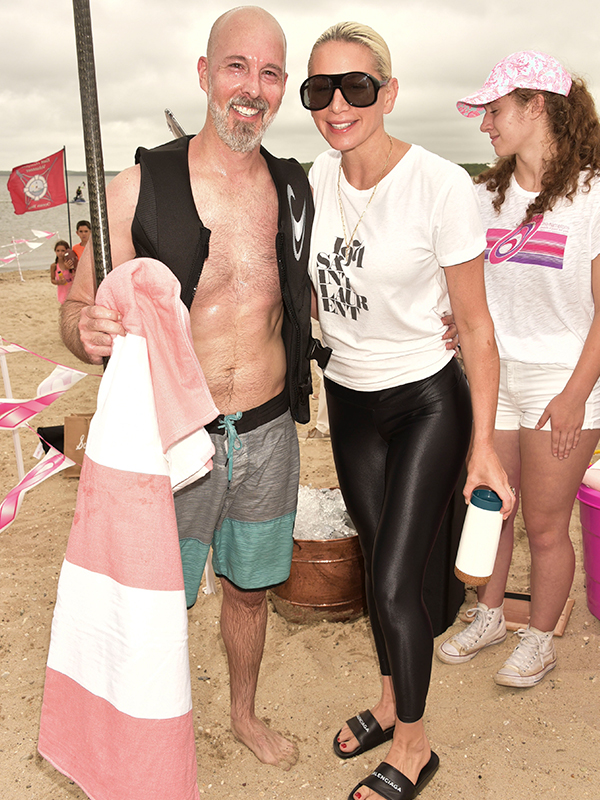 Kassatex: How do you prep for the paddle race?
Maria: Besides paddling, I do strength and cardio training. I keep learning about how to "perfect" my stroke for speed, and I really try to learn from the master. I'm lucky enough to have had Laird Hamilton, who invented the sport, give me tips on my stroke!
K: Beauty product must to use for race?
M: I should say sunscreen!?!?!? Ha…I am terrible about protecting my skin but realize how important it is as we age. I love the Clinique self-tanners with sunscreen.
K: Three words to describe Hamptons Paddle for Pink
M: LOVE, HOPE, CURES
K: Finish this sentence: Family is __________
M: EVERYTHING.
K: What keeps you motivated to paddle?
M: It brings such a balance to my life and brings me back to the point where I have a moment to "fly from 30,000 feet" and put the day's events into better perspective.