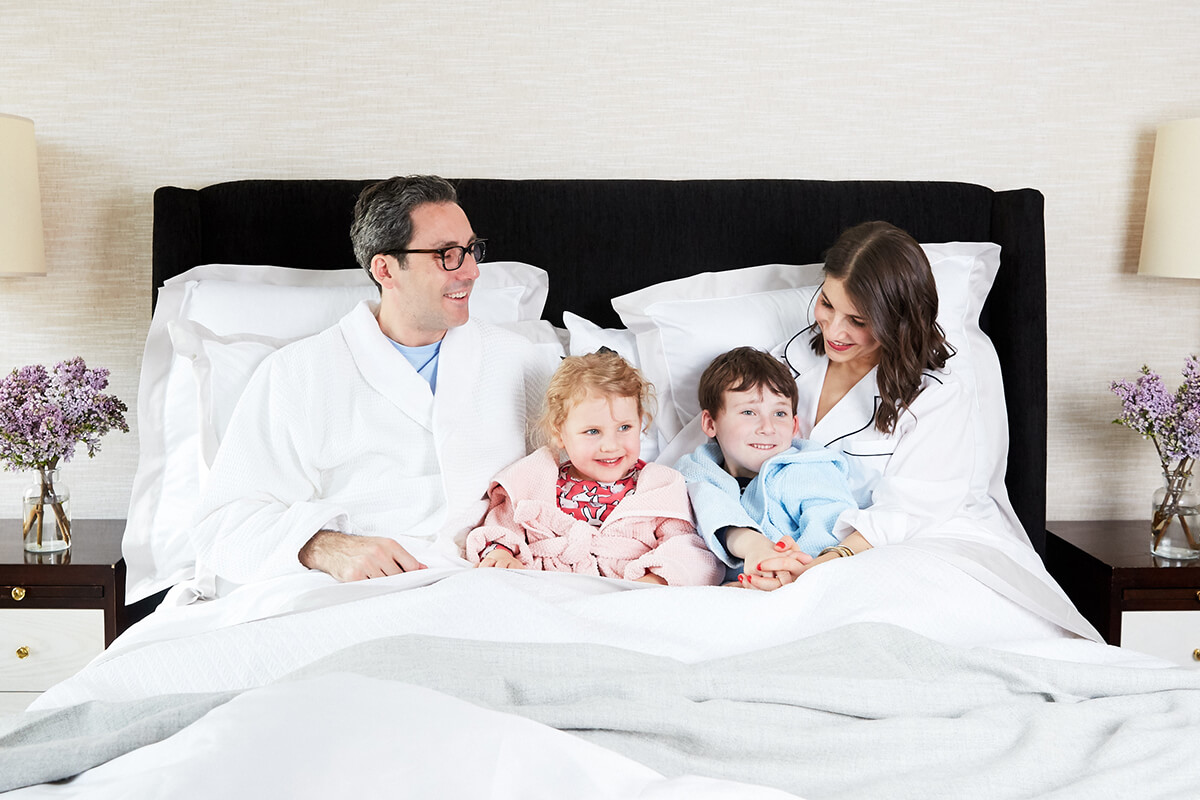 It's a love story for the business age. Rachel and Neil Blumenthal first met at Tufts University and started dating post college. When Neil was attending Wharton Business School, he was working on a tiny school project aptly named Warby Parker; a company that was set in motion because replacing his pair of lost glasses was expensive. This financial woe, that many students can relate to, led Neil and his partner to launching their company. The idea was to design and produce glasses at the fraction of the cost, let consumers test samples at home, and receive their final selection by mail after returning the samples. What began as a project to create an alternative to the highly priced eyewear industry, has turned into a multi-billion dollar company.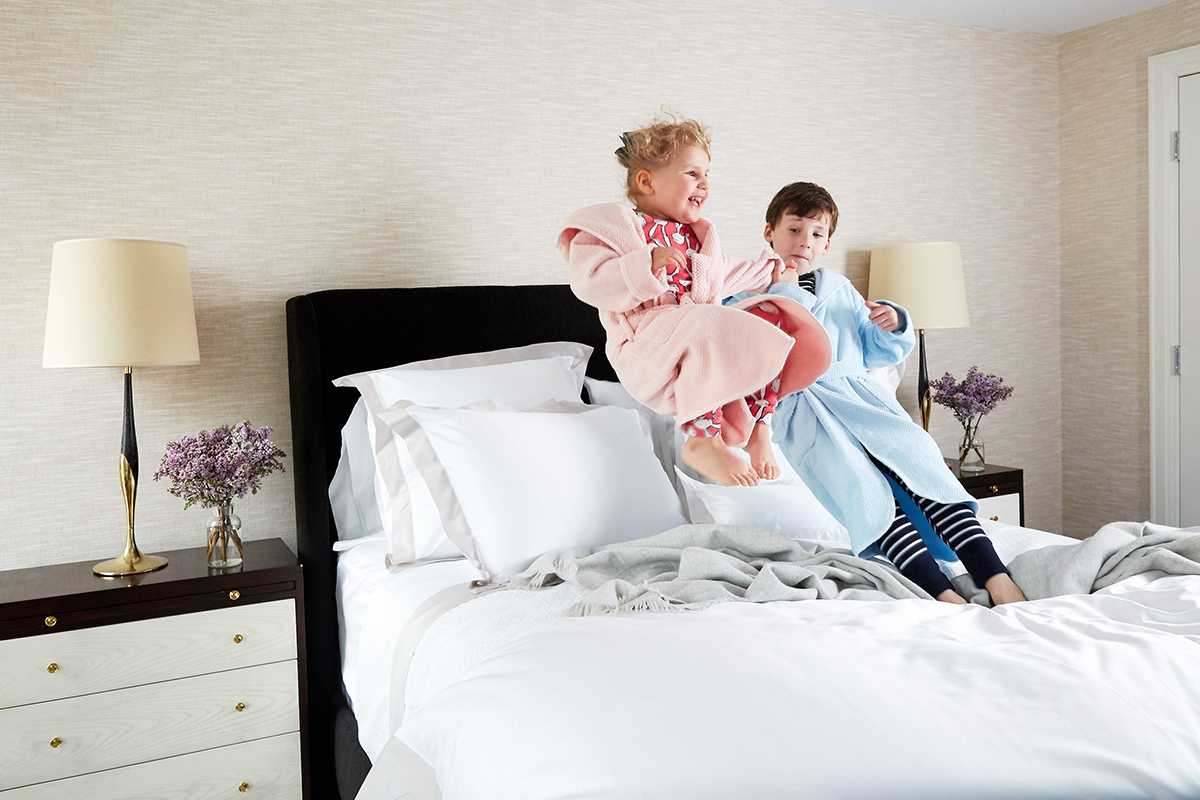 Rachel launched the immensely successful Rockets of Awesome subscription-based company where kids take a fun quiz to determine their own personal style, are sent a rad box of clothes based on their answers, keep what they like, and return the rest. Every affordable, on-trend collection is designed in-house using the softest materials. It's not uncommon to see a gaggle of tech savvy kids doing market research for the brand and testing out the goods for the utmost in customer satisfaction. True consumer experience connoisseurs living under one roof.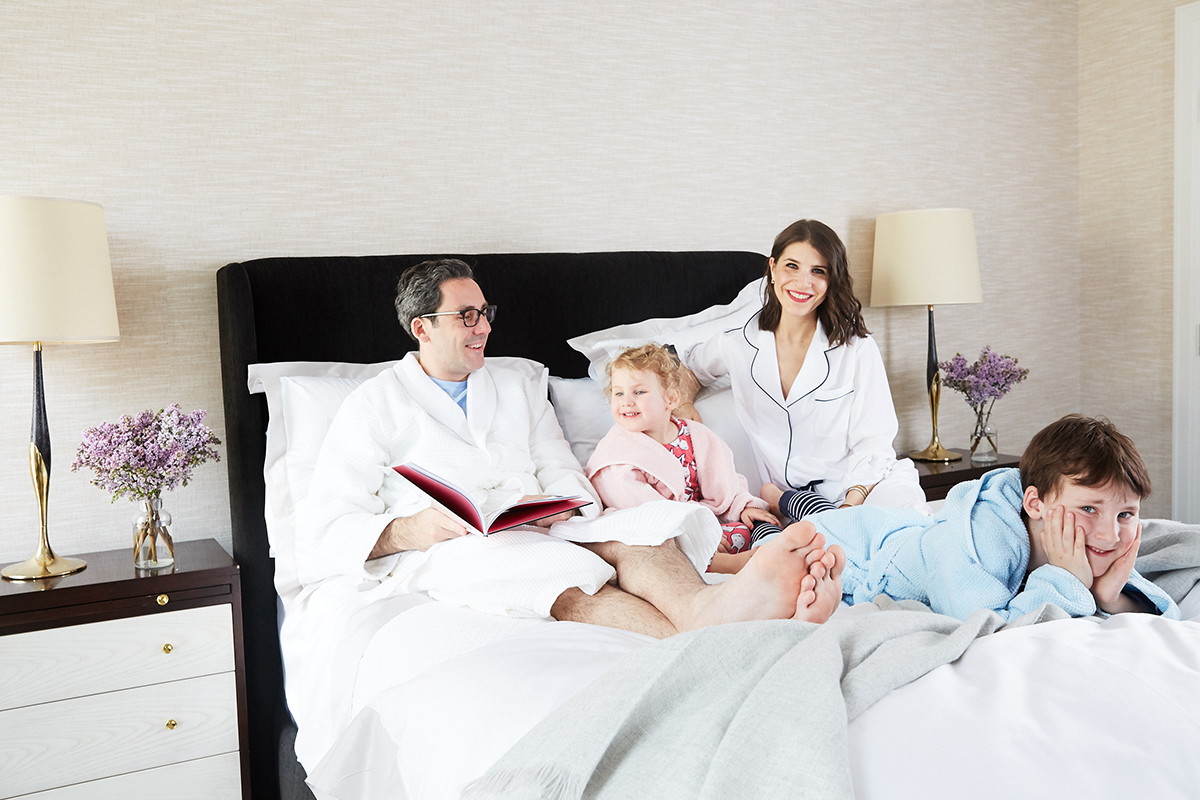 One look at a Blumenthal calendar and you can guarantee they are booked by the hour each day. But of course nothing compares to their job as parents to Griffin (7) and Gemma (4). The vivacious family lives in the West Village and juggles their businesses and family lives with a wit and ease. We met up with this entrepreneurial duo and their busy kids to see how they get ready for their jam-packed days, and how they wind down at night.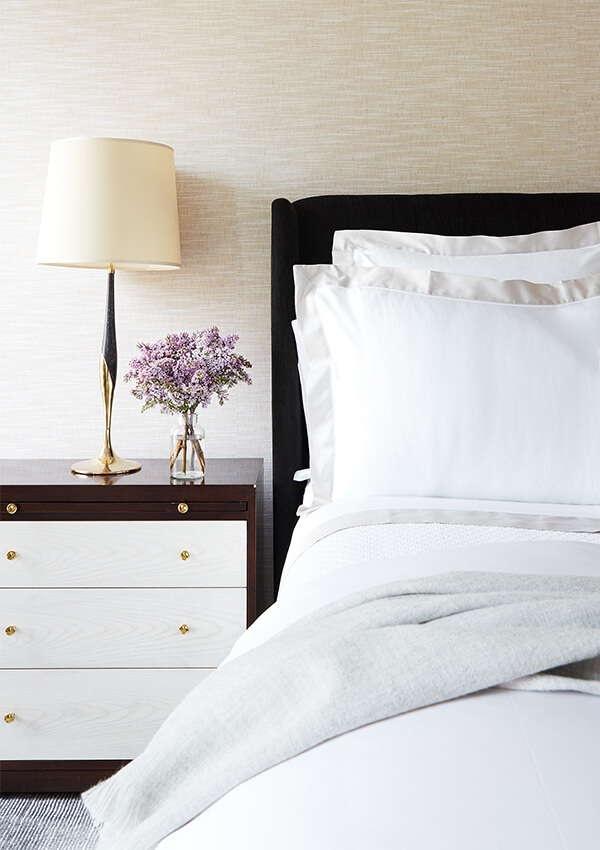 Kassatex: Last thing you do before bed:
Rachel: Read the Daily Mail on Snapchat and kiss Neil goodnight.
Kassatex: Choosing outfits for the kids: kids choice of parents choice?
Rachel: They have a dress code which I've made into a uniform so life is just simpler. On the weekends, it's a jedi mind-trick partnership in getting dressed.
Kassatex: Cuddles before school or at night?
Rachel: Both, when possible, but at least before school.
Kassatex: Three words to describe getting ready and out the door in the morning:
Rachel: Organized, frenetic, chaos
Kassatex: Getting to school: On time or last to class?
Rachel: Last to class – always 🙁
Kassatex: I can't sleep without…
Rachel: My phone charging on my bedside.
Kassatex: Layer on the pillows or keep it simple?
Rachel: Keep it simple, but layer on the blankets.
Kassatex: Make beds or leave for later?
Rachel: Leave for later – though there is nothing more luxurious than a newly laundered, made bed.
Kassatex: Most memorable hotel stay:
Rachel: The Ritz, Paris – Neil and I have been twice and it's always magical.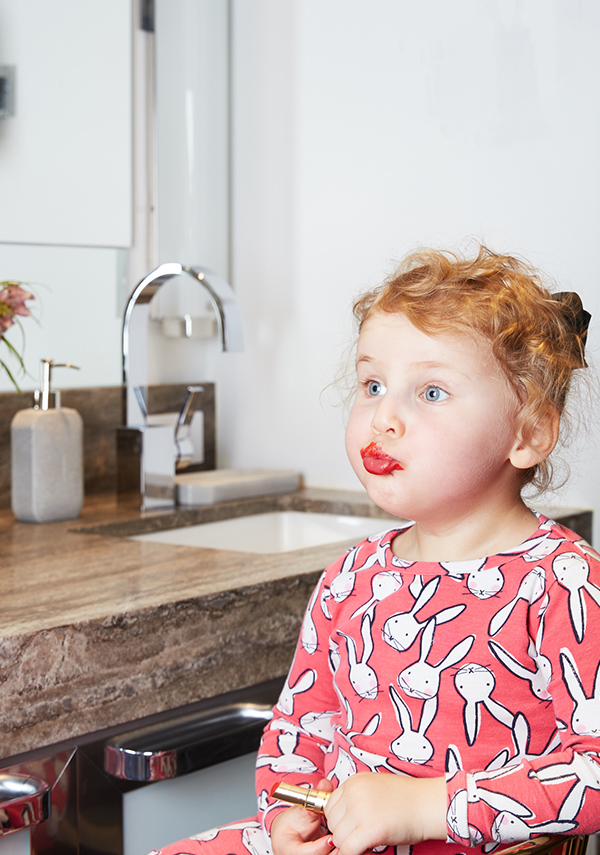 Kassatex: Last thing you do before bed:
Rachel: Read the Daily Mail on Snapchat and kiss Neil goodnight.
Kassatex: Business calls: left at the office or totally fine at home:
Rachel: There's no such thing as a division between work and home, so at home whenever needed.
Kassatex: Stealthy midnight visitors: let them cuddle or bring them back to bed?
Rachel: Bring them back to bed.
Kassatex: Describe a perfect night in:
Rachel: Kids sleeping by 7 p.m., my kids size 14 Rockets of Awesome cozy sweatsuit, Sushi Zo take-in, freeze-dried strawberries for dessert, Homeland and Billions On Demand with Neil.
Kassatex: Best part of the day is:
Rachel: When Gemma screams "Rachel come get me" in the morning and with crazy bedhead, and the brightest, happiest smile she says "hi mama, get me out." When Griffin grabs my hand as we walk into school each morning. And when Neil snuggles me as we go to sleep each night.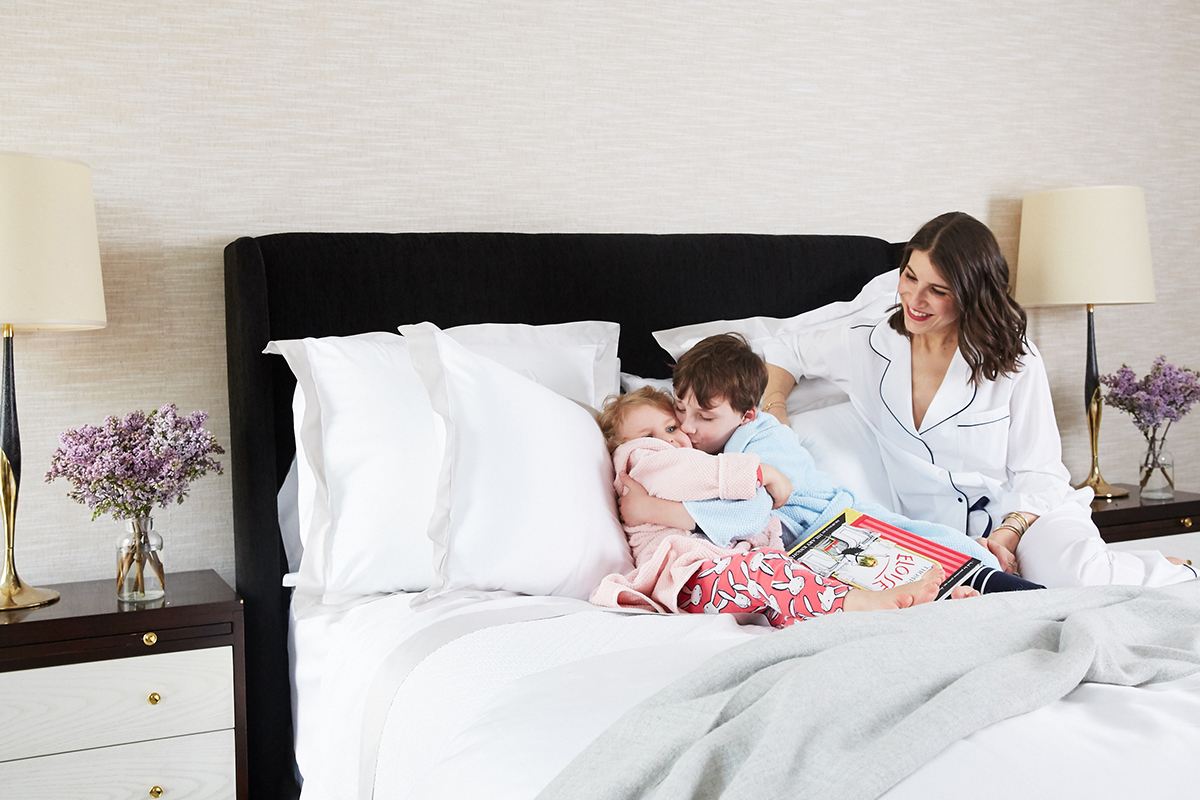 Photo by: Kirsten Francis
Written By: Kelly Florio Kasouf