You can spot her nonchalant stride from a block away. Erika Bearman's shiny ebony hair hangs down her back aloft on 4+ inch heels, as you will most likely never see her in flats.
Receiving a true education in fashion, style, and grace from her one-time boss and beautiful friend, Mr. Oscar de la Renta, Erika was SVP of Global Communications, a position she held for seven years. Her work in branding and digital strategy has been written about in The New York Times, The Wall Street Journal, Vanity Fair, and Vogue. In 2012, she was named to the Vanity Fair International Best Dressed List.
After leaving Oscar de la Renta, Erika and her dashing husband Jon, had Electra (3.) Now a consultant in communications and brand strategy, Erika serves as an advisor and ambassador to Peanut, an app to connect like-minded women who are mothers, and is a member of its founding team.
When not working, Erika finds respite with her family in their dazzling Southampton weekend home that was designed by Miles Redd. We explored this charming town with Erika and asked her to reveal her favorite locales she frequents during her time on the east end.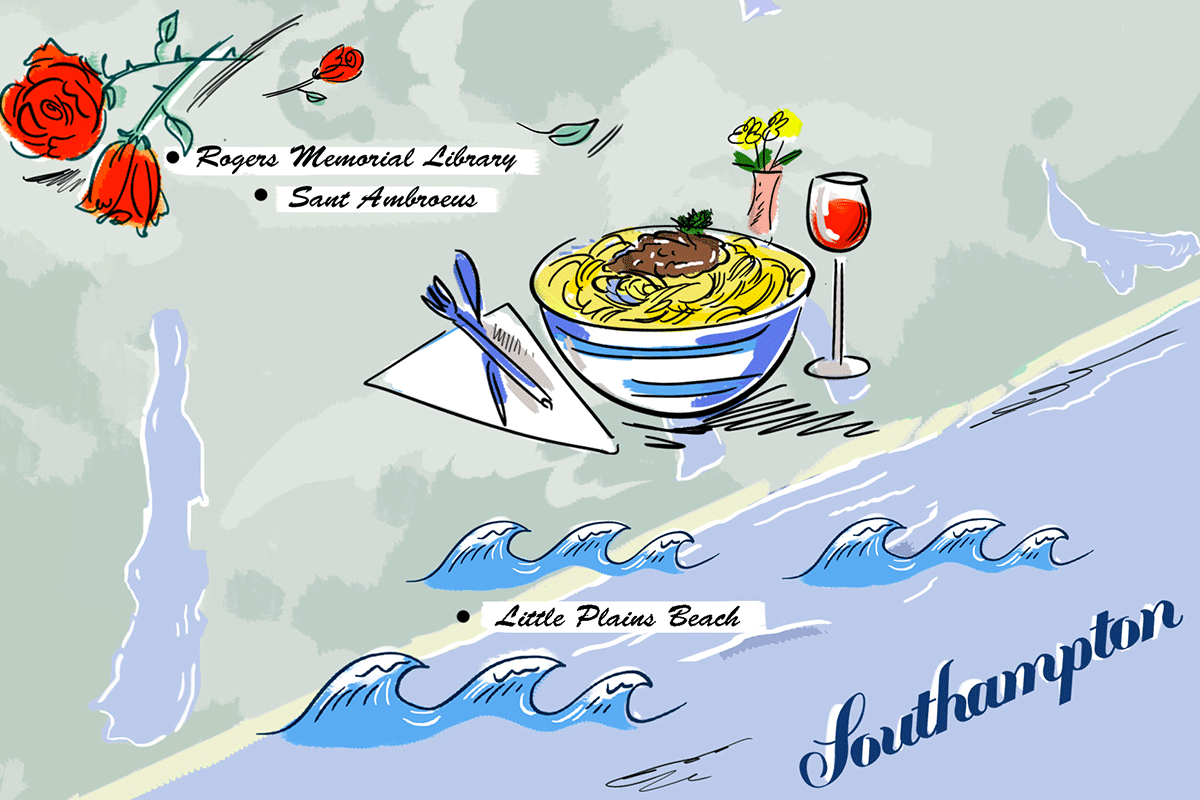 Illustration by: Mokshini
An Afternoon at the Beach
Erika's absolute favorite beach is Little Plains. For those looking for a bit more solitude, it is less crowded than other places nearby like Cooper's Beach. Erika, Jon, and Electra like to visit the beach at the end of hot afternoons with a beach blanket, basket full of watermelon, Coronas and grilled-cheese sandwiches. During those golden hours when the sun is kissing the horizon, Erika and family take their regular drive down Meadow Lane to see the sunset before heading home.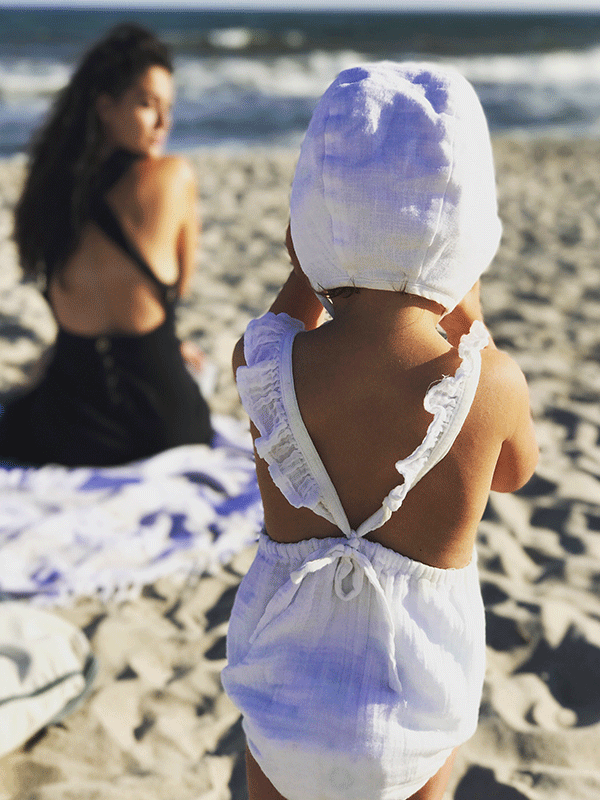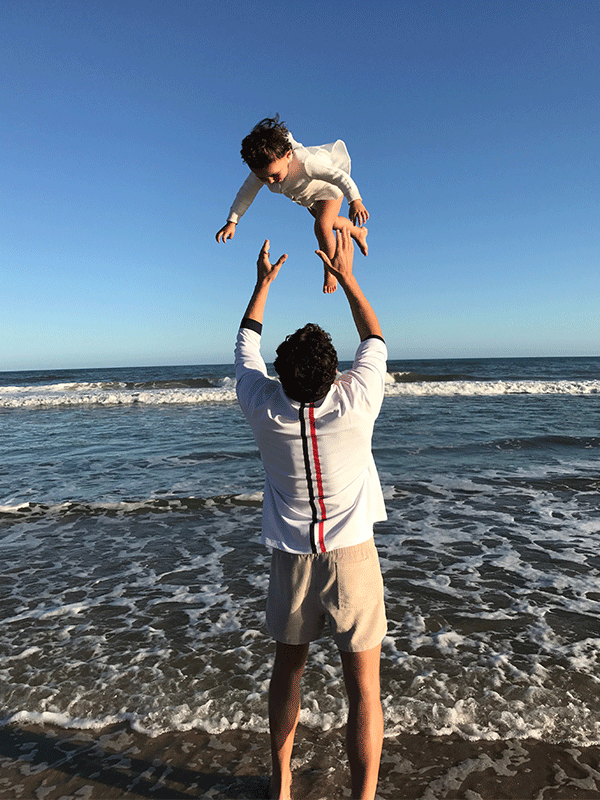 A Taste of Milan
After the beach, Erika enjoys getting cozy with her family and a bowl of spaghetti at Sant Ambroeus. "Ask the maitre d' for banquette seating for the best people watching. After dinner, taste the heavenly mint chip gelato," Erika recommends.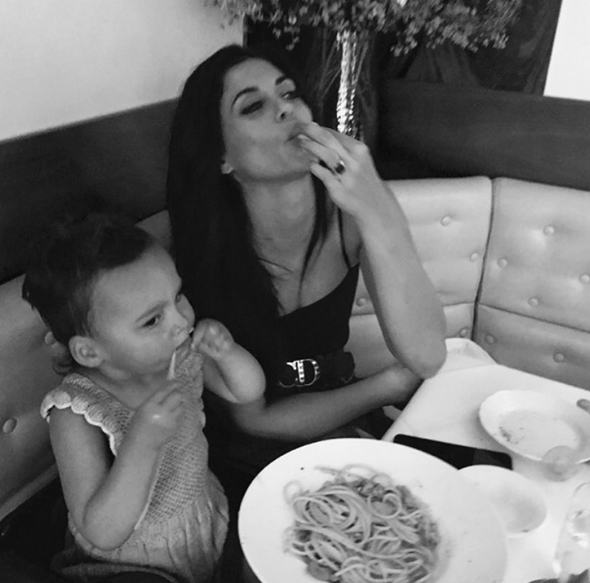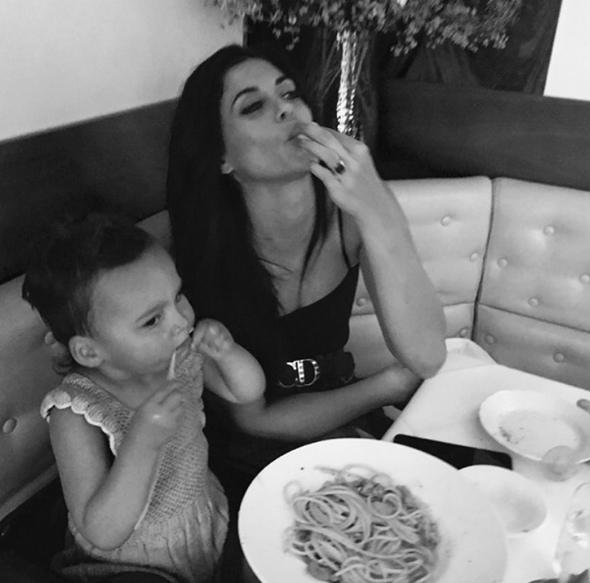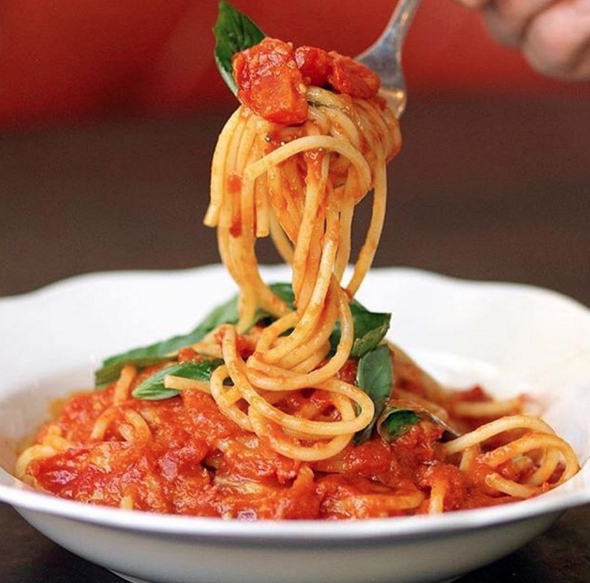 A Stroll in the Garden
Boasting thirty-eight varieties of modern hybrid tea roses, climbers, and shrubs, the Rogers Memorial Library rose garden is overflowing with delicious fragrances. One of Erika's favorite places to visit, the library also has an immense children's calendar full of activities that she loves to bring Electra to on a rainy day.