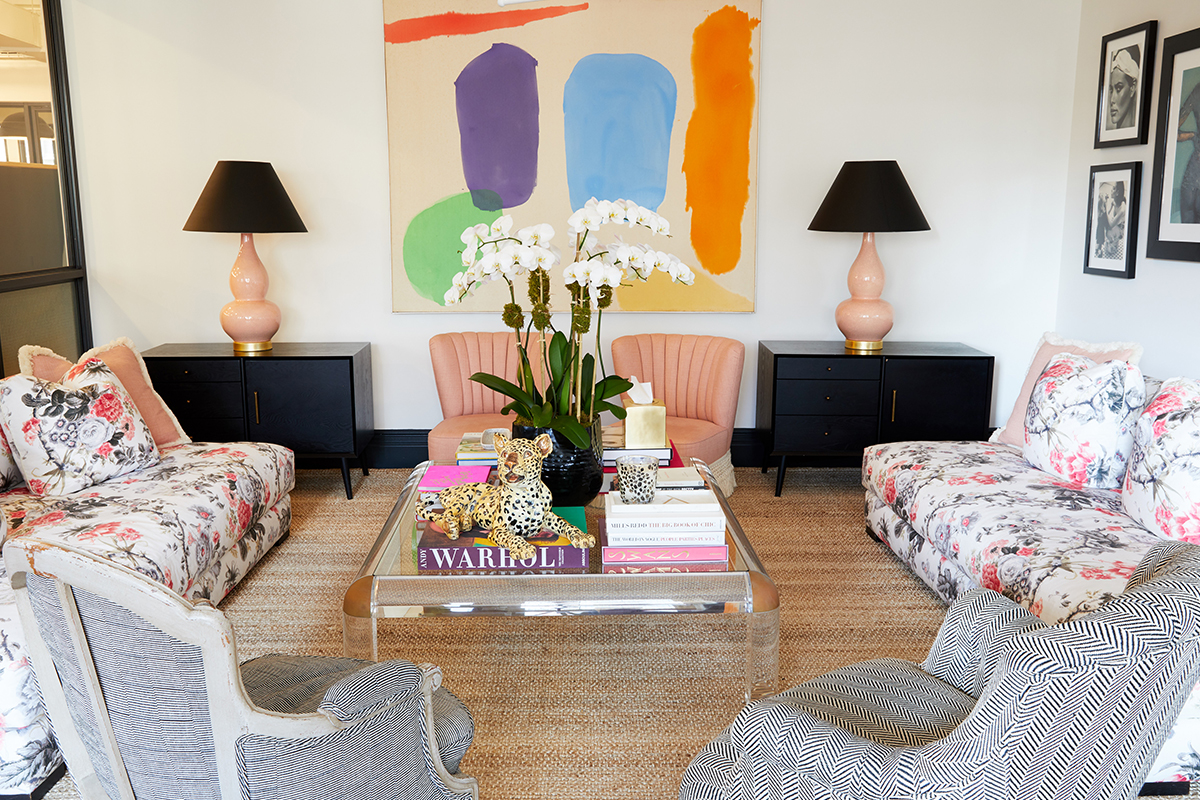 As the CEO's of both their families and brand, Veronica Beard, Veronica Swanson Beard and Veronica Miele Beard began the eponymous label because they were struggling to find clothes that brought them from school drop off to the office, meetings, and beyond, without having to succumb to traditionally boring attire. Their initial concept of a tailored blazer inclusive of elaborately designed dickeys not only multiplied a woman's wardrobe with various options, but it also gave them a sense of independent belonging in the workforce. 10 years later, their brand has blossomed into 5 stores with two more opening this spring, and a pop up in Nantucket that includes shoes, accessories, ready-to-wear and lifestyle collaborations.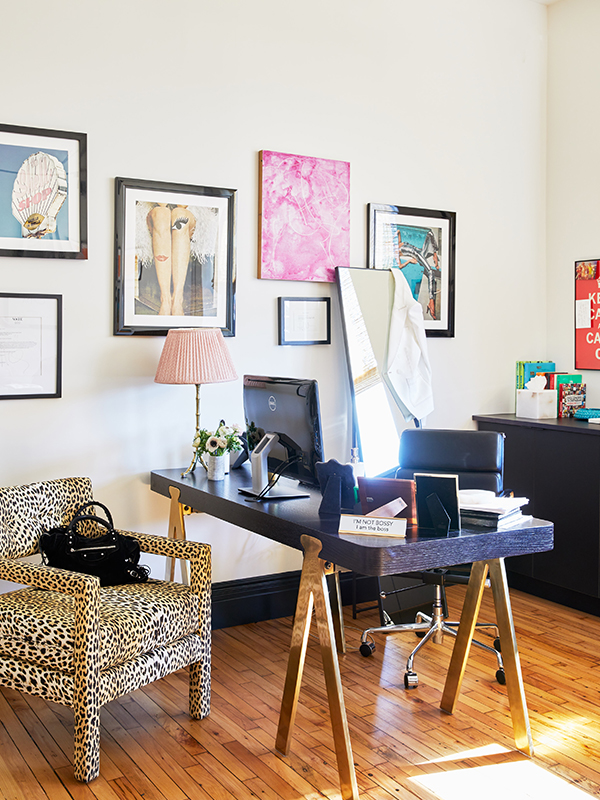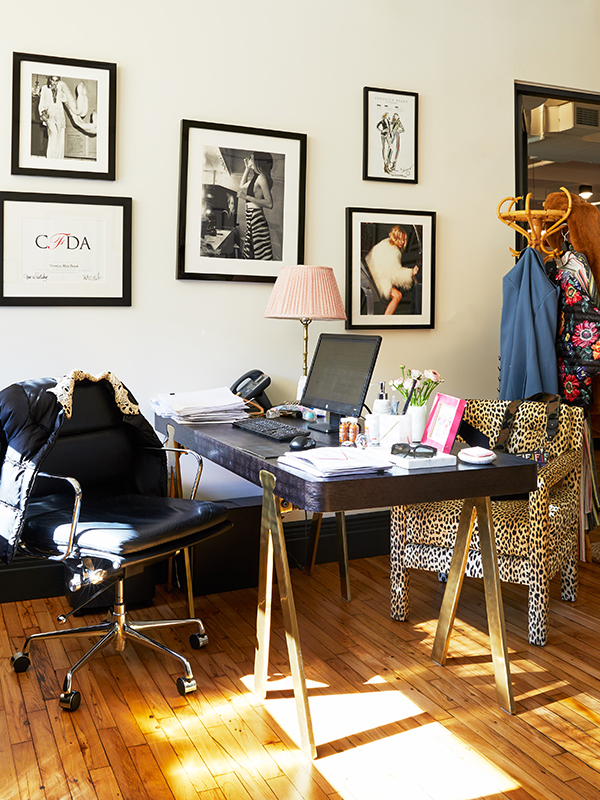 Veronica Miele, with a dash of hip hop and flash, and Veronica Swanson, with a love of chintz and lacquer, have combined their love of mixing patterns and an undeniable mastery of using leopard as a neutral, are dressing the next generation of women in every aspect of life.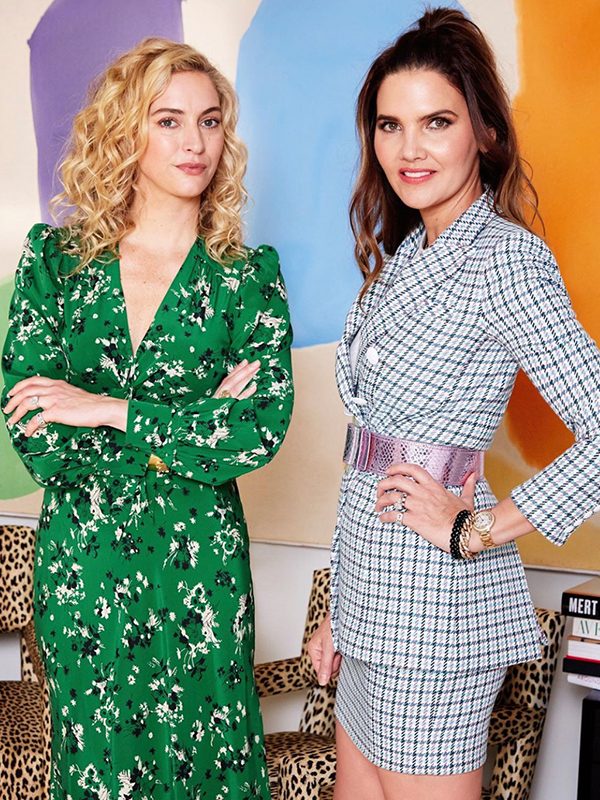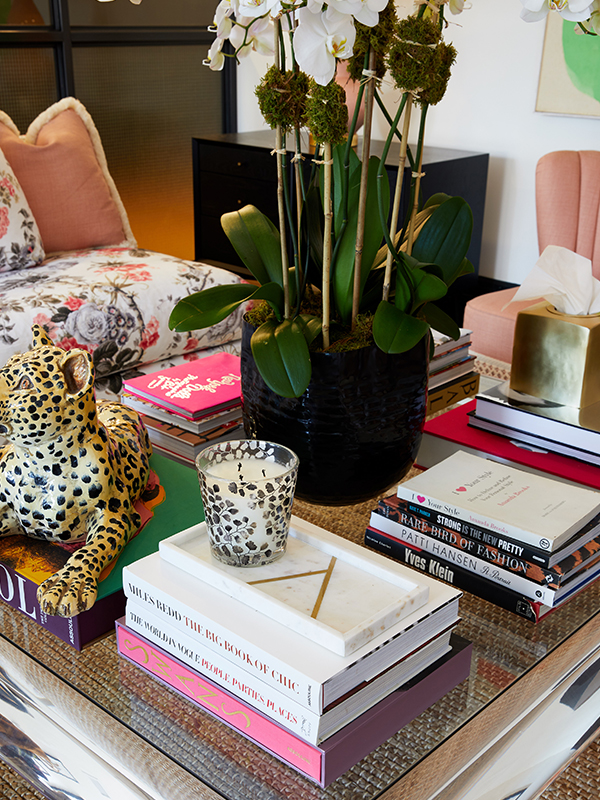 For our first installment of Office Ambush, we were invited into the brand new Veronica Beard offices to restyle their desks with our bath accessories, interview the women based on their must-have office items, and how they organize their days to run a now epic company.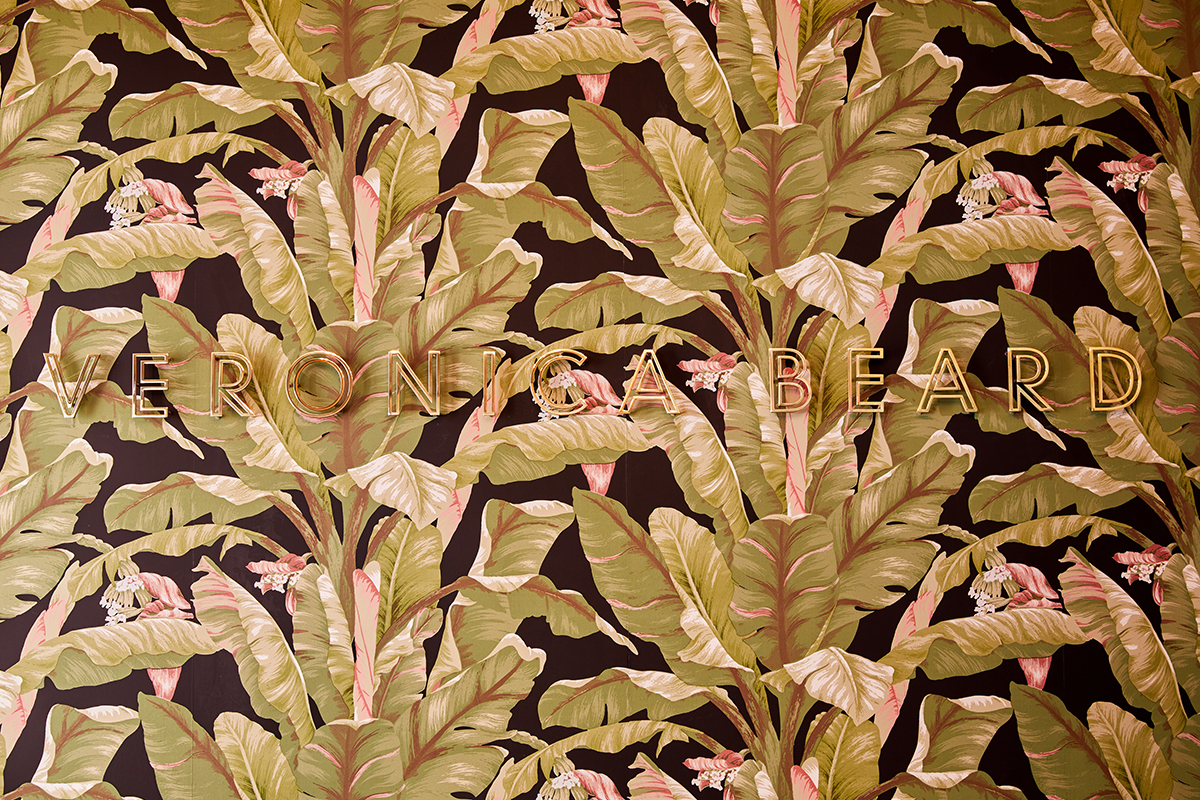 K: First thing you do every morning when you get to the office:
VSB: (long pause) "….So I go and get coffee, and I sit down and check my emails on the phone."
VMB: (even longer pause) "….I've already had coffee at home so I catch up with staff."
K: Any superstitious items you must have in your office?
VMB: "My VMB bag in the corner. I've never used it…but it's mine and it's a piece of art. I always have my two boys' artwork, that's my Van Gogh from my older son, and my Van Gogh from my younger son, and I always have this picture of my oldest."
VSB: "I have pictures and notes from people."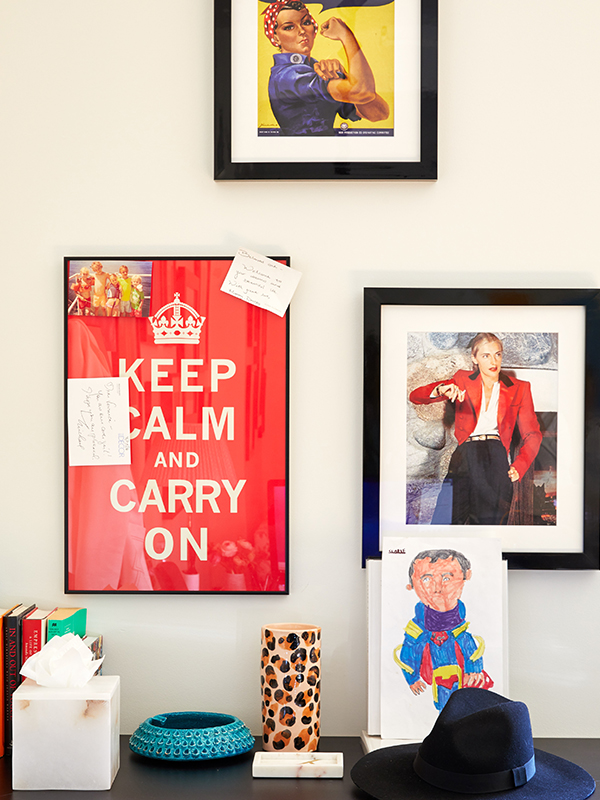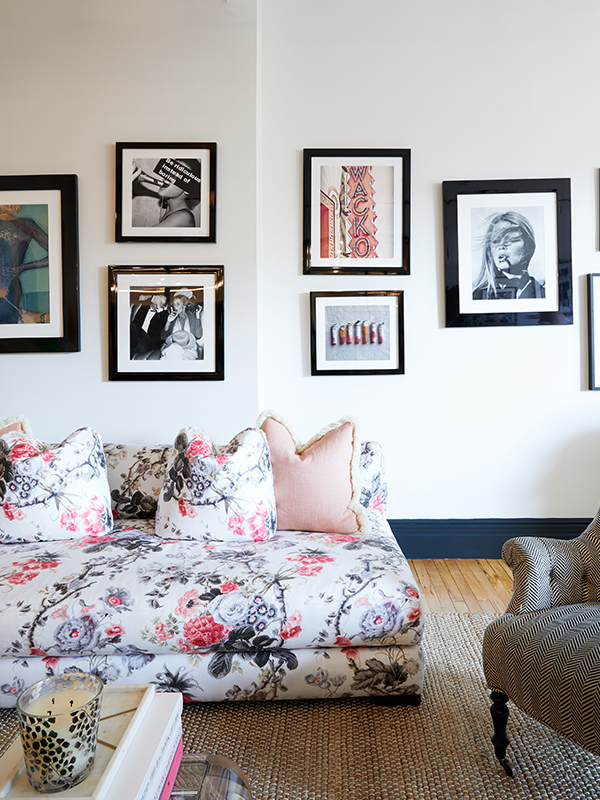 K: First item you purchased for your office when you started?
VSB: "These couches. We wanted really deep couches."
VMB: "A shredder."
K: Anything you have kept since the beginning?
VMB: "The shredder, and a letter from Anna Wintour."
VSB: "The pictures on my desk."
K: Organized chaos or Marie Kondo would be proud: How do you like to keep your desk?
VSB: "Marie Kondo would be proud."
VMB: "Organized chaos. My desk, as messy as it might be, but if things aren't there, I'm a mess."
K: Where do you do your best thinking in the office?
VMB: "In the design room."
VSB: "Not at my desk."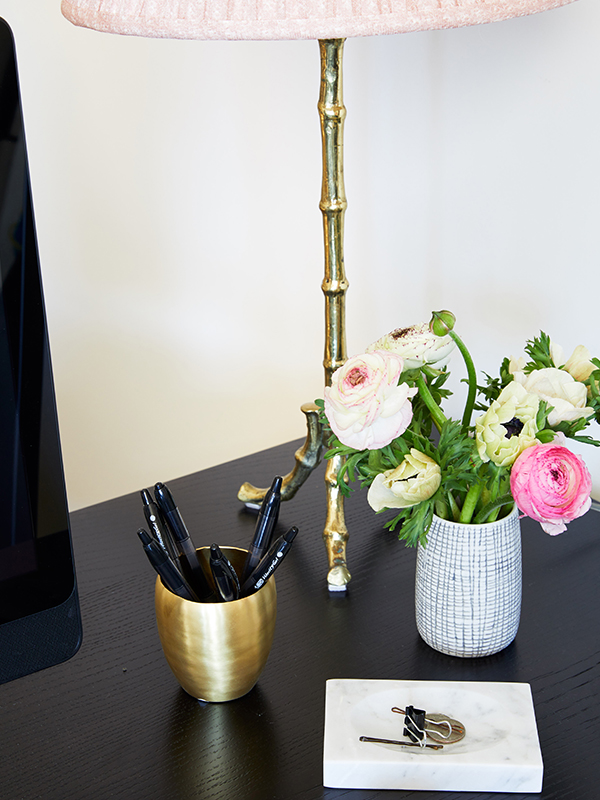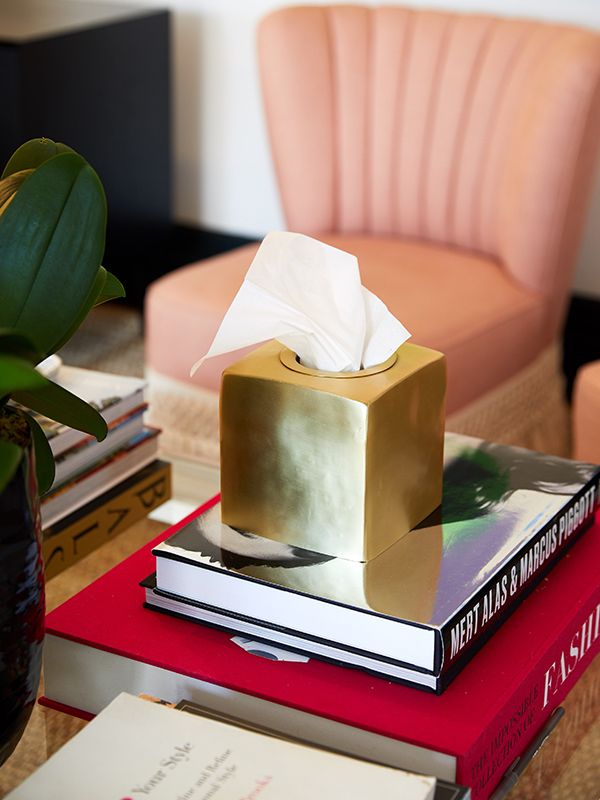 K: Open door policy? How open is open?
VSB: "Always open."
VMB: "Always closed. Kidding! We're very open. Too open!"
K: What colors are a must in your office to keep the creative vibes flowing and sanity in check?
VMB: "Pink and leopard."
VSB: "Leopard."
K: Any special momento from a mentor?
VSB: "A letter from Anna Wintour."
VMB: "Anna Wintour's letter."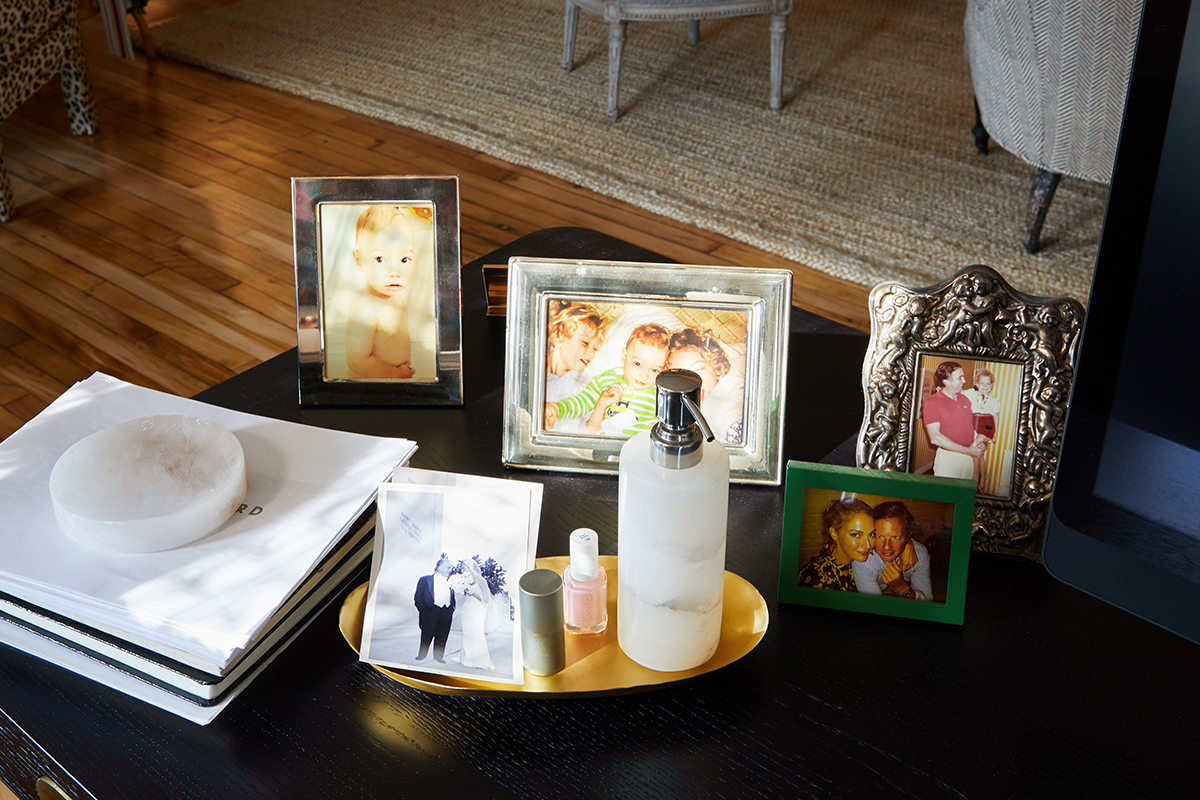 K: Favorite picture on your desk?
VMB: "A picture of my oldest child."
VSB: "A picture of my three boys."
K: Candles: Always lit or when I remember to:
VSB: "Always lit."
VMB: "When I remember to."
K: Shoes under the desk?
VMB: "In the cabinet I've got like one boot for walking in bad weather, a pair of stilettos for not walking, I've got sandals and wedges. You just never know."
VSB: "No."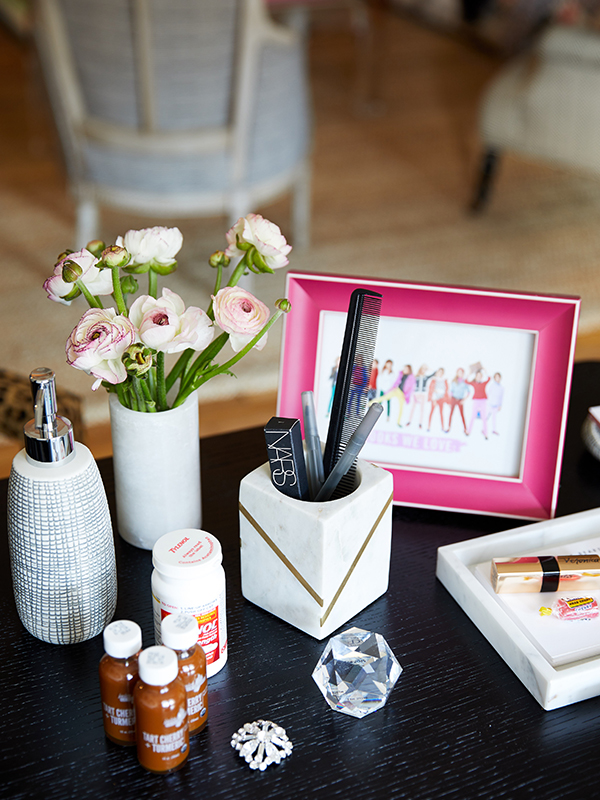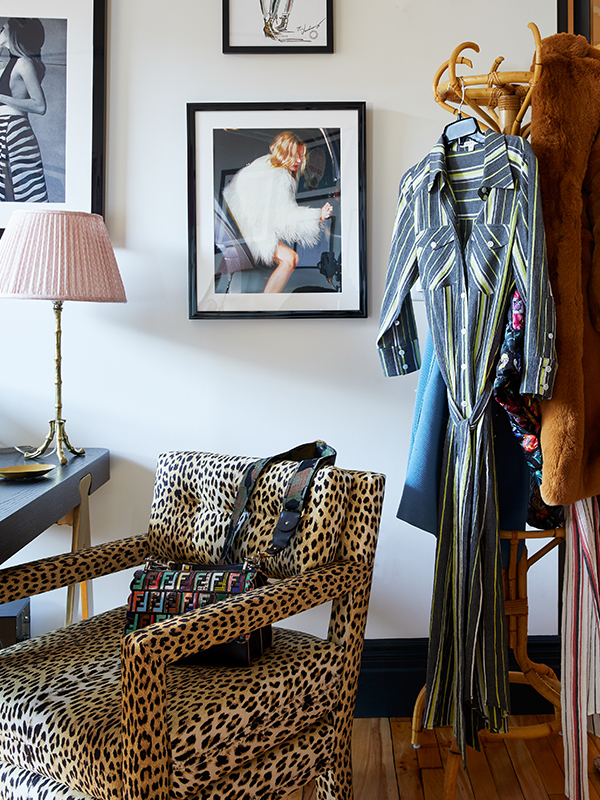 K: Most prized possession in the office?
VMB: "My Juice Generation liquid shots of turmeric and cherry.
VSB: "My leopard on the coffee table."
K: Difference between home office and VB office?
VMB: "I don't have a home office."
VSB: "I don't have a home office."
K: Desk Beauty Must Haves:
VSB: "Nars Laguna, and Tatcha Dewy Luminous Skin Mist."
VMB: "A good lamp, and I have these 4 Nars lipsticks that I always have at my desk. They are my sampling of different colors. My favorite one we did on the Today Show, the color is called Kelly from Nars."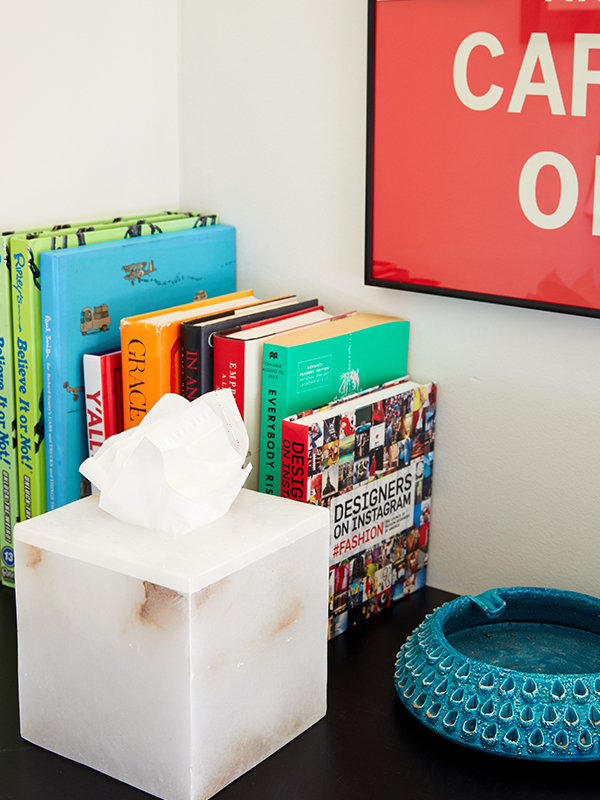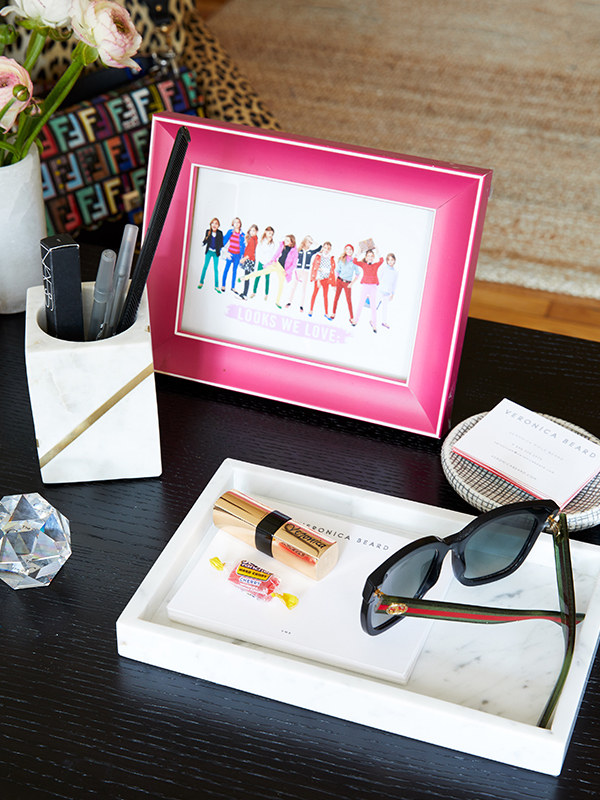 Written and Produced by: Kelly Florio Kasouf