Does a Design Duality Exist in NYC?


Although there is a hint of truth to the idea that those who live above 14th Street have different taste than those who live south of 14th, history can help elaborate. For Downtown, artist Jean-Michel Basquiat was the poster child of starving artists, street art cultures, living and being inspired by the city's disrepair in SoHo and beyond. As for Uptown, it was the Park Avenue social set conquering power lunches, and Madison Avenue ad execs to Wall Street tycoons scooping up high rises off the East River.


But there is no longer a vast difference between Uptown and Downtown. From Brooklyn to Astoria, each county is flooded with real estate comparable to coveted West Village townhouses or Tribeca lofts. Although the dramatically distinct design lines have now blurred, small aspects have remained true to their native neighborhood roots. Uptown or Downtown, apartment design is the ultimate expression of the neighborhood's beliefs, aesthetic, and grander community.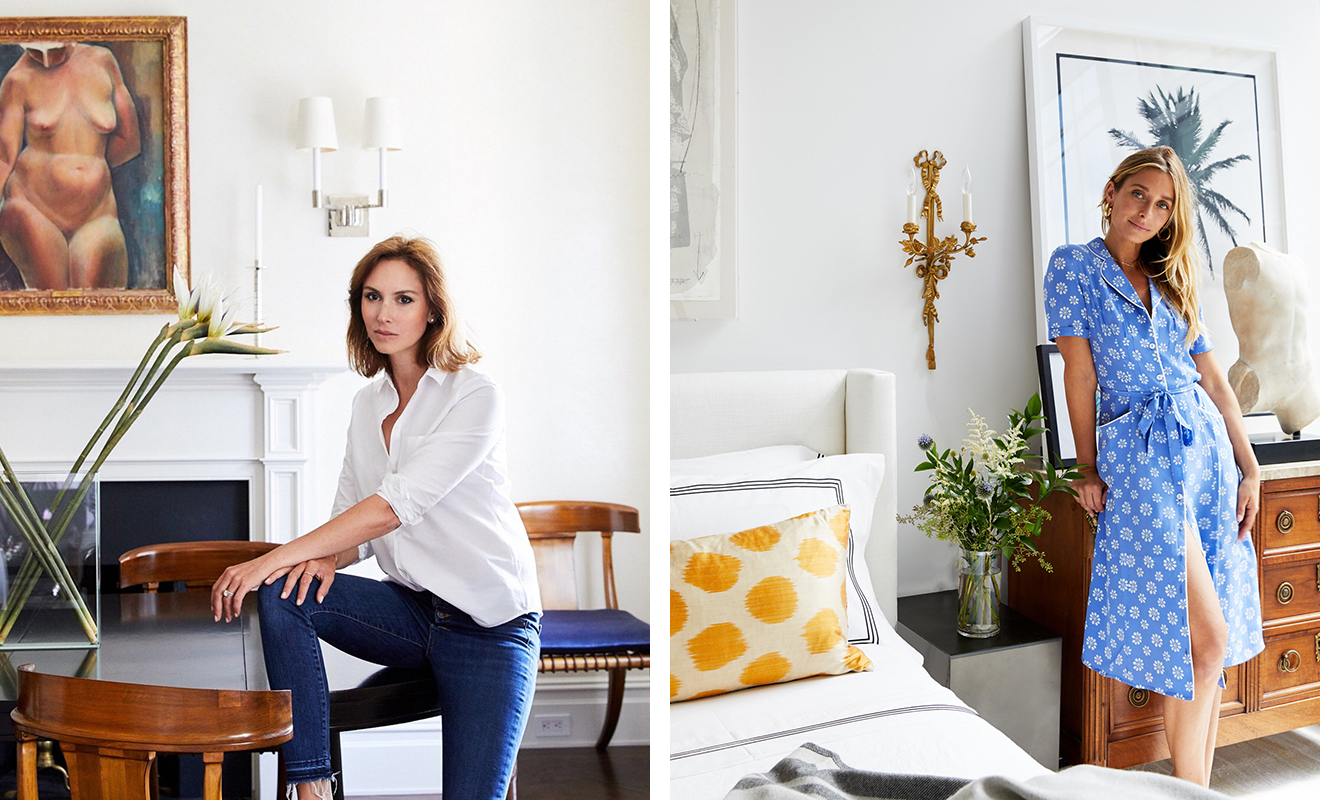 To test the theory that design locality still exists in hidden, nondescript ways, we asked interior designers Jessie Schuster, of Jessica Schuster Interior Design, and Janine MacMurray, of Area Interiors Design, to define if an obvious Uptown and Downtown style has survived. Both celebrated designers created a bedroom story saturated with what they believe is the style that represents their neighborhood.
Uptown Digs – Janine MacMurray
Upper East Side, Manhattan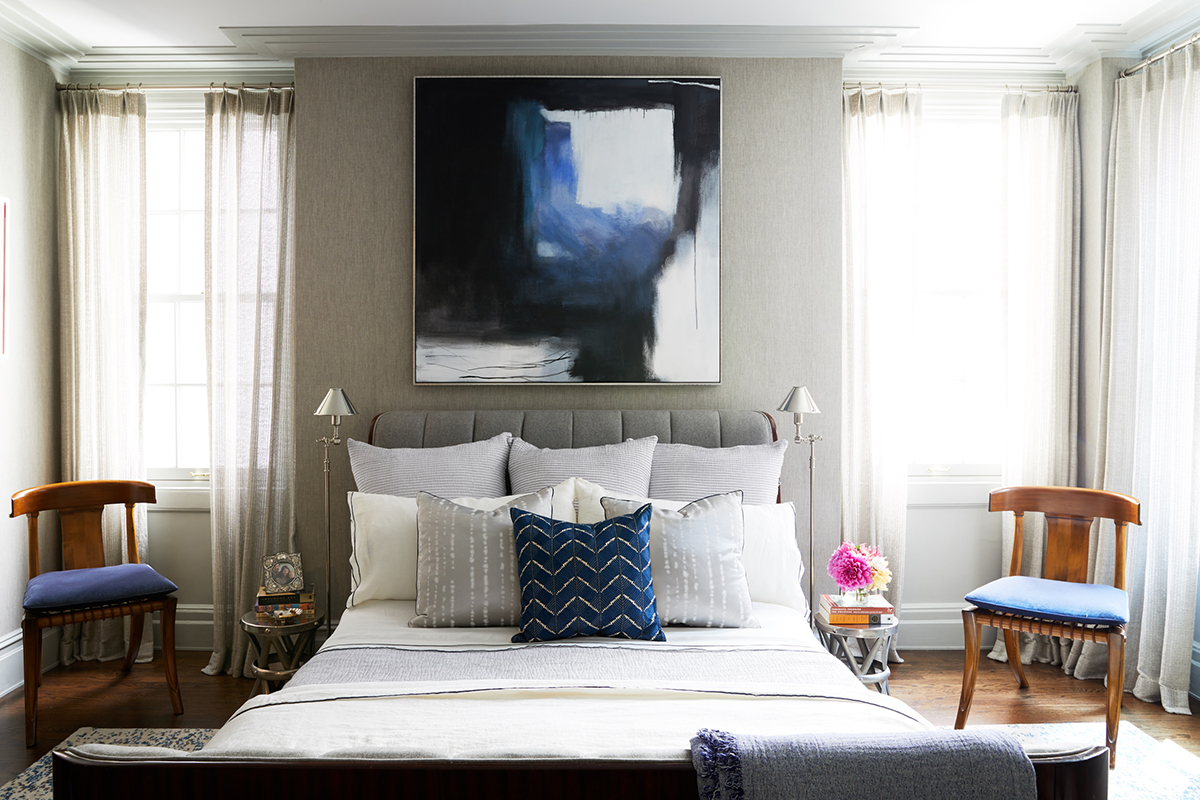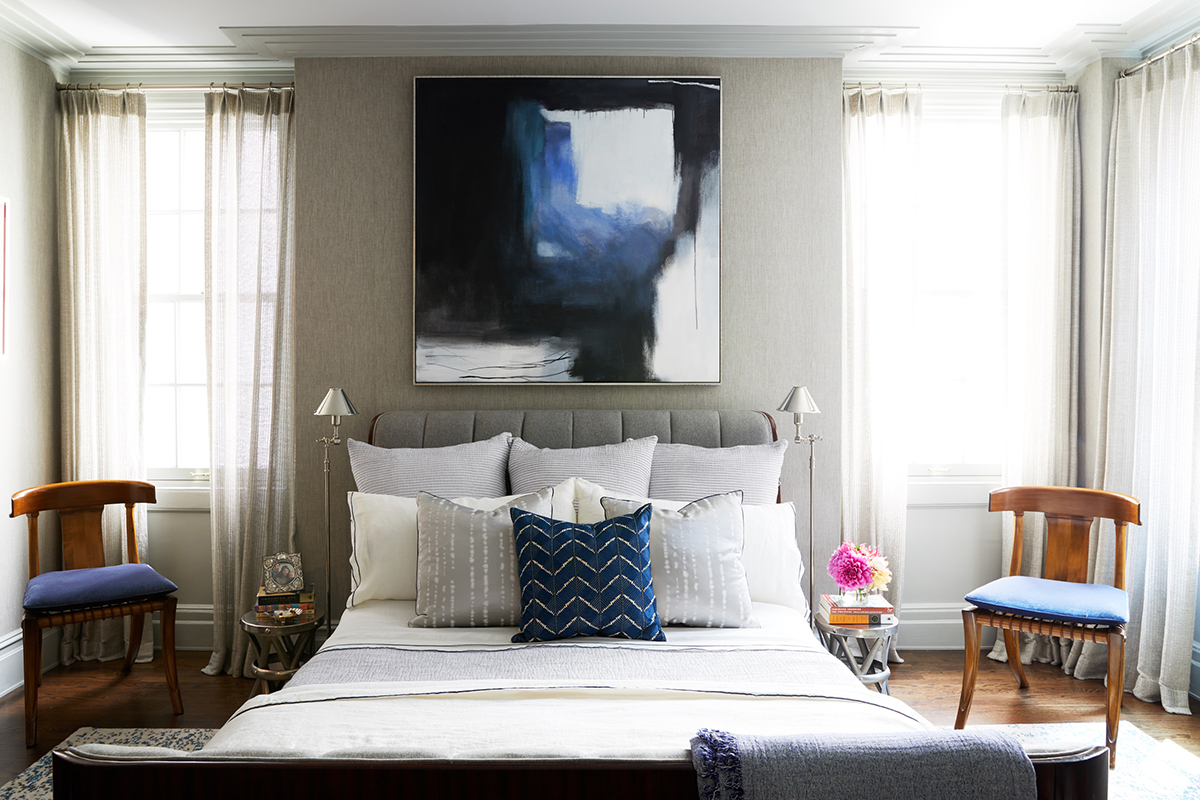 Area Interiors was founded by Janine MacMurray in 2006. After graduating from Parsons School of Design, she studied decorative arts in Paris. After years of exploring foreign towns for local textiles, and an early introduction to auction houses, Janine's broad knowledge of history and culture consistently influence her designs today. Janine's mission is to create unique and timeless spaces that are enhanced with comfort, and infused with elegance.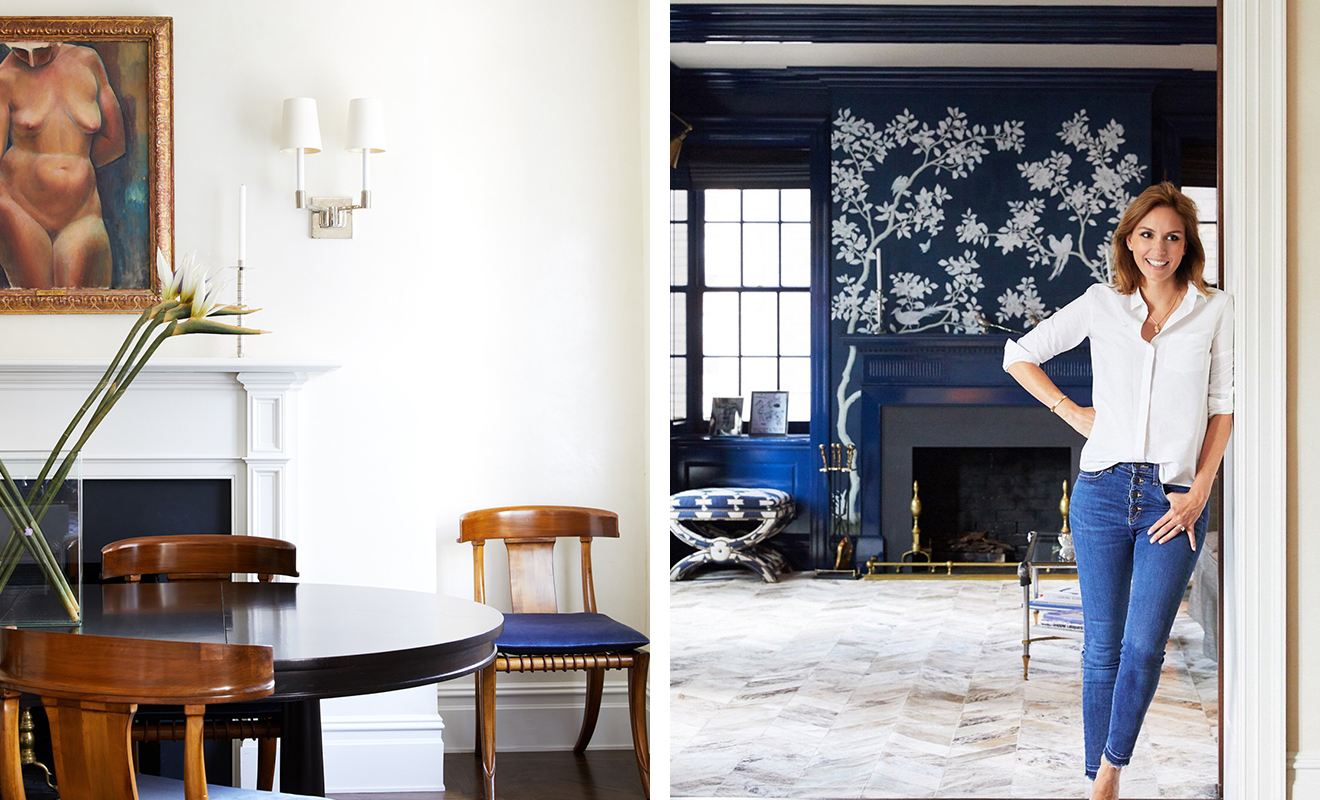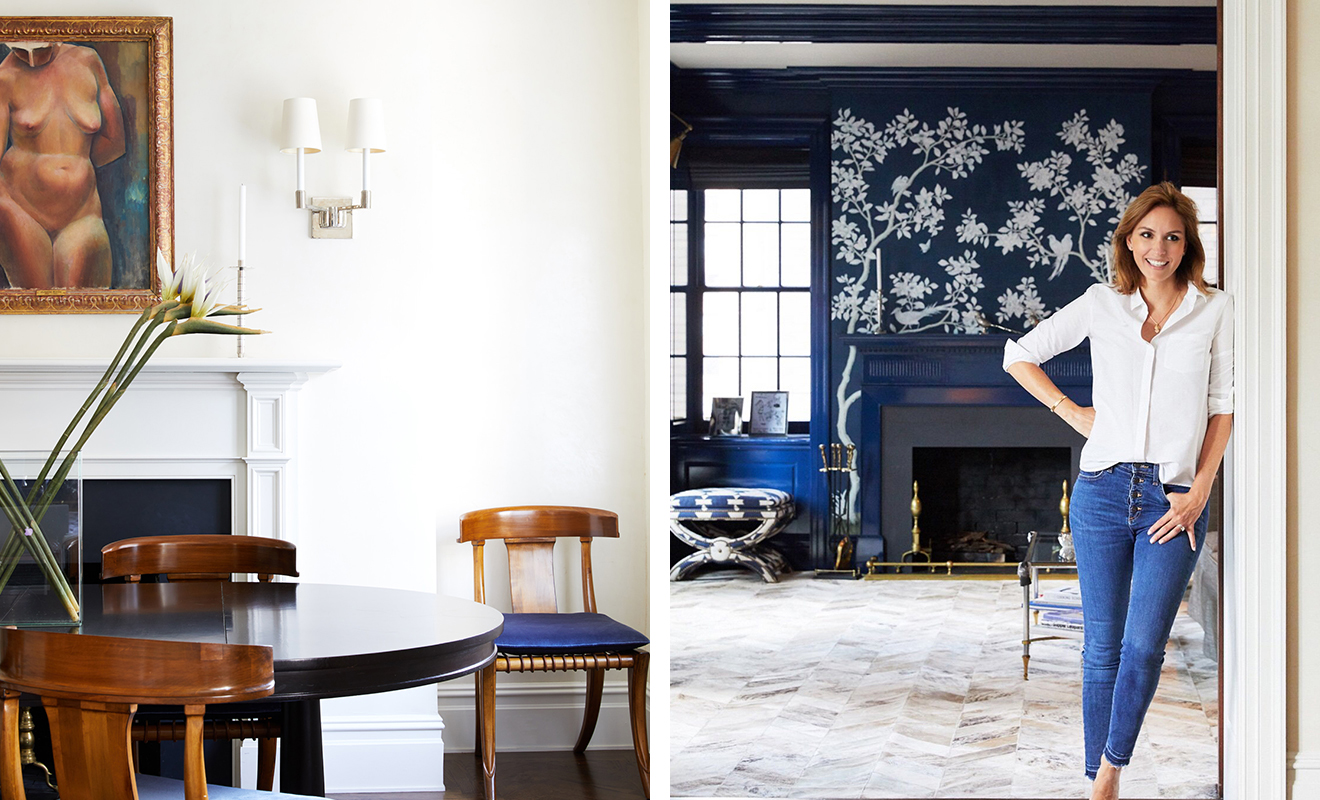 With a portfolio that includes several projects all over Manhattan, as well as on the Gold Coast of Long Island and Philadelphia, Janine's clients look to her for guidance and direction when creating classically layered and appealing homes that exude tailored sophistication. Janine styled her bed using our Biarritz Linen Collection, accented with the Madrid Blanket. She grounded her bed story with three Madrid Euro Shams, all in grey. To finish, three personal pillows were tossed in for texture, and the Brentwood Throw in indigo was thrown over the bed's foot to complement the blue artwork.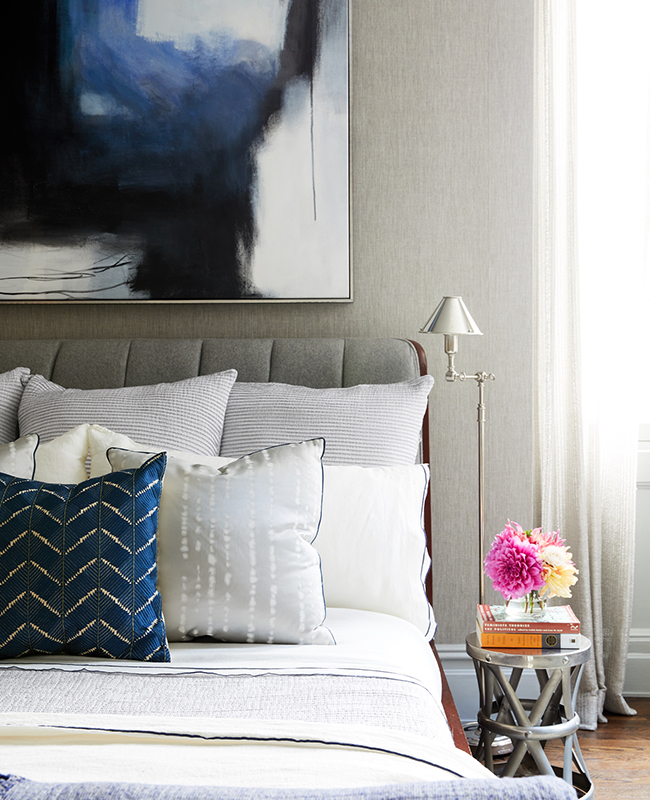 Kassatex: What are three reasons you love living Uptown?
Janine: 1. It is as vibrant and convenient with kids. Central Park, schools, and activities are all in the neighborhood.
2. I love the sense of community. Sometimes it feels like a small town, and bumping into friends on the street is a nice daily occurrence.
3. I love how beautiful each block is; unique and elegant.
K: In your opinion, what is the definition of Uptown style?
J: Uptown style is undoubtedly elegant. Timeless and tailored but not boring. It can be neutral or bold in color, but always about quality over trends.
K: Your three favorite Uptown locations for design inspiration.
J: 1. The homes, the park, the museums, especially The Met's Period Rooms. 2. Catching glimpses of interiors at night. I enjoy walking down 5th Avenue and seeing beautiful ceilings, lighting, and libraries, and I love imagining how the spaces have changed over the years. 3. I love visiting my favorite antique stores on 59th and 60th Streets.
K: Describe Uptown living in three words
J: Non-stop, Active, Exciting.
K: If you had to choose between living space or a bustling neighborhood, what would you choose?
J: With kids? Living space!"
K: Describe a perfect evening in your neighborhood.
J: Early dinner at home with the kids and once they are in bed, heading out with John to meet another couple for adult dinner. We may cheat on the Upper East Side and take the 6 down to Indochine , or go to any number of neighborhood places. Then walk home selecting the route with the blocks that have the most beautiful townhouses.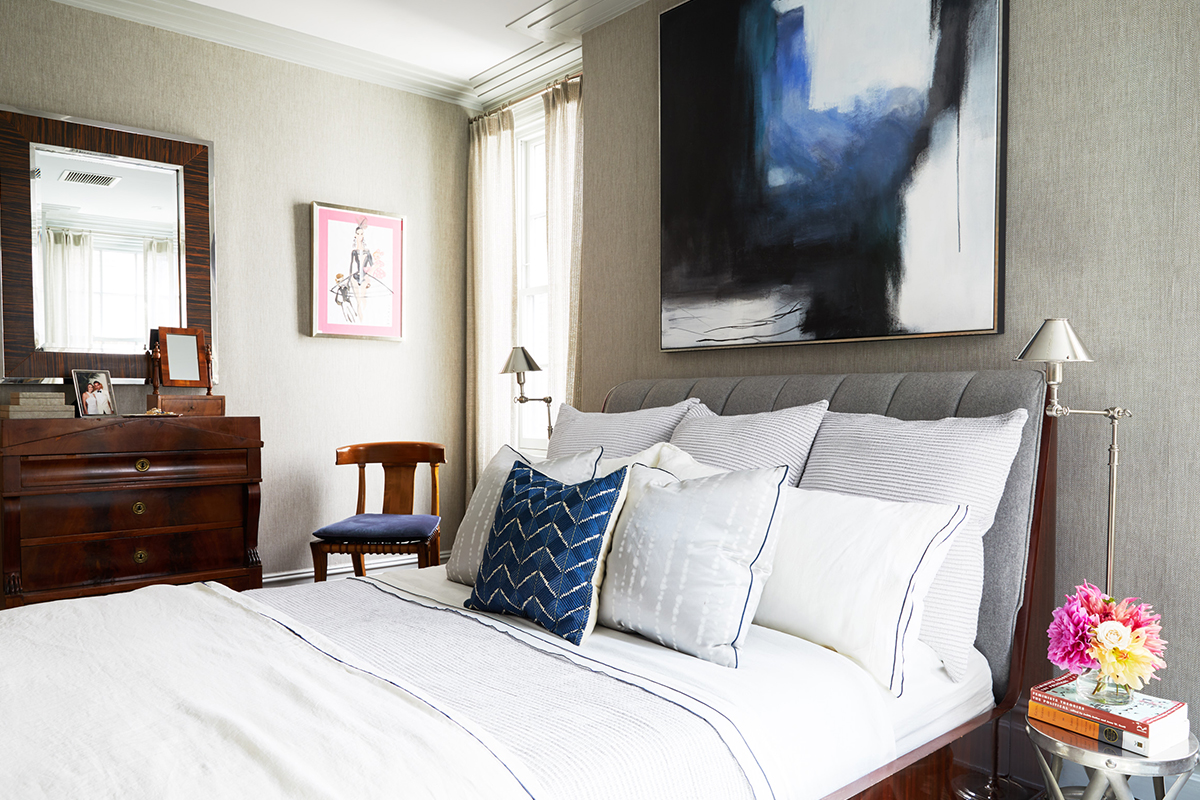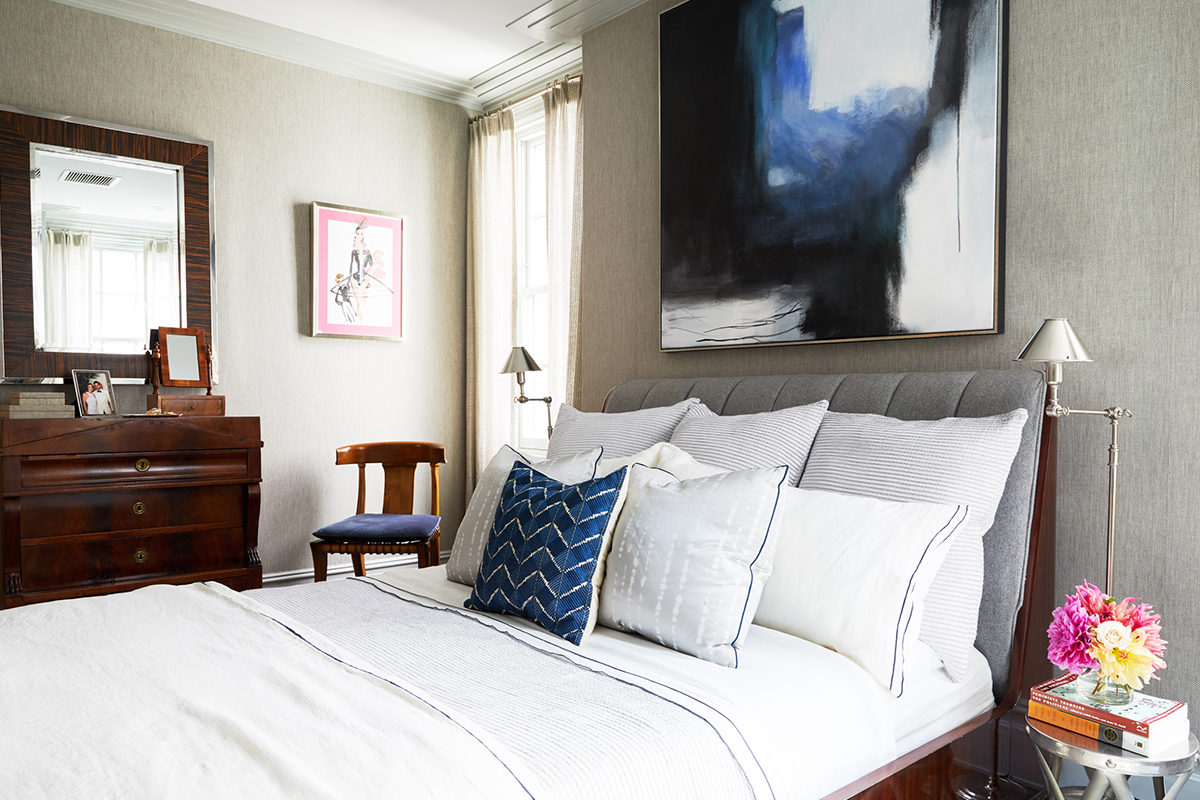 Downtown Digs – Jessie Schuster
West Village, Manhattan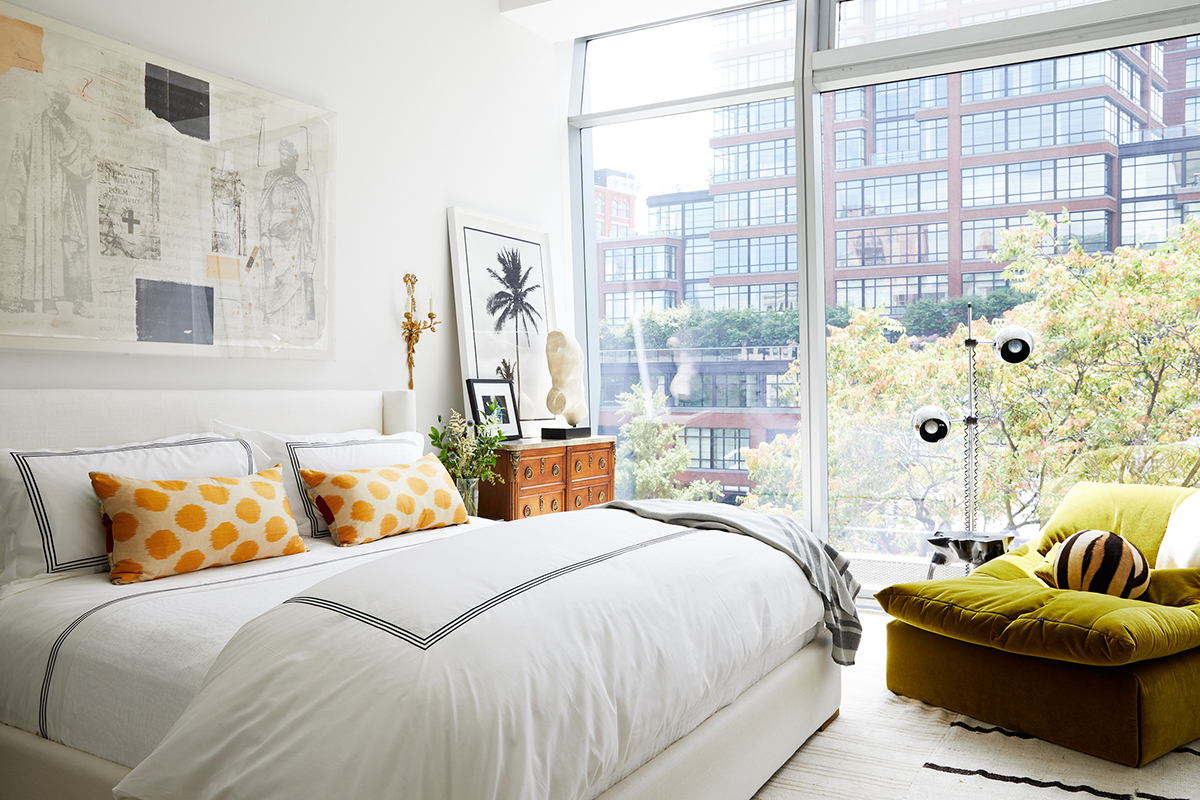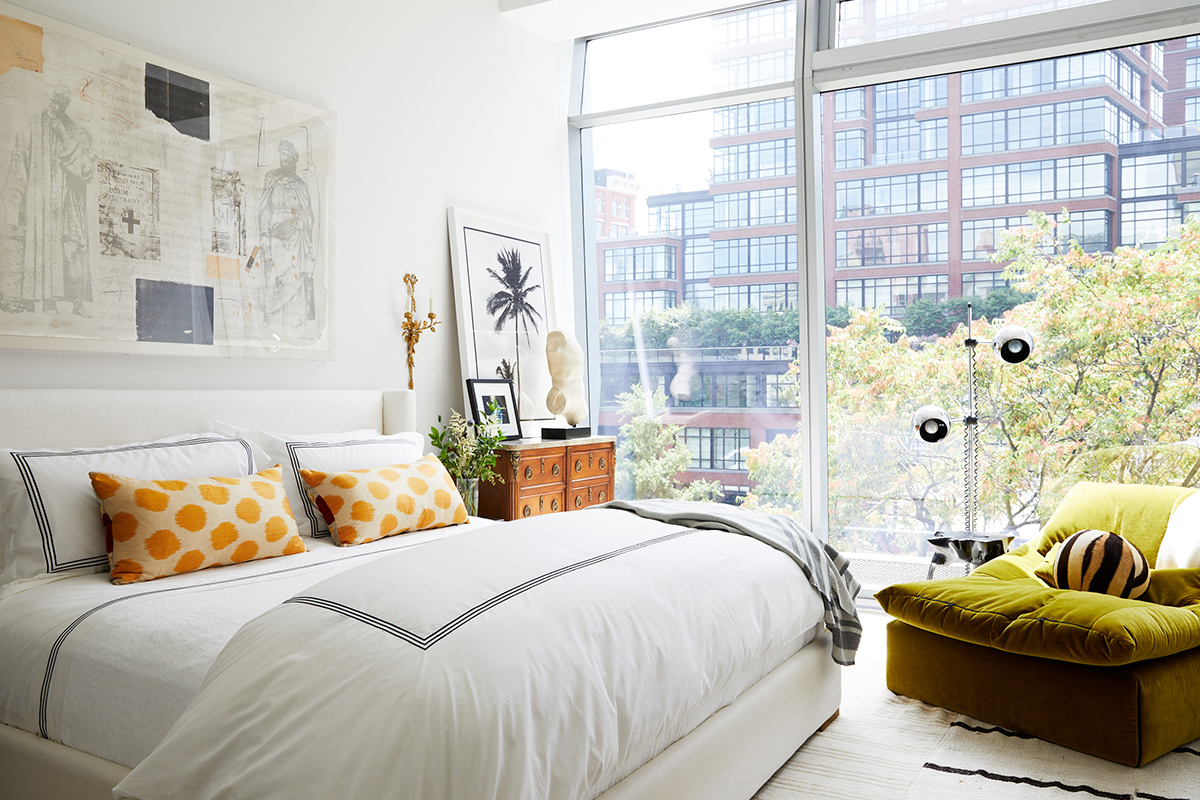 Whimsical and eclectic, Jessie Schuster's design aesthetic is a driving force in her life and career. As a Manhattan based designer with experience in both residential and commercial projects, such as the most recent launch of the boho foodie haven, Broken Coconut, her distinctive style focuses on the contemporary, supplemented with classic designs that are unique to each project.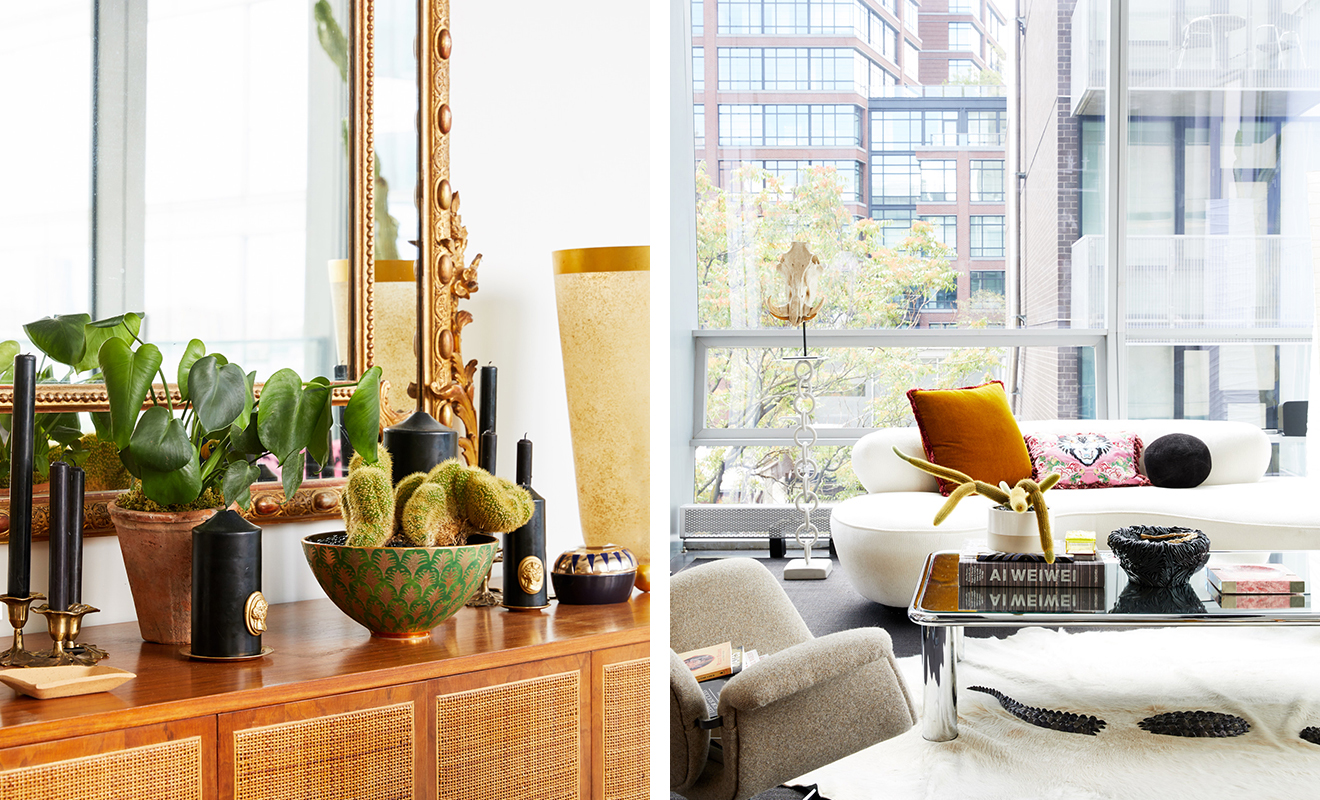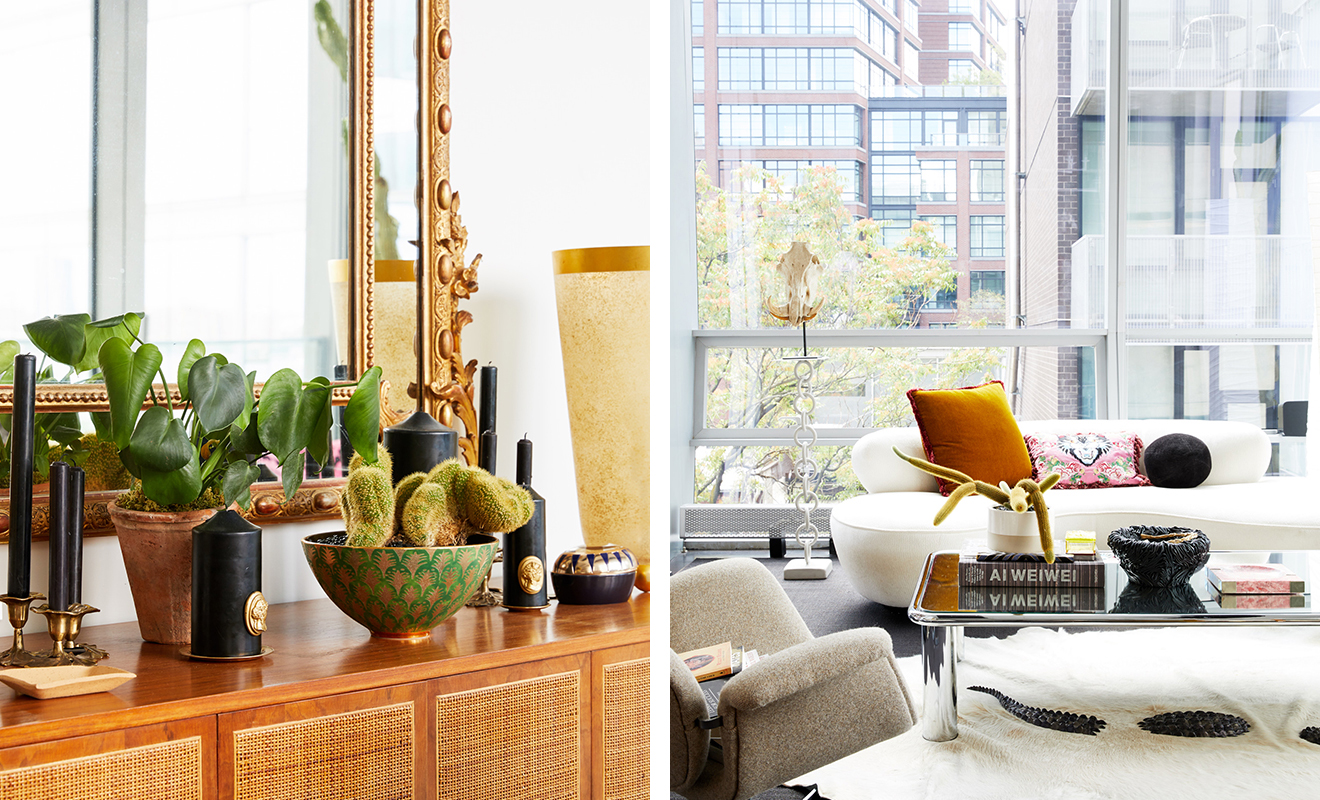 After graduating from New York University, she received her Post Grad from Parsons School of Design. Her goal to develop opulent yet functional environments plays a key role in her process. She likes mixing modern lines with timeless furnishings to create designs that consistently evolve into an all sensory experience.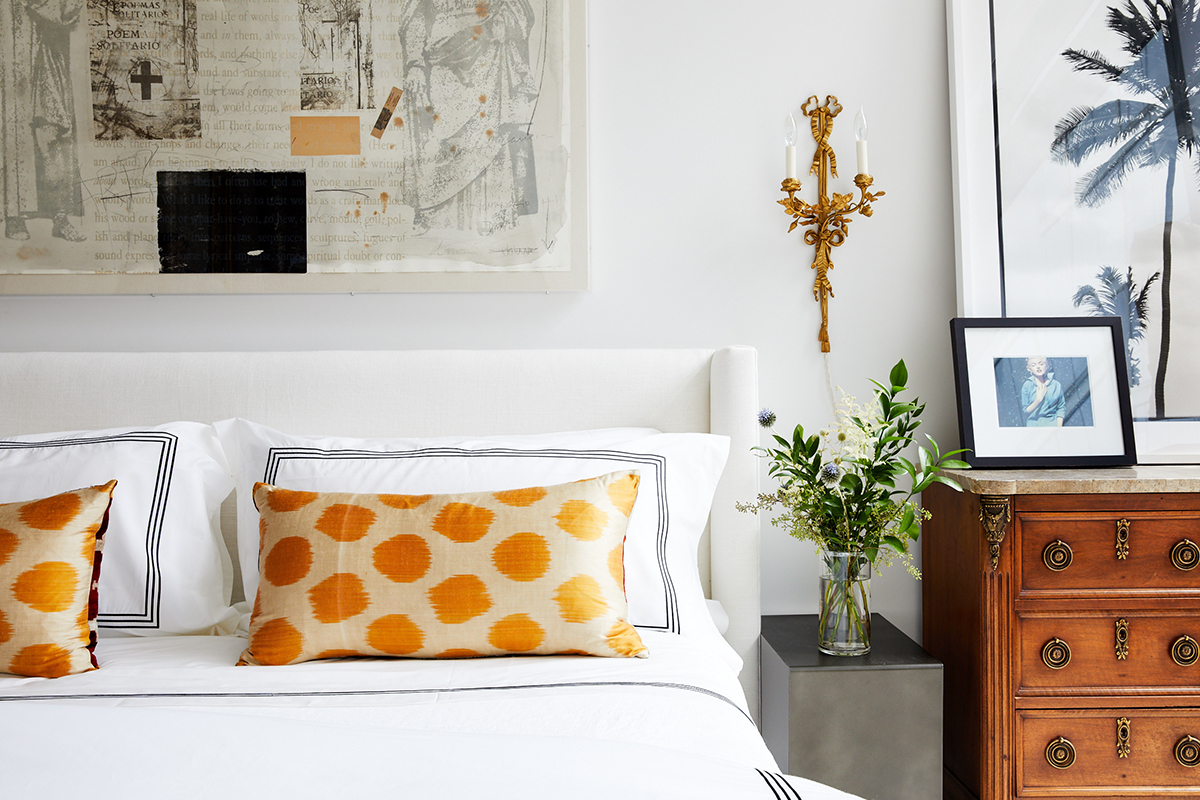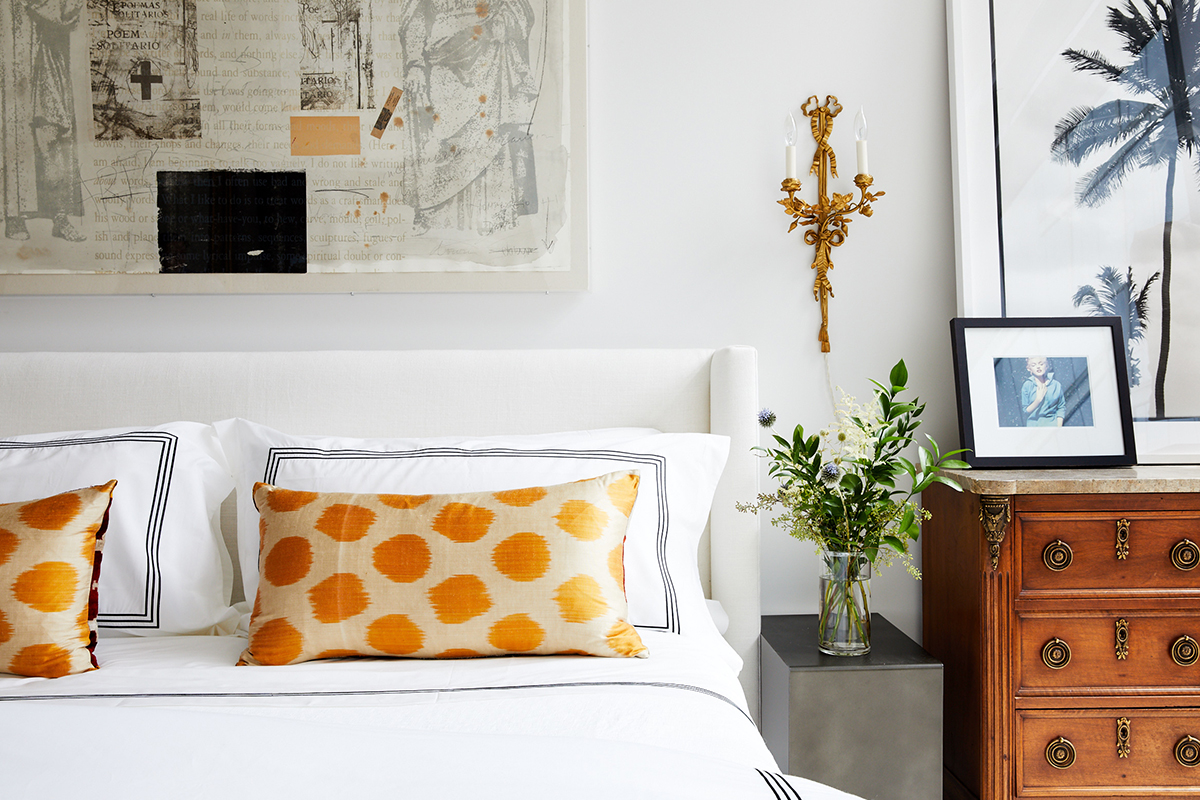 Jessie selected our traditional Strada Embroidered Bedding Collection, and the Cuzco Baby Alpaca Throw in a charcoal grey that pulled the subtle tones from her artwork and the creamy antique layered woven rugs. The classic bedding was a perfect juxtaposition to her boho aesthetic.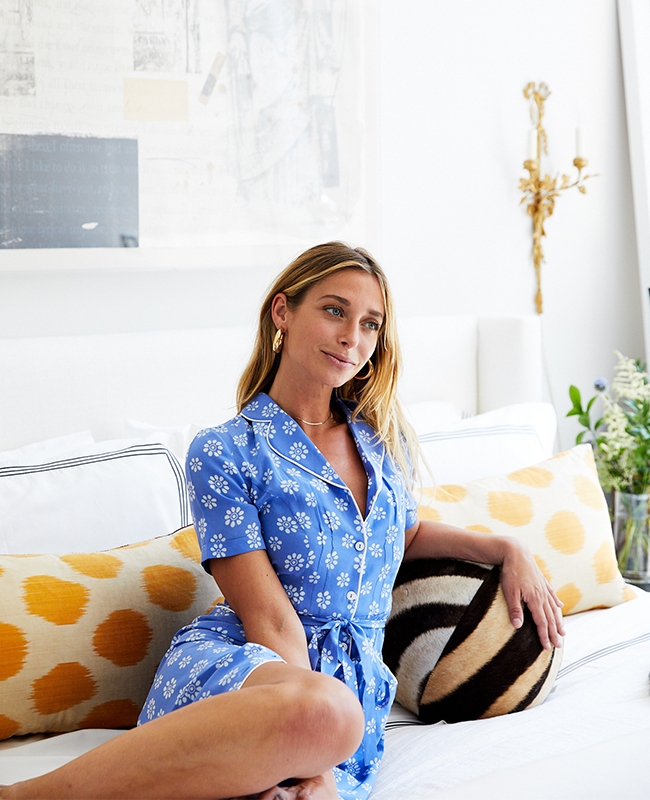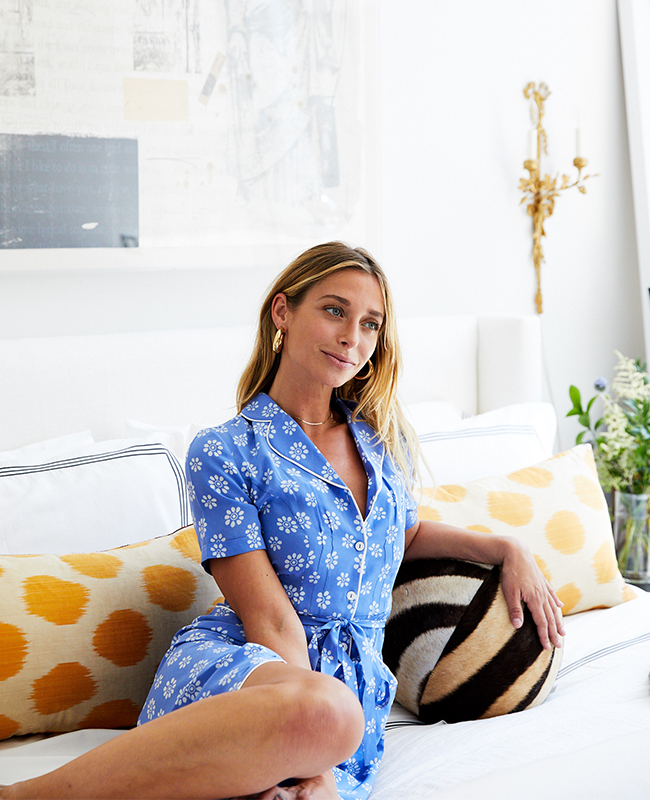 Kassatex: What are three reasons you love living Downtown?
Jessie: 1. The young, hip Downtown vibe really permeates throughout each neighborhood,
business, and individual you encounter 2. There is a palpable energy you can feel by living and working in downtown Manhattan that just can't be replicated anywhere else, it's exhilarating and addicting! 3. I love never running out of new boutique restaurants, bars, art galleries, and stores to
discover all over Downtown.
K: In your opinion, what is the definition of Downtown style?
J: To me, Downtown style is defined by an eclectic and unrefined sense of individuality, that is unapologetically unique and always evolving. In my opinion, Downtown is where fresh ideas blossom into the forefront of trends.
K: Your three favorite Downtown locations for inspiration?
J: 1. My neighborhood, the West Village! 2. Art galleries in Chelsea. 3.The mix of classic and contemporary vendors. I'm constantly finding incredible fabrics from Prelle, accessories from L'objet, and furniture from The Future Perfect!
K: Describe Downtown living in three words:
J: Formal, Refined, Historical
K: If you had to choose between living space or a bustling neighborhood, what would you choose?
J: Living space!"
K: Describe a perfect evening in your neighborhood.
J: Taking my dog for a walk around Hudson St. and charming cobblestone streets, and then having dinner and a glass of vino at Barbuto."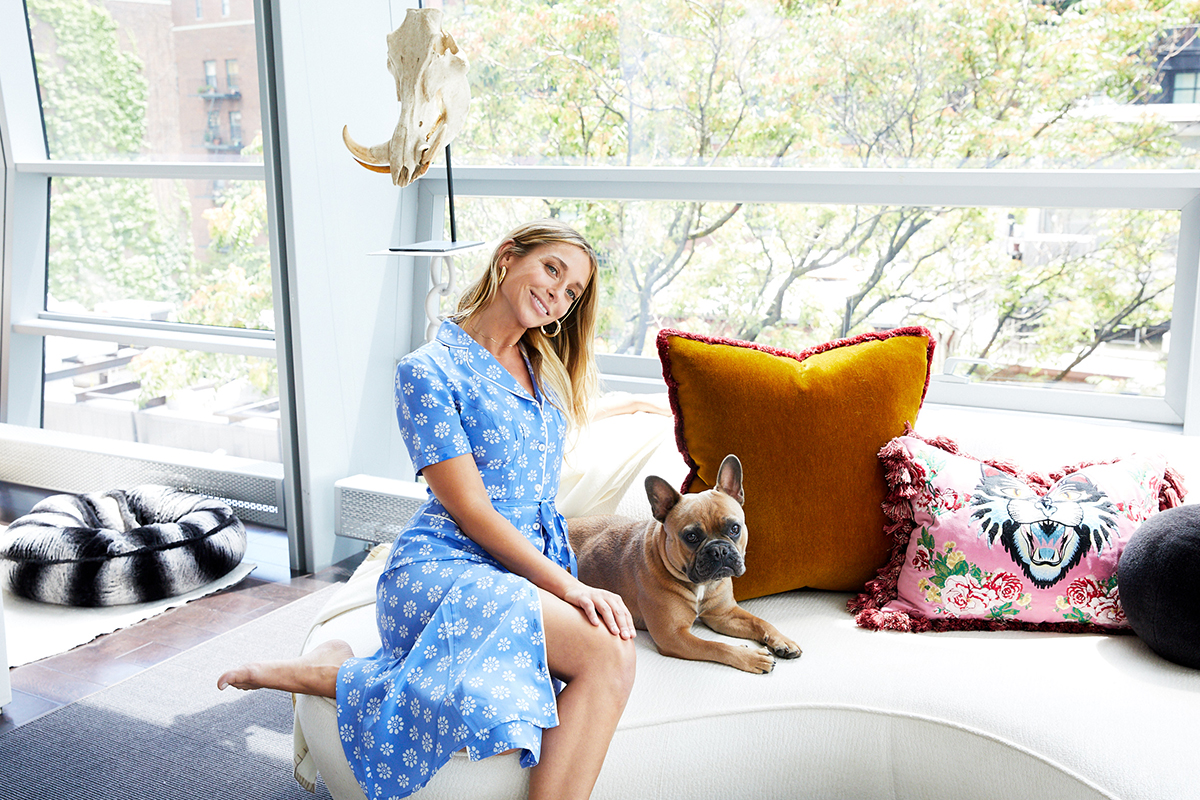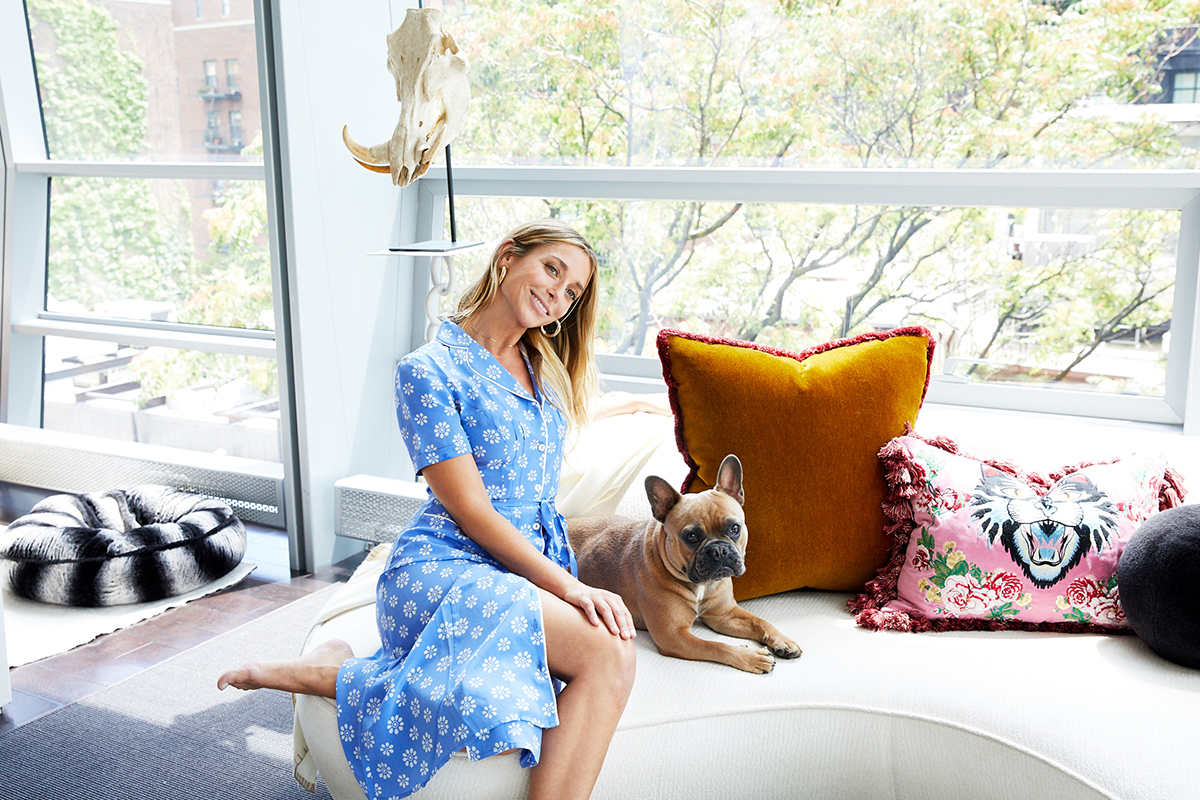 Written and Produced By: Kelly Florio Kasouf