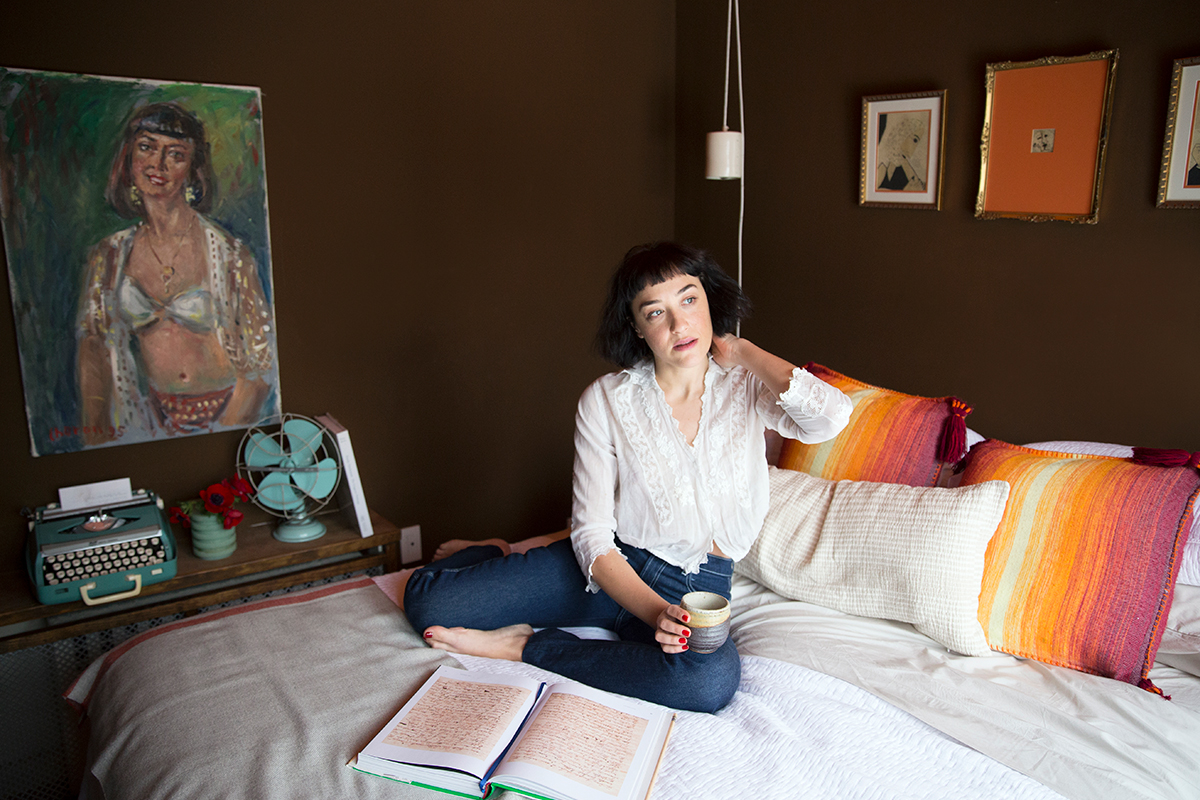 Thanks to famed DJ and artist, Mia Moretti, we were transported to a snowy day in Le Marais, Paris, by way of West End Avenue, if only for an afternoon.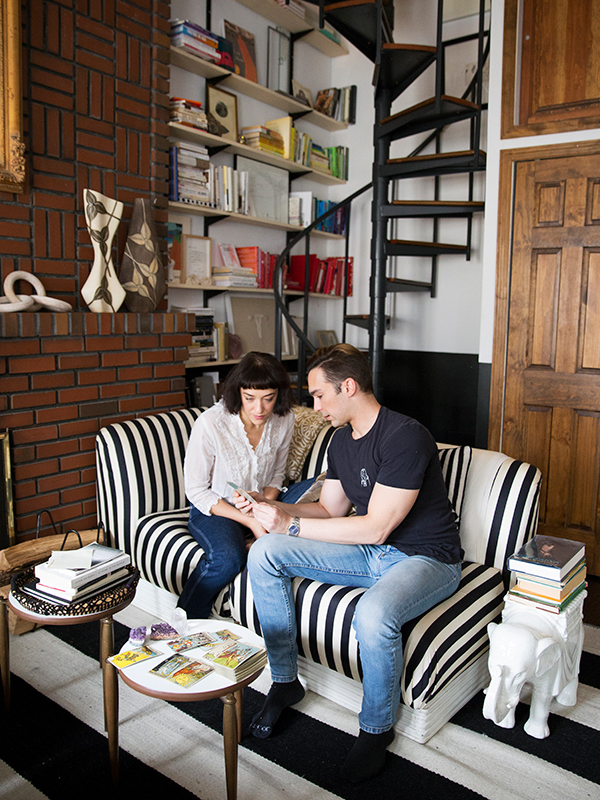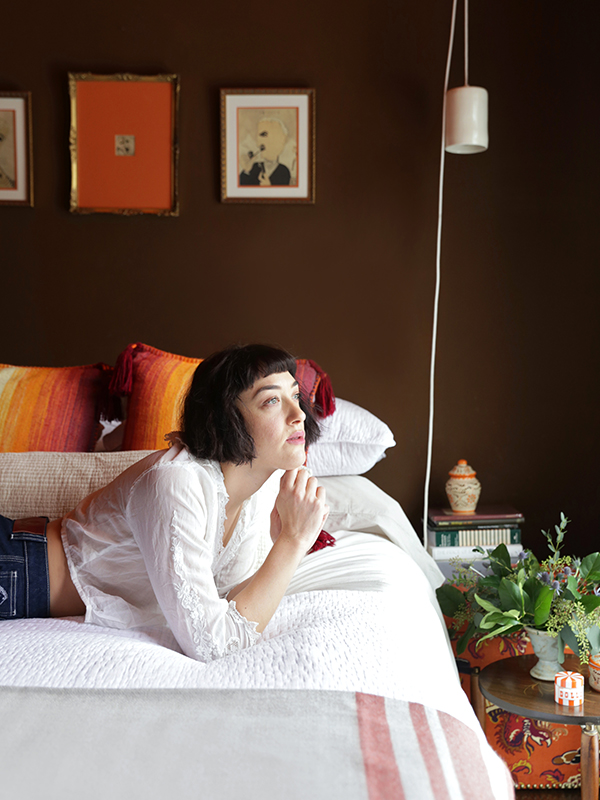 A color-coded library wall, eclectic artwork, and an expansive floor to ceiling brick fireplace with a hearth that would make Beetlejuice envious, Mia's apartment was adorned with personal, creative, and soothing collections of books, paintings, sculptures, sage, and candles.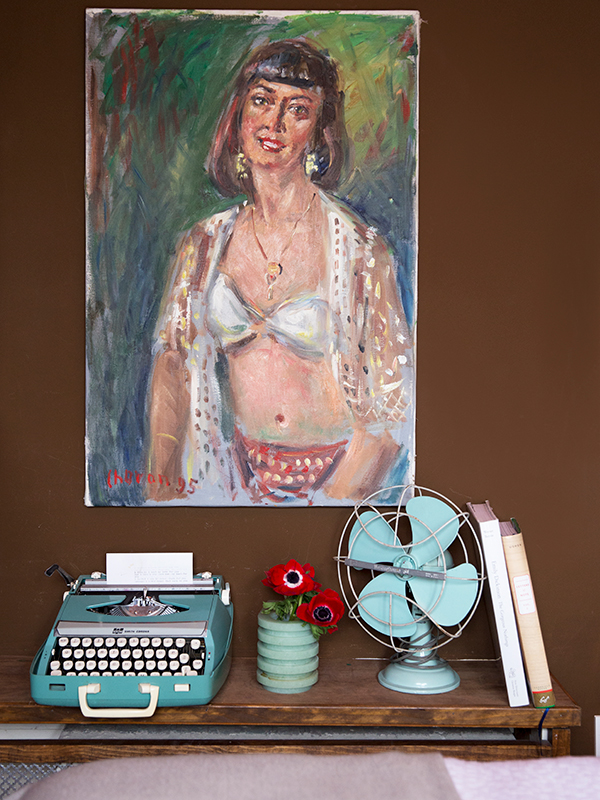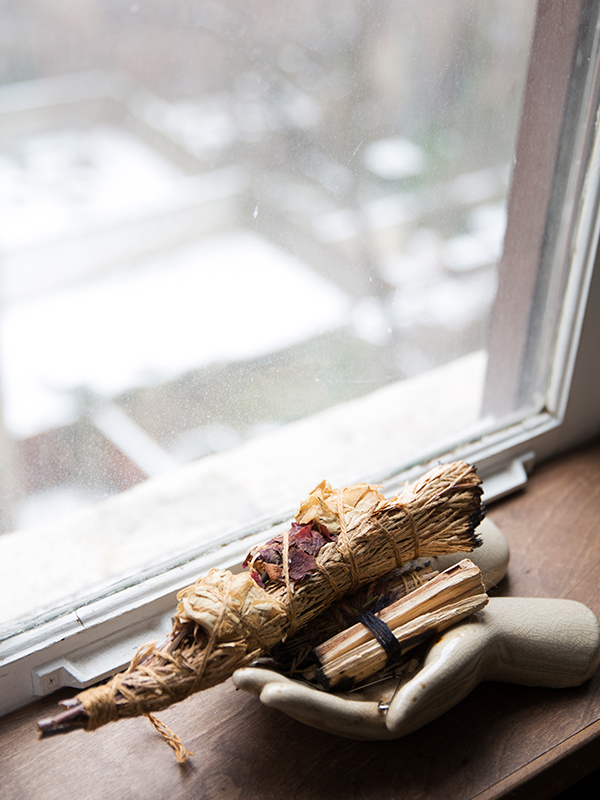 Poetry and typewriters were present in each room, and of course, the music was the perfect accent to our interview with Mia.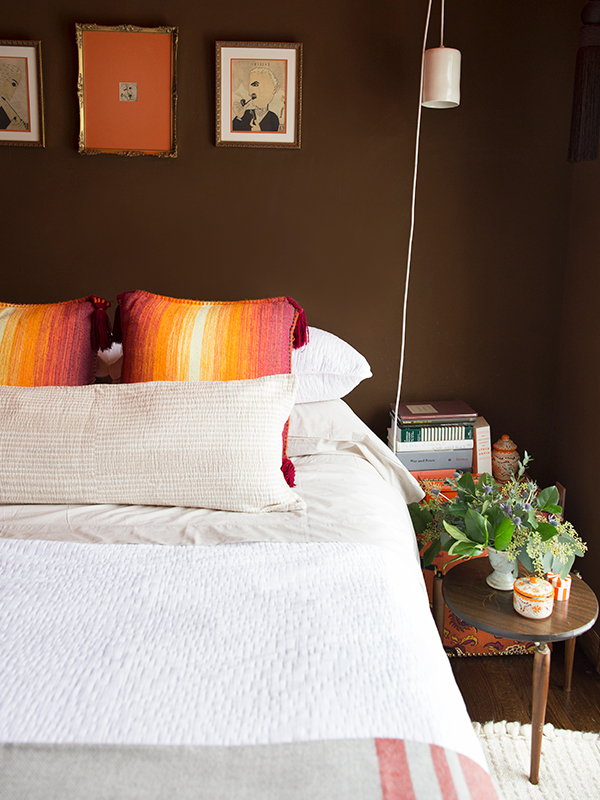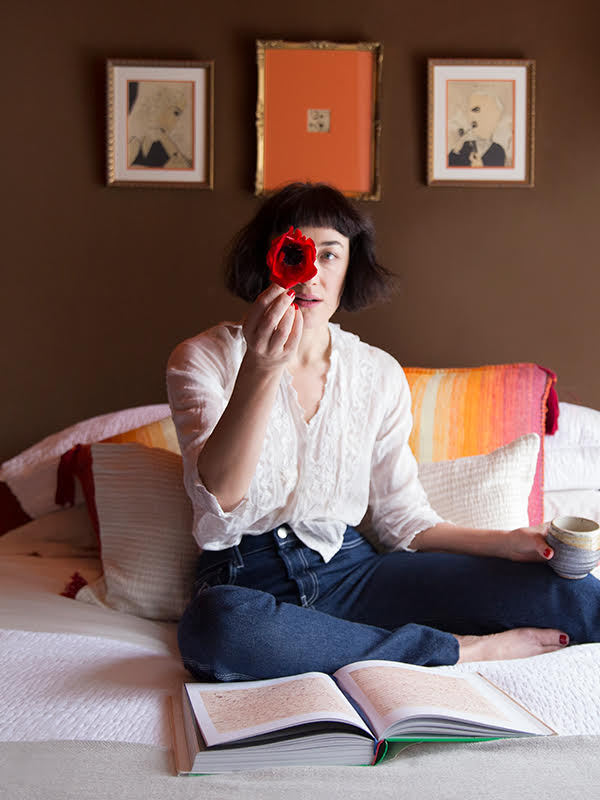 A true artist, Mia decorates her home with every ounce of passion as she has for her work behind the ones and twos. Having opened with mesmerizing sets for world re-known artists like Stevie Wonder and Theophilus London, Mia can't be described merely as just a DJ. She is truly an artist, stylist, poet, influencer, and filmmaker who reinvents herself with every special project she touches.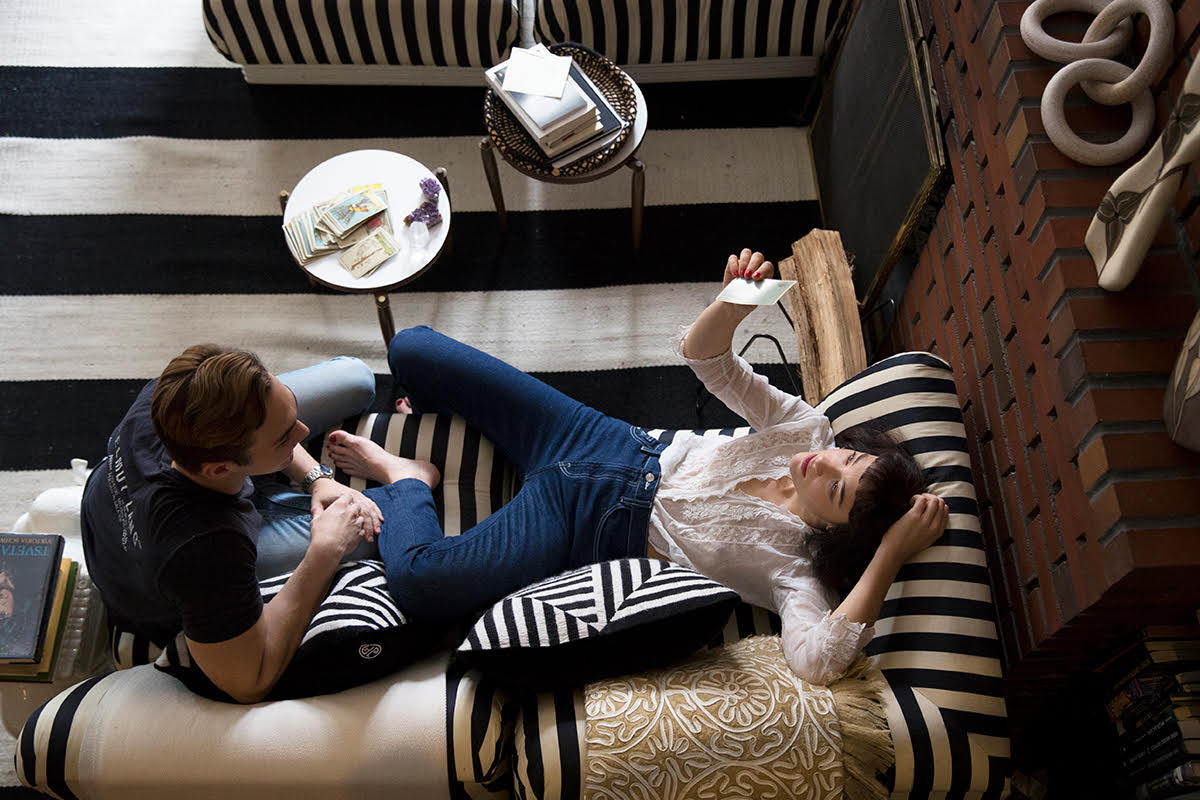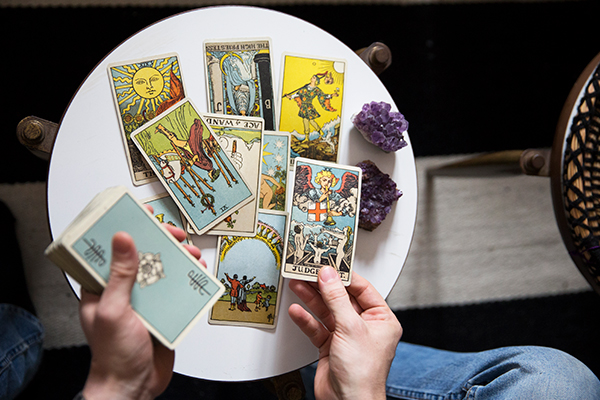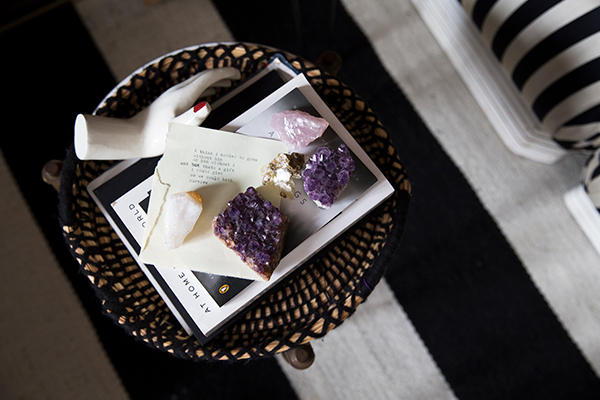 Her bedroom, atop a spiraling staircase that overlooks her giant windows and living room, was drenched in chocolate brown walls and a terrace opened up to views of Upper Manhattan. With music playing, candles going, and a dreary snowy day outside, we all hunkered down and enjoyed a styling session while famed astrologer David Scoroposki and Mia tucked away in her dressing room for a life-changing reading.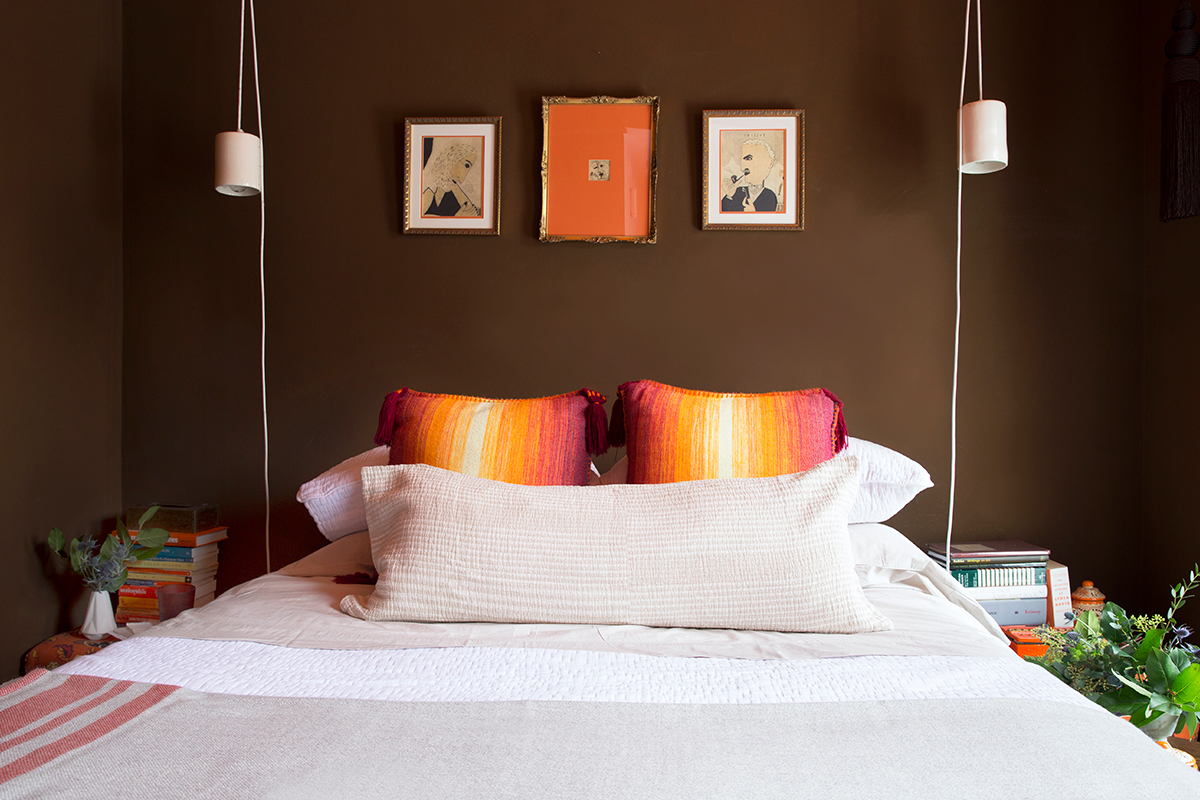 As our Pisces special guest, Mia's bed was designed with compassionate, artistic and intuitive "watery" traits in mind—the bed story included our crisp Lorimer Sheets in oatmeal, the Lafayette Coverlet and Shams in white, with stitching reminiscent of a whisper of a breeze across still water (the element of Pisces,) and accented with our Granada Lumbar Pillow and Cuzco Throw in Coral.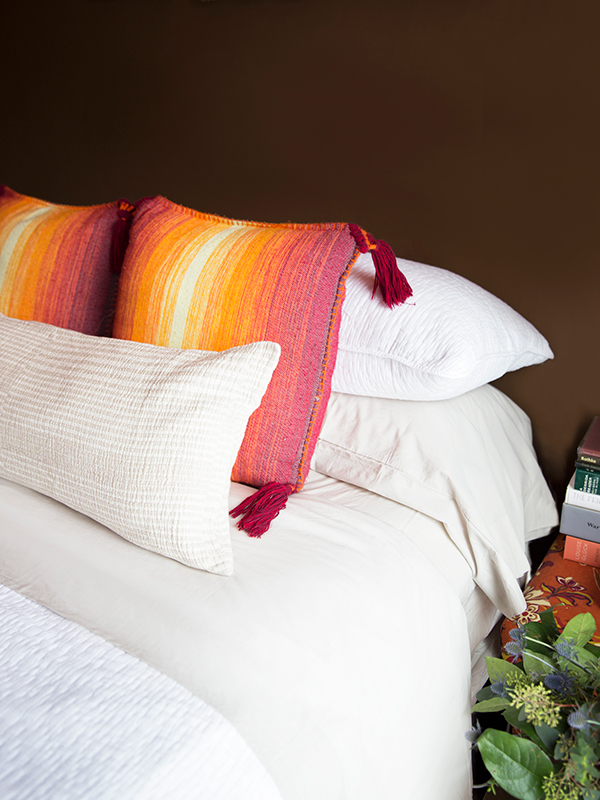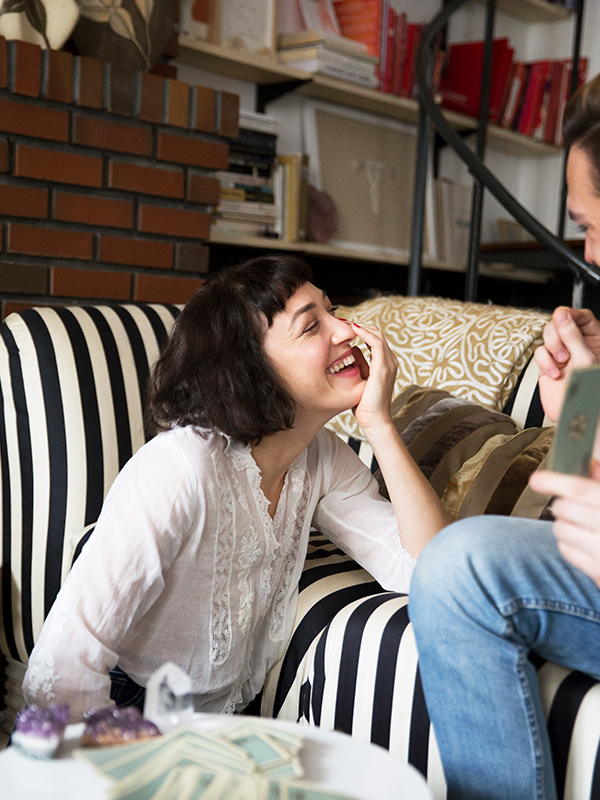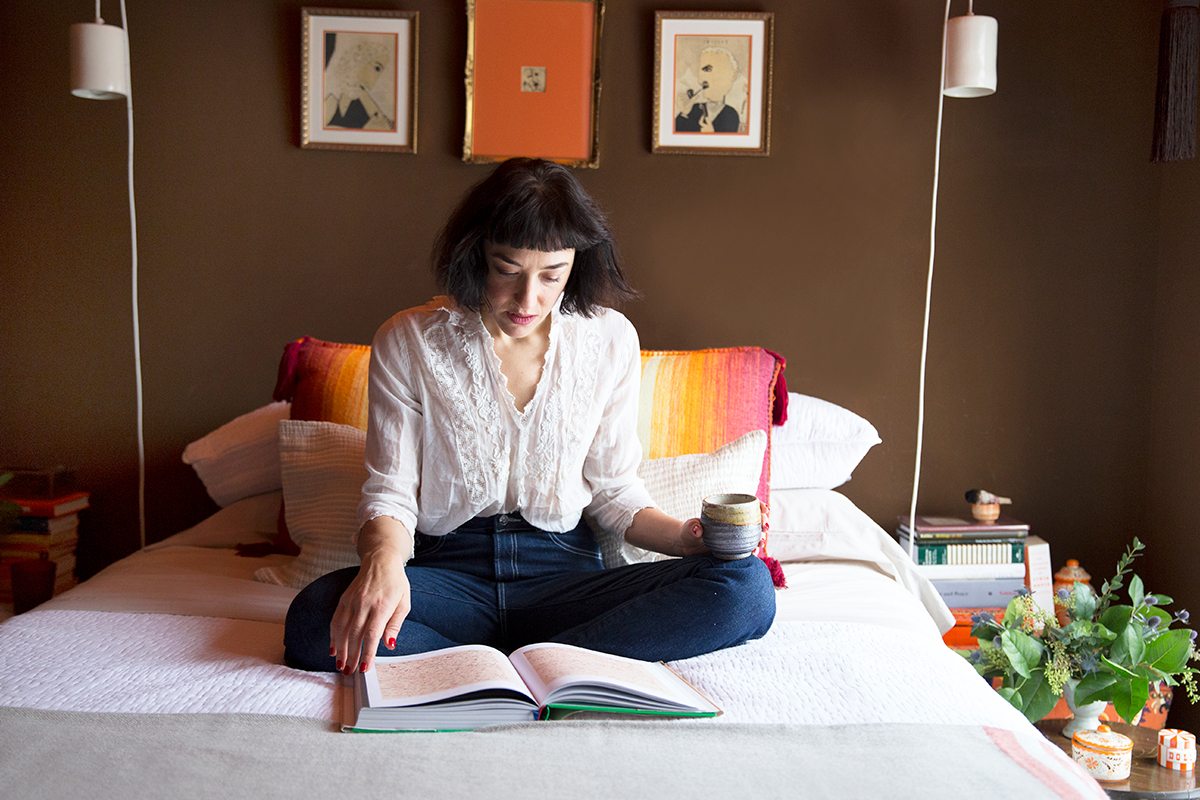 Pisces Horoscope
With Jupiter in dignity until November of 2019; your ruling planet provides you with luck and the ability to expand upon good ideas and benefit from business ventures. This is also a year for foreign travel—so if you've been wanting to schedule a faraway vacation or business trip—this is the right time. As usual, trust your intuition when it comes to decisions that may be difficult for others to make as easily as your sign—Pisces picks up so well upon the emotions and true feelings of those around them and can navigate tender situations. Don't get confused or bogged down with negativity or people, places and things that you find uninspiring. Instead, use this year to make a special wish come true—you won't have another such opportunity for a few years.
Mia's Spotify Playlist:
"Too Many Fish in the Sea" The Marvelettes
"Two Lovers" Mary Wells
"Love is All Around – Rerecorded" The Troggs
"18 With a Bullet" Pete Wingfield
"Whatever Lola Wants" Della Reese
"Tell Him" Patti Drew
"Midnight" Paul Anka
"Shop Around" The Miracles
"I'm Your Puppet" James & Bobby Purify
"I Think You've Got Your Fools Mixed Up" Brenton Wood
"Que Sera" Wax Tailor
"Try Me" James Brown
"What The World Needs Right Now" Cat Power
"Yellow Submarine" The Beatles
"Fish in the Sea" Liana Flores
"Coeur Croisé" Polo & Pan
"Sea, Sex, and Sun" Serge Gainsbourg
"Hanoi Café" Bleu Toucan
"Les Voiles – Moi Je Remix" Poom, Moi Je
"Moon" Kid Francescoli
"Ocean Eyes" Billie Eilish
"I Love You" Willie Griffin
"I Put A Spell On You" Nina Simone
"Float On – Single Version" The Floaters
"A Sunday Kind of Love" Etta James
"All That She Wants" Clea Vincent
"La Piscine" Hypnolove, Lucien
"Sea Legs" The Shins
"Wings of Love" Liv
"Monday Morning – Early Take" Fleetwood Mac
Written and Produced By: Kelly Florio Kasouf