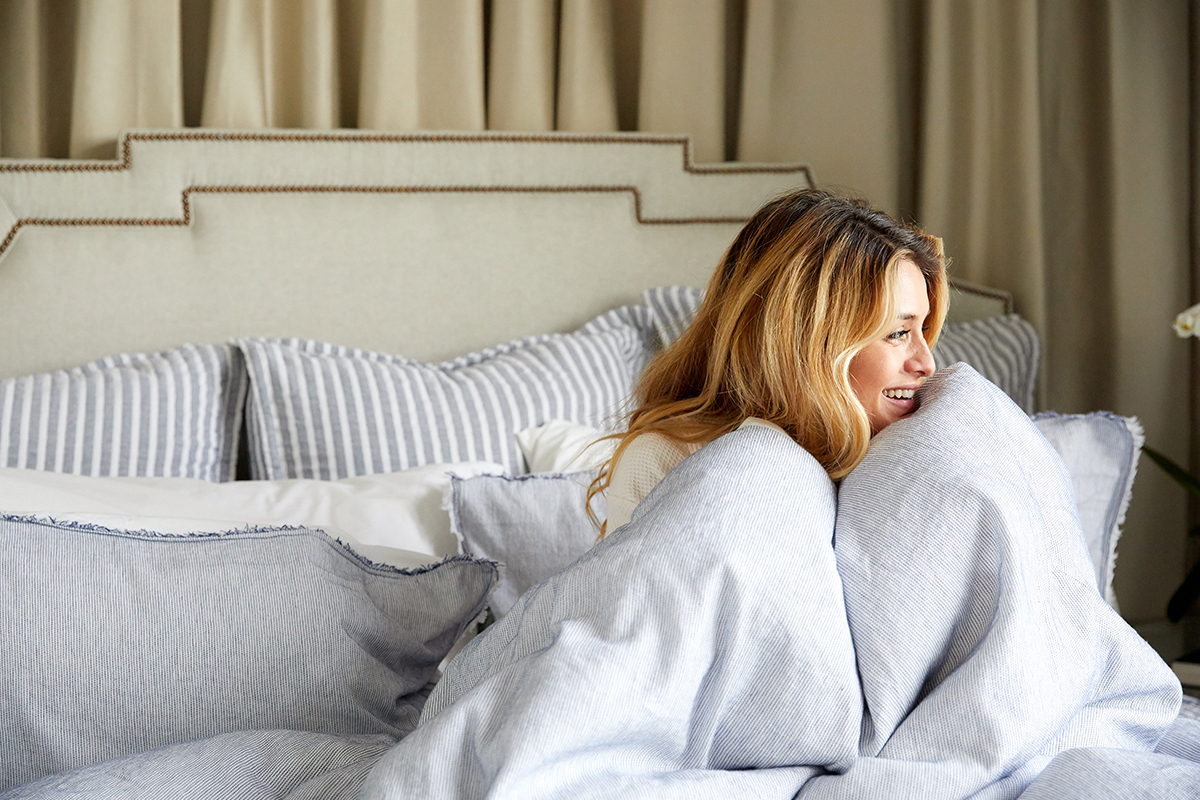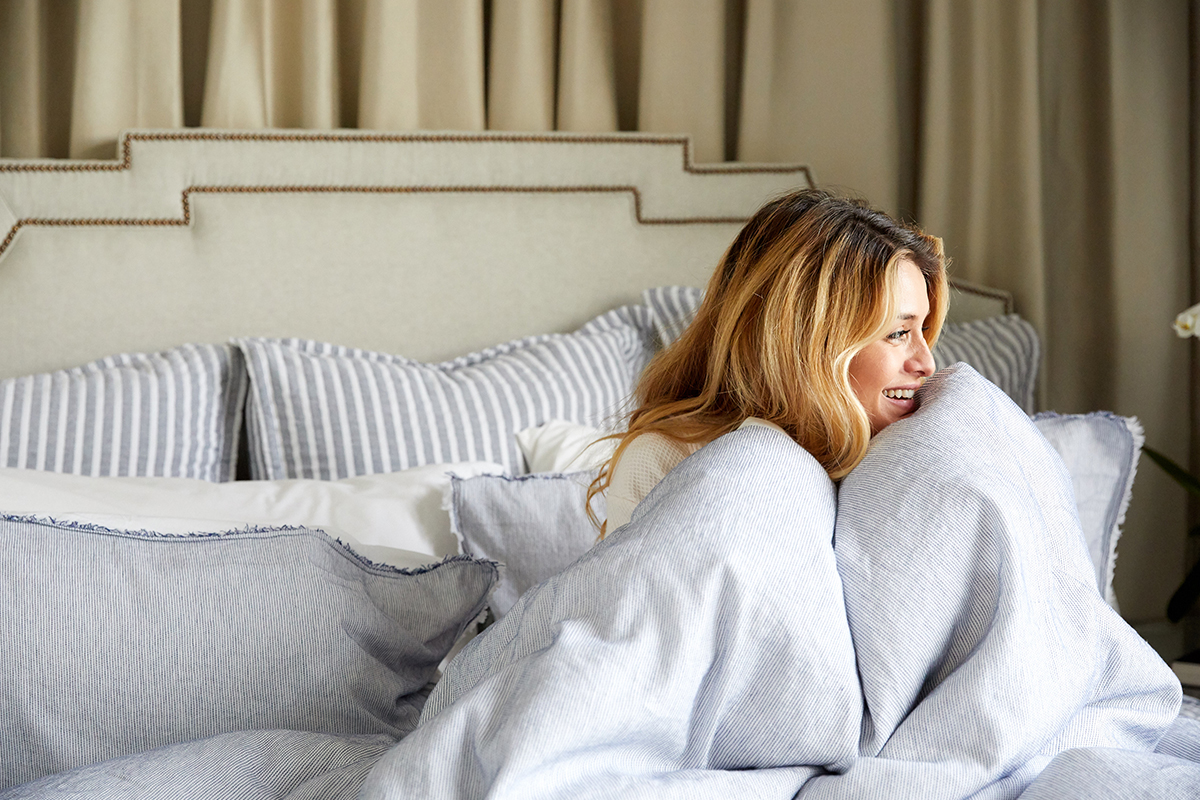 She is like the sister or college roommate everyone always dreamed of having. Smart, witty, creative, and knew the secret to avoiding the freshmen 15, also known as those lovely pounds you gain after your first semester of college. Daphne Oz is shuffling her two dogs and cat around her Manhattan weekend retreat in Cliffside Park, NJ, where she grew up with her family and father, the famed Dr. Oz.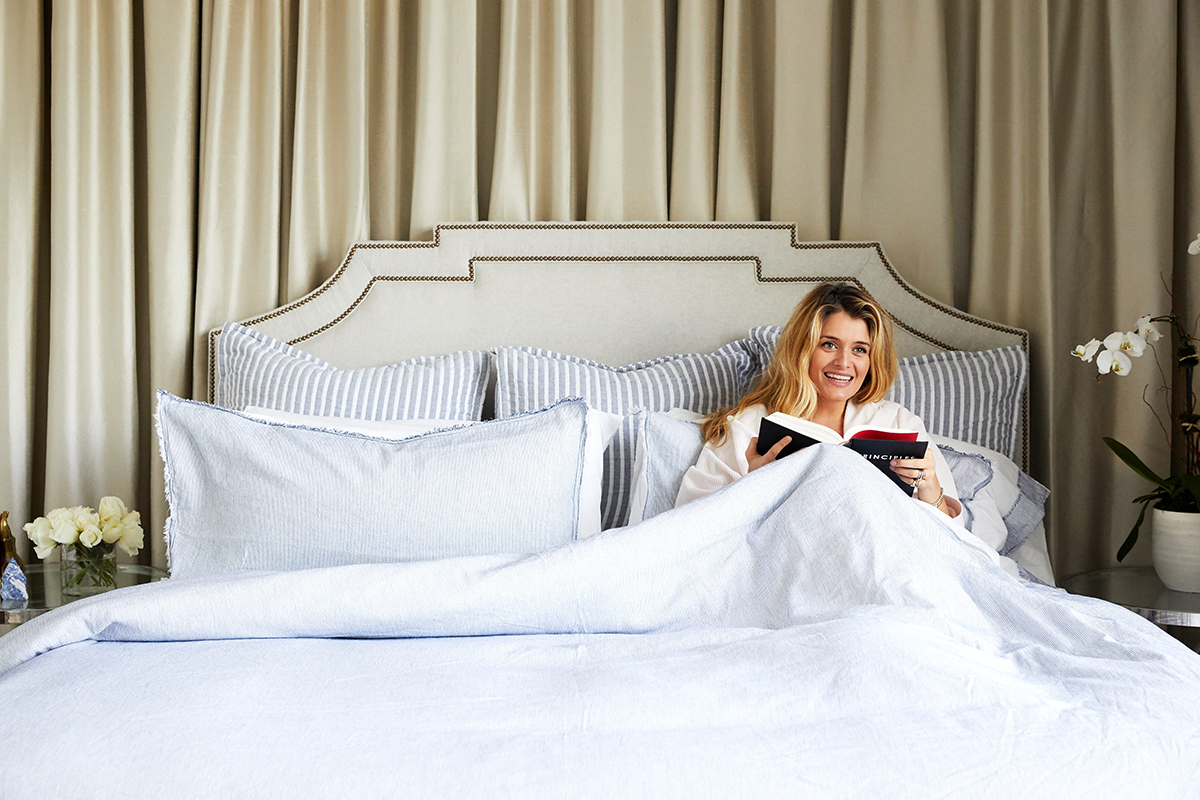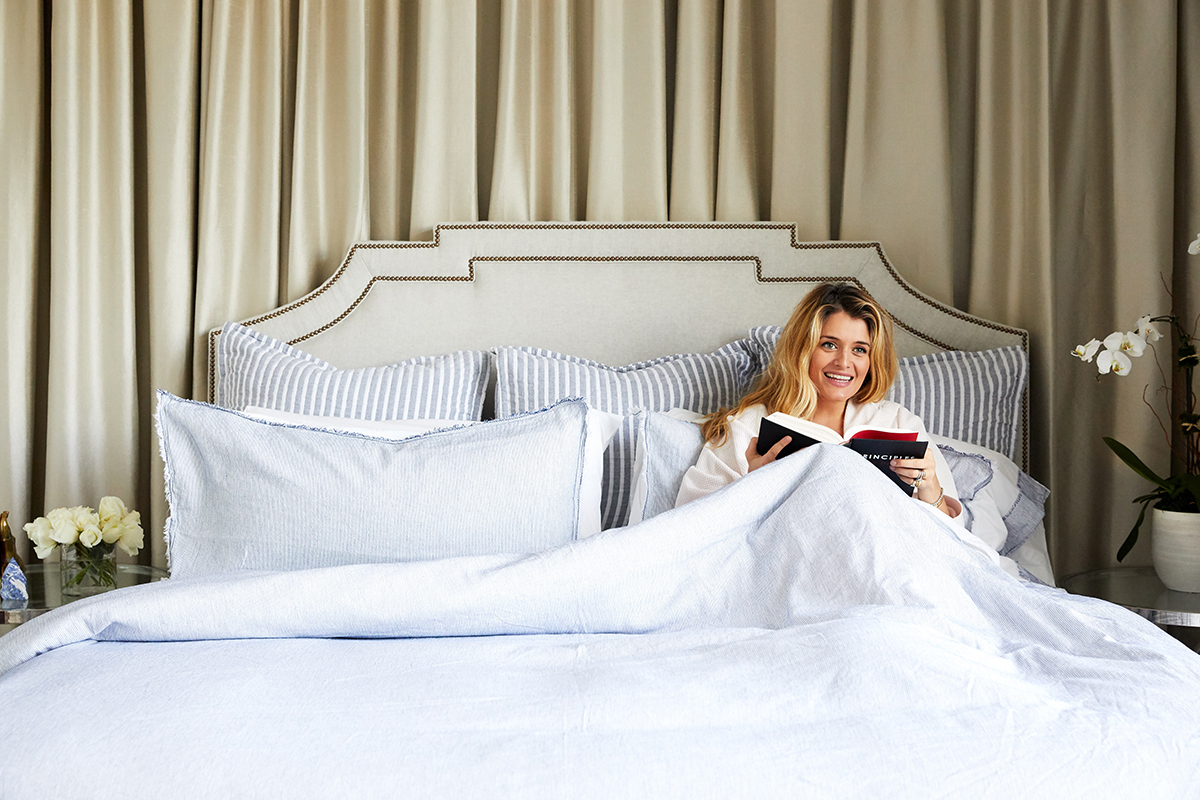 An expansive traditional terracotta palazzo overlooking the Hudson River was the perfect escape on the cold and windy day we shot Daphne for our latest horoscope bedding series. With a face reminiscient of Renaissance paintings by Botticelli or Da Vinci, Daphne is in fact a Rennaisance woman. After her first book launched titled The Dorm Room Diet (2010), Daphne became the voice of a generation of women looking to be healthy and still embrace their bodies with a positive perspective.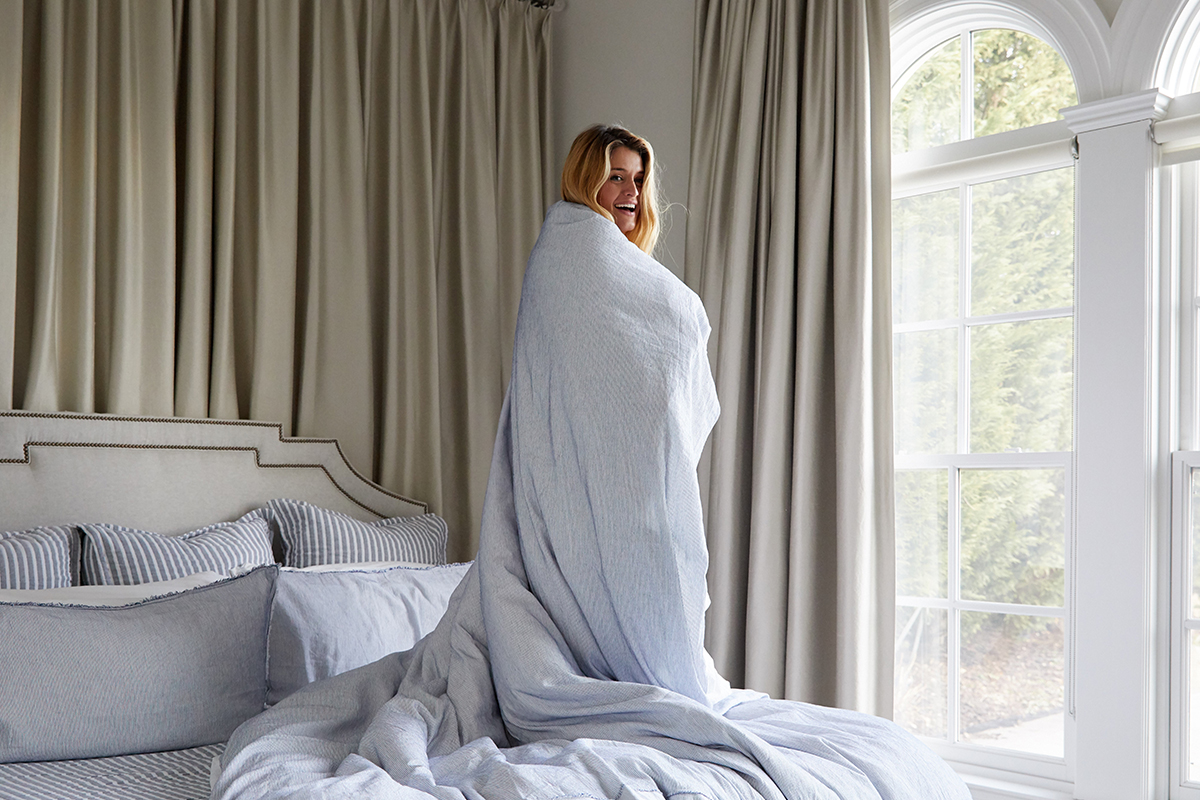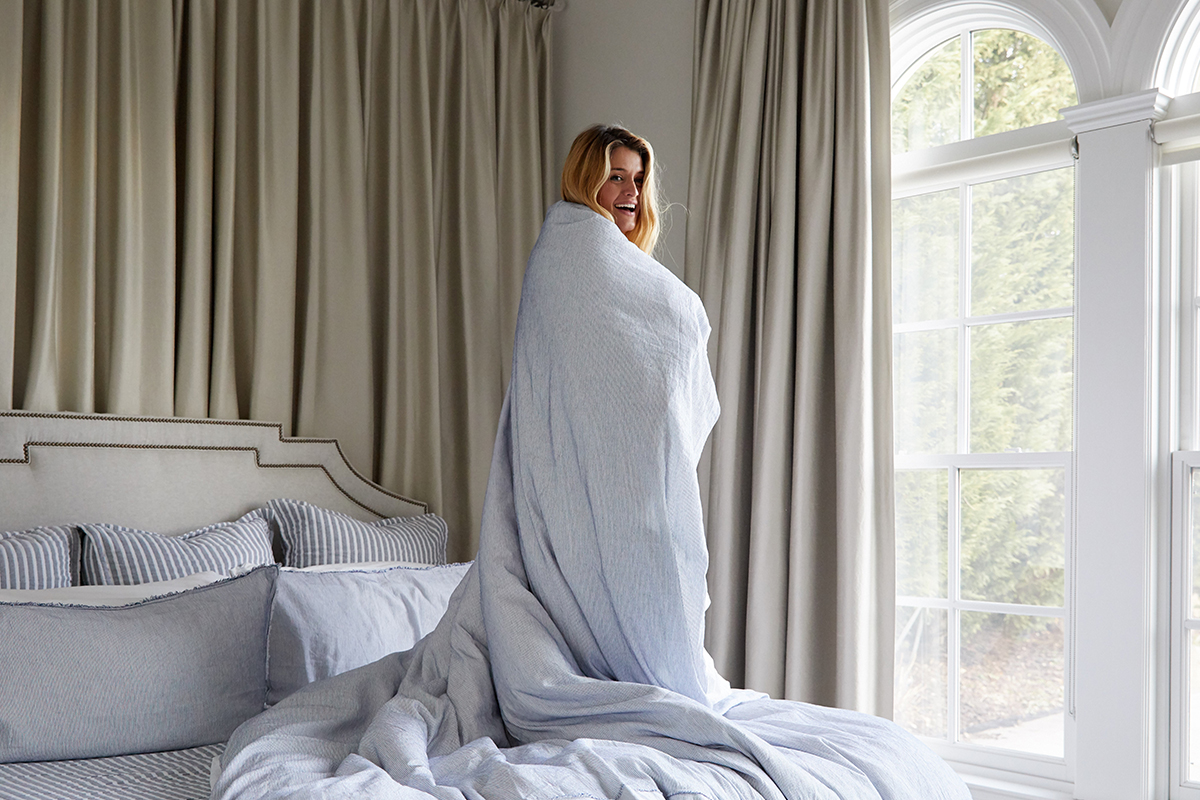 After tackling post-college healthy living, Daphne became a co-host on The Chew as the young point of view on lifetsyle and cooking. After marrying her college sweetheart and raising her three adorable children, Philomena, Jovan (John-John,) and Domenica, Daphne published more books that truly ecapsulate the woman she is: clever, energetic, and fashionable. The book Relish: An Adventure in Food, Style, and Everyday Fun (2013) is an entertaining tome full of plans and recipes, and her most recent, The Happy Cook: 125 Recipes for Eating Every Day Like It's the Weekend (2016), because who doesn't want to eat like it's a cozy Sunday or a night of entertaining with friends?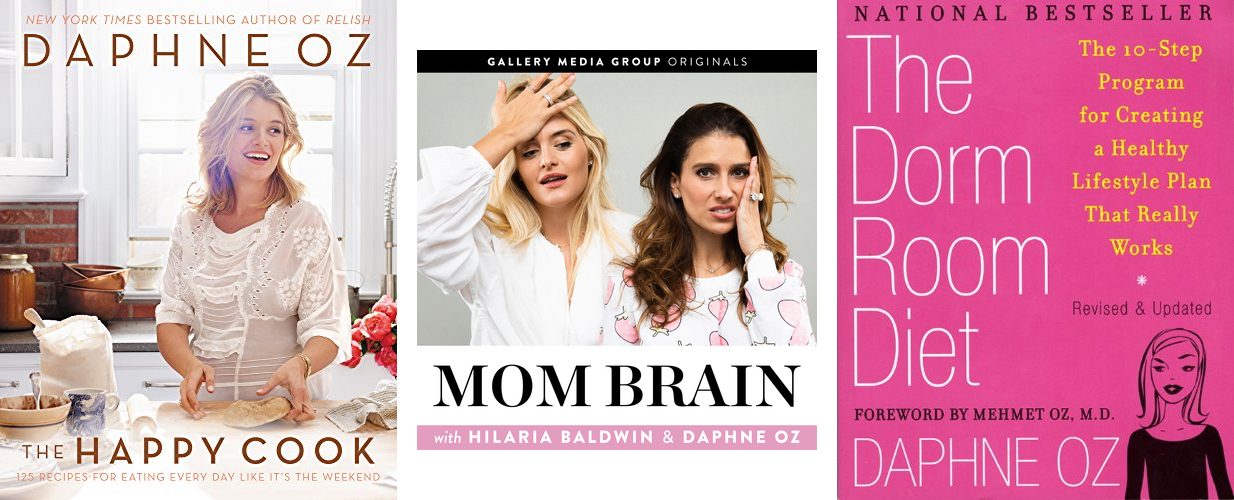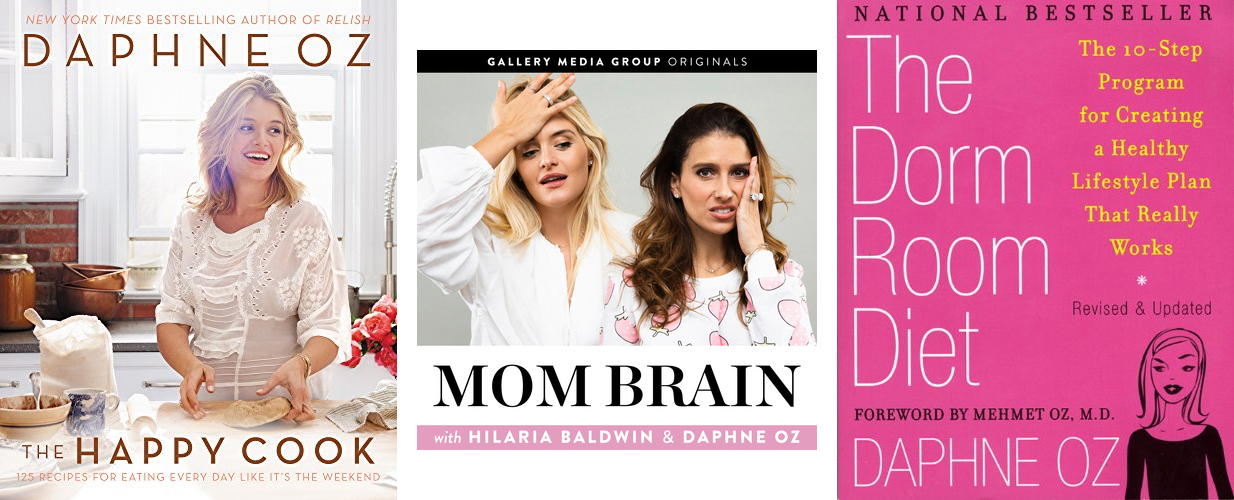 But of course if you really want to get to know the hilarious and welcoming woman, listen to her podcast, Mom Brain with co-host Hilaria Baldwin. Still missing those dorm room days with friends? Listening to this podcast will bring you back and it creates a community of moms who sometimes need to vent, ask questions about life, because after all, these babies were never brought home from the hospital with manuals, and we all need a bit of help now and again.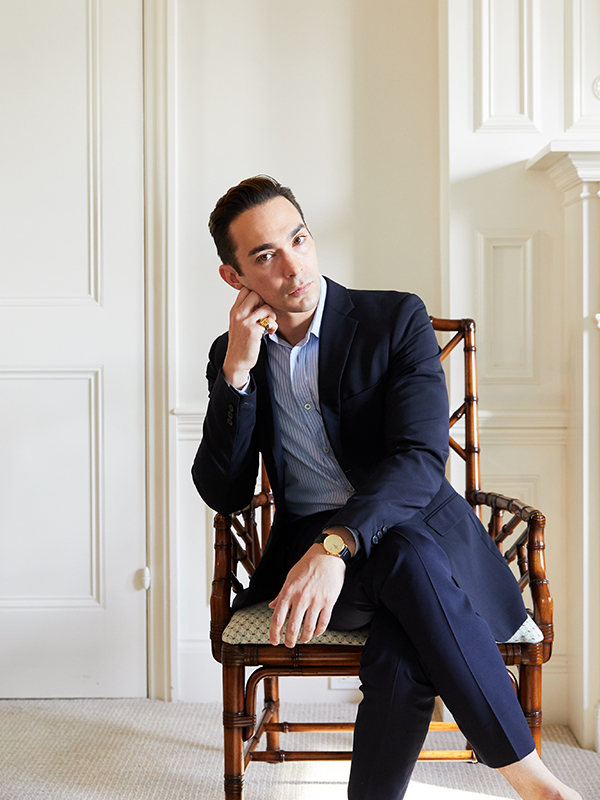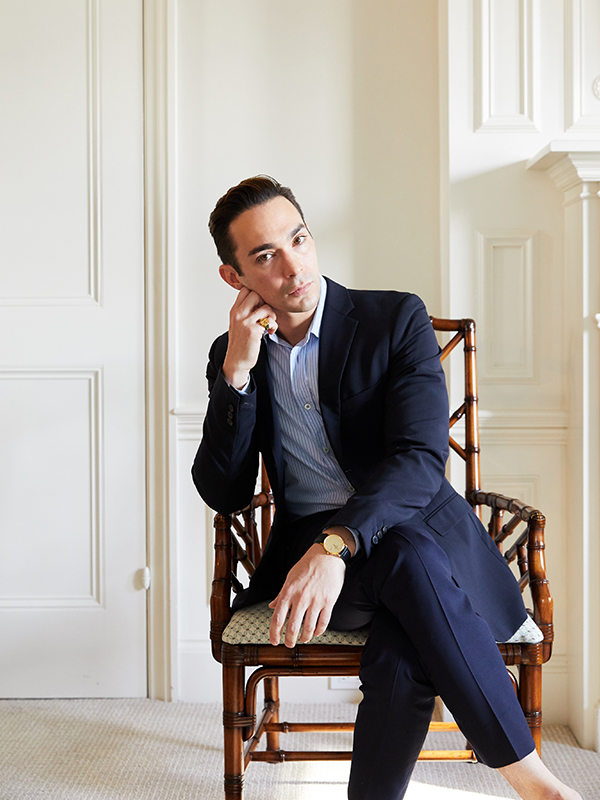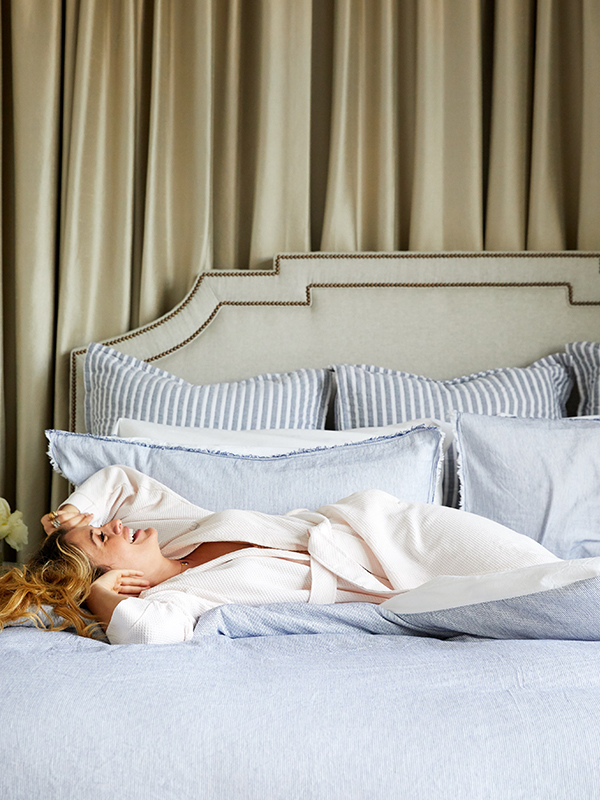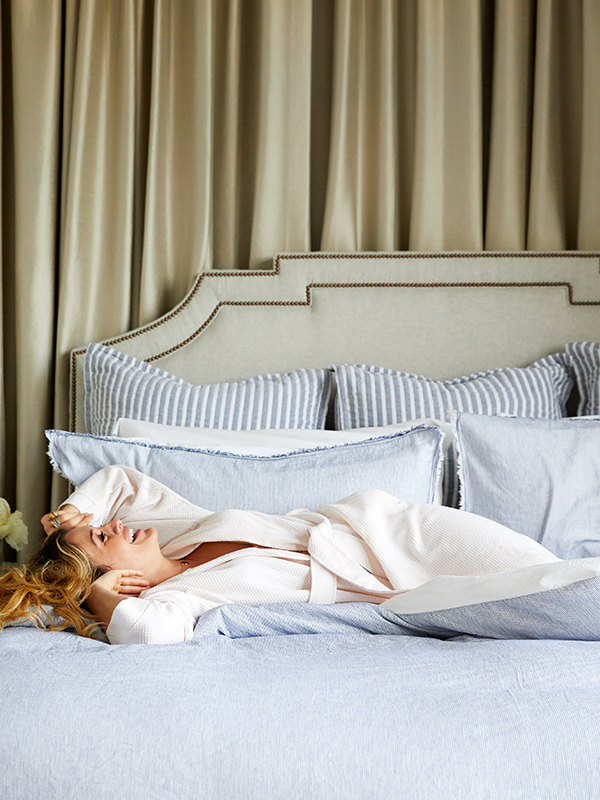 As our Aquarius special guest, Daphne is a perfect example of this zodiac sign that's ruled by the element air—the Aquarian is original, intellectual, independent, and sometimes revolutionary!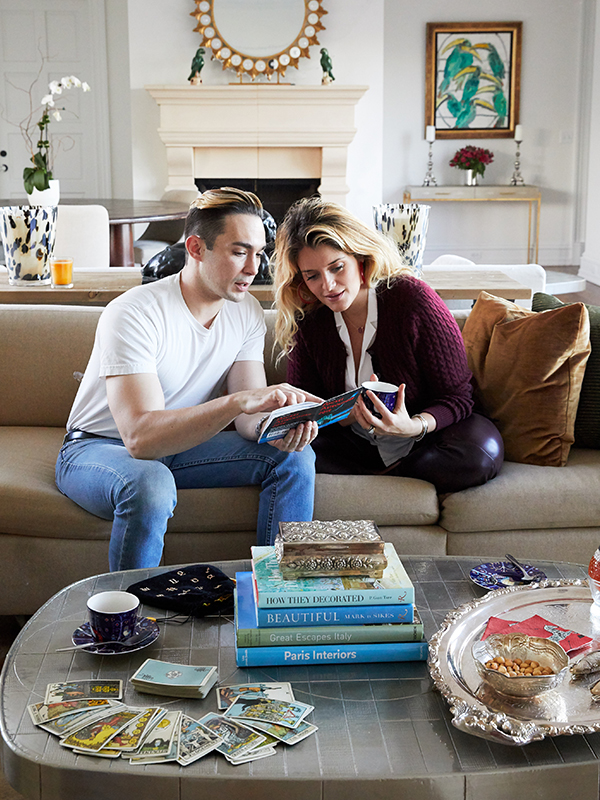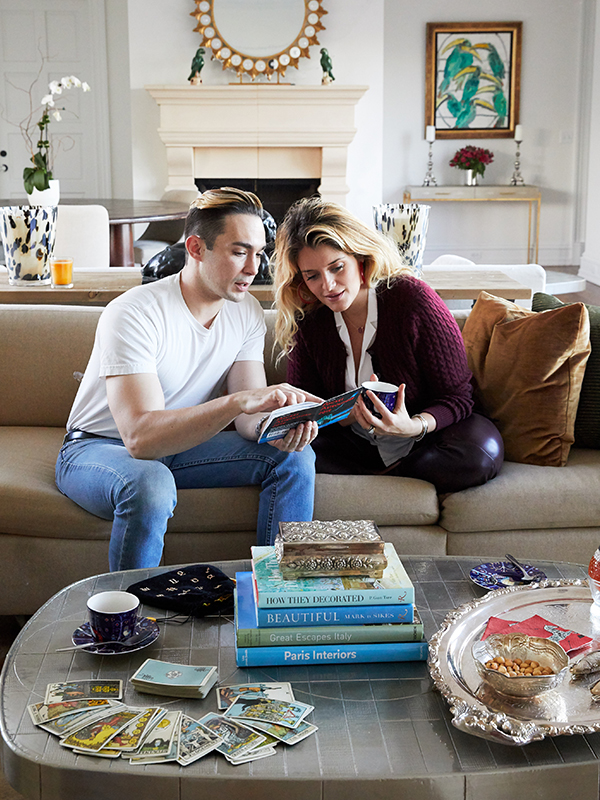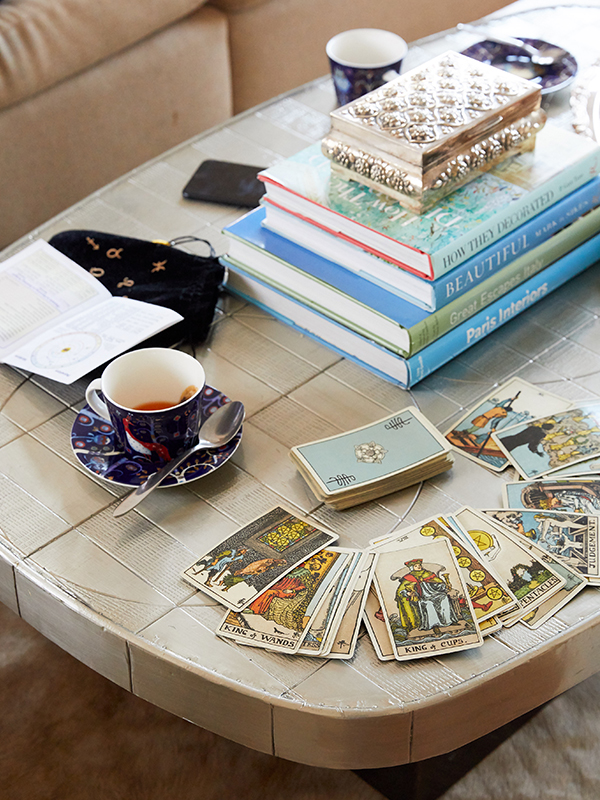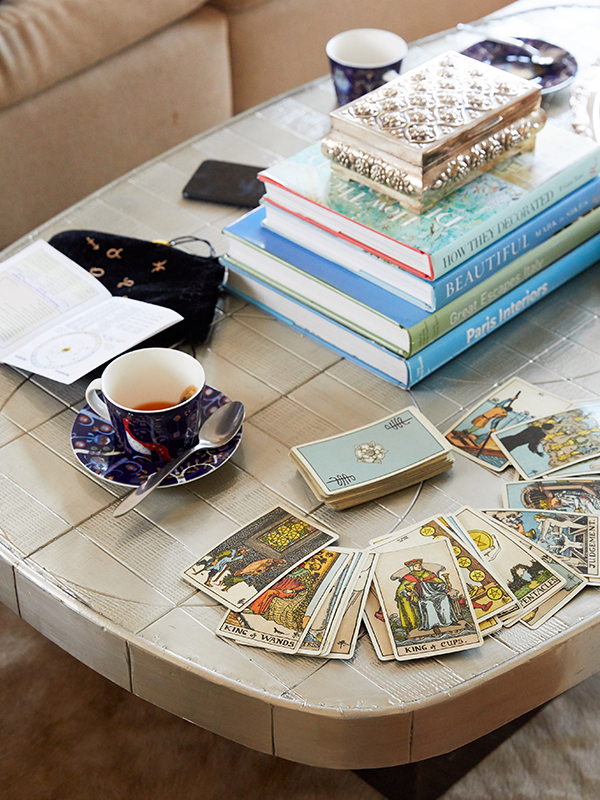 With that in mind, we designed the Aquarius bedding to match these airy, light, and inventive traits. Blending the Cartagena Bedding in indigo constructed from a soft linen, and marrying with the rich navy Paradis Quilt and Shams, the bedding became a fresh, effortlessly layered, and blissful bed story. The Madrid Throw in white was tossed on the mohair bench that grounded the bedroom furniture. A mix of shimmery taupe curtains played beautifully with the tonal blues that were present throughout the Aquarius Bedding as blues are traditionally associated with Aquarius.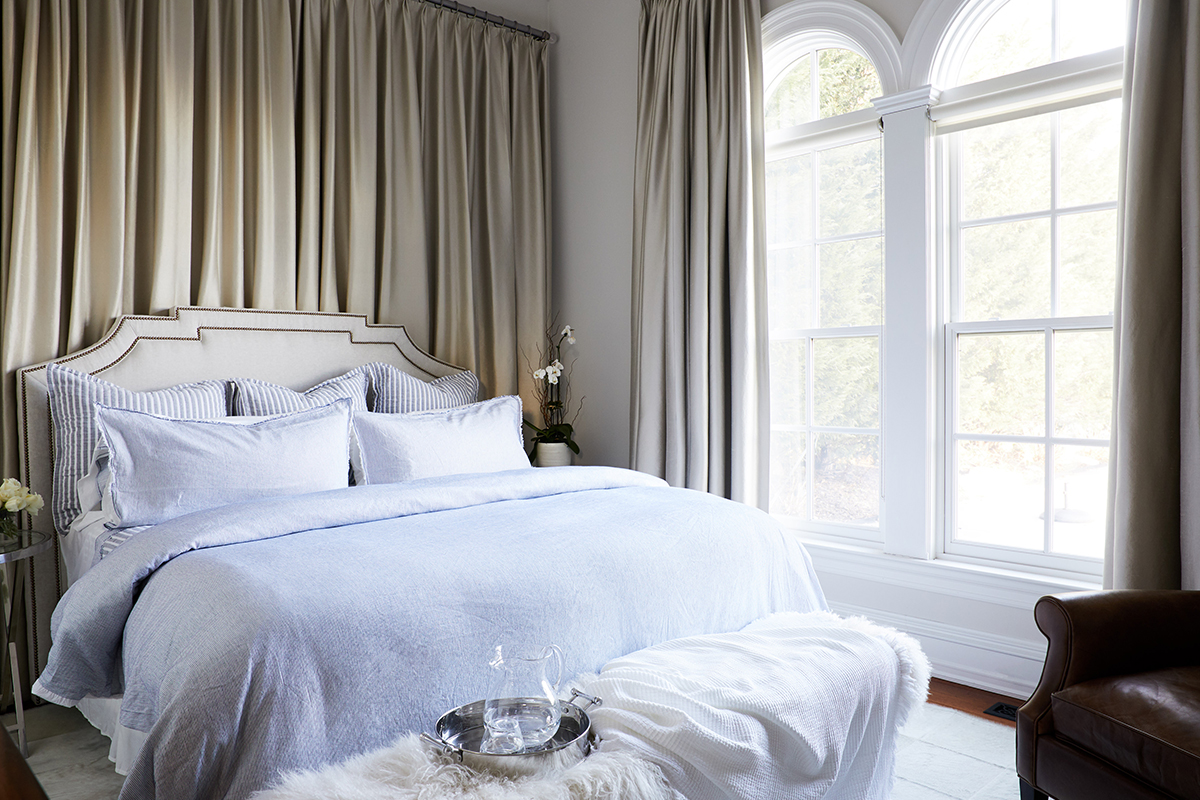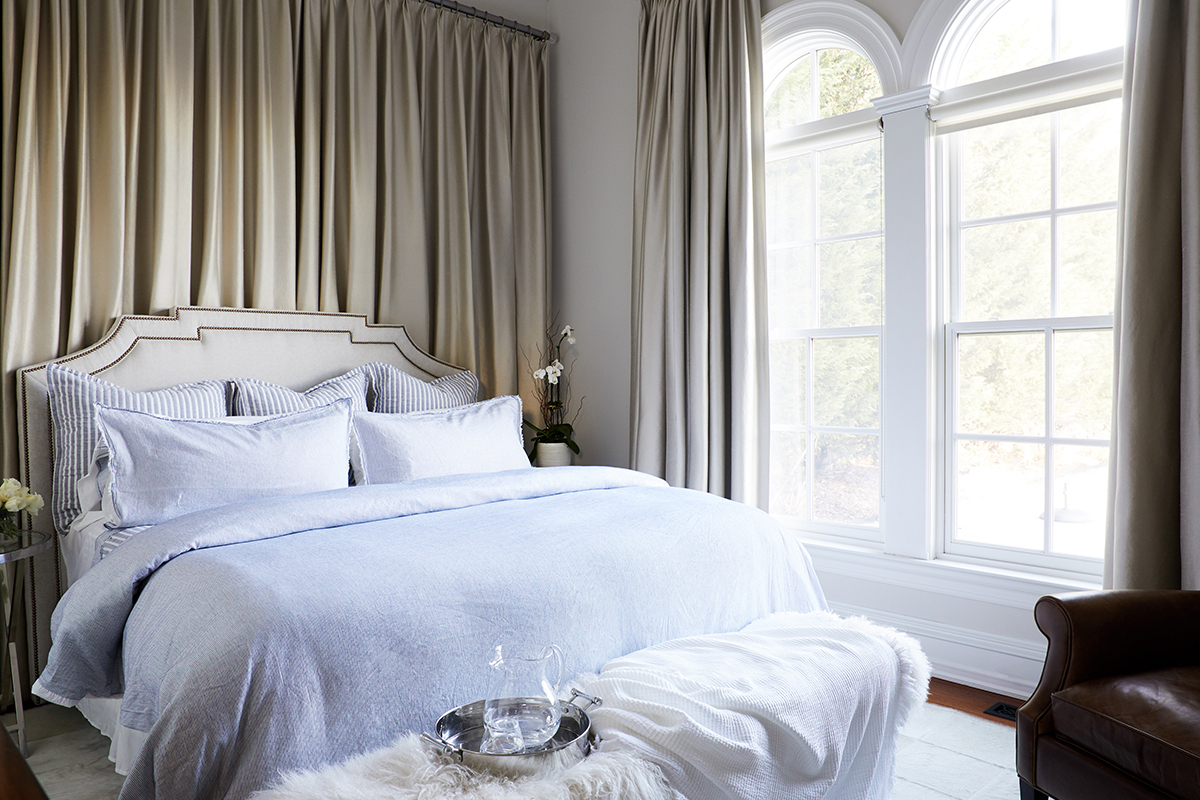 Aquarius
While the sun is in your sign until February 18—take advantage of the opportunity to reinvent yourself. Always the revolutionary, you are able to rebel quite successfully against anything or anyone you wish! Make this year as unique as you are, and speak up about what it as that you really want, no matter what other people might think.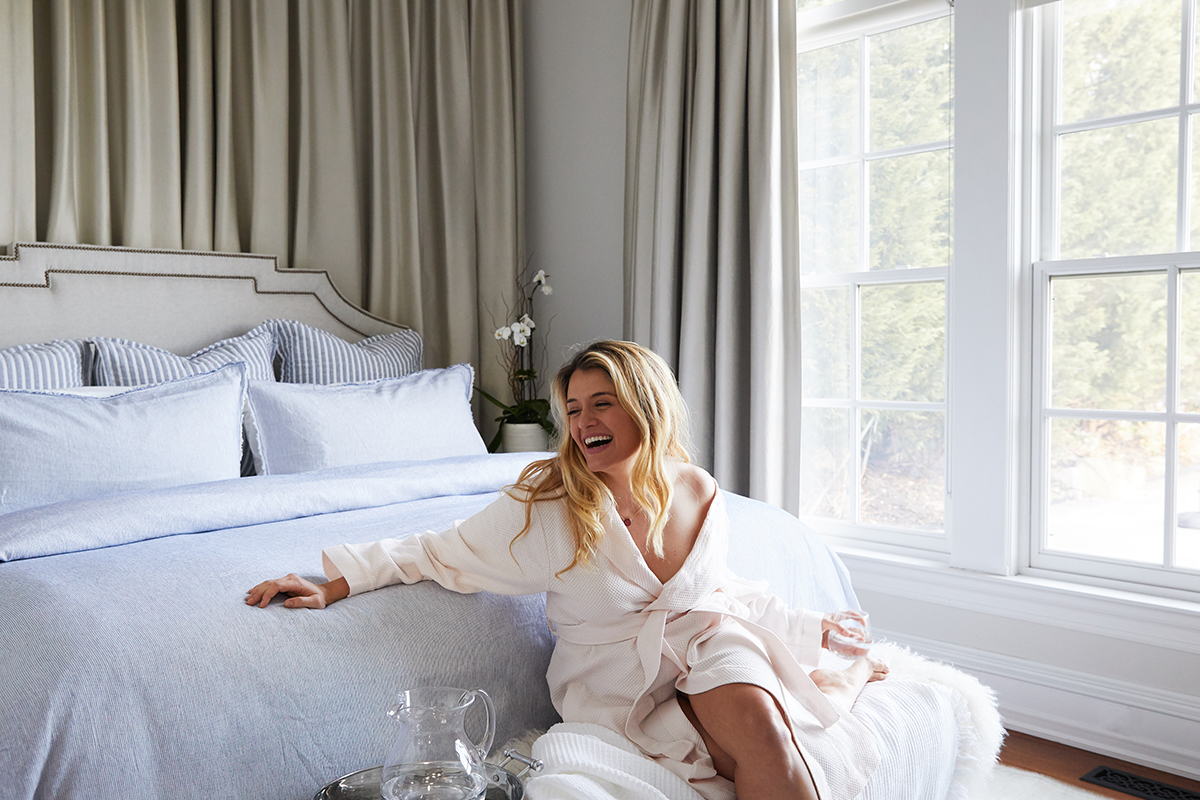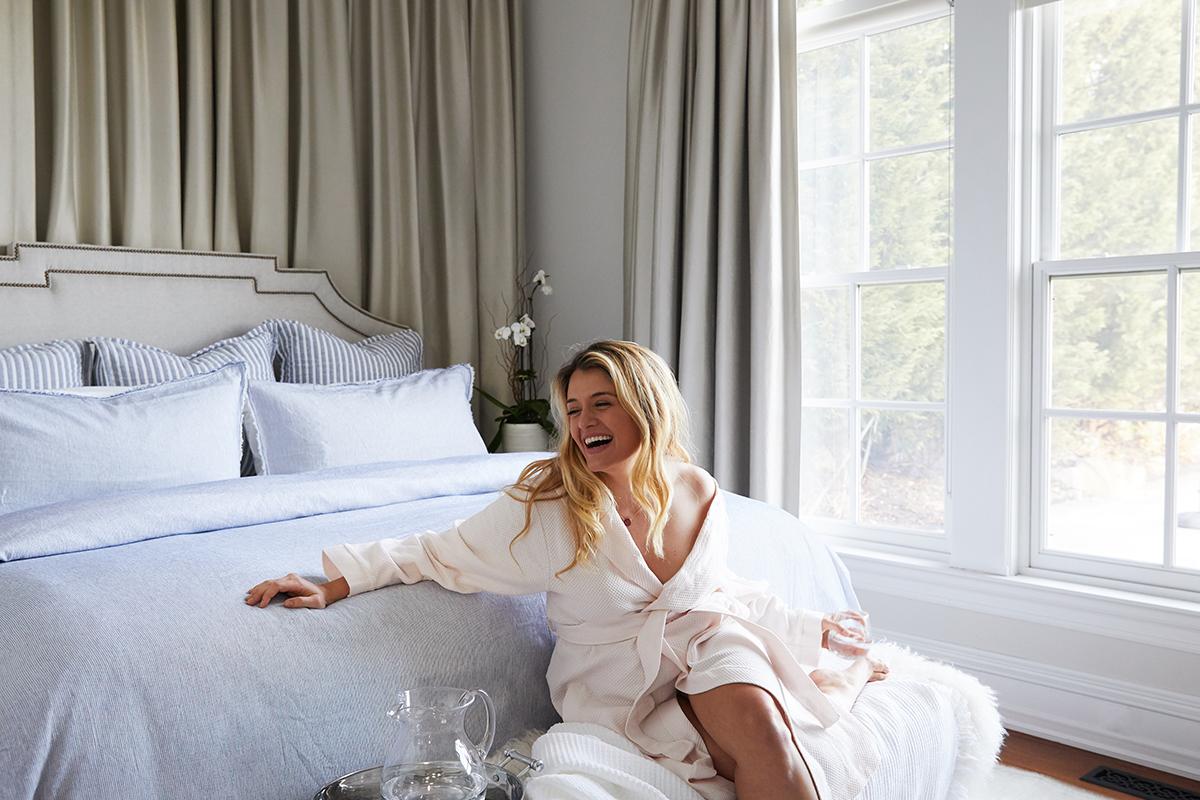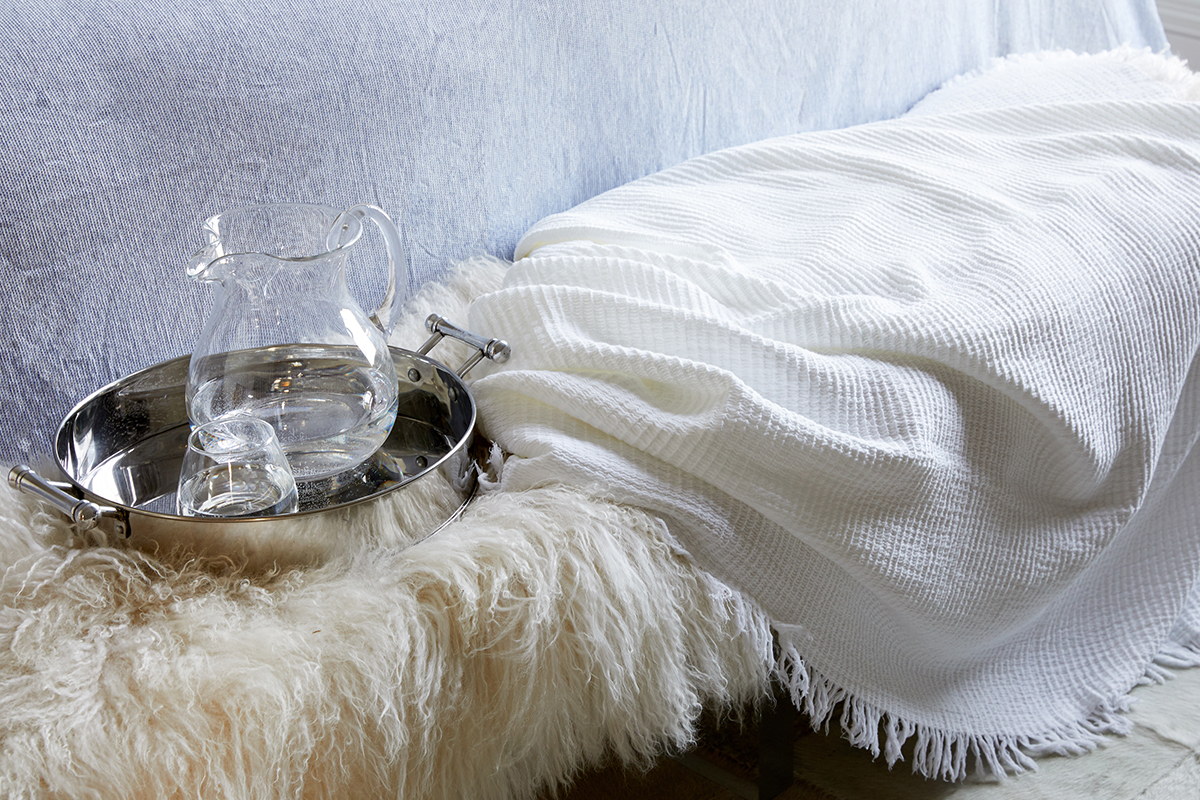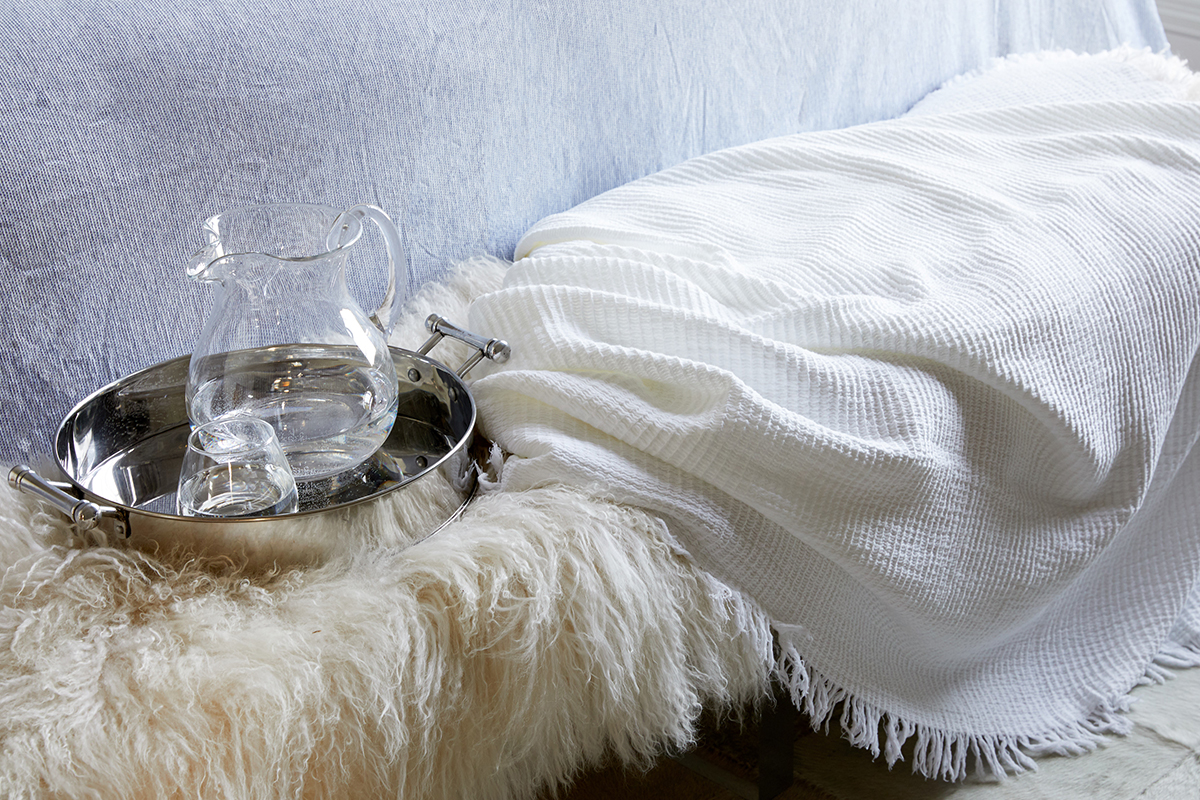 Written and Produced by: Kelly Florio Kasouf