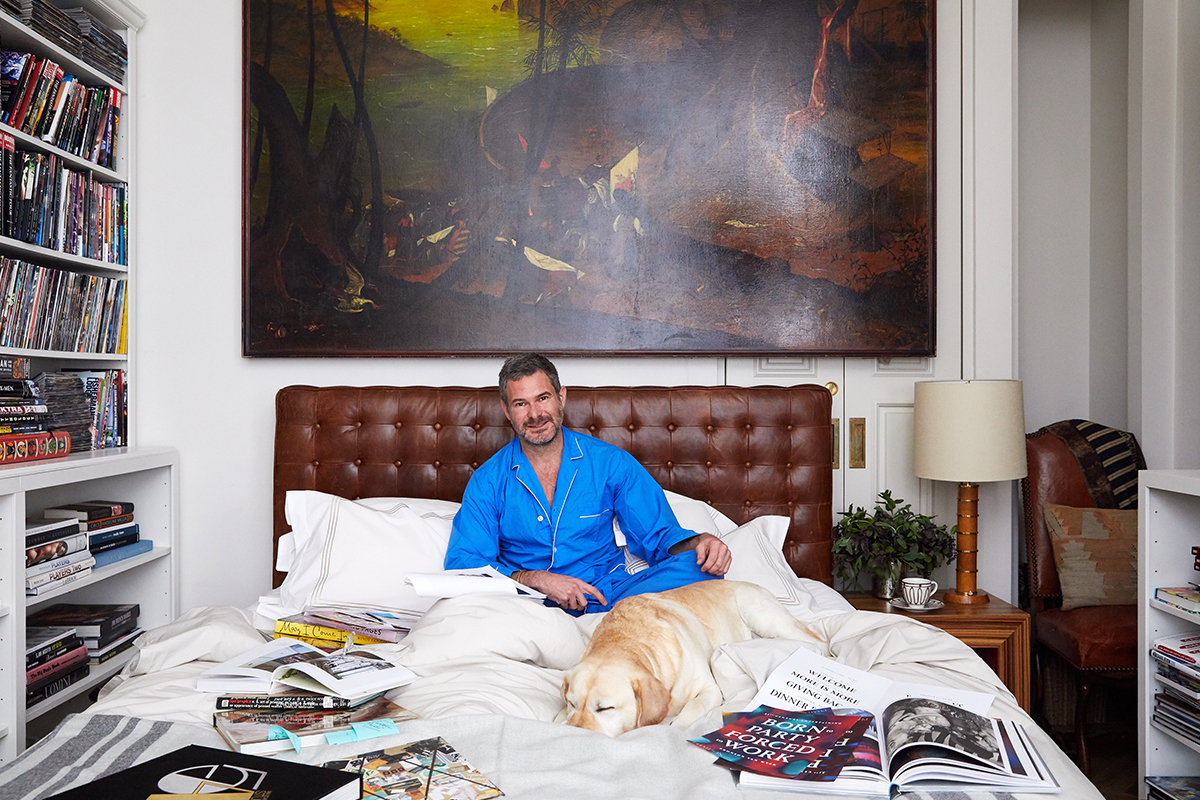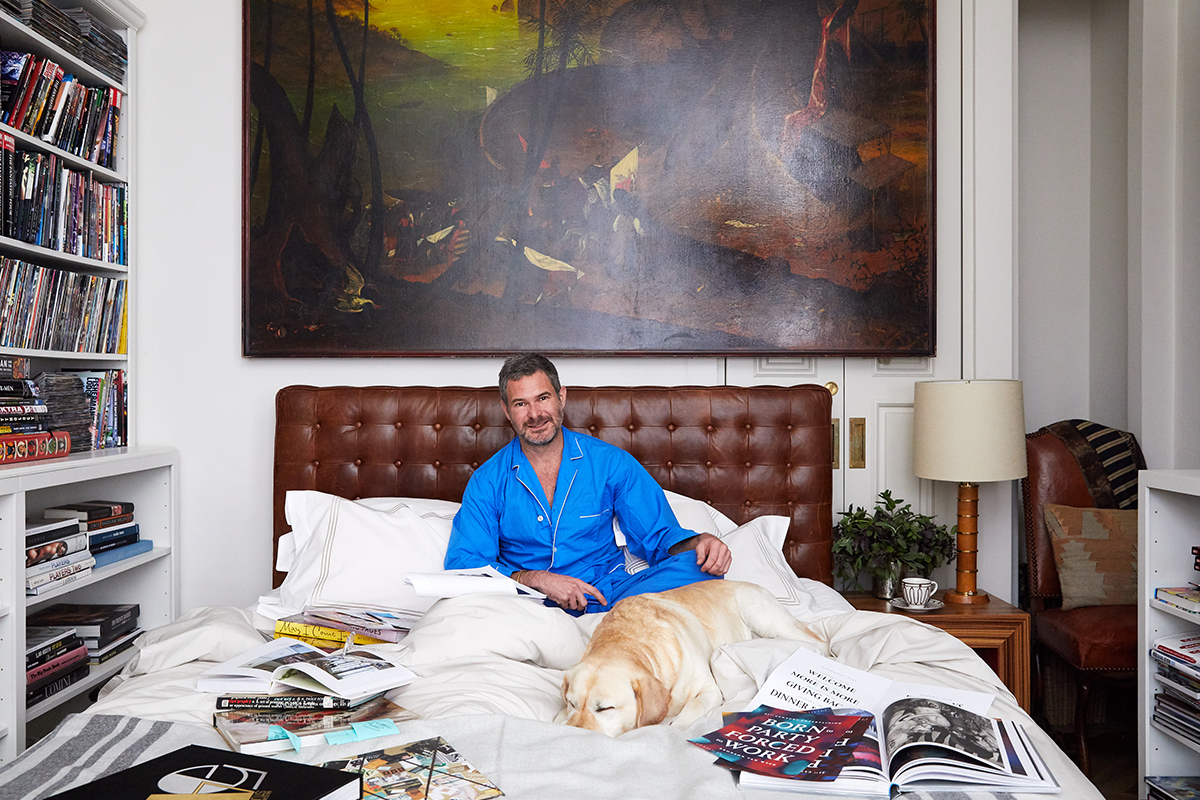 Should we design our homes based on our zodiac sign? Will it create a zen-like abode of natural and mystical powers for the senses? For our first horoscope bedding installment, we asked famed event planner to the stars and presidents, Bronson van Wyck, if we could style his bed based on his Capricorn sign.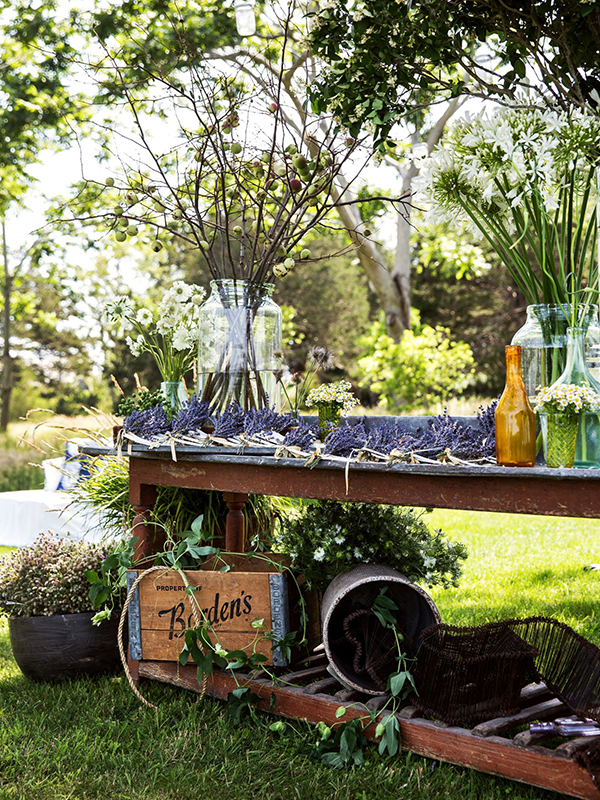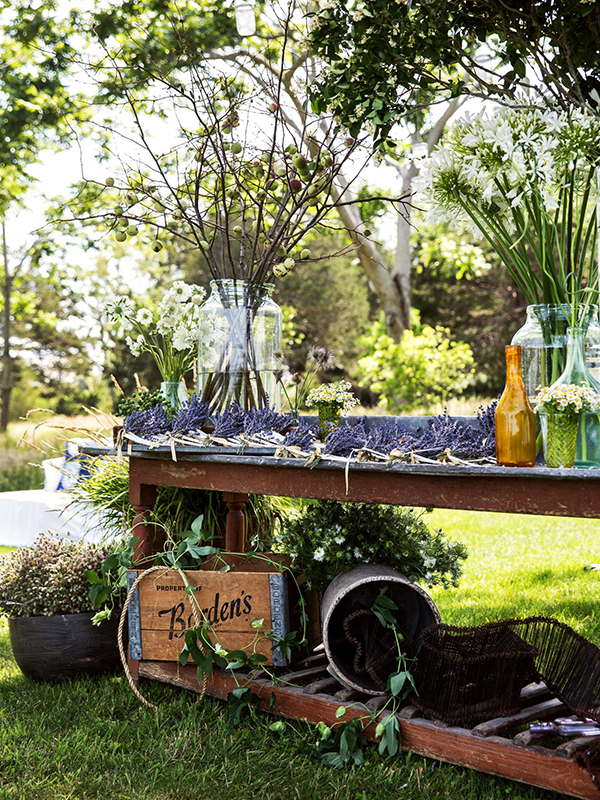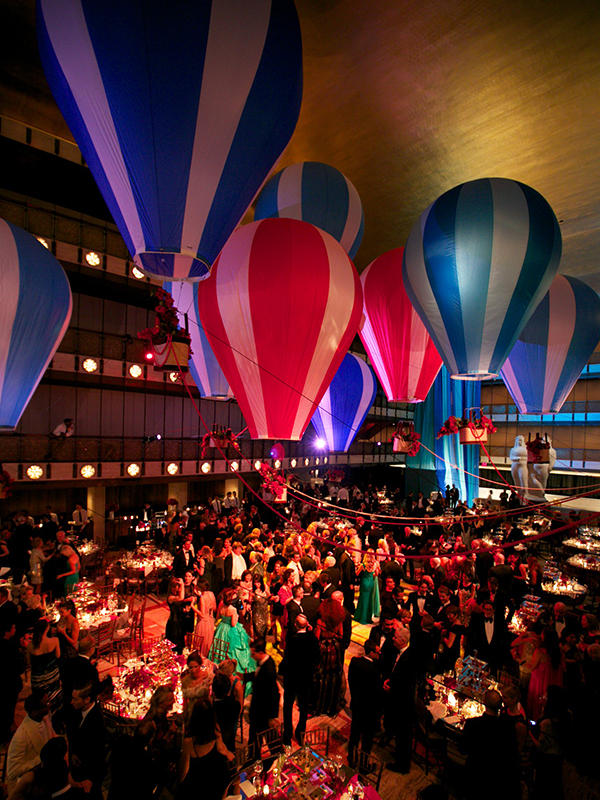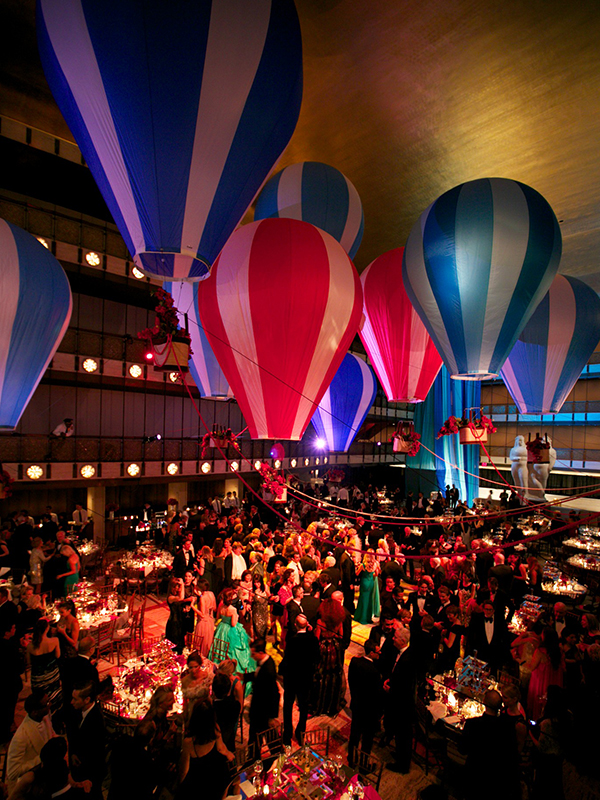 With a love for Marvel comics, fantasy and whim, Bronson invited us in to custom-made giant weeping willows, glorious antiques, buttery leather couches, artwork, vivid fabrics, and prints to keep anyone mesmerized and transfixed. Every square foot of his apartment was filled with surprise and Alice and Wonderland vibes.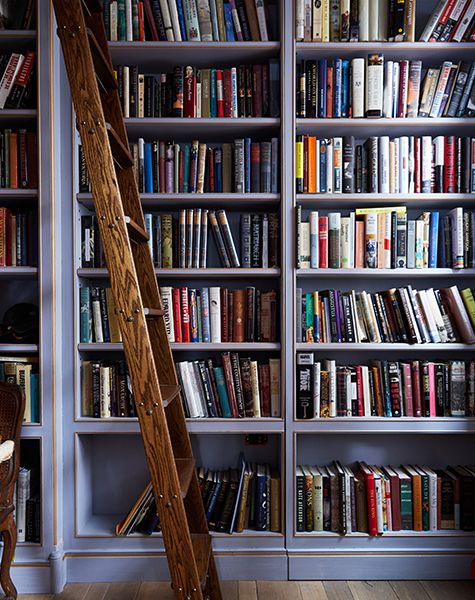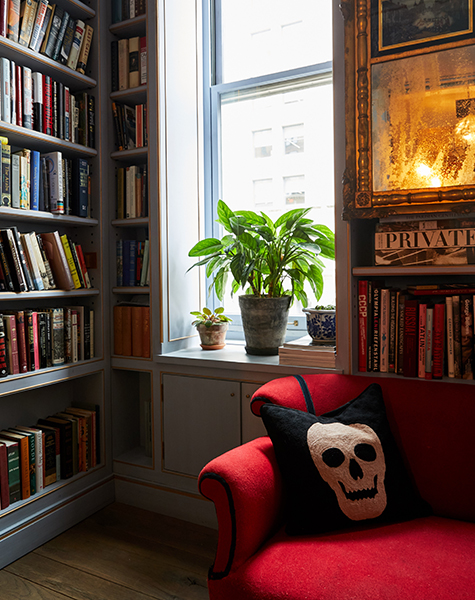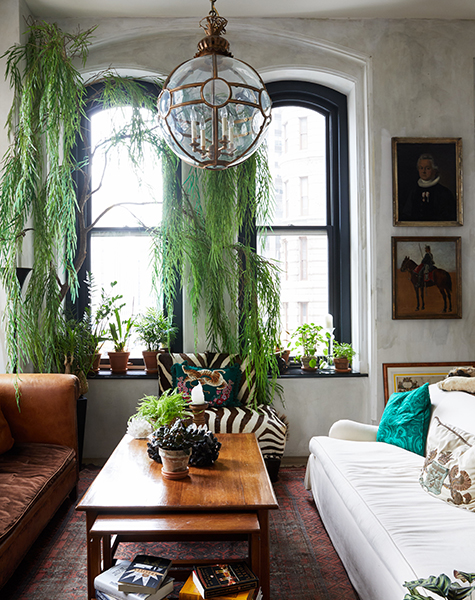 Currently working on his insanely chic coffee table book to celebrate his 20th anniversary that will launch in 2019, titled Born to Party, Forced to Work, Bronson guides us through his musings, how he became the world-class event planner, and how he is constantly changing the event planning game to keep the industry fresh.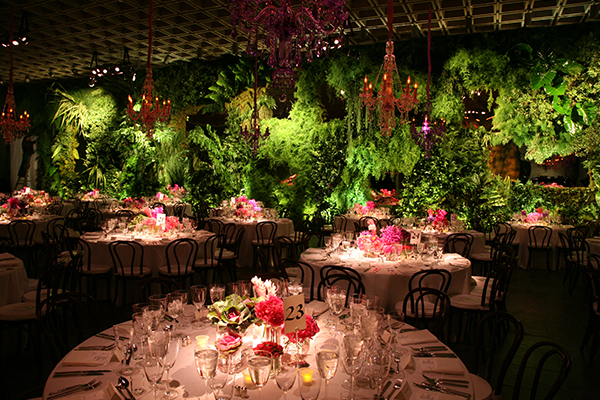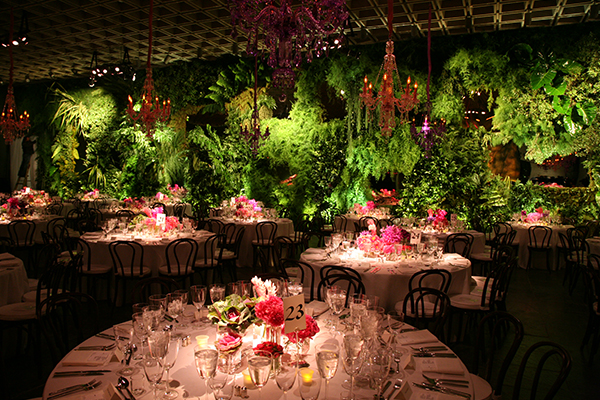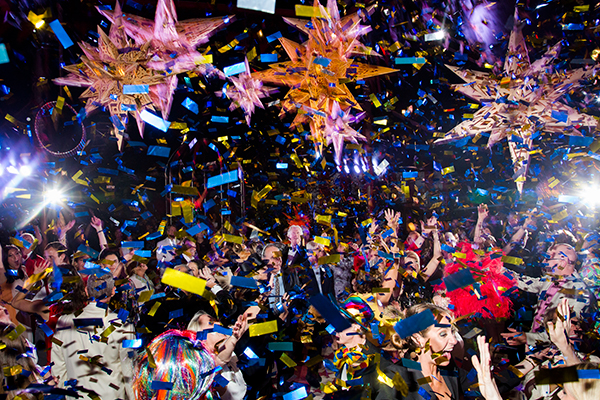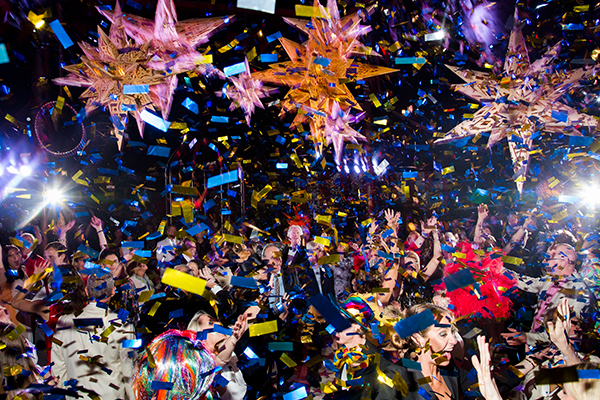 Celebrity astrologer, David Scoroposki, with styling and editorial muscle in his repertoire from working as an editor at Vogue and Town & Country, designed the bed story using the Capricorn attributes while integrating Bronson's imaginative apartment in the Flatiron District.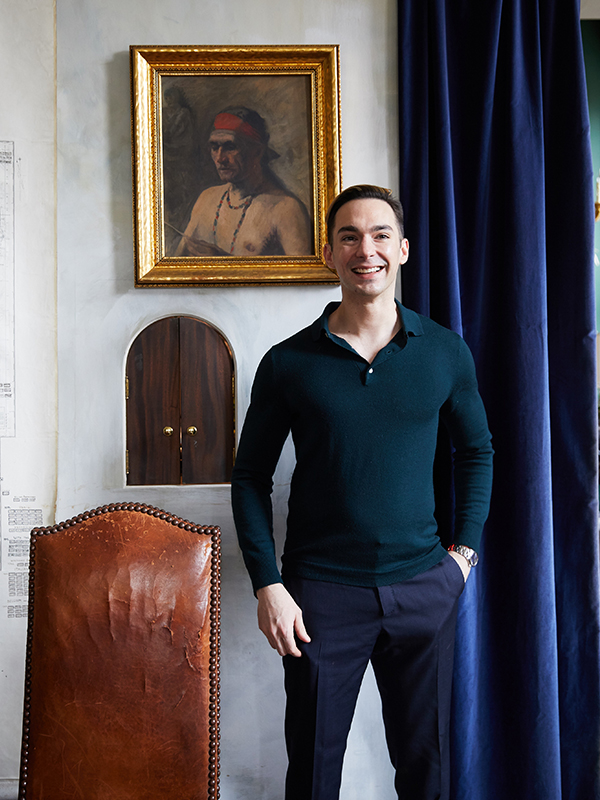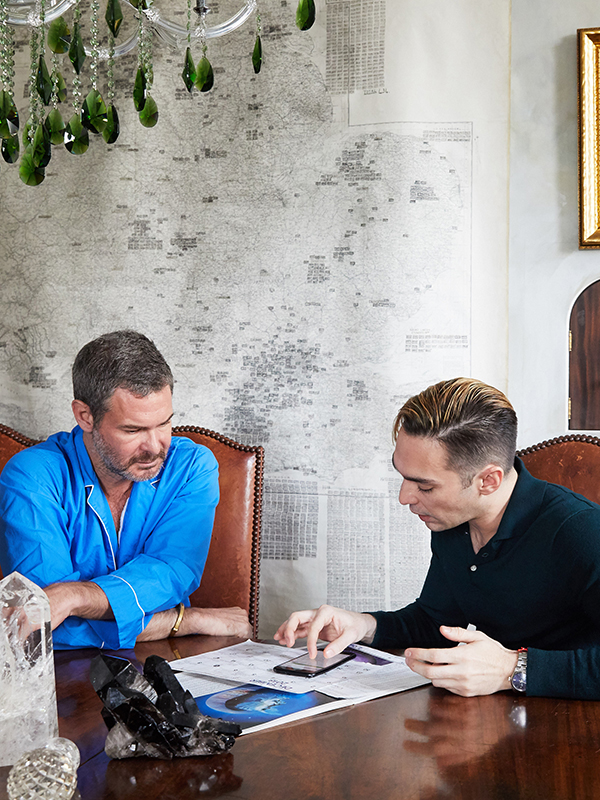 Mixing the muted Lorimer Bedding in oatmeal with the crisp Strada Embroidered Percale Sheet Set in mink, the calming neutral colors let a bold plush cranberry sofa and monumental artwork above the bed become the focal points. A cozy Nazca Baby Alpaca Throw added a softness to his sofa while the Cuzco Throw on the bed was incorporated for an additional layer of tonal color.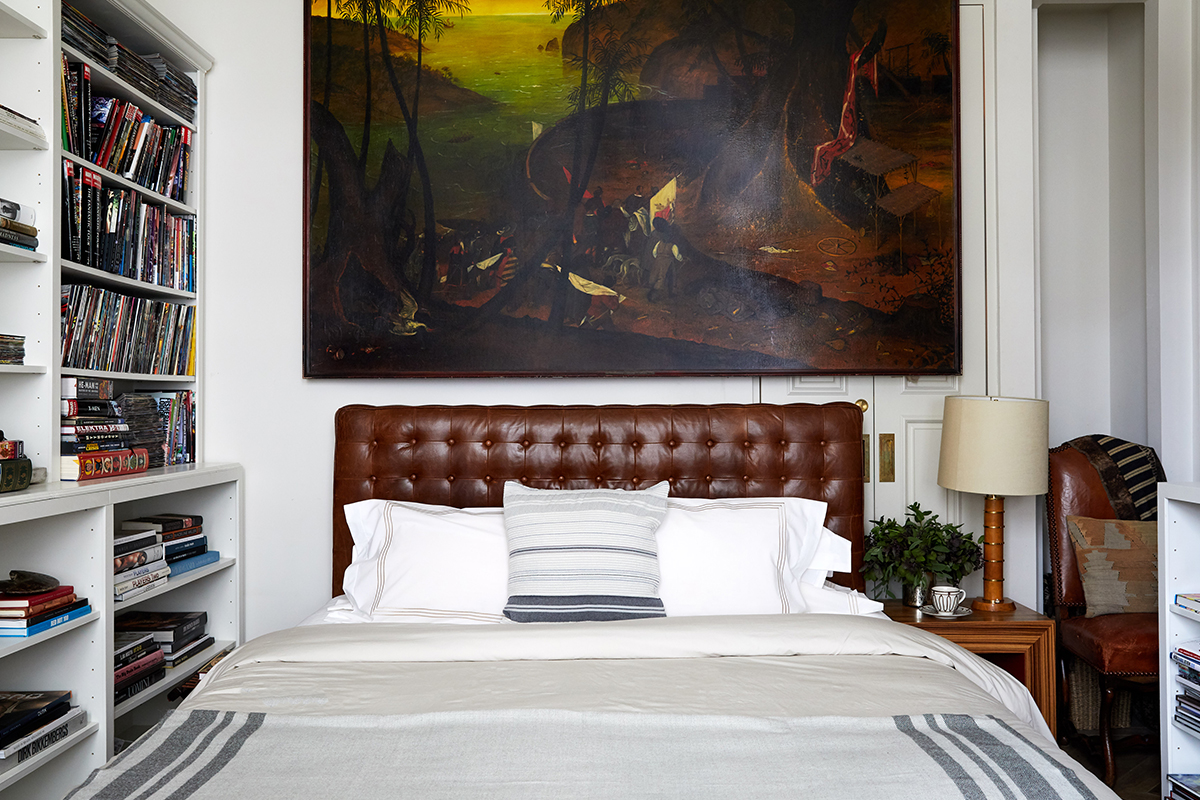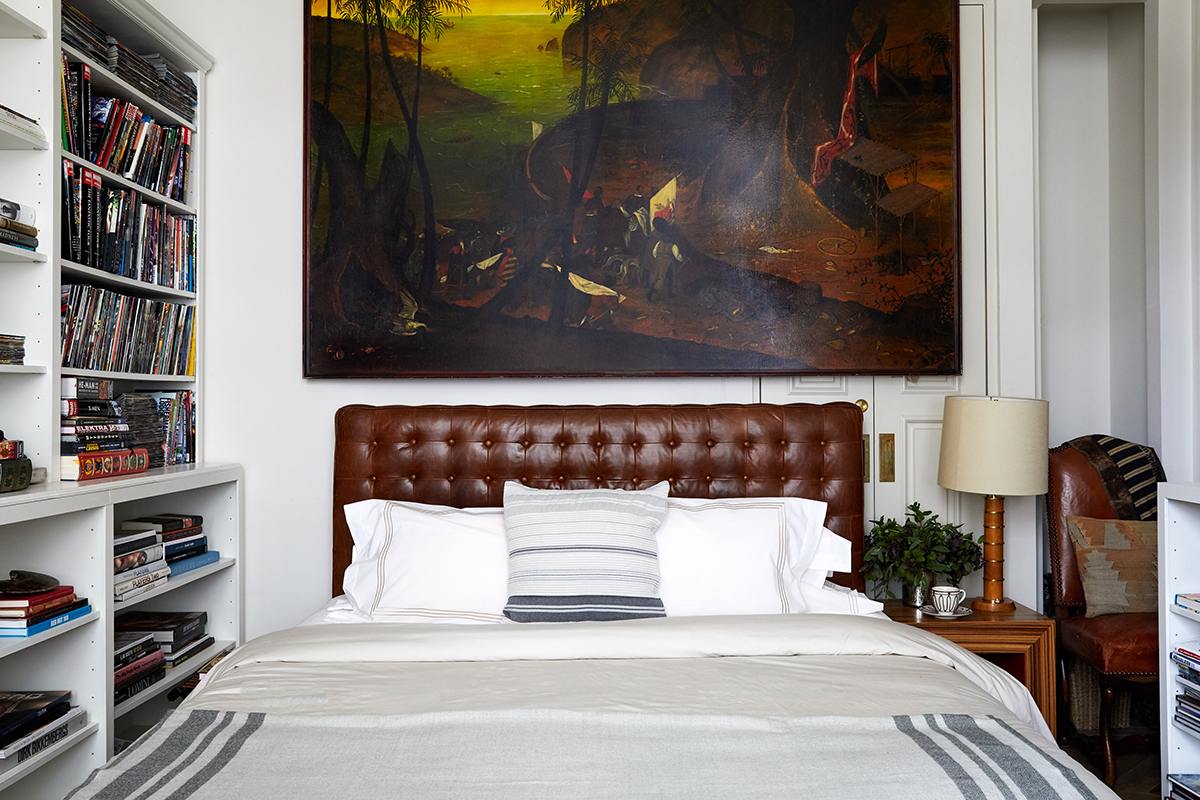 Capricorn, an earth sign ruled by Saturn, prefers darker hues that have a grounding effect. Tasteful borders and somber elegance are Capricorn decorating traits that were incorporated into the bedding design. With fresh purple sage and emerald mint haphazardly mixed in as a floral accent, the Capricorn bed story evoked a calming zodiac-styled sanctuary fit for the ever-moving and creative Capricorn spirit.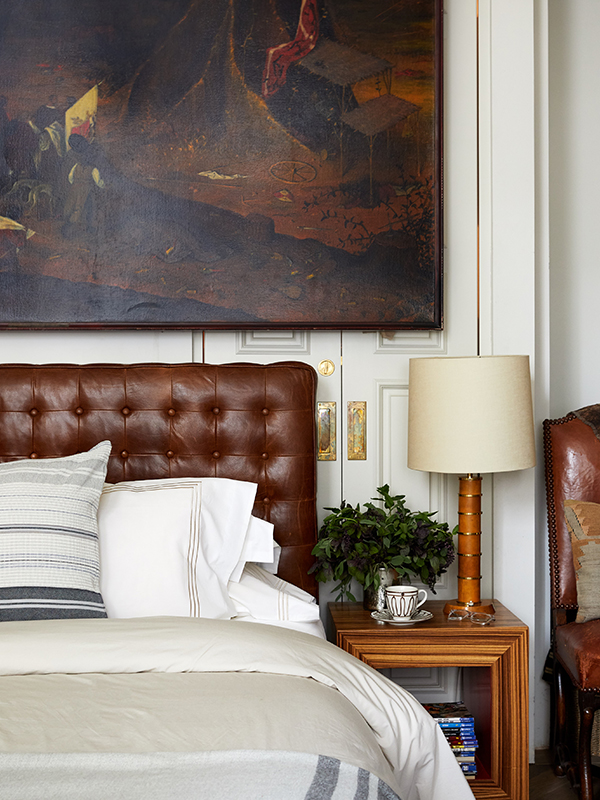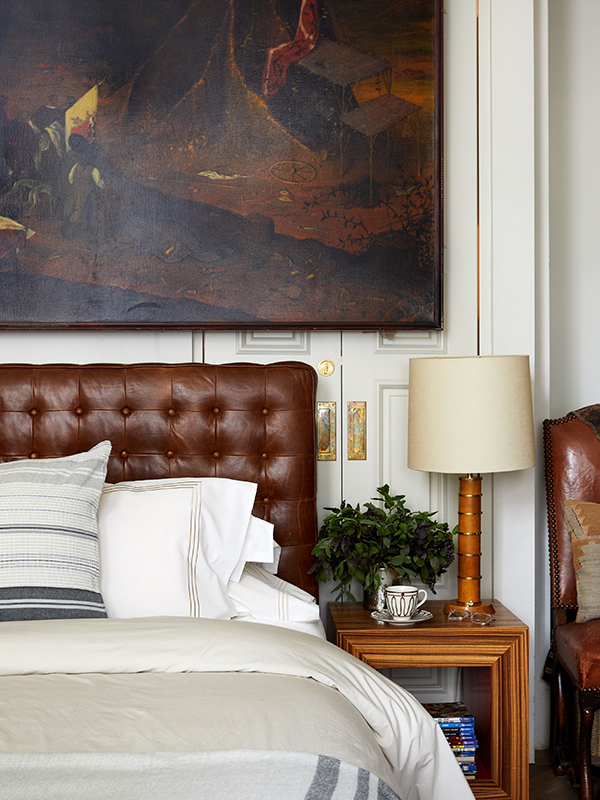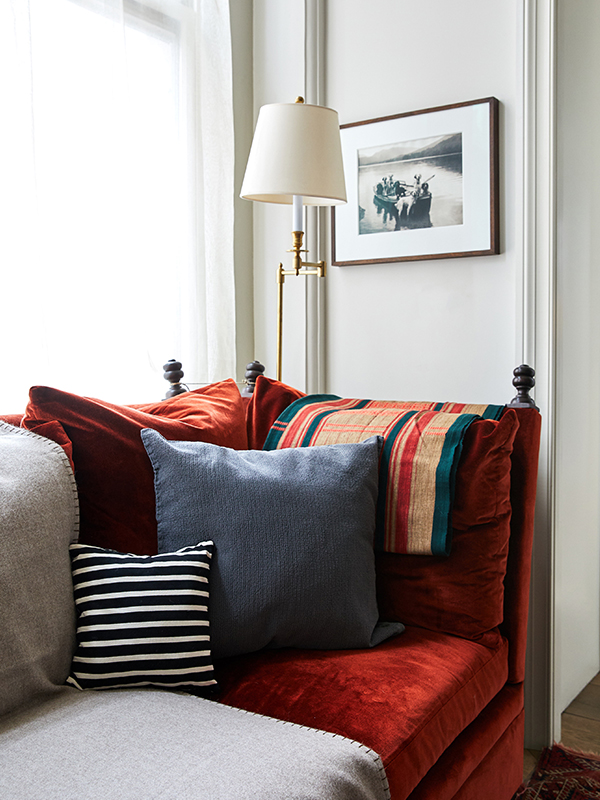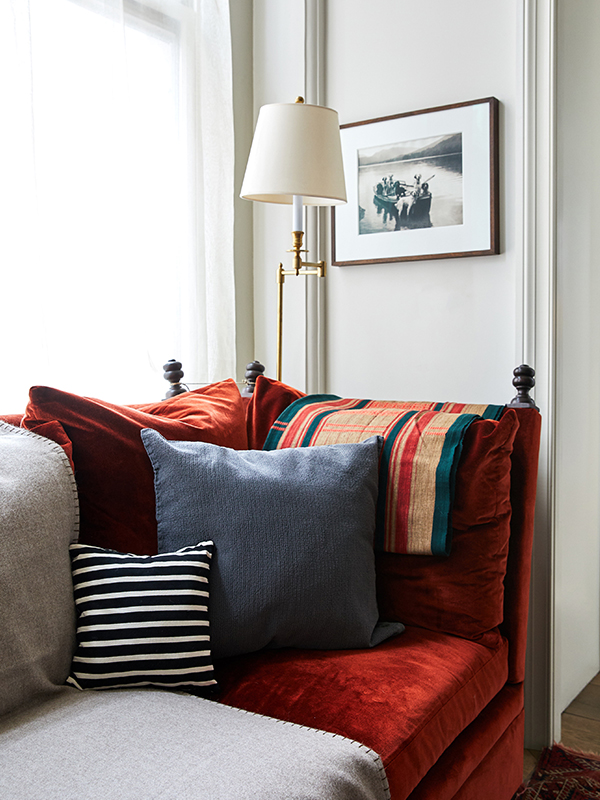 January Horoscopes
Capricorn
Happy birthday Capricorn ! It's your solar return, when the mighty power of the sun provides you with added vitality, drive, and rejuvenation. Any new venture that you start now will ride the crest of this bright energy—and will likely turn out well. It is an excellent time for making an impression on others. For approximately one month, focus on yourself more than usual. This period is self-centered in a positive way. Decide what you need to further your success, and ask the universe—by way of a birthday wish. If you find it difficult to work with others or if you have little concern or sympathy for them, this influence should pass after you have addressed your own desires. Wear or decorate with gold to heighten the sun's regenerative influence and wish granting faculties.
Aquarius
You may get in touch with your subconscious mind and find out how it directs your life in ways that you aren't aware of. Be prepared to honestly evaluate your behavior and methods of dealing with the world. Unintentionally, your actions may have caused others to work against you. Oftentimes these people are not even aware that they are working against you. If you can frankly acknowledge the less effective aspects of your personality, however, you will constructively transform your interactions with others. Another transit to your chart suggests the ability to succeed at work and obtain vast fortune—so it's quite possible that people may feel jealous of you—rise above petty avarice and continue with your work. Your diligence and ability to take the high road will result in significant accolades and financial gain.
Pisces
Be careful not to dwell on feelings of loneliness and depression. Instead, go to work, and you'll be happy feeling useful. Attend to your duties and responsibilities, those tasks that you may not want to do but feel that you must in order to fulfill your obligations to others. Professional advancement may come under this transit; if you do obtain new responsibilities, be sure to wrap up unfinished matters from the past before you progress onto the next step.
Aries
Turn your attention to the most outward aspects of your life—your career, your role in society at large and your standing and reputation within the community. Examine your life as a whole and see if you are going in the direction you want and making adequate progress. You may be put into the limelight, either on a small or a large scale, depending upon the normal course of your life. At this time you do not have to be super strong or competent to succeed because the natural flow of energy is with you. This transit also relates to one's parents, so your interaction with them is very important now.
Taurus
This is an extremely favorable time to undertake a new course of study, a new hobby or intellectual discipline. It doesn't matter whether you are studying for a practical purpose or for enjoyment— as long as it stimulates your intellect and broadens your perspective. On another level, this transit can indicate involvement or concern with the law, although probably you will not be directly involved in a legal case yourself. More likely you will have to investigate a principle of law in connection with your every day activities or business. This transit also indicates a time of psychic awareness. Certainly you are more than usually receptive to the inner aspects of life—so whatever you do, remember to trust your intuition before making important decisions.
Gemini
Work with a partner now—because together you are able to combine breadth of vision with sharp perception and intellect, and thereby see the whole scope of anything you're involved in. If you're in a serious relationship, this is a good time to map out the future together, because you can understand and interrelate all the elements that will affect your lives as a team. This month, your enthusiasm and positive state of mind bring you good news from others concerning matters of importance. At the same time, everything that you say to others is very positive and reinforcing, which leaves good feelings behind you wherever you go. Make the most of this influence and enjoy collaboration.
Cancer
Beware of a tendency to de-emphasize the details and not pay adequate attention to them. If you are not careful, this can result in sloppy or hasty thinking. Be sure to slow down somewhat and do not get carried away with your plans—take the time you need to organize your thoughts and then act with confidence. Otherwise, this is an excellent time to make decisions or to conclude any kind of transaction. It is a superb time to buy or sell because you will almost certainly be satisfied with the deal. It is quite probable that an older man will help you or offer some sort of formal business partnership that will yield a positive outcome.
Leo
Your creative self-expression will grow as never before. Find the courage to be yourself and to express yourself to others without fear or apology but without selfishness or egoism. This transit has the immediate effect of improving relationships with others tremendously and may even bring about a new sexual partnering. Because you don't feel that you must hold yourself back from another person, it is possible to have a truly authentic relationship with someone, in which each of you knows who the other is. With all this excitement, remember to address your everyday responsibilities, which may seem like more of a hassle than usual in comparison to your personal life.
Virgo
This transit involves all aspects of your personal life– your home, your family, your past etc.—and will help you to improve all of these areas. You may express this transit by purchasing real estate or a new home. Or you may expand, redecorate or otherwise improve your present home, thereby increasing its value. This is quite a good time to invest in real estate, even if you are not planning to live there. During this time, one or another domestic problem should be cleared up, usually because something new comes to light that will hopefully straighten things out. Your family is where you should turn for support; they will be able to help you. Your relationship with your parents is also good, and they may provide resources to benefit to you in someway.
Libra
Your concern with communication will increase, and you may do some writing, even if that is not one of your usual activities. Your relationships with relatives—brothers, sisters, cousins etc.—will be very good. It is quite possible that you may receive some kind of financial benefit from one of them, but that is not the only way they can benefit you. Your plans for the future will be larger and more expansive now. You'll realize that many of the limitations that you thought were imposed from without are actually self imposed. As a general rule, communication with others is better than usual now—so ask for support and people will understand what you need.
Scorpio
This transit is associated with making money or gaining wealth, and your attention turns toward material possessions, shopping and resources now. The chances are that you will indeed get more of whatever you want, within reason. During this time material resources can be a great comfort, and you can derive a real and honest pleasure from them. If you enter into a business negotiation, you will put a great deal of planning and consideration into it, and transactions will be more important and elaborate than usual. As a result, you should be able to make the situation work out exactly the way you want.
Sagittarius
This transit is the beginning of a major cycle of growth in your life. Under this influence you feel more secure about yourself and the impression that you make upon others. Don't withdraw from people or hide your talents—it's time for learning and gaining new experience. People and resources are likely to be drawn to you now, so take constructive advantage of them. Only through mutual help will you really achieve growth. Your relationships and encounters with others should work to your advantage consistently and increased self confidence and poise should serve you well and enable you to expand the scope of your activities. Express your point of view to people. Your mind will be more active, and it is important to keep it occupied with projects, because you can accomplish a great deal with your mind at this time.
Written and Produced By: Kelly Florio Kasouf