A Personalized Guide to Buying the Perfect Pillow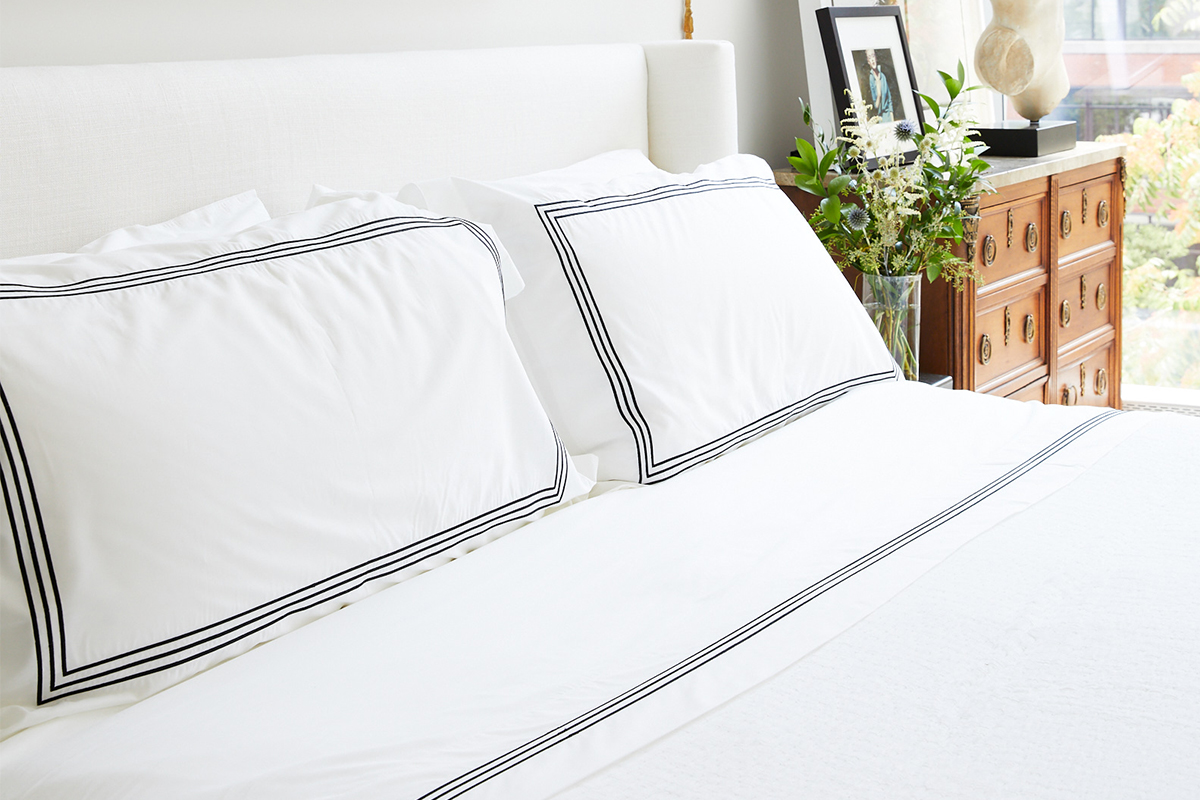 Finding the right pillow based on sleeping style is the fastest way to guarantee a good night's sleep. Are you snoozing belly down? Curled up on your side? Out cold on your back? Read below for tips on how a pillow can help you sleep better, every night.
Belly Down? Firm is In.
Every night you are stomach down on your mattress. Even though this position can sometimes help those with sleep apnea, belly sleepers may wake up with lower back and neck pains if your pillow is too soft. If this is your optimal position, firm is in. Our firm pillows allow your head to rest at the perfect parallel height in relation to the natural curve of the spine, and alleviate any pressure points on your neck. With a slight bouncy and supple feeling, our firm pillows cradle the head and neck with the utmost support.
Side Sleeper? Go for Medium.
The side sleeper has the most distance between their head and body on the mattress. If you are snuggling sideways every night, our medium pillow is the perfect accompaniment. Our medium pillows exude a springy sensation, where your head does not sink into the middle of the pillow, but rather, floats on top. Without losing shape after extensive use, our medium pillows perfectly prop the head so your shoulders and neck are free of pressure points.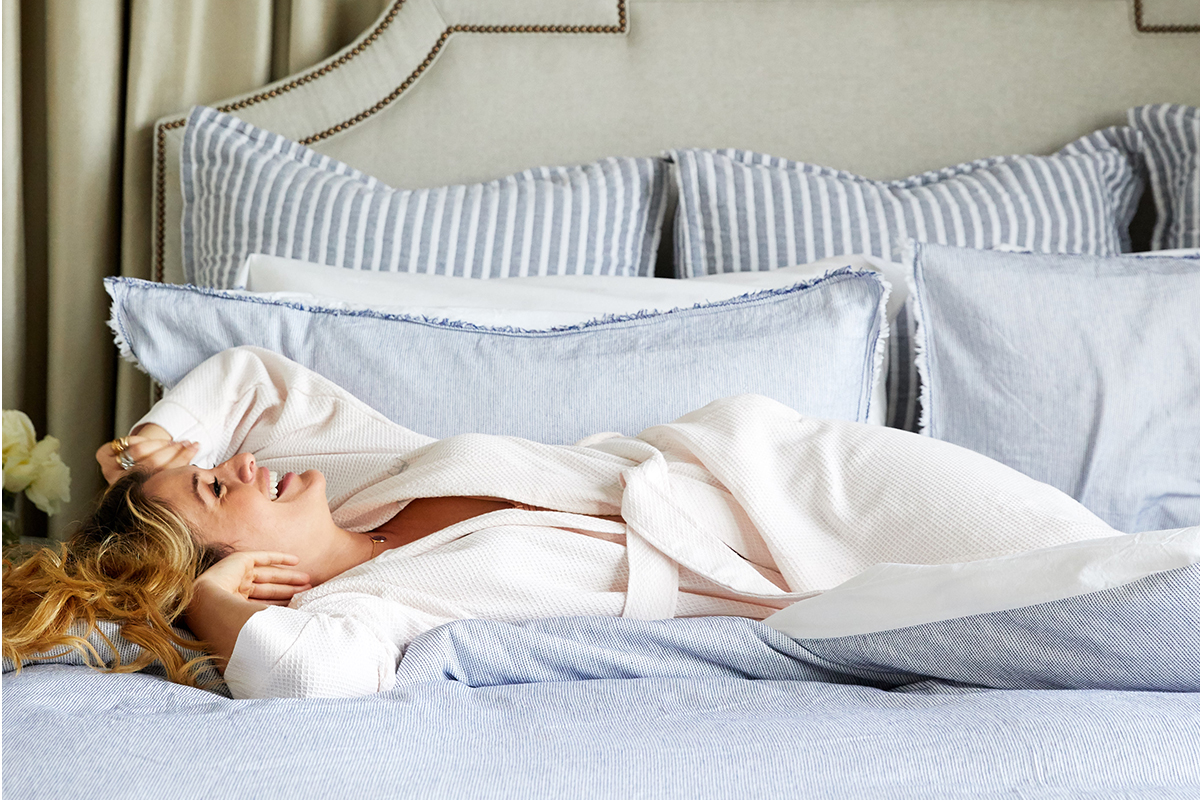 Back Sleeper? Sleep Soundly with Our Soft Pillow.
Unlike the belly sleeper, a back sleeper needs a soft pillow to support the head, neck, and spine alignment. Incorporate our soft pillows into your bedding artillery and keep your head from angling to the edges of the pillow, or from sinking below your natural spinal curve.
Have fun with your bed story and layer on our soft pillows for additional support, comfort, and style.
What About the Pillow Filling?
If you prefer maximum, soft cloud-like comfort go with our European White Goose Down Pillow. If you are looking for ever so slightly more support (but still super soft) try the Luxury Down Alternative Pillow.
Written and Produced By: Kelly Florio Kasouf