How To Choose A Towel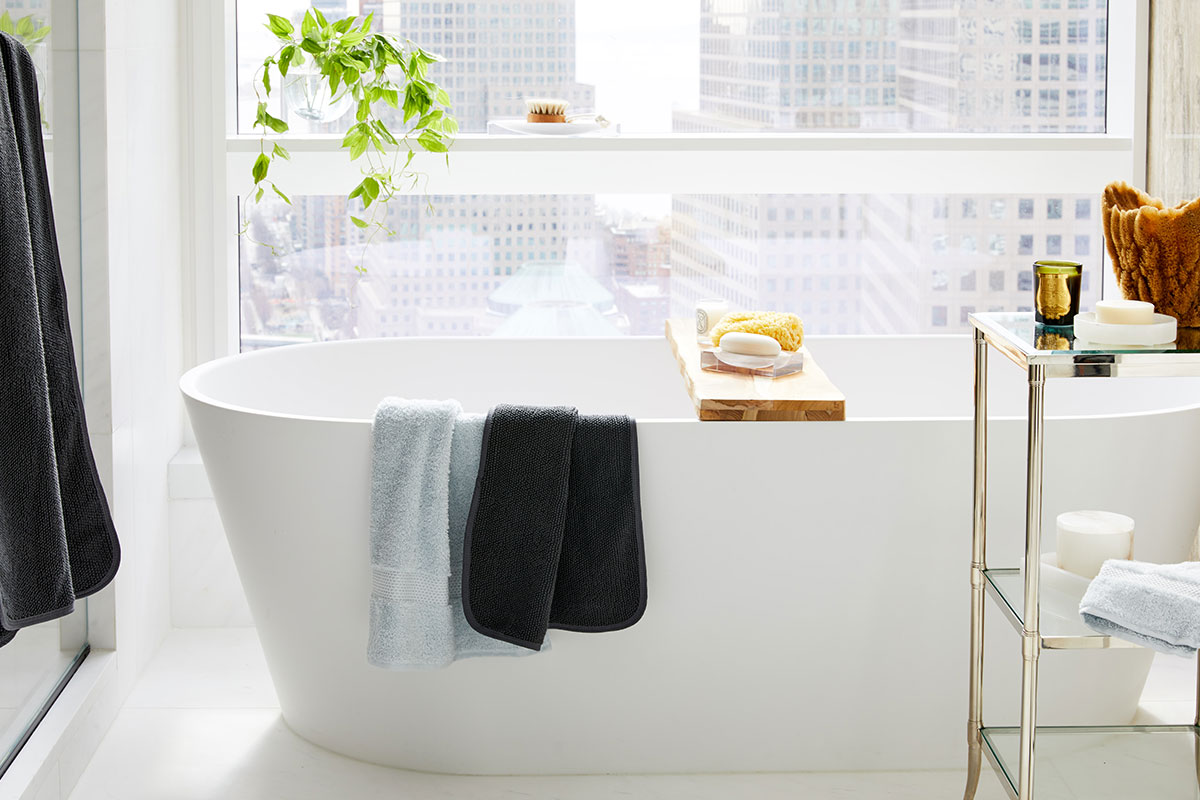 With so many different materials, weights, and colors to choose from, picking a towel can be overwhelming. Here is a breakdown of the biggest factors so you can find your perfect towel match.
What size towel should I buy?
Our towels come in four different sizes: bath towel, bath sheet, hand towel, and washcloth. A bath towel is the standard size for drying yourself after a shower and typically measures 30" x 56". A bath sheet is a little bigger, usually 35" x 70", which allows you to fully cover yourself as if you were wrapped in a blanket. A hand towel is a smaller option that measures 18" x 28" and a washcloth is a square towel that measures 13" x 13". Washcloths are great to roll up next to the sink for quick access when washing your face or removing your makeup. We recommend using our Makeup Remover washcloth, made with 100% cotton, for it's smooth texture and ability to gently wipe the face clean without harming your skin.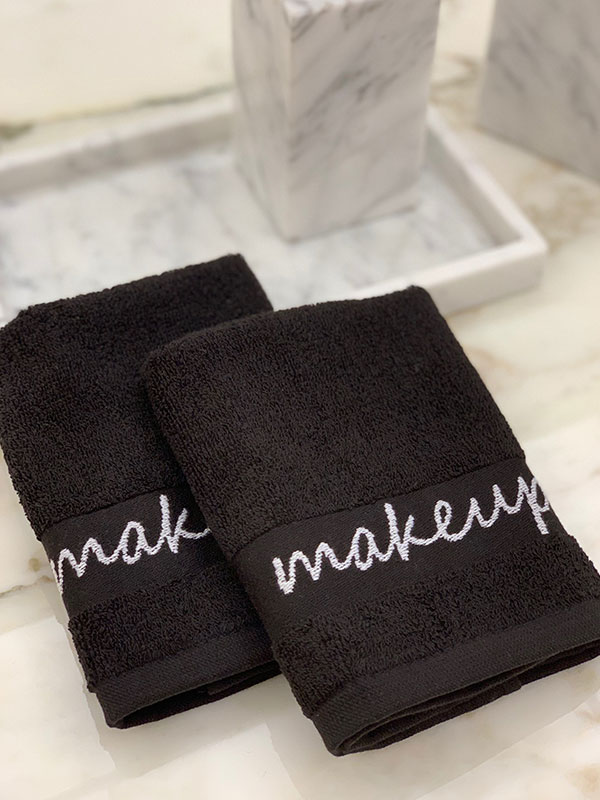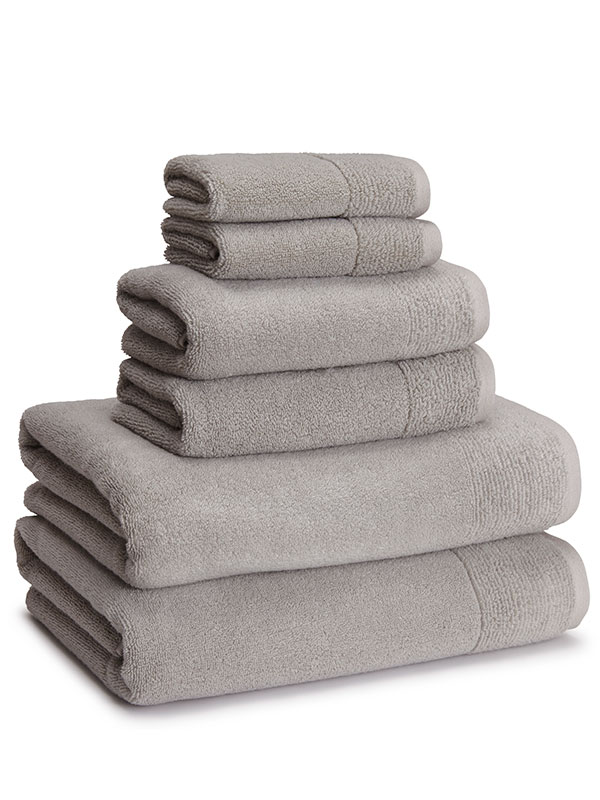 Which type of cotton should I buy?
The different materials and fibers that go into each towel have an impact on the overall feel. Our towels are made from the best cotton and cotton blends from around the globe. Many of our collections are sustainably produced in OKEO-TEX © certified mills, meaning that they are free of harmful chemicals.
Turkish Cotton: Turkish Cotton makes towels soft, heavy, and absorbent. Cotton from the Aegean region of Turkey is considered to be the best in the world. Our Hammam Towels are made from 100% Turkish Cotton.
Bamboo: Towels made from a bamboo cotton blend and super soft and very plush. Additionally, bamboo is environmentally-friendly because it grows faster than regular cotton, requires less space and water to grow. Our Kyoto-Bamboo Towels are one of our best sellers because they are so smooth and absorbent.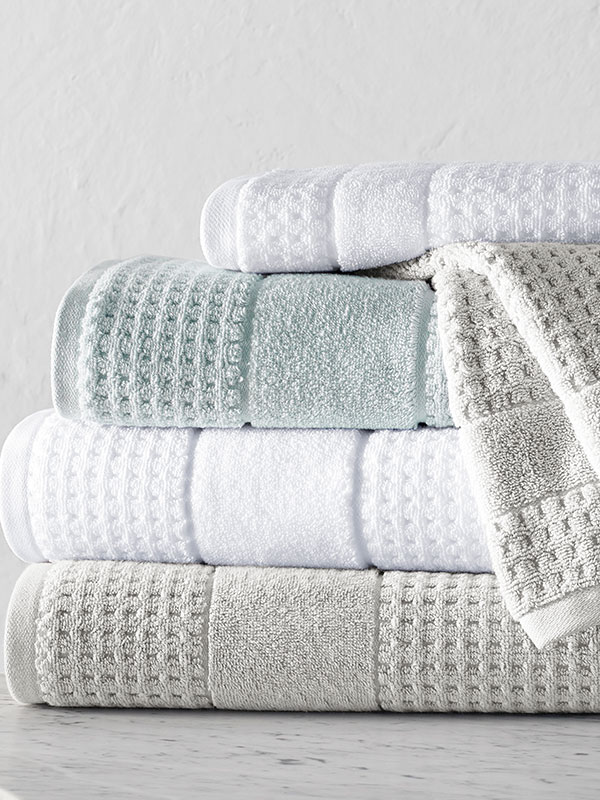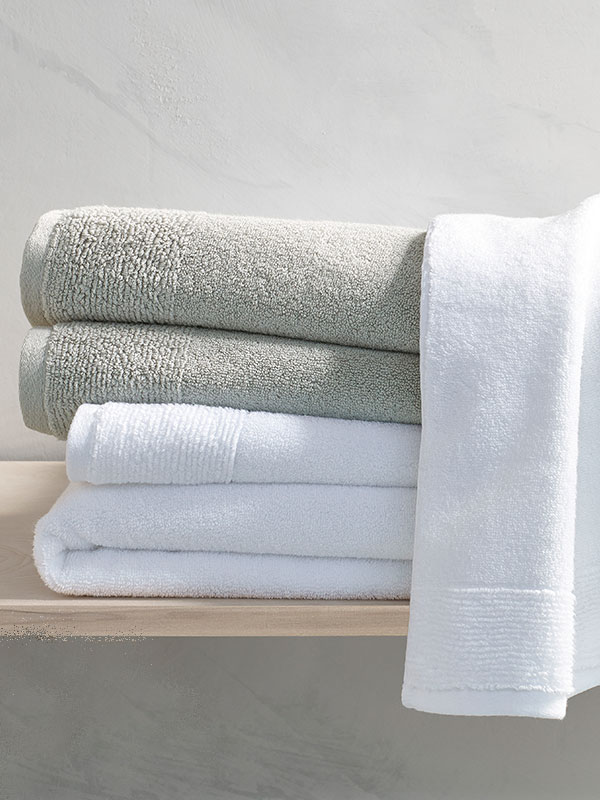 Pima Cotton: Pima Cotton is made from a longer fiber than regular cotton that makes it more durable and soft. Our Pergamon Towels are made from a blend of Aegean cotton and pima cotton.
Modal: Modal is a semi-synthetic fiber made from beech tree pulp that is durable, silky, and breathable. It is sustainable because beech trees multiply by rejuvenation, meaning they do not require artificial planting or irrigation. Our Stella Towels are made from a cotton and modal blend.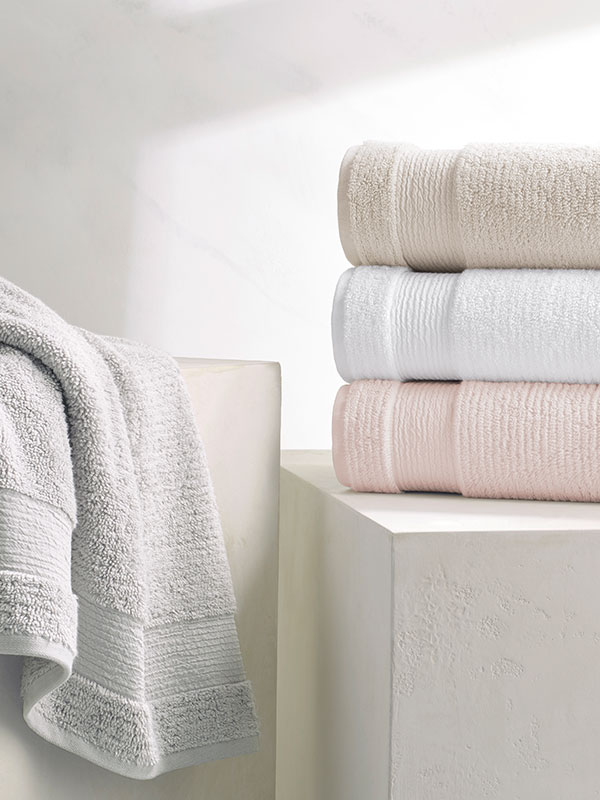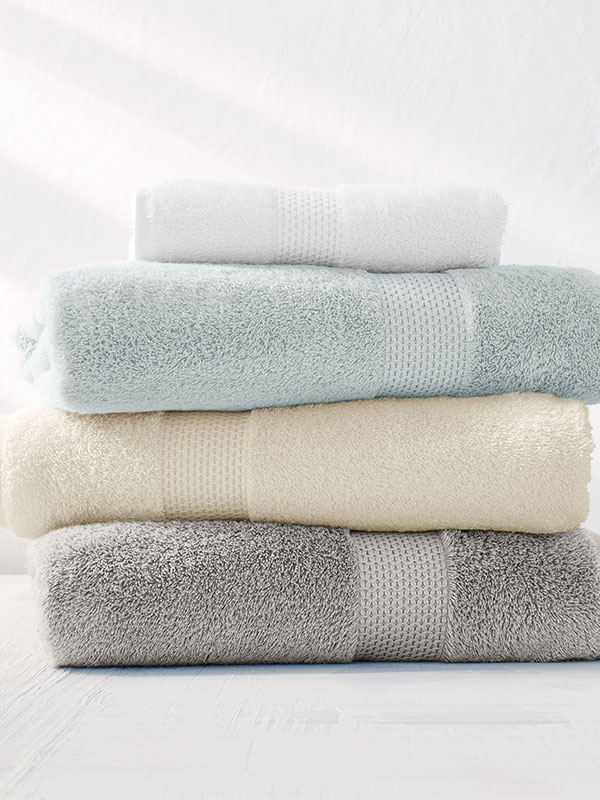 What is gram weight?
Gram weight, or GSM, measures the density of a towel in square meters. The higher the GSM, the heavier and more dense a towel will feel. Our heaviest towel is the Atelier.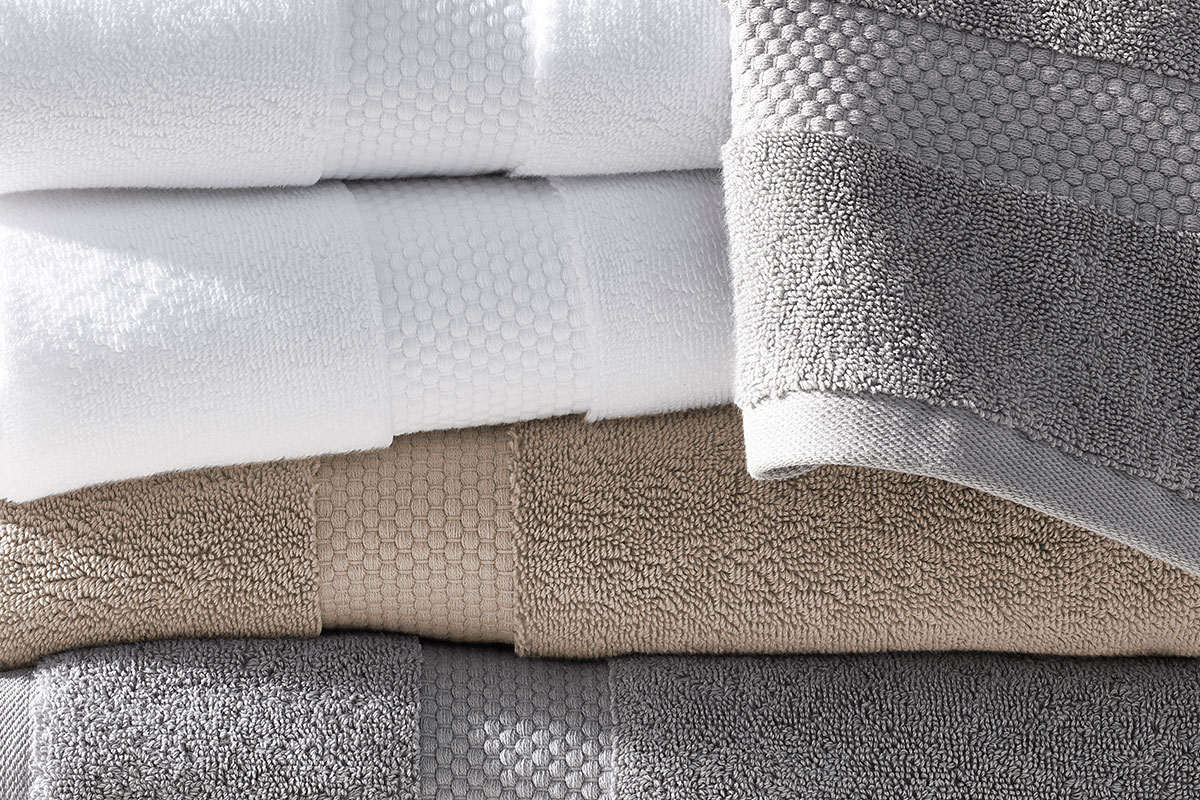 Other Things To Look For: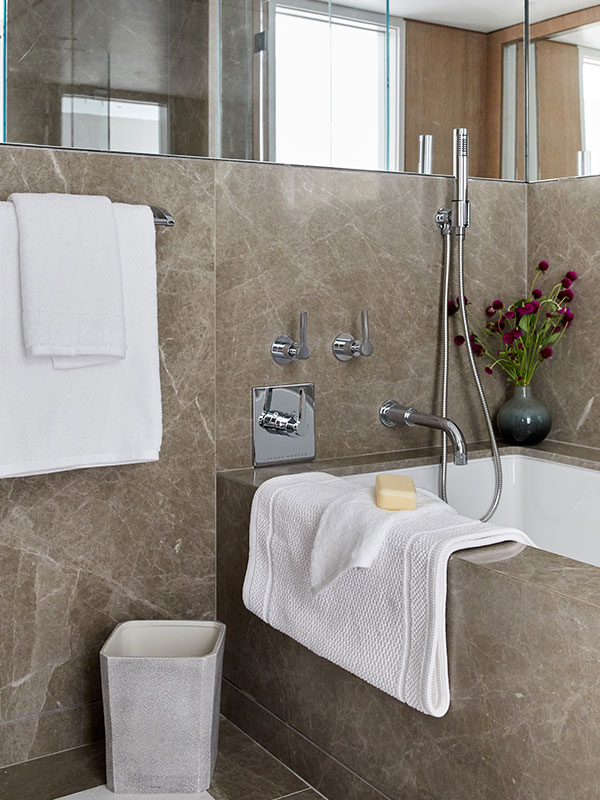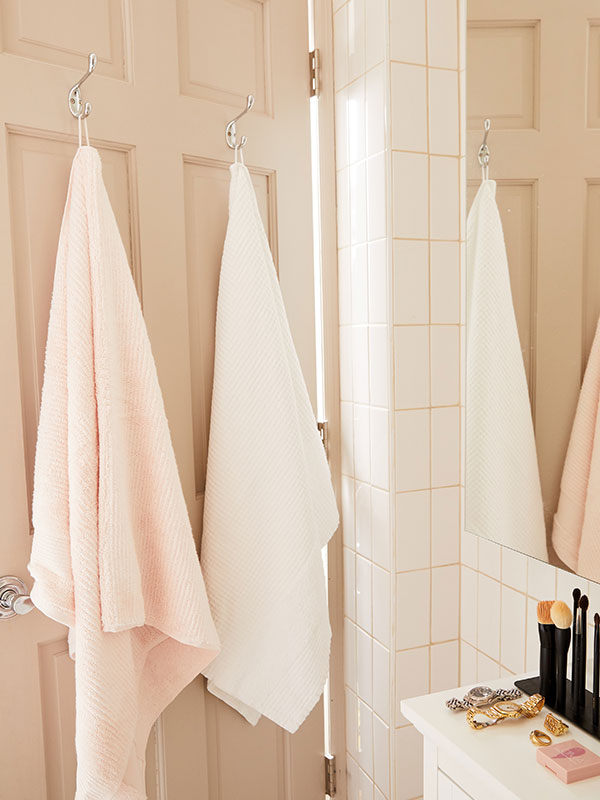 A majority of our bath towels and bath sheets feature a sewn in hanger loop for easy hanging and drying. It is also important to properly care for your towels to increase longevity. Click here to read some tips and tricks for caring for your towels from The Laundress co-founder, Gwen Whiting.