Hosting a dinner party can feel daunting. We asked our friends at Art-chives for the ultimate step-by-step guide to hosting a dinner party like a pro. Read on for their top five tips when hosting.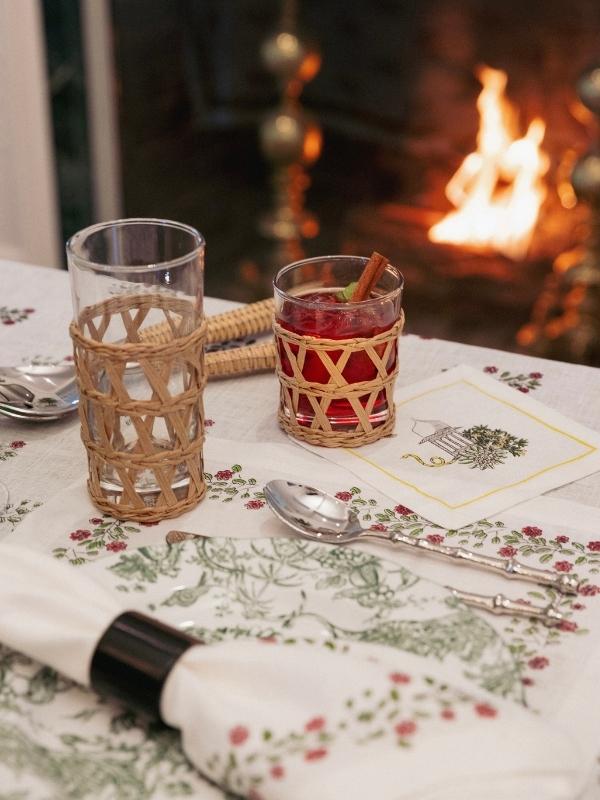 1. Send Out Invitations
Start with an invite, in a traditional font or maybe your own handwriting. Send it in the mail or electronically via HiNOTE. Who doesn't like some nostalgia. Pick the ultimate mix of people. Mix finance with the arts and lawyers with writers.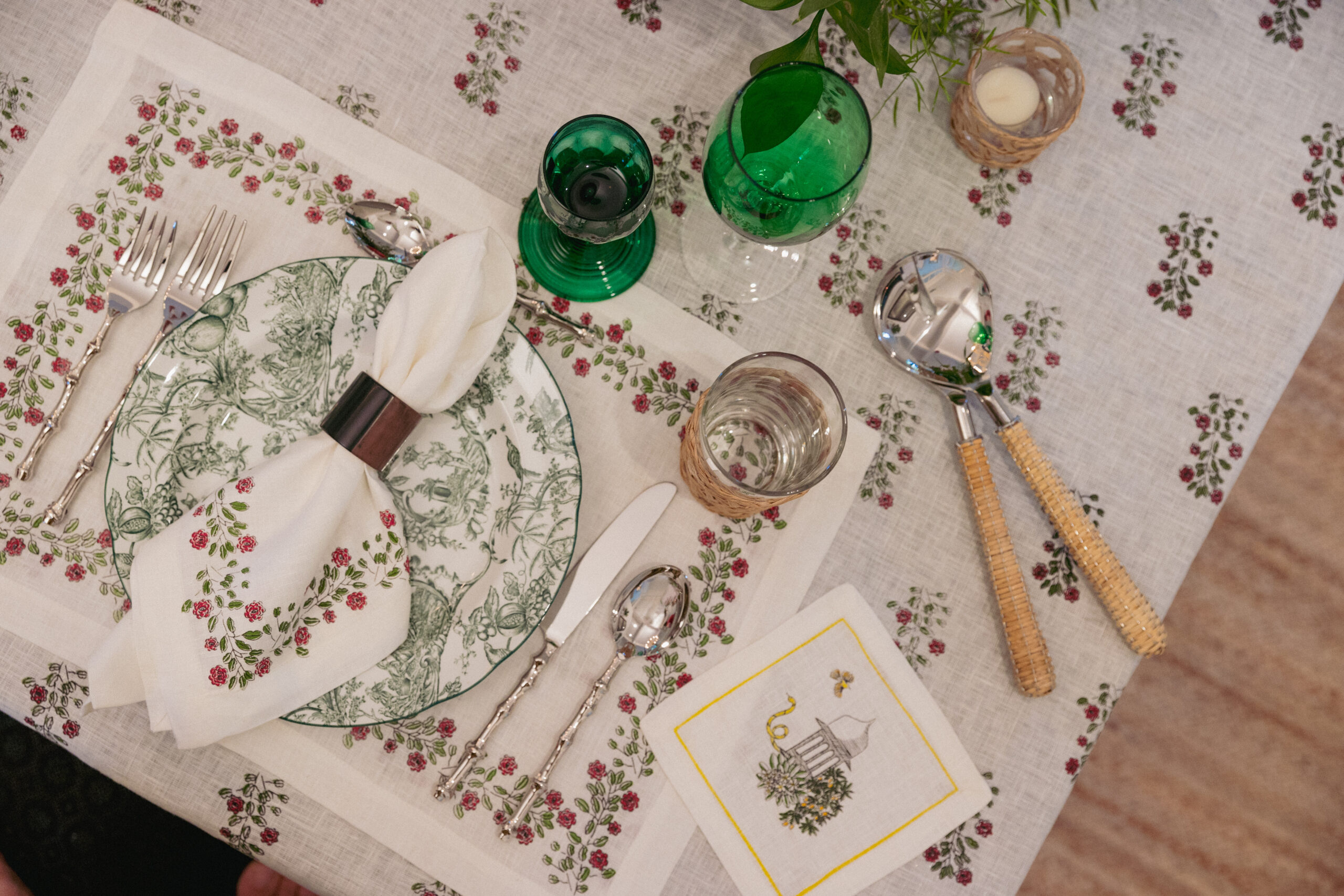 2. Create the Tablescape
Pick your favorite Art-chives hand printed table linen and arrange your table. Mix and match table mats and napkins to create an interesting juxtaposition. Or don't. Tablescapes are pure art. Bring out your favorite china, silverware and glasses. Use the expensive china! Throw some bric-à-brac on the table– shells, stones, silver objets d'art, photographs or even little verses of haiku written on paper. Pick local seasonal flowers or simply forage some leaves from the garden and arrange them in short vases.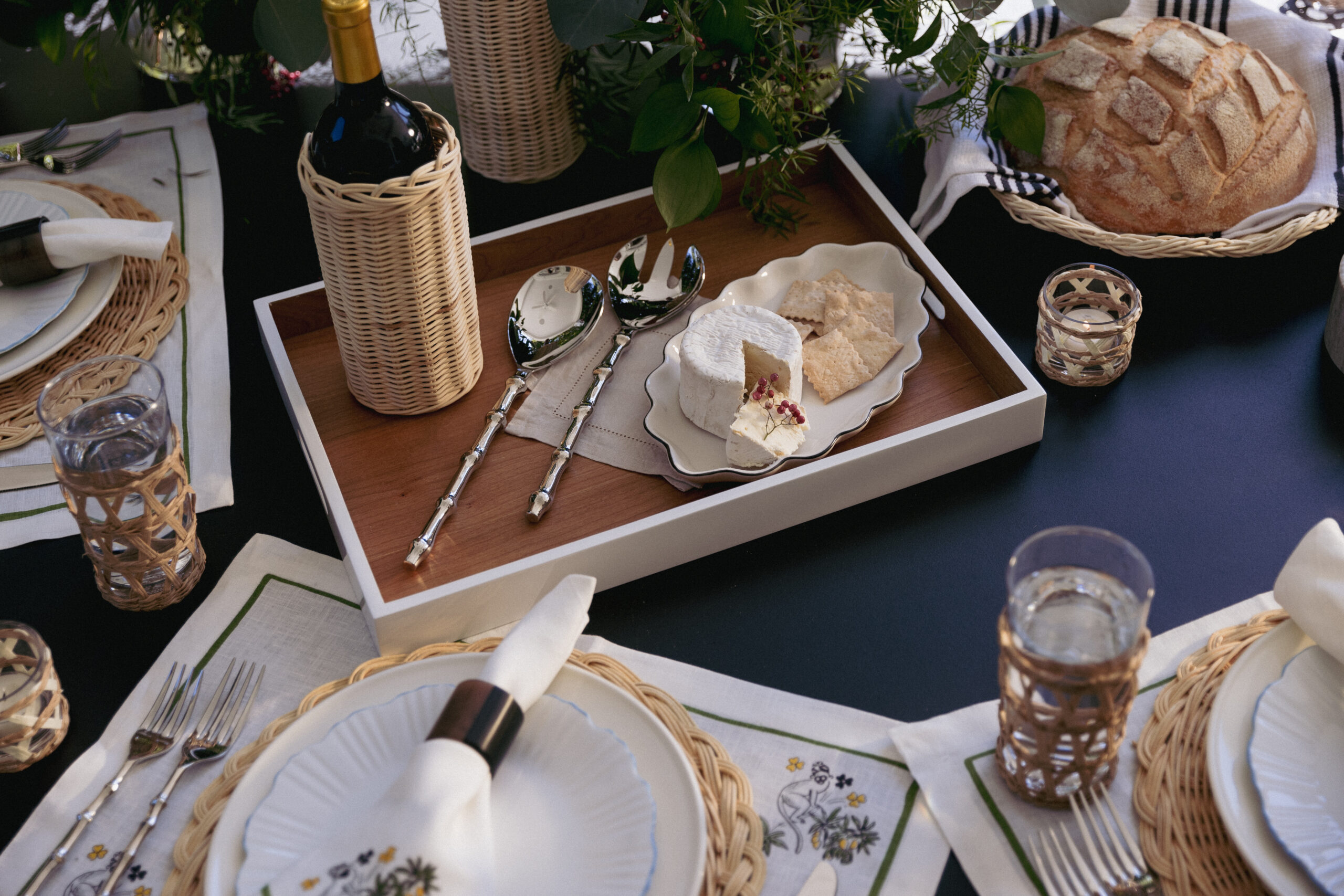 3. Plan the Menu
Try and be as organized as you can so you spend minimum time in the kitchen. You are, after all, the life of your party. For the menu, include your own gastronomic specialities that your friends or family look forward to. Or dig into traditional family recipes. And it's always nice to have seasonal specials. For drinks, begin with Champagne! It's the perfect pick-me-up! Want to indulge? Choose a Rosé or a Vintage.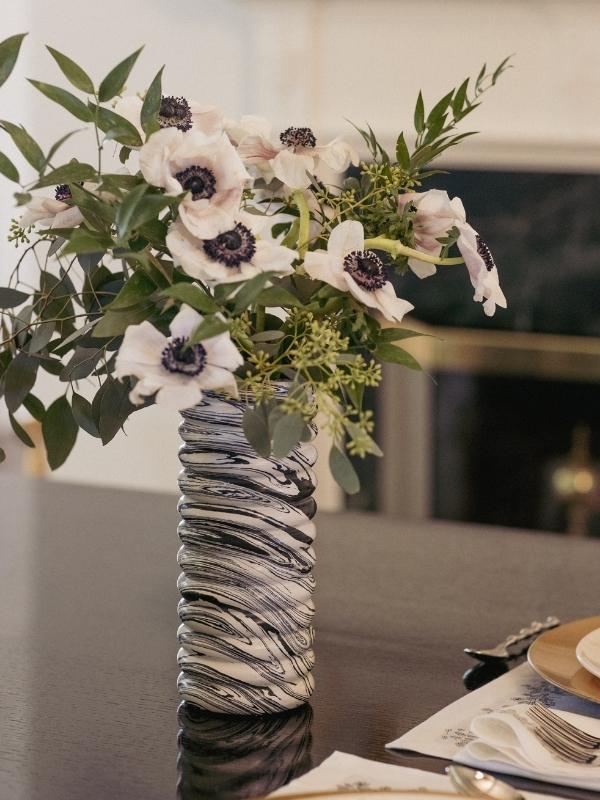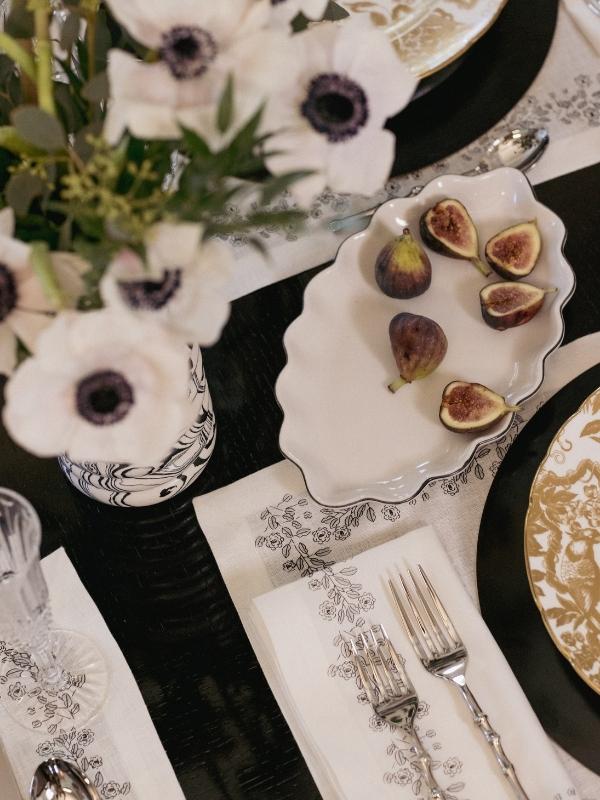 4. Set the Mood
Dim the lights and dot the home with candles. Everything always looks fabulous in candlelight. Get a crackling playlist whether Jazz or Disco. Our dinner parties always end up on a make-shift dance floor!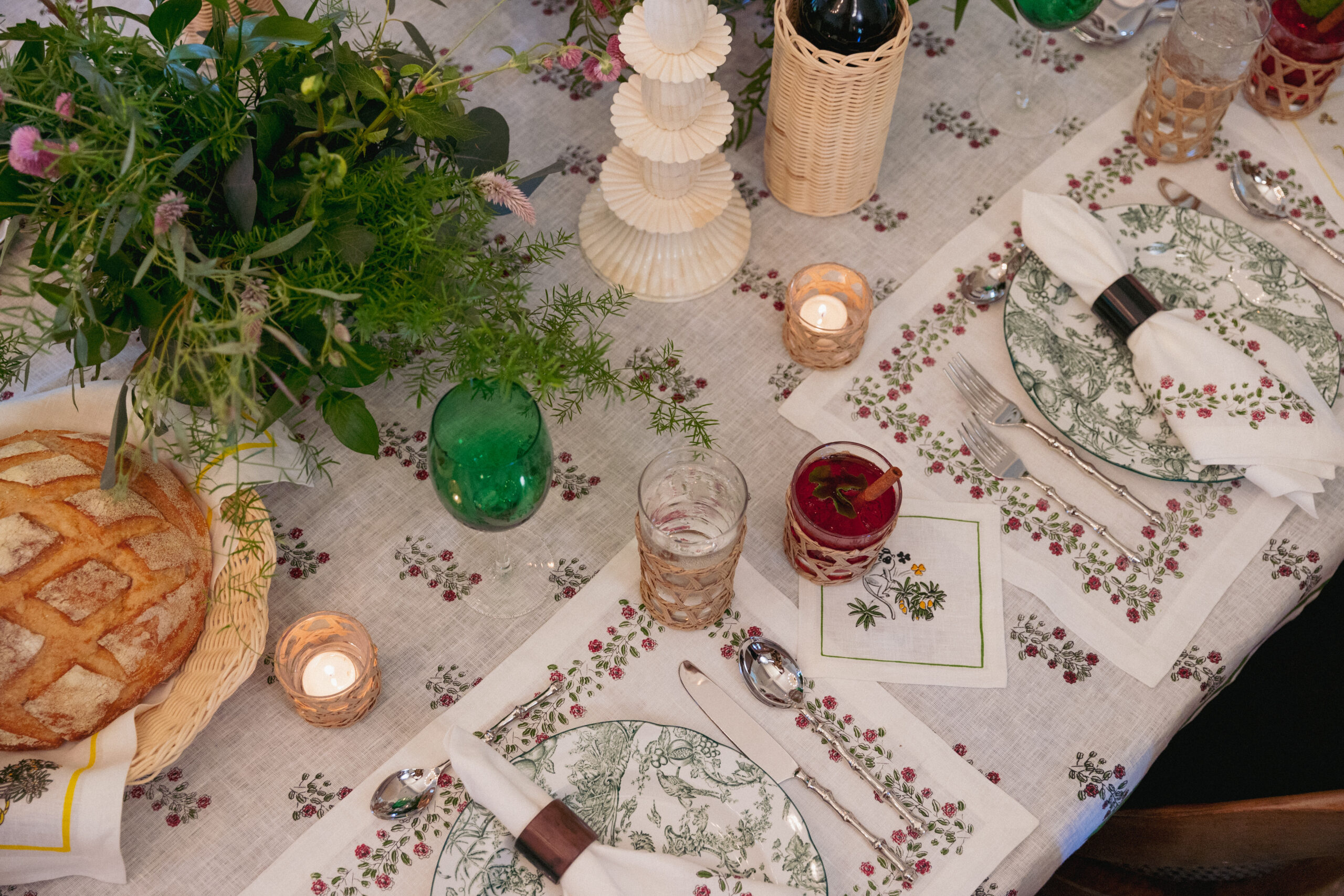 5. Eat, Drink and Be Merry
Indulge your guests, raise impromptu toasts. Create memories.
Click here for our ultimate Dinner Party Playlist.