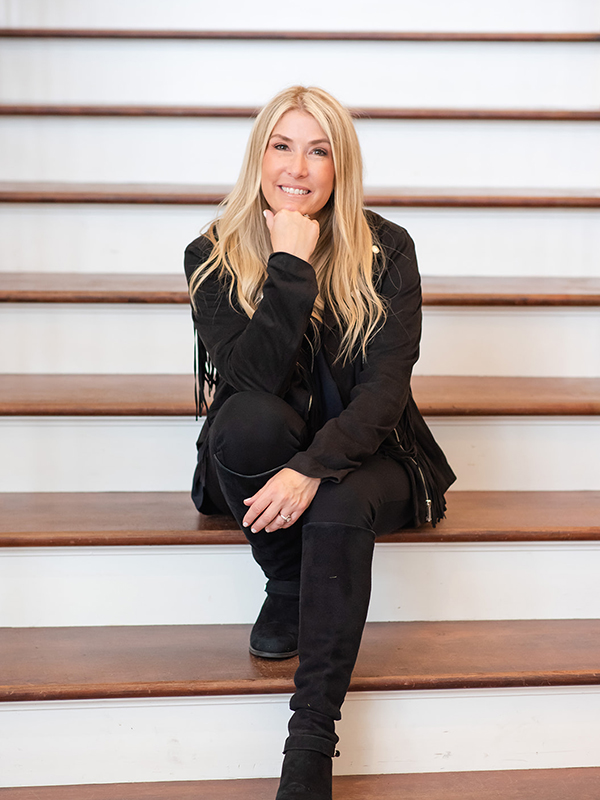 Location: Short Hills, NJ
Aesthetic: Luxe, Coastal, Comfort
Three Can't Live Without Products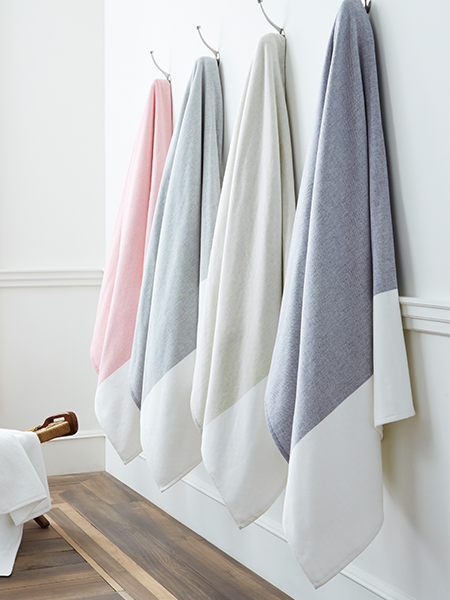 "The Pareo Turkish Fouta towel is a soft modern take on the traditional Turkish Fouta towel. The subtle color palette combined with the modern edge white color block feels fresh and unexpected. Fouta towels drape beautifully on hooks and are incredibly versatile. Currently a favorite in my own beach house and a must-have styling accessory for all of my client's bathrooms."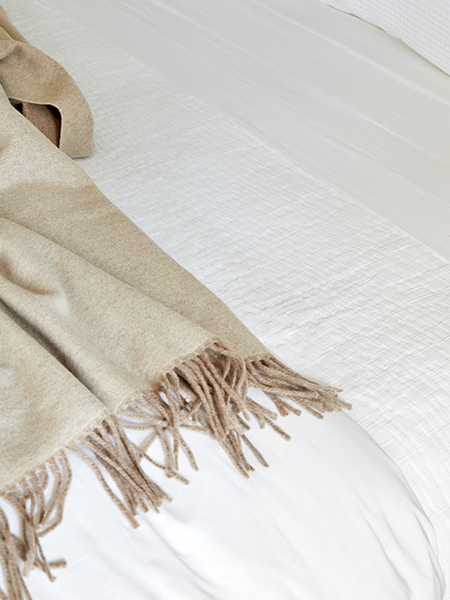 "Pure luxury, I love that these Alpaca throws are super soft and lighter in weight for the end of the bed or warmer climates. With just enough stylish eyelash fringe and bespoke monogramming options, this throw makes for a universally perfect home gift."

"Bringing the spa or hotel home is what all of our clients ask for. I was so excited to see this brilliant lounge chair cover on Kassatex. A poolside essential, I can't wait to share this product with my client base."

Kassatex: How did you start designing:
Karen B. Wolf: I started my career as a home trends forecaster for Spiegel Catalog. I have always loved what's new and next but with "the why" behind how we live our lives. This journey has enabled me to create relevant, current and livable spaces for my clients.
Kassatex: Three designers who inspire you?
KBW: I tend to follow Australian and Newport Beach Designers for their use of natural light, natural elements and soft comfort: Lynde Galloway, Pure Salt Interiors, and Kate Marker.
Kassatex: Favorite moment of the design process?
KBW: Our in-studio "flat lay" is my favorite part of the design process. It is when our client can view and collaborate on the design story in person and touch/feel all of the material options from the carpets to fabrics to color palette. We love seeing our clients eyes light up when they see their home coming to life.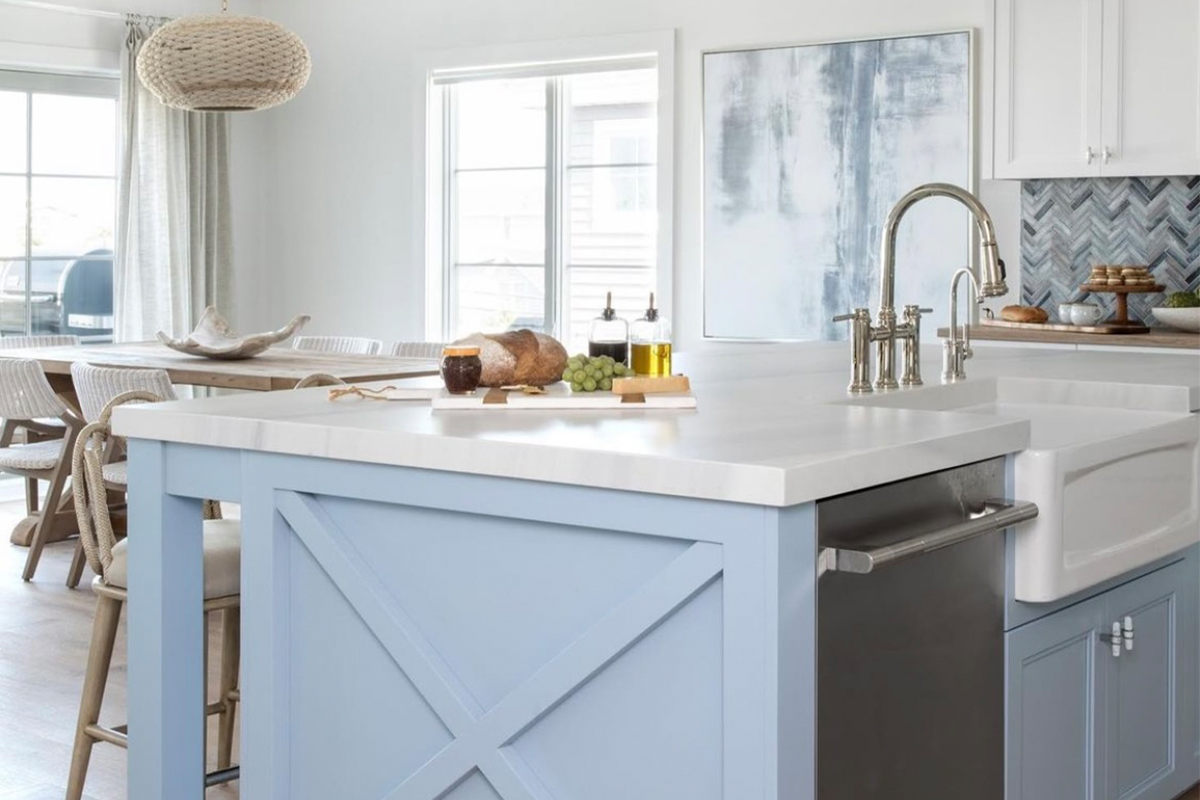 Kassatex: Favorite room to design?
KBW: This is a tough question! I think that my answer changes depending on the project. Whichever room has the ability to make the most impact for the space both visually and based on lifestyle needs.
Kassatex: Three classic paint colors you always use?
KBW: Benjamin Moore Chantilly Lace White, the cleanest and brightest white with a slight yellow undertone. Benjamin Moore Hale Navy, a pure blue that is not too bright, not too gray and not too deep. Sherwin-Williams Ghosted, a barely there white/gray that has a beautiful warm and cool undertone depending on how the light hits it.



Kassatex: A bathroom must always include:
KBW: Hooks for Fouta Towels and baskets for guest towels.
Kassatex: What is currently on your bedside table?
EG: A kindle, Nest grapefruit candle, and a hamsa hand for loose jewelry.
Kassatex: First thing you do in the morning?
EG: What you are not supposed to do: read my emails and texts.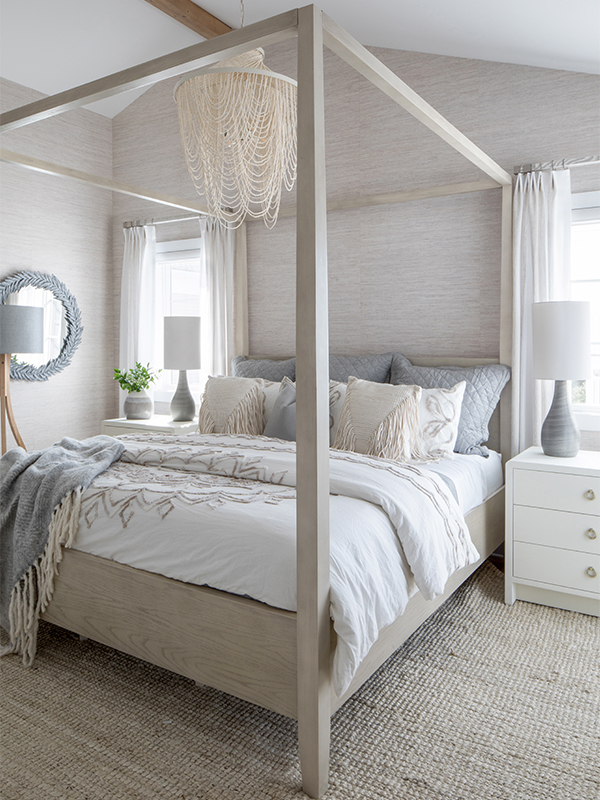 Kassatex: How important is it to fully design a room, accent pieces to major elements, or do you allow a room to grow with evolving tastes and items?
KBW: One of the first questions we ask new clients is if they are looking for a photo ready space. We are known for our warm layers and approachable finishing touches. Most of our clients come to us for styling details.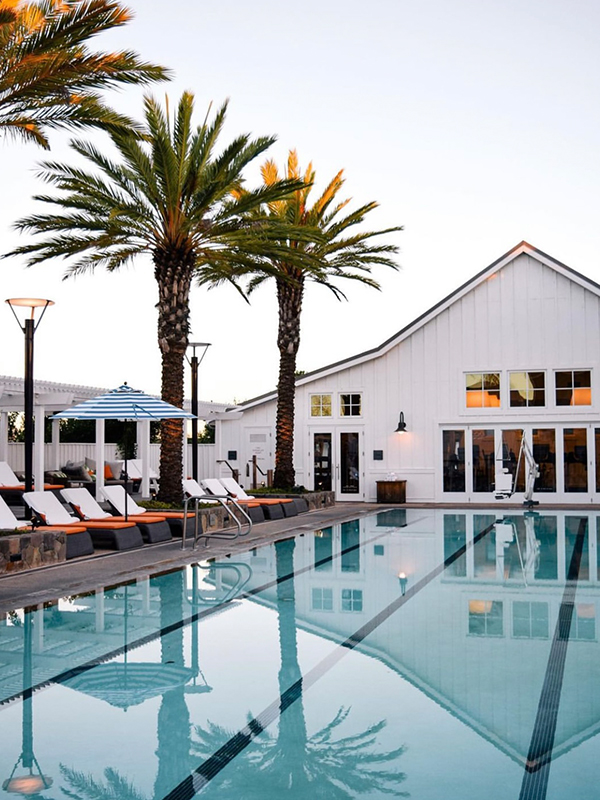 Kassatex: Three decor trends you wish would disappear?
KBW: Pool tables in main living rooms, '80s Revival, and tented rooms.
Kassatex: Favorite cost-effective brands you love to use when mixing high/low?
KBW: Home Goods, Zara Home, Dovetail.
Kassatex: Most exciting moment of your career thus far?
KBW: There is not one overriding highlight. Just many cumulative moments that have contributed to 15 grateful years in the design business.
Kassatex: Finish this sentence: When in doubt in design add…
KBW: A little sparkle, a pop of color, and some love.