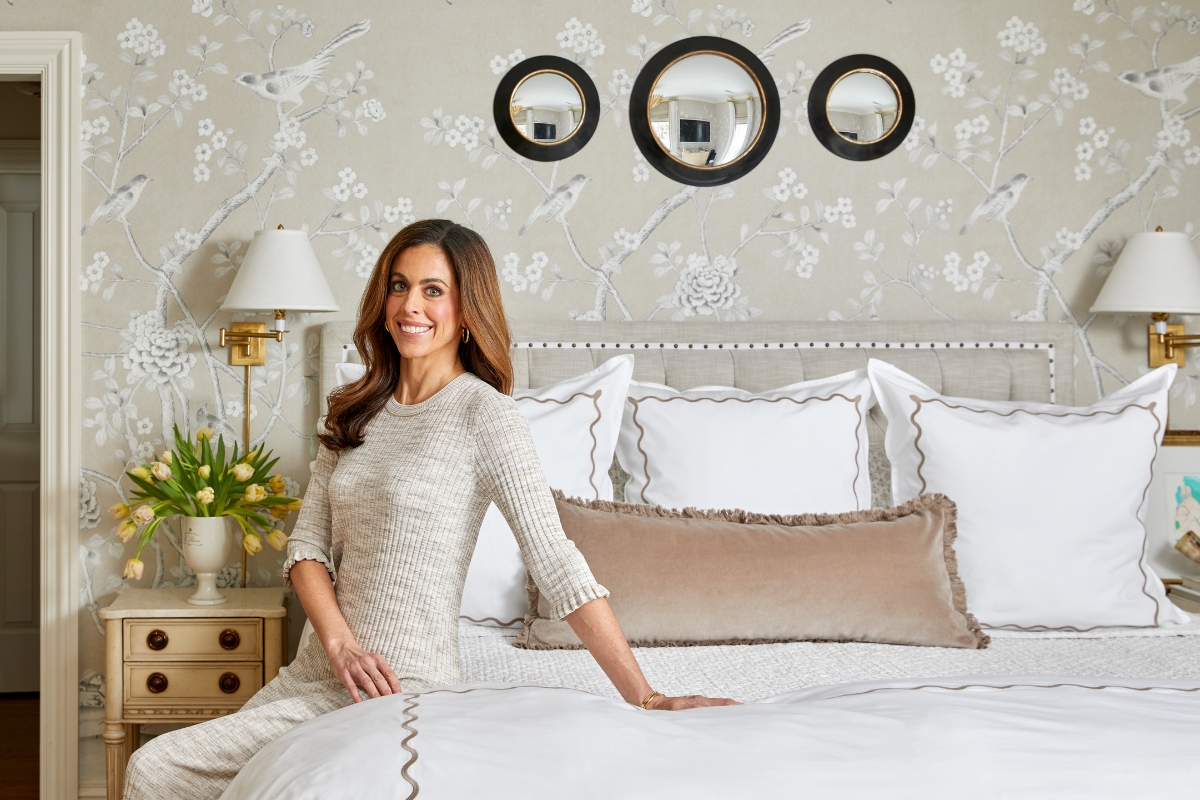 Get ready for the ultimate summer bedding. We've teamed up with our friend, the talented Erin Gates, to create a capsule bedding collection that will work in every bedroom this summer.
With subtle trending neutrals that can be mixed, matched, and styled in any bedroom, the collection is designed to complement. Available in two colorways, taupe and slate, each percale sheet set, printed hand-stitched channel quilt with coordinating shams, sublimely soft baby Alpaca and merino wool woven throw blanket, and throw pillows will achieve the ultimate bed that is airy and classic in design and layered in comfort.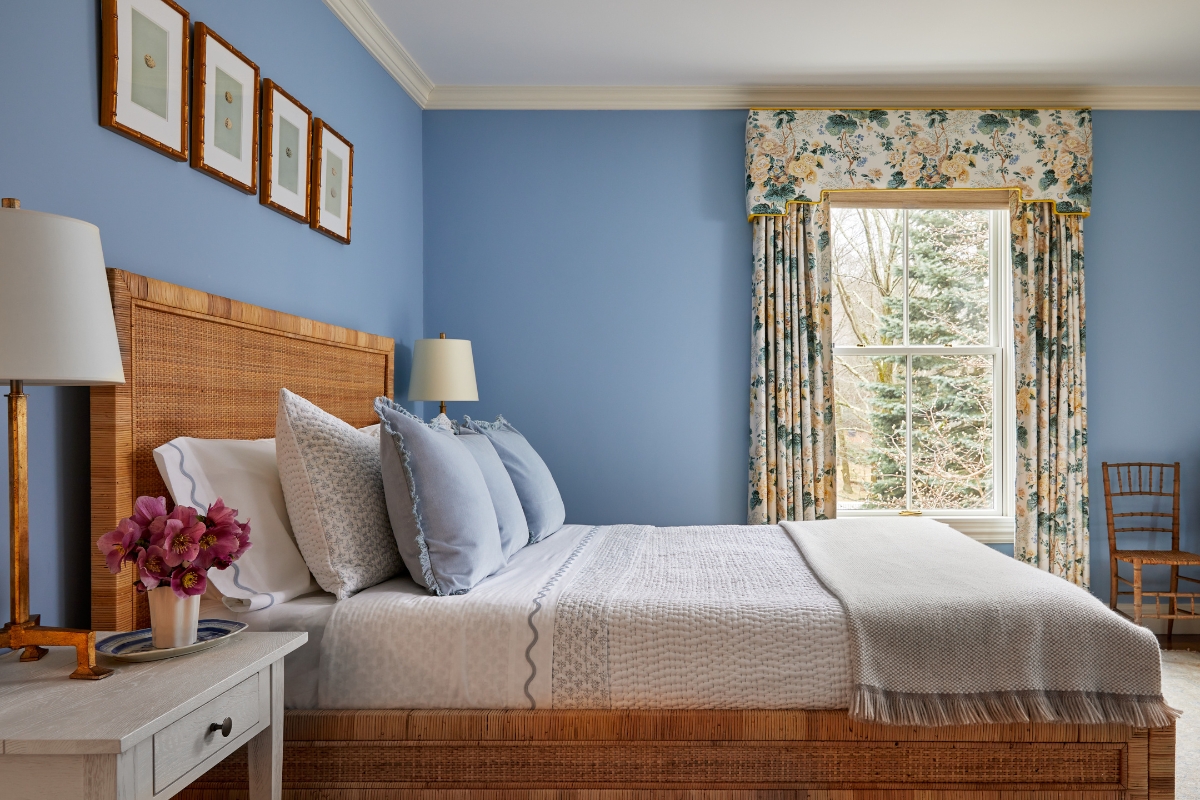 "I am so excited to be collaborating with Kassatex on this bedding collection," said Gates. "We've worked together to create a line that combines my signature style with Kassatex's commitment to quality and comfort. The result is a collection of bedding that is both stylish and practical, perfect for anyone looking to elevate their sleep experience."
Ahead of the launch, we spent time with Erin at her beautiful home in Wellesley. Watch the video below for our rapid fire Q&A with Erin Gates.
Kassatex: One word to describe this collection:
Erin Gates: Classic.
Kassatex: If you weren't working as an interior designer, what would you be doing?
EG: Painter.
Kassatex: Favorite city to visit?
EG: Paris.
Kassatex: Favorite hotel?
EG: The Mark Hotel in New York.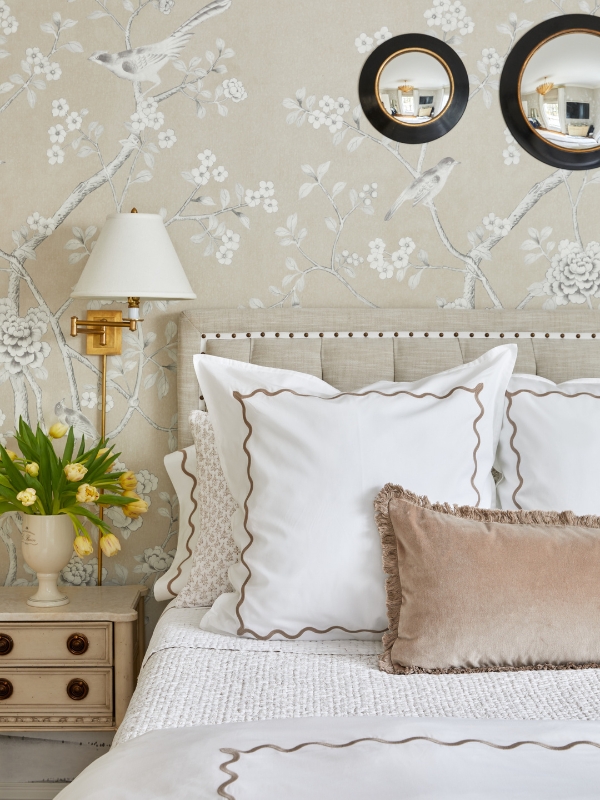 Kassatex: Wallpaper in the bedroom: yay or nay?
EG: Yay.
Kassatex: Go-to coffee order?
EG: A coconut milk latte with one pump of something sweet.
Kassatex: Cocktail of choice?
EG: Red wine or a really good Cosmopolitan.
Kassatex: Something that every bedroom needs?
EG: Amazing bedding.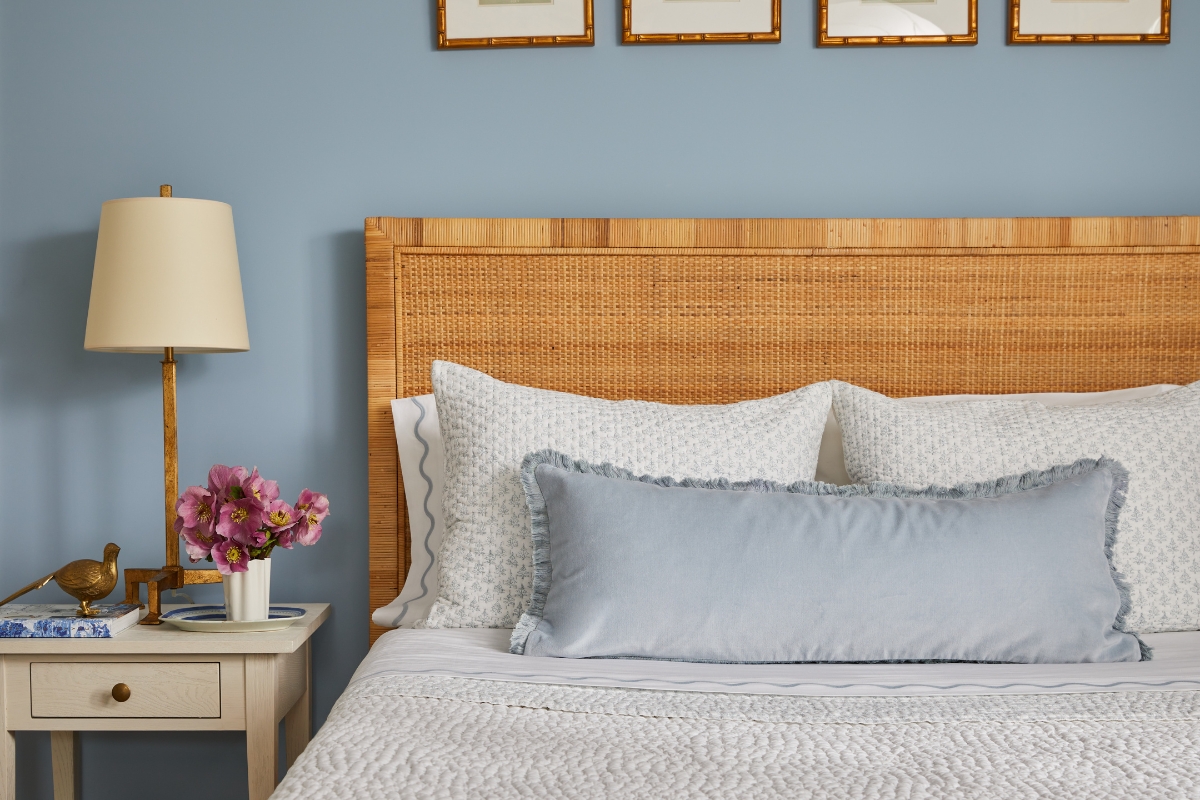 Kassatex: Tips for elevating a room on a budget?
EG: Really great art and really big rugs.
Kassatex: An essential finishing touch for a living room?
EG: Throw pillows.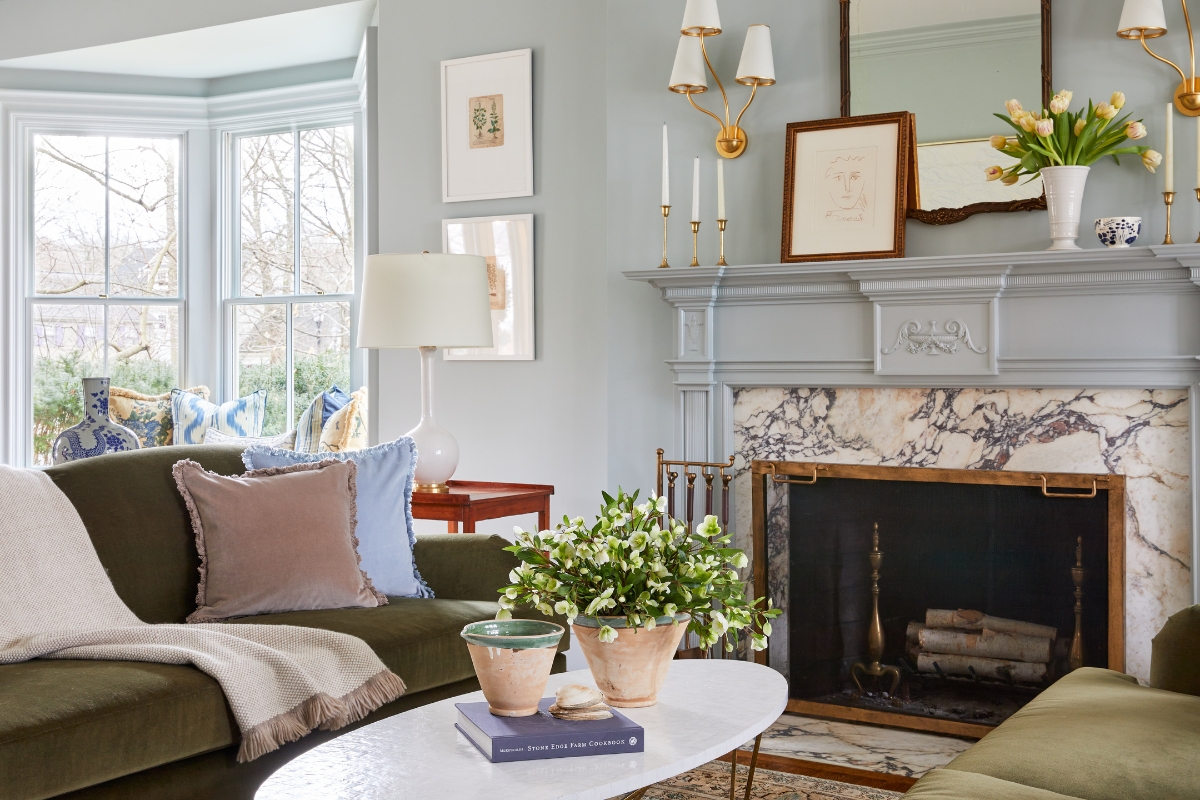 Kassatex: What inspired you for the collection?
EG: Creating bedding that is luxurious and classic but with a little bit of a twist.
Kassatex: As an OG blogger, what is one piece of advice you would give to influencers starting out?
EG: These days, I think consistency and making sure that you're posting on somewhat of a schedule so that people know when they can expect to see something from you.
Kassatex: What's one interior design trend you wish would go away?
EG: Macrame, terrazzo, rose gold.
Kassatex: What's an interior design trend you're excited to see more of?
EG: Return to traditional design.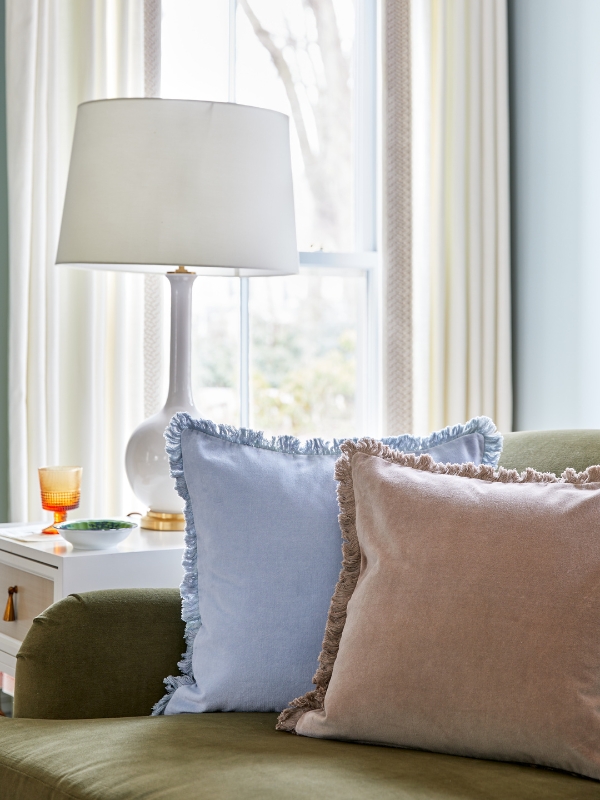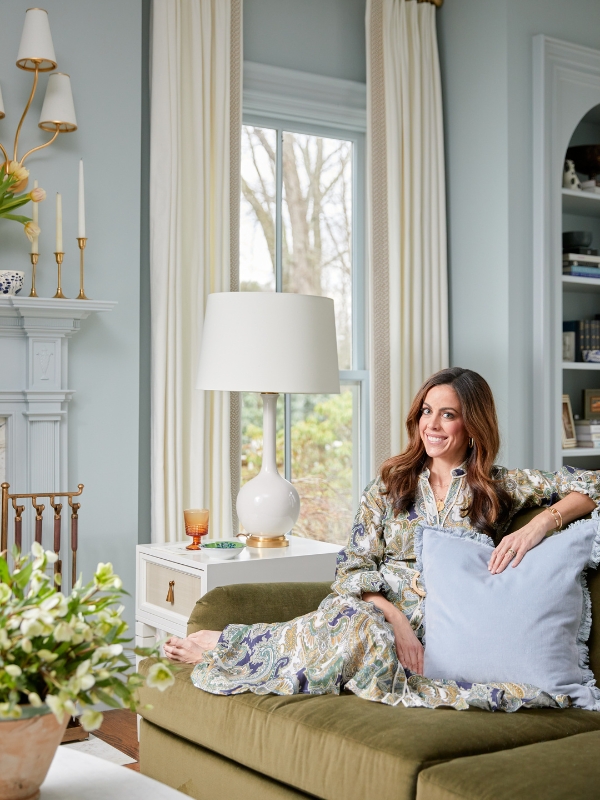 Kassatex: First thing you do when you wake up?
EG: Coffee.
Kassatex: Last thing you do before going to bed?
EG: Read.
Kassatex: What's on your nightstand?
EG: My kindle, which is currently a self help book, and my new humidifier.
Kassatex: Last thing you read?
EG: Lessons in Chemistry.
Kassatex: Last thing you watched?
EG: Reruns of The Mindy Project.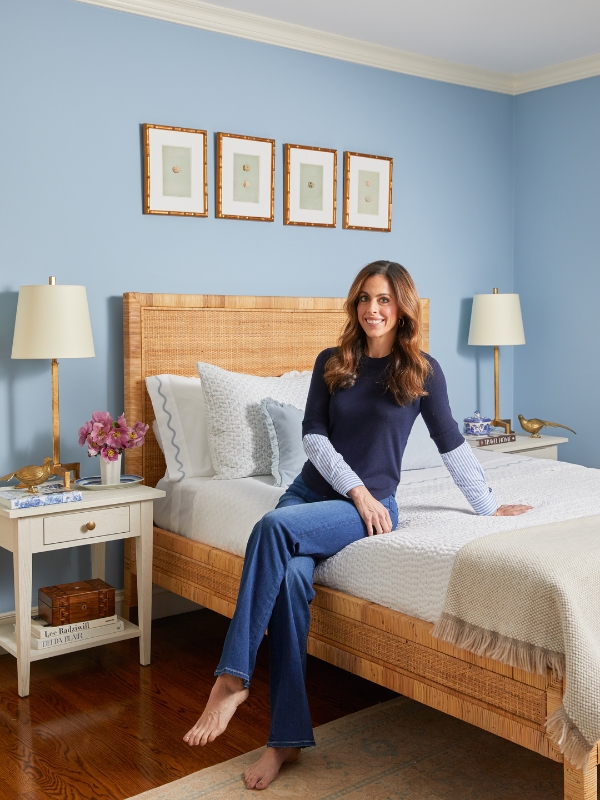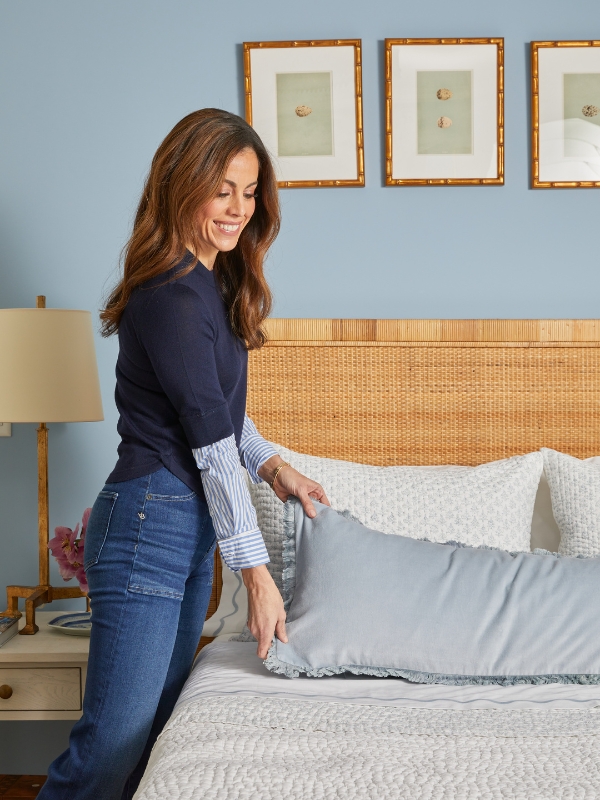 Kassatex: Who is a must follow on Instagram for design inspo?
EG: Heidi Callier is amazing and Ashley Whittaker– love.
Kassatex: Three words to describe your style?
EG: Classic, timeless and (mostly) neutral.
Kassatex: Go to Spotify playlist?
EG: Apple Music.
Kassatex: Current favorite podcast?
EG: Armchair Expert or Smartless.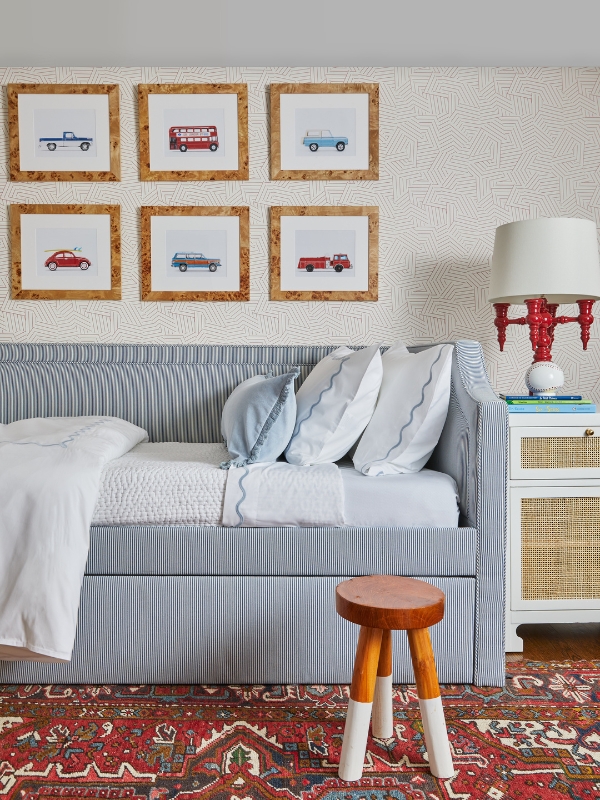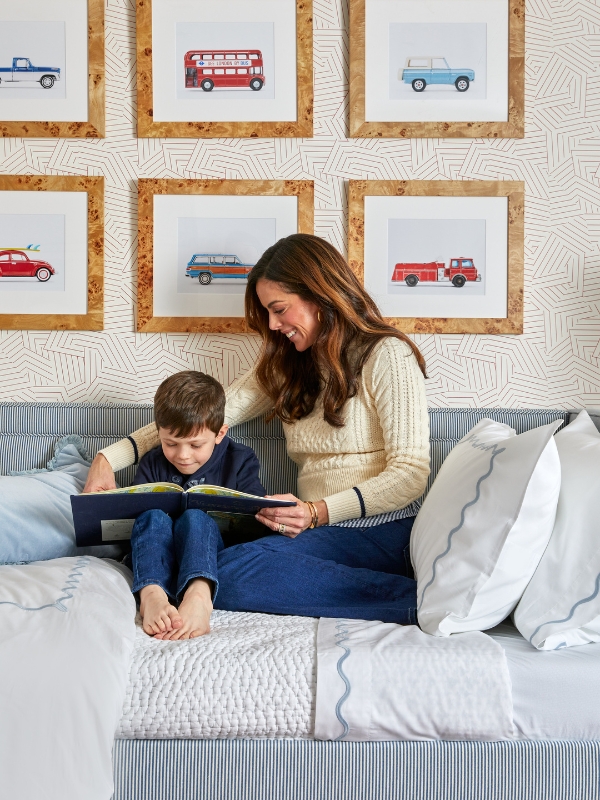 Kassatex: Good thing to always have on hand in case of last-minute guests?
EG: A variety of drinks, cute cocktail napkins and cheese.
Kassatex: Go-to cocktail?
EG: Cosmopolitan.
Kassatex: Any summer plans?
EG: Renovating my house and learning to play golf.
Kassatex: Neutrals or color?
EG: Neutrals.
Kassatex: Why did you choose taupe and slate for the collection?
EG: I chose taupe and slate because taupe is the perfect mix of warm and cool neutral and goes with everything. And slate because 90% of the bedrooms I do are pale blue or neutral and you can interchange those two colors together very easily.