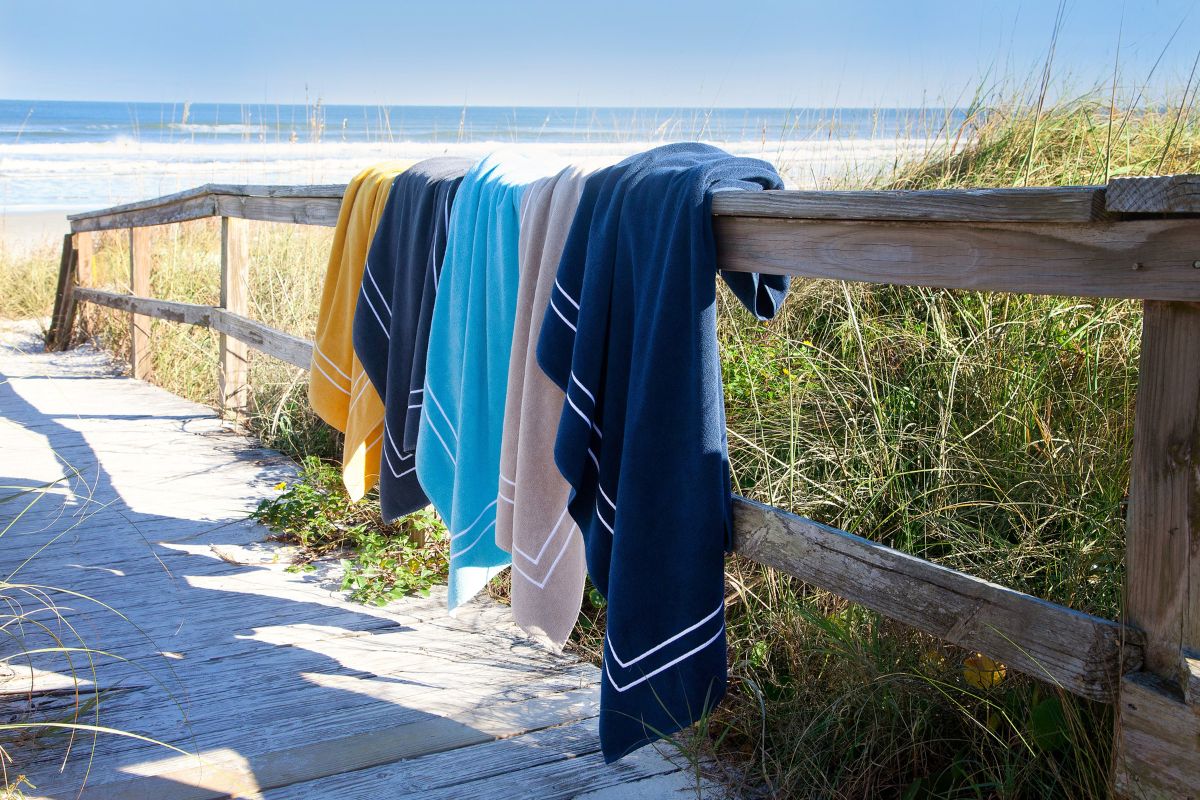 With warmer days on the horizon, let this be your gentle reminder to lock in your summer plans sooner rather than later. And whether you plan to pile into a share house with friends or stay at the old family compound, you'll need to stock up on beach towels.
Much like your summer plans, your beach towel says a lot about you. We're here to help you pick out your beach towel based on your summer vibe: answer the questions below to determine which beach towel aligns with your summer plans.
Once you decide on your towel, complete your beach set with our Business & Pleasure beach chairs, umbrellas and beach table.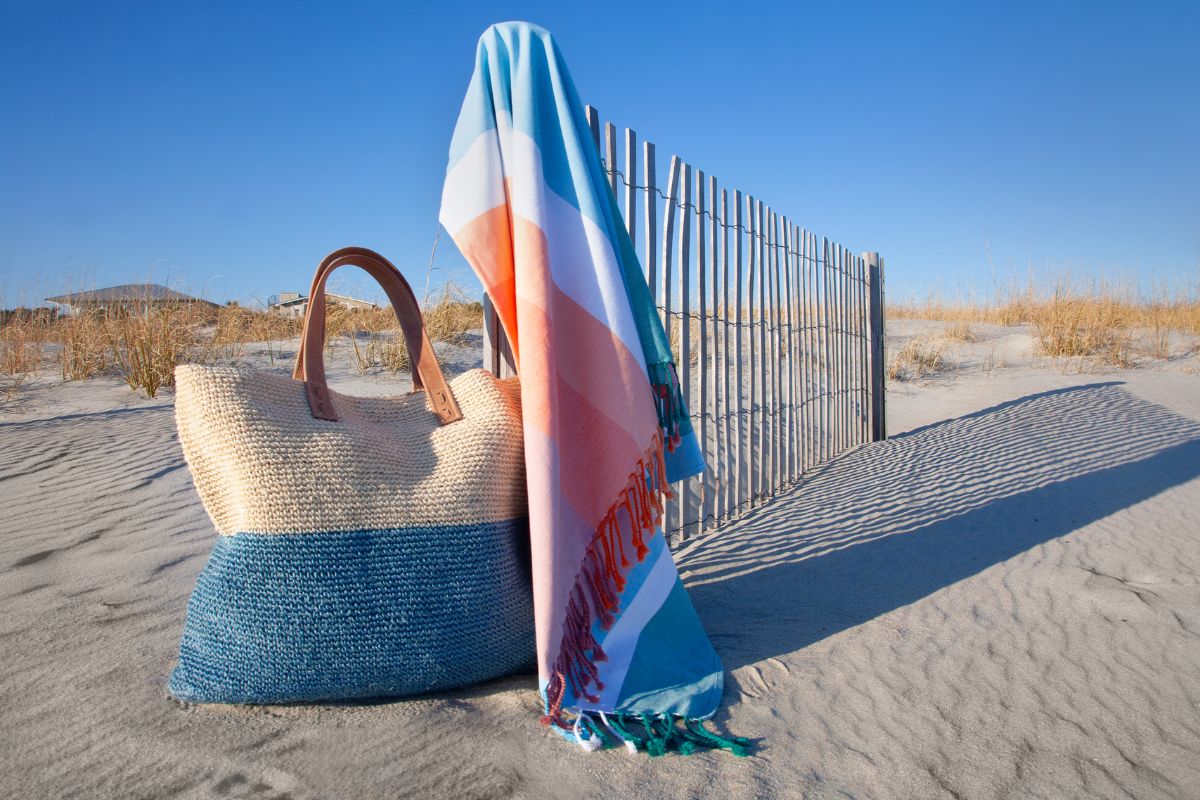 1. Summer workout of choice?
A. Morning beach flow, preferably at sunrise.
B. Barry's. Double floor.
C. Pickleball at the club.
2. You have guests coming over for dinner. Where do you run out to get groceries?
A. Produce from the local farm stand.
B. Why would I cook when I have Resy?
C. I already went to Citarella days ago.
3. Where can we find you in the winter?
A. On a digital detox retreat at The Ranch Malibu.
B. Going on Hinge dates in the West Village.
C. Upper East Side (but thinking of moving to Greenwich).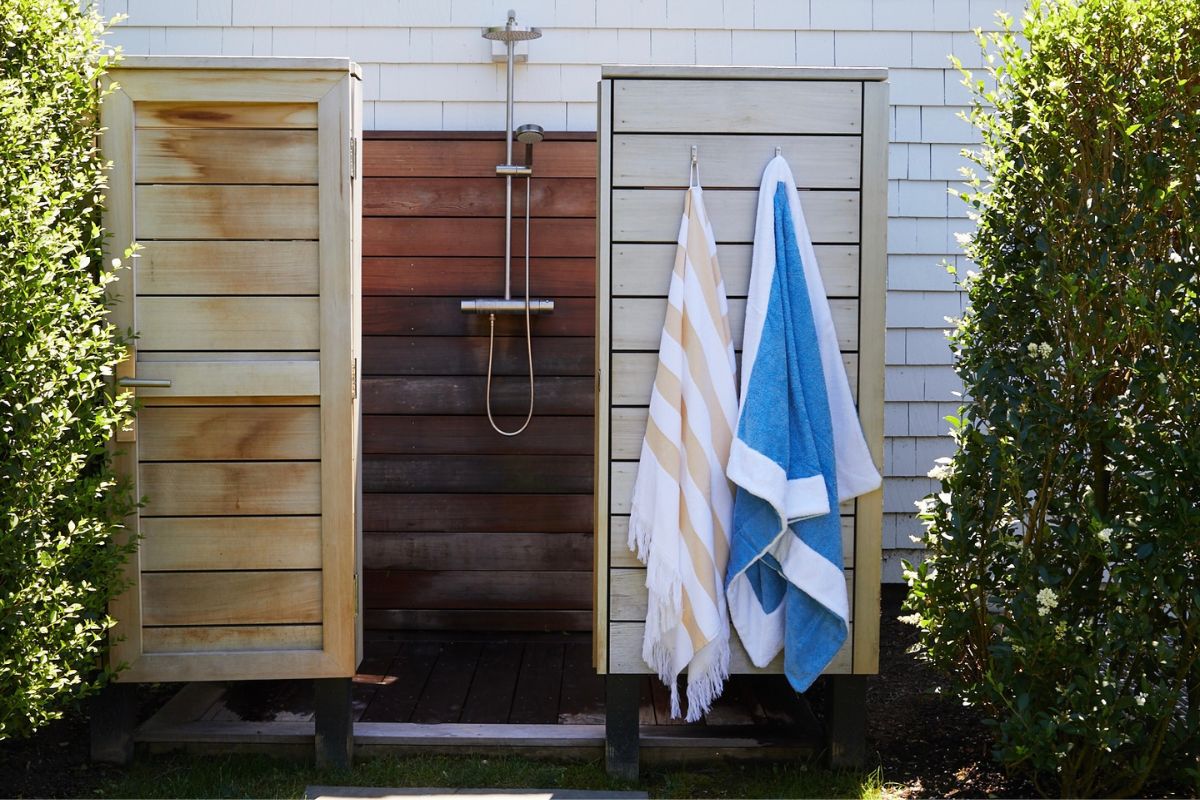 4. Your simple summer jewelry essentials?
A. The string bracelets sold by the neighborhood kids.
B. Permanent jewelry– if it's not welded on me, I'll forget to pack it.
C. My wedding stack and tennis bracelet.
5. Your go-to summer tunes?
A. Anything acoustic.
B. Rufus du Sol by day, Big Booty Mix by night.
C. Yacht Rock.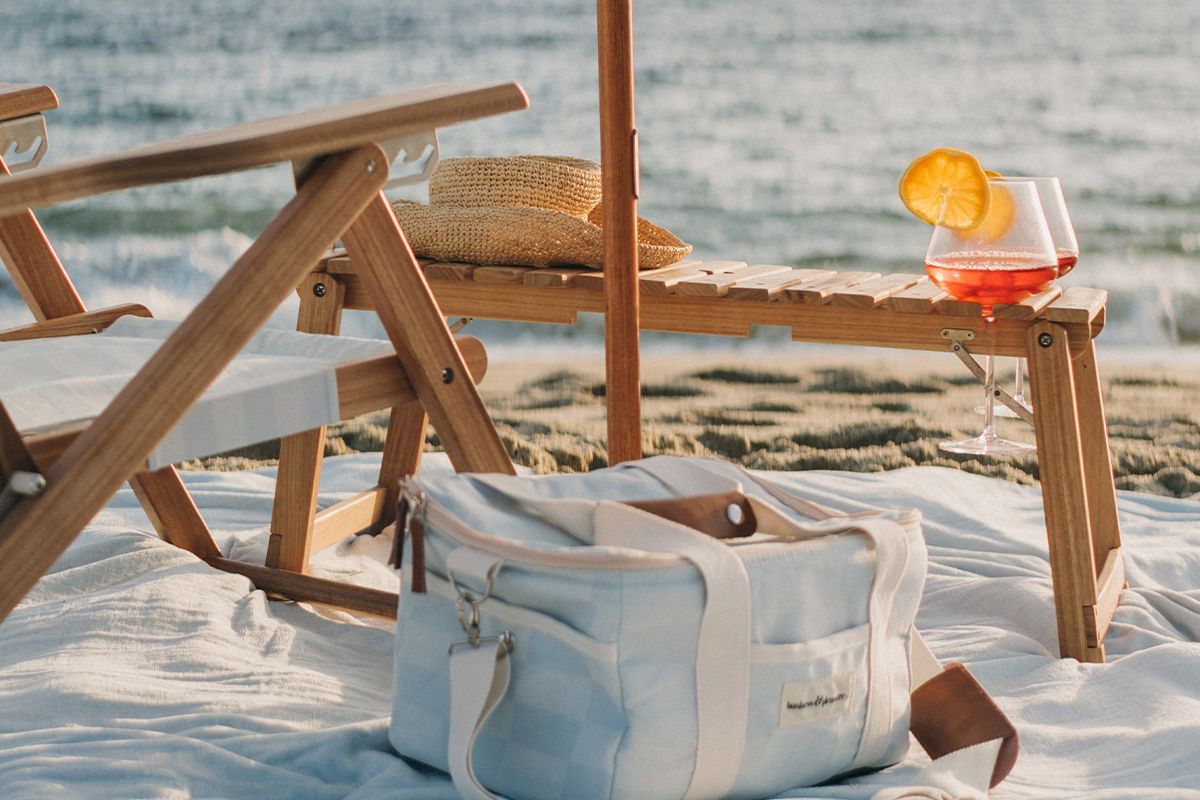 6. The biggest event of the summer?
A. The MDW beach bonfire to kick off summer– locals only.
B. Diplo at Surf Lodge Sunday Funday.
C. The mixed doubles tournament.
7. Go-to summer cocktail?
A. Juneshine or any other hard kombucha.
B. Espresso martini– with tequila.
C. A crisp Sancerre (with a club pour).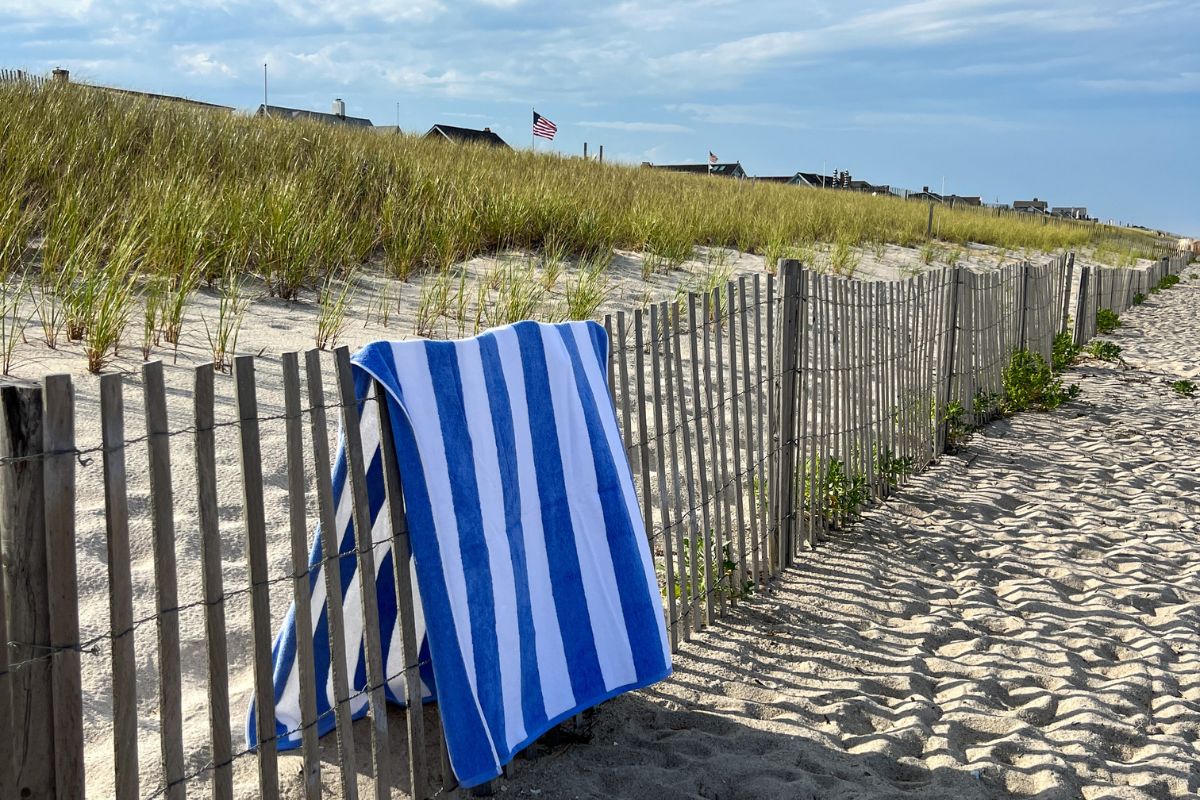 Answer Key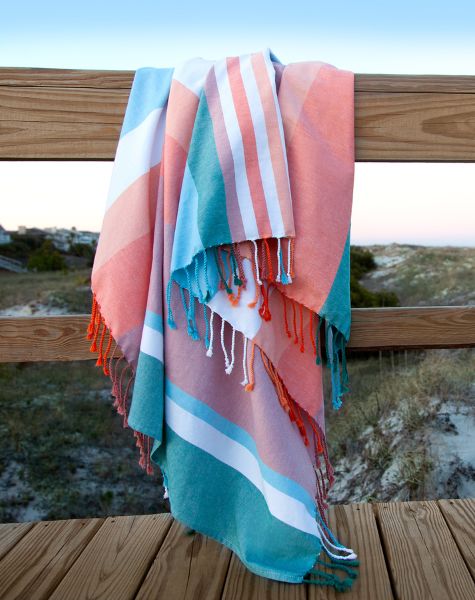 Mostly As — Chill Girl Summer
Your Match: Bondi Beach Blanket
You're chill. Like actually chill. You'll go in the ocean even if today wasn't supposed to be a hair wash day. If it were up to you, you'd be barefoot all summer. You're always prepared for a beach day at a moment's notice with the versatile Bondi Beach Blanket, which especially comes in handy when catching a beach sunrise or sunset.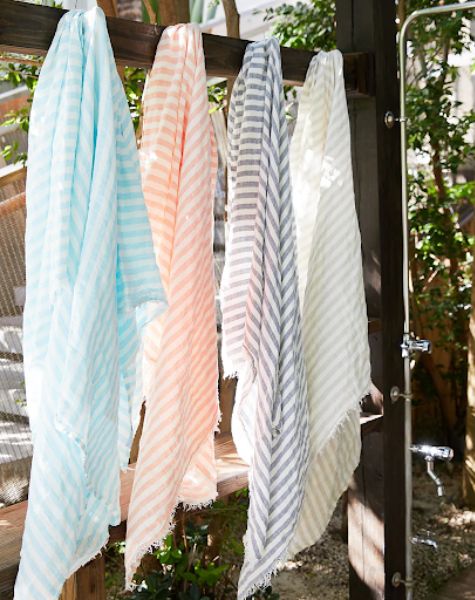 Mostly Bs — Summer House Cast Member
Your Match: Holbox Linen Beach Blanket
For you, summer is work hard, play hard: you grind all week and then count down the minutes until you can leave the office and head out East to your share house with your twenty closest friends. On a Saturday night in Montauk, you drink Casamigos all night yet still manage to wake up for 8:00 AM Barry's the next day. You like the idea of surfing but you just don't have time for it with your busy calendar. Your Holbox Linen Beach Blanket says "I'm spontaneous but I also always travel with my Dyson airwrap."
Mostly Cs — Country Club Summer
Your Match: Cabana Stripe Beach Towel
You were born for a life of leisure and know that carefree summers take years of planning. Once MDW hits, you head to the same beach town you've gone to every year like clockwork. You've worn the same signature scent from Jo Malone for ten years and have been going to the same hair colorist for twice as many years. You spend your mornings at the club with your favorite tennis pro (you grew up playing pickle but don't have the patience for the sport's newfound amateurs). After your lesson, you grab a timeless Cabana Stripe Beach Towel before heading to the pool to meet your besties at your usual table for an afternoon spritz.