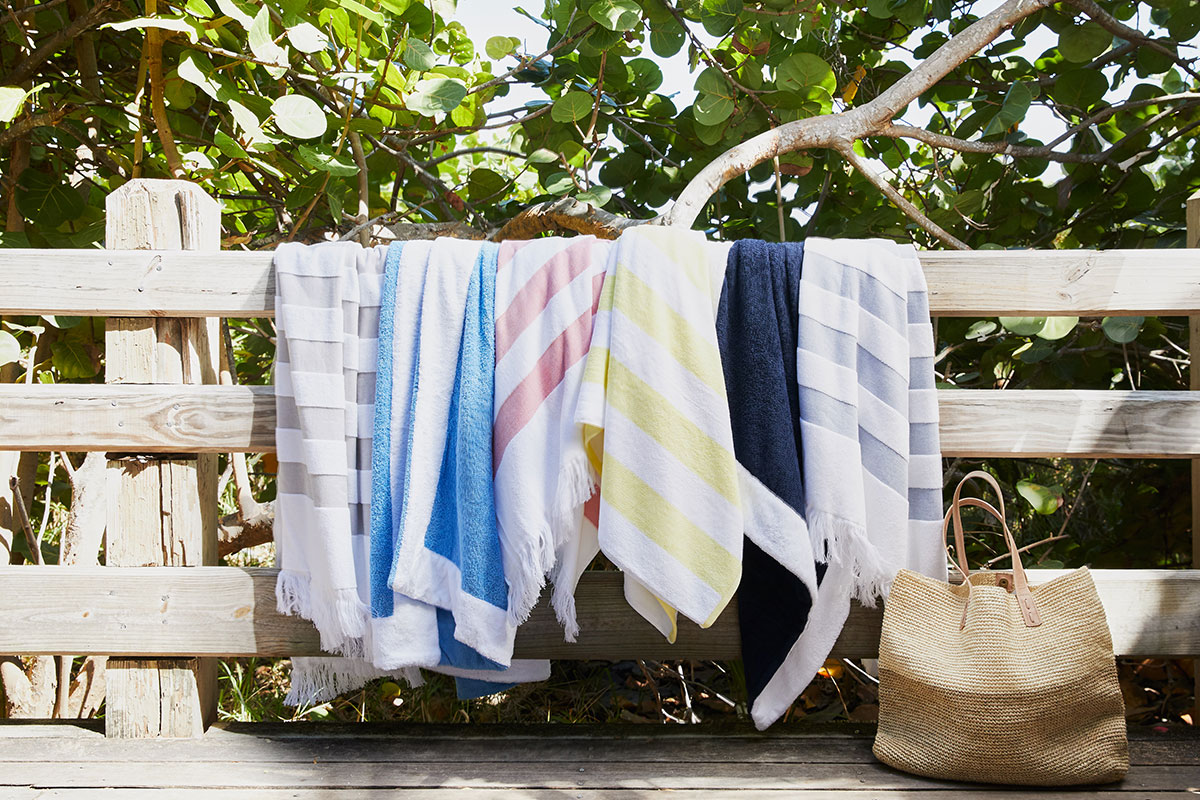 Selecting a beach towel is a surprisingly personal choice. It is the item you display on the beach or poolside that is an extension of your style. Bold colors? More into airy linens? Feeling that stripes are your yacht rock calling? Your tastefully selected terry can tell a distinctive design story. Don't know what beach towel style you are? Take our quiz to find your beach towel soul mate.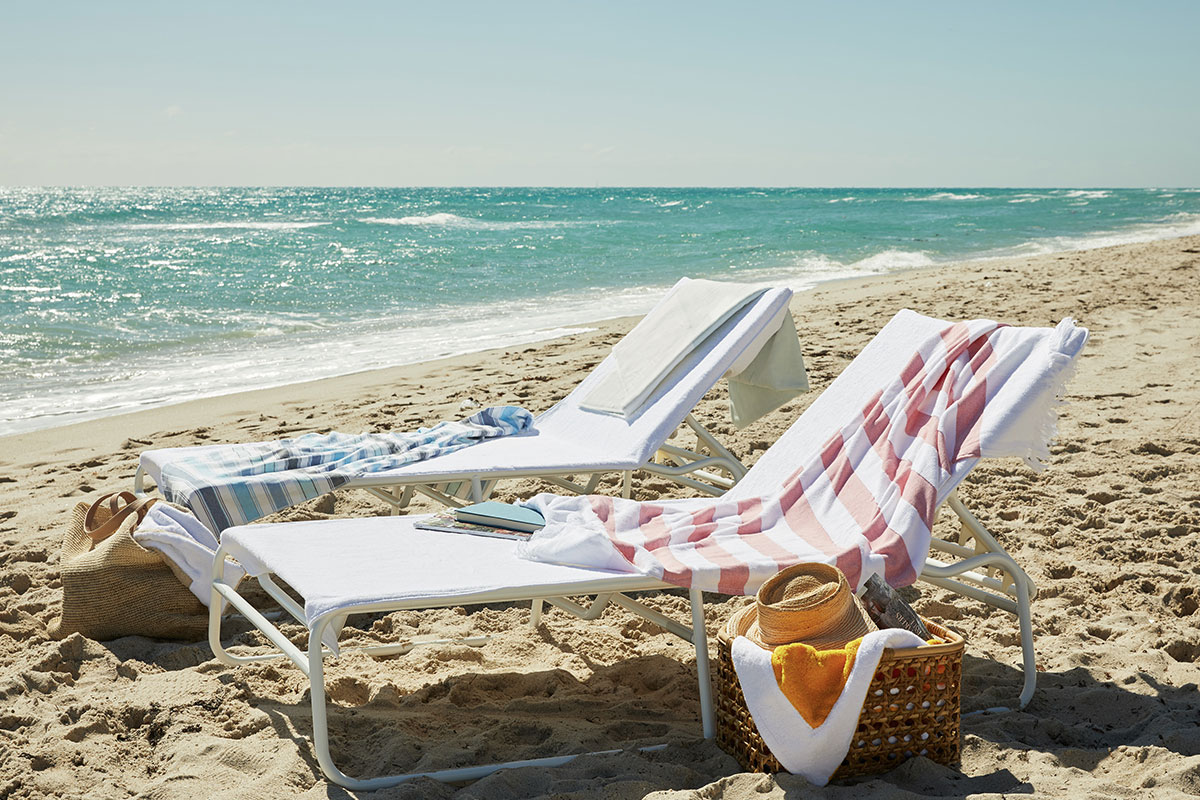 1. Net-a-Porter is having a shoe sale. You immediately search:
A. Sandals – Anything less than 5" is just savage.
B. Flats – Less is more. Naturally-sourced and with the least carbon footprint in production is your filter for shopping and in life.
C. Flatforms – Rubber souls are a must when selecting any shoe. Definitely don't want to bruise the teak on the yacht.
2. Summer Jewelry Necessities include:
A. Big, Bold, and Gold.
B. Hemp and Tahitian pearls woven haphazardly around your neck and wrists.
C. Astrologically-curated pieces. Foundrae most notably is found on the bronzed and tightened necks of you and your peers.
3. Your idea of the best summer workout includes:
A. AKT in head-to-toe Bandier.
B. Bikram yoga and beach walks with your soulmate.
C. A few quick stretches on the bow of the boat with a Bloody Mary in hand.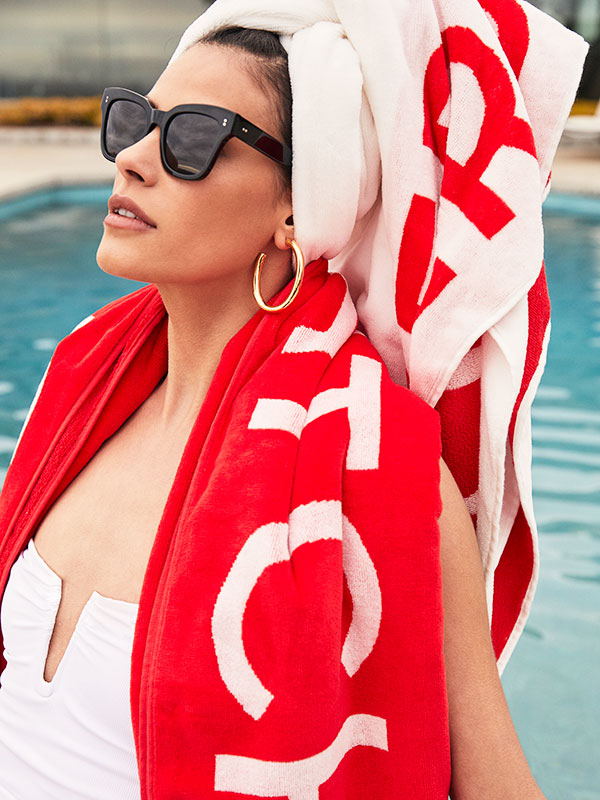 4. A Spotify Playlist Must Include:
A. Anything from Ibiza Techno Festival.
B. Diplo remixed with nature sounds.
C. Mumford and Sons and only Mumford and Sons.
6. It's Saturday at 1 PM, where can we usually find you on the weekends?
A. Sunning on a yacht.
B. Surfing Ditch Plains.
C. Drinking Charcoal tea and heading to the nearest Goop store for Lord Jones CBD gummies.
7. Your Choice of Music Festival
A. I don't leave for live music, live music comes to me.
B. Always and forever, Burning Man.
C. Nantucket Jazz Festival.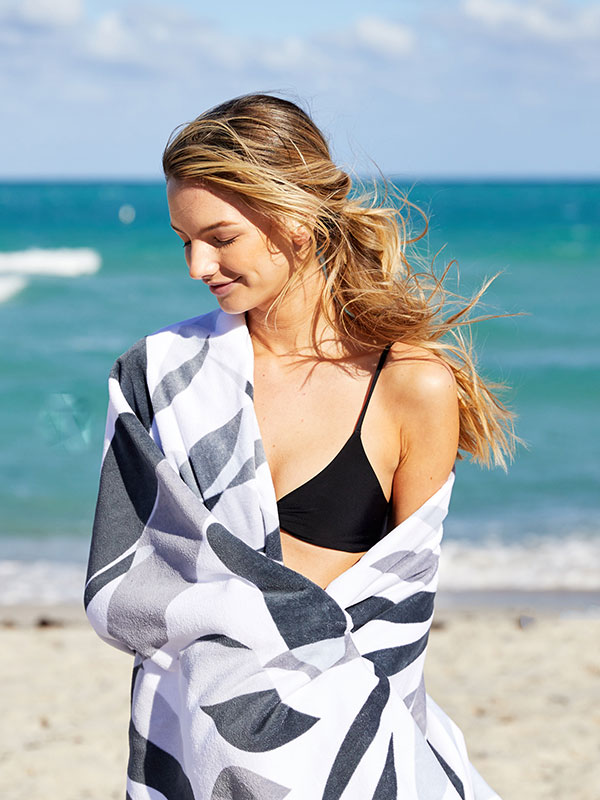 Answer Key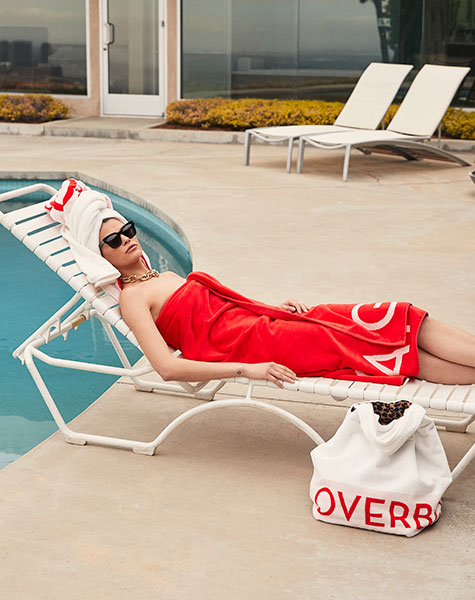 Mostly As – Summer, but make it fashion
Your Towel Match: Veronica Beard x Kassatex: Overboard / On the Rocks / Just a Splash
Pools in Bel Air and nightclubs in St. Moritz, you have seen it all, expect only the finest bubbly, and believe traveling should include the least amount of physical exertion. Your style spirit animal is a mix between Olivia Palermo and Erica Pelosini and you love bright pops of color to accentuate your summer physique.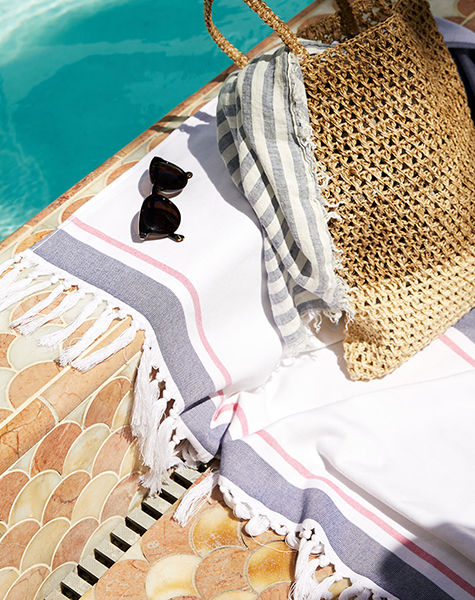 Mostly Bs – Viva Burning Man
Your Towel Match: Bodrum / Glendale / Block Pareo / Block Stripe
Your year begins in Tulum, when the tourists leave after New Years, you haven't missed a Burning Man in ten years, and you feel an overwhelming connection to the earth which you would gladly let anyone know if the conversation arises. Your highlighted hair may be perfectly painted by Marie Robinson and you have seen more sunrises than sunsets. Drink of choice is mezcal on the rocks with fiery spices and a blood orange rind, and you keep playlists long and intense.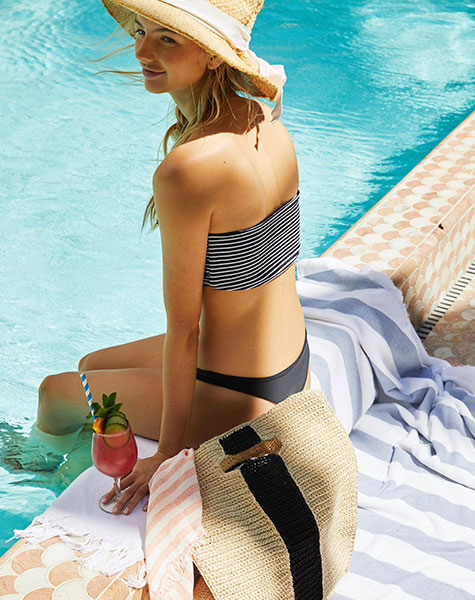 Mostly Cs – Cocktails, Cruises, & Cabanas
Your Towel Match: Cabana Stripe / Capri / Sardinia / Cabana Round
Port, Starboard, Moscow Mules, and lobster rolls are the sounds of summer to you. You'd rather hop aboard a yacht and leave only for supplies like more Casamigos or limes. Classic cars, stripes, and teak make your heart skip a beat and nothing is more enchanting than the sound of lapping waves on the hull of your Burger yacht cabin (thanks Yachtlife) during the early morning.
Written and Produced By: Kelly Florio Kasouf