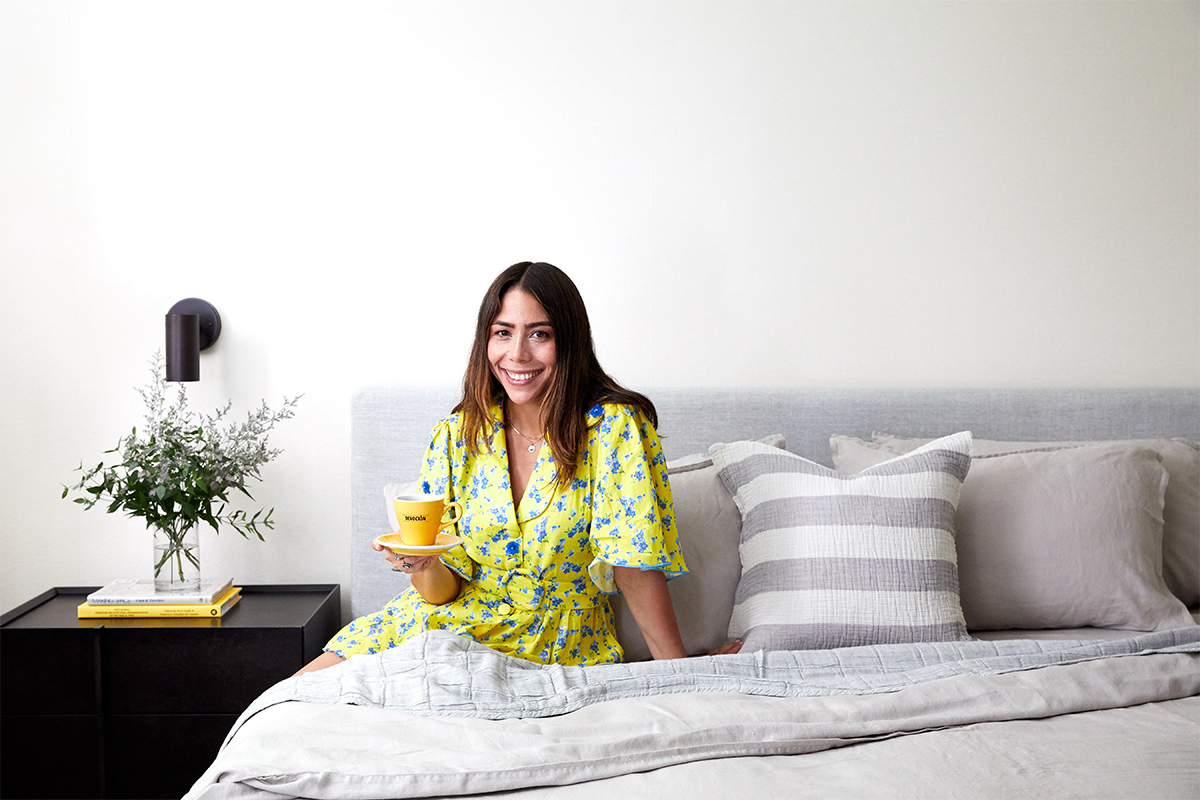 Quite honestly a ray of sunshine on an already glorious day in June, Nicole Berrie of the insanely salivating, Bonberi Shop, on Bleecker Street in Manhattan's West Village, greeted us at her warm home where aromas wafted through the kitchen that only made our stomachs growl for her home cooking.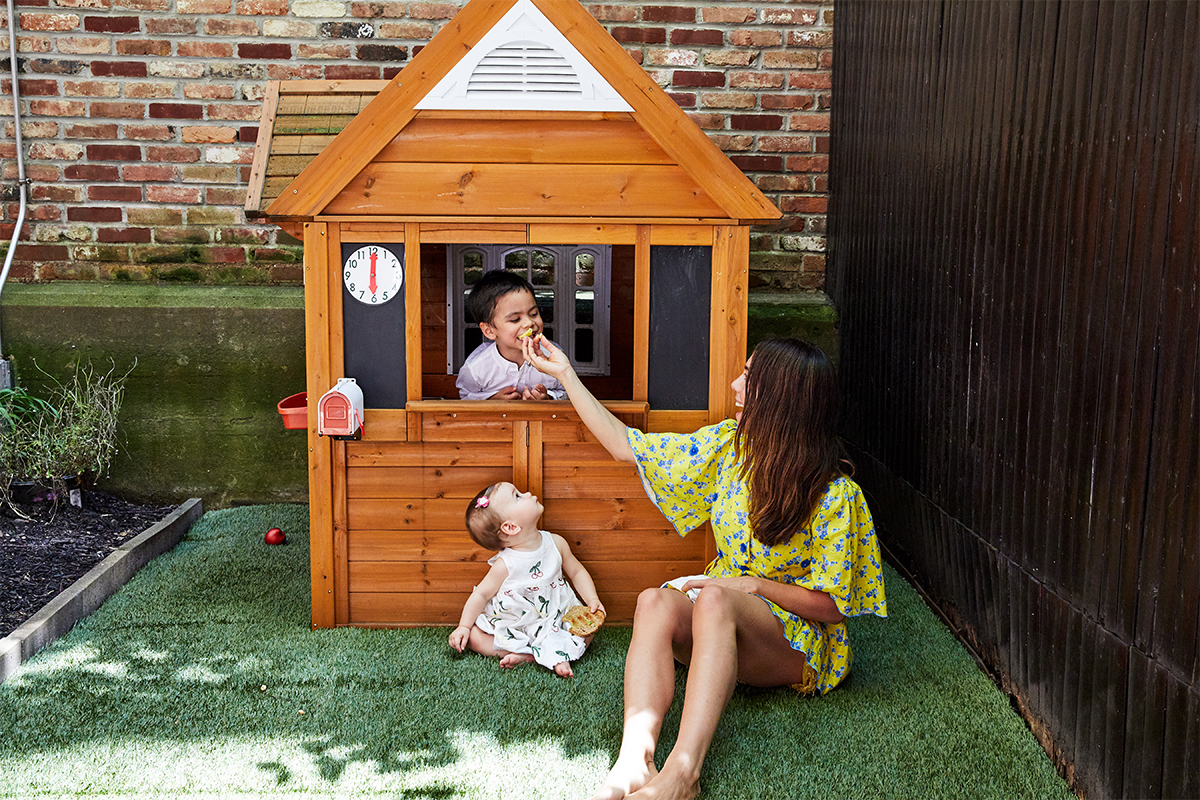 Touted as the "curated guide to food and well being," whenever we are in a weekday slump, or needing a healthy kick in the head, Nicole seems to make cooking approachable for all ages. Her children Jude and Sea greeted us with mouthfuls of avocado and snacked on nectarines while we photographed their beautiful mom. After our picnic with the kids, we sat with Nicole, sipped on our favorite Devoción fresh-brewed coffee, discussed how she became part of the wellness industry, and created the ultimate bed & breakfast spread to show just how easy it is to put in a bit of effort for an overall healthy start to the day.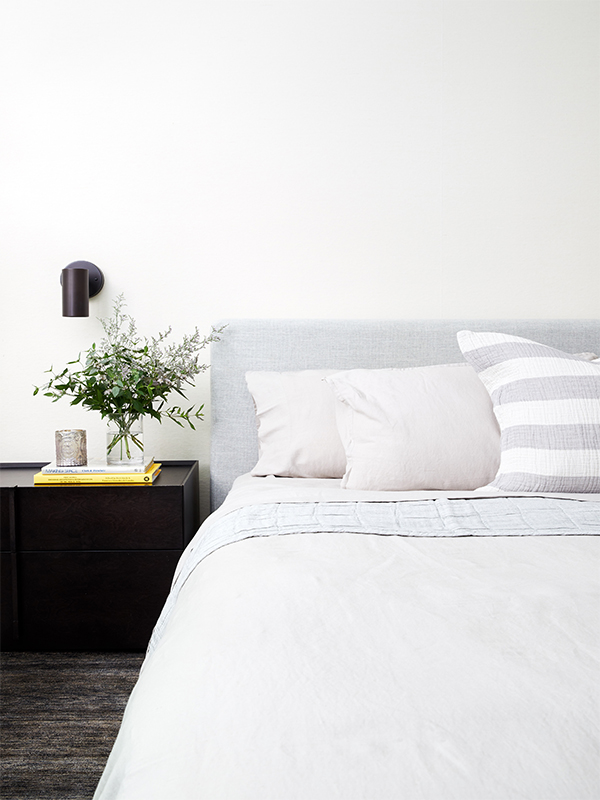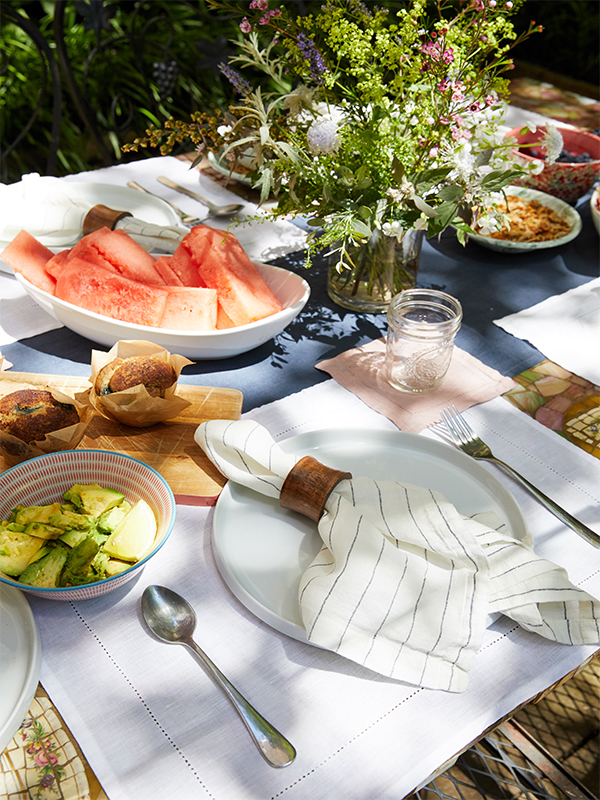 Designed with our recently launched tabletop collection for her outdoor patio, and our breathable Linen Bamboo bedding in her zen den of a bedroom, our airy collections were the perfect accoutrement to her wholesome, naturally sourced lifestyle.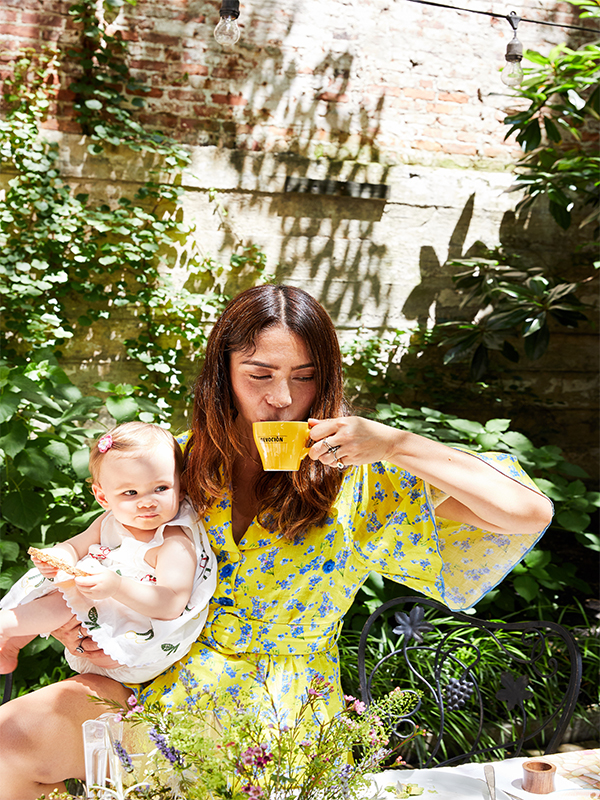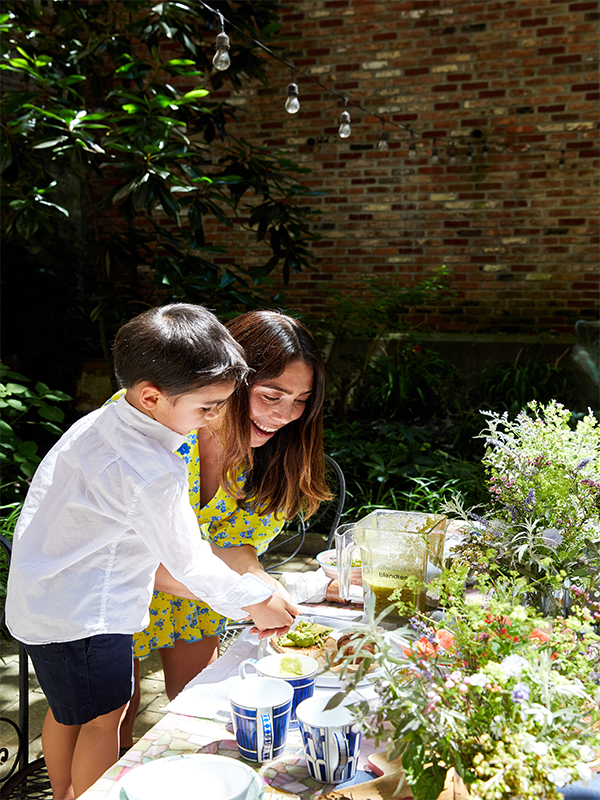 Kassatex: Was being an influential part of the wellness industry a calling for you?
Nicole Berrie: Never! And it still isn't! I have always been interested in healing myself and doing what makes me feel my best. Because of social media it's been so fun to share what I do on a bigger platform! It's been so awesome to see people make my recipes and share how it makes them feel as well.
Kassatex: When did you have the epiphany moment to open a vegan brick and mortar establishment on Bleecker St?
Nicole Berrie: The opportunity actually came to me! My best friend was opening a pop-up on Bleecker Street and originally had the idea for me to open up a shop. It was always a dream but never seemed like a real one. The fact that she believed in me before I did myself was the impetus in taking the leap!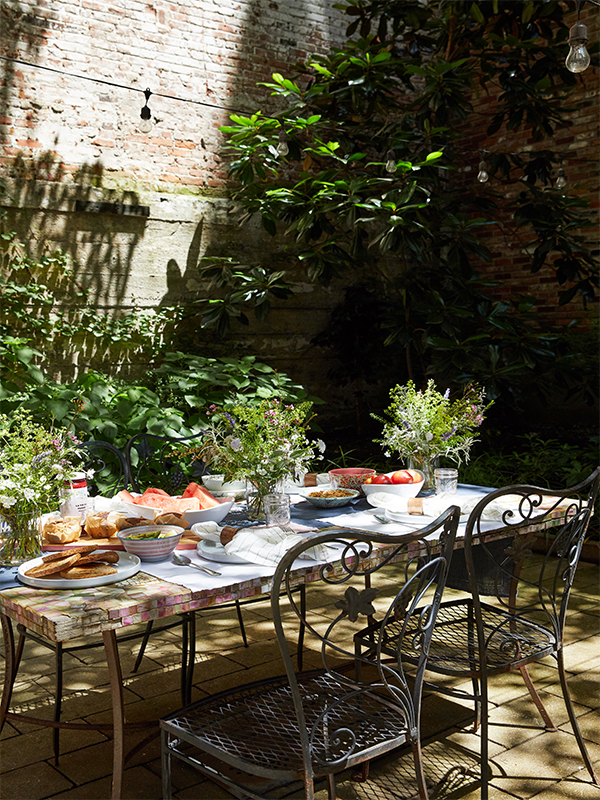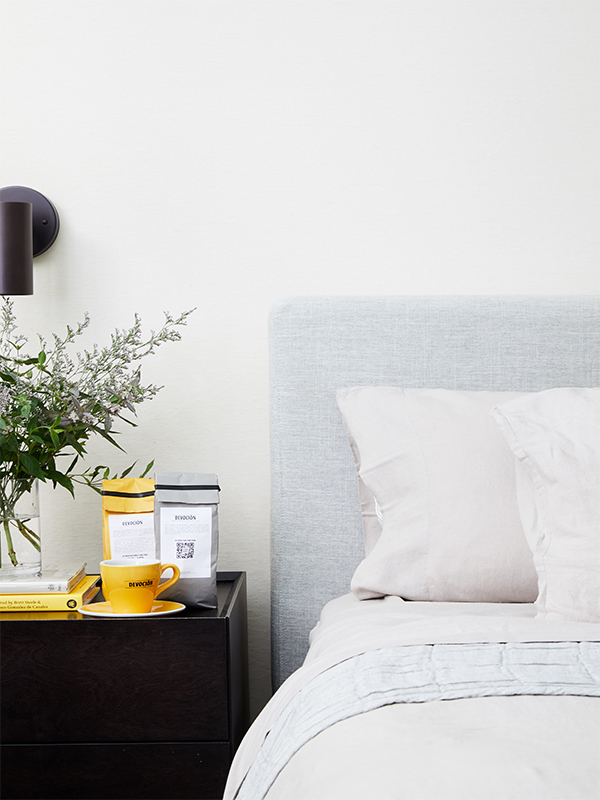 Kassatex: Did you have non vegan cravings when pregnant?
Nicole Berrie: Yes! Hard goat and sheep cheese which I happily indulged in.
Kassatex: Best advice you were ever given when testing recipes?
Nicole Berrie: Season with salt as you go.
Kassatex: How do you stay so creative in your meals everyday? What inspires you?
Nicole Berrie: Instagram!

Kassatex: Currently on your bedside table:
Nicole Berrie: My Spectra Breast Milk Pump and Hay water bottle.

Kassatex: Favorite Podcast:
Nicole Berrie: Eek I've never listened to one.

Kassatex: Your ideal bed design is full of pillows and layers or clean and minimal:
Nicole Berrie: Clean and minimal with lots of pillows!

Kassatex: Eating in bed: gross or totally fine?
Nicole Berrie: Not for me.

Kassatex: Favorite breakfast meal:
Nicole Berrie: Green juice: kale, celery, ginger, pineapple with lots of fresh fruit, currently Rainier cherries and watermelon!

Kassatex: Breakfast for dinner – yay or nay:
Nicole Berrie: Def nay. Need a savory situation.

Kassatex: Last thing you do before bed:
Nicole Berrie: Have 3 mini Justin's Dark Chocolate Peanut Butter Cups.

Kassatex: When cooking and in life, are you a creature of habit or willing to explore?
Nicole Berrie: Love to explore!

Kassatex: Other than Bonberi, what is your next favorite restaurant to frequent in your neighborhood?
Nicole Berrie: Malaparte and Sant Ambroeus.

Kassatex: We can usually find you working out:
Nicole Berrie: Tracy Anderson Method.

Kassatex: Top five pantry items you always have on hand:
Nicole Berrie: Good olive oil, Tamari Gluten-Free Soy Sauce, Bragg's Apple Cider Vinegar, White Basmati Rice, and Celtic Sea Salt.

Kassatex: Three words to describe your bedroom:
Nicole Berrie: Peaceful, Home, Simple

3 cups unsweetened coconut flakes, Let's Do Organic (brand is great)

4 tablespoons chia seeds

4 tablespoons hemp seeds

1/2 teaspoon sea salt

1/2 teaspoon ground cinnamon

1/8 teaspoon ground cardamom

1 tsp grated fresh ginger

1 tbsp orange zest

1/4 cup orange juice

1/2 cup maple syrup

2 tablespoons coconut oil (melted)

Preheat oven to 375. In a large bowl, combine all dry ingredients. In a medium bowl, combine syrup, coco oil and orange juice and whisk. Pour mixture over dry ingredients and mix well with hands. Spread granola mixture on a large flat baking sheet. Bake for 25-30 minutes until lightly browned, lightly tossing halfway with a spatula. Let cool for 30 minutes. Store in an airtight container. Will keep up to two weeks!