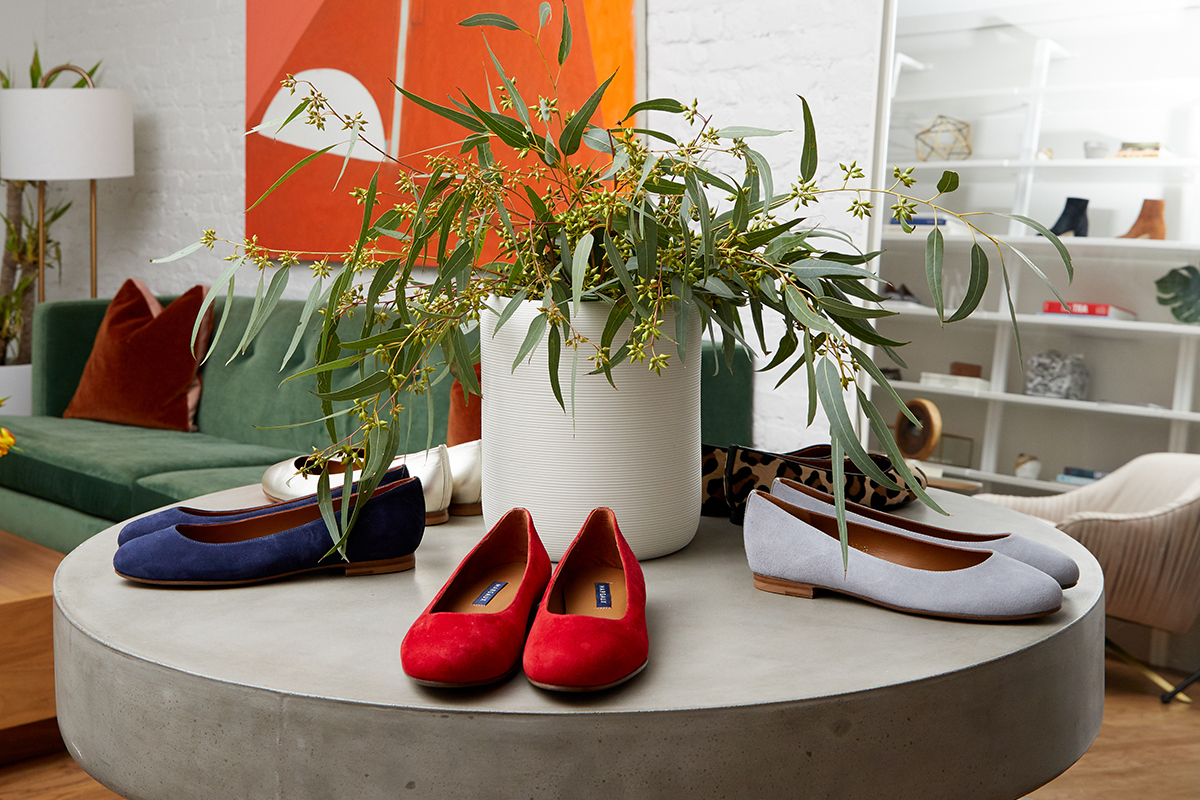 When Sarah Pierson and Alexa Buckley met at Harvard, little did they know that traipsing around campus conquering their college careers, would eventually lead them to designing and creating comfortable and chic shoes for the next generation. After a brief stint in finance, Sarah and Alexa followed their passion and started Margaux.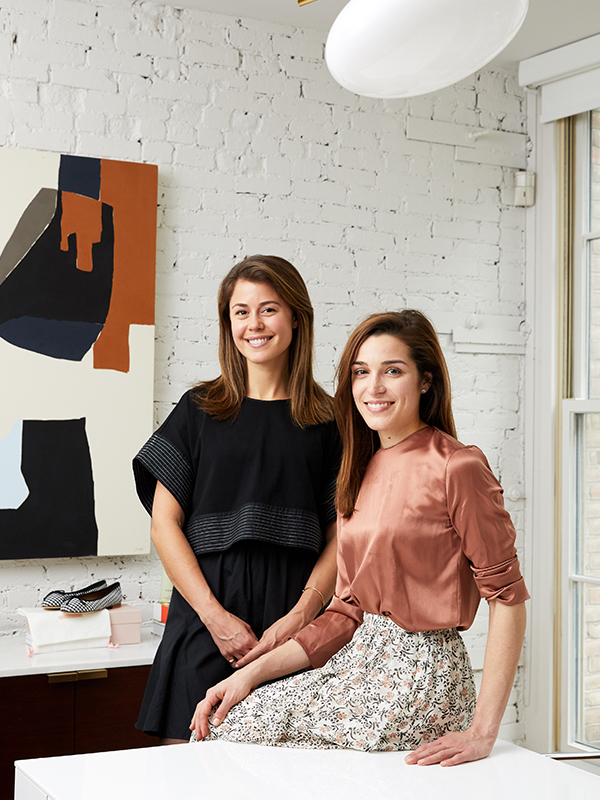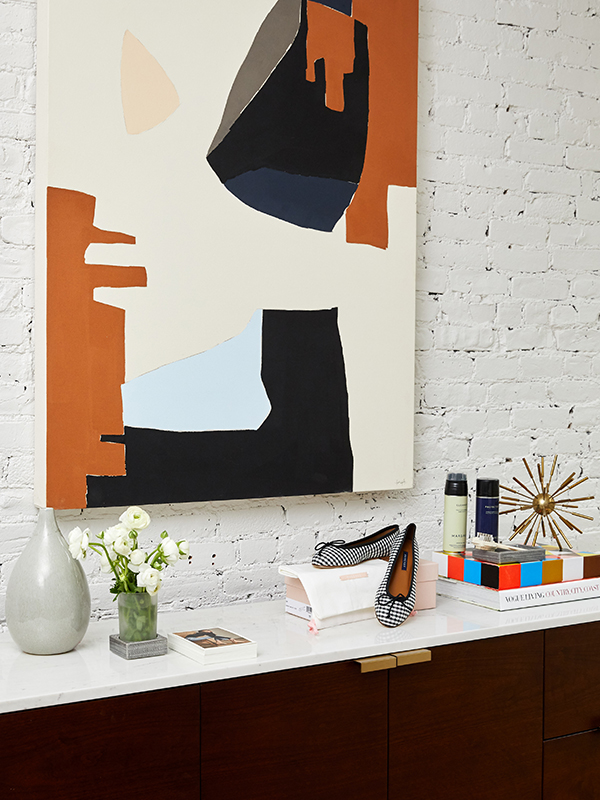 Handcrafted from the finest-quality leathers at a family-owned factory in Spain, Margaux delivers heritage quality design, which we at Kassatex, a family run business, can truly respect and support.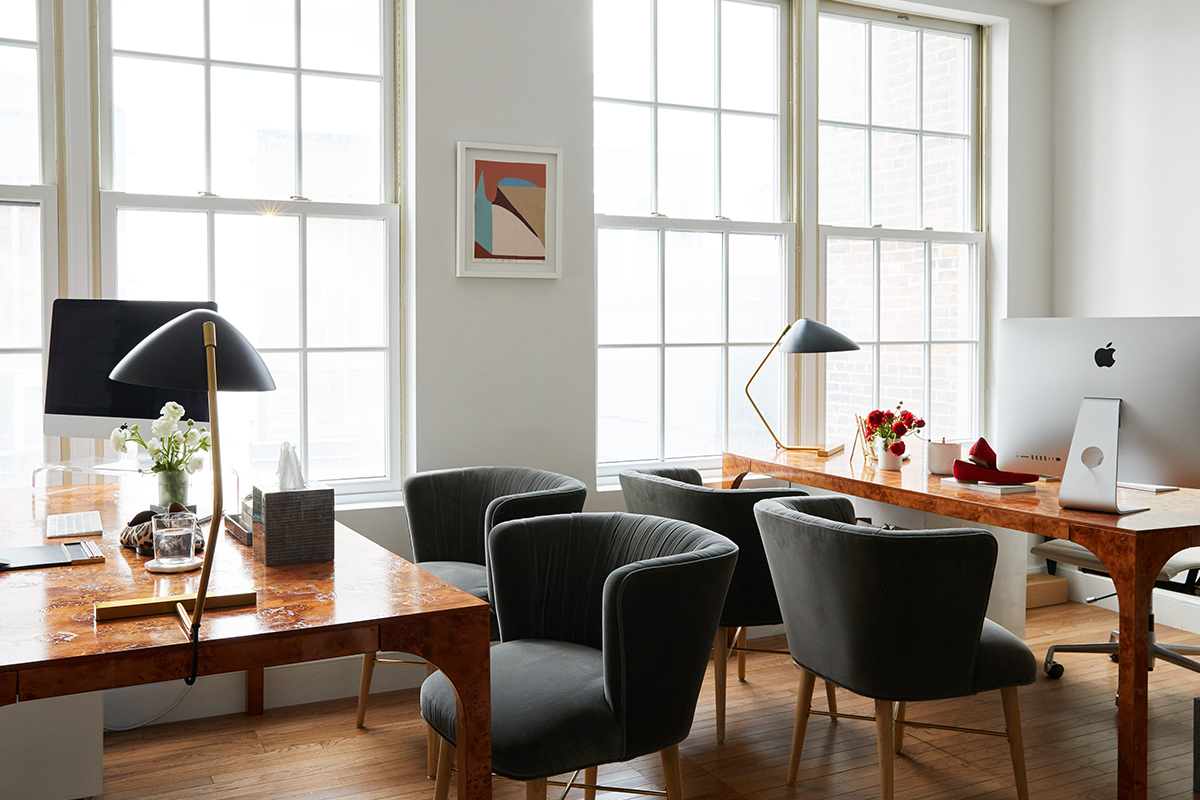 With a myriad of colors and forward-thinking styles to choose from, and priding their brand on providing customers with finding a true fit, Alexa and Sarah are disrupting the accessory industry with the simple idea that style shouldn't be a sacrifice for comfort.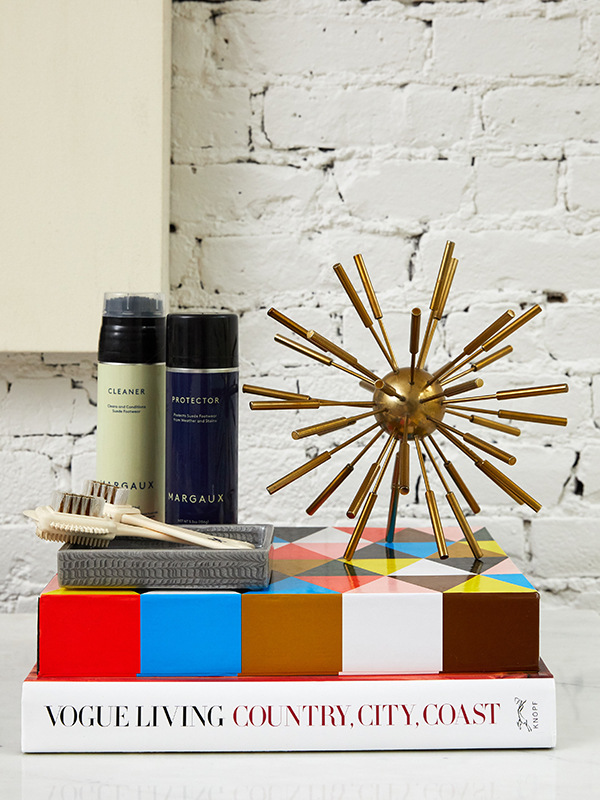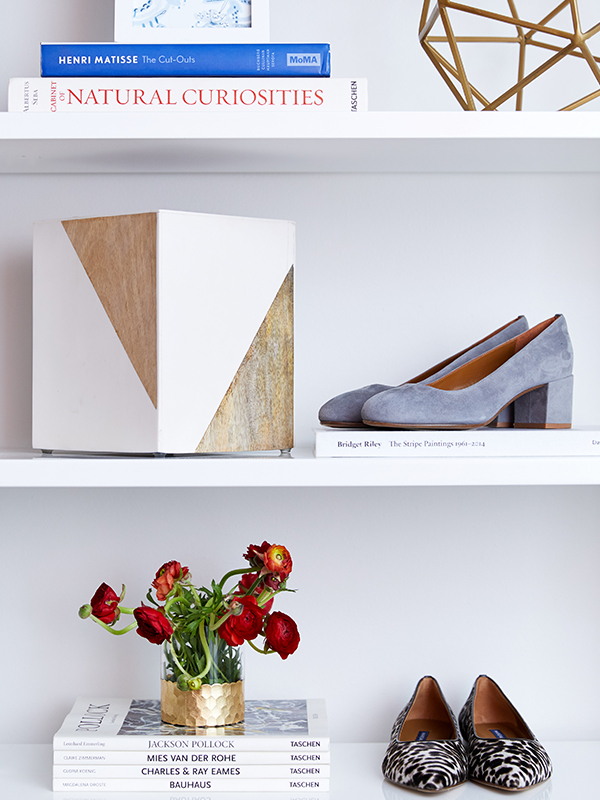 On our next installment of Office Ambush, we were invited into the breezy Margaux offices to restyle their office with our bath accessories and interview the pioneers of the brand.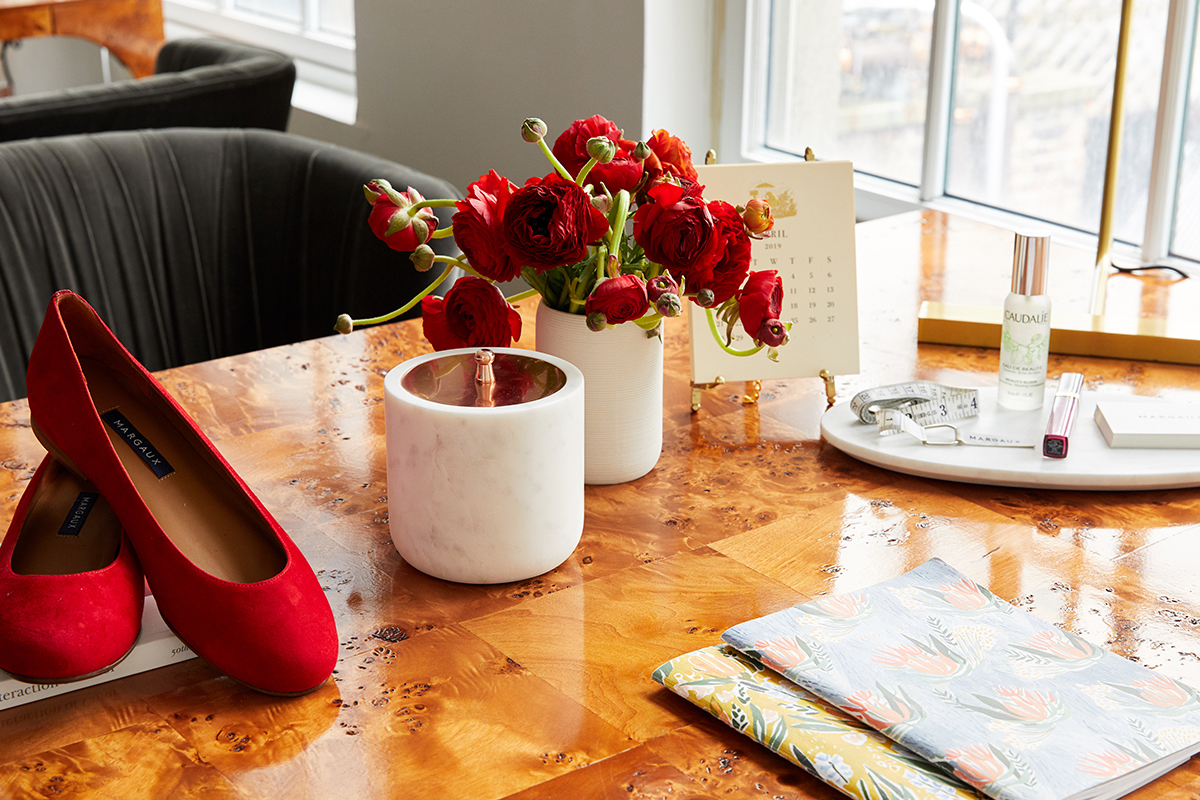 Kassatex: First thing you remember when meeting each other:
Alexa Buckley: Her smile! It's big and bright. She can light up a room.
Sarah Pierson: She was gorgeous and kind––I immediately hoped we'd be friends.
K: Three words to describe your partner
AB: Brilliant, loyal and resilient.
SP: Brilliant, thoughtful, a magnetic presence.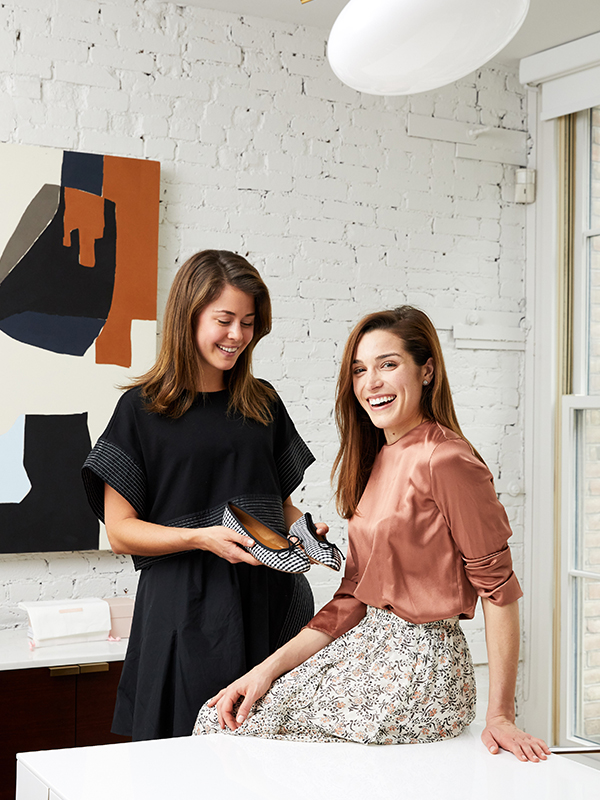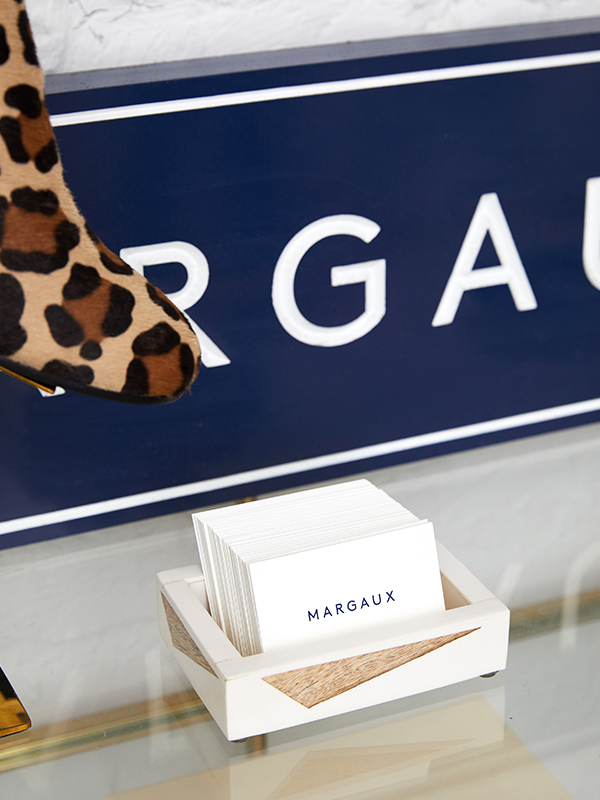 K: Three words to describe your brand
AB: Thoughtful, focused, and lasting.
SP: Modern, elevated, and comfortable, of course!
K: First thing you do every morning when you get to the office:
AB: I pour a big glass of water (by this time I am already two coffees deep..), sit down, and write my to-do list for the day.
SP: I start days at the office with a cup of Chemex-brewed coffee and steamed oat milk. That morning ritual allows me a moment of quiet before the inevitably busy day ahead.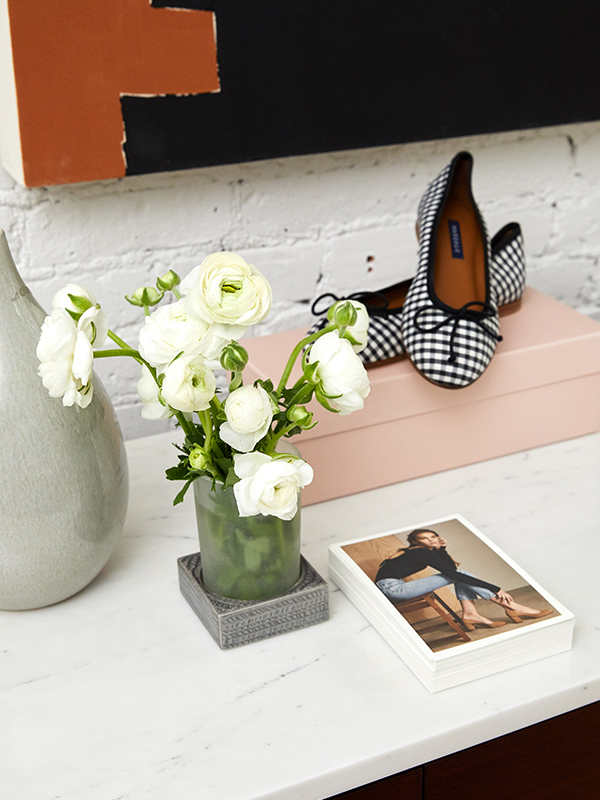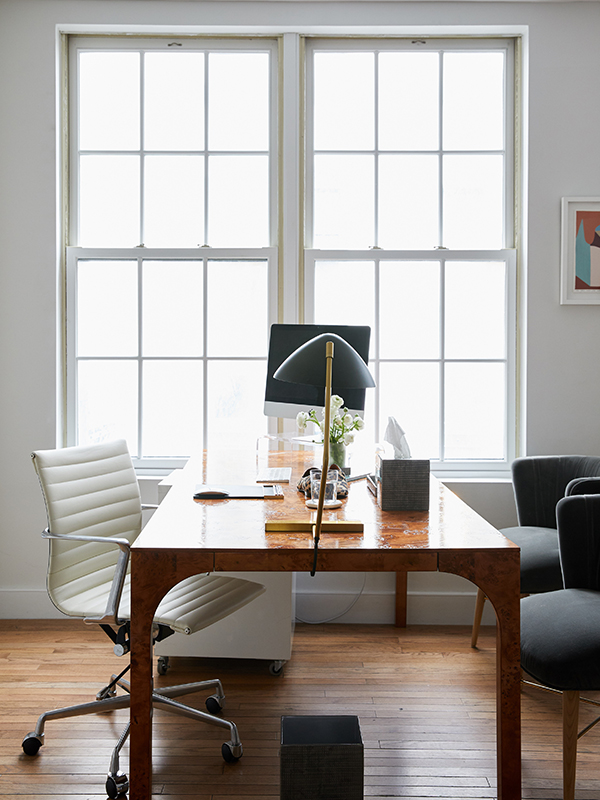 K: Any superstitious items you must have in your office?
AB: Books – lots and lots of books. We have a collection in our studio that we've had since our very first office space, and these shelves have provided inspiration for all of our stores and offices since.
SP: It's not an item per se, but Alexa does have lucky outfits…
K: First item you purchased for your office when you started?
AB: Two gorgeous sets of twin velvet chairs to oppose both Sarah and my desks… even if our entire team no longer "officially" sits together around a single table, we can still informally do so when we need to!
SP: When we were on a shoestring budget working out of a (closet-sized) windowless office in SoHo, we "splurged" on an acrylic letter M (for Margaux)––which has lived on a bookshelf in every office since.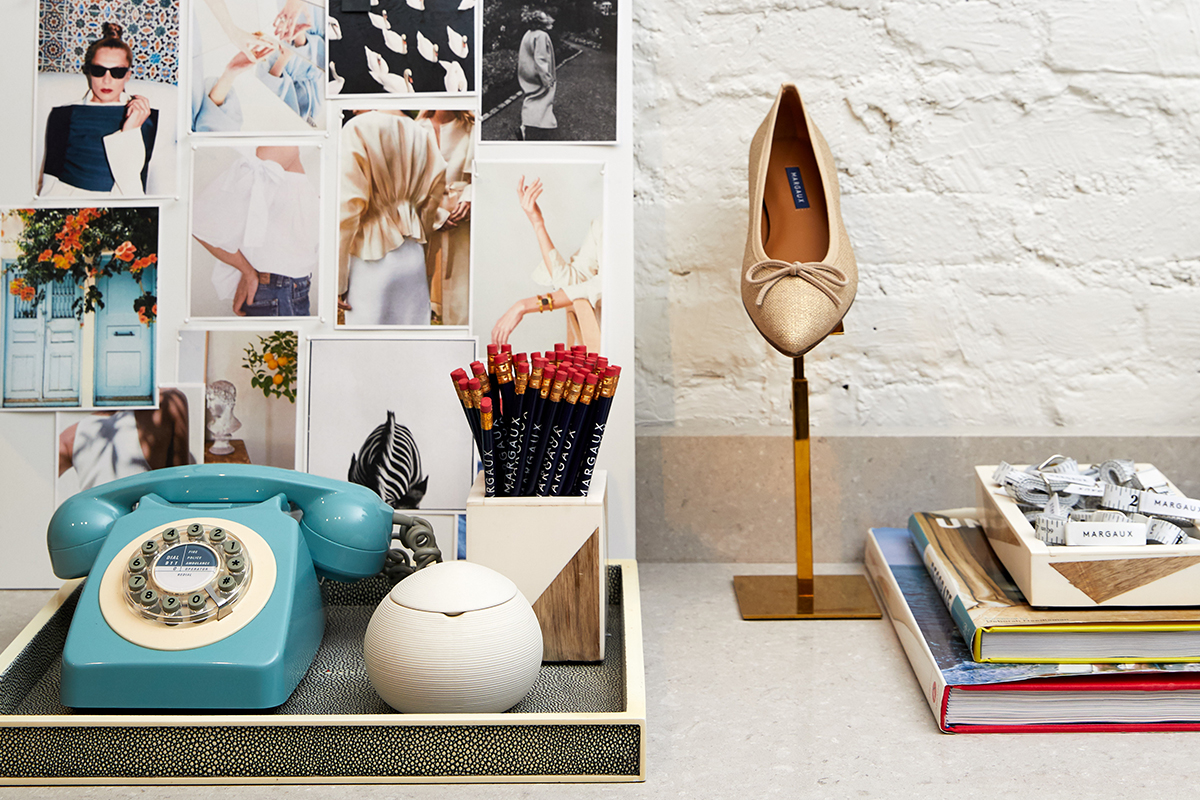 K: Organized chaos or Marie Kondo would be proud: How do you like to keep your office space?
AB: Marie Condo would be very proud (I hope.)
SP: We prefer Kondo-style organization, but the whirlwind pace of things lately means the office is in a perpetual state of organized clutter.
K: Where do you do your best thinking in the office?
AB: My desk – its clean, right next to a gorgeous wall of windows, and right across from Sarah so we can bounce ideas off of one another all day (and night) long.
SP: Our conference room, without question! When we first found this office––a loft-like space in a prewar building on 17th Street in Chelsea––we immediately fell in love with the floor-to-ceiling windows in this room. It's a peaceful but energizing space: Where I go to really dial in and focus.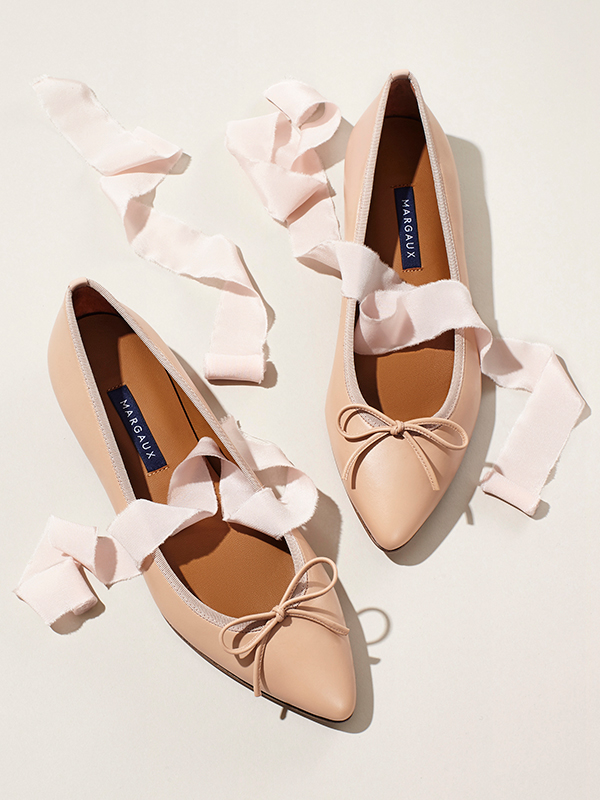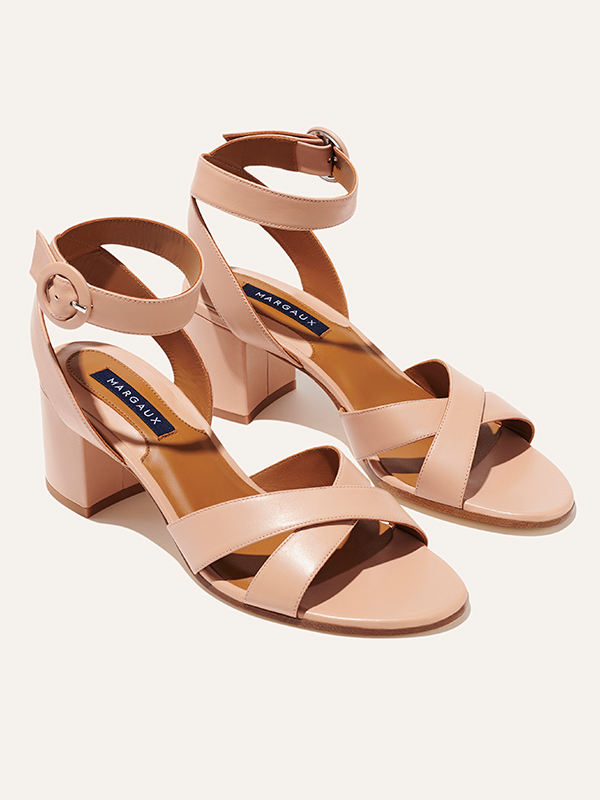 K: Open door policy? How open is open?
AB: Open! Always. Our entire office is an open floor plan and we wouldn't have it any other way.
SP: The only real door in our office is the entrance, so we're open door through and through. We like the collaborative nature of an open floorplan as we're a small team––practically family after years of working together.
K: What colors are a must in your office to keep the creative vibes flowing and sanity in check?
AB: Walls that keep things feeling light and bright (ivory, grays, blues, and the occasional dusty pink), with powerful punches of color through furniture and accessories.
SP: We kept the furniture and walls neutral, but infused the office with color through our product, our mood board, and the art generously curated and provided by Uprise Art.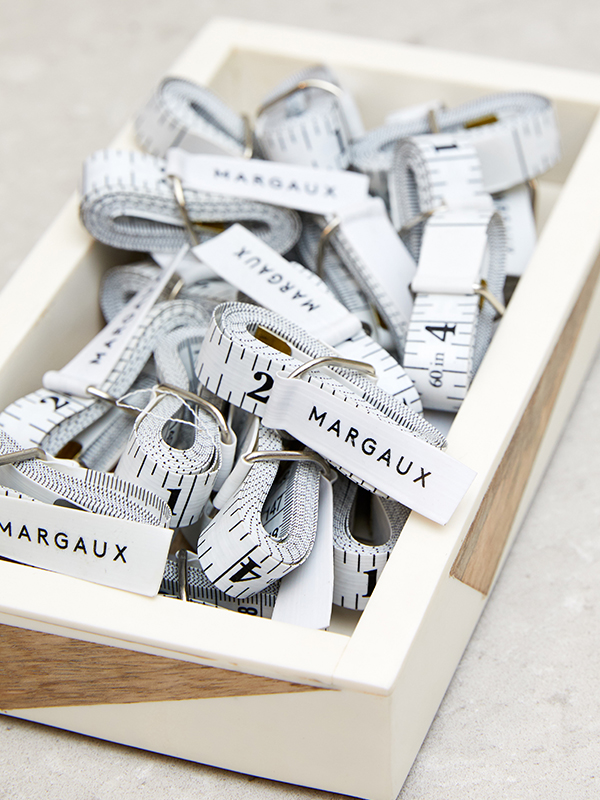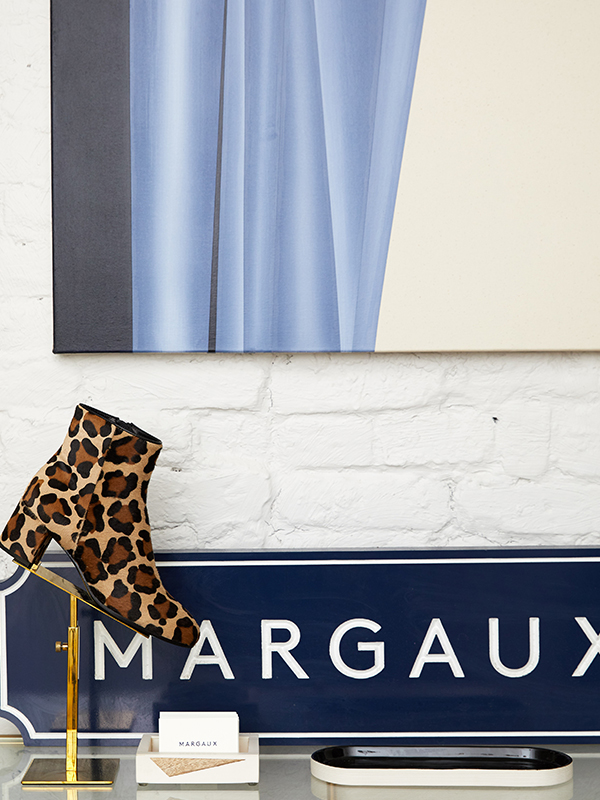 K: Any special momento from a mentor?
AB: A letter from my dad – my greatest mentor – that sits in the top drawer of my desk.
SP: Too many to mention! Our bookshelves are filled with both favorite books, and mementos of moments from the last four years. A personal favorite is a cheeky drawing from artist (and Gaux Girl) Angelica Hicks that we display on the bookshelves in our studio space.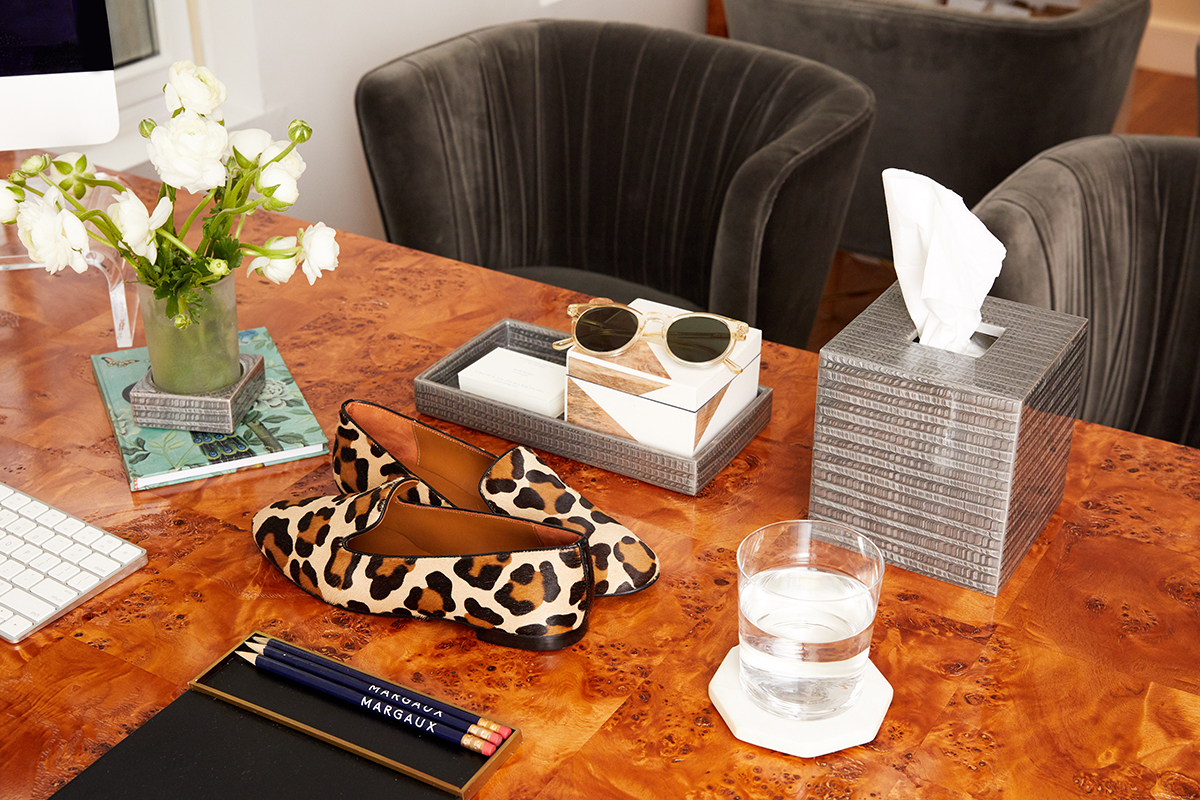 K: Best Spotify channel for the office?
AB: Currently, we are fairly loyal to "Happy Folk."
SP: Fleetwood Mac––really anything seventies––means good vibes only.
K: Finish this sentence: Every day I find inspiration __________.
AB: In the morning! I am a true morning person – it's my absolute favorite time of day. Some mornings are less rushed than others, but it's when I do my best thinking, and when I feel most creative.
SP: In our customers… We design for them; we listen intently to them; and we're infinitely inspired by them.
K: Words to live by:
AB: Gaux for it.
SP: At the end of the day, a successful partnership and working relationships come down to two things––trust and vales. Surround yourself with people you trust, who share your values, and who push you to think (and dream) in ways you did not. Alexa––and our extended Margaux family––are those things to me. We are so lucky.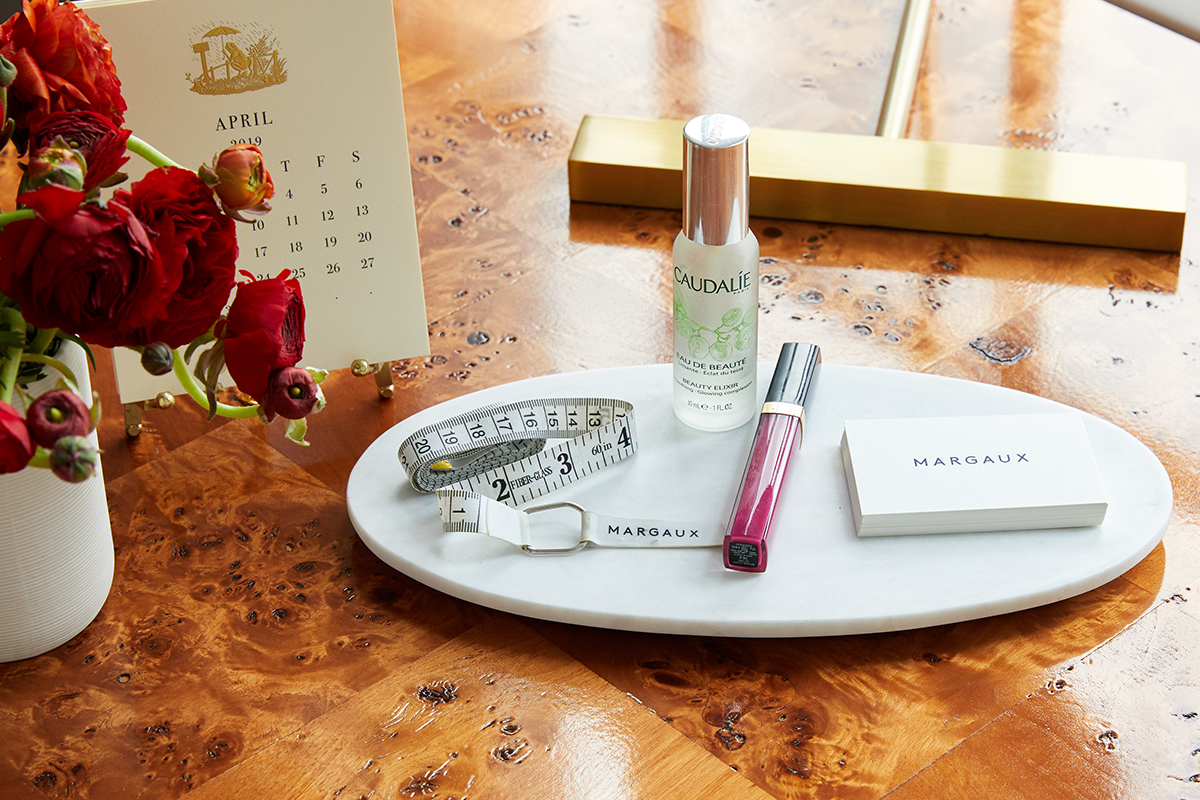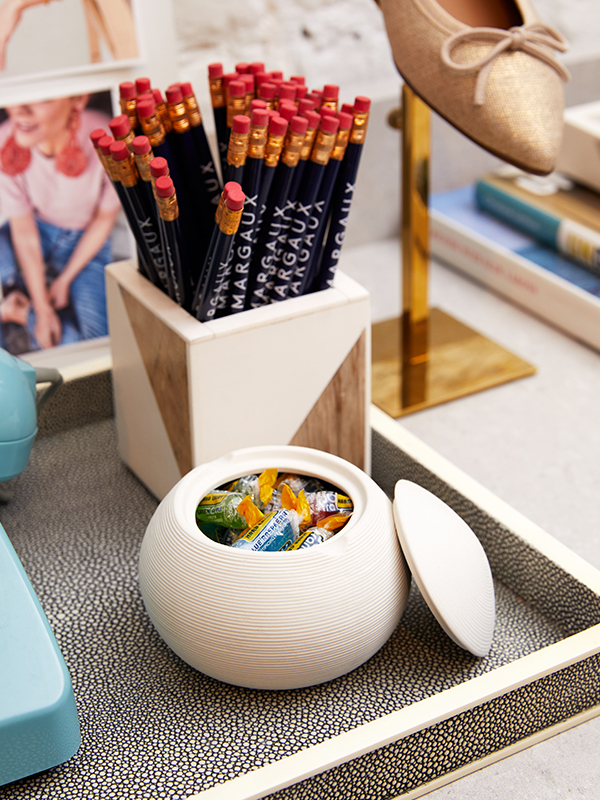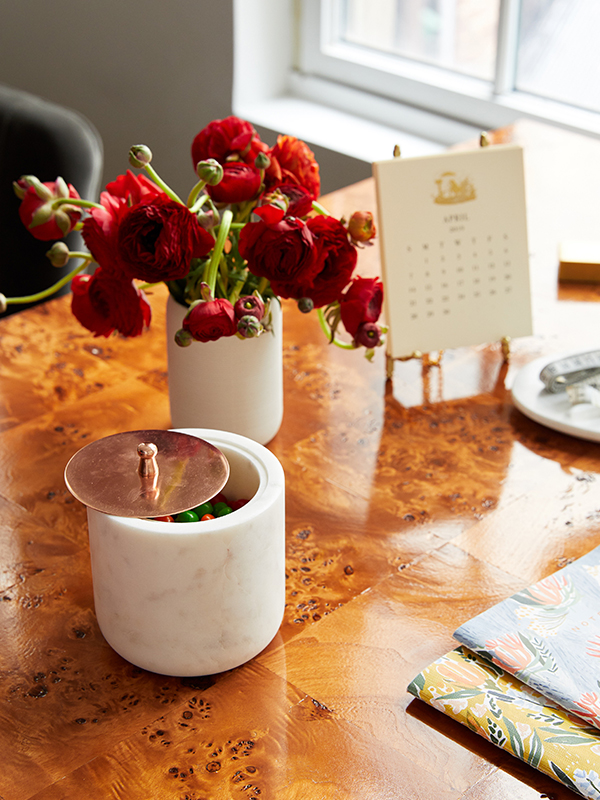 Written and Produced By: Kelly Florio Kasouf