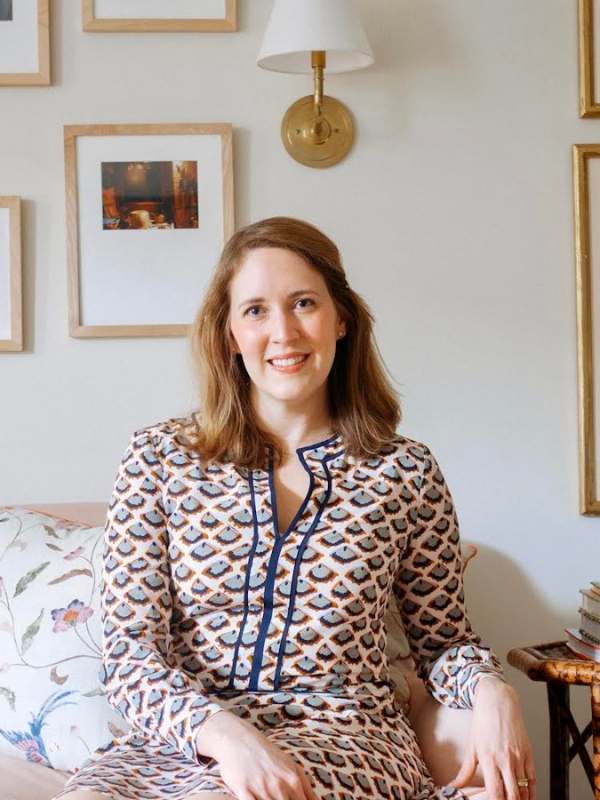 Location: New York, NY
Aesthetic: Classic, Tailored, Detailed
Three Can't Live Without Products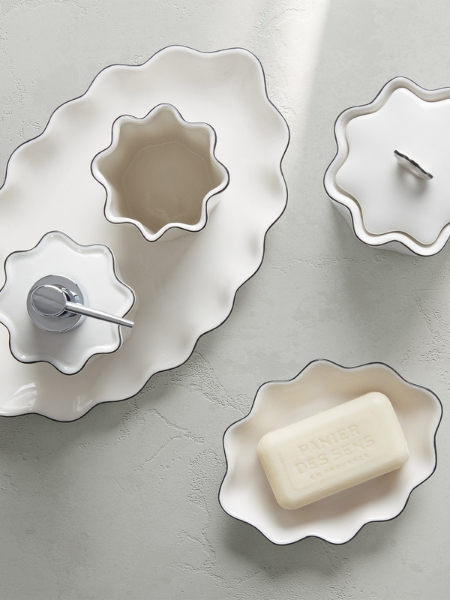 "I often use Kassatex bath accessories and especially love this collection for the pleasing ripple shape paired with the more serious black contrast."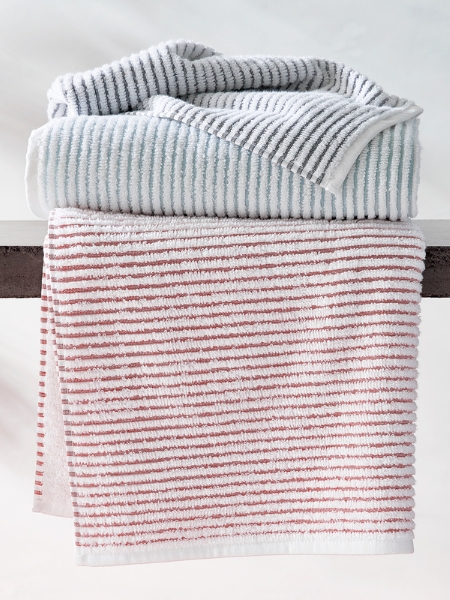 "I love these textured towels– these are perfect for a client who shies away from a white towel for practical reasons but also doesn't prefer a bold, solid towel. These wash up great, too!"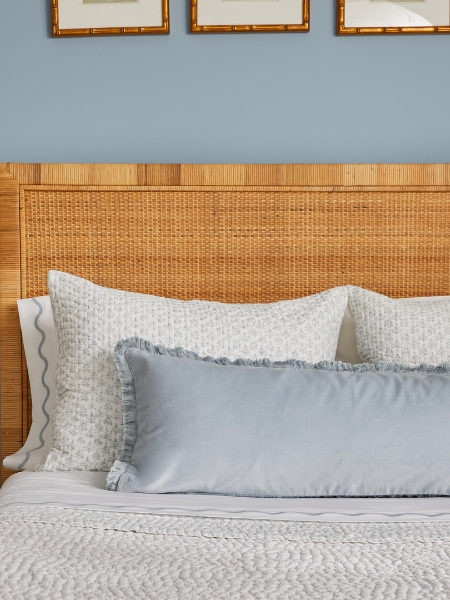 "I often prefer a quilt or coverlet to a duvet for tidy, easy bed making and this subtle print adds a little something without overwhelming or overpowering other bedding choices. Soft and easy to wash, too!"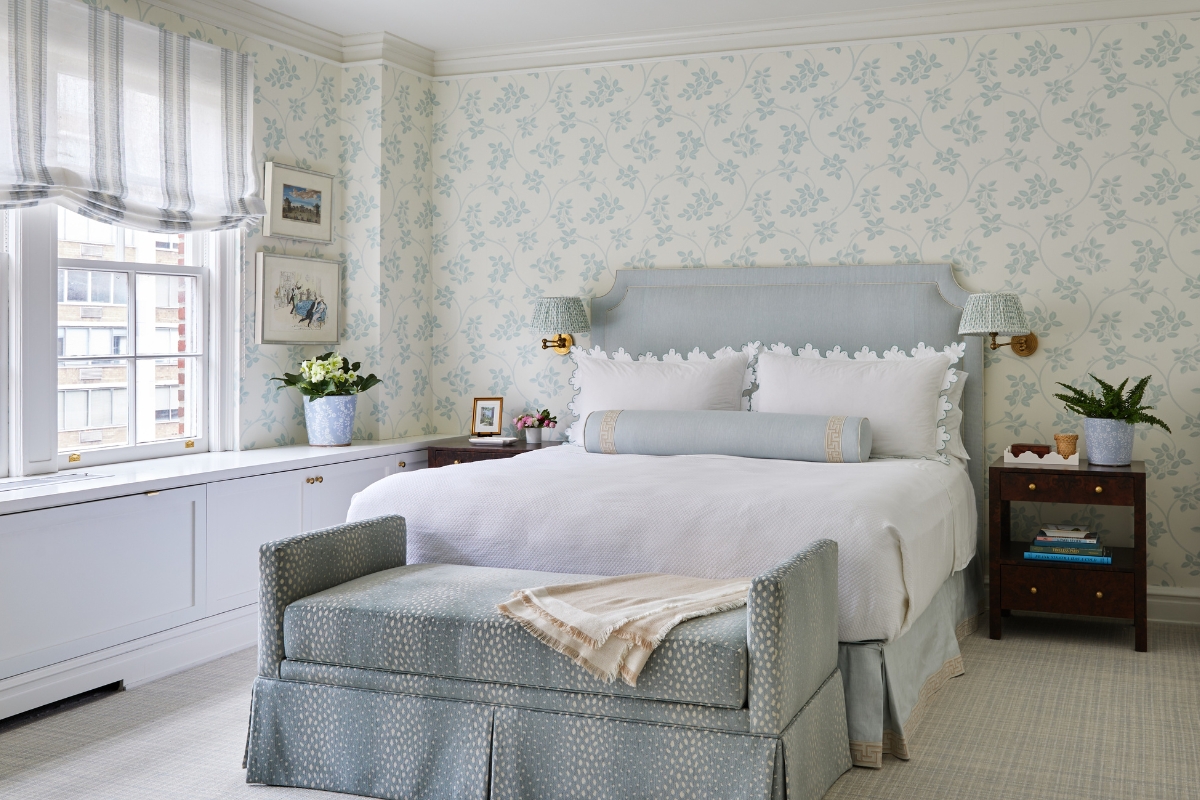 Kassatex: How did you start designing?
ECB: I started my professional career working in real estate finance and enjoyed the creative freedom of co-authoring a blog focused on entertaining, decorating, and cooking with my good girlfriend so much that after rebounding from the big economic crisis in 2008, I decided to move to New York and pursue a career change to interior design. After studying at Parsons and working for a boutique firm on the Upper West Side, I decided to go out on my own.
Kassatex: Three designers who inspire you?
ECB: Gil Schaefer, Katie Ridder, and Beata Heuman.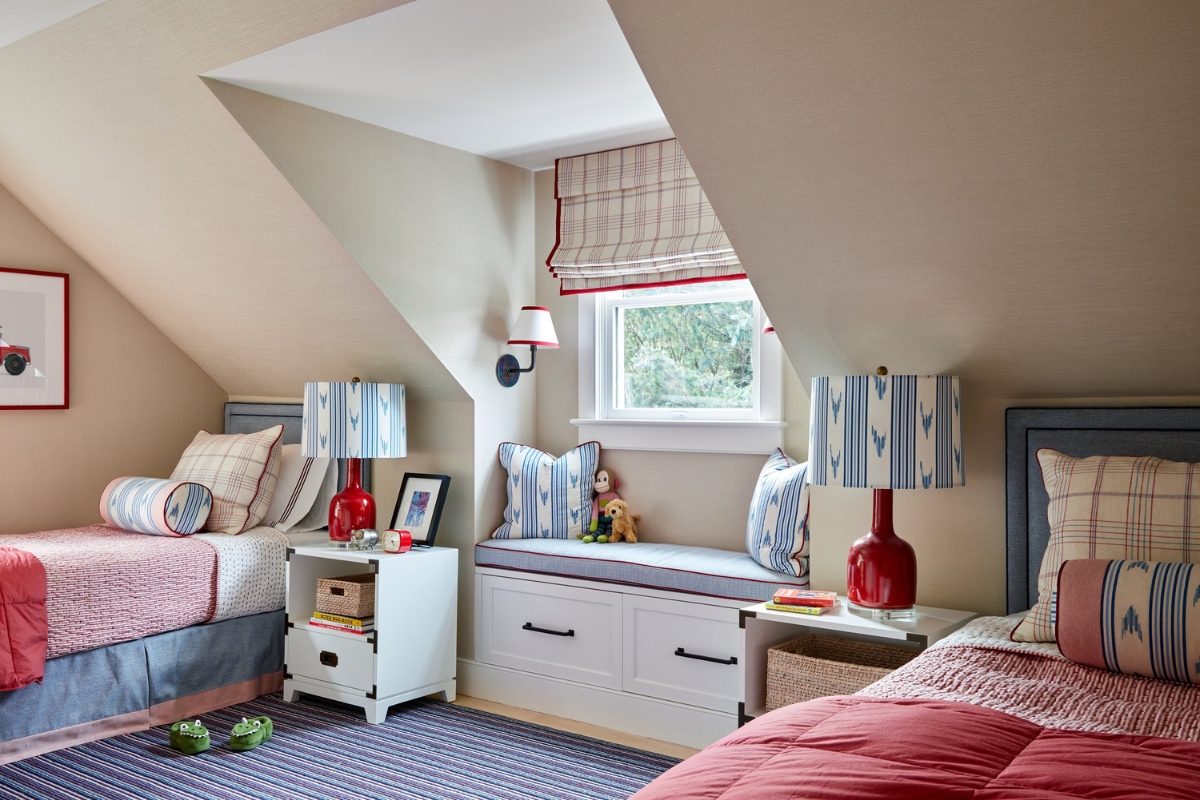 Kassatex: Favorite room to design:
ECB: I love kids' rooms since clients are willing to be more fleeting and playful in these spaces, which always seems to result in really special, happy spaces.
Kassatex: Three classic paint colors you always use:
ECB: Benjamin Moore White Dove, Whispering Spring, and Newburyport Blue.



Kassatex: What is currently on your bedside table:
ECB: I just had a baby so temporarily parenting books, bottles, and a feeding log!
Kassatex: A bathroom must always include:
ECB: Freshly laundered towels.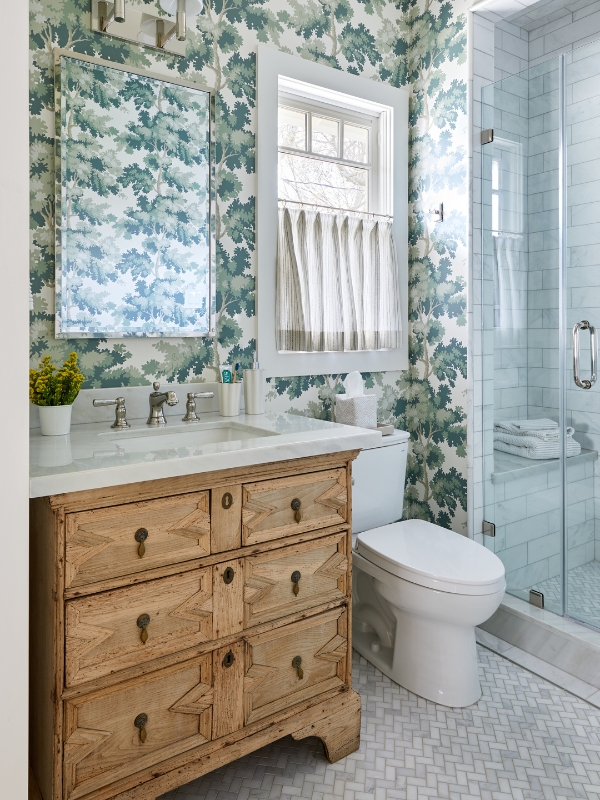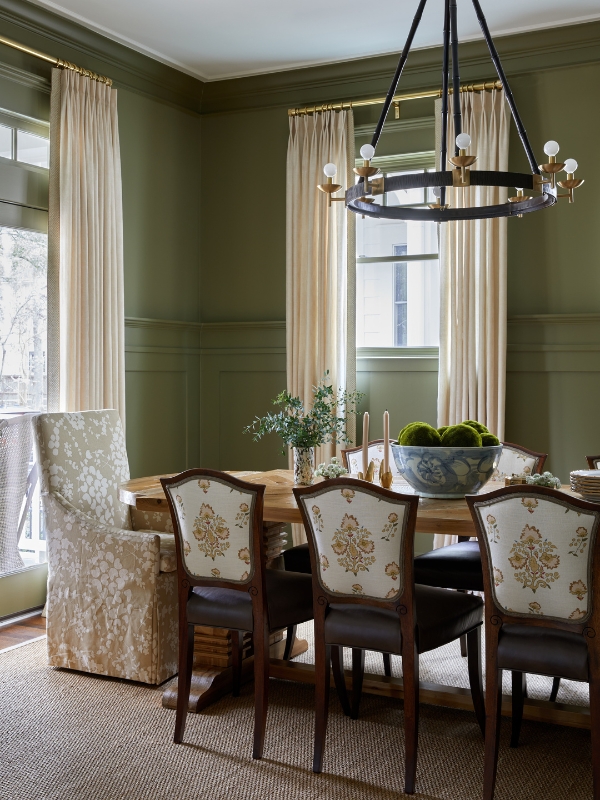 Kassatex: First thing you do in the morning:
ECB: Beeline for coffee!
Kassatex: Forever favorite hotel?
ECB: We just stayed at La Divine Comedie, this gorgeous hotel in Avignon in the spring and it is my new favorite.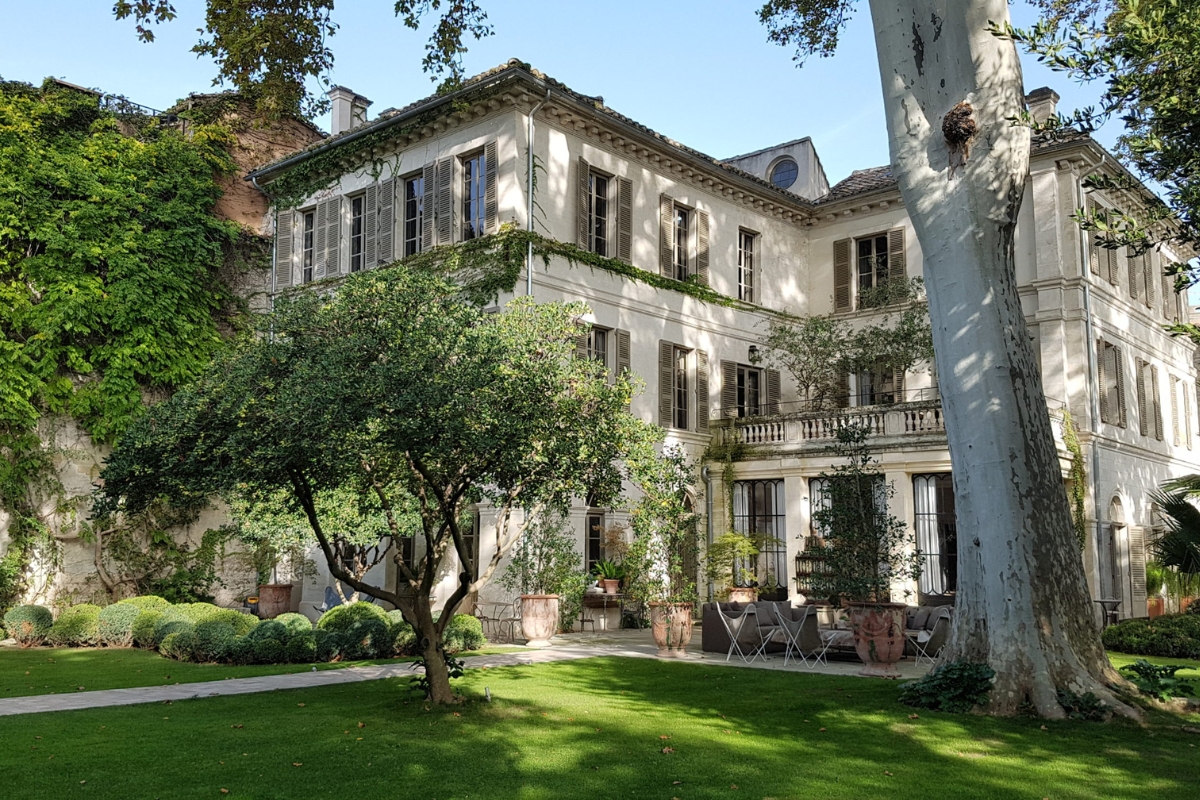 Kassatex: Three decor trends you wish would disappear:
ECB: "Safe" neutrals, eclectic interiors that lack a little focus, and disposable furnishings.
Kassatex: Favorite cost-effective brands you love to use when mixing high/low.
ECB: 1– Thrifting/vintage for unique and affordable finds!
2– Ballard Designs for semi-custom upholstery pieces.
3– Maiden Home for customizable, affordable, high-quality upholstery.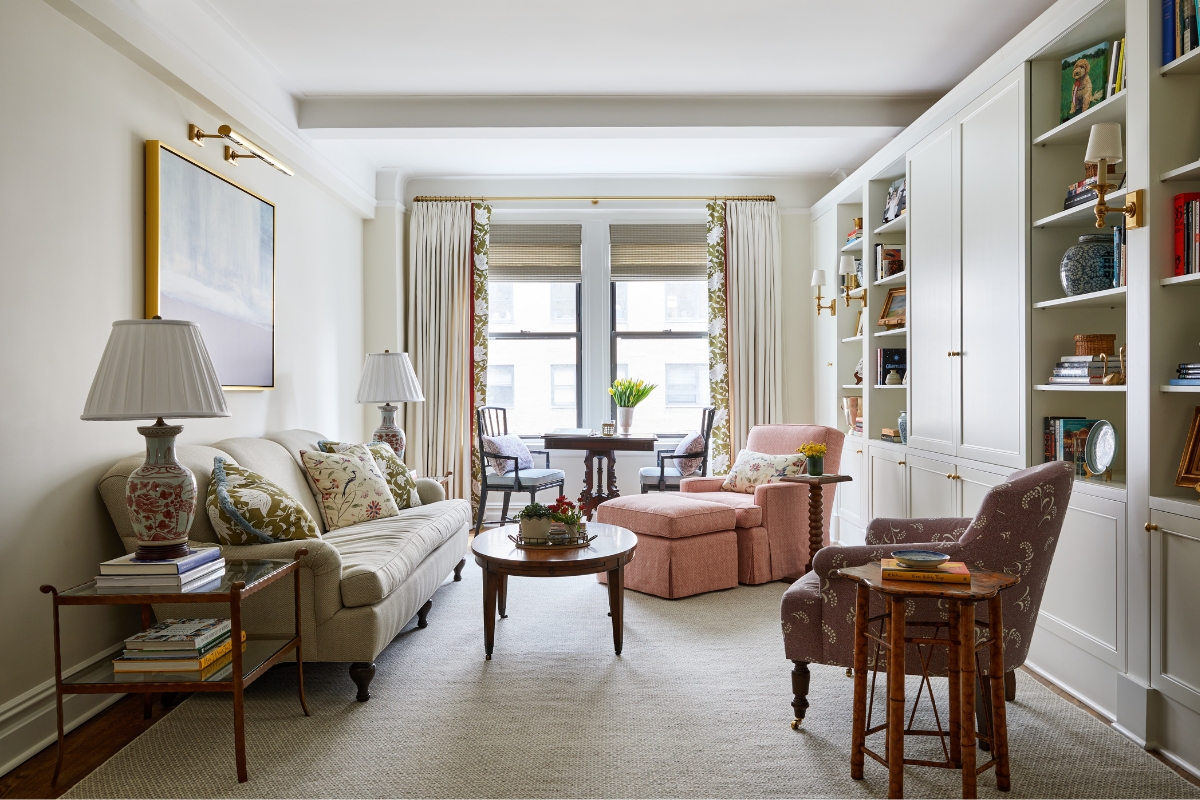 Kassatex: Most exciting moment of your career thus far:
ECB: It's been an absolute thrill and honor having two projects in print publications this year!
Kassatex: Finish this sentence: When in doubt in design …
ECB: Go with your gut and avoid too many outside opinions– you are the most important cook in the kitchen!