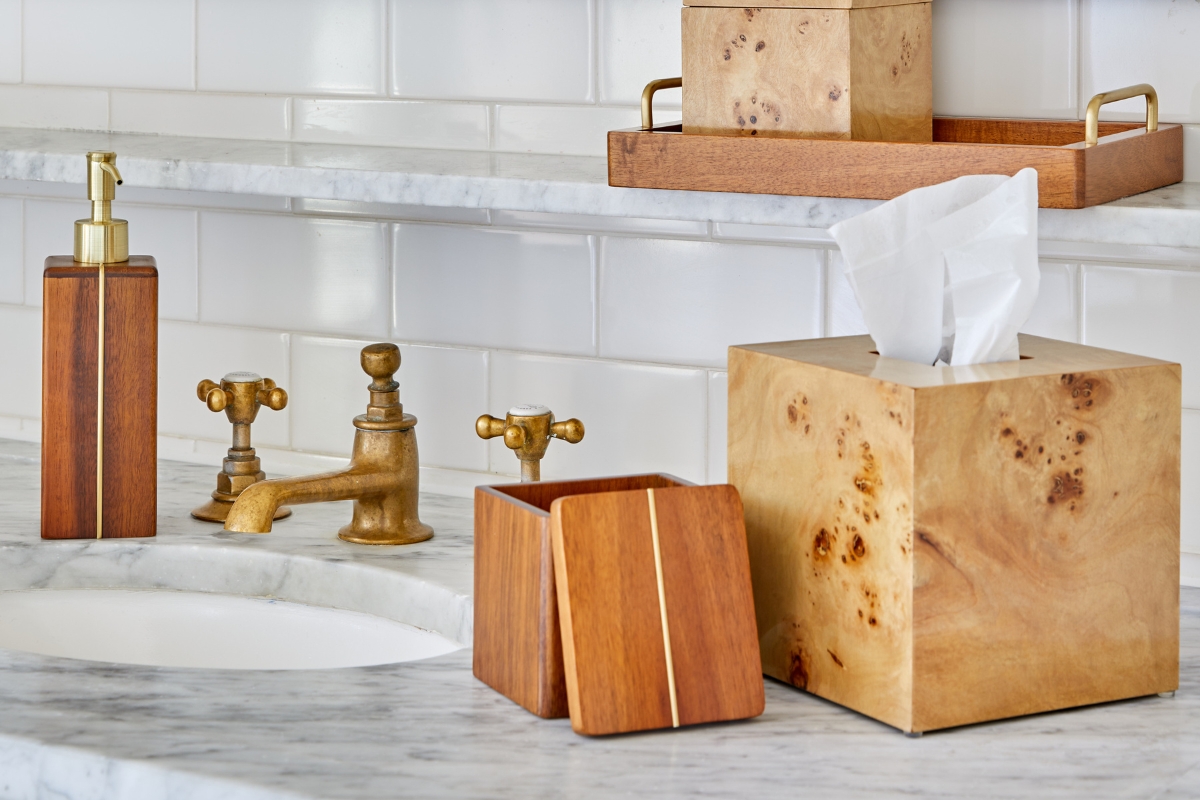 This summer, we're getting back to basics and tapping into nature for inspiration. Natural, wood bath accessories offer a harmonious blend of functionality and aesthetics for a soothing and organic bathroom. Whether you have a modern or rustic bathroom, these timeless pieces will bring some grounding energy to your spa.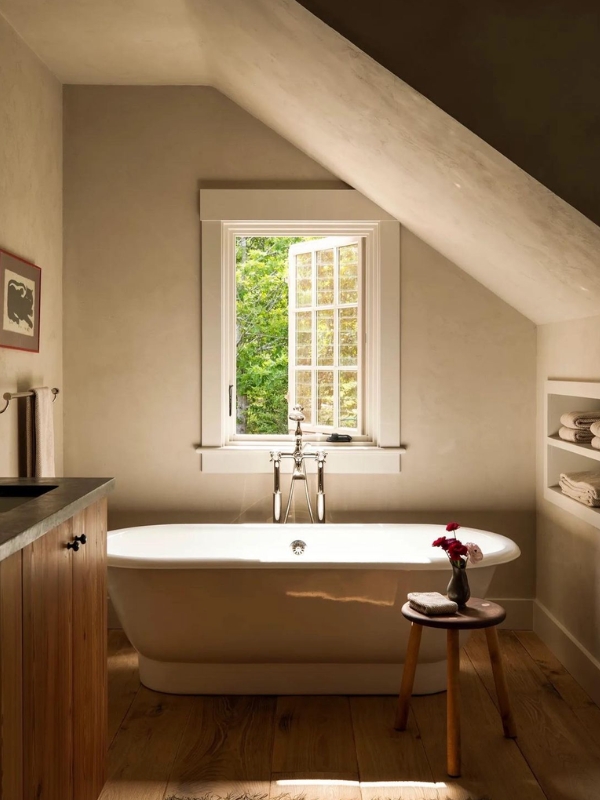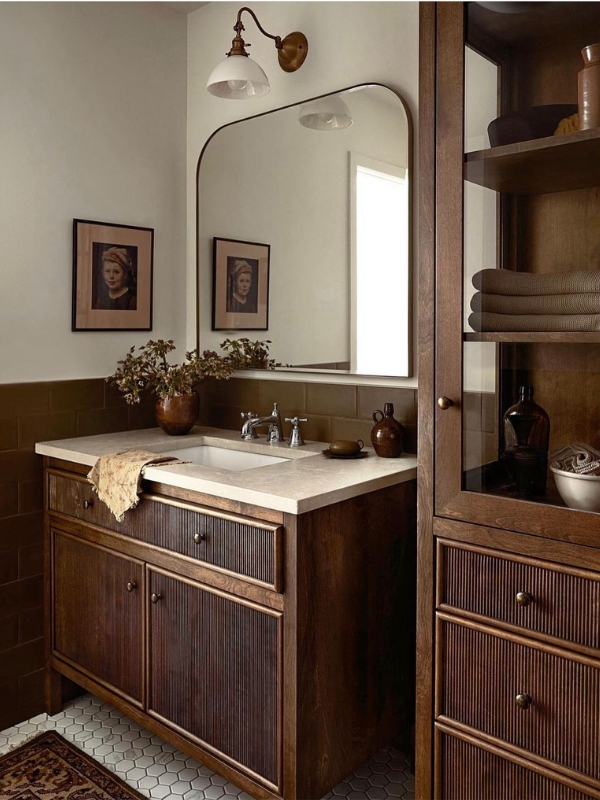 For these collections, we took inspiration from earthy, wood-paneled bathrooms. Our new bath accessories will transport you to a cozy cabin upstate or a charming cottage in the Cotswolds. Explore our new bath accessories below.
Crafted from acacia wood and artfully adorned with a subtle gold line detail, the Sutton Bath Accessory set ensures your countertop is always tidy, while adding a touch of sophistication.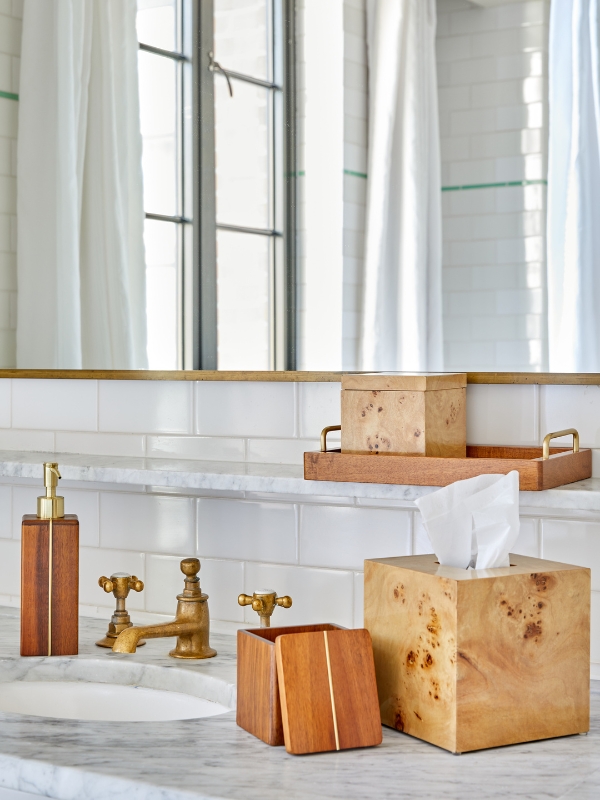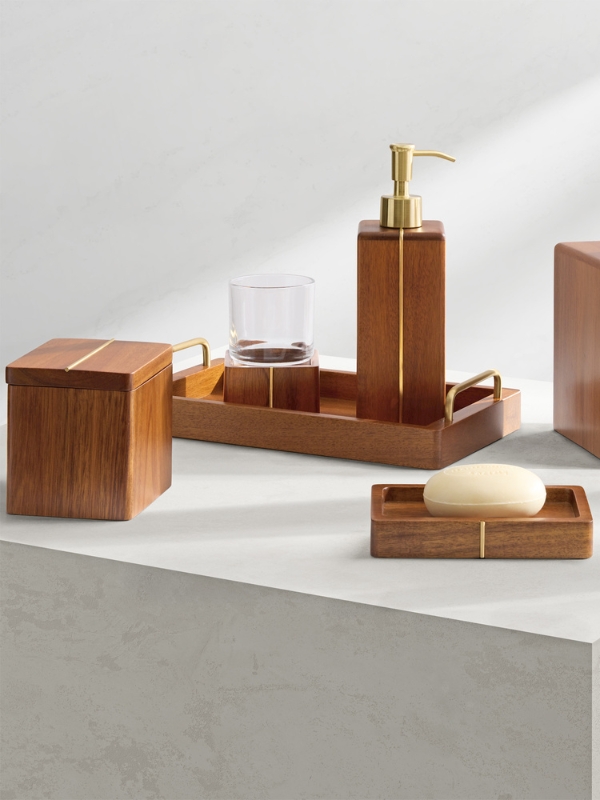 Welcome the beauty of nature into your home with our Mesa Bath Accessories. These timeless pieces are expertly crafted with honey-colored burl wood, giving each accessory a distinctive pattern and a rustic-meets-modern style that is sure to add warmth to your space.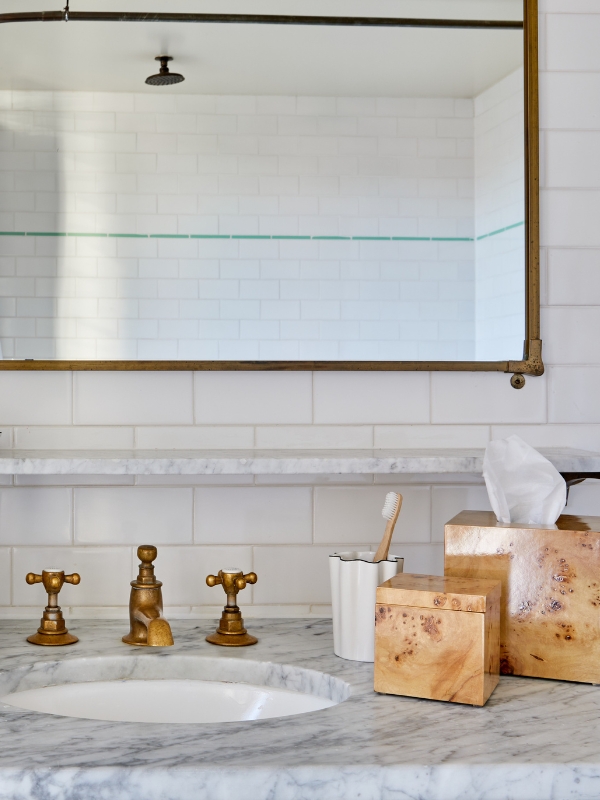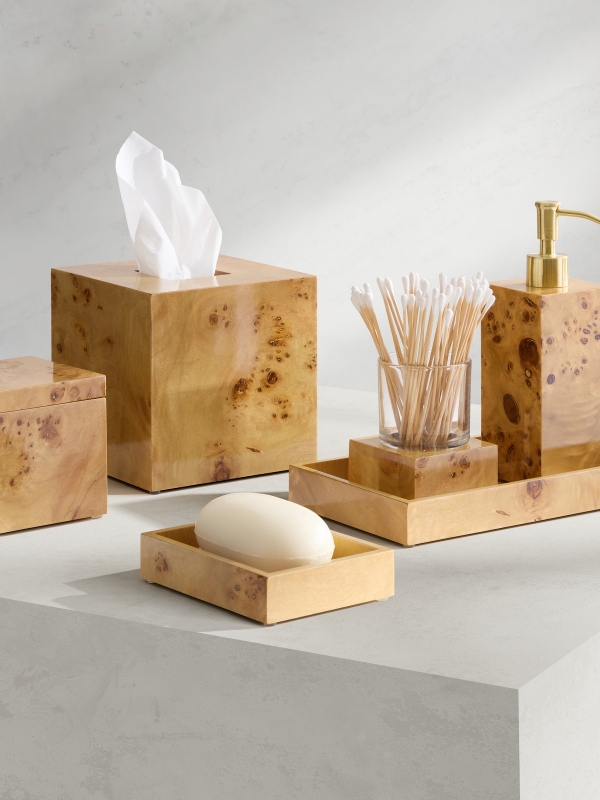 Shop all of our bath accessories here.