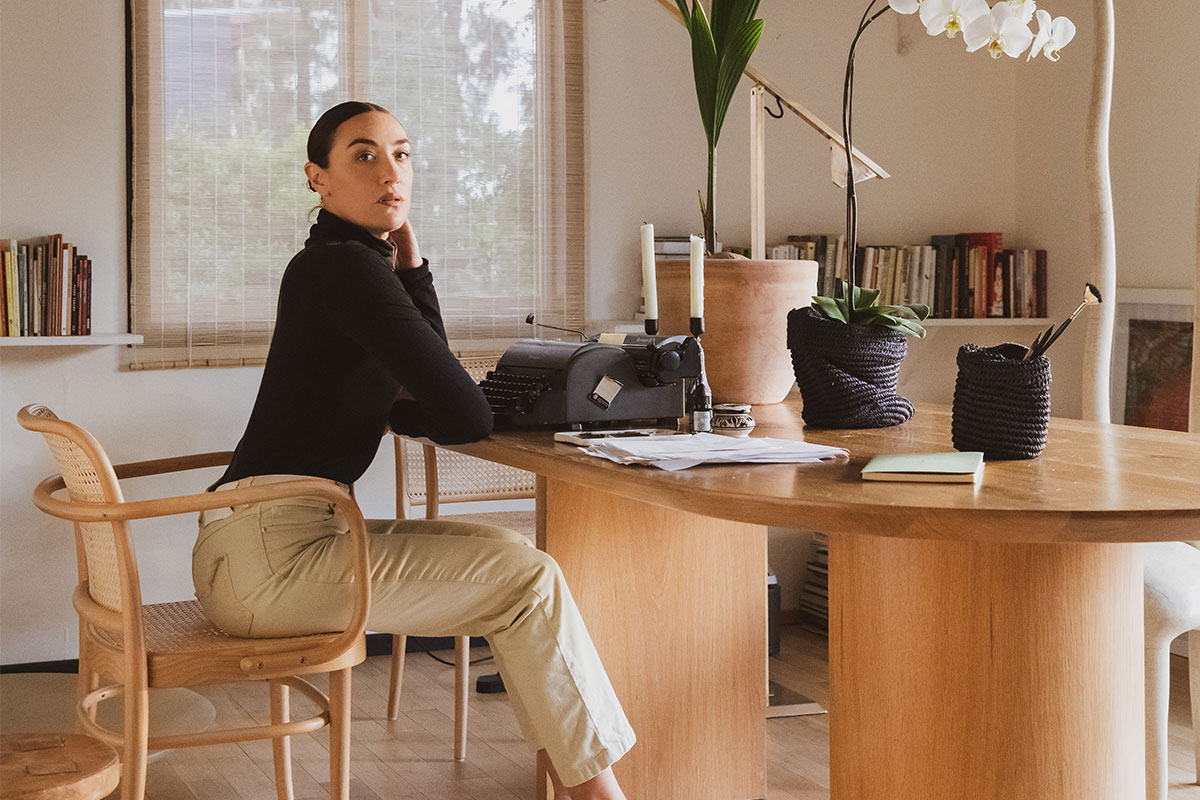 We teamed up with Mia Moretti to create the perfect collection of bags and baskets that serve an everyday use in your home.
After her cross-country move from NYC to Hollywood pre-pandemic, Mia has redefined self-evolution by finding peace in her poetry and participating in daily ritual pleasures in the quiet moments. Mia has published 3 poetry books and spent time perfecting her new home.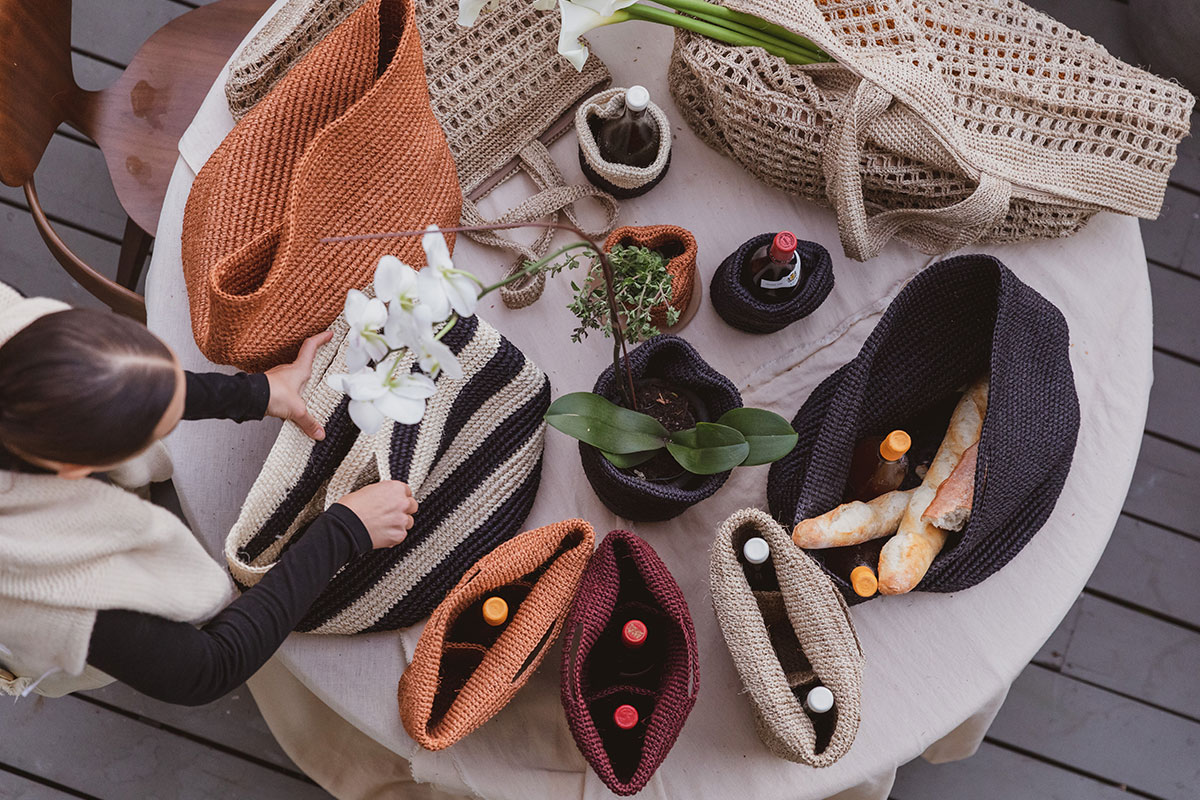 Whether you are on the go, organizing your quiet spaces with nesting baskets, or toting libations to dinner parties, this collection has a piece for you. All handcrafted in Colombia using the native fique plant, the collection is constructed by 40 female heads of household, providing financial security for each family.
"Whether here or there. Home or away. Slinking in or sliding out. Your home should be a piece of you. It should look, feel, smell and taste like you. I designed this collection so I could feel at home, and also bring my home, everywhere. I hope you do too." -Mia Moretti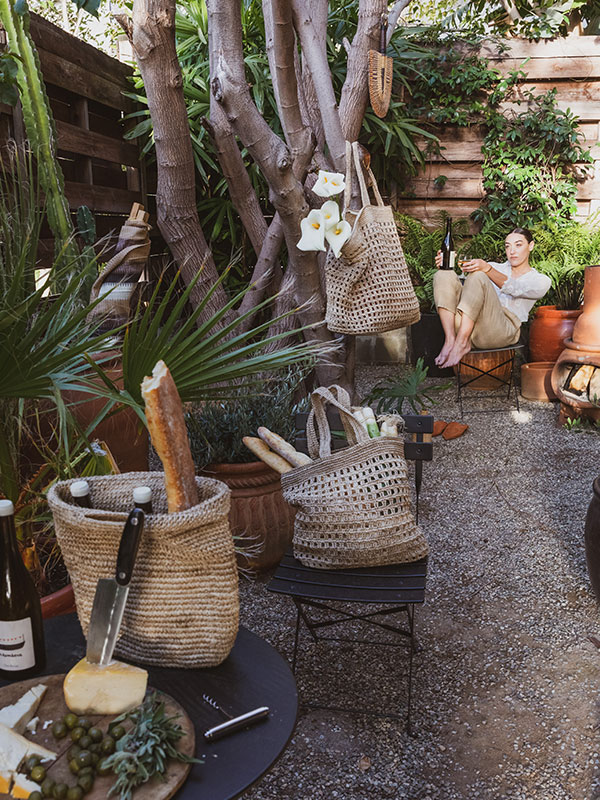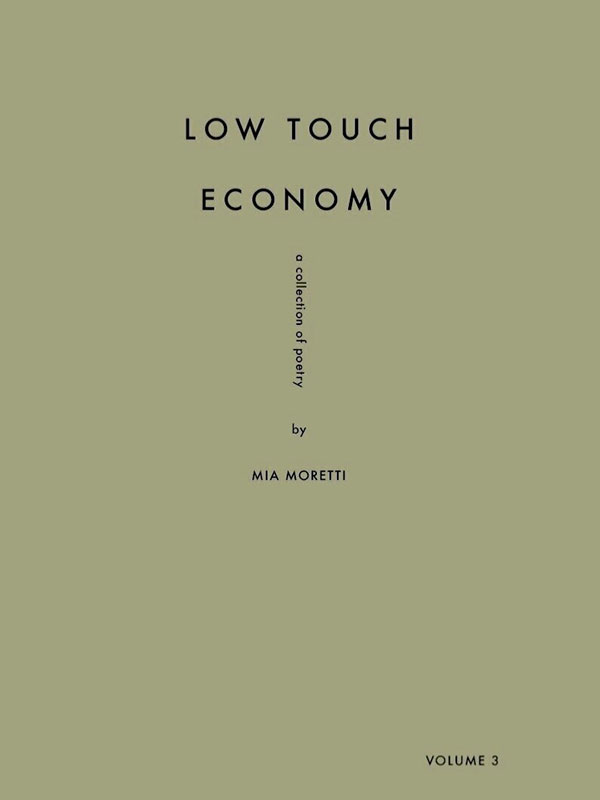 "When visiting a friend for dinner, the appropriate number of bottles for your arrival to the home is three. The Borsa di Vino includes woven dividers so the bottles do not clink together causing unnecessary clanking or risk of breaking." -Mia Moretti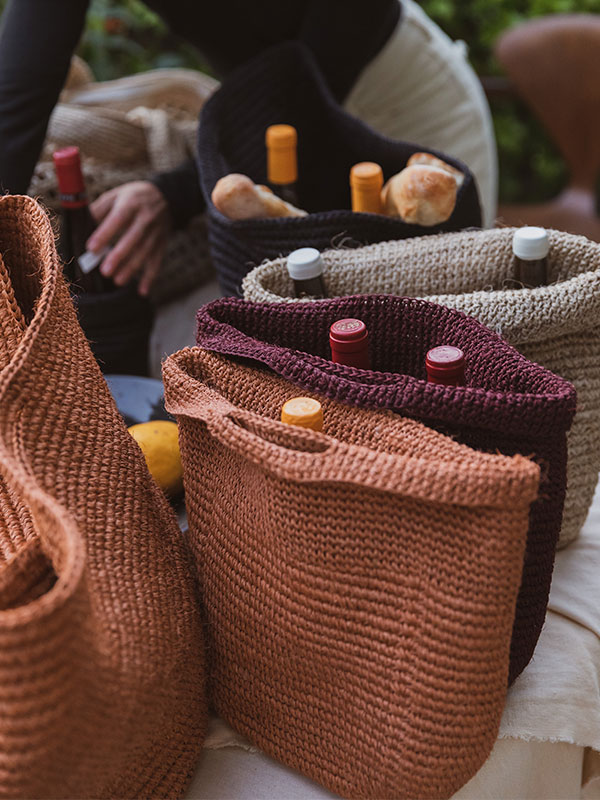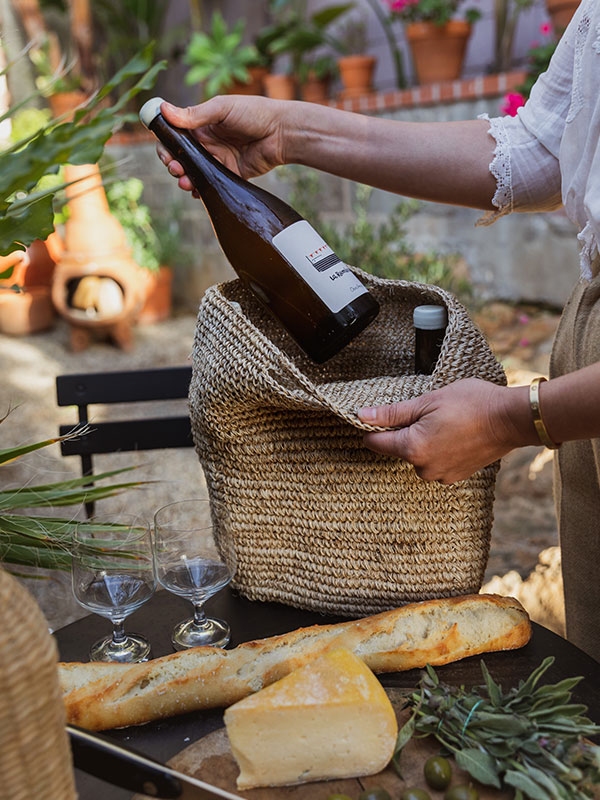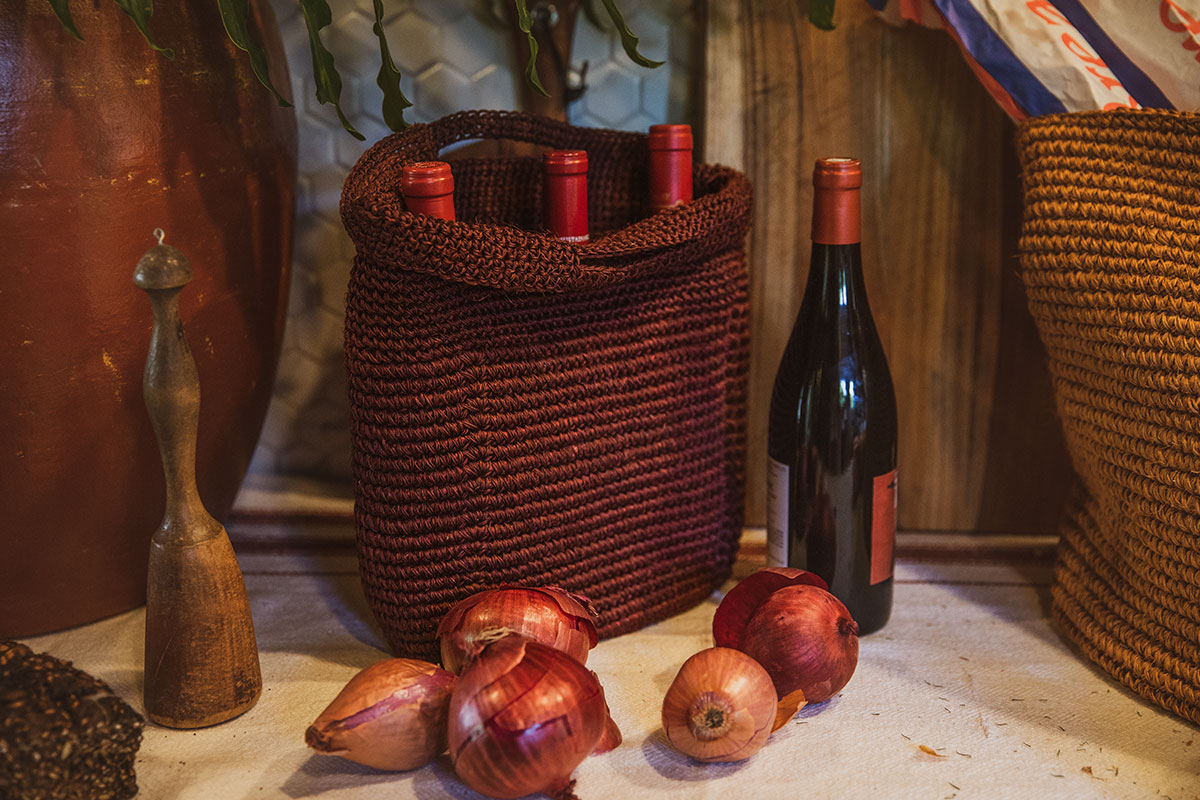 "This bag is designed for when you think you are just picking up 'a few things' at the market and you don't think you need a cart. It is also useful for carrying small children or friends, antiques, large flowers, sports equipment, blankets and beach findings." -Mia Moretti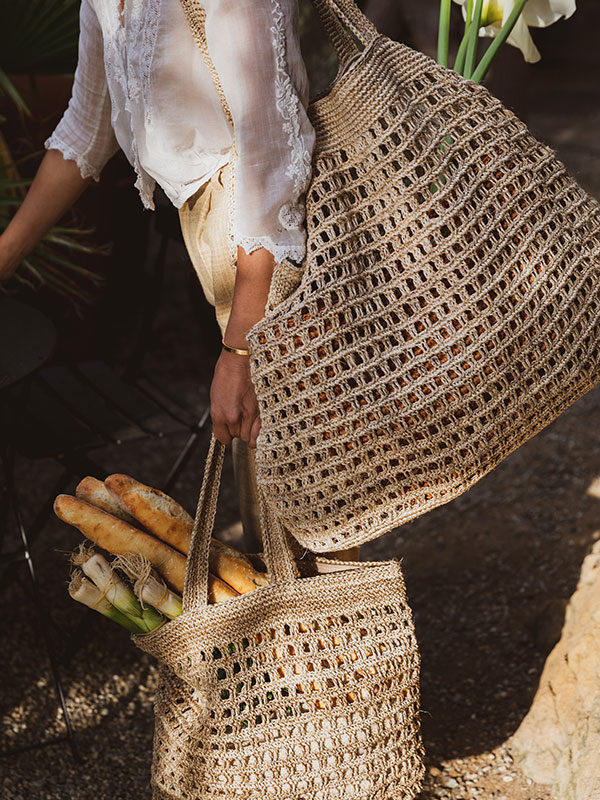 "This basket set is an ode to the nesting table set and perfectly adds the finishing touch to every room in the home." -Mia Moretti