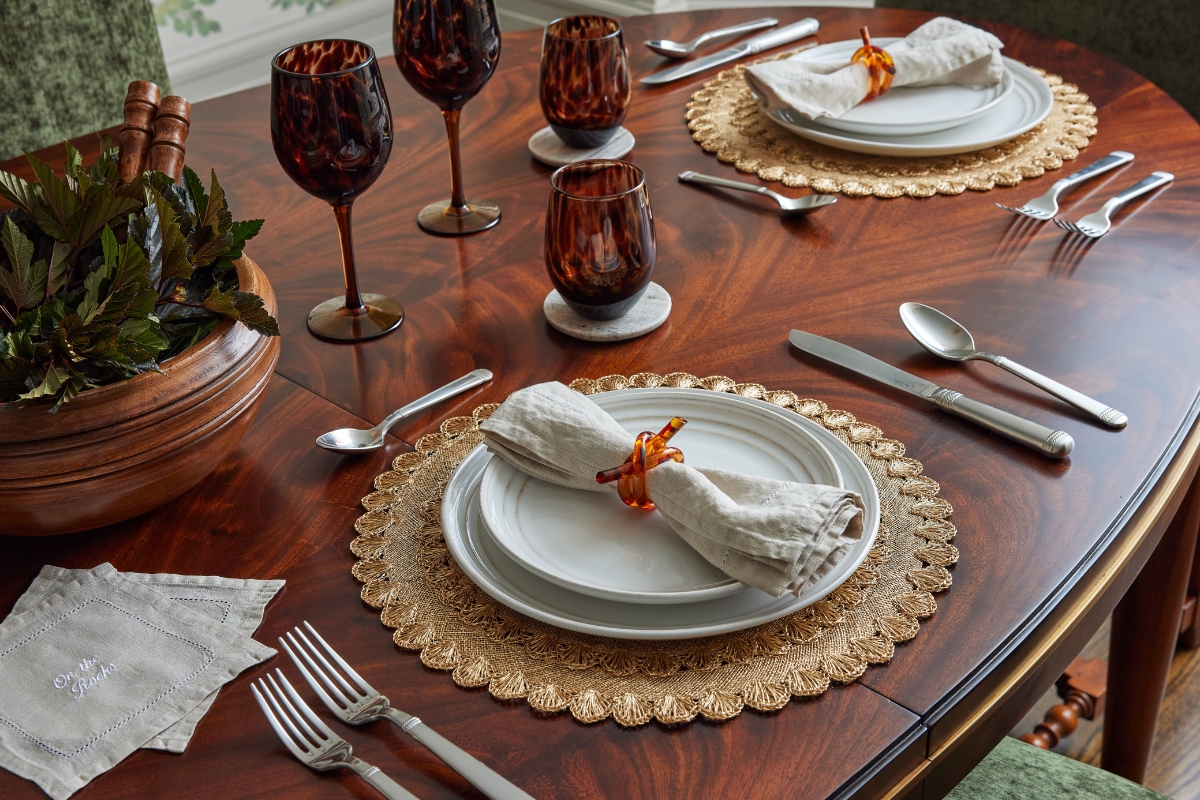 We are pleased to welcome Juliska, a renowned lifestyle brand that epitomizes timeless elegance and artisanal craftsmanship. Rooted in the rich traditions of Europe, Juliska has curated a stunning collection of ceramics, glassware, and home accessories that seamlessly blend the old-world charm with contemporary sensibilities. As self-proclaimed romantics, Capucine and David Gooding founded Juliska with the intention of transforming everyday life moments into extraordinary memories. With a shared commitment to sustainable practices and a love for the artistry of handmade goods, Juliska is right at home with our family of brands. We sat down with Capucine and David to chat holiday traditions and hosting tips– read on for our full conversation with the Juliska founders.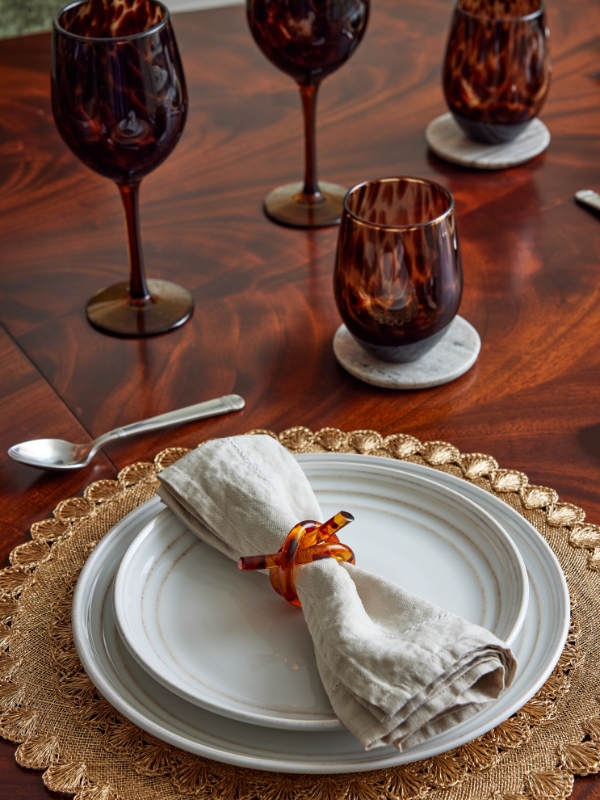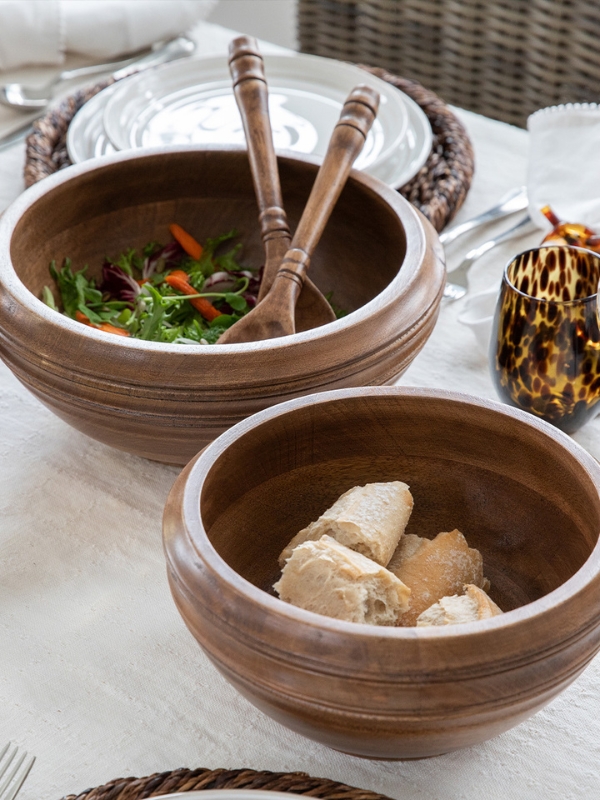 Kassatex: What inspired you to create Juliska, and how does your brand's philosophy align with setting a memorable holiday table?
Juliska: It was our passion for unforgettable entertaining at home that inspired us to create Juliska as newlyweds over twenty years ago. In our own lives, we are forever searching for ways to create togetherness for our three children, family and friends, and that usually happens when we are all gathered together around a table. Whether it's a casual midweek dinner or a formal holiday affair with all the festive trimmings, we passionately believe that we're not just setting the table– we're setting the scene– for magical memories that will last a lifetime.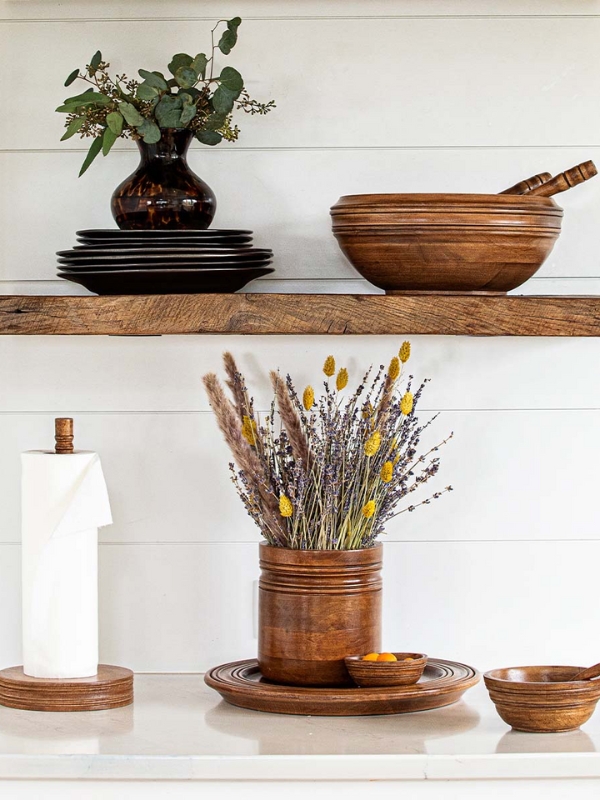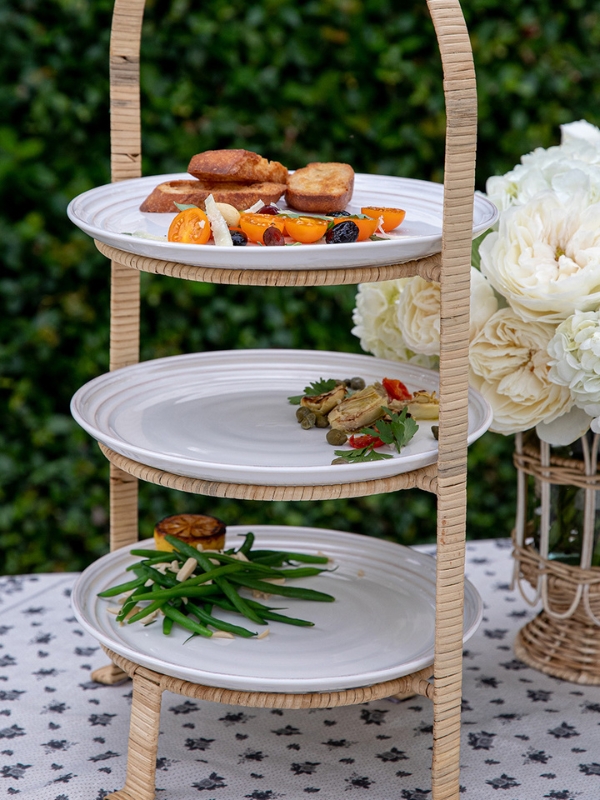 K: Could you share some essential elements for a beautifully set holiday table? What key pieces or themes do you recommend incorporating?
J: The most important thing about the art of table setting is creating a beautiful feast for the eyes, because doing so is a love language that everyone inherently understands at first glance. The table is not just a place where you serve food, it is the heart of the home! For the holidays, it doesn't take a lot to transform the everyday table into a tableau worthy of celebrating. Adding just a few elevated elements can have a grand effect, from a gorgeous platter to serve the turkey, to displaying desserts on a beautiful pedestal or using a fabulous tablecloth (this can be an heirloom piece or a quick purchase from the fabric shop)! Not to be forgotten is beautiful glassware, which adds instant sparkle and makes every sip a splash more special.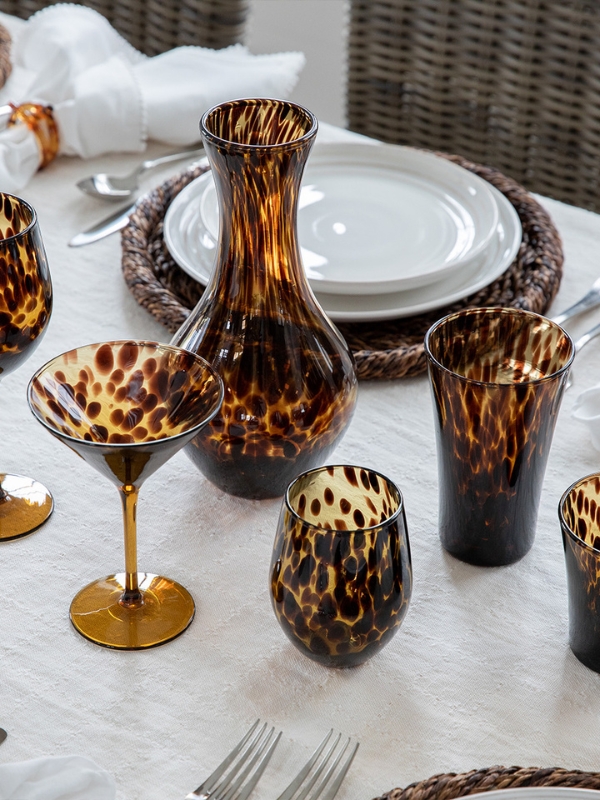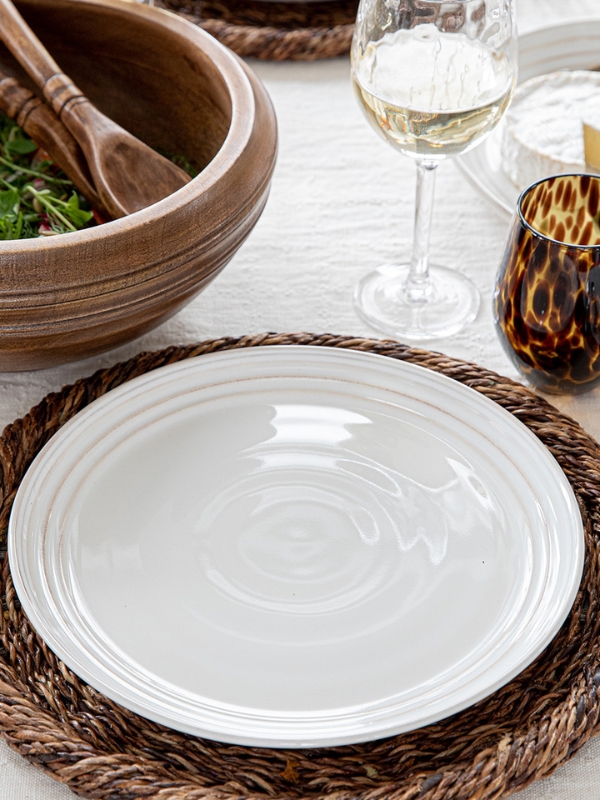 K: Hosting during the holidays can be overwhelming. What are your top 3 tips for creating a stress-free and welcoming atmosphere for guests?
J: What we've learned after decades of entertaining and thousands of table settings is that there are only three rules that matter:
1. Will your guests feel loved? (Think thoughtful details like handwritten place cards, adding their favorite songs to the playlist and having their favorite drink ready at the bar!)
2. Do you have everything you need for the meal to function? (For example, steak knives for filet mignon, cream and sugar for tea, etc.)
3. Does your tablescape make you smile? (If even the thought of something makes you happy, the answer is always, "go for it.")
If you accomplish the above you are literally and figuratively, all set!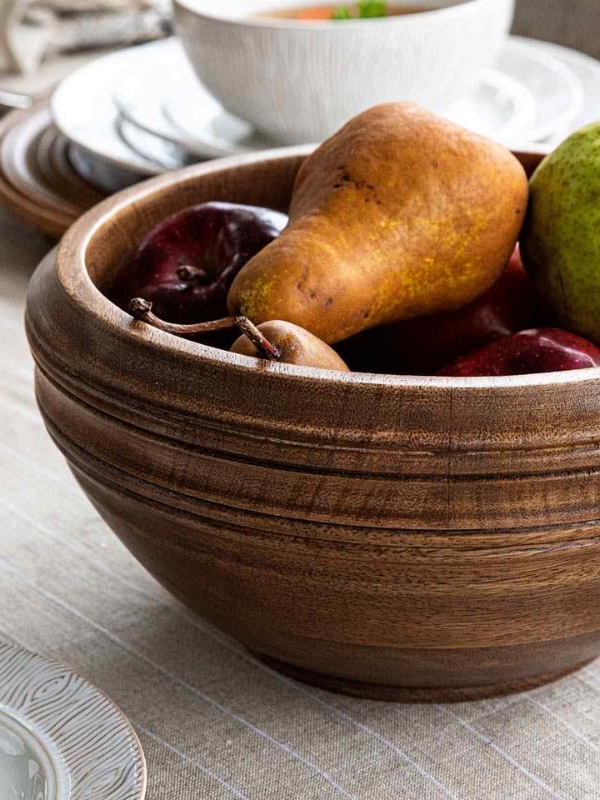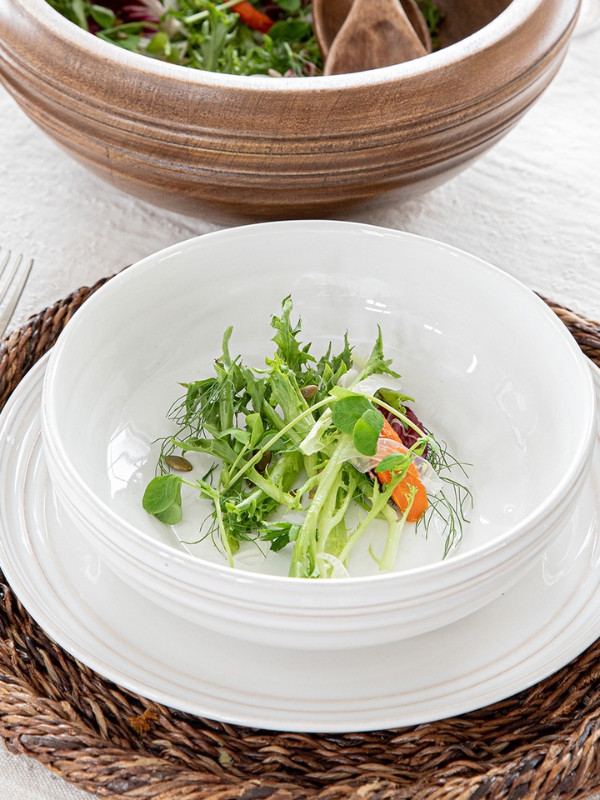 K: Juliska is known for its distinctive ceramics and glassware. How can one effectively mix and match different collections to create a unique and cohesive holiday table setting?
J: We solemnly swear that the perfect mix doesn't have to match! In fact, we specifically design our collections to complement each other so that you can play with your patterns and layer your look in endless ways to curate your own style. Start with a foundational setting (most often this is white, but could easily be tartan or toile, etc.) and then utilize different accessories like linens, napkins, accent plates, glassware and more, to weave your own story.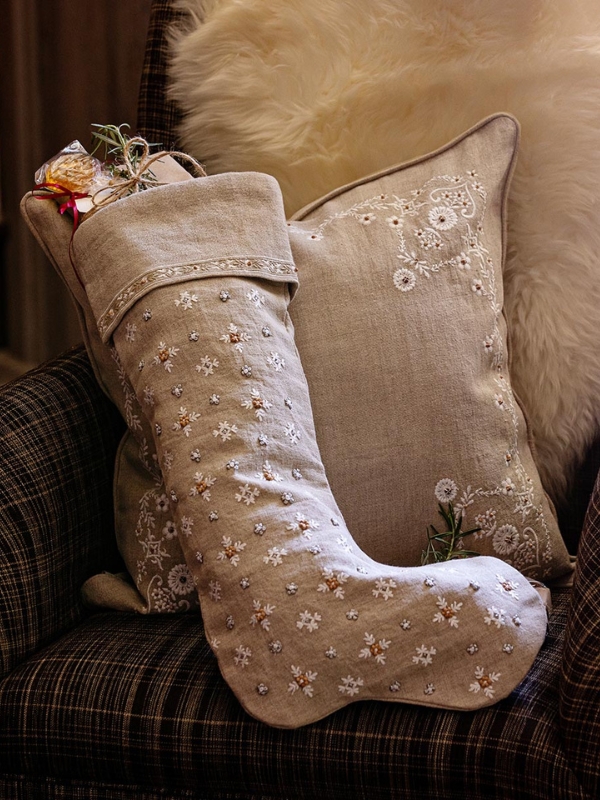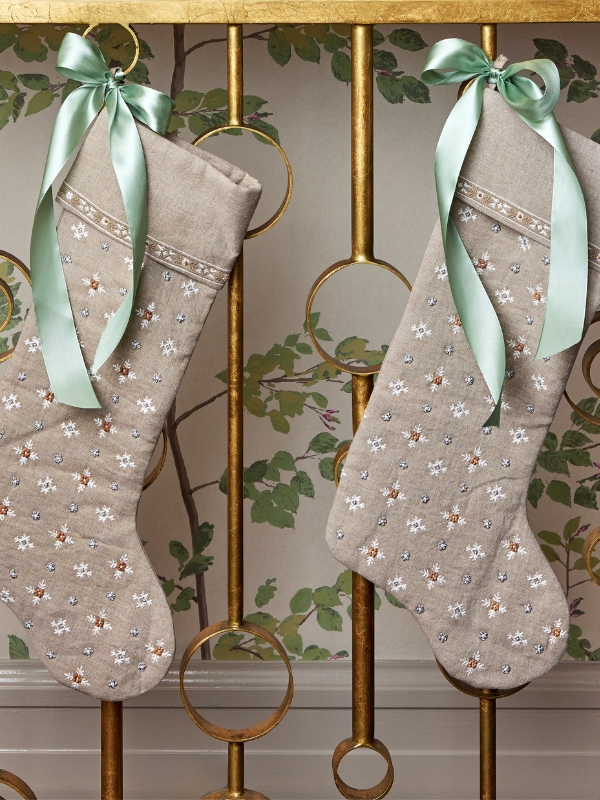 K: When it comes to selecting colors and patterns for holiday tableware, what advice can you offer to strike a balance between festive and elegant?
J: Everyone has their own unique sense of style and what one person thinks is elegant, someone else might find boring. Generally speaking, to amplify the feeling of festiveness, use lots of color. To infuse elegance, light taper candles and write name cards for all your guests.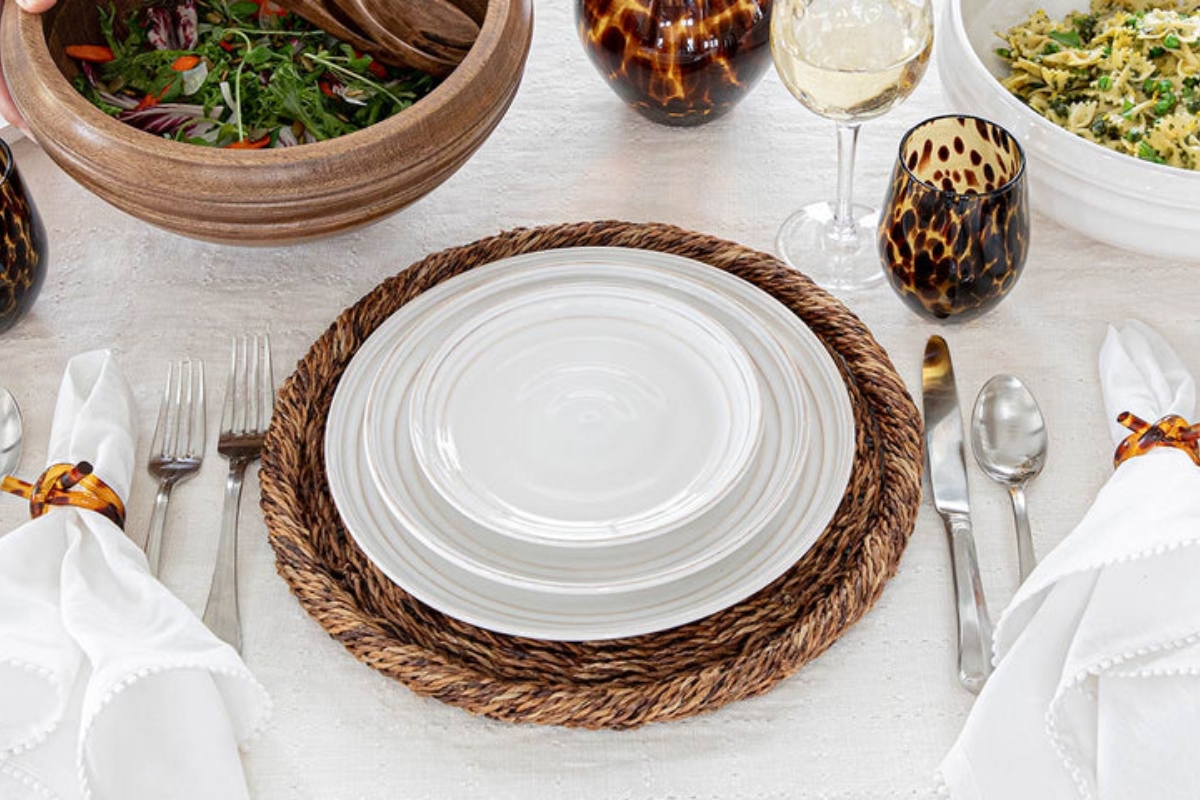 K: Many families have unique customs when it comes to holiday gatherings. Can you share a personal family tradition?
J: One of our favorite, "invented" family traditions are our Wish Jars — our secret to gift-giving success for over a decade! Starting around Thanksgiving, we place a Wish Jar on the mantel for each family member, labeled with their name on it. Leading up to Christmas, anytime someone thinks of something they would love to have (from cooking lessons to roller-skates), they scribble it on a piece of paper and put it in their jar —making Santa's job quite fabulously foolproof.
Shop Juliska here.