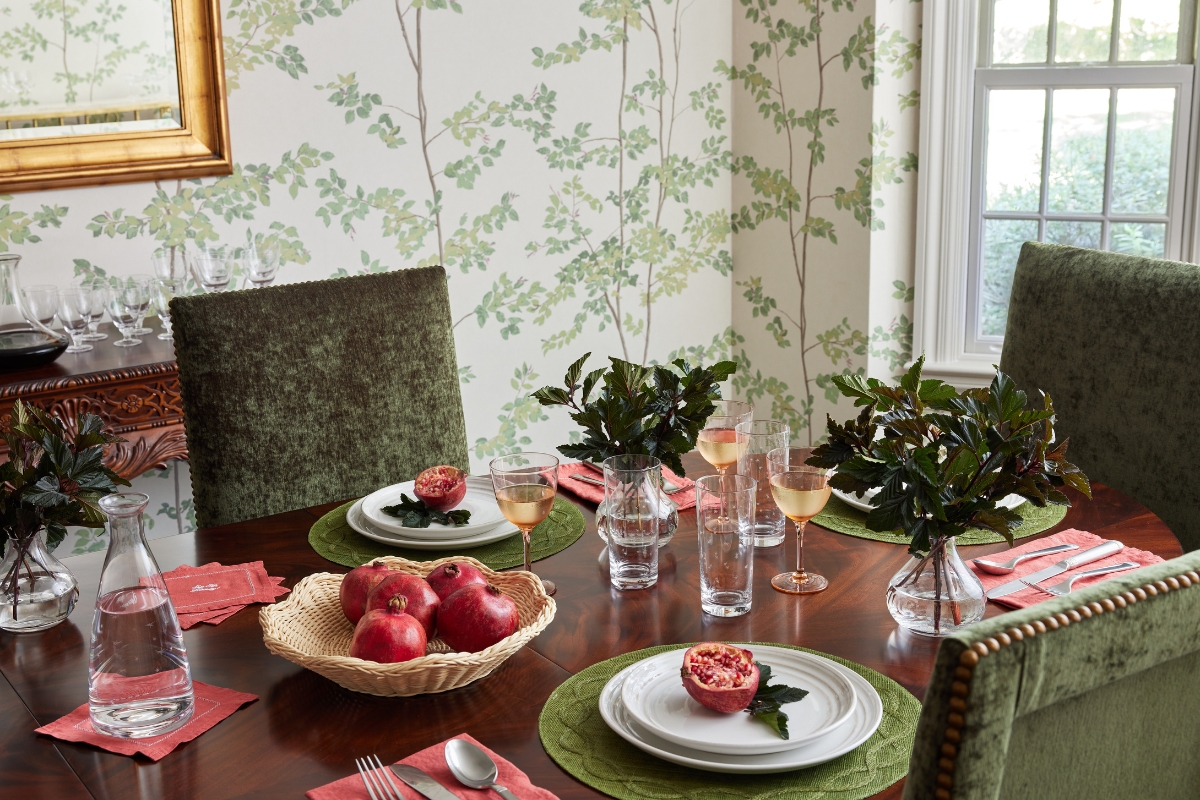 We are thrilled to now offer The Vintage List, a distinctive brand that beautifully encapsulates the essence of timeless elegance and nostalgia. Inspired by the charm and allure of vintage glassware, founders Camilla and Henry created The Vintage List in London to blend antique-appeal with contemporary practicality. With its roots embedded in the pages of history, this brand effortlessly marries old-world charm with contemporary sensibilities, offering a collection of carefully curated items that transport you to a past era of charm and grace. At the heart of The Vintage List is a deep appreciation for vintage design, evident in their beautiful glassware. Read our full conversation with the founders of The Vintage List as we ask them for tips on hosting this holiday season.
Kassatex: What inspired The Vintage List?
The Vintage List: The Vintage List was born out of a love of Vintage glassware. My husband and I love collecting vintage glass and used to comb antiques markets and fairs looking for it. We realized that sets were becoming more and more hard to find and of course, when you broke one, near impossible to replace. We decided that it would be wonderful to make pieces as beautiful as the originals but that were much more at home in our modern world (everything can be put in the dishwasher) and replaceable. So we set about finding a factory that could help. We started with just three shapes and two patterns: Champagne Coupes, liqueur glasses and our tumblers. This has grown substantially over the eight years we have been trading.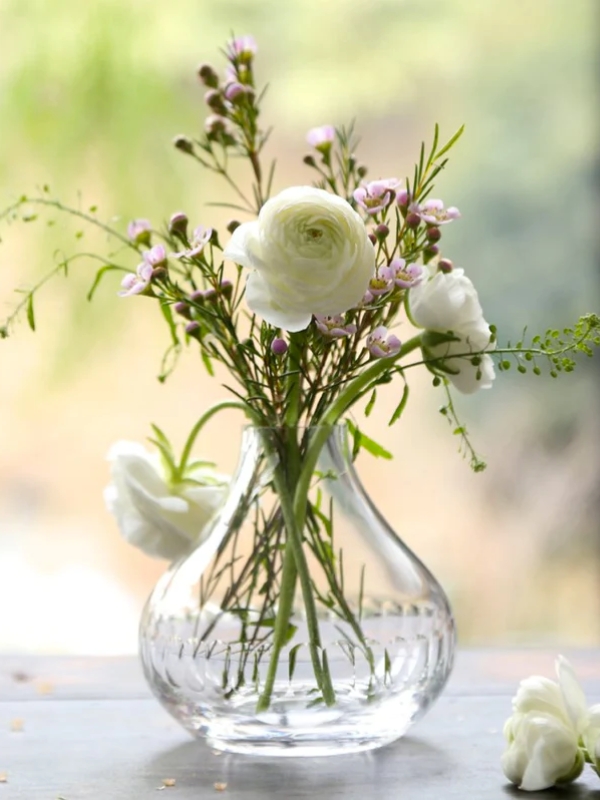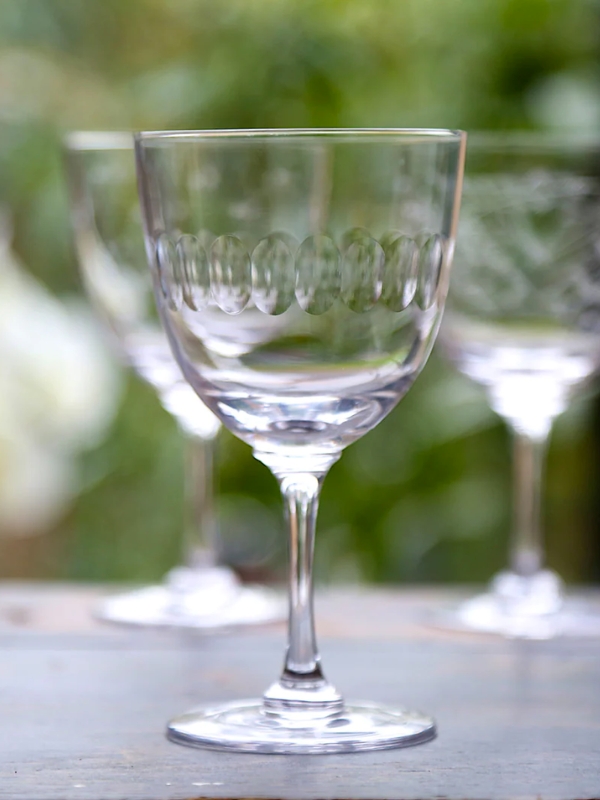 K: How does The Vintage List integrate modern trends without compromising its antique aesthetic?
TVL: All of our decorations are taken from original patterns that we have seen and then slightly adapted to make them feel fresh and perhaps less fussy than the originals. I do think that they reflect an authentic antique look but seem to complement the modern tableware that you find on every day tables. I love the mix and match look on a table because it creates interest. The shapes of our glasses are all classic, and the patterns can either look antique or modern depending on the setting and what is around them.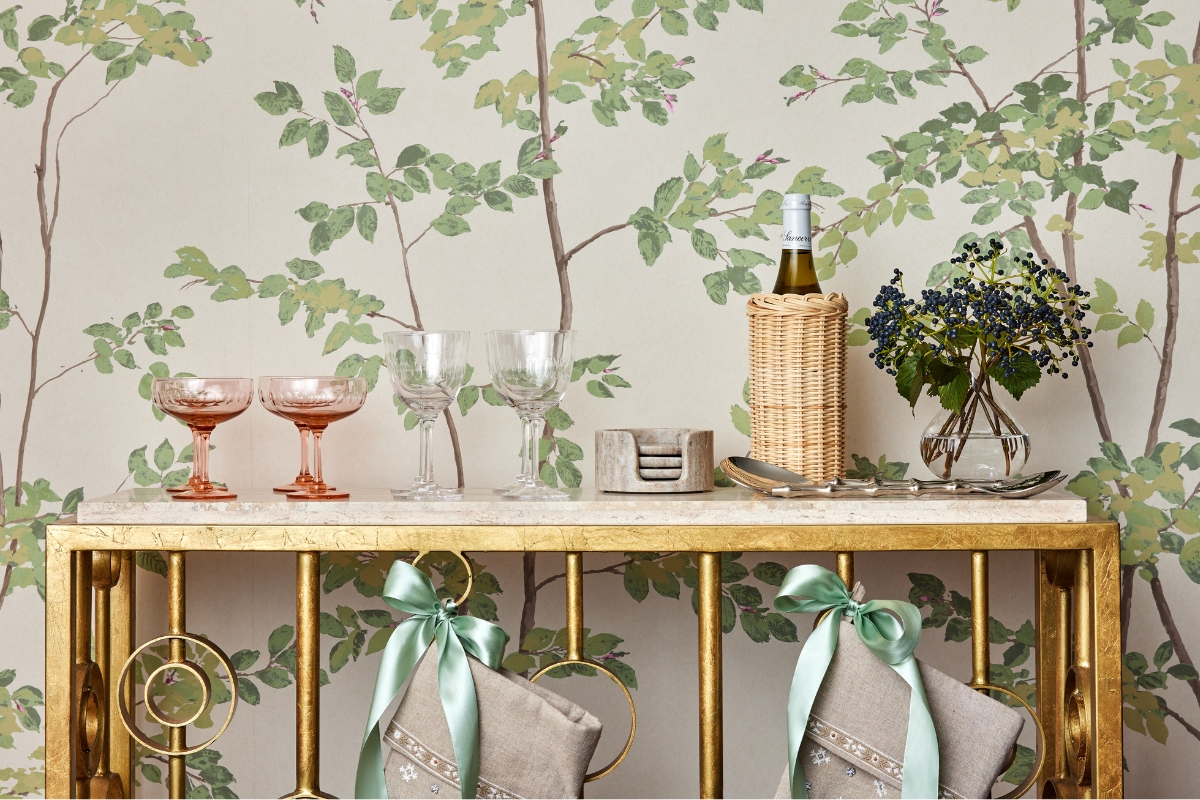 K: Essential spirits and wine that will always be found on a Vintage List Bar Cart?
TVL: My bar cart always has the essential gin and vodka. I love a martini and negroni so will have the ingredients for both probably. I do get into trying out different cocktails so I inevitably end up with some obscure ingredients. At the moment I have a lemon liqueur.
K: What are the essential glassware and bar tools that would elevate the aesthetic and functionality of the bar cart?
TVL: My bar cart essentials are a mixing glass, a cocktail shaker and an ice bucket. Those are the basics. But of course, you really need a suitable glass to put your concoctions in!
K: Best way to mix and match different types of glassware on the bar cart to create an aesthetically pleasing and functional display?
TVL: My one rule is not to crowd the cart. Here less is more. Choose one or two shapes of glass to put on the cart and only put them in pairs. Store the other in a cupboard or nearby so that you can get them when you need them. Martini glasses are very pleasing to look at, a cocktail glass is very useful and then some form of short whisky glass. Then focus on the other things you need: ice bucket, dish, cocktail shaker and a mixing glass. The bottles will take up the most space!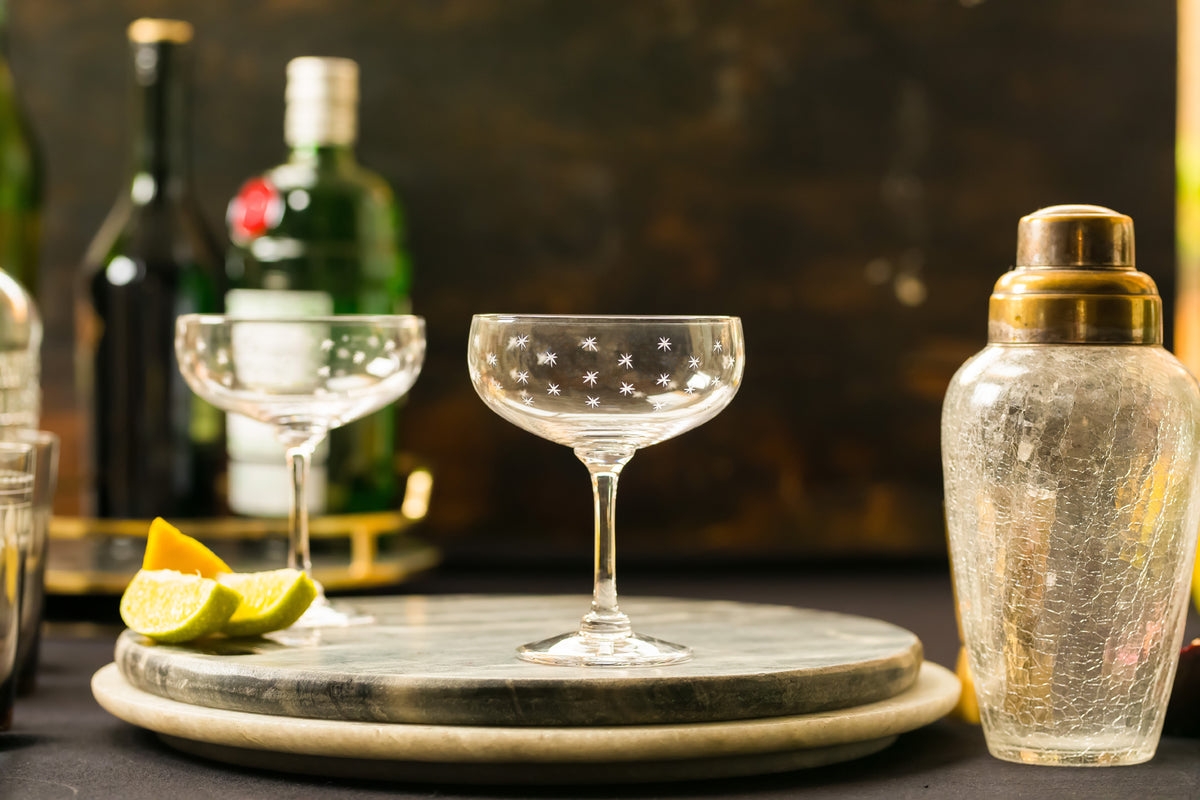 K: Favorite holiday cocktail?
TVL: This year it has all been about The Paloma.
K: Favorite Family tradition during the holiday season?
TVL: Being British we spend most of Christmas eating and entertaining in the house. We light fires, go for walks and play games. I love hosting people so we do have a revolving door. I guess my favorite family tradition would be breakfast on Christmas day which is just the 6 of us, delicious pancakes or smoked salmon and a lot of noise!
K: Describe a classic bar cart designed by The Vintage List in three words:
TVL: Elegant, sophisticated, ready!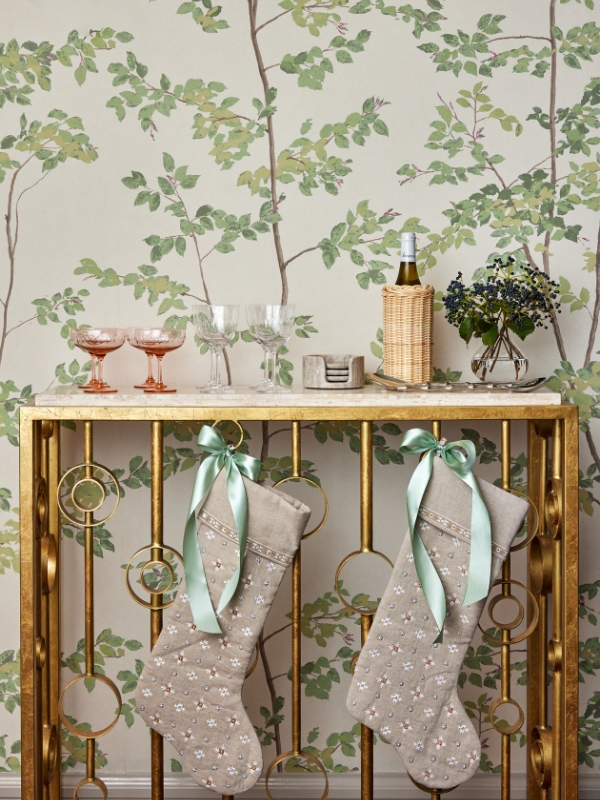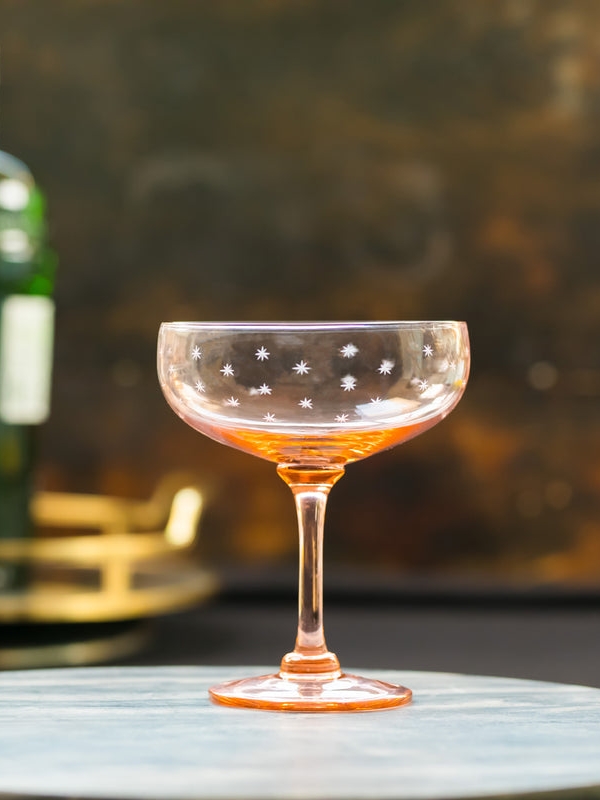 K: Best gift to give during the holidays?
TVL: I love giving things that are practical but beautiful: a blanket, a vase or jug, some particular antique bowl that you have found that you know will be treasured. Things like that.
K: Favorite bar snack?
TVL: I'm afraid I can't say no to a crisp!
K: Best hotel bar?
TVL: In London? Claridge's. You can't have a bad time there.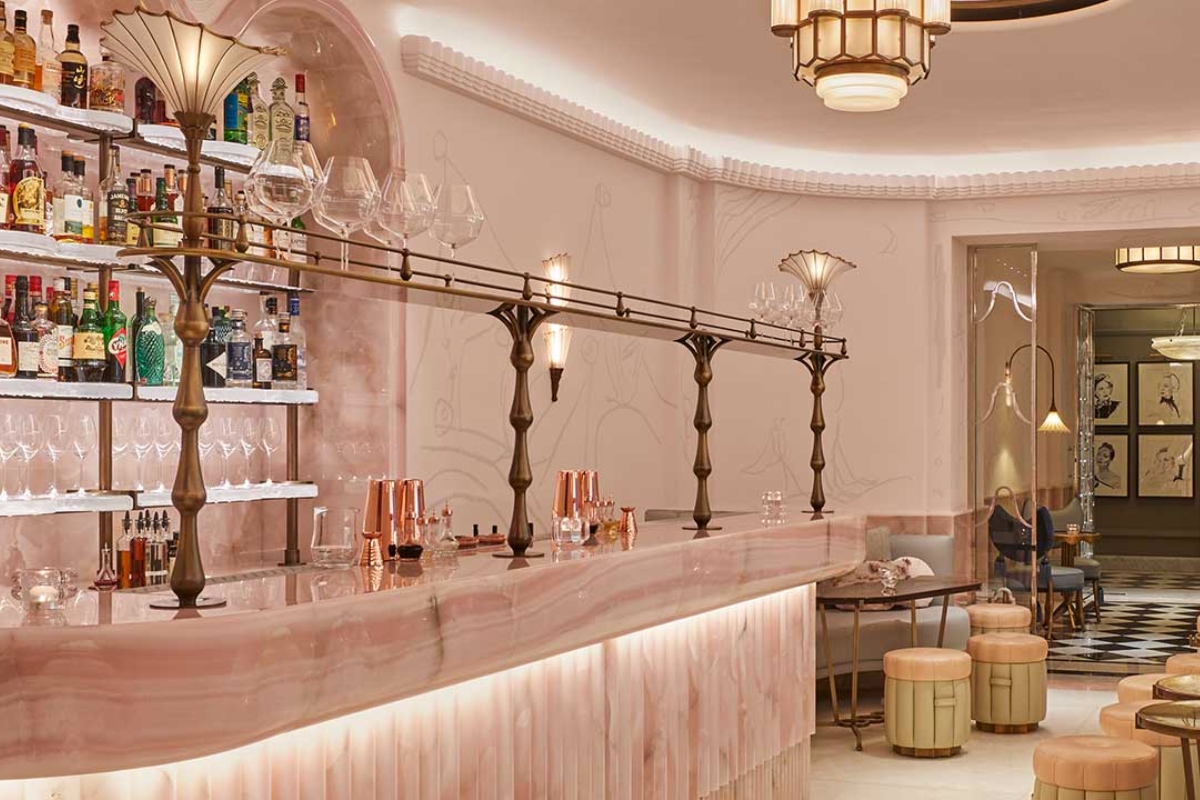 Shop The Vintage List products here.