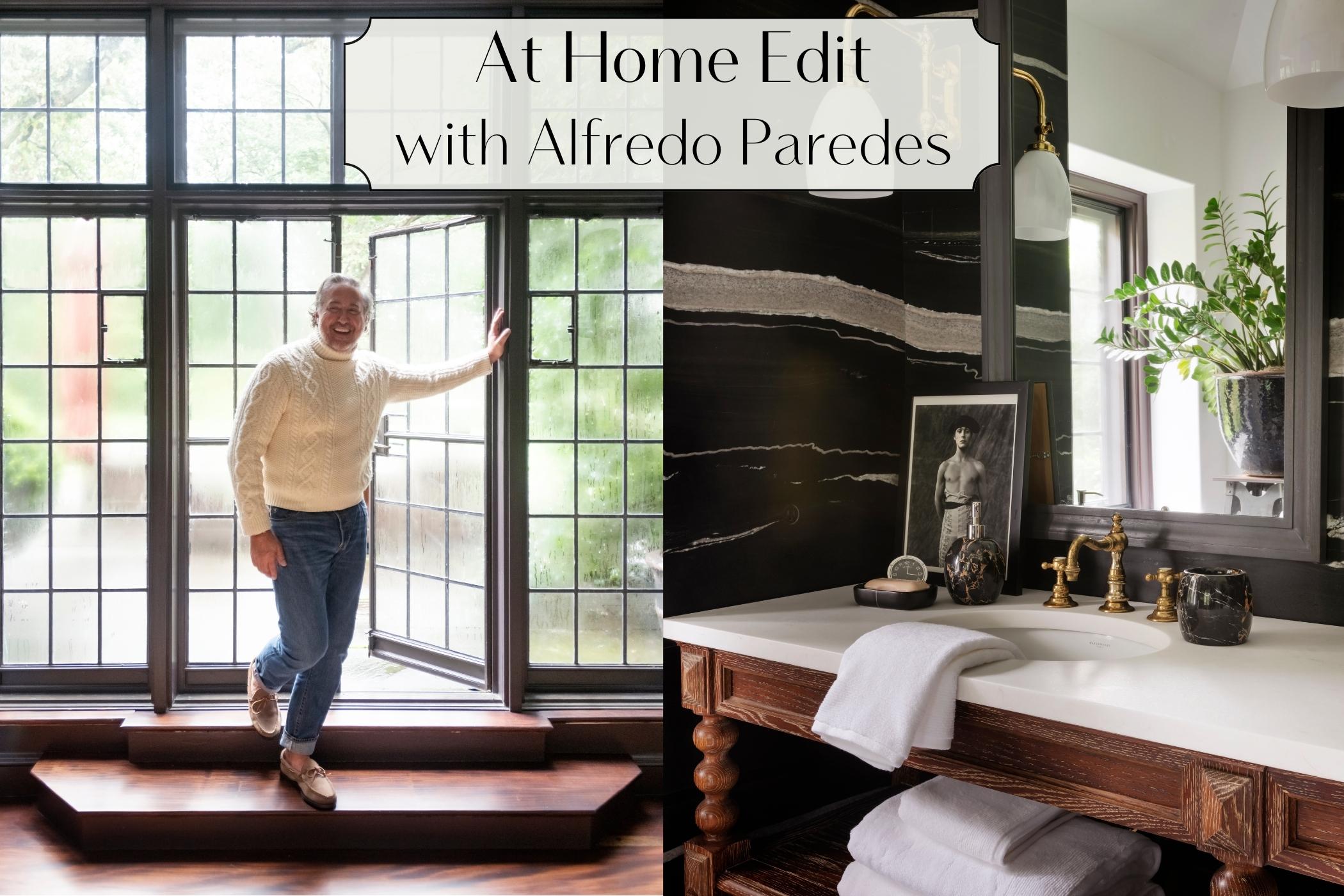 Alfredo Paredes, a design maestro and visionary, is an encyclopedia of knowledge. He is the master of eloquent layering, creating refined, sophisticated designs. From bookshelves bursting with antiques and family portraits to the simple toss of a cashmere throw blanket, Alfredo's sense of style is present throughout his home in Locust Valley, NY. The Great Gatsby style manor was designed by Harrie T. Lindeberg for the Arm & Hammer heir Frederick Edwin Church, and completed in 1929. Seeped with a romantic and historical atmosphere, we had the most impressive visit and learned how to style our collections with the Alfredo touch, in his bold and alluring home.
Prior to launching his own practice in 2019, Paredes was Executive Vice President and Chief Creative Officer at Ralph Lauren for 30 years, where his body of work included conceiving their Madison Avenue Flagship, The Polo Bar and the brand's 50th Anniversary Runway presentation in Central Park.
We sat down with Paredes at his home on Long Island to discuss bathroom design. Watch our rapid fire Q&A below and read on for our full conversation.

Video by Julie Florio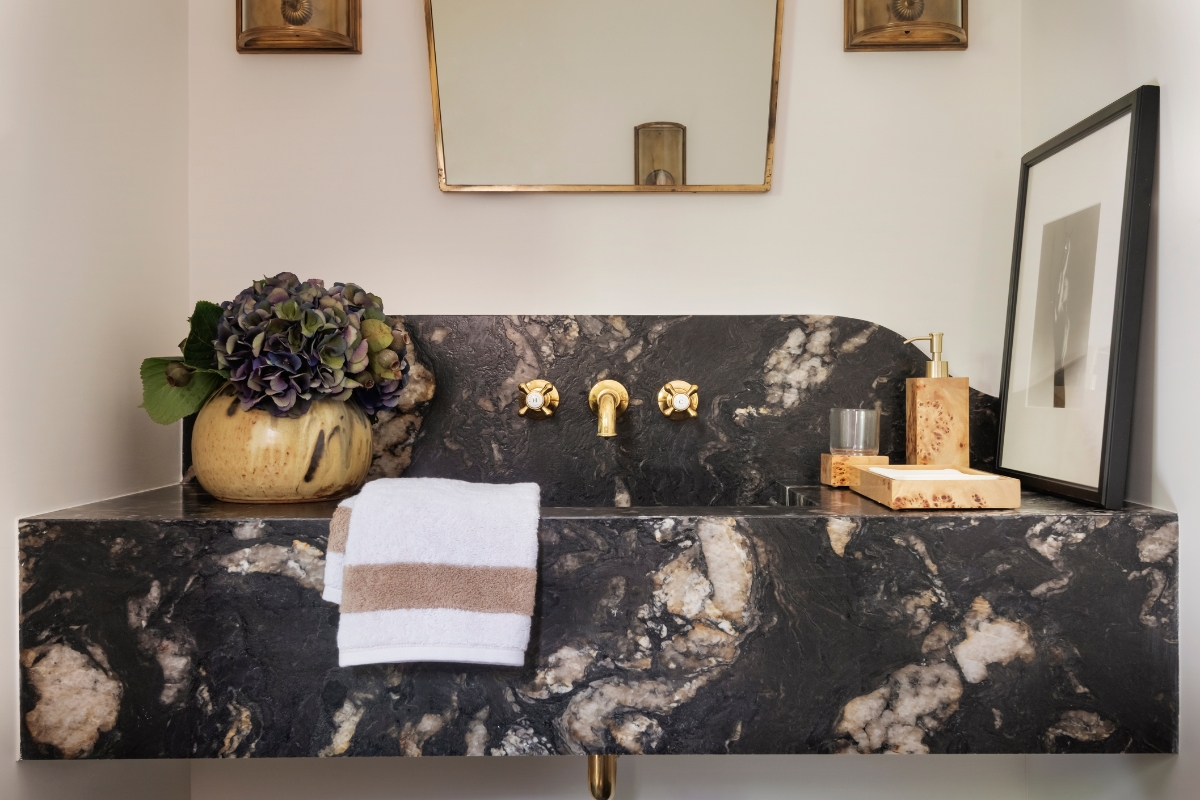 Kassatex: When selecting bath accessories, how do you strike a balance between functionality and aesthetics?
Alfredo Paredes: Functionality is core to any good design, so any accessory should first be essential to your routine or provide something necessary for your guest. Employing natural materials, whether wood, leather or stone, that compliment the permanent fixtures in the space will bring harmony.
K: How do you choose the right towels for a bathroom?
AP: I like to keep this classic and minimal. Stark white finishes folded neatly in accessible areas makes the bathroom spa like. Who doesn't like that?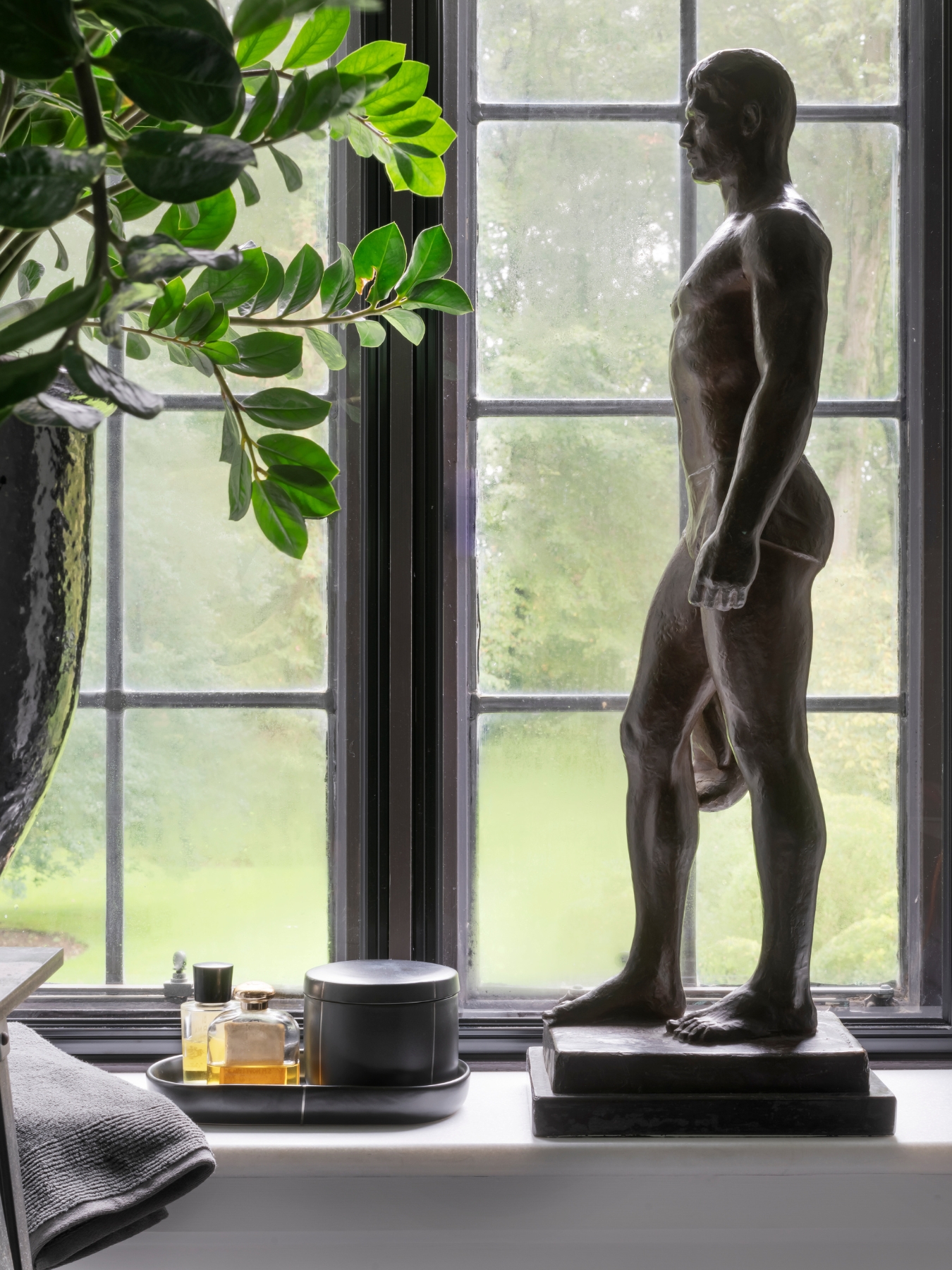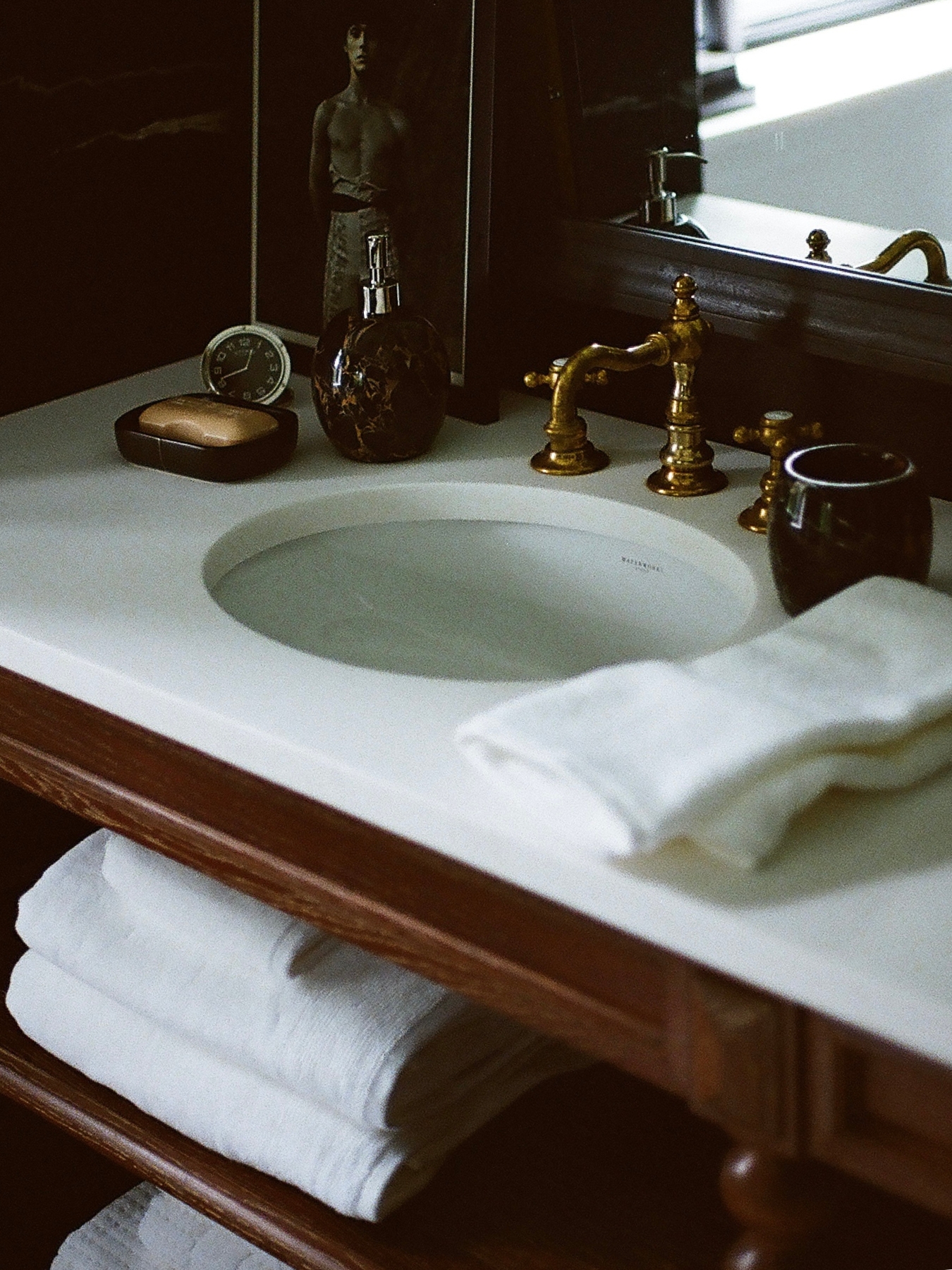 K: What is the best way to display and organize bath accessories and towels?
AP: For me it is about simplicity. I prefer not to display a lot of towels – just those that are needed, folded or hung neatly. Storage, as with in any space, is critical. Floating shelves and built-in towel bars help to keep everything accessible and neat. I don't like to see toiletries and accouterments out, so there should be stylish containers for everything you need.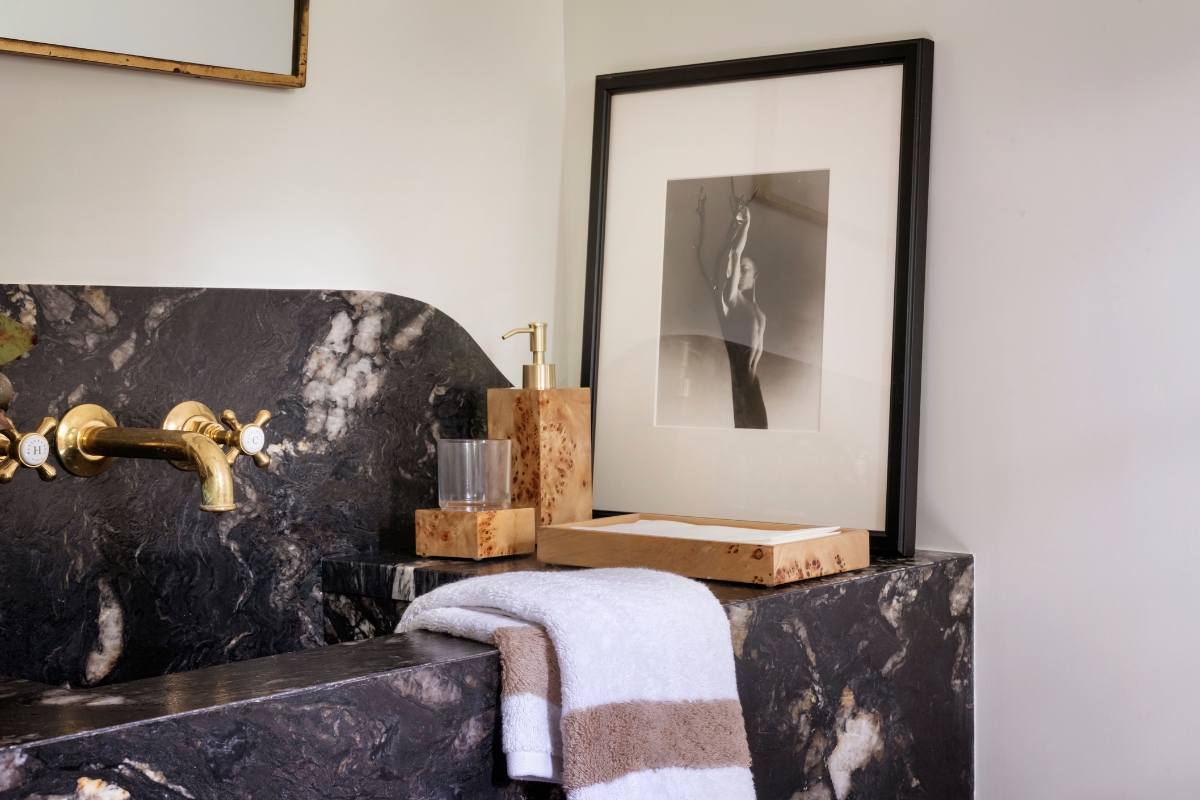 K: How do you make a small bathroom feel more spacious and open?
AP: I love a dark bathroom. That might not be obvious, but it is a great solution when you are working in a small space. Large mirrors, floating vanities and extending tile to the ceiling are also great tricks to improve a small bathroom.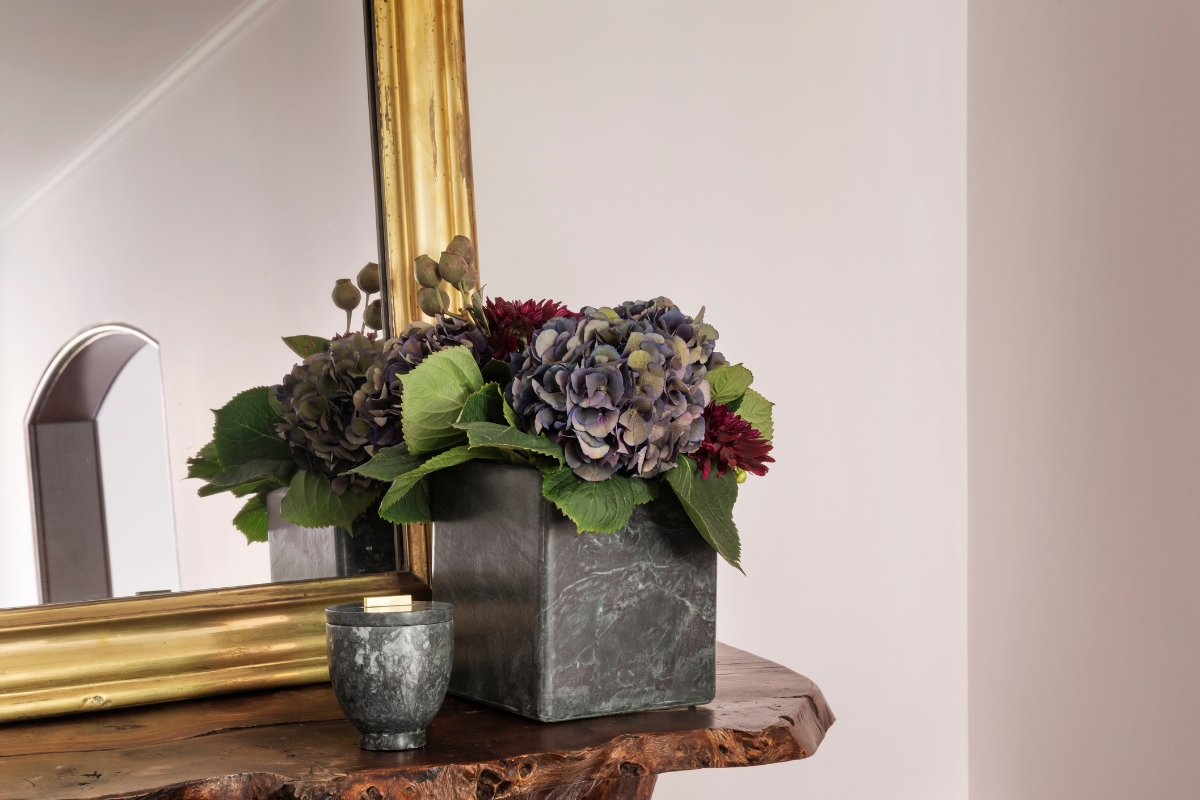 K: What colors are best for creating a calming bathroom atmosphere?
AP: I always opt for neutrals and organic materials. Earthy colors and organic materiality are calming and look great with crisp white towels. I then bring in something that contrasts, like a striking black marble, to make it sexy.
K: What advice do you have for optimizing the flow of a bathroom?
AP: First of all, it's important to leave enough space between fixtures and allow for wet and dry zones. The flow should feel fluid and easy. Storage can make or break a bathroom. I like it to be built-in and hidden.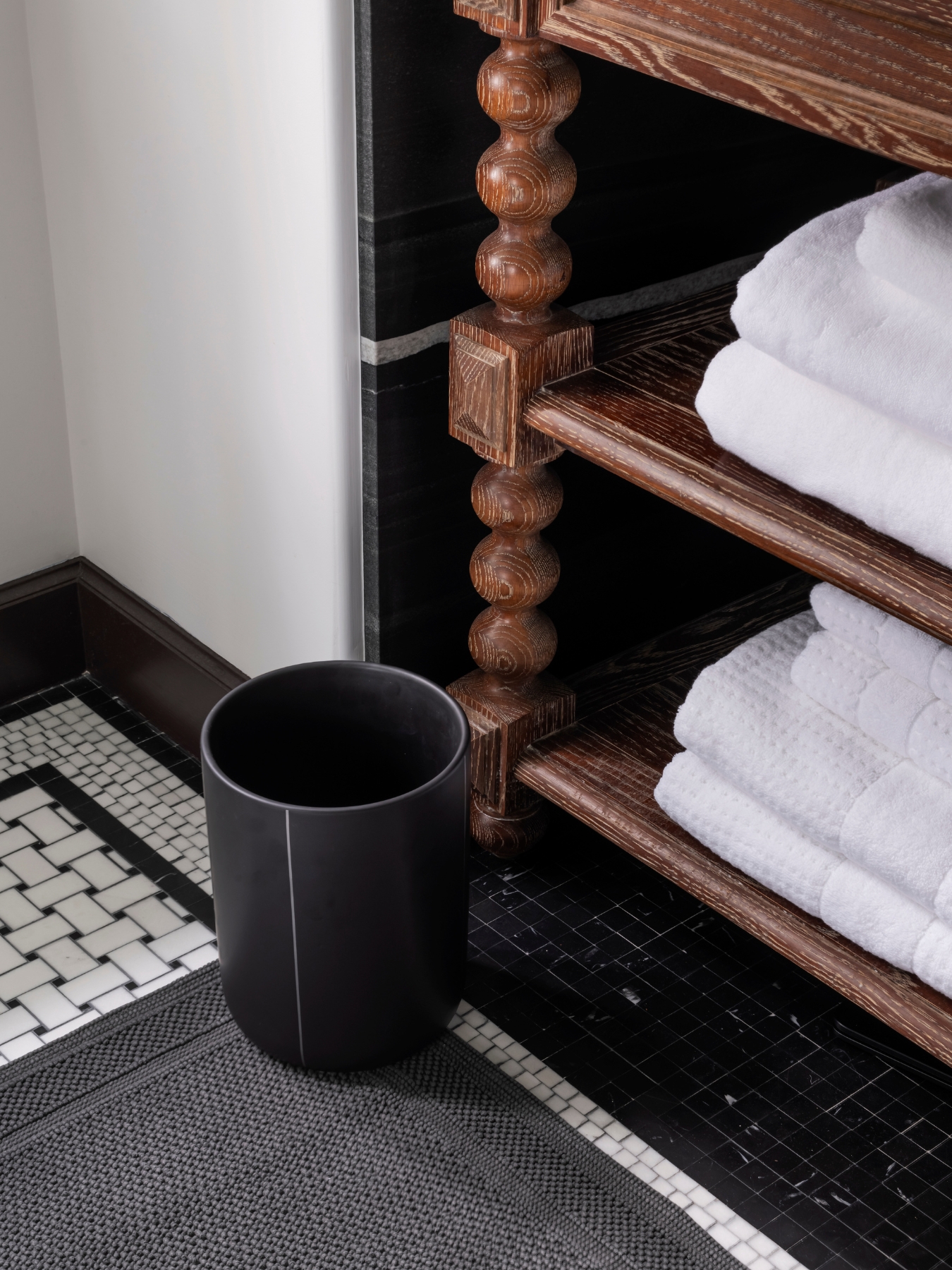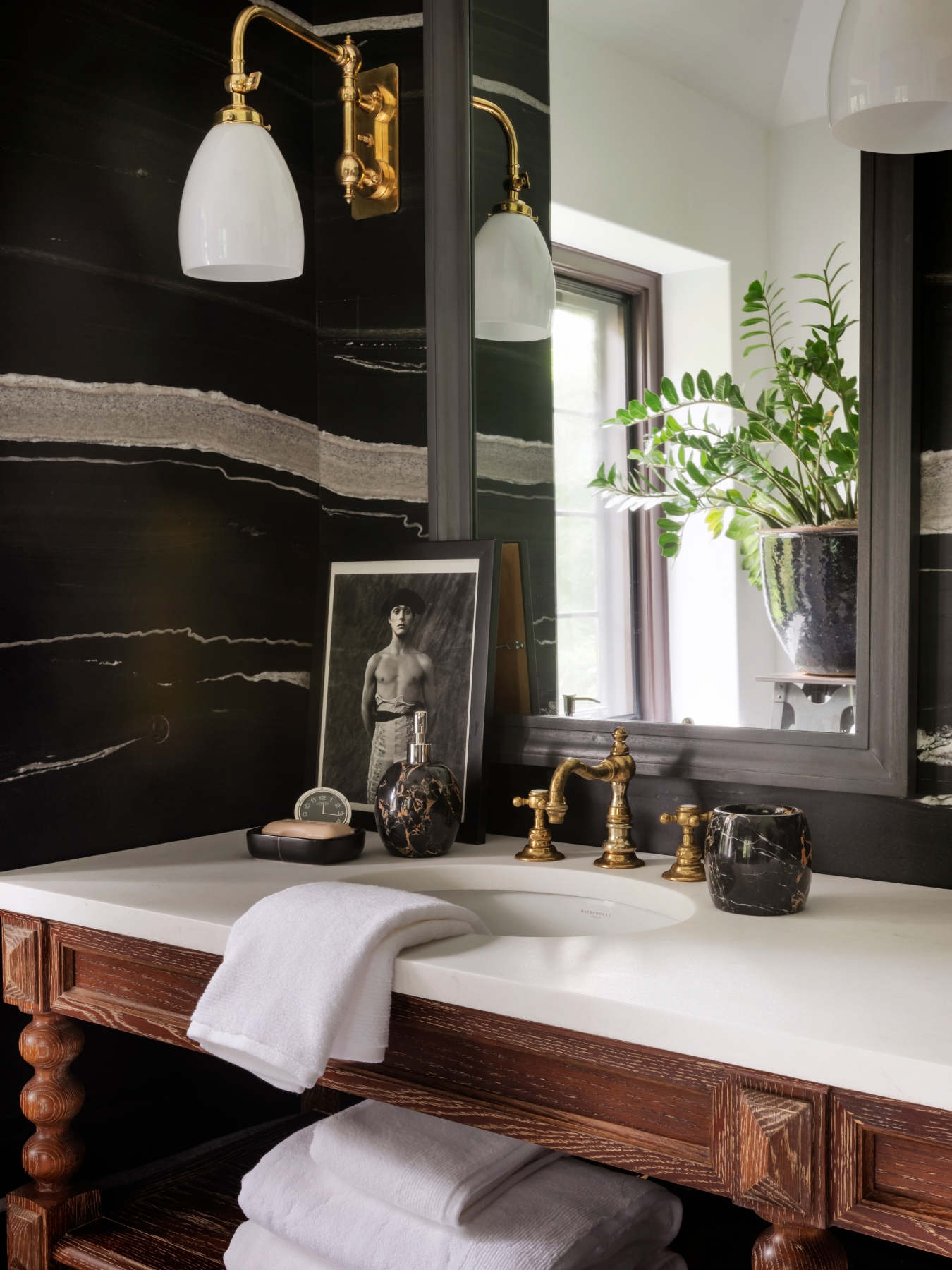 K: Are there any design trends that you believe work particularly well in bathroom spaces?
AP: A minimalist, spa-like bathroom with rich marbles or travertines will never go out of style.
K: Which textures work best in a bathroom?
AP: I like natural materials that bring you back to nature– whether stone or marble, or warm woods, there is an opportunity to make the room feel like an escape.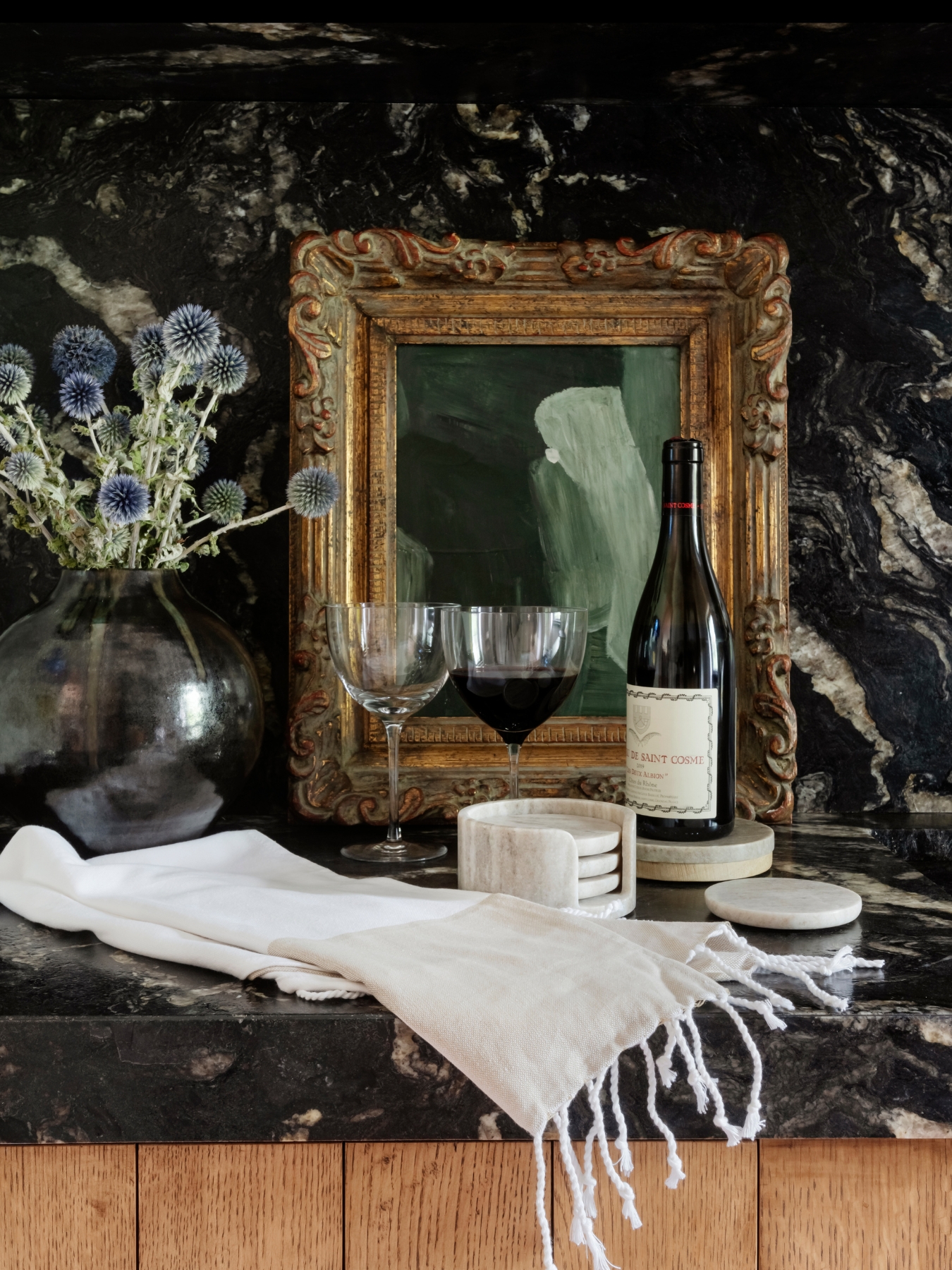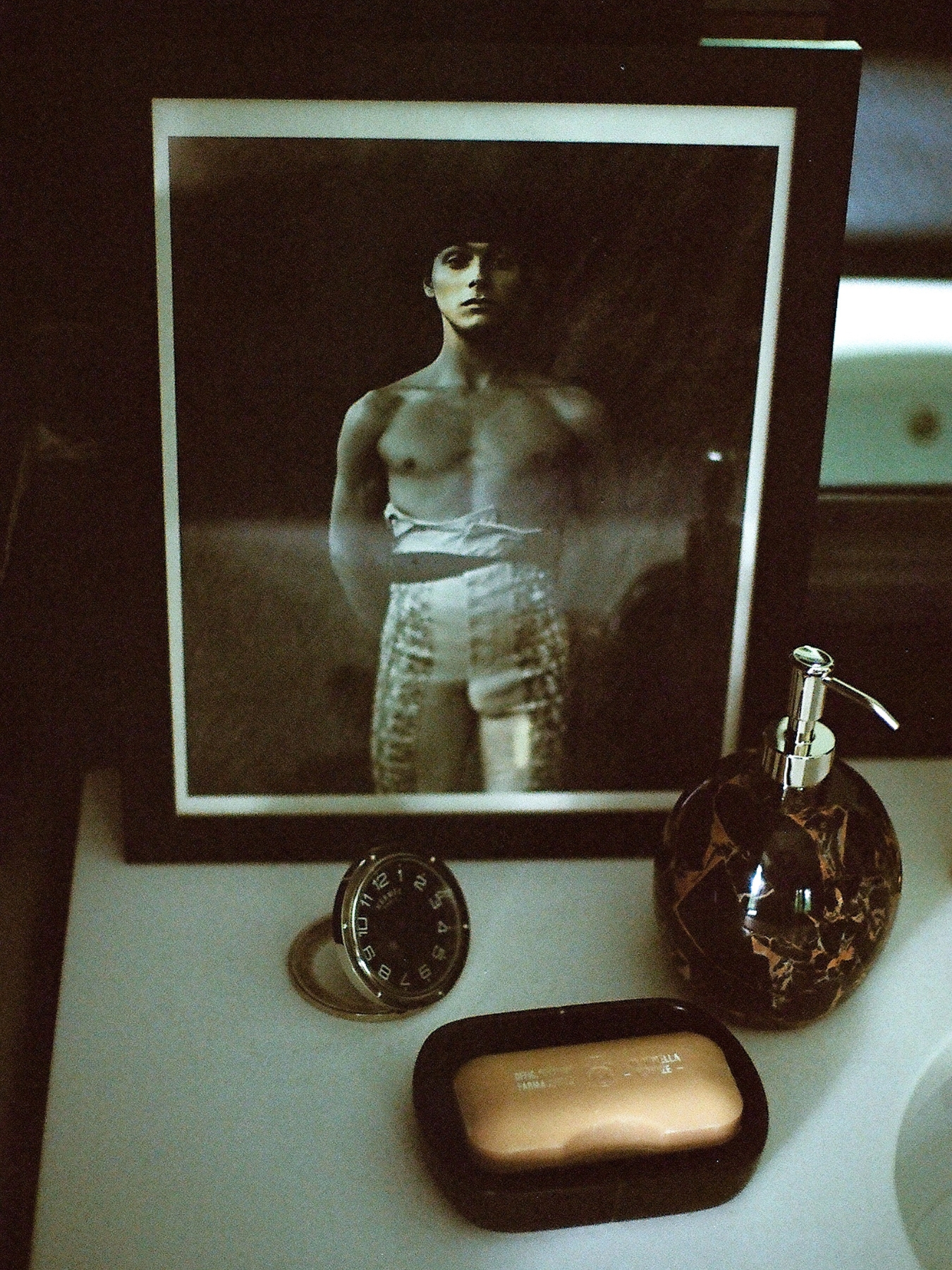 K: What are some guidelines for selecting and displaying art in a bathroom?
AP: Simplicity is key for art in the bathroom. A single artwork is generally sufficient – I like to use black and white photography, perhaps a single ceramic or stone sculpture. It's good to keep things elemental and unfussy.
Shop Alfredo Paredes' favorite products here.