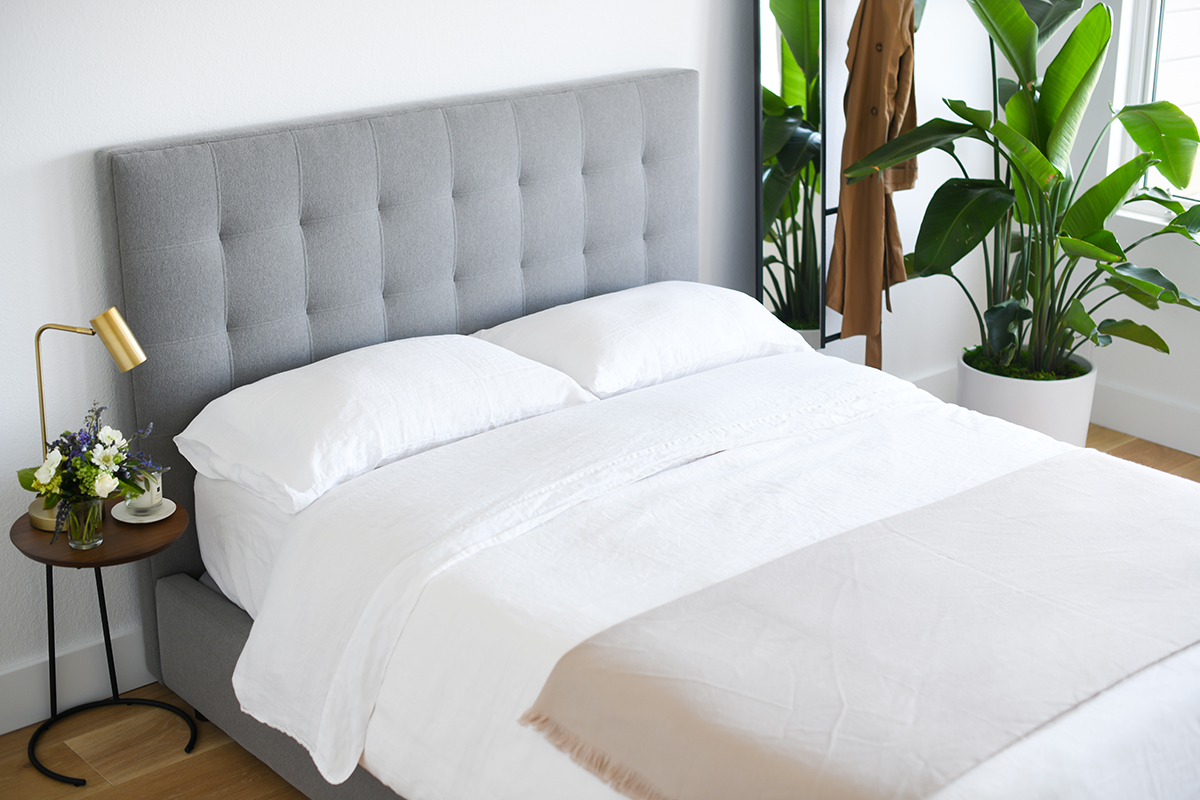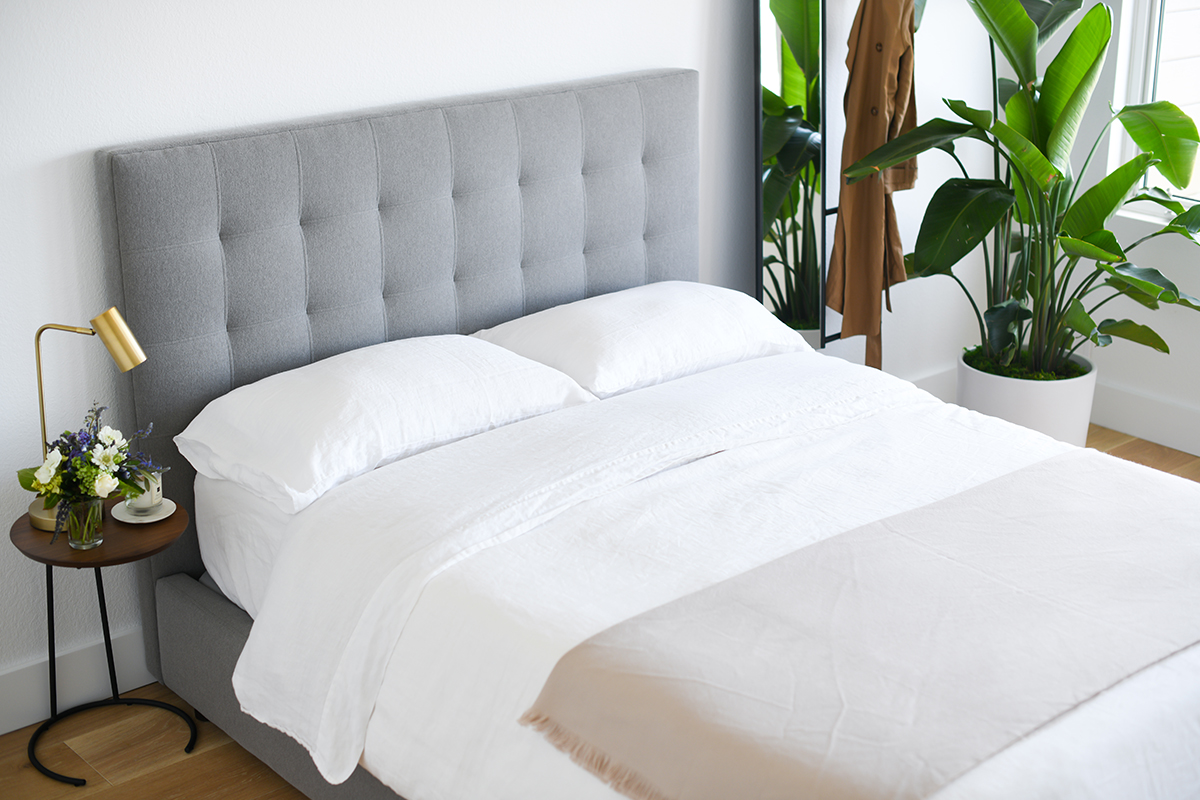 Anh Sundstrom is a master multi-tasker. As a San Francisco native, you can find Anh updating her incredibly successful blog, 9 to 5 Chic, with the best tips and reviews in travel and weekly style reports. A mother, wife, marketing director, and shopping guru, Anh's approach to her personal style is elevated casual and timeless with highly curated accent pieces. Her carefully planned layered looks are full of simple, feminine silhouettes that exude grace and power. Many are grounded with classic accessories, such as top handle bags, reminiscent of Jackie O. While covering the travelling jet set world for clients, Anh knows a thing or two about comfort and style, especially in the bedroom. Anh invited us to her sun-drenched home to see how her beautifully designed ensembles and experience in hotel hopping can translate into home decor.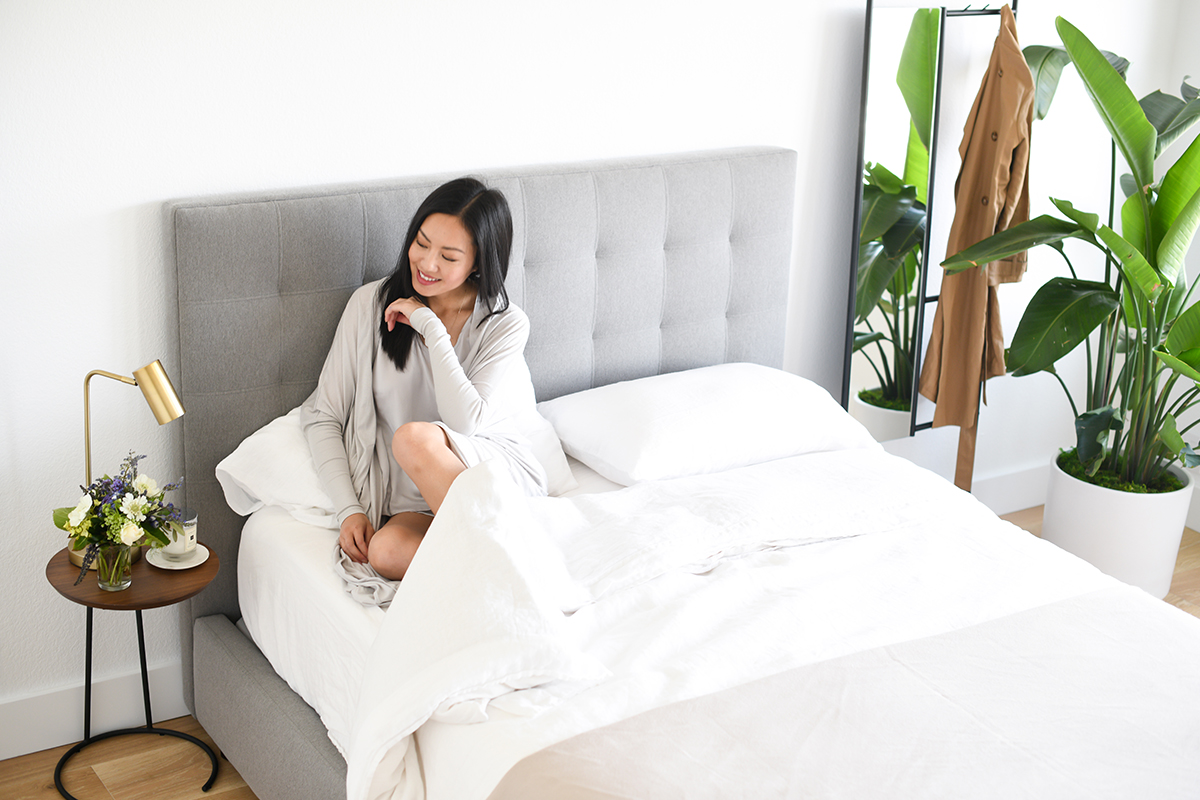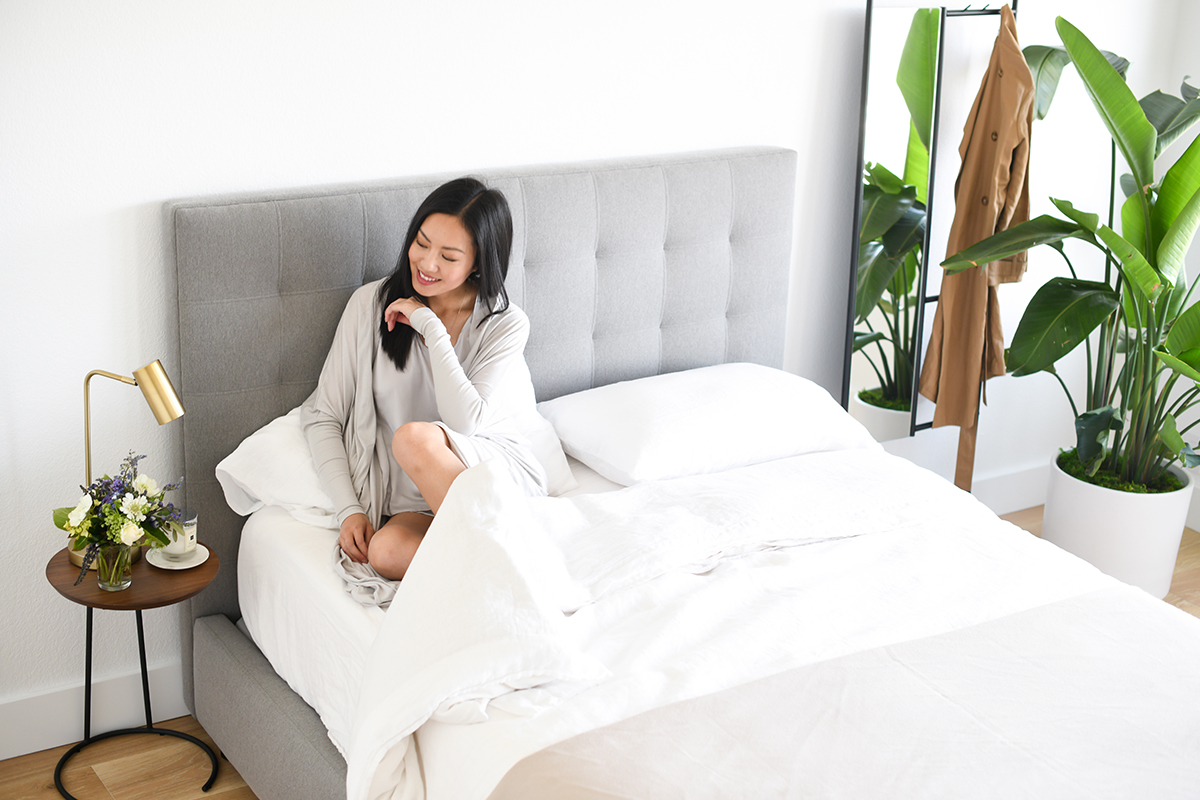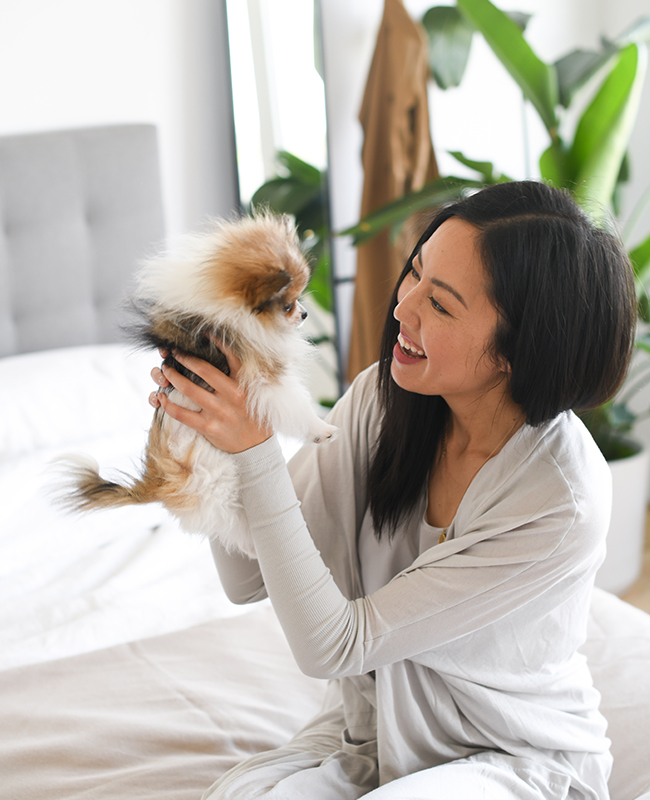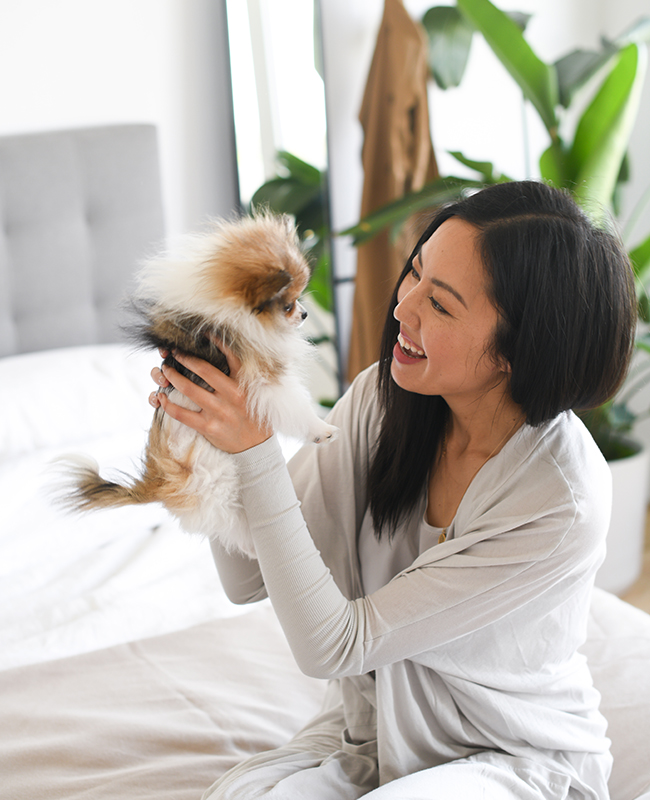 Kassatex: Early Riser or Night Owl?
Anh: Without a doubt: night owl!
K: Your favorite bedding is crisp and fresh or soft and lived in?
A: Soft and lived in.
K: Describe your bedroom style in one word.
A: Minimal.
K: What's currently on your bedside?
A: My eye mask. I never sleep without one! It made a world of difference for me when I first started it! My phone and a glass of water.
K: Currently listening to?
A: Classical music.
K: Blackout shades or let the sunshine in?
A: Blackout shades for sleep.
K: Make your bed as soon as you wake up or leave it for later.
A: As soon as we wake up. But sometimes when my husband is traveling I don't make it at all. Rebel.
K: An elaborate bed with lots of layers or simplistic with a thin blanket?
A: Simplistic.
.
K: Sweatpants or Silk PJs?
A: Silk PJs.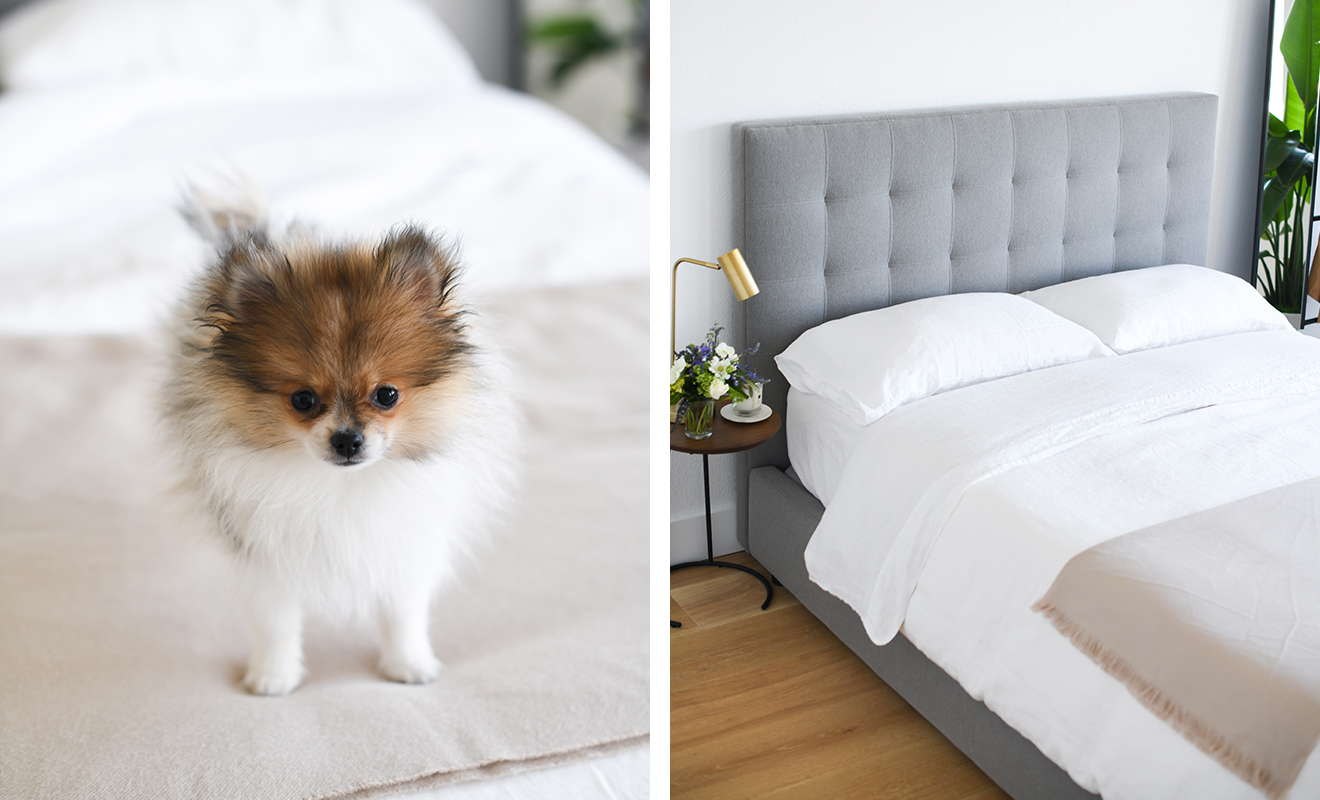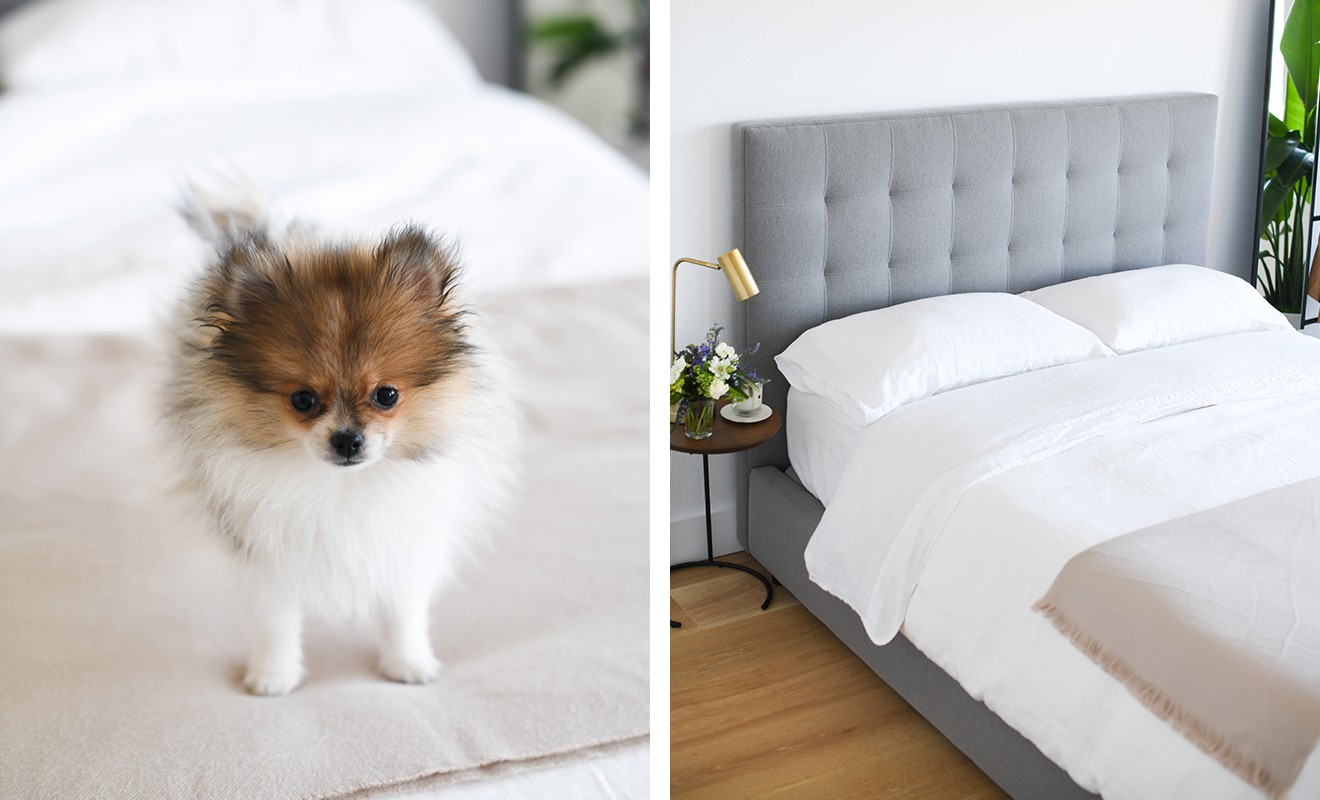 Written By: Kelly Florio Kasouf