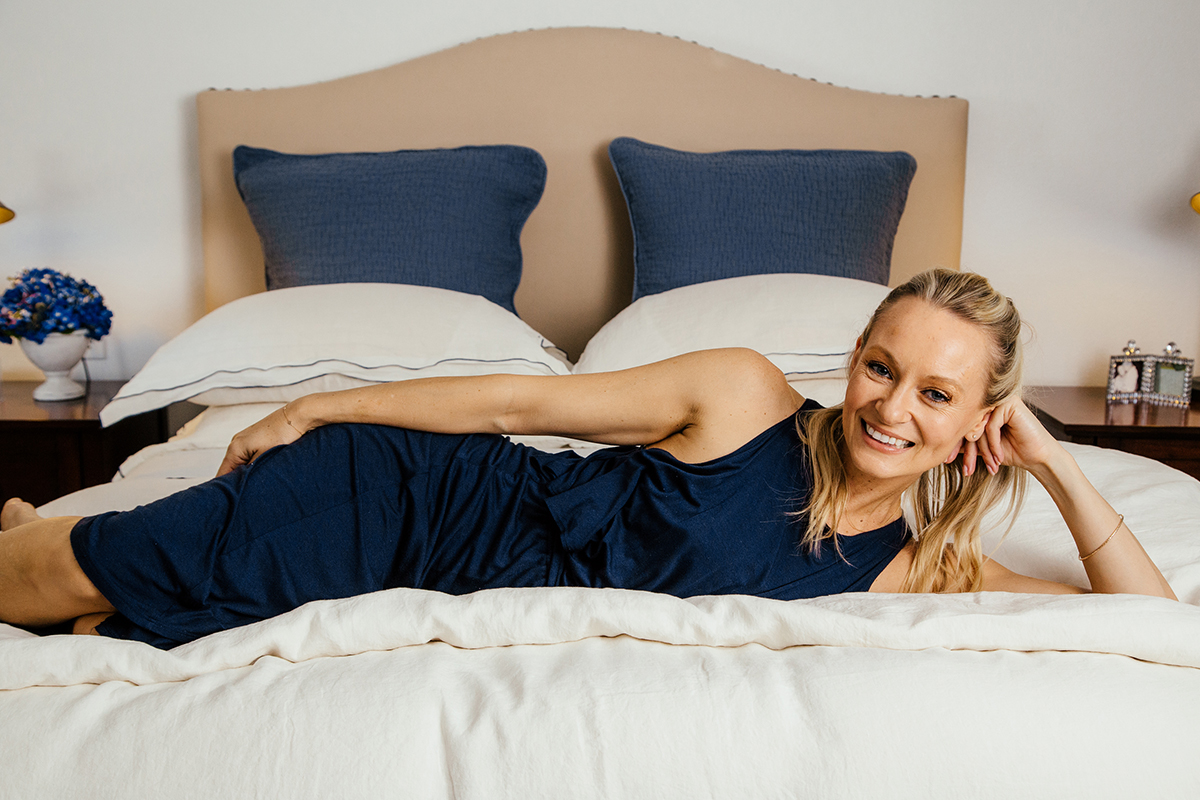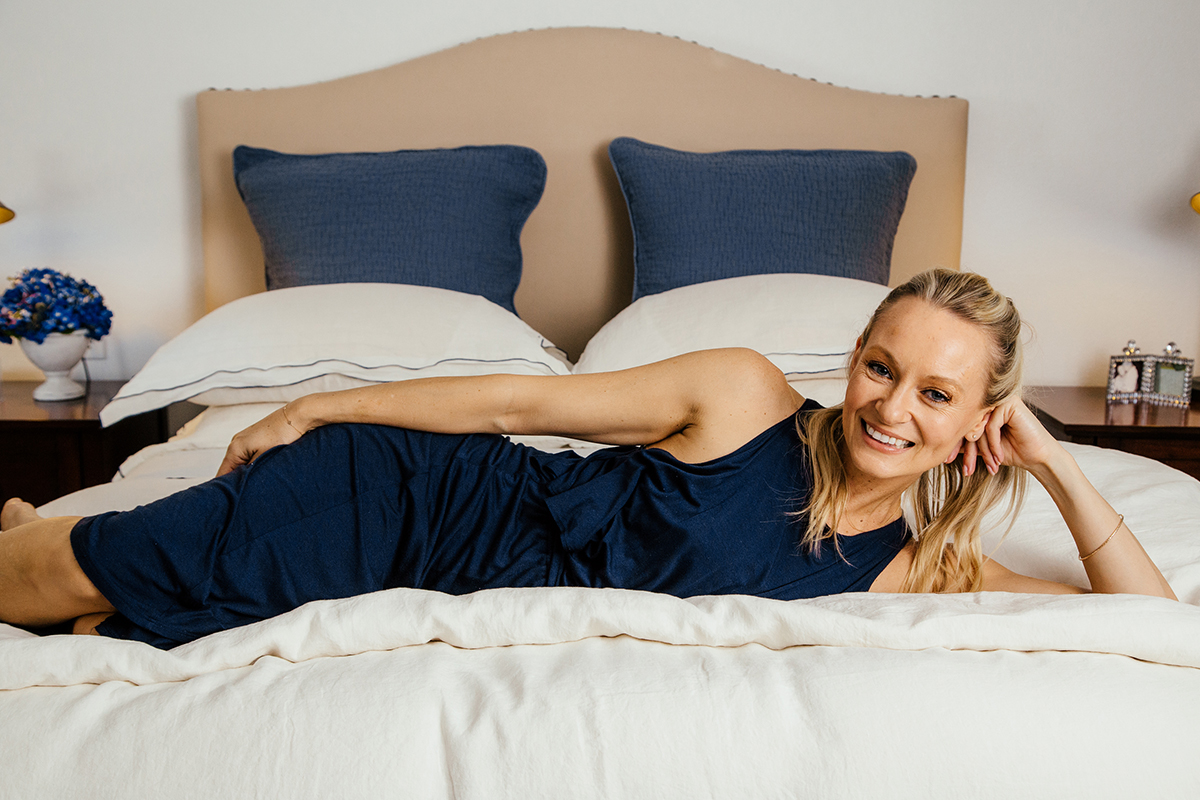 As the fitness whisperer to the stars, Simone de la Rue is the epitome of fresh California air. Trained in classical ballet for decades, her career began with dancing on Broadway, London's West End, and in her native country, Australia. De le Rue translated her love of movement to the life-changing program the masses swear by to alter their bodies and souls. What began as a technique of stretching and movements to prevent injury before dancing became, an innovative exercise program that constantly changes to avoid fitness boredom.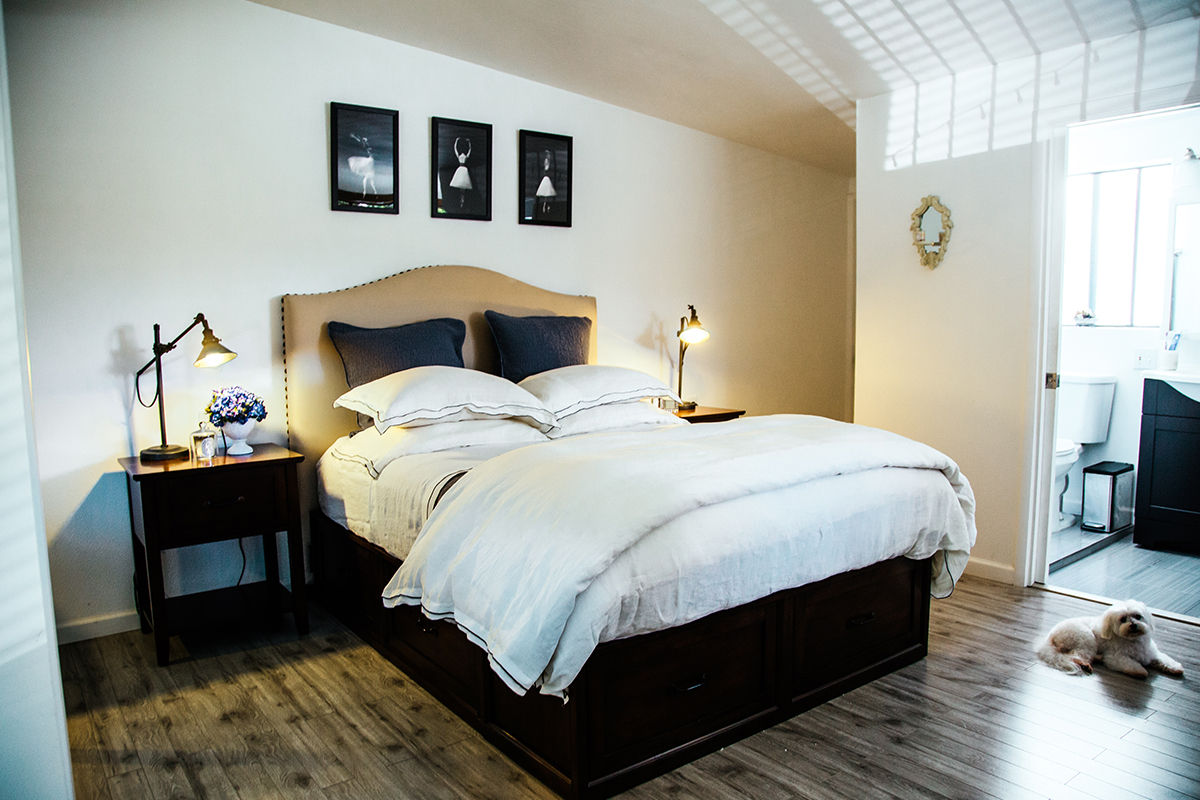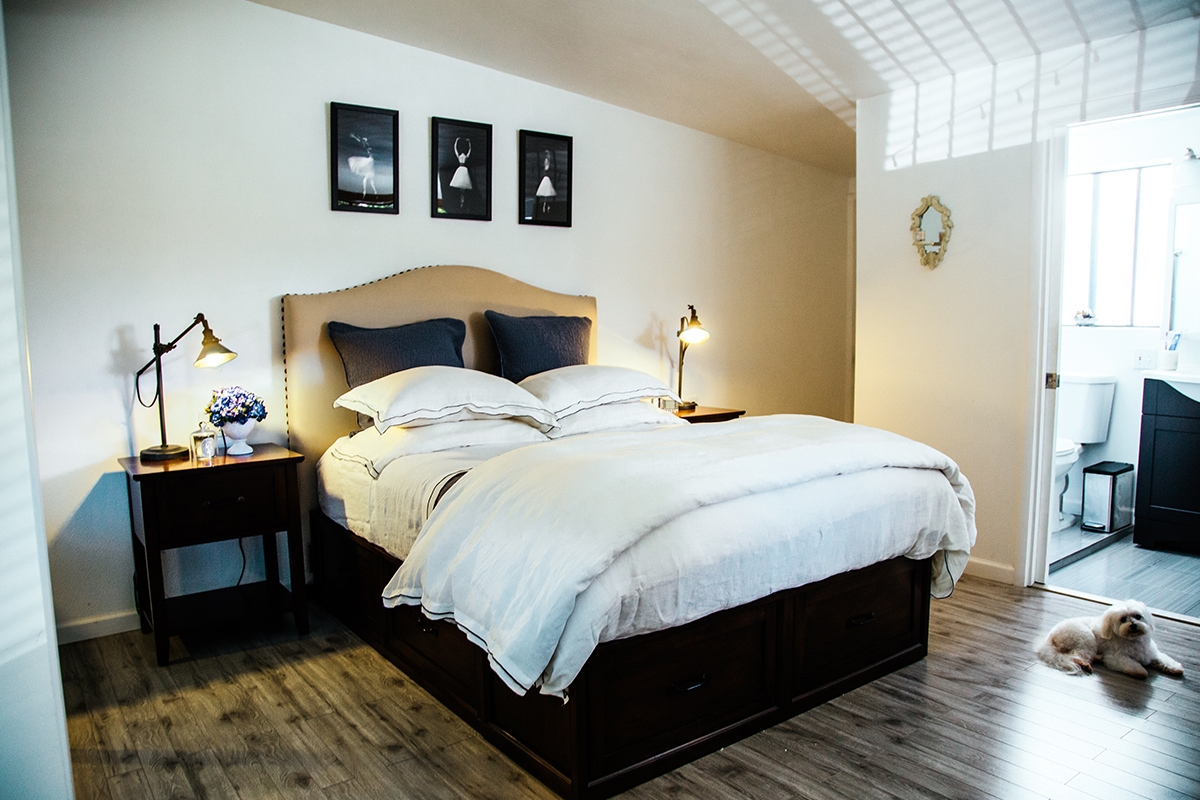 To keep her avid fitness followers moving wherever they may be, Simone recently launched her highly anticipated Body By Simone app, using revolutionary AI technology. But it is after a full day of dancing, and strengthening, that she resets in her tranquil West Hollywood home.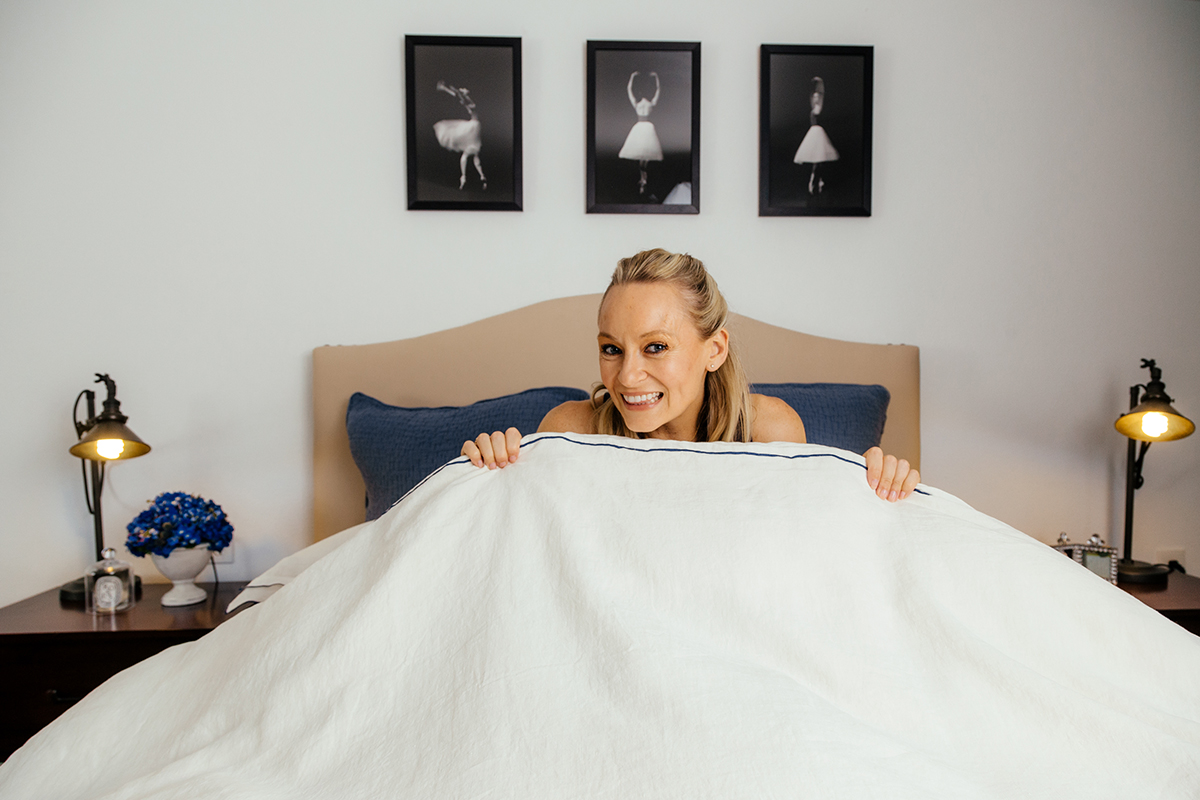 Adorning her bed with our breathable and timeless Biarritz Linen Collection and our refined Lafayette Coverlet, Simone believes that much like her body is a temple of health and wellness, her home is where she recharges and sets the tone for each day.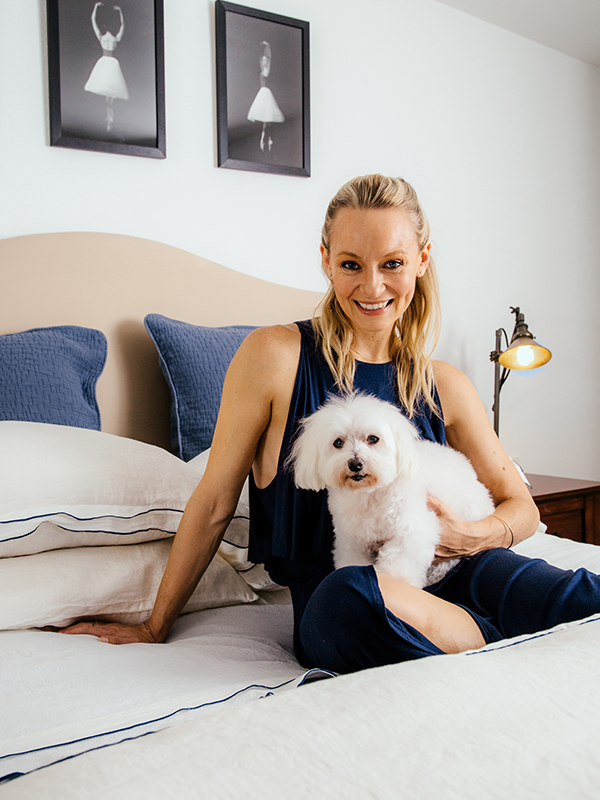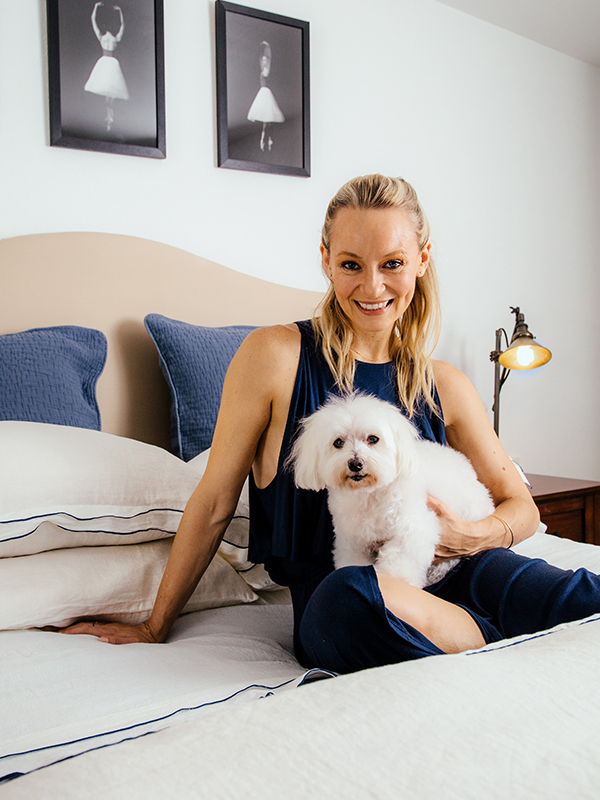 Kassatex: Best stretch or movement to do as soon as you get out of bed or do in bed?
Simone: I do a short sun salutation yoga sequence or some dance stretches in the morning. It helps to oil my joints and center my mind, and get ready for the day.
K: First thing to eat or drink in the morning?
S: When I don't have an early client, I always start my day with some tea, I was born in England so I love it. My favorite breakfast is smashed avocado on toast with salmon and eggs, it's the best fuel to get me through my busy day.
K: Finish this sentence: Your bedroom is your ________.
S: Safe haven from the world.
K: Favorite hotel?
S: I love the 1Hotel, I stay there whenever I'm visiting my New York studio.
K: Your dream vacation is to embrace or escape the cold?
S: Escape the cold, my dream vacation is relaxing for a week in the Bahamas.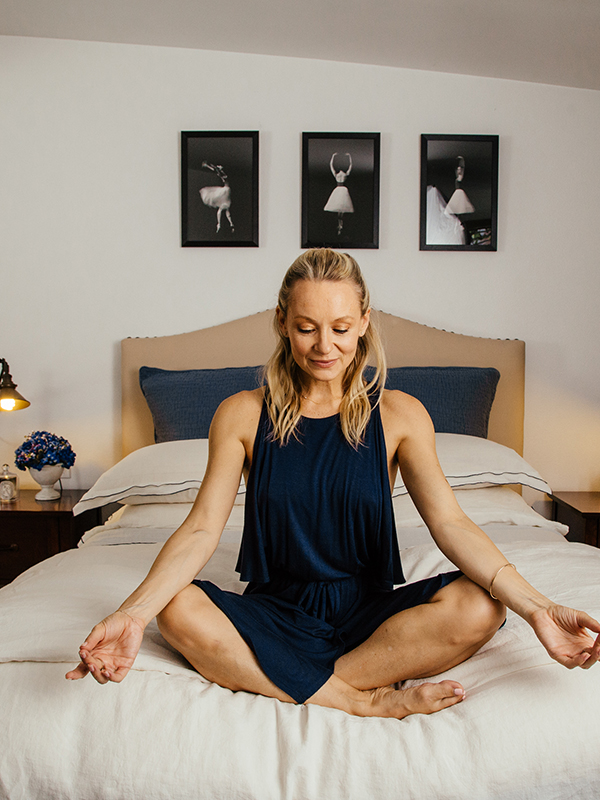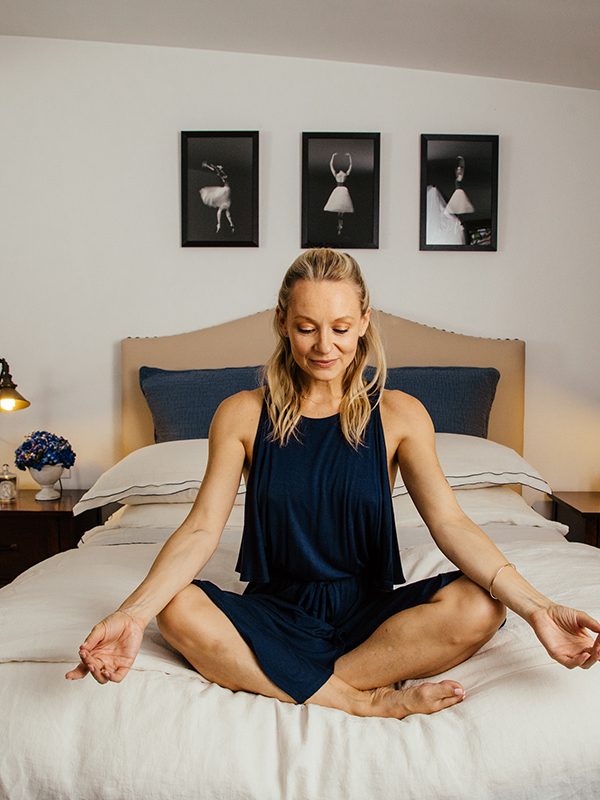 K: Your playlists always include music by…
S: Calvin Harris, Cardi B, and Avicii.
K: What inspires your moves for each class?
S: My clients inspire me, I always try and get a feel for the energy in the room and cater my workouts to them.
K: Greatest indulgence?
S: Chocolate! I especially love Lindt.
K: Favorite Instagram to follow for fitness inspiration?
S: @bewellbykelly. Kelly LeVeque has the most amazing recipes and smoothies, and diet is so important when creating a healthy lifestyle.
K: Favorite place to workout other than your studio?
S: I actually love to workout anywhere! I created my method to be able to be done anywhere, any time. So I'll just use circuits from my BBS App, and all I need is a small space to get a great workout in.
K: What is your typical evening routine?
S: Catching up on all my emails and unfinished work for the day, a delicious home cooked dinner, and then unwinding with a hot shower, a book and meditation.
K: Three words to describe the feeling when a workout is complete.
S: Endorphin-rush, Satisfied, Fabulous.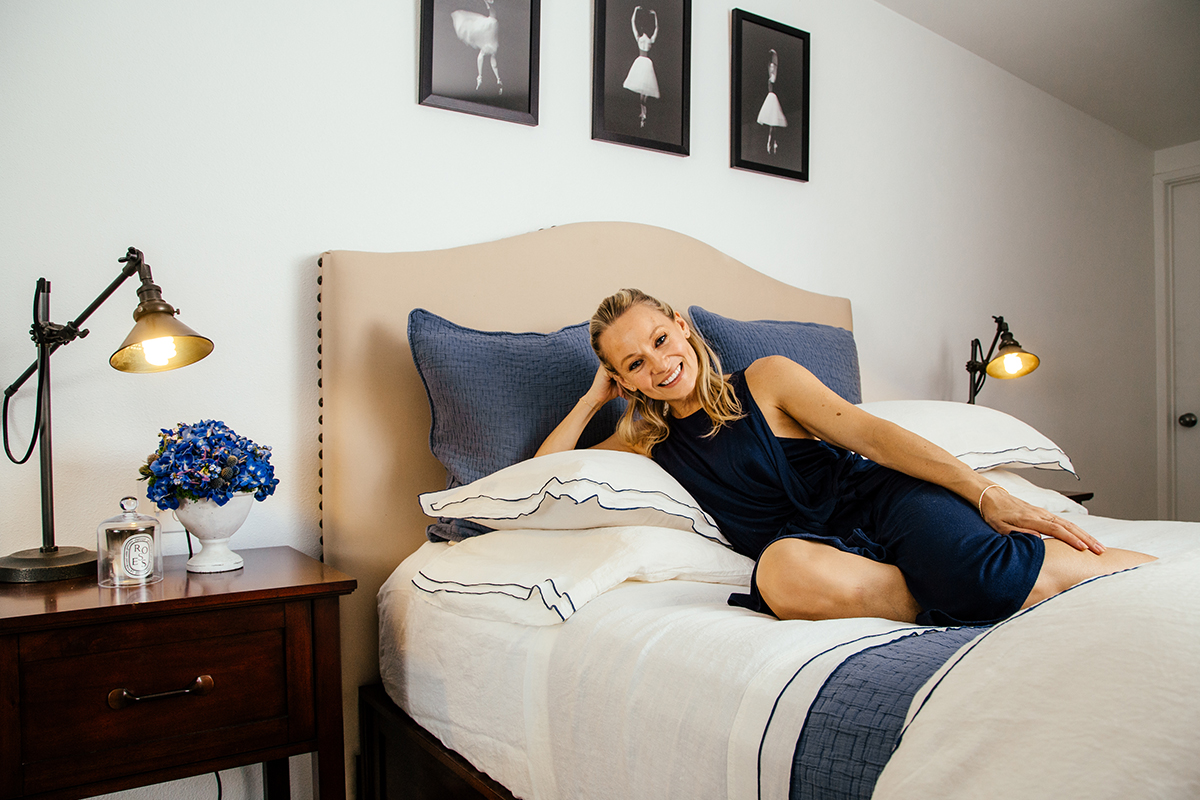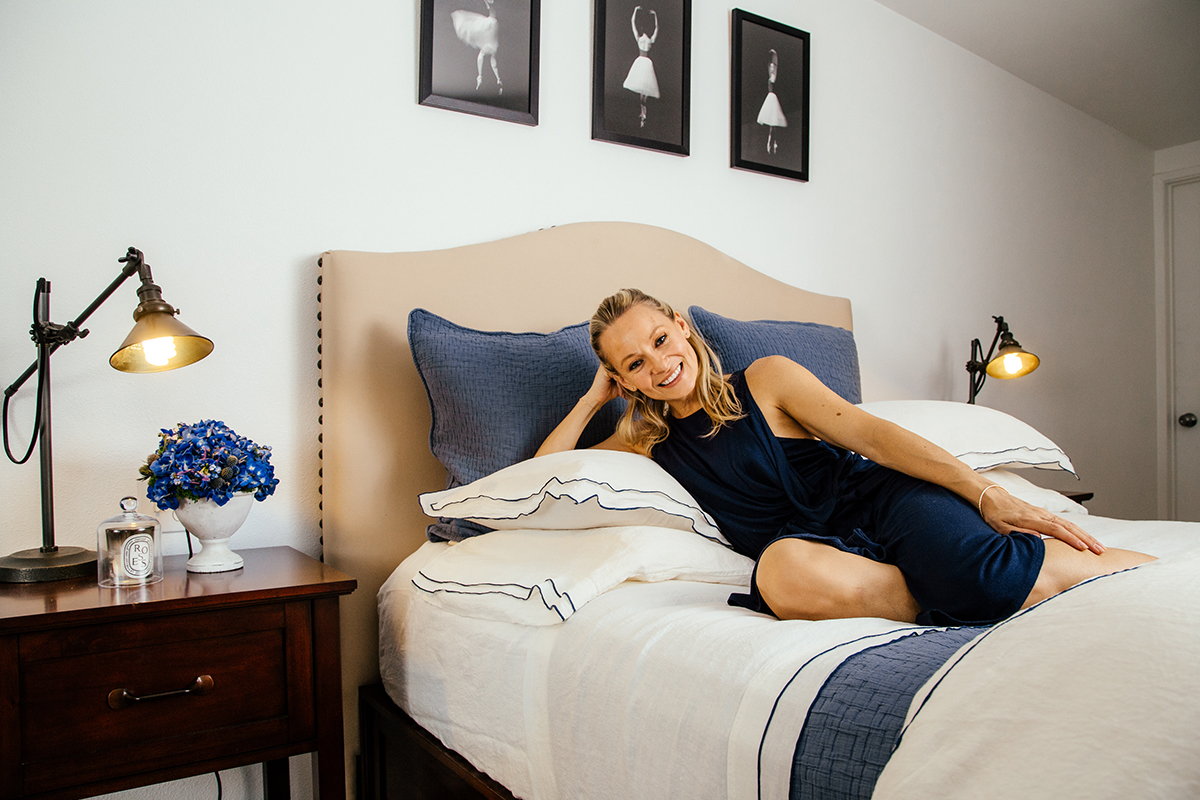 Written and Produced By: Kelly Florio Kasouf