Let's get down to the basics! When building your dream bed, the foundation is just as important as the decoration. Our duvet inserts, available in PrimaLoft and Goose Down fill, offer vastly different sleeping experiences. Even though both options are available in lightweight and all season, have a 400 thread count breathable shell, and offer lofty properties, they are polar opposites. The comforter you choose when cultivating your desired bed plays a key role in your sleep experience. Educate yourself on the difference between our lightweight and all season duvet inserts, and customize your sleep sanctuary.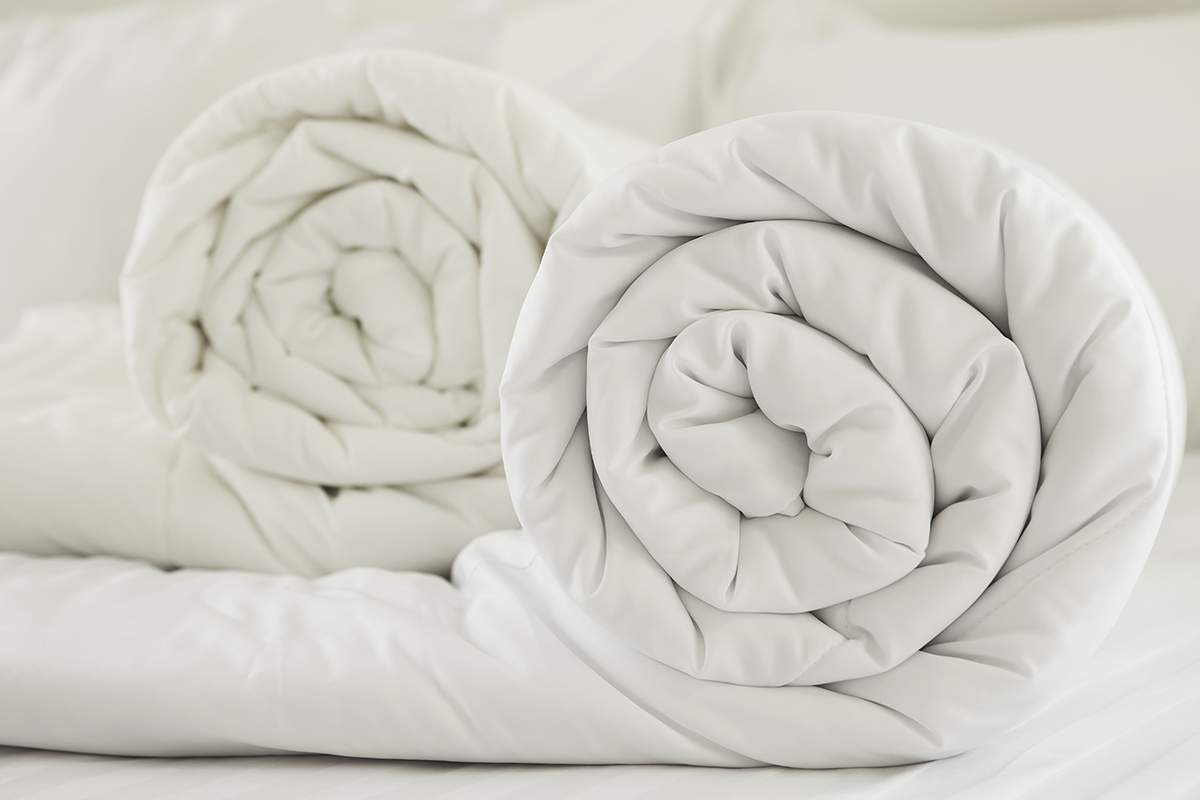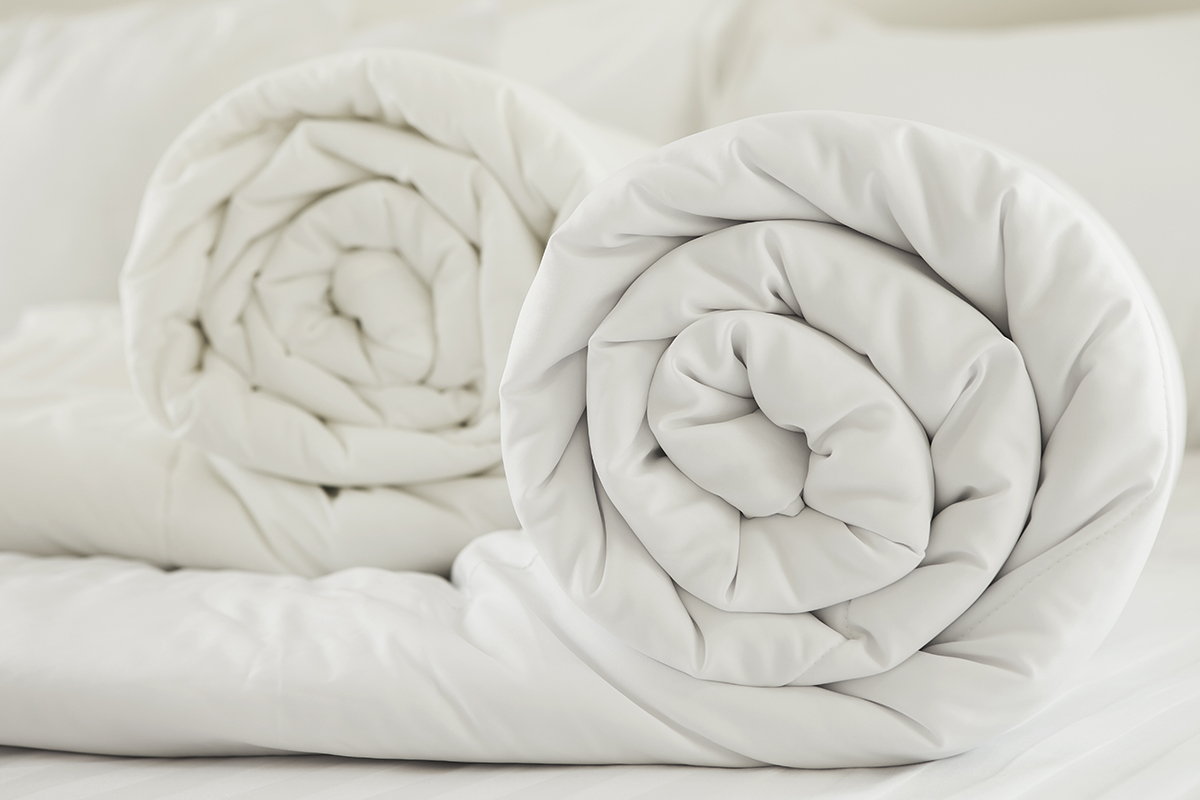 First things first: What fill is best for you?
Getting Down with Goose Down:
Down is made from the fluffy undercoat feathers of geese that are found beneath the sturdier, exterior feathers. All-natural and chemical-free, down is the warmest option with the most loft and breathability. Because of its feathery composition, down feels almost weightless on the body yet can retain warmth without the bulk.
PrimaLoft: The Hypoallergenic Alternative:
PrimaLoft was specifically invented as an alternative to down. As the hypoallergenic and more dense option, PrimaLoft is considered a synthetic down made from a blend of micro-fibers that resemble the loft of Goose Down. Because more fill is required to mimic the feel of Goose Down, this option is heavier. PrimaLoft is water-resistant, easier to launder, and less costly than its natural counterpart.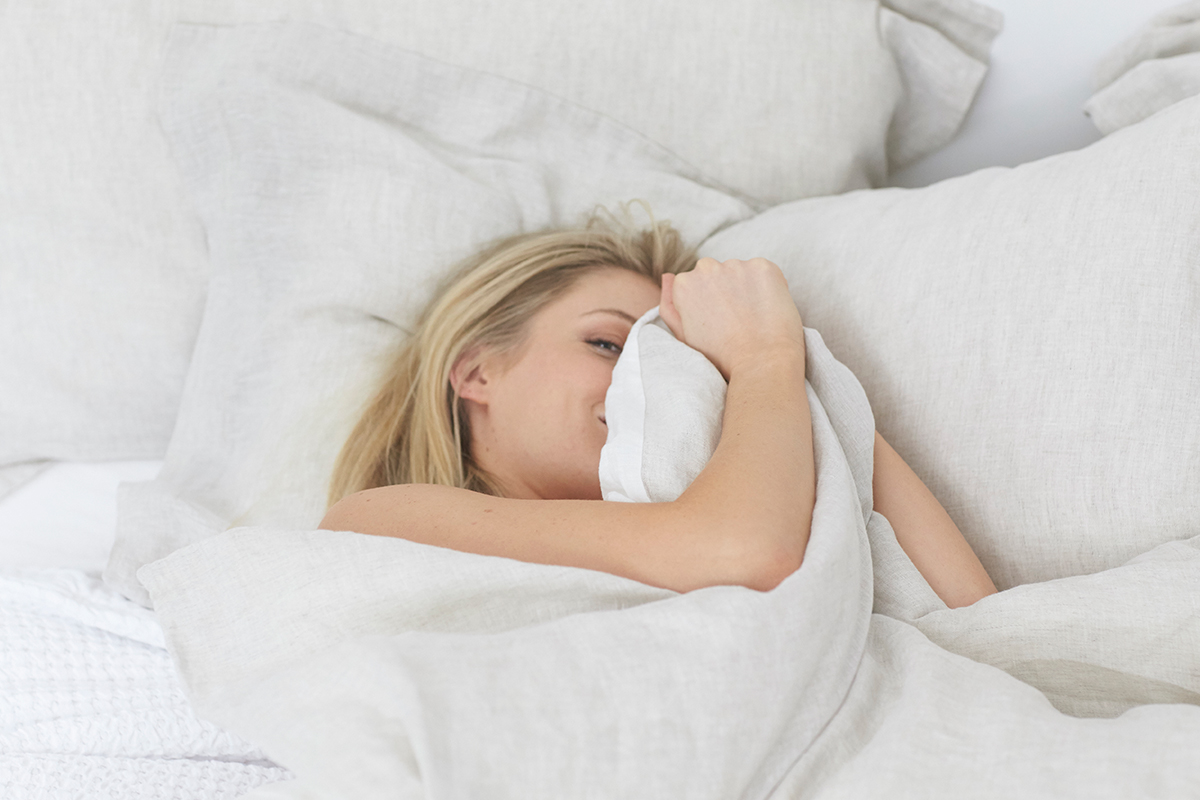 Now that you understand your fill choices, let's find your preferred bed temperature.
Option 1: Lightweight
Lightweight inserts possess an airy composition, allowing you to feel snuggly without insulated warmth and additional weight. This breathable choice, essential for warmer climates, allows air to flow through the Goose Down or Primaloft comforters. Since your duvet feels weightless, you can manage your bed temperature by adding blankets when necessary. The warmth-to-weight ratio in our lightweight comforter is exceedingly lower than in our all season insert.
Option 2: All Season
If you blast the heat due to cold temperatures, or if you prefer the weight of a cozy comforter to stay warm all night, then our all season insert is for you. Immensely warm and inviting with a heavier feeling on the body, our all season insert is similar in loft to our lightweight option, but more fill is packed into each comforter to increase its warmth level. The increased fill retains the heat longer to keep you toasty all night.
Written and Produced by: Kelly Florio Kasouf