The Case of Percale v. Sateen v. Linen: Demystified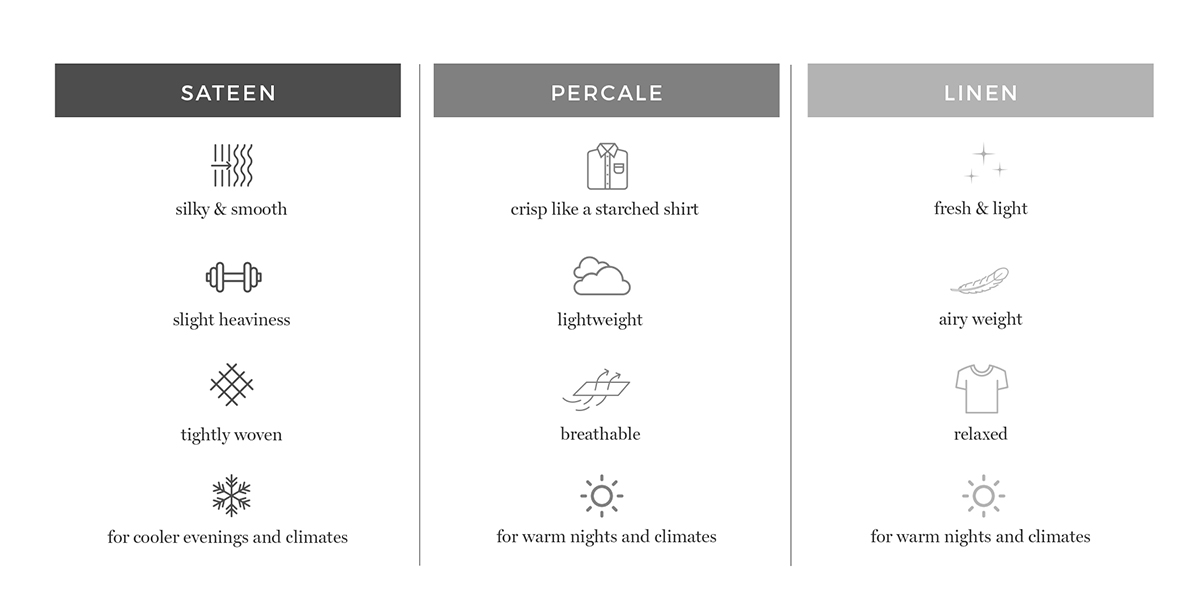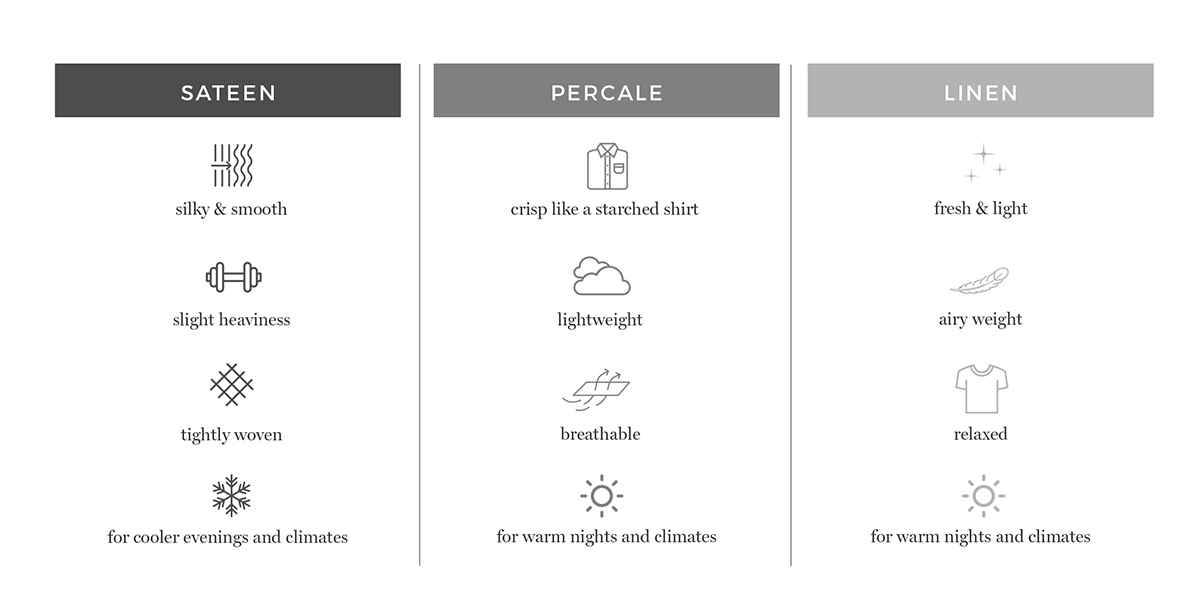 Finely crafted with impeccable attention to detail, our linens, sateens, and percales will satisfy any bedding personality. Let us help you demystify the difference between each collection to find your sheet soulmate.
What exactly is Sateen?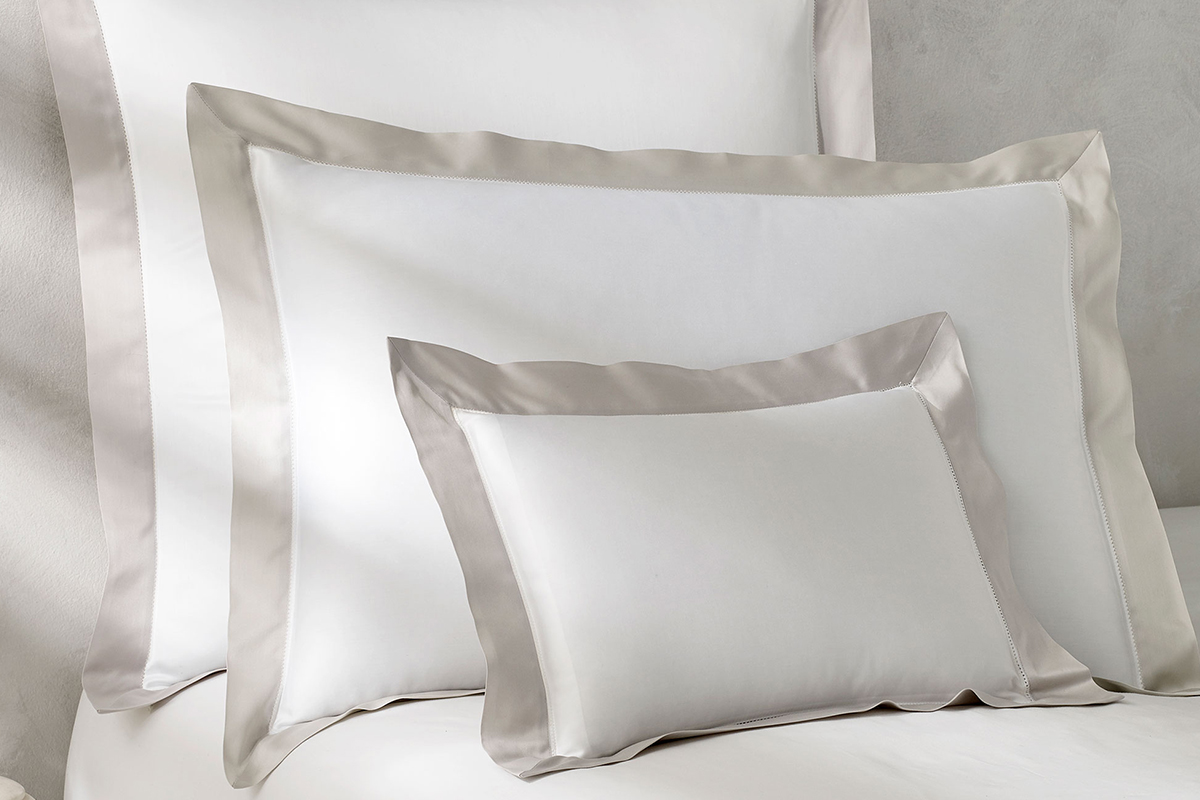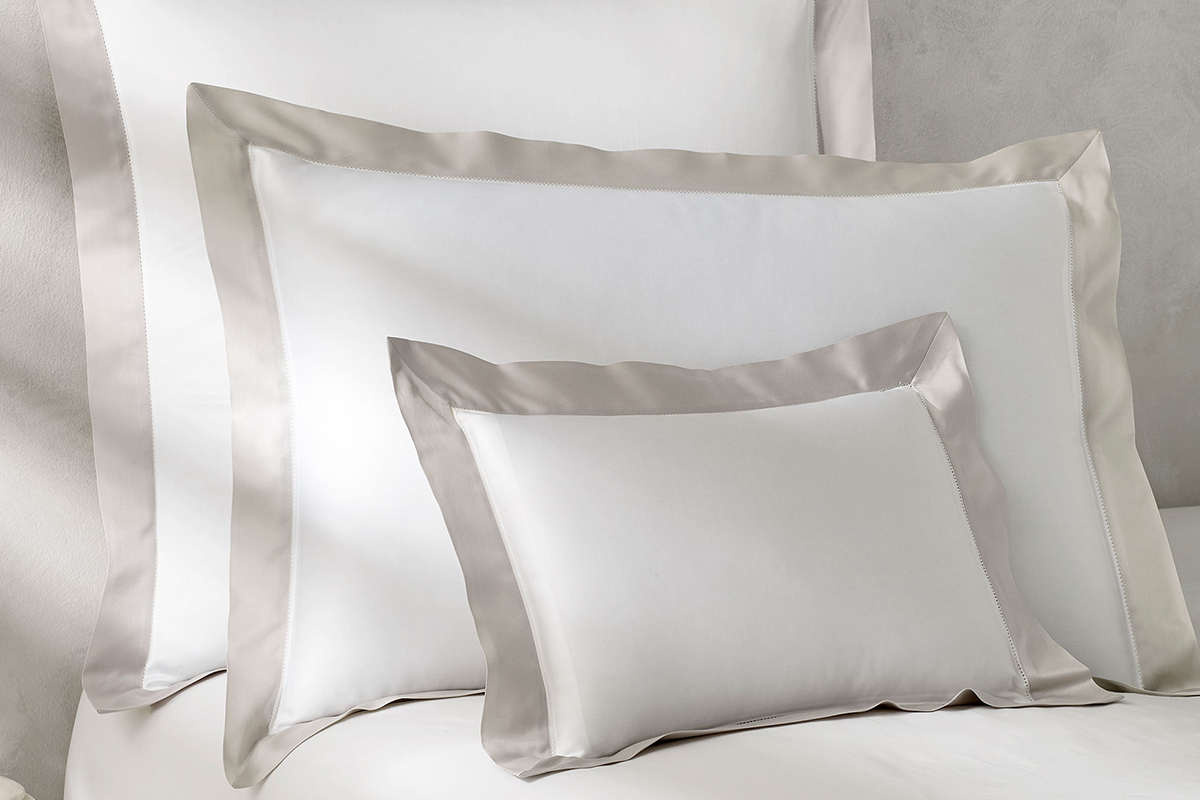 A sateen exudes an opulent, subtle, and silky sheen due to its tightly woven composition. Our lavish sateen sheets are made from 100% cotton and are also available in a bamboo/cotton blend. Its taut fibers make the bedding feel slightly heavy on the skin, making it the perfect complement for cooler evenings and climates.
You must meet Percale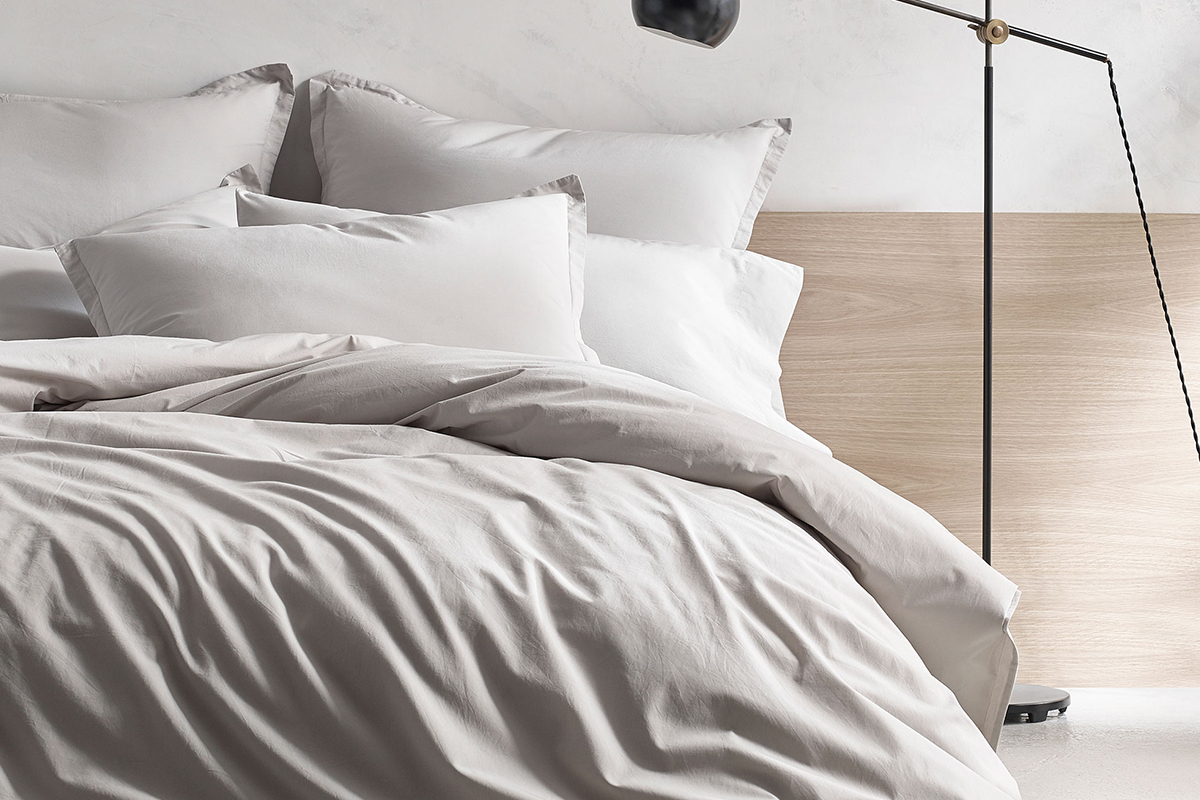 Our percale sheets are crafted from 100% cotton, or a cotton/Eucalyptus blend known as Tencel. Each percale collection we offer has a matte finish and is airy in weight like a crisp, worn-in oxford shirt. Our breathable cotton percale only gets softer after each wash, and is perfect for warmer nights and climates.
And then there's Linen…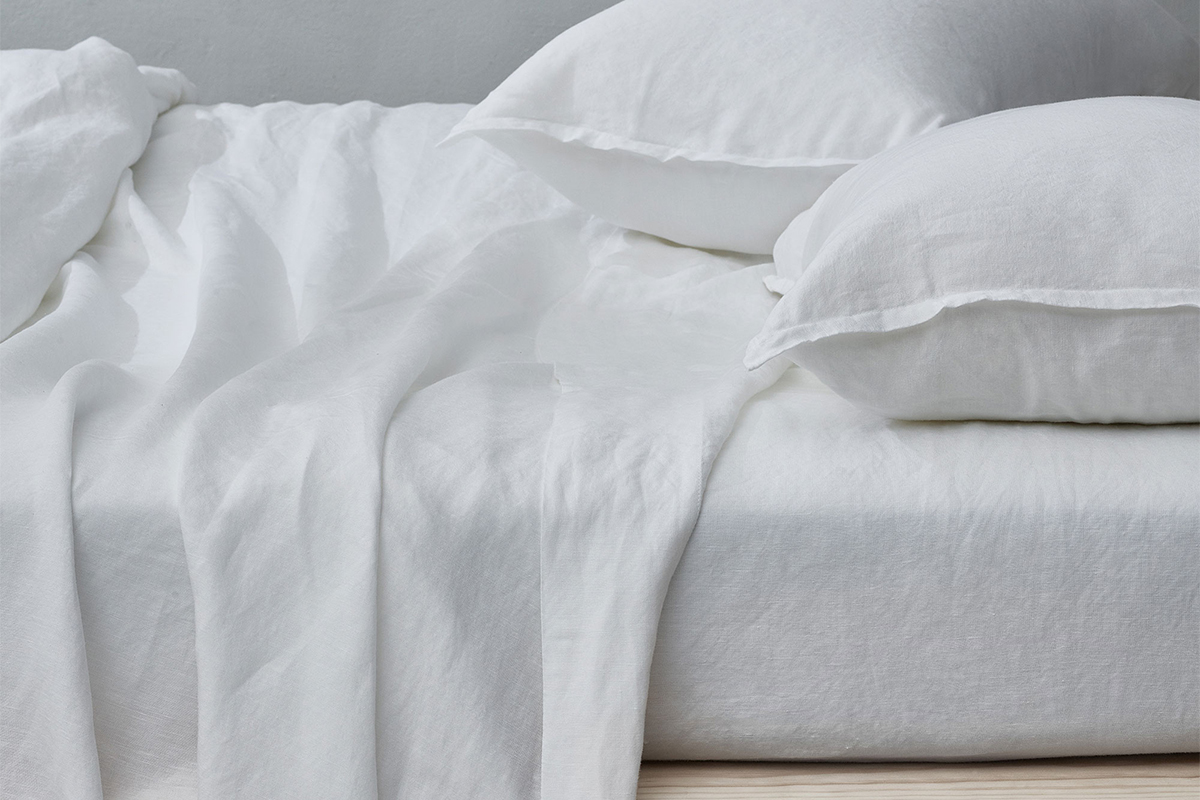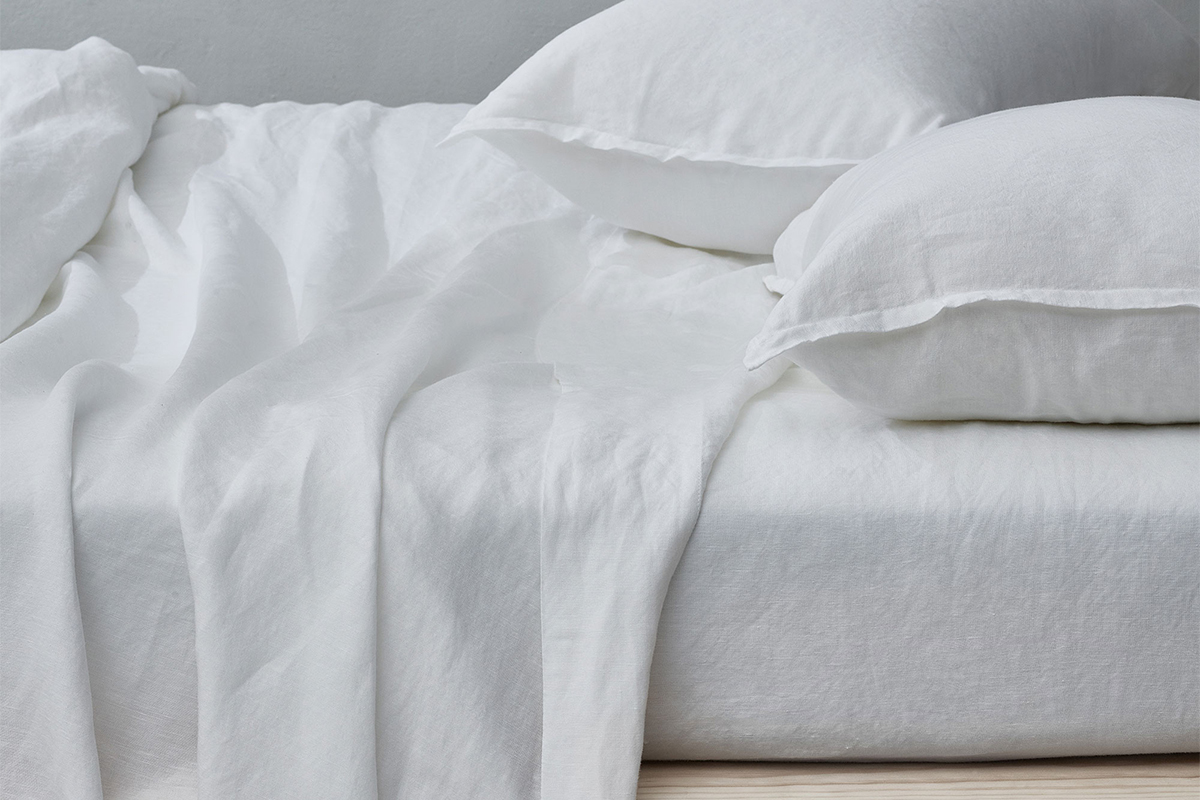 Our linen collection is perfect for a casual, lived in look and feel. Originating from a flax plant that undergoes a garment washing process to create a remarkably soft and gentle weave, our linen is highly breathable and possesses a weightless feeling. Uniquely designed and dyed in small batches, our linen bedding is made from 100% linen, or a linen/bamboo blend, and is quintessential for a dreamy and relaxed bed story, especially in warmer climates.
Written and Produced by: Kelly Florio Kasouf