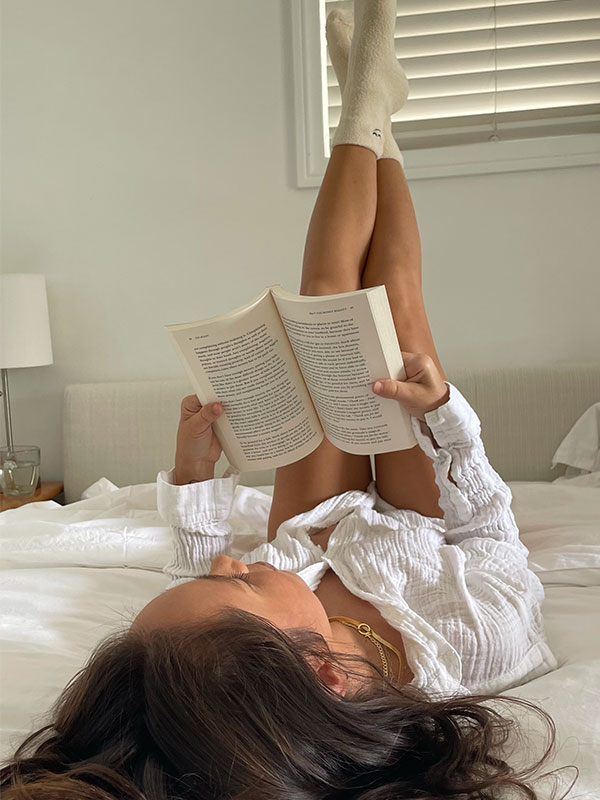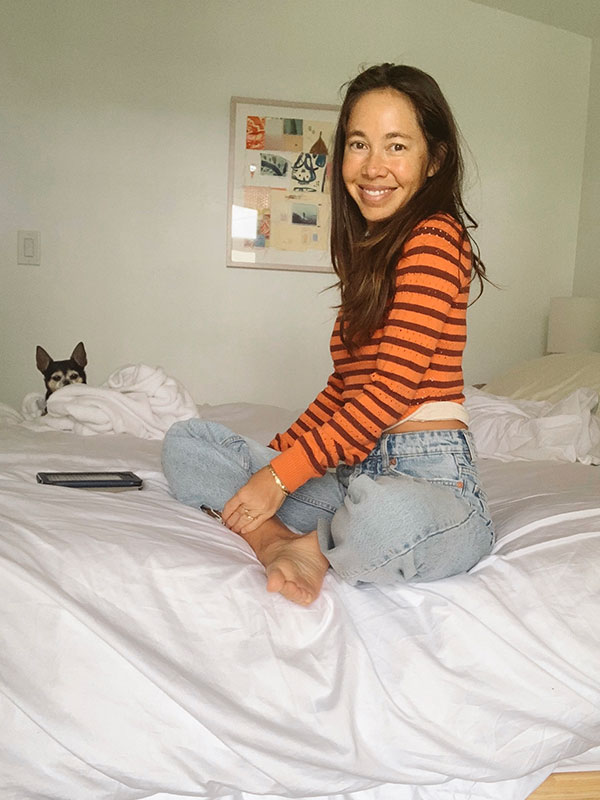 We sat down with Mikoh's Kalani Miller to discuss all things bedding. From bedtime routines, to feel and design, Kalani walked us through her cozy bedding upgrade.
After stocking her Hawaii home with our Linen – Bamboo bedding, Kalani decided her California home needed a bedding refresh too. Opting for both our Lorimer and Vicenza collections, Kalani is all set no matter her mood. Our crisp Lorimer percale bedding is perfect for warmer nights, while the silky smooth Italian Vicenza bedding is perfect for when temperatures dip.
To go along with her new bedding, Kalani also selected our Limestone and San Marino accessories as easy accents for her nightstand and around the home.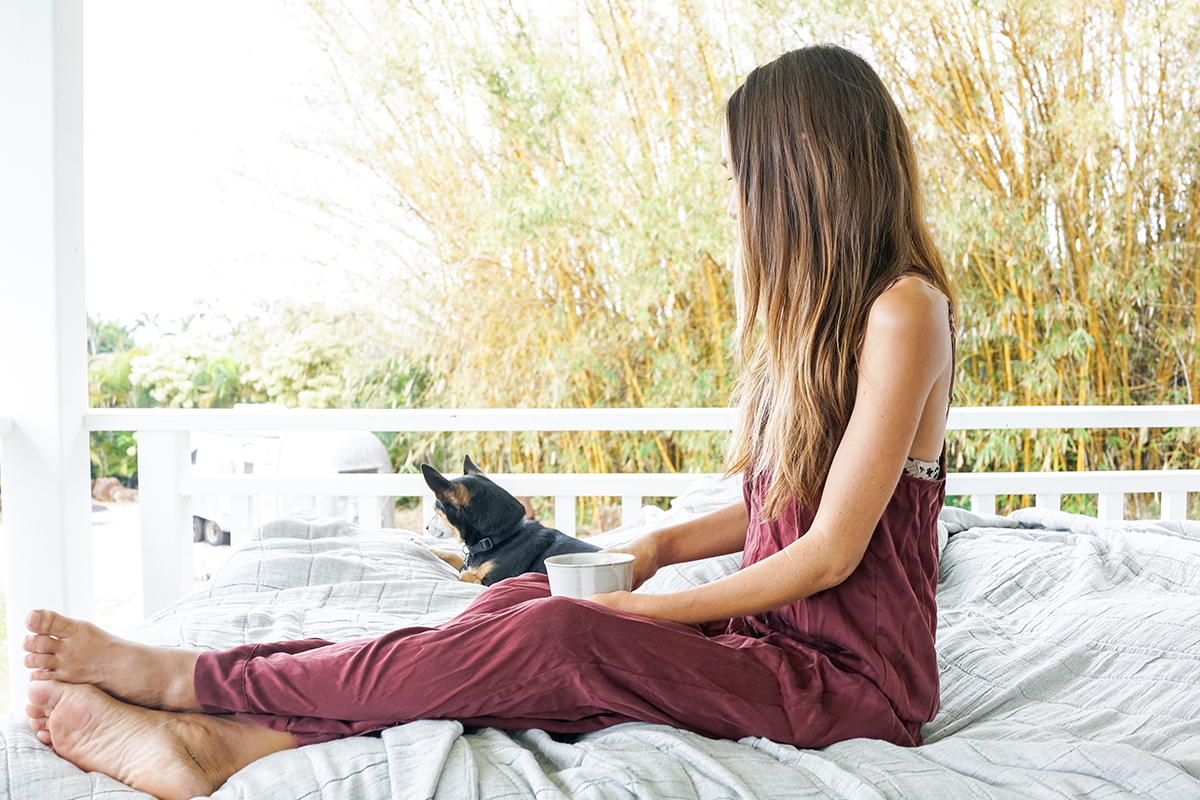 Kassatex: Currently on your bedside table?
Kalani Miller: I love my Kindle! It has traveled with me around the world and I love the easy access to so many books. I also have a diffuser for my essential oil's. I also have a journal in case I feel like jotting down any dreams or thoughts in the middle of the night.
K: What is the first thing you do in the morning?
KM: One of the first things I do in the morning he's open up our French doors and let her dog out into the yard. I love seeing in the morning light. I love to have a big glass of water with either lemon or lime fresh from the garden or a celery juice. I've been love to have a hot tea. I love this morning ritual of having a hot tea.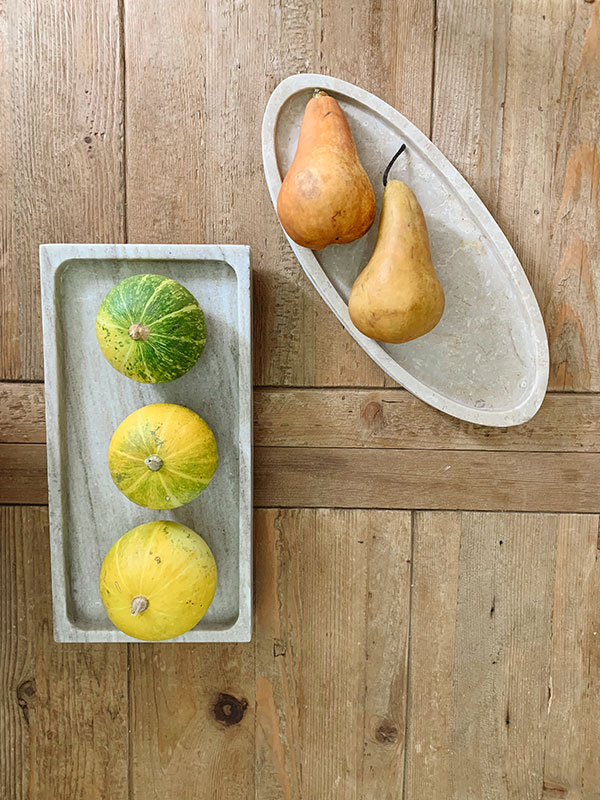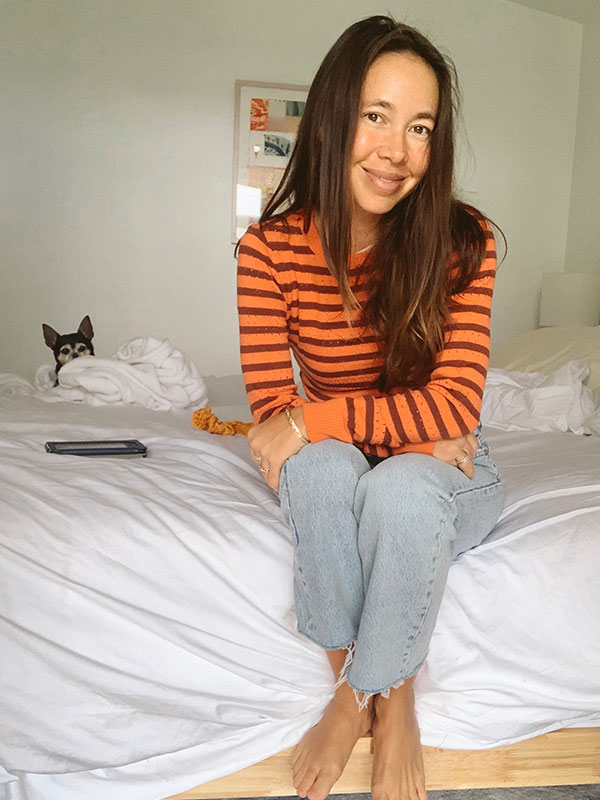 K: Favorite pajamas?
KM: MIKOH are always my go to. We recently launched the Ren pant and the Kuroki top which are the perfect lightweight PJs. And who doesn't love a cute little polka dot set. I also love Lake pajamas! They are so soft and comfortable. They have that classic look that make PJs another look to incorporate into your wardrobe!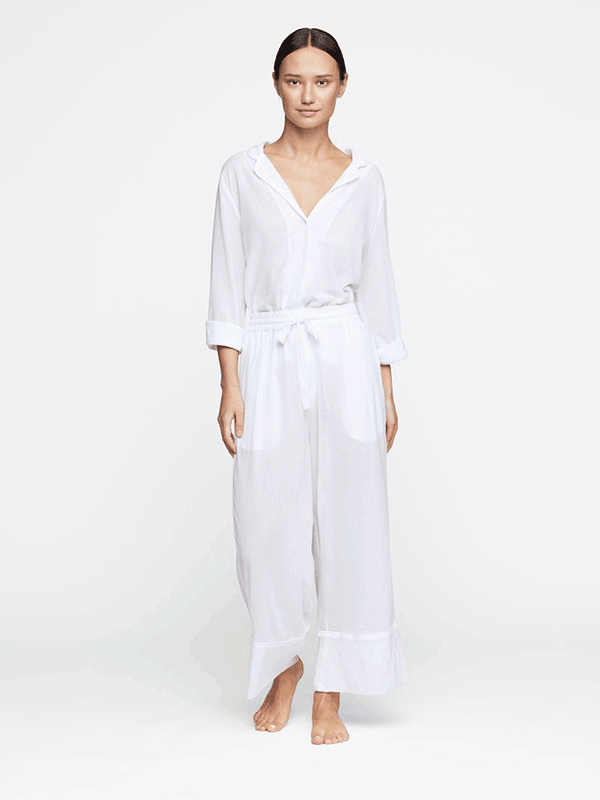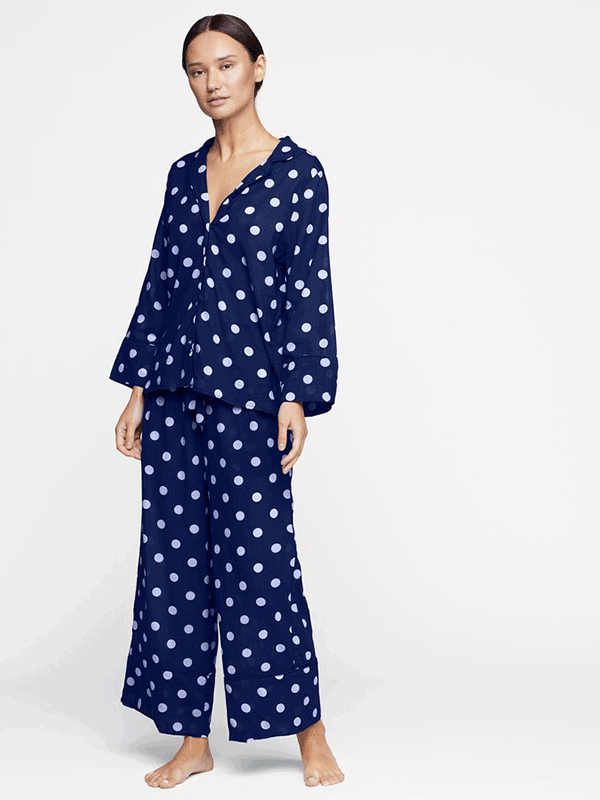 K: Sheets, Crisp and Layered or Light and Airy?
KM: I think that I would tend to have crisp and layered sheets. However, I love light and airy luck. I love a bamboo linen duvet for that perfect beach a look.
K: Bed style. Pile on the pillows or keep it clean and minimal?
KM: I like to keep it pretty simple. I have lots of different sleeping pillows on the bed for every type of preference. I like to mix it up. So, there isn't much more room for decorative pillows. Ha ha!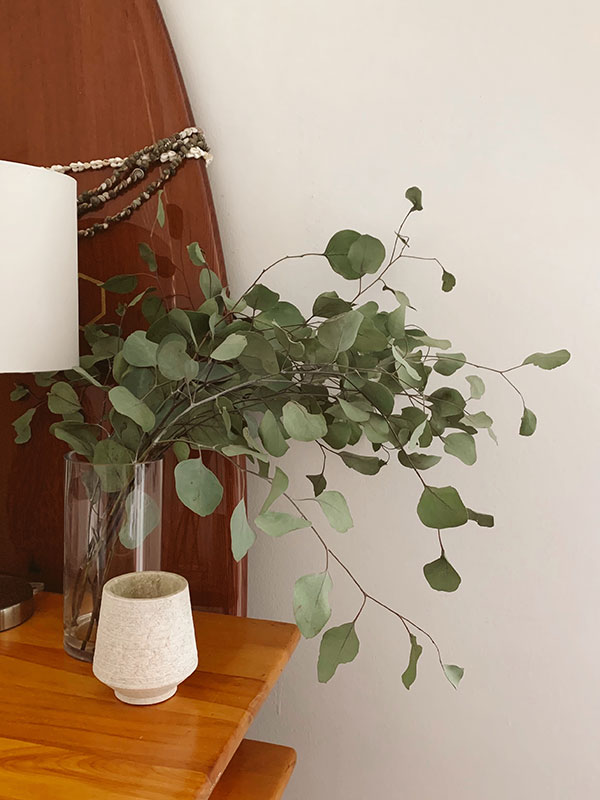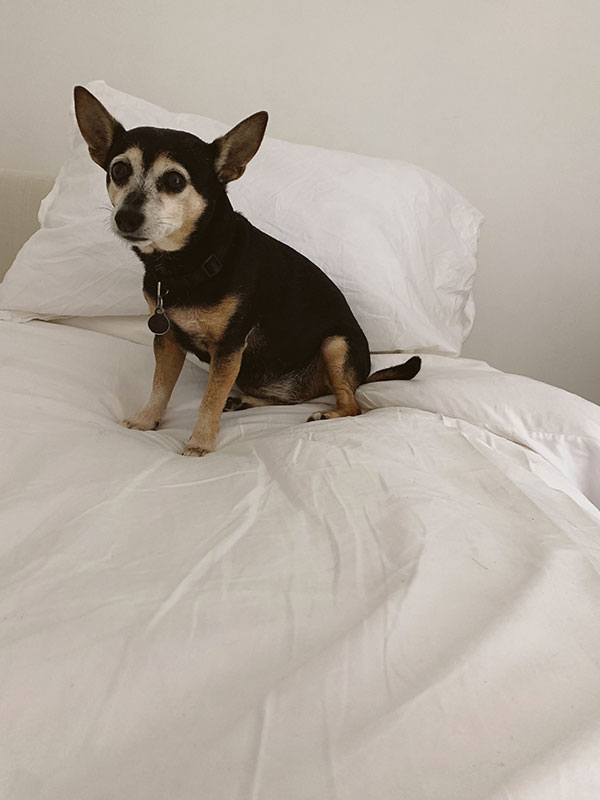 K: Describe your design aesthetic in three words:
KM: Beachy French seaside.
K: Finish this sentence: My bed is my ….
KM: Sanctuary after a busy fun filled day. It is a safe haven to rest and restore.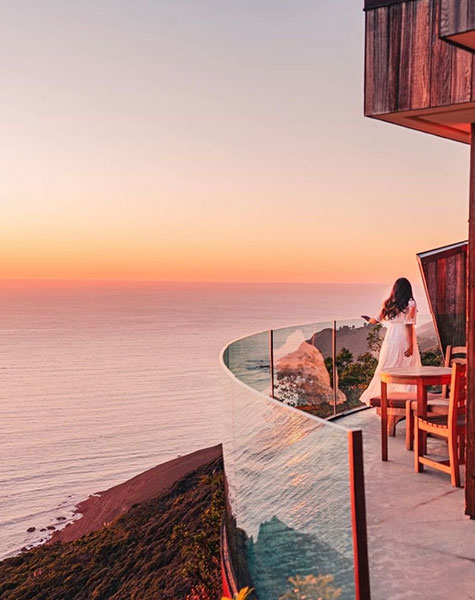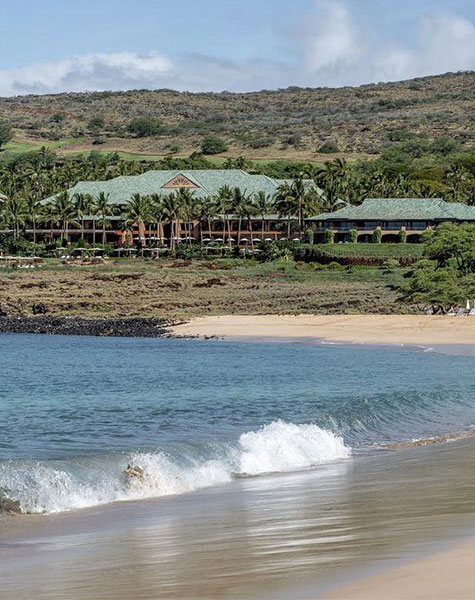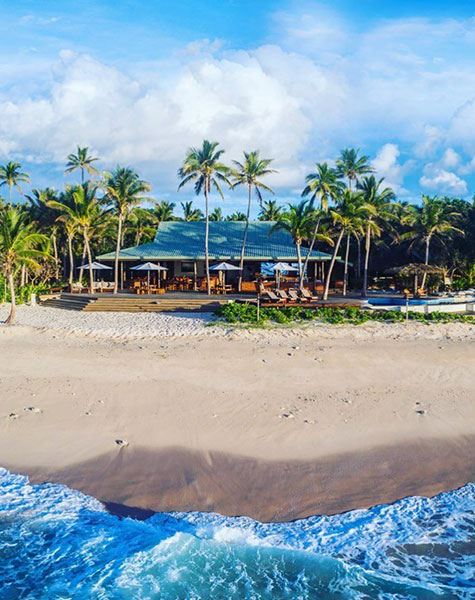 K: Last thing you do before bed?
KM: Read my book and have a sleepy time tea with my Garden of Life probiotic.
K: Best thing about waking up in Hawaii?
KM: Seeing the blue ocean. No matter where I am in the world, I try to make a point of it to see in the ocean every day. It makes me feel calm and centered.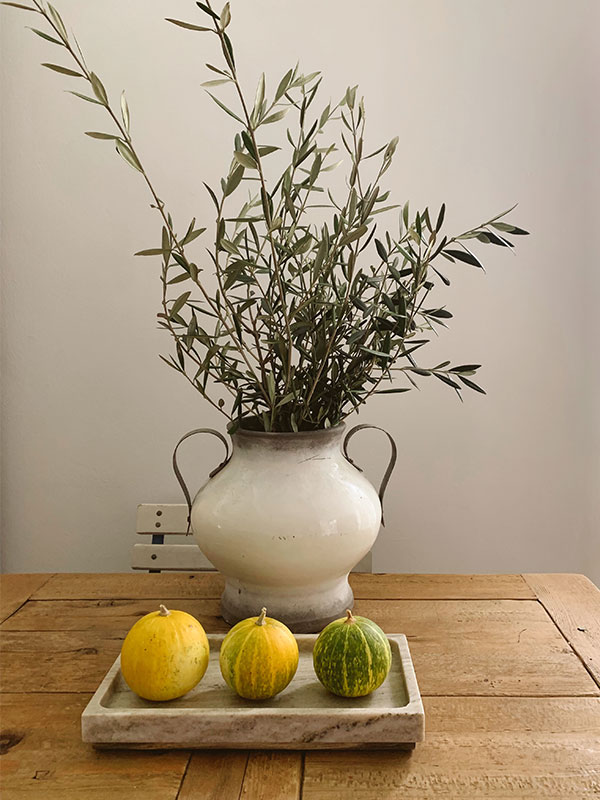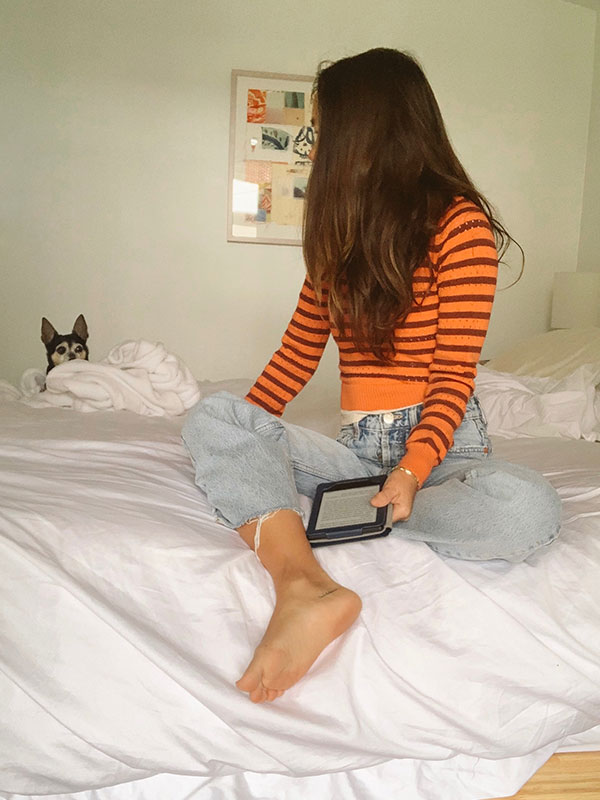 K: Favorite colors to design a home with?
KM: White, dark grey, neutrals, natural woods.