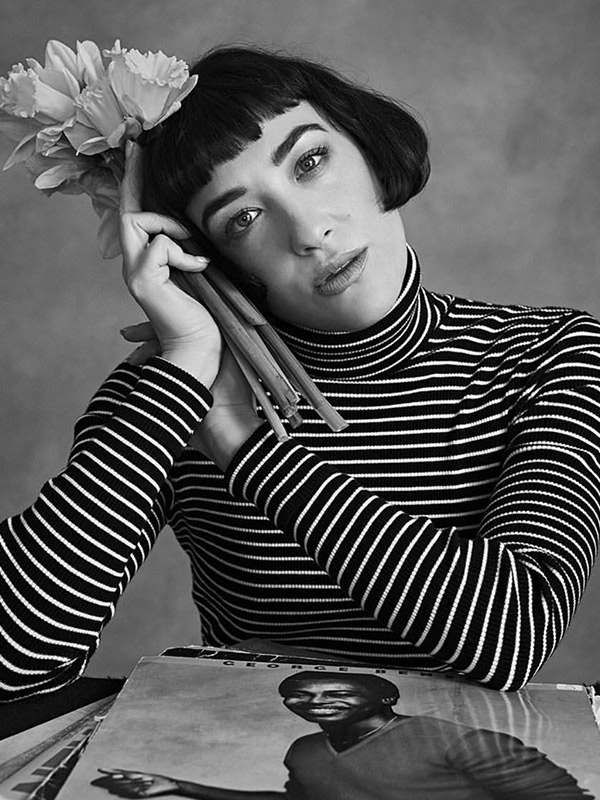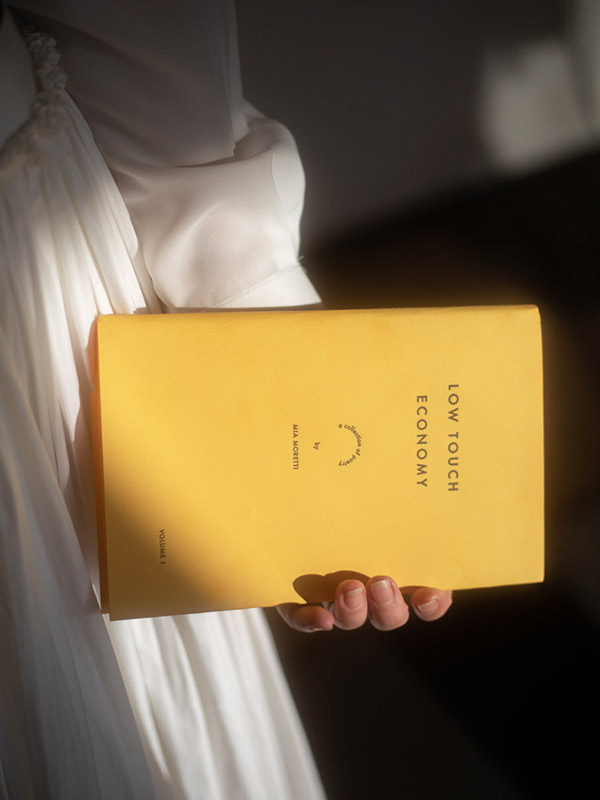 With November now in full swing, and the holidays just around the corner, we caught up with DJ Mia Moretti to see how she is celebrating this holiday season. Now living in California, the famed DJ, artist, influencer, and poet plans to spend the season quietly at home, taking the time to reflect, and enjoying her simple pleasures.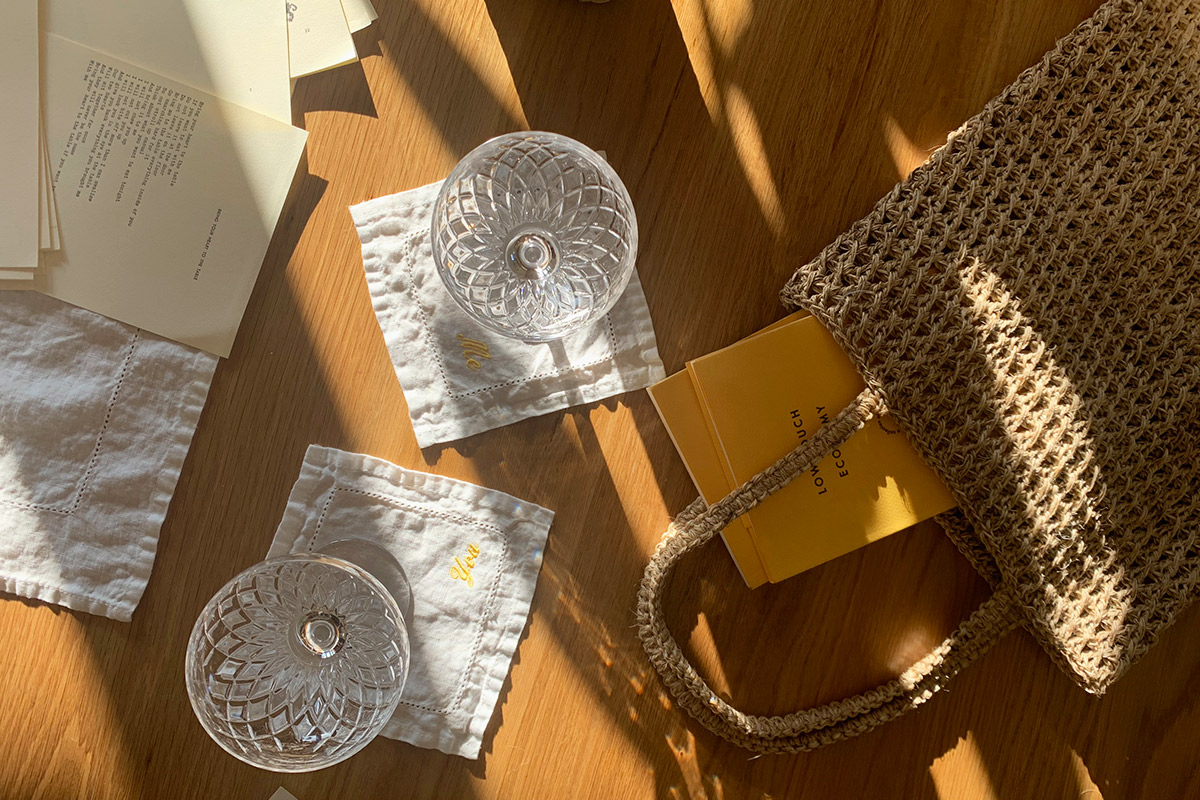 Missing the emotions from DJing around the globe, Mia spent the majority of the year at home writing poetry. Her natural form of expression slowly tuned into Low Touch Economy, the published collection of her poems. Each different, but mostly centered around the idea of love; finding it, losing it, and learning from it.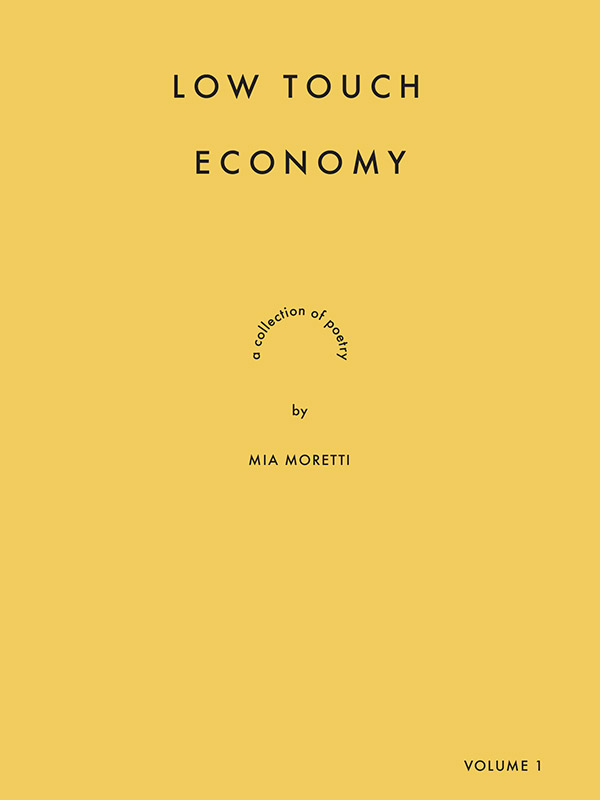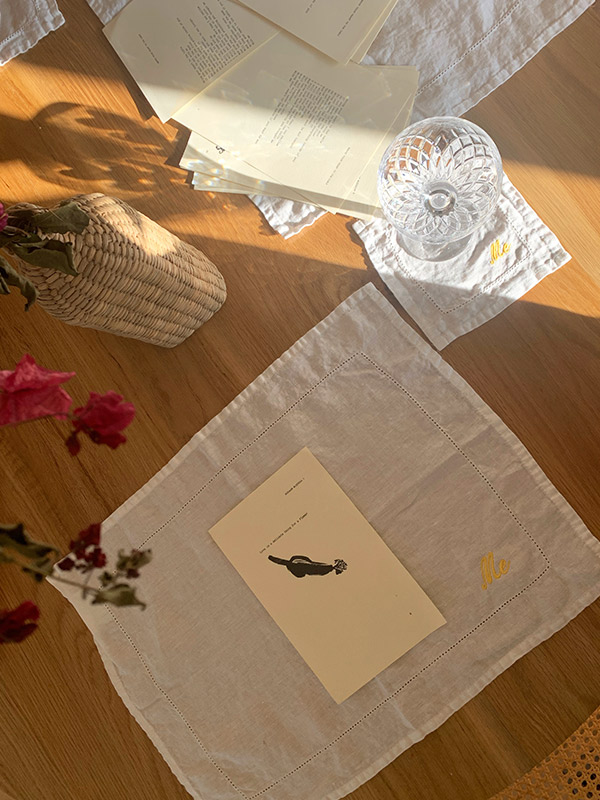 "This Holiday season I will be celebrating the everyday joys of being home, being with a lover, loving a martini, wrapping myself up with words and poetry and sinking into the luxury of being able to stay in a robe all day and night. My holiday gift to myself will be to find ways to make these moments even more luxurious, a monogrammed white linen cocktail napkin, a hidden message embroidered on your lover's placemat. I want high touch emotion in our new low touch world." – Mia Moretti
Continuing to embrace the comforts of home this year, Mia is taking the time to celebrate the little things, and finding pieces that make these moments even more enjoyable for herself and her loved ones. Browse Mia's Guest Editor Gift Guide for ideas on how elevate your own holidays at home, and read on to learn more about her holiday traditions.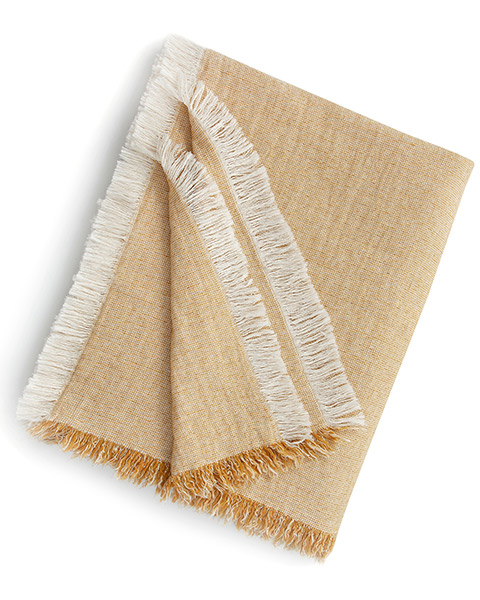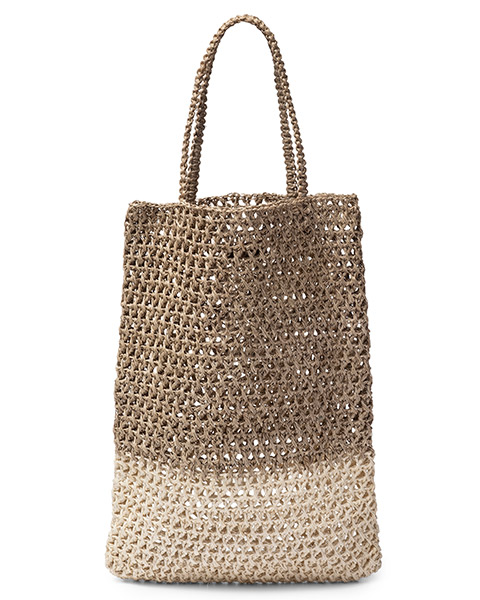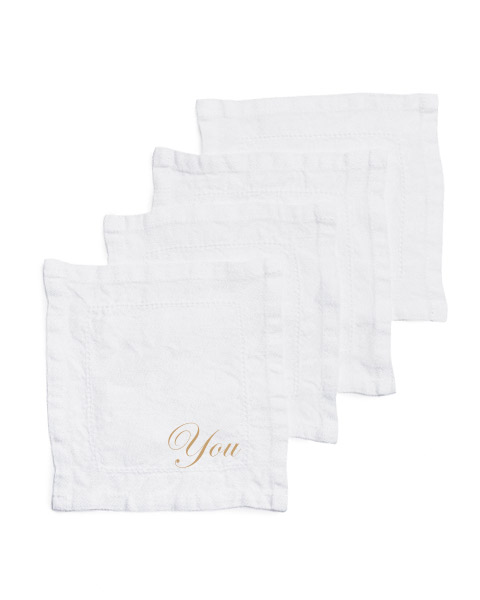 Kassatex: Scents for sense: If you could bottle a scent from the holidays, what would it include:
MM: My mother's house always smelled of lavender oil. There is no memory of childhood that isnt drenched in lavender, no matter the season.
Kassatex: What are you cooking this season?
MM: Something that can simmer all day and warm the house. Maybe a braised lamb.
Kassatex: Who do you usually celebrate the holidays with?
MM: I usually spend the holidays with my grandfather, but as he will be 104 in January, I will not be traveling out east to see him. Instead I will be staying home, pouring myself a martini, wrapping myself up with words and poetry and sinking into the luxury of being able to stay in a robe all day and night. I know Pop would appreciate it.
Kassatex: Fantasy holiday dinner table would include which guests (past and present)?
MM: Marina Tsvetaeva, Anna Akhmatova and my father.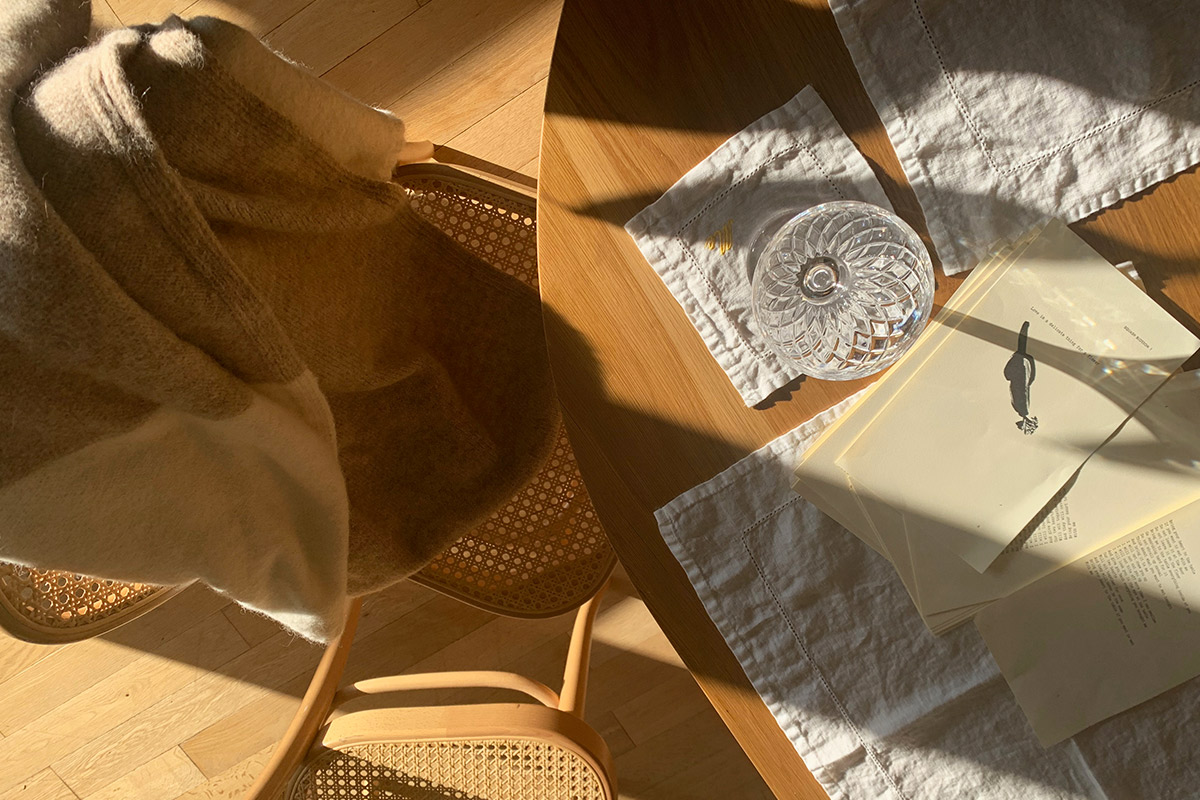 Kassatex: How do you reflect and take time for yourself during the holidays?
MM: This year that is easy. It's in front of us. We just have to give in and accept it.
Kassatex: Most memorable gift ever received during the holidays?
MM: I love the special touch of a monogram. It's something I would never buy myself, but always cherish with such tenderness and joy.
Kassatex: What is usually playing at your home during the holidays?
MM: This playlist.
Kassatex: When do you start decorating for the holidays?
MM: We will see what speaks to me at the market, what I find on a neighborhood walk. It comes together gradually.
Kassatex: What inspired you to compile your poetry?
MM: Being home alone and not having people to share my feelings– my joy, my happiness, my sorrow– with. DJing is such an expressive profession, Im constantly funneling my emotions into a crowd and simultaneously feeding off their emotions. I needed an outlet for my expression. It became poetry.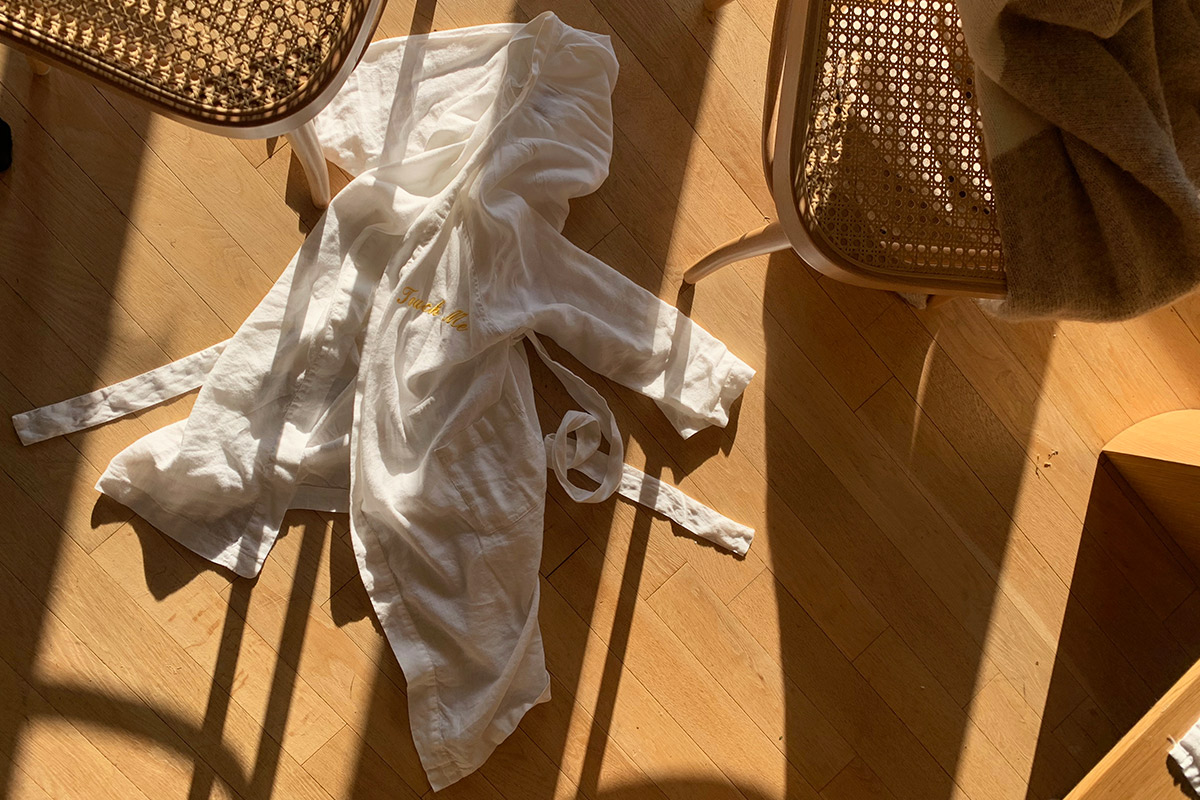 Kassatex: Is there a main focus in the book or are they based on experience?
MM: The focus is always love, but it wavers. Falling in love, falling out of love. Holding onto love, letting go of love. Finding love in an onion, a garlic, an artichoke. Then the onion, the garlic and the artichoke teaching me lessons in love.
Kassatex: Favorite place to get cozy in your home
MM: The table. It is the place in my home that is constantly giving and receiving. It is always evolving, but it is a rock. It will never let me down.
Kassatex: Best part of the dinner party, as guests arrive in excitement cocktails in hand, or lingering around the dinner table post meal.
MM: The end. The mess. The release. The unexpected. The relaxation. The soul.