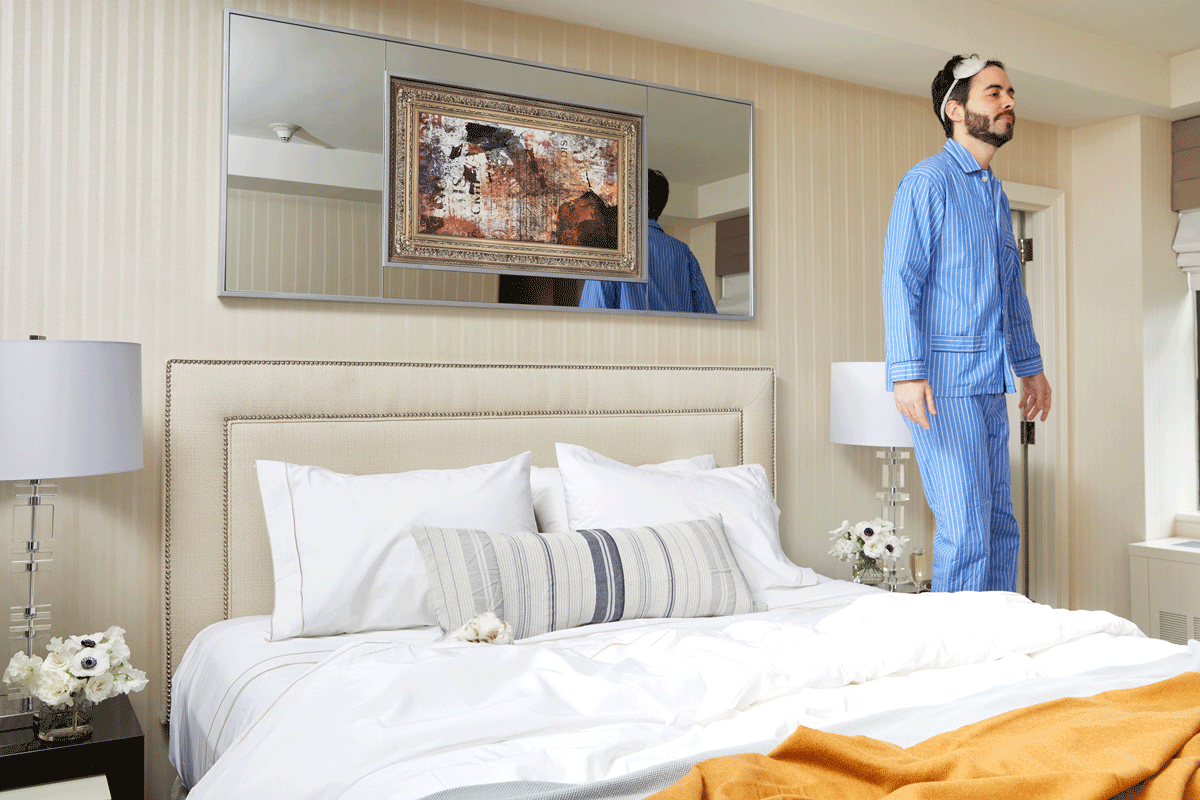 125 East 50th Street, NY NY 10022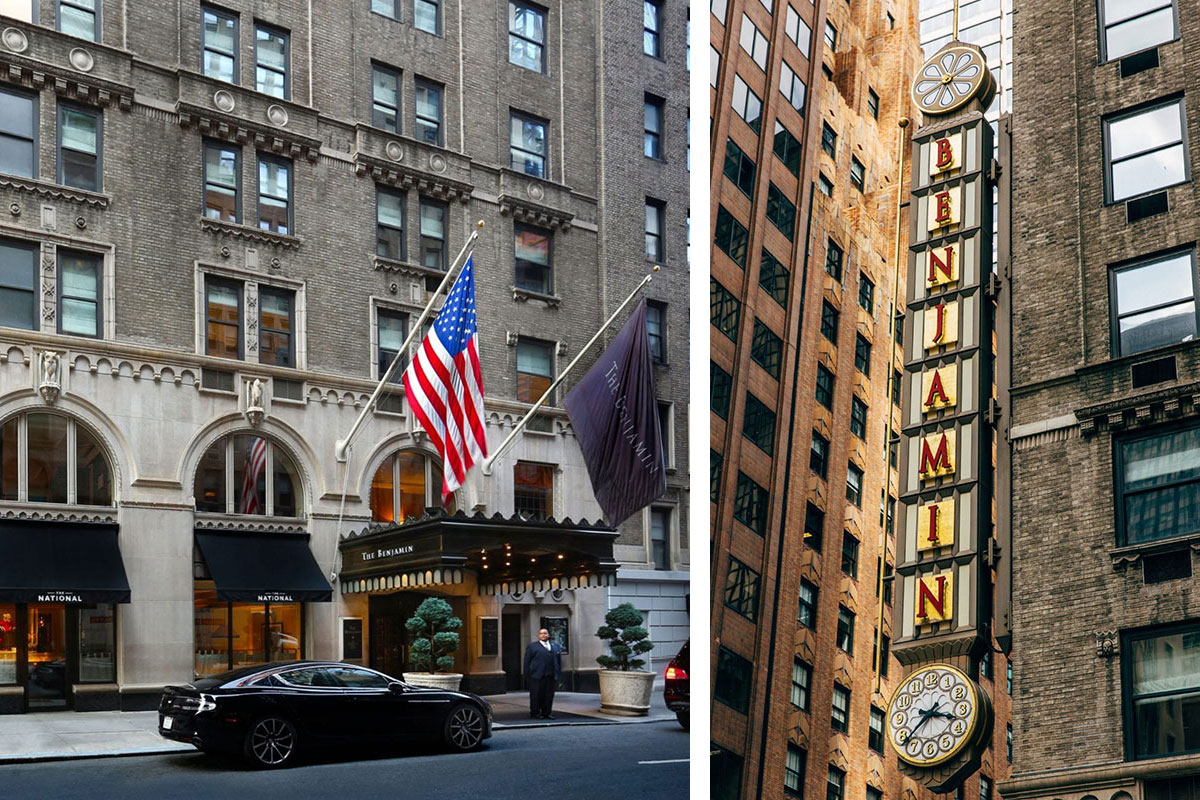 Our fellow sleep connoisseur and influencer @followthenap is at it again, this time reviewing The Benjamin Hotel's Master Sleep Suites.
Continuing my adventure to uncover the best sleep spots in New York with Kassatex, I headed to The Benjamin hotel in midtown Manhattan, where they've made it their mission to ensure that their guests get the dreamiest night's sleep imaginable. I had the pleasure of meeting Winks, The Benjamin's resident night owl, who told me all about their newly refreshed Rest & Renew sleep program curated by sleep medicine expert, Dr. Rebecca Robbins.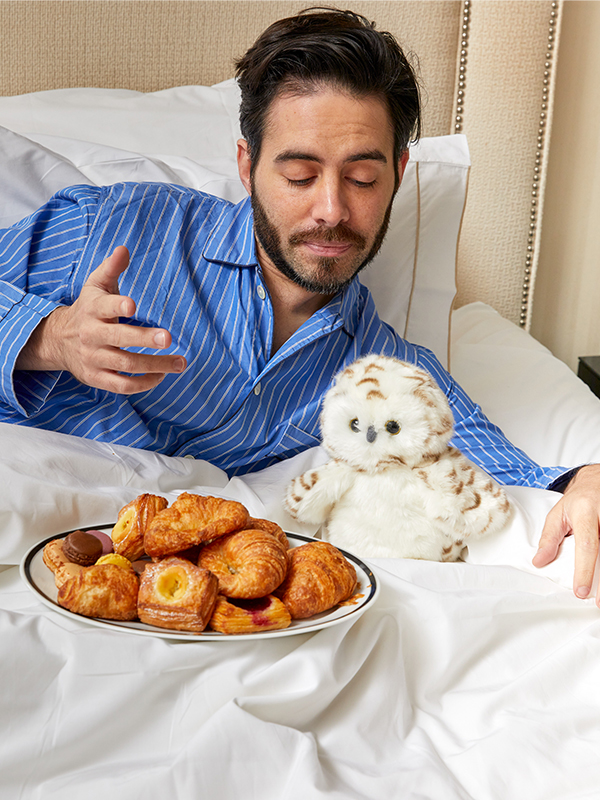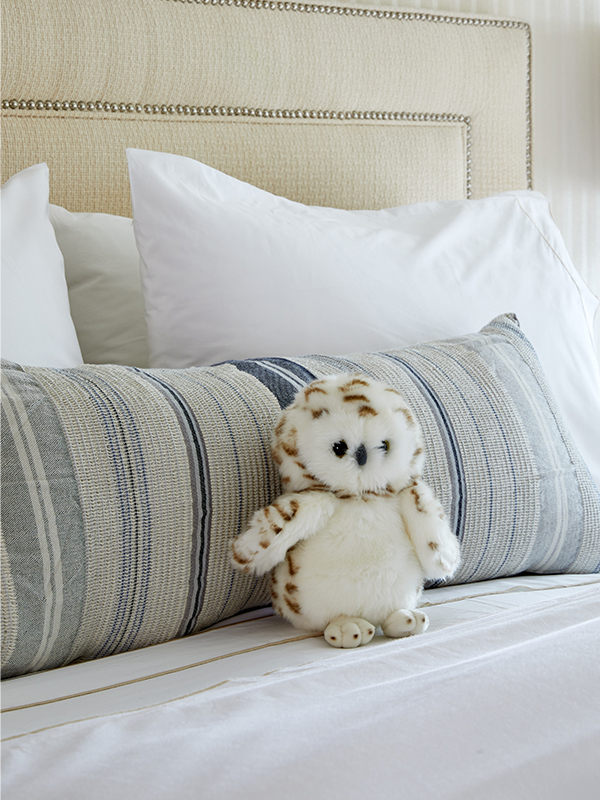 Suite Dreams
The Benjamin's Master Sleep Suite may as well have been designed just for me! The suite came with access to an extensive pillow menu and on-demand meditation, and was stocked with OLLY Sleep gummies, a Kaia Naturals takesumi detox hot bath and Kitsch crystal facial roller—everything I needed to forget the stresses and strains of being a sleep influencer and allow myself to fully unwind.
An Early Night
A Serta Perfect Sleeper Hotel Chateau mattress topped with Kassatex Salerno Percale Duvet and Sheet Set felt like a mixture of being snuggled by a baby lamb and sinking into a giant warm marshmallow (it's a great feeling, trust me.) No detail had been overlooked with custom sleep lamps and weighted gravity blankets nearby to assist if needed.
The Doctor is in
I always say that our taste in sleep is just as personal and unique as our taste in food, music or pretty much anything else for that matter. Should you want to delve deeper into the details of a great night's sleep, The Benjamin also offers guests of The Master Sleep Suite the opportunity to book a personalized sleep consultation with Dr. Rebecca Robbins—a lucky coincidence because the only thing I like as much as sleeping is talking about sleeping.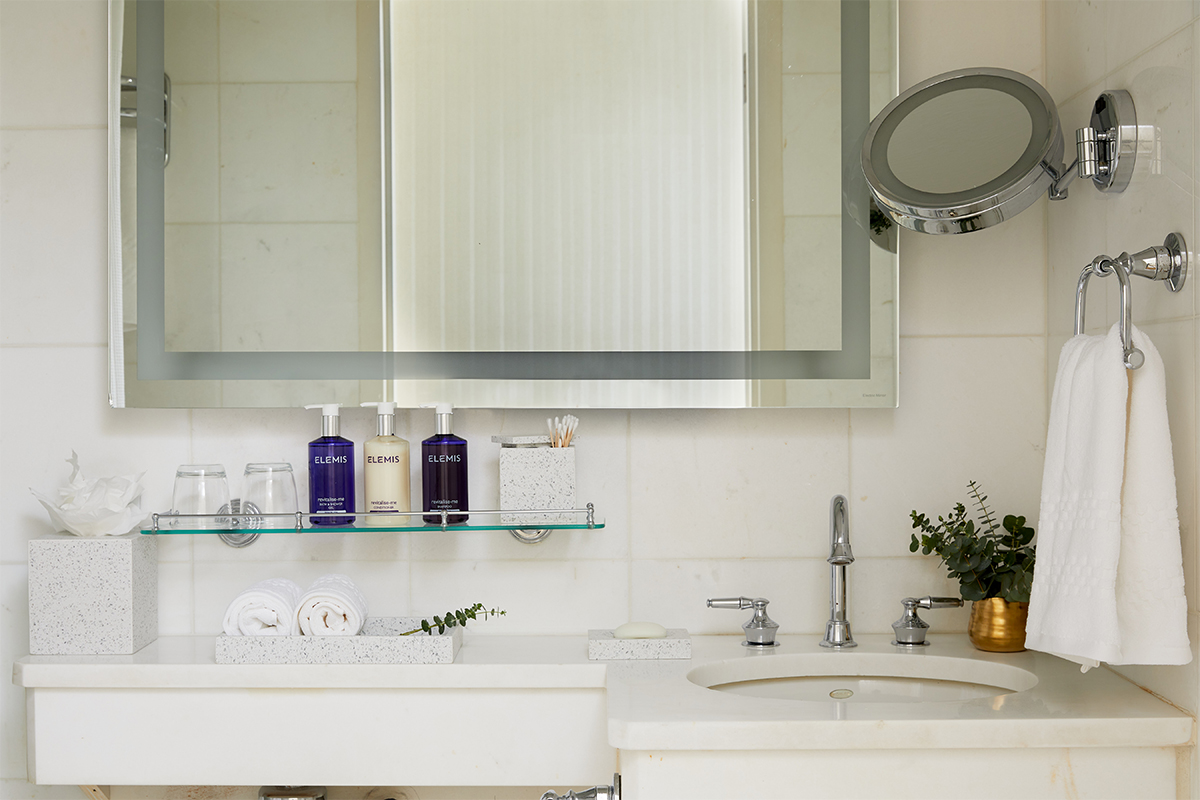 Teamwork Makes The Dream Work
Should you require any further assistance drifting off to sleep, simply call one of The Banjamin's dedicated sleep experts any time, day or night. From suggestions on which pillow to choose (it's a tough decision because I wanted all of them) to helpful tips on how to maximize your time in bed, every member of the sleep team has been personally trained by Dr. Rebecca Robbins herself.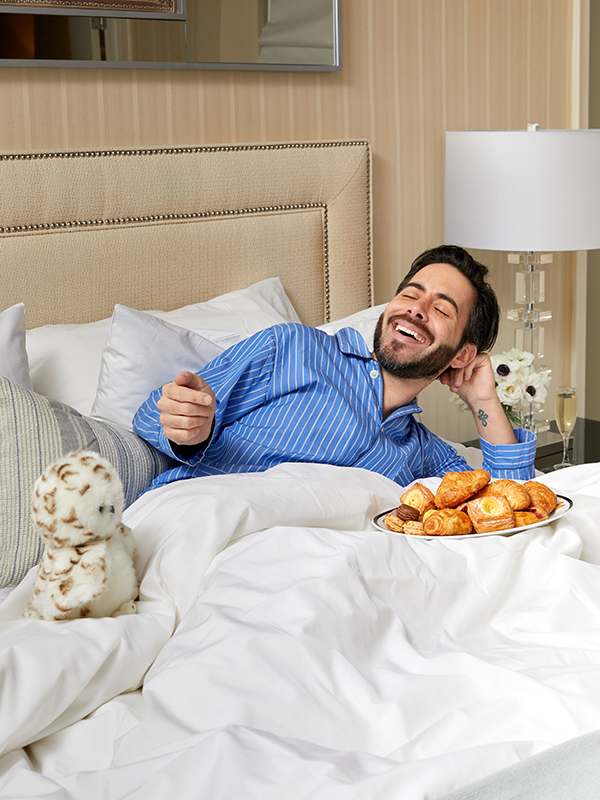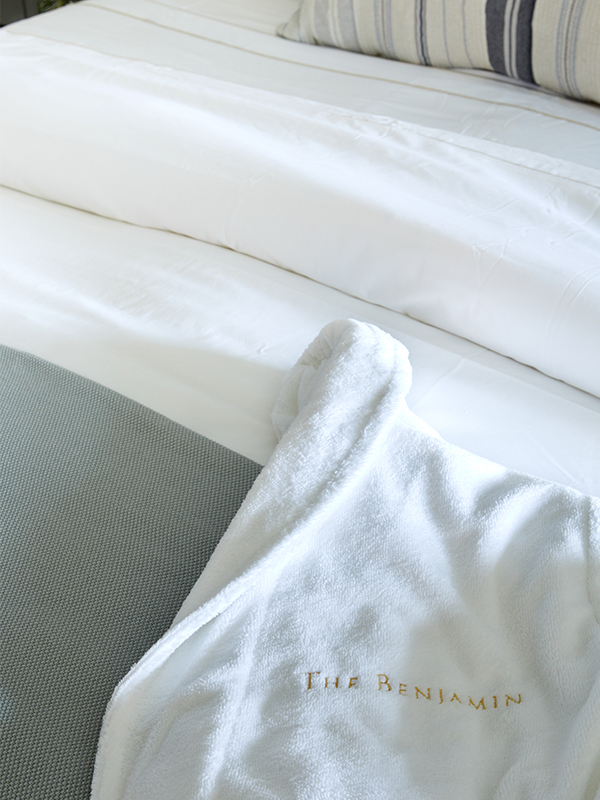 Bedside Manner
When you're spending as long as humanly possibly luxuriating in bed, it's inevitable that you're going to need some sustenance. Thankfully, The Benjamin offers in-room dining from Chef Geoffrey Zakarian's The National Bar & Dining Rooms. I decided to order a light salad from the Late Night Menu, immediately followed up by New York cheesecake, milk chocolate mousse and iced cold milk and cookies. Thankfully, calories don't count when you're in bed. It's science.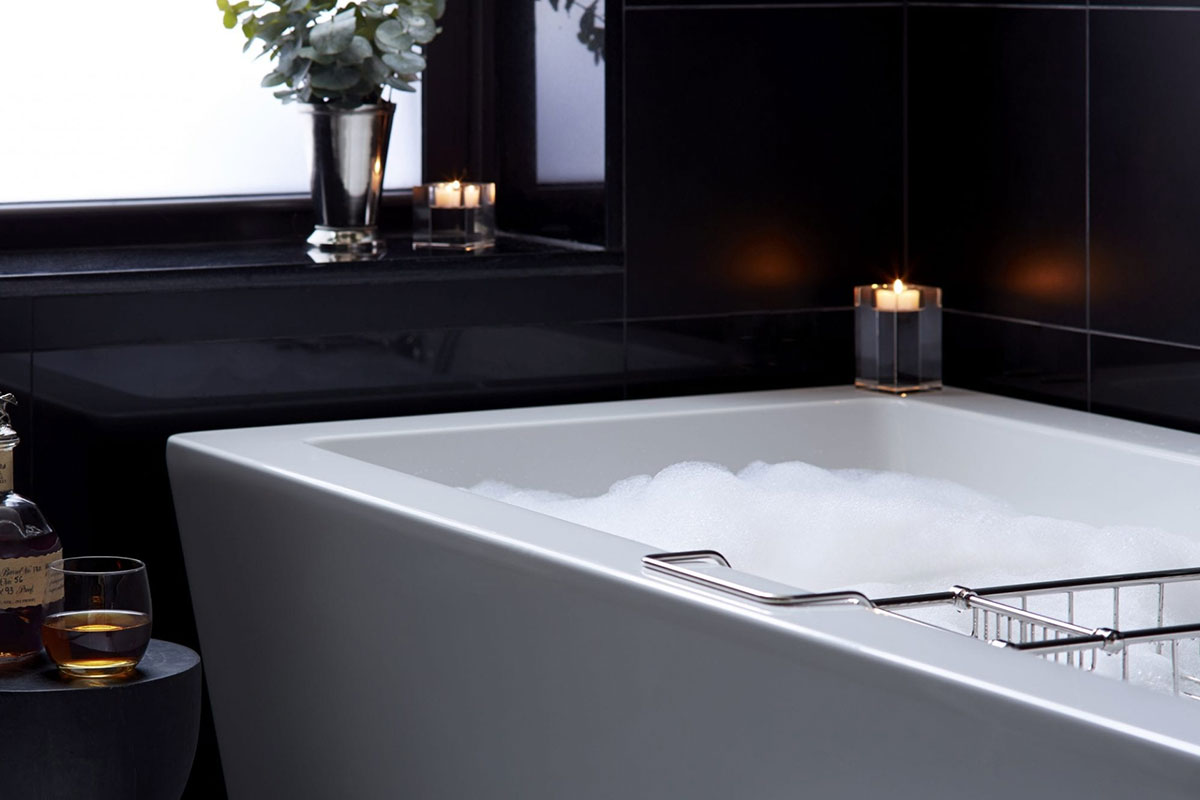 Forty Winks
I'd been enjoying my time in bed at The Benjamin so much that I almost forgot that it was time to, you know, actually sleep. Feeling blissfully relaxed and contentedly full of cookies, I snuggled up with Winks for an incredible rest. For a city that never sleeps, New York certainly does a great job of helping others drift off to dream of all the wonderful things in store.
Written and Produced By: Kelly Florio Kasouf & Alex Shannon