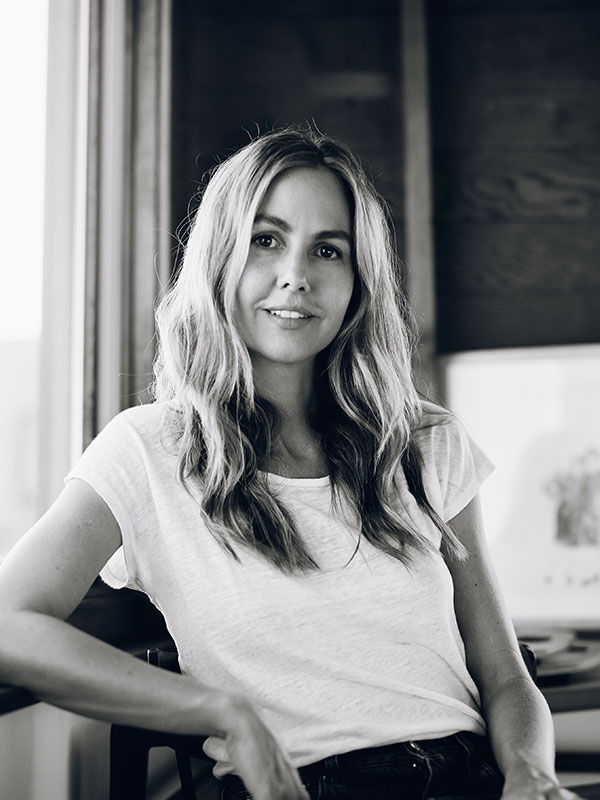 Laura Santos Location: New York City Aesthetic: Timeless, Warm, and Functional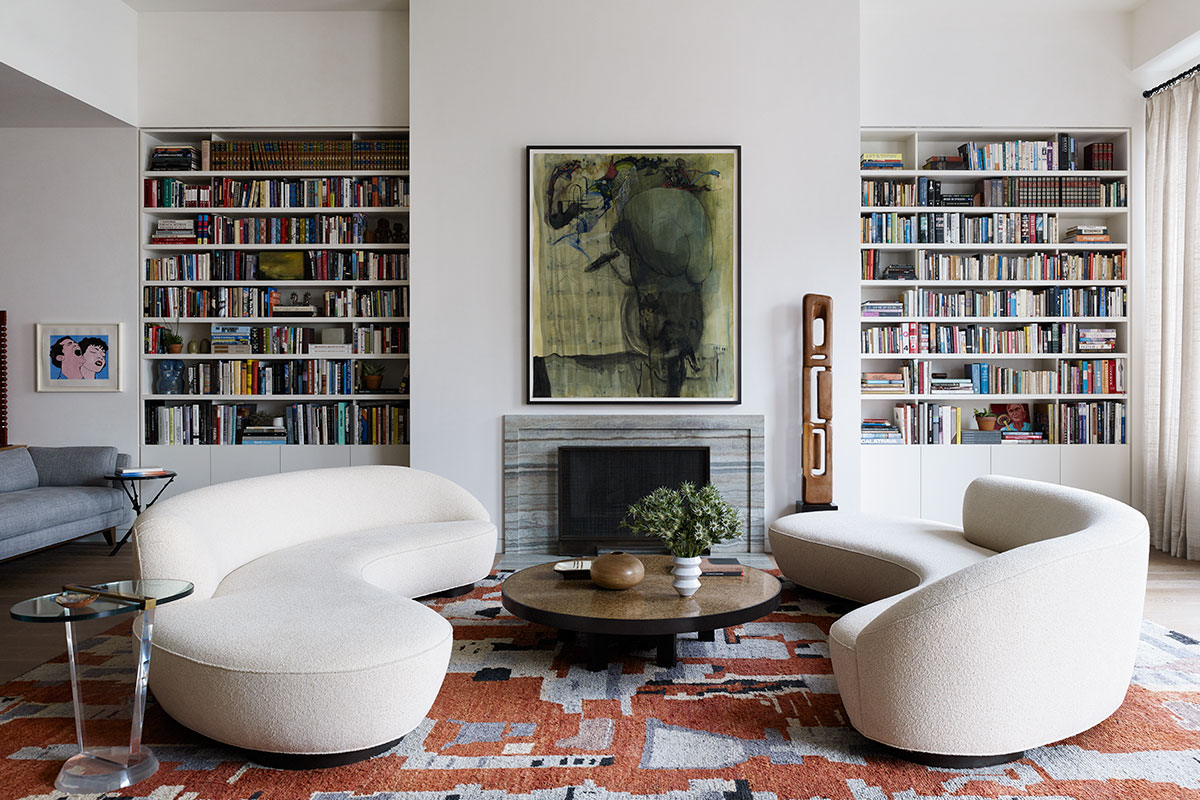 Three Can't Live Without Products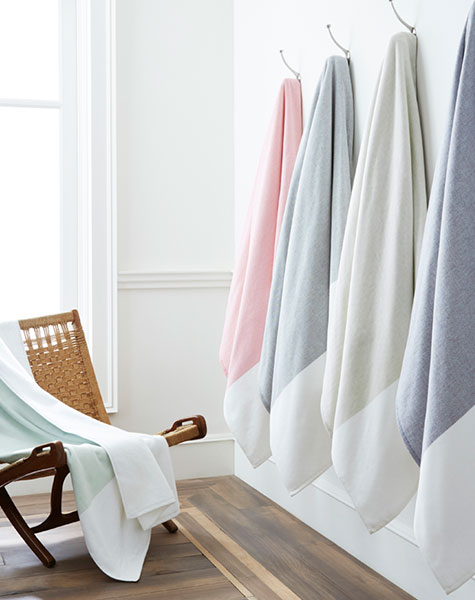 The Block Pareo Fouta Beach Towel in Linen is perfect to use as a blanket on the beach but it can also be worn as a sarong.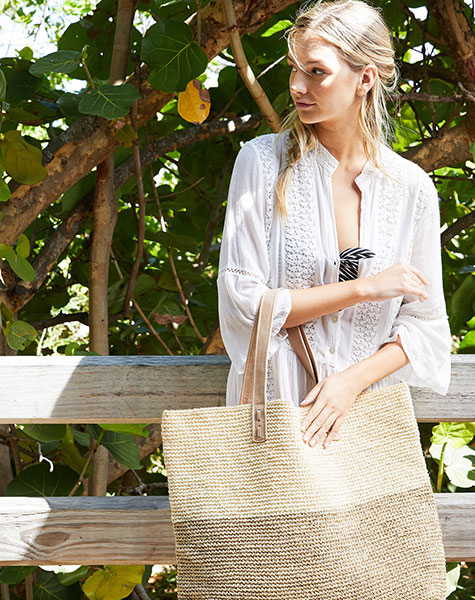 Every vacation home needs several good beach bags! Not only do they come in handy for your guests, but they also provide an environmentally friendly alternative to disposable options at the market. The Kassatex Palomino Beach Bag, made by local artisans in my home country of Colombia, is a personal favorite.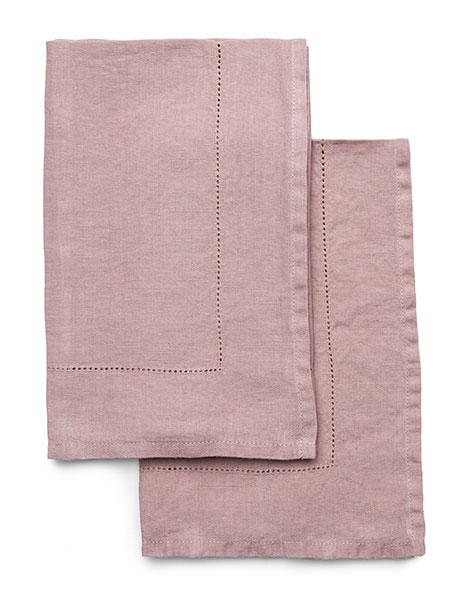 I've been obsessed with nude tones for a while now, so when I discovered the Linen Tablecloth and Napkins in dusty pink, I was thrilled. The color and texture are perfect for a summer table setting- easy to combine and beautifully warm.

Kassatex: How did you start designing:
Laura Santos: I was always very interested in furniture design because I believe that it is an incredible way to experience art. You can sit in it, eat on it, live your life in it. When I moved to New York I enrolled at Parsons School of Design for interior design which helped ignite my passion in architecture as well. Since then, I've been designing in one way or another.
Kassatex: 3 Designers who inspire you:
Laura Santos: Charlotte Perriand, Pierre Yovanovitch, Axel Vervoordt
Kassatex: Favorite moment of the design process:
Laura Santos: When I am introduced to a project, I get very passionate about finding architectural solutions for my clients. I then start working in furniture layout which is really fun. Though designing furniture, finding rare vintage pieces and selecting fabrics are amazing parts of the design process, there is nothing like the installation. Seeing all of your work come together for the first time and watching your client's face react when they first walk into the space is priceless!
Kassatex: Favorite room to design:
Laura Santos: I have to admit that kids' rooms are always fun but it really depends on the project. There's always a room where your client is willing to take the most risk and it is usually that room that ends up being the most rewarding.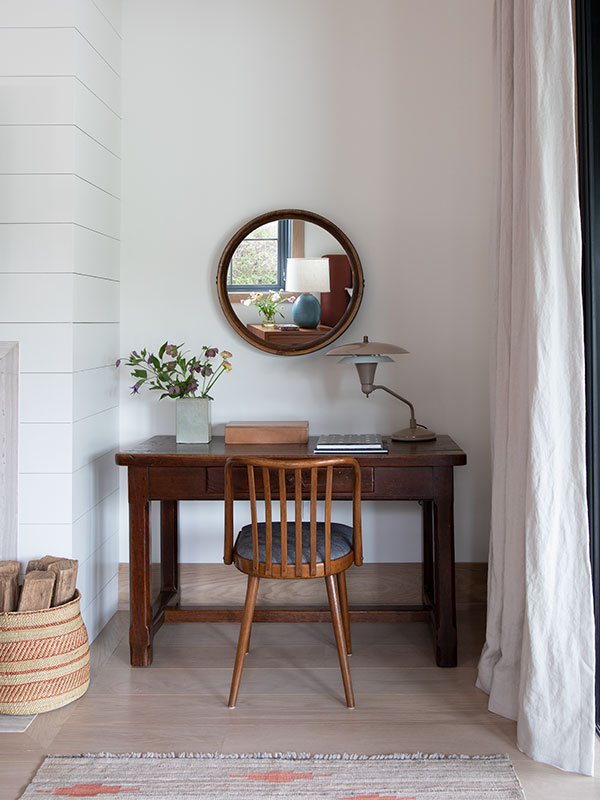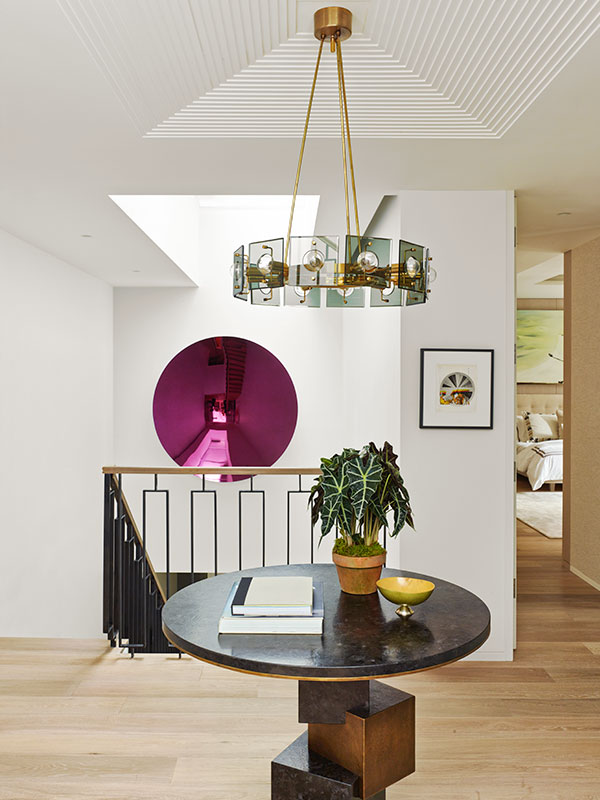 Kassatex: A bathroom must always include:
Laura Santos: Unexpected accessories such as a vintage vase, an ethnic rug or a great basket, as well as cozy bathrobes.
Kassatex: What is currently on your bedside table?
Laura Santos: About six books that I haven't finished and I keep hoping I will! I also have a ceramic water vase and glass and always a small vase of fresh flowers.
Kassatex: How much does fashion inspire your work?
Laura Santos: Color schemes and fabrics from fashion have always influenced my designs but I hate when design becomes trendy. A successful space is one that withstands the test of time and fashion moves at a much faster pace, so you need to be mindful of that.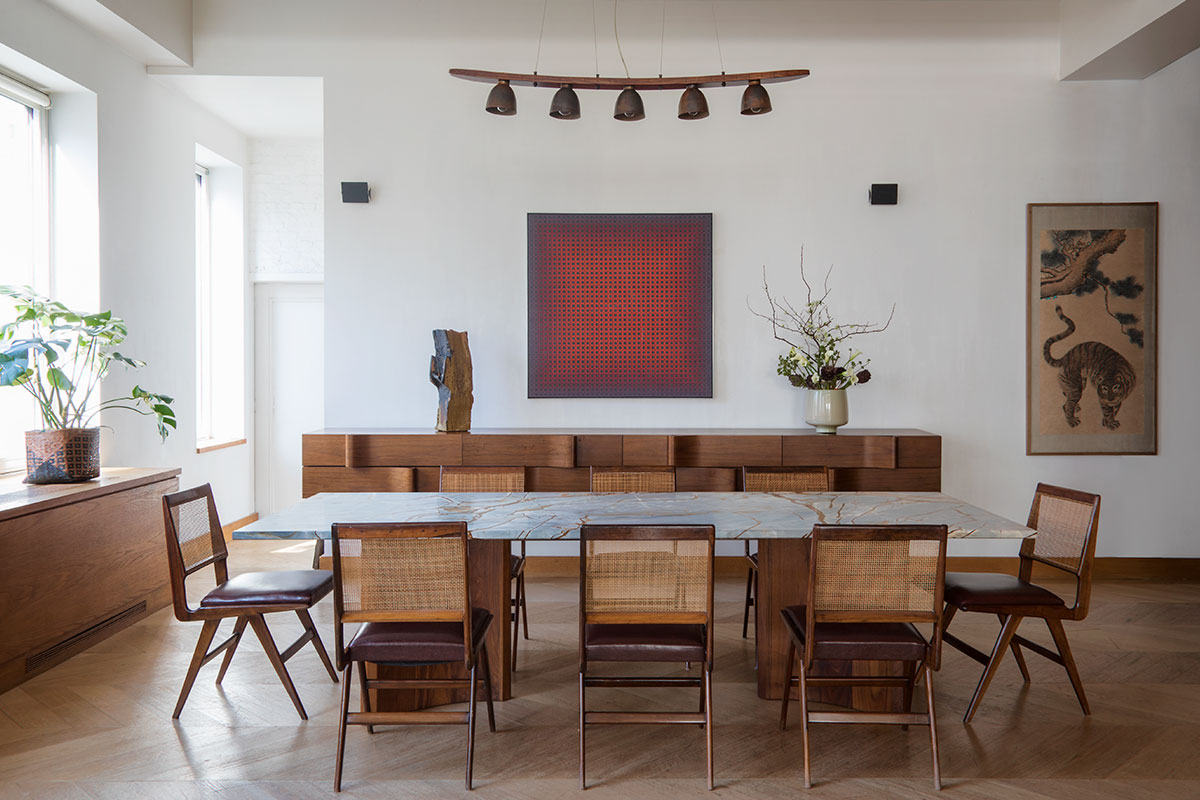 Kassatex: How important is it to fully design a room, accent pieces to major elements, or do you allow a room to grow with evolving tastes and items.
Laura Santos: I normally design from big to small. I start with the architectural plans and selection of materials followed by designing or acquiring rugs or other bigger elements. Then I move to fabrics and accessories. However, sometimes a piece of fabric can inspire the entire room and the process will be reversed. When designing I like to leave the project completely finished from the bedding and bathroom accessories, to the books and the art. The goal is that the space feels like it's been lived and you don't see the hand of a decorator.
Kassatex: Forever favorite Hotel:
Laura Santos: Uxua Hotel in Brazil has a lot of personality and style. Located in a Unesco protected town called Troncoso, each small house was restored by designer and owner Wilbert Das in collaboration with local artisans. The design is thoughtful and includes beautiful Brazilian vintage pieces.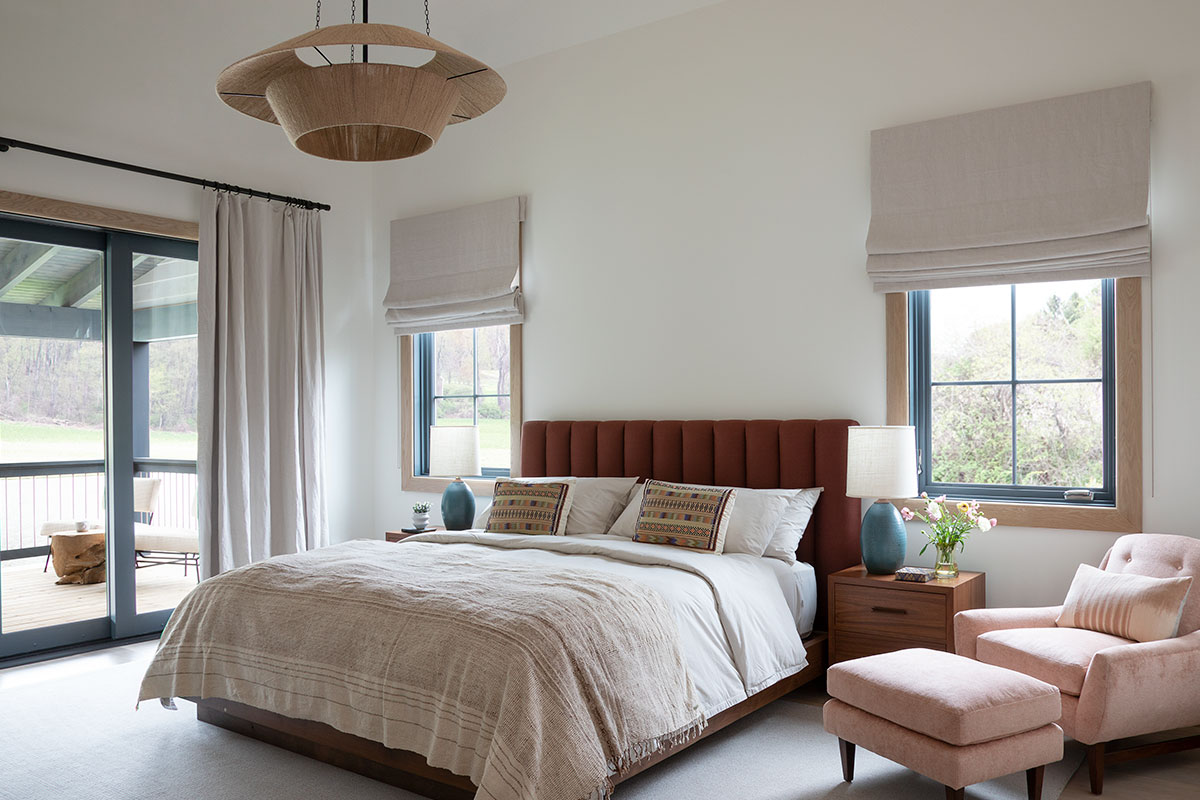 Kassatex: 3 Decor trends you wish would disappear:
Laura Santos: Chrome sofa legs, bad reproductions of mid-century furniture, and man-made tiles that try to imitate stone.
Kassatex: A favorite cost-effective brand you love to use when mixing high/low:
Laura Santos: Kassatex! You have products such as the Lorimer sheets that incredibly well priced for the quality.
Written and Produced By: Kelly Florio Kasouf