With a fall refresh on our minds, we checked in with some of our favorite creators to see what they were doing to cozy up their homes for the cooler temperatures ahead.
Creating heavenly bed layers, upgrading the bath, and curating a cozy and timeless home collection were the main objectives. These easy to do home refresh projects focus on adding pieces to make your spaces seem brand new, without the construction headache, time, and cost of a full renovation project.
Read on to see how the creators brought these transformations to life.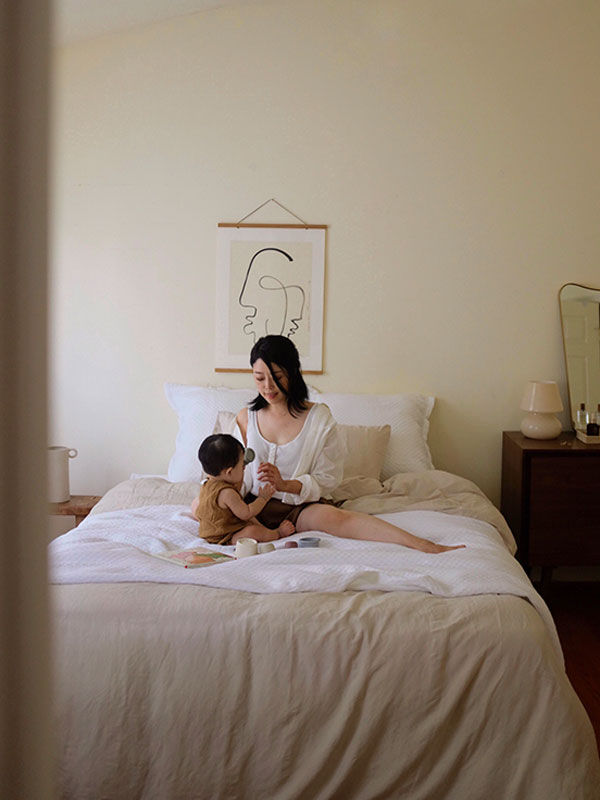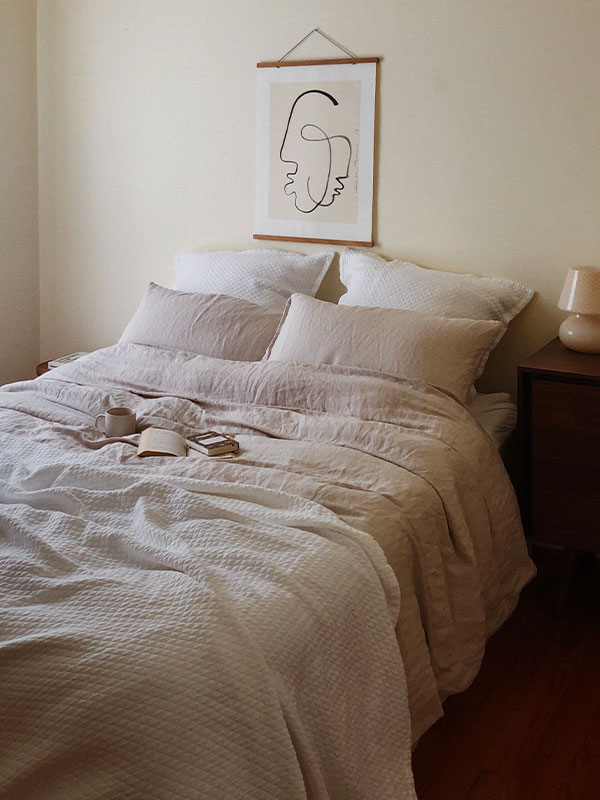 For her fall refresh, Haley Hye-Eun Lim of @mylittlebooktique created a cozy story centered around her bed. Opting for the Linen – Bamboo Bedding Bundle, Haley paired it with the Diamante Coverlet to have an extra layer for colder nights. Haley wanted to make sure her bed was cool enough for husband who is a hot sleeper, but layered enough to keep her warm year round.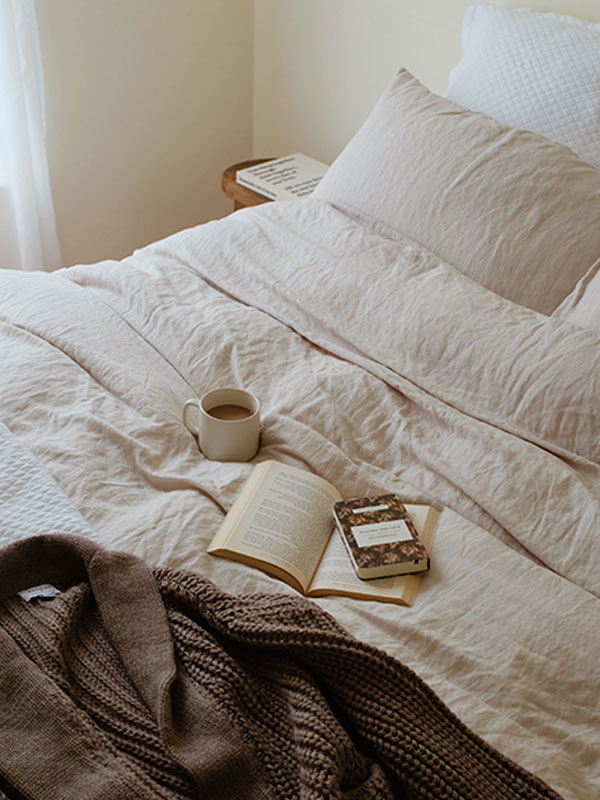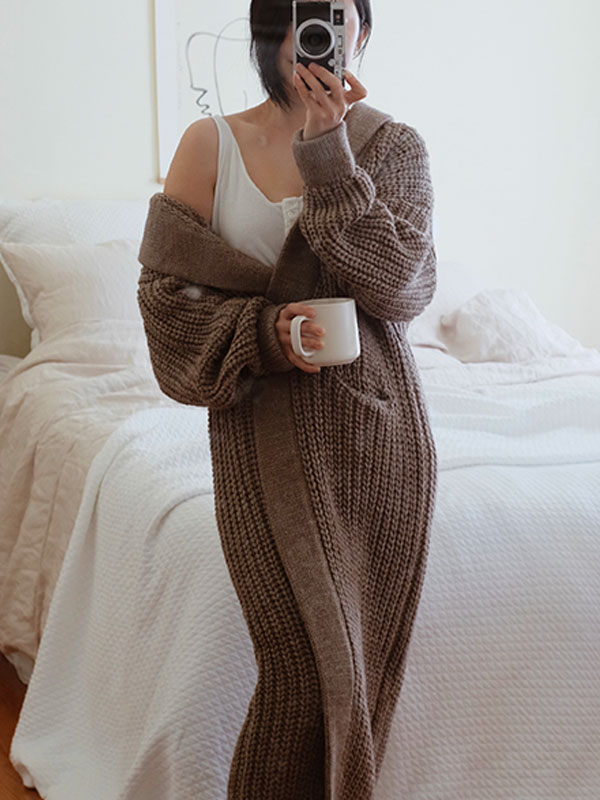 "It is the most airy and softest bedding sheets we've had. It just makes it hard to get out of bed every morning and our little boy also loves it so much I might get one for him, too." – @mylittlebooktique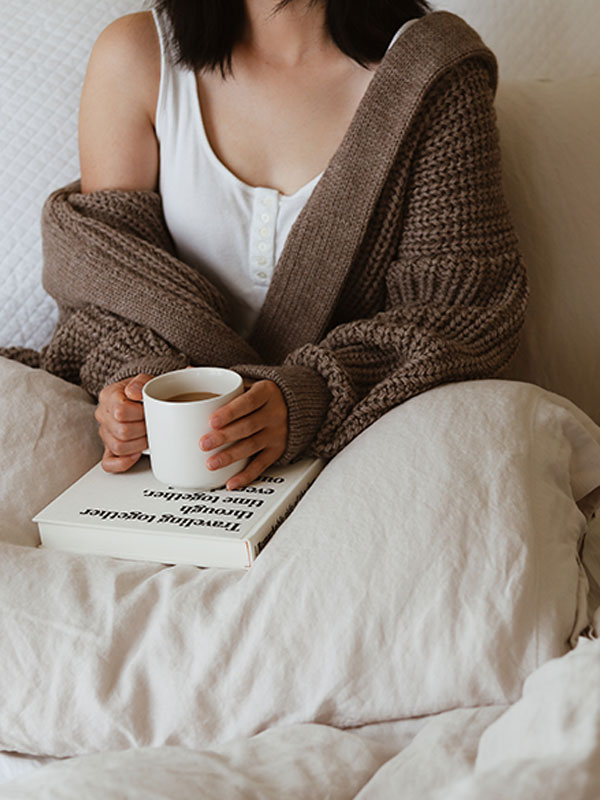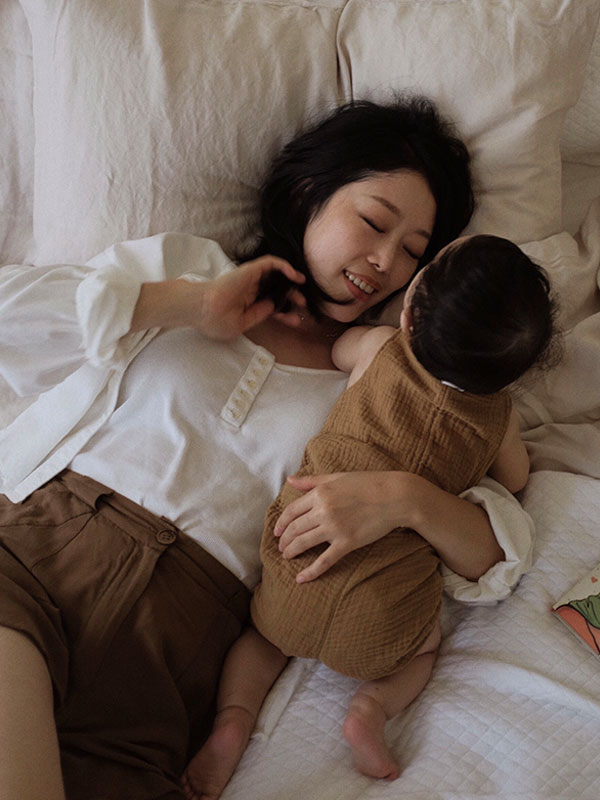 In addition to the bedding, Haley chose our Bandier Alpaca Robe to wear around the house. The ultra soft robe is super easy to throw on and can be paired with your favorite jeans and worn as a cardigan as well.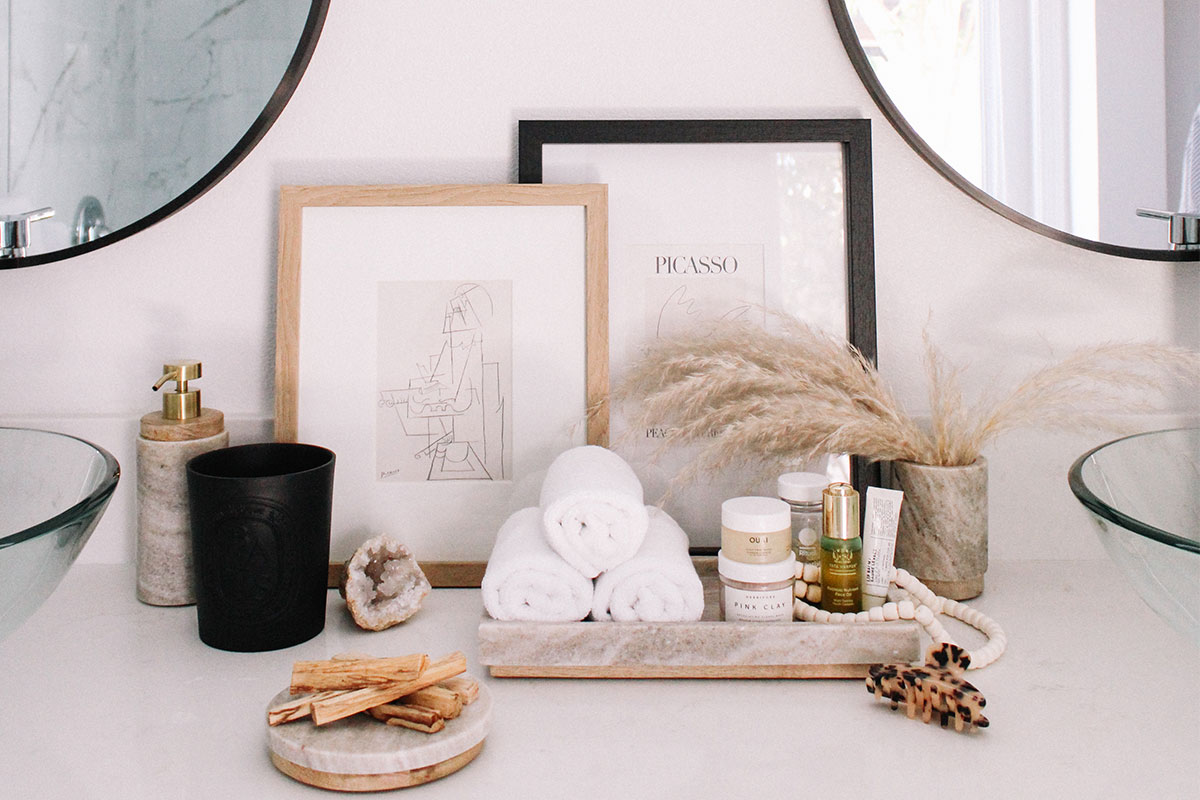 Looking to give her bath that hotel feel, Lauren Saylor of @lauren.saylor, added a few items to create her home spa experience.
Starting with her vanity, Lauren selected the San Marino Bath Accessories to organize her countertops. The marble and mango wood collection comes in eight different pieces and can be used in any room of the house.
"Updating little details in our home to make them a small daily luxury makes such a big difference, especially when it's how you start your day."- @lauren.saylor
For towels, Lauren opted for the Luca Collection. Exceptionally soft, these towels have a flat woven border for an added design element.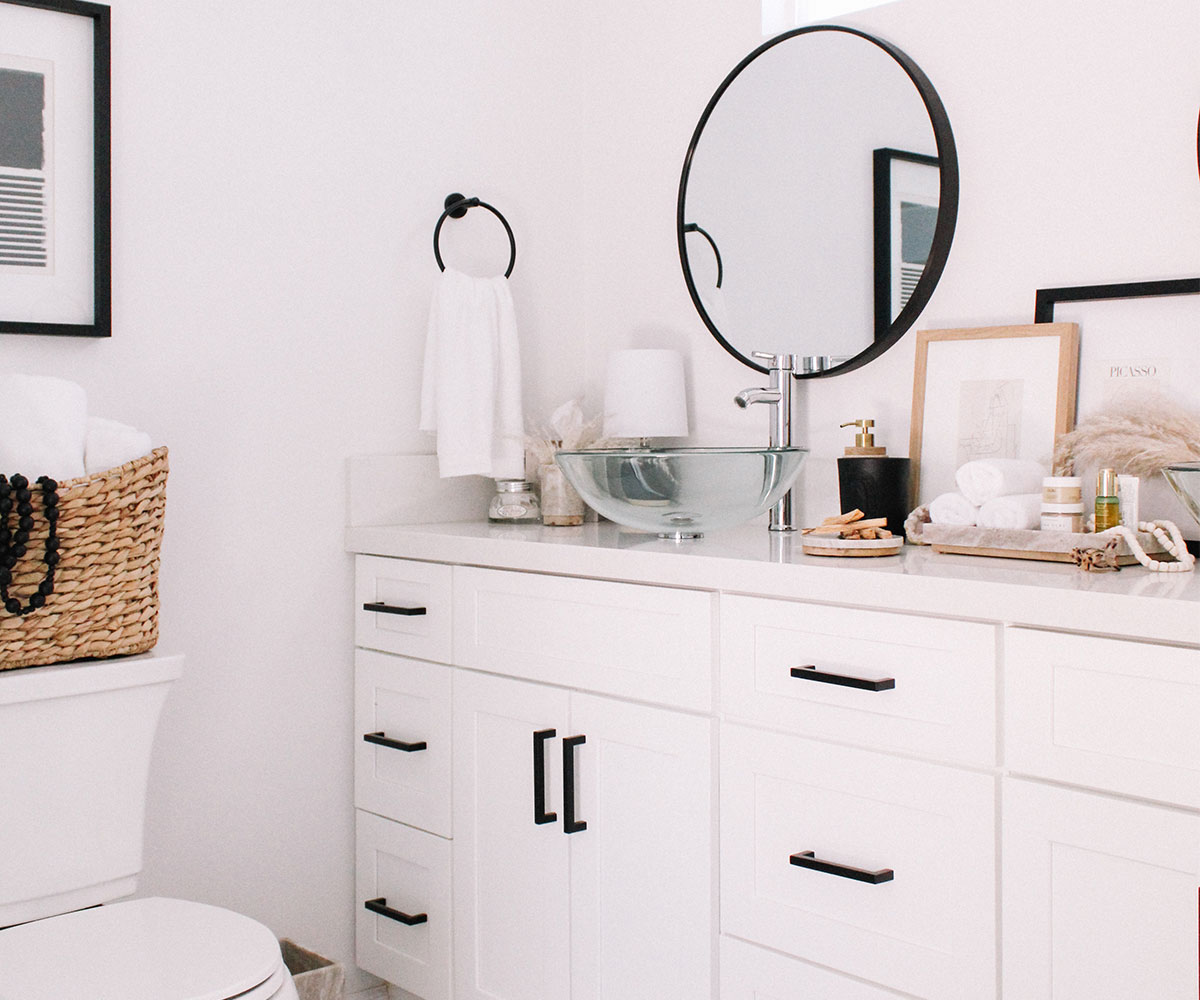 Finally, Lauren selected the brand new Seersucker Robe to truly bring the hotel experience home. Lined with a soft microfiber interior and traditional Seersucker design, this robe is perfect for lounging around the house.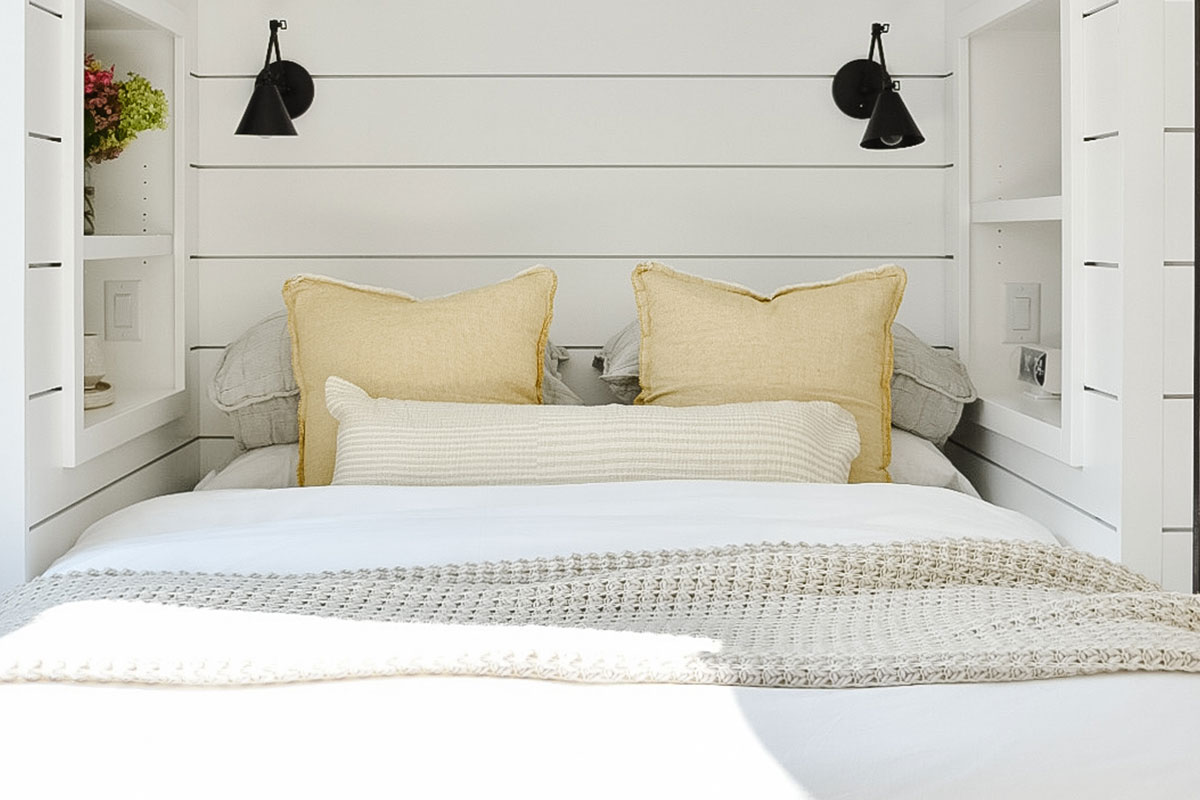 Katie Sullivan of @prettydomesticated wanted to create a straightforward bed story that is easily maintained and replicated.
"I recently refreshed my bunk room for a crisp, clean and easy to replicate look. I'm moving on from the complicated bedding of my past, and Kassatex is moving in." -@prettydomesticated
Taking the refresh to her unique bunk room, Katie focused on a white bed story and added layers with throw pillows and blankets. Our crisp Lorimer Bedding Bundle was the perfect base for this bed. Available in both queen and twin sizes, it fits her bunk perfectly.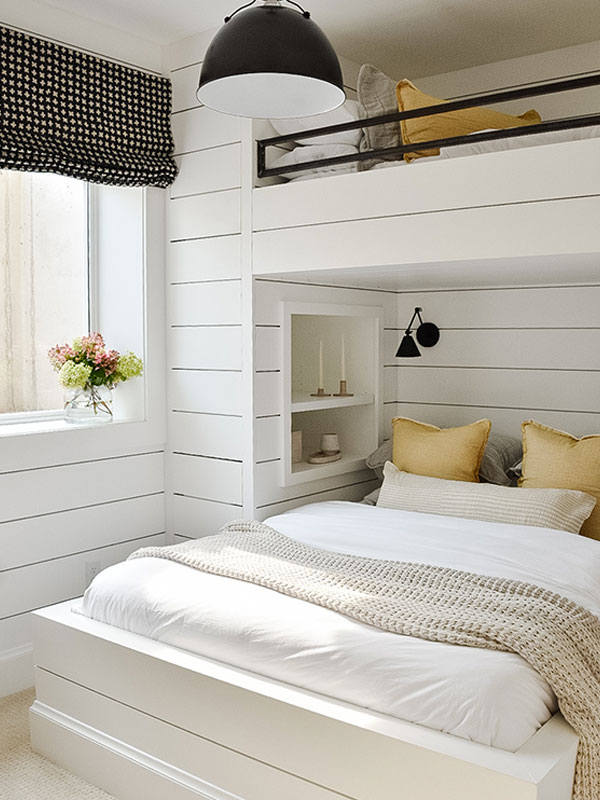 Katie then layered on our Brentwood Throw Pillows and matching blanket, the Corvina Throw, and the Granada Lumbar. She also used our Coimbra Shams for a hint of grey.
To round out the room, Katie decorated her nightstand with our Limestone Accessories. These subtle pieces are beautiful, substantial, and have an organic feel to them.