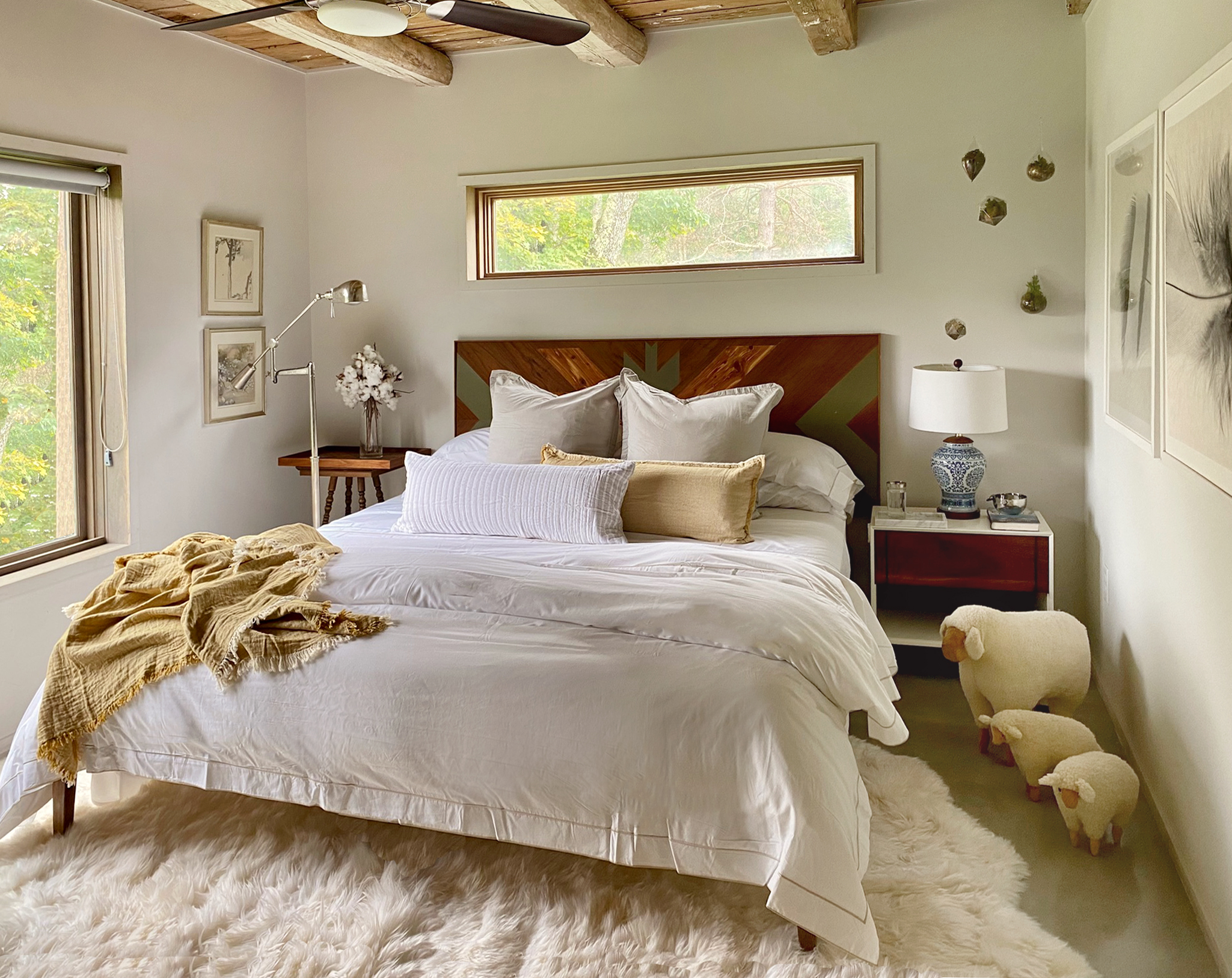 With the holidays just around the corner, we sat down with interior designer Elizabeth Bolognino to get the low down on designing the perfect guest room. Known for her signature "layered minimalism" style, Elizabeth's interiors are a mix of contemporary and antique with a focus on timeless design.
Designing the guest room for her summer house in the Catskills, the New York City based designer wanted to create a cozy space where her guests could feel at home. For the bed, Elizabeth opted for our Salerno Bedding Collection in taupe. This cool and crisp collection is perfect for warm sleepers, but can easily be layered to cater to any guest.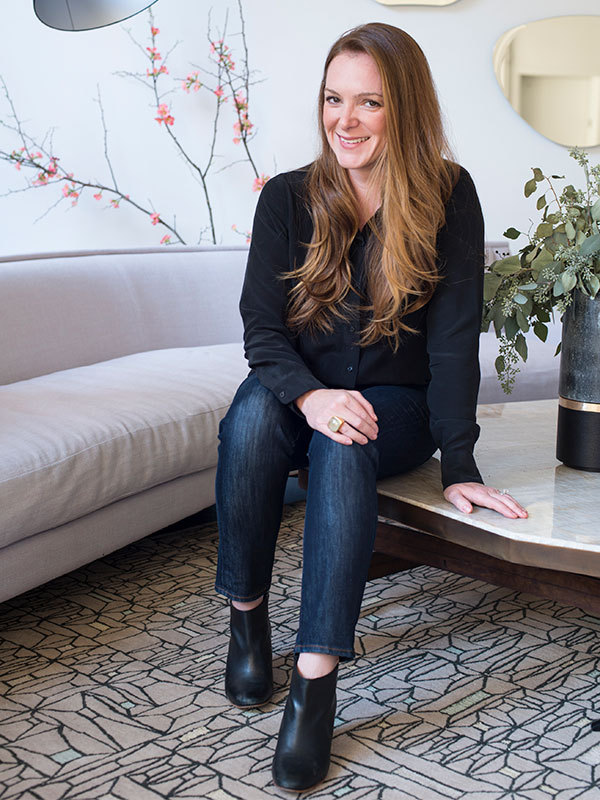 With that in mind, Elizabeth added our Brentwood Throw to the end of the bed. To round out the bed story and add some color and texture, she layered on our Lorimer Euro Shams, Brentwood Lumbar, and Paradis Lumbar.
Finally, Elizabeth added the Marmol Tray to the nightstand to ensure guests have somewhere to keep small items.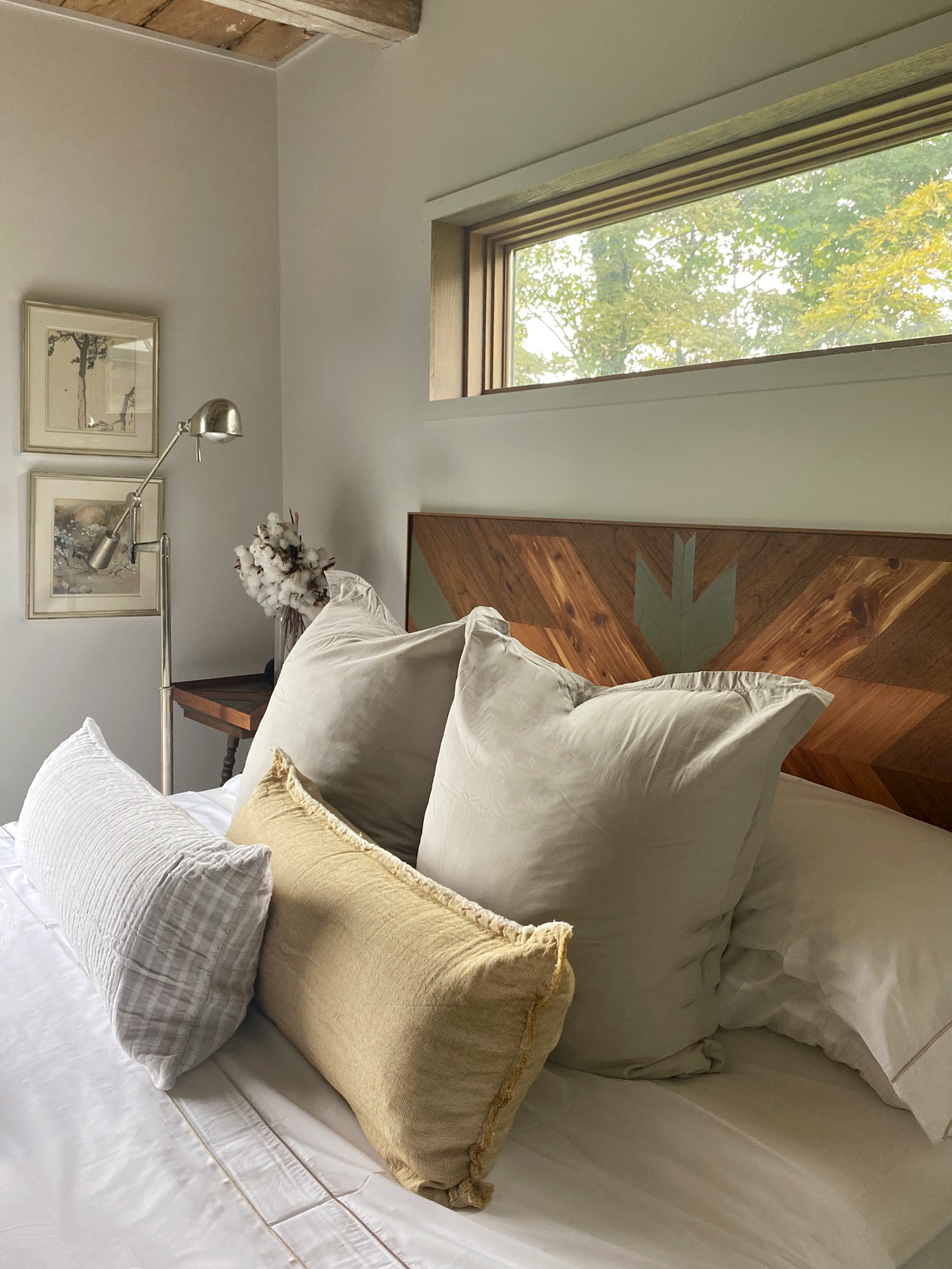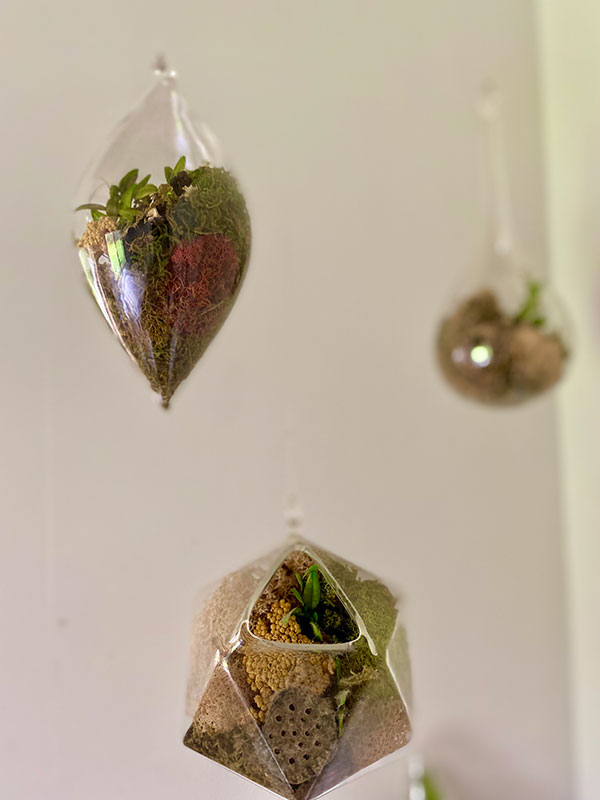 Kassatex: How did you start designing:
Elizabeth Bolognino: I started designing things when I was very young back in Georgia, rearranging my parents' furniture and creating little moments here and there. I quickly realized that a full time desk job was NOT going to cut it for me – and I felt real joy working with people in a home setting. That was the moment I knew I needed to go back to graduate school at Pratt.
K: Designers who inspire you:
K: Favorite moment of the design process:
EB: There is a magic moment that happens during our concept charettes where a little life is born out of a story. An idea becomes a feeling that we connect with… once my team feels it – we are inspired to keep going.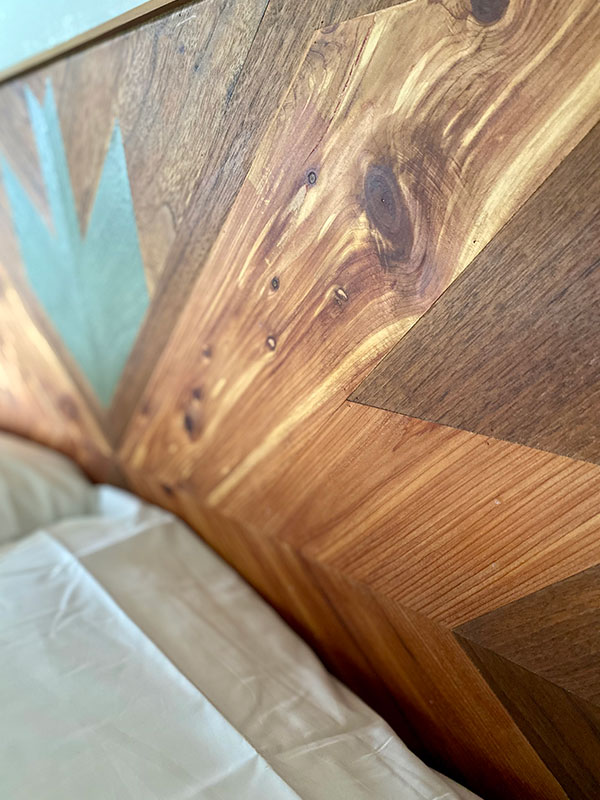 K: Favorite room to design:
EB: Family Rooms – how to make them chic and livable.
K: A guest room must always include:
EB: A tray for smalls, a floral arrangement, lots of throw pillows, a blanket… It isn't hard to make a guest room feel intentional by adding some inexpensive touches that make it feel thought through.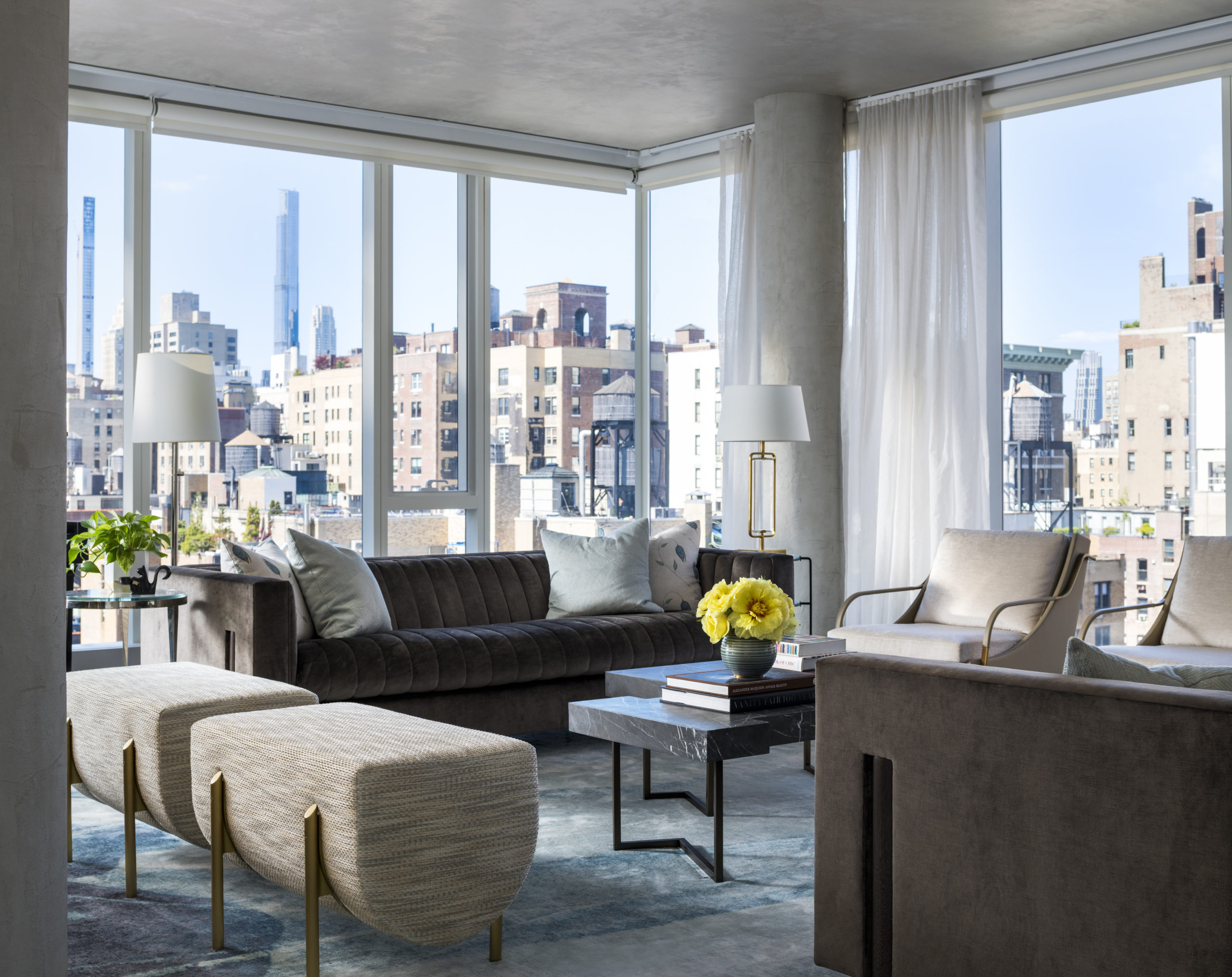 K: What is currently on your bedside table:
EB: An antique chinoiserie lamp I picked up from River Gallery in Narrowsburg, NY; a book – The Water Dancer,' Ta-Nehisi Coates; a cut crystal water glass by Ralph Lauren Home; and a Rubik's cube, mid solved.
K: Three classic paint colors you always use for bedrooms:
EB: Benjamin Moore AF-685 Thunder at 25% pigment, Farrow and Ball Cornforth White, and Sherwin Williams SW57



K: 3 decor trends you wish would disappear:
EB: Amorphous cheap postmodern furniture, millenial pink, and Morrocan knock off rugs.
K: A favorite cost-effective brand you love to use when mixing high/low?
EB: I love Pfeifer Studio out of New Mexico.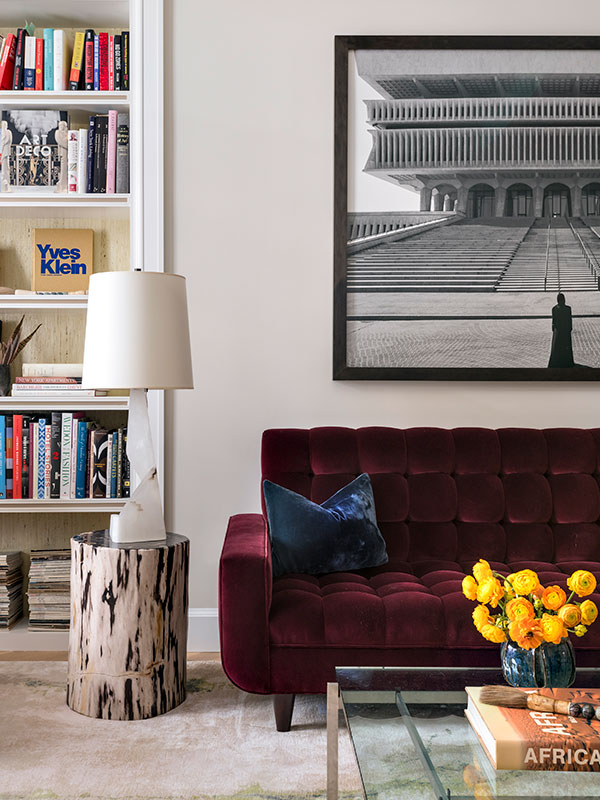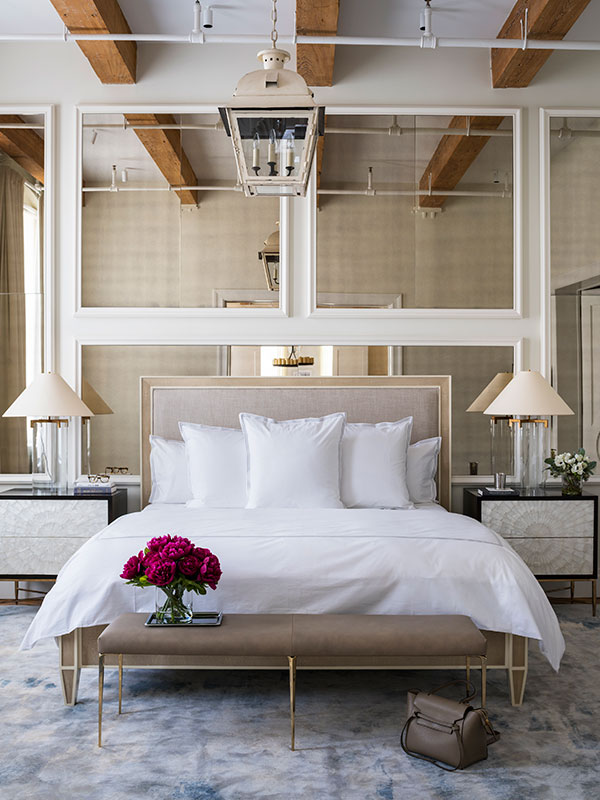 K: What three essentials should always be included in a guest room?
EB: White Linens, a "Smalls" Tray, and a phone charger.
K: Best toiletries for a guest bath:
EB: A small tray to vignette soap and candles, an Elizabeth Bolognino Candle, elegant hand towels that are useful and beautiful.
K: Favorite bedside flowers:
EB: Ranunculus, dahlias, and dried cotton.