A Capsule Collection for Ladies Who Lounge
This holiday season, we teamed up with world-renowned interior designer, Sara Gilbane, to create the essential boudoir collection.
The giftable capsule collection includes a silk-printed eyemask and pillowcase set enclosed in a matching pouch, a blue and white ticking flat woven and terry zero twist robe, and a linen and cotton-blended throw blanket in bold hues. It is inspired by Sara's aesthetic of combining low-key, elegant elements with a youthful chic flair grounded in practicality.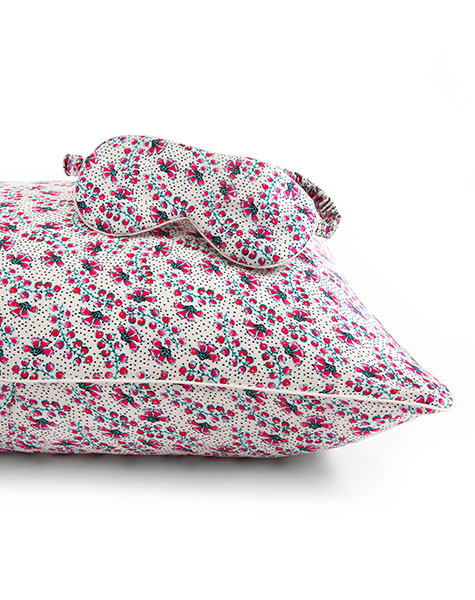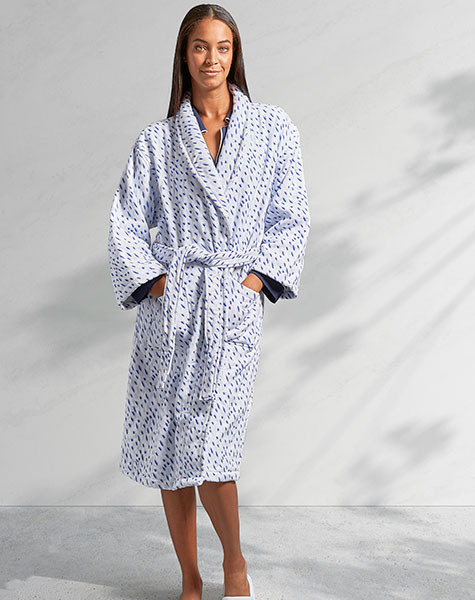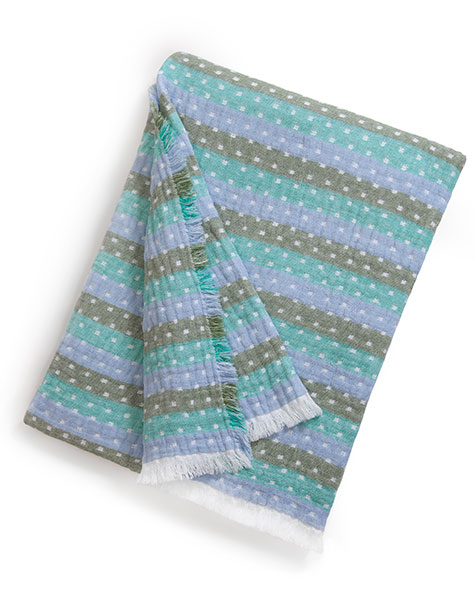 "Working with Kassatex on this collection was a dream come true. Their bedding and towel collections are so soft and delicious and their creative team is incredible. Interior designing is all about creating a lifestyle which does not stop at your sofa fabric. You spend a large part of your day sleeping and I am a strong believer in some pampering rituals pre-bed. Lounging is at its peak right now and bringing some of my favorite patterns to life on a silk pillowcase ( good-bye wrinkles!), silk sleep mask, and the softest bathrobe was a dream come true. I love antique textiles and colors so it was wonderful to work on this collection with Kassatex." – Sara Gilbane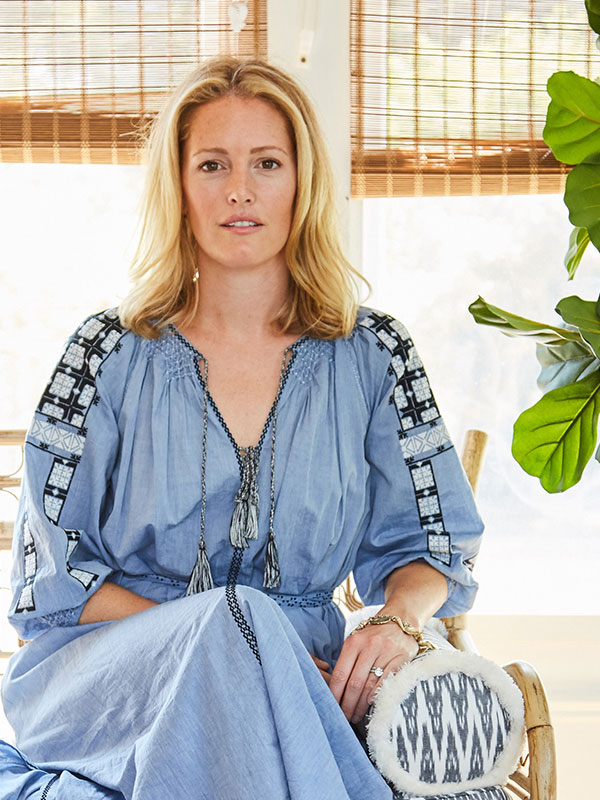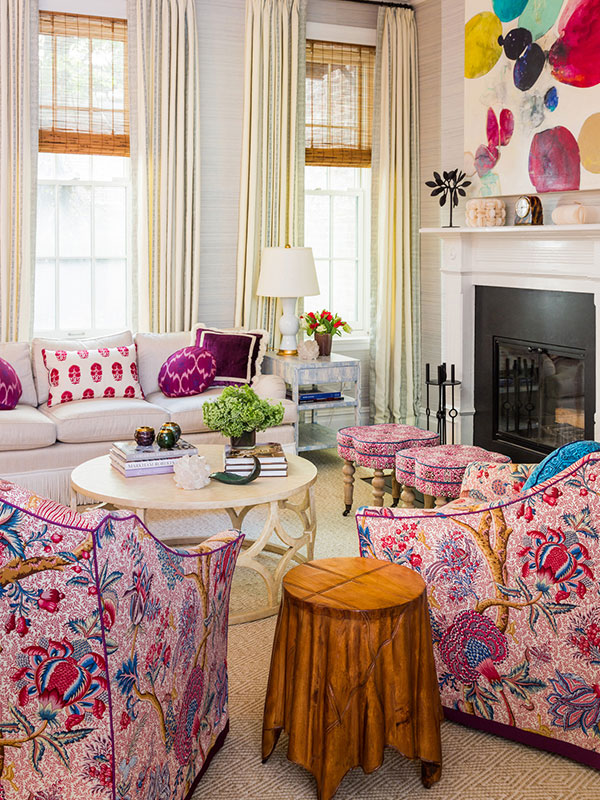 To celebrate the launch of the collection, we sat down with Sara to find out how she unwinds at home and gets ready for a night out.
Kassatex: When you finally have a moment to yourself, how do you like to unwind.
Sara Gilbane: I will sneak off to my bathroom and draw a bath, fill it with epsom salt, magnesium flakes, and cbd salt, and sit for 45 mins if possible. Nice and hot and a face mask of some sort. I love SK11 and Joanna Vargas
Kassatex: What is currently on your bedside table:
SG: Three books, my new Kassatex x SG sleep mask, and a notebook for middle of the night thoughts.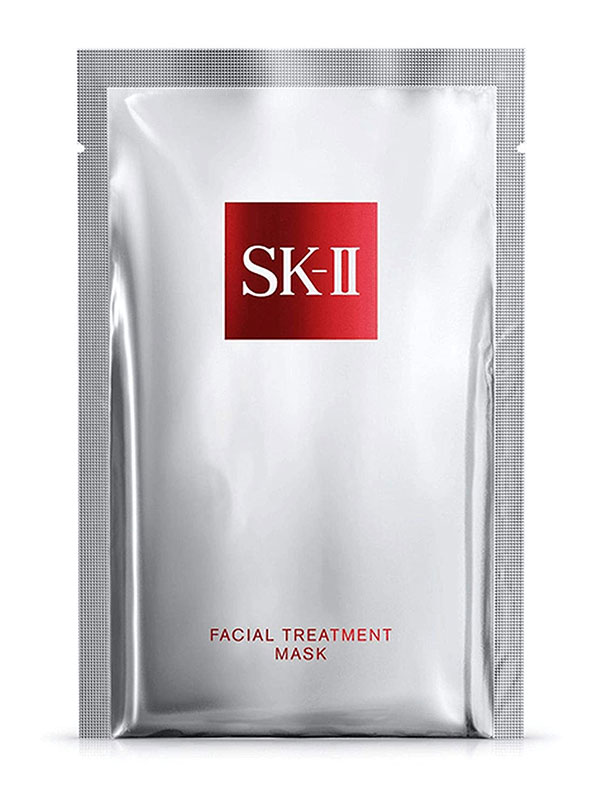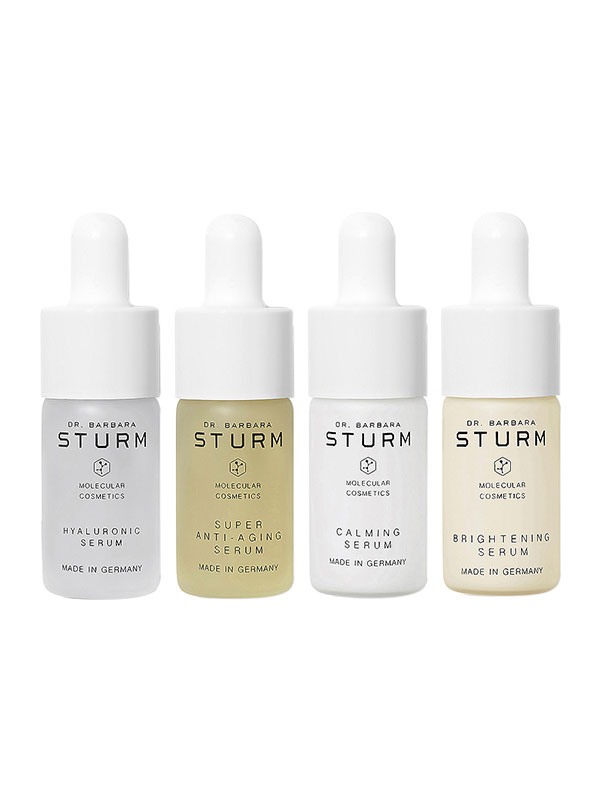 Kassatex: Ladies who Lounge evokes a bygone era. How do you channel pre-party Slim Aarons vibes when you get ready for an evening with friends?
SG: With kids I don't have much time to spare so a good 30 minutes is probably the most I can get away with. I put on music and take time with my make-up ( I am not a make up wearing gal during the day so it does feel like a special going out ritual). A cocktail while getting ready is always a treat!
Kassatex: Where did you draw inspiration from for the prints?
SG: The small turquoise and pink floral on the sleep mask and silk pillow case is a play on a vintage French textile I love. The small scale pattern and colors will work well paired with larger bedding prints and the color combo feels fresh. The bathrobe has a ikat feel but we minimized into more of a dot/ dash with a lot of white showing throwing the two tone blue pattern.
Kassatex: Favorite holiday tradition with the family?
SG: I live in Greenwich Village, New York, and since 2003 we have been walking to Jane Street to buy our tree from the Romp family who brings the trees down from Vermont. Decorating the tree and singing carols in Washington Square Park are part of the holiday magic.
Kassatex: Cocktail of choice when lounging is usually:
SG: Tequila soda with lime and a splash of Kombucha… for health!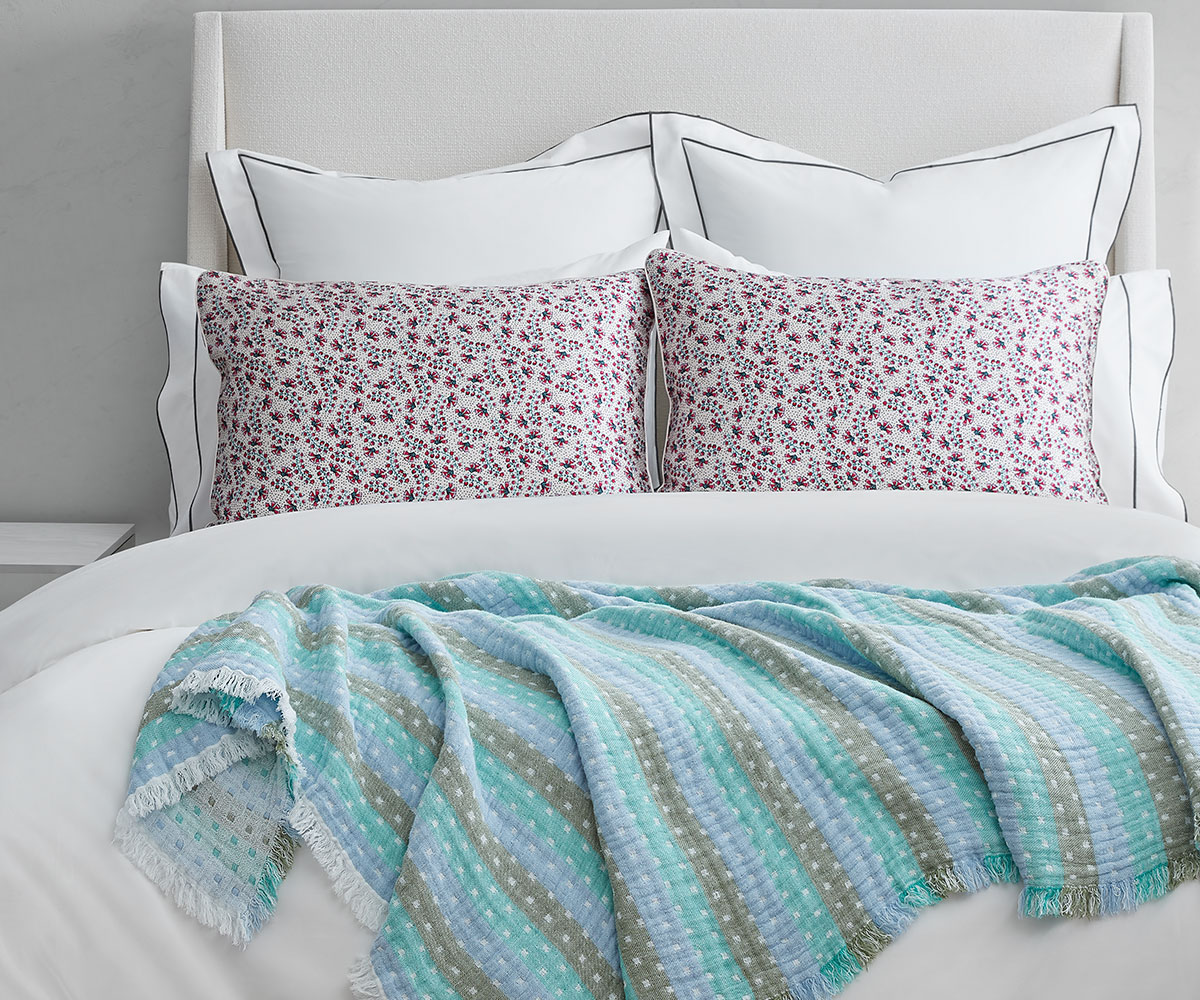 Kassatex: #robelife is a way of life now more than ever. How important is it to still get ready for work in the morning for you or are you embracing the newfound casual loungewear experience?
SG: I have experienced both in the last few months with Covid . While I love #robelife, I have to say I feel best when I get dressed for the day and then sink into my robe at night. I am a fan of #robelife on Saturday/ Sunday mornings. It feels like such a treat.
Kassatex: Bring us through your design process on this lounge collection. What was the most important aspect? Design, function, style?
SG: I was really excited to bring pattern and color to this Kassatex collection. The product quality is amazing so I wanted to add colors and patterns that would be beautiful and flattering on everyone.
Kassatex: Girls Night In – If you had the chance to have a fun girls night in with anyone in the world, past or present, who would it be. Name three.
SG: Martha Stewart for food/ cocktails/ and boss lady vibes, Oprah for her wealth of knowledge, and Dolly Parton– for her pearls of wisdom and voice.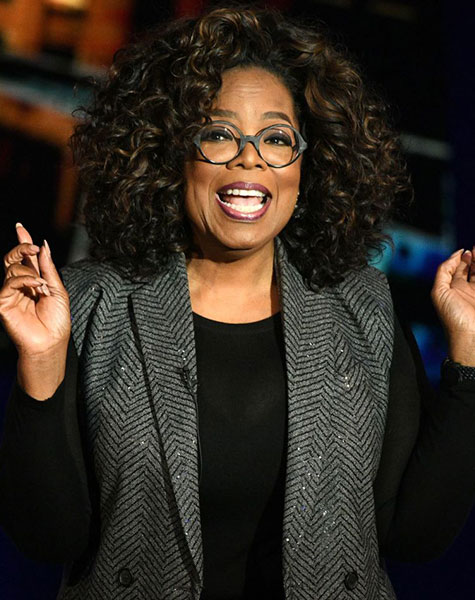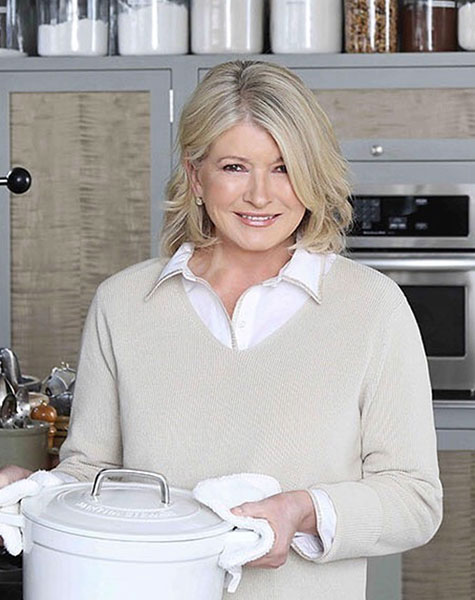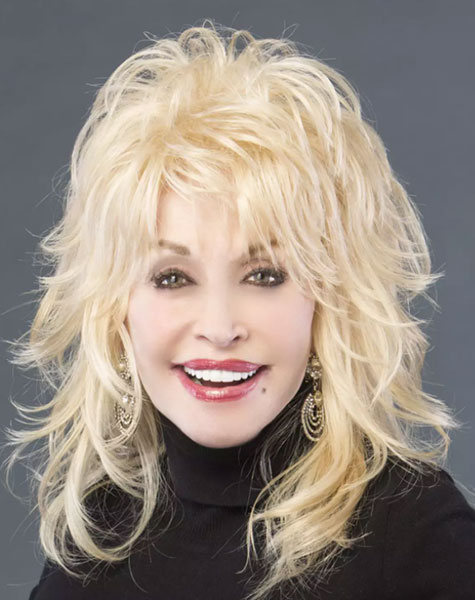 Kassatex: Favorite winter activity:
SG: Skiing
Kassatex: Tuning Out – Your lounging soundtrack must always include:
SG: Florence and the Machine ( new Tiny Dancer cover is AMAZING), Maggie Rogers, and Young the Giant. Full Ladies who Lounge Playlist.