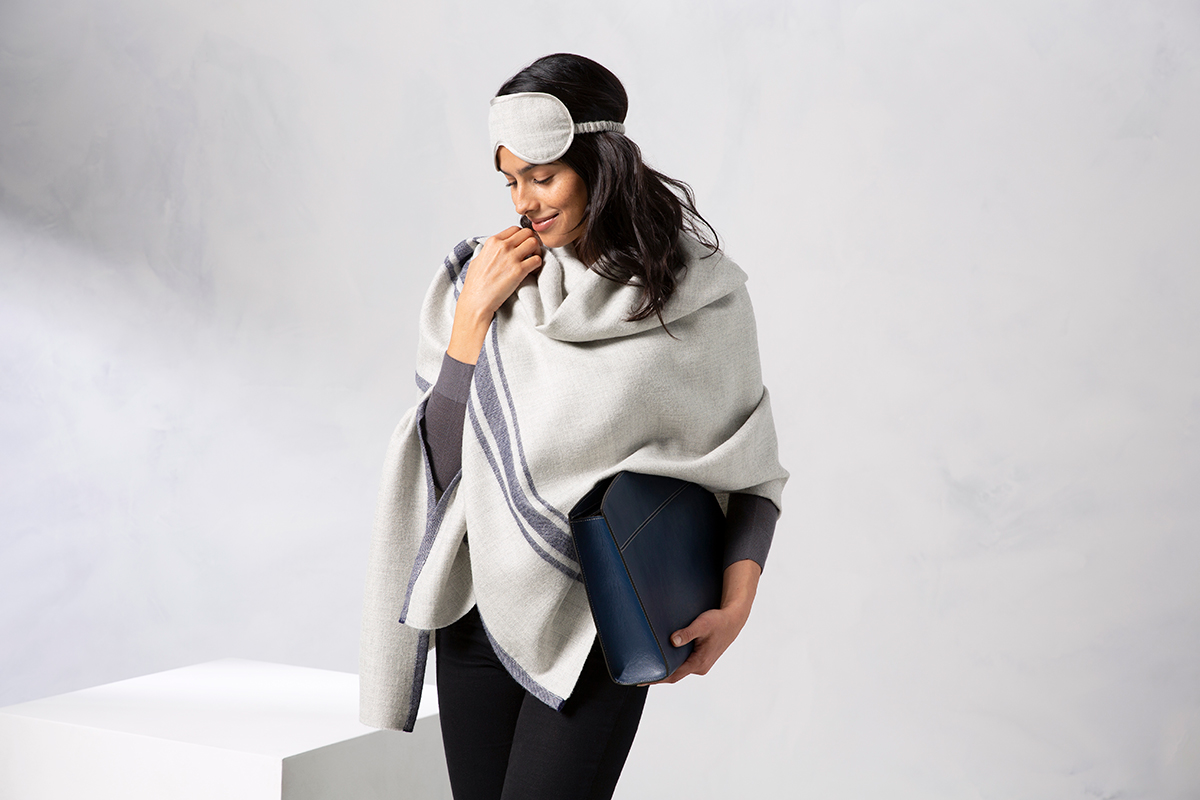 Just in time to "wrap" up 2019, we partnered with CFDA/Vogue Fashion Fund Finalist Hunting Season, to create the most coveted travel set – perfect for those who prefer the finest quality in travel and accessories.
As fans of her clear design aesthetic who works closely with local artisans, we wanted to elaborate on travel accessories that transcend beyond the commute.
The giftable three piece set includes a supremely soft grey 100% Baby Alpaca oversized travel blanket, a matching silk lined sleep mask, and is enclosed in a buttery Italian Napa leather clutch. With a clutch that travels seamlessly from first class to dinner or fireside chats, this collection is the perfect way to celebrate your loved ones for the holidays.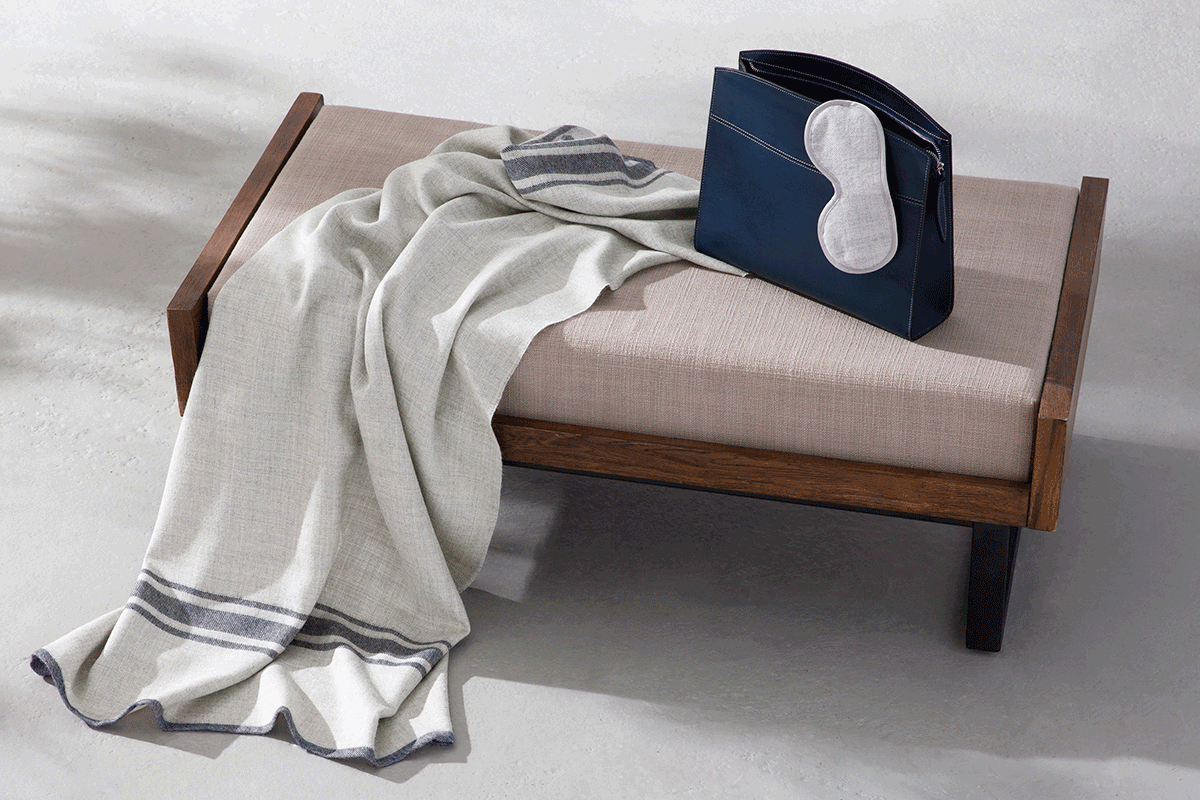 About Hunting Season
Modern Heirlooms Crafted in Colombia
Established in 2006 by Danielle Corona, the collections are proudly brought together by hand in Colombia. With an uncompromising sense of style, Danielle sources the finest materials and works directly with skilled Colombian artisans to carefully craft each Hunting Season collection.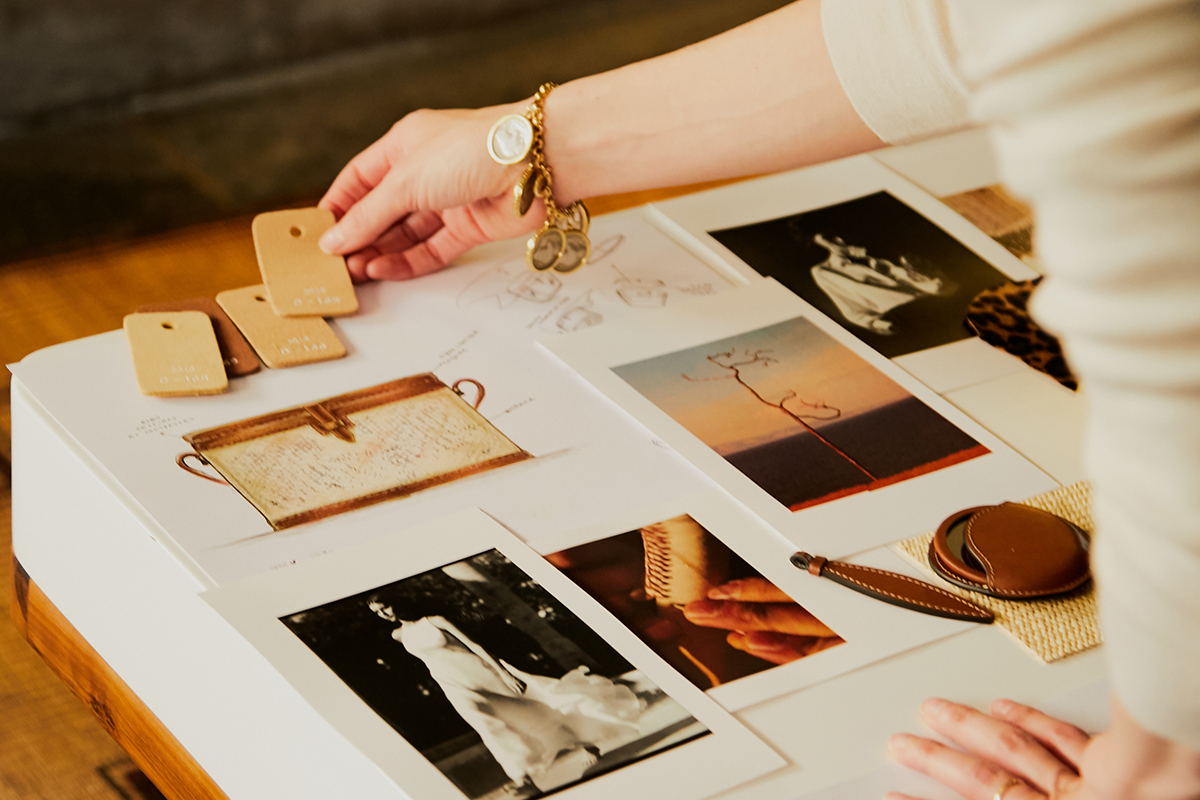 "I have always been inspired by Kassatex for home design, and as a fellow Colombian family brand with a vast history in the textile industry, it was the perfect fit to design a clutch, blanket, and sleep mask travel set that highlighted both brand's strengths." – Danielle Corona, Hunting Season
Written and Produced By: Kelly Florio Kasouf