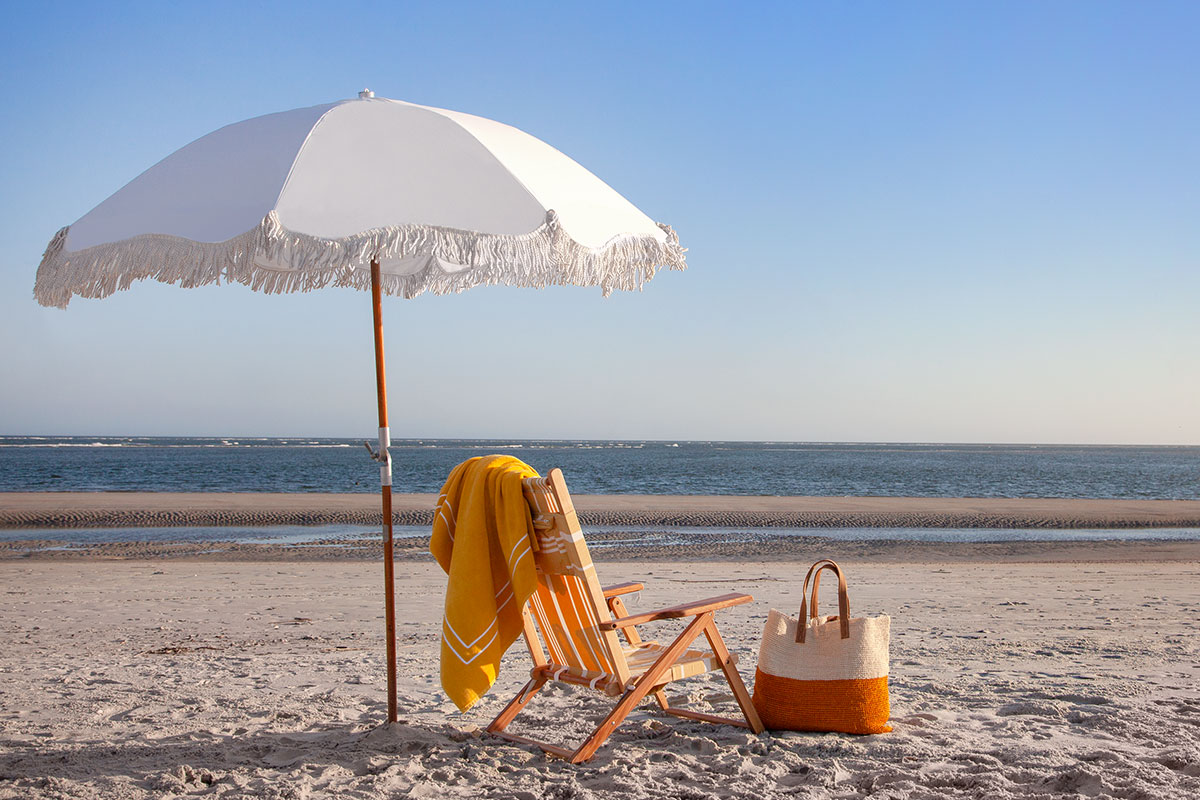 With beach season upon us, we are so excited to launch our new line of Business and Pleasure Co. beach chairs and umbrellas.
Beach Chairs
The Tommy Chair is available in 3 color ways and seamlessly folds flat with backpack straps for easy, hands free toting.
Create the ultimate shade with these UV resistant cotton canvas umbrellas. The Holiday Umbrella is lightweight and available in 3 chic colors featuring some very flirty fringe. This umbrella has an adjustable pole with 180 degree range of motion so you can combat the sun no matter the direction. Similar in style, but a little bigger, the Premium Beach Umbrella is now available in 4 different colors. Easily spotted, you'll never lose your way after a cooling dip in the ocean.
In celebration of this launch, we created a quick quiz so you can figure out your beach style.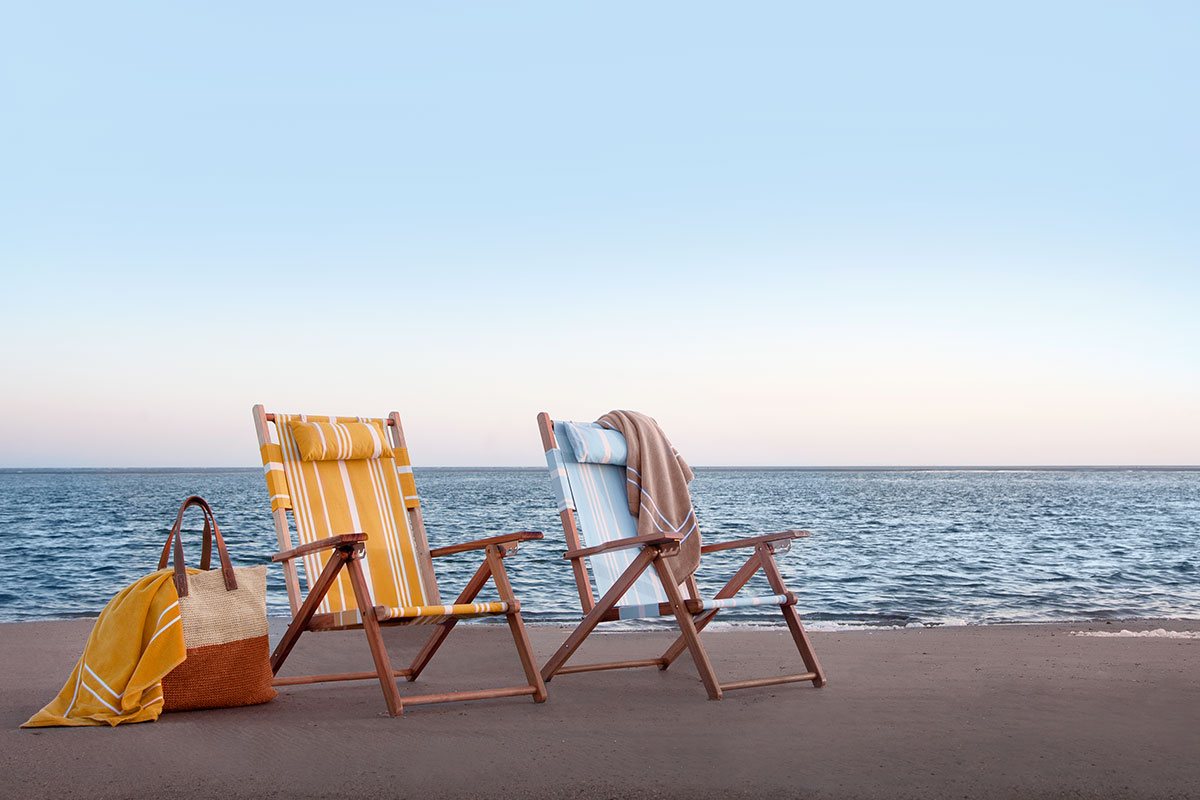 What's Your Beach Style
1. Favorite beach getaway?
A. Maui, Hawaii
B. Mykonos, Greece
C. Turks and Caicos
2. What are you snacking on?
A. All of the chips
B. Ice cream
C. Lots of fruits
3. Must-sip poolside drink?
A. Fresh pressed juice
B. Aperol Spritz
C. A glass of Rose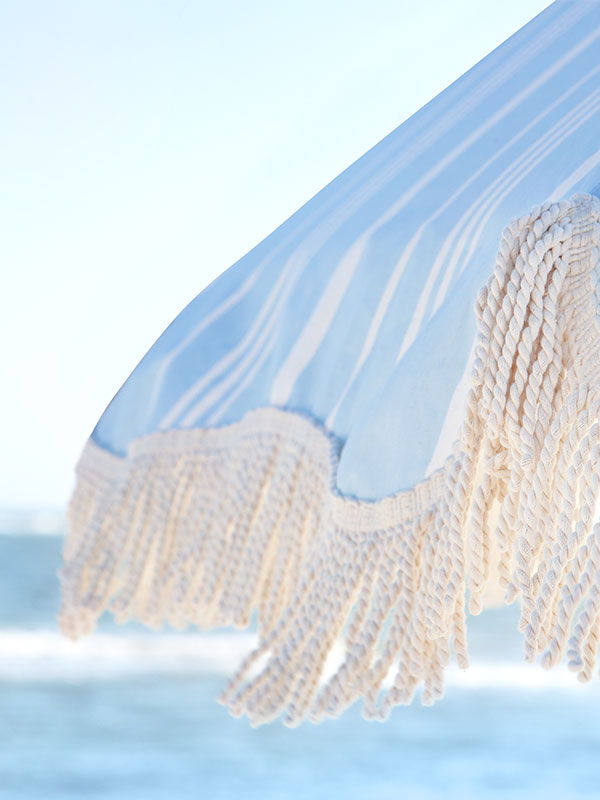 4. What's on your beach playlist?
A. Something instrumental and grounding
B. A House mix
C. Oldies but Goodies
5. How are you accessorizing your beach look?
A. A chic hat
B. A light and easy coverup
C. An oversized bag
6. Favorite beach activity?
A. Meditating to the sound of the waves
B. Going for a swim
C. Reading a book in the shade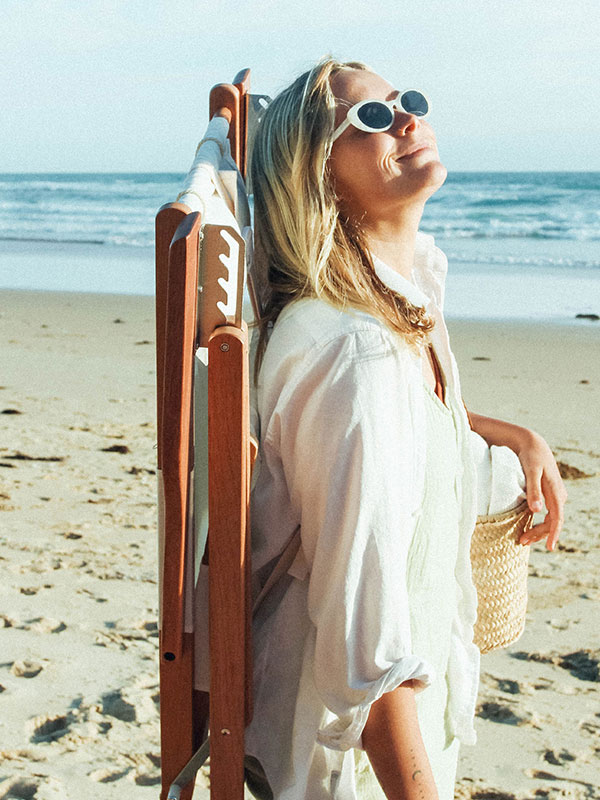 Answer Key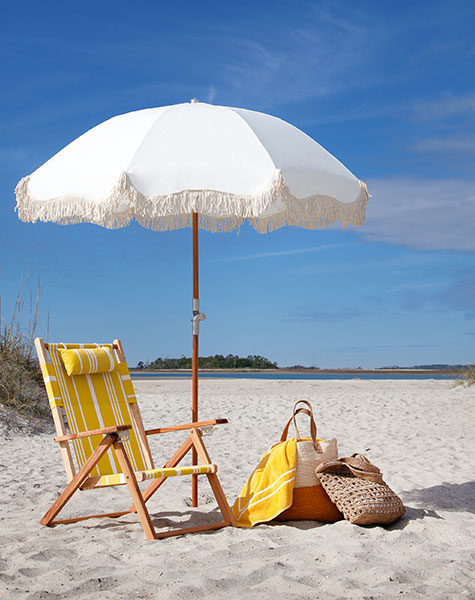 Mostly As — Mellow Yellow
Your Match: Premium Umbrella Vintage Yellow, Tommy Chair Vintage Yellow, Yellow Amalfi Beach Towel, Yellow Holbox Linen Caftan
Yellow is having its moment and you are here for it! This warm color will keep you happy and peaceful for a full summer of beachside meditating and fun.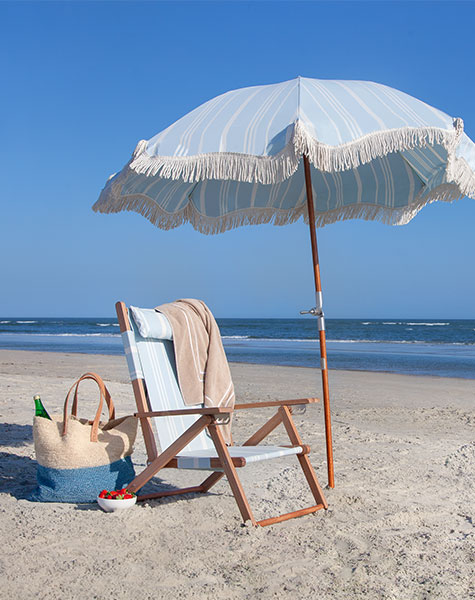 Mostly Bs — Keep Cool Blue
Your Match: Premium Umbrella Vintage Blue, Tommy Chair Vintage Blue, Seaglass Block Pareo Beach Towel, Sky Blue Palomino Beach Bag
You number one priority is keeping cool under the hot sun this summer, and there's no better way to do that than surrounding yourself with cool blue tones.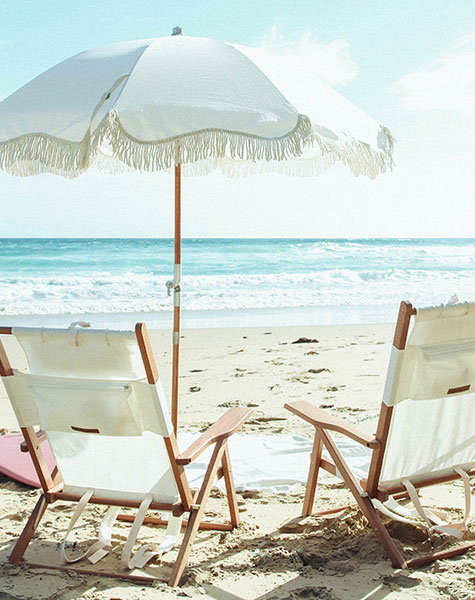 Mostly Cs — Understated Neutrals
Your Match: Holiday Umbrella Eyelet,Tommy Chair Antique White, White / Linen Ducap Pool Towel, Linen Holbox Robe
You've never been one for bright colors, and that's perfectly okay. The classic elegance of a neutral setup is truly timeless, and that's all you need to create your own little happy place at the beach.