Spring break usually means cross country trips to the beach, visiting family out of state, or scratching a different national park off the bucket list. This year is still a little different and not everyone is ready to explore a new location. But it seems like over the past year we have exhausted all the best at home activates. That's why we rounded up some of our favorite activities to try with the family.
Step aside puzzles, our top five family activities are sure to make for a memorable Spring Break Staycation.
1. Have a picnic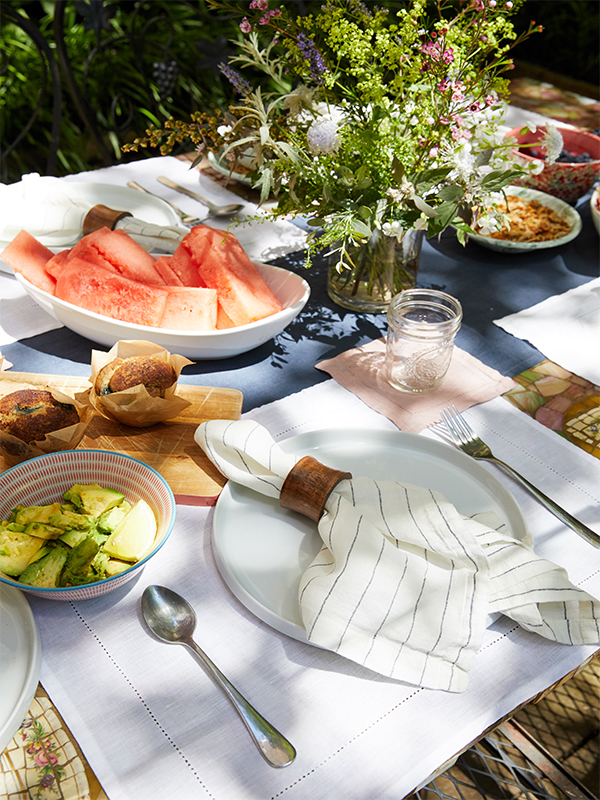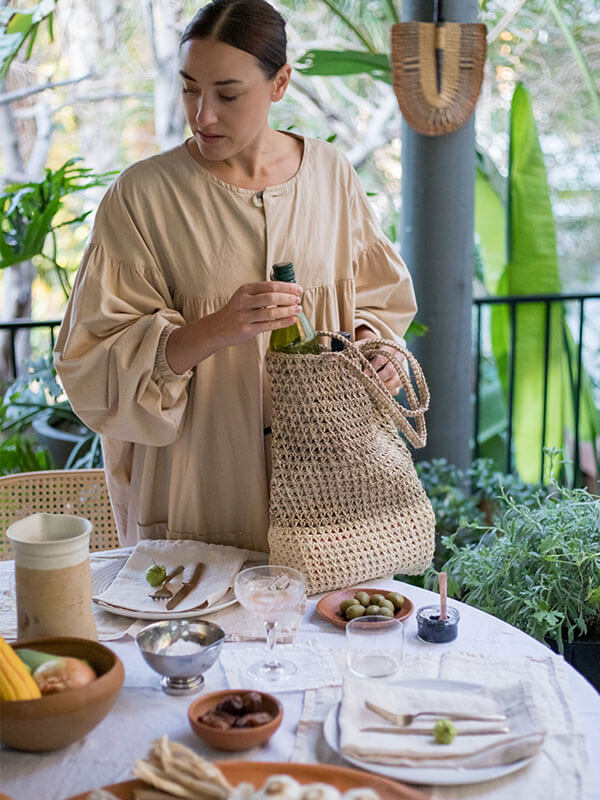 Let's makes the most of this perfect Spring weather. Pack up the car and go for a day trip to your favorite park. Keep it easy in your neighborhood or go a couple towns over for a different adventure. Make some sandwiches, prepare a charcuterie board, cut up some fruits, and add a bottle of wine for the adults. Lay everything out on linen tablecloths or blankets. You can use large beach bags to easily transport everything in lieu of picnic baskets. The kids can run around all day and you can enjoy the sun. Win – win. End the day with a movie night.
2. Have a movie night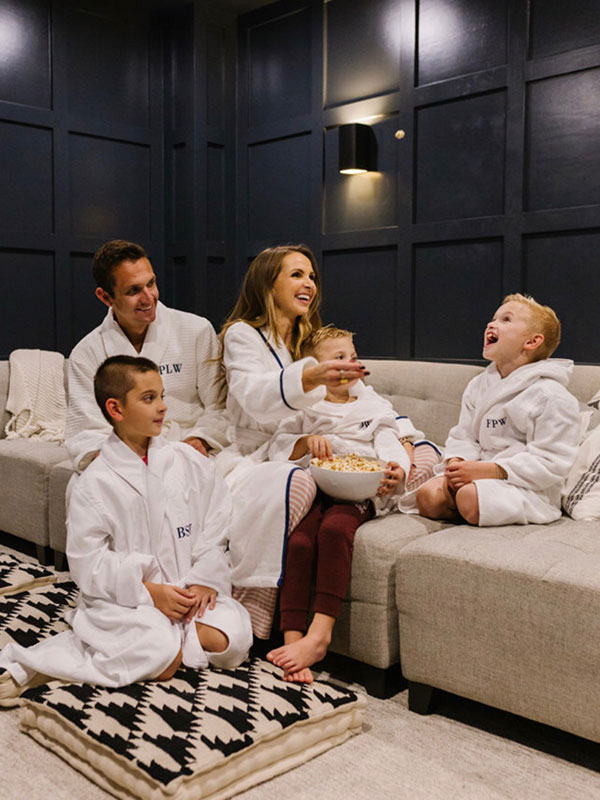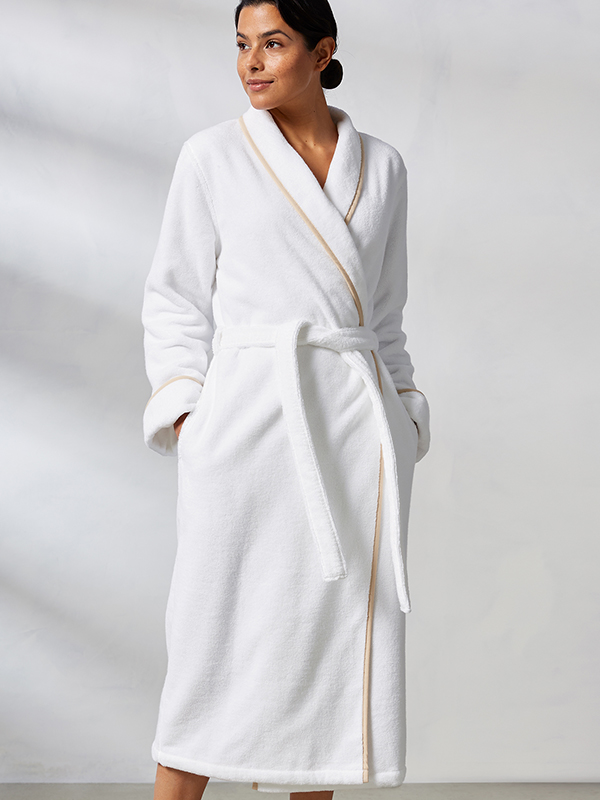 This is an easy way to get the family together for a night in. And the best part? No one need to get dressed up. Throw on your favorite matching robes, load up on candy and snacks, and hoard all the cozy blankets you can. The more, the better to snuggle up in. Finally, pick your favorite family movies to watch together. Enjoy tried and true classics like The Goonies or The Lion King, or pick something new like Soul, Raya and the Last Dragon, or Tom and Jerry. Okay, that last one isn't, new, new, but it's a good compromise of old and new.
3. Plan a home spa day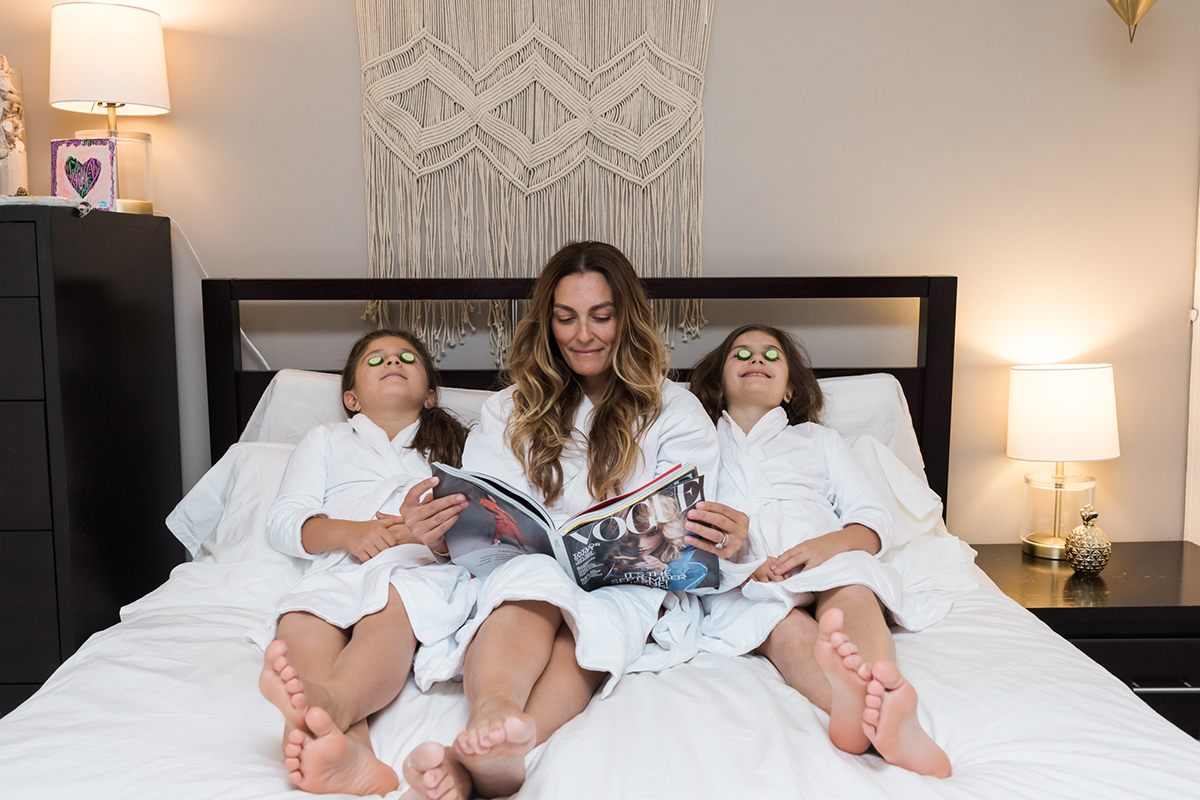 Change things up a bit and treat the kids to an at home spa day. Everyone gets a matching Spa Robe. Make some natural face masks from ingredients in your kitchen, or finally use those samples you've been hoarding under the sink. Don't forget to slice some cucumbers to put over your eyes and to warm up some towels in the dryer for an added touch. Once the face masks are done, finish up the day with a bubble bath, some much needed mani / pedis, and a healthy snack.
4. Build a pillow fort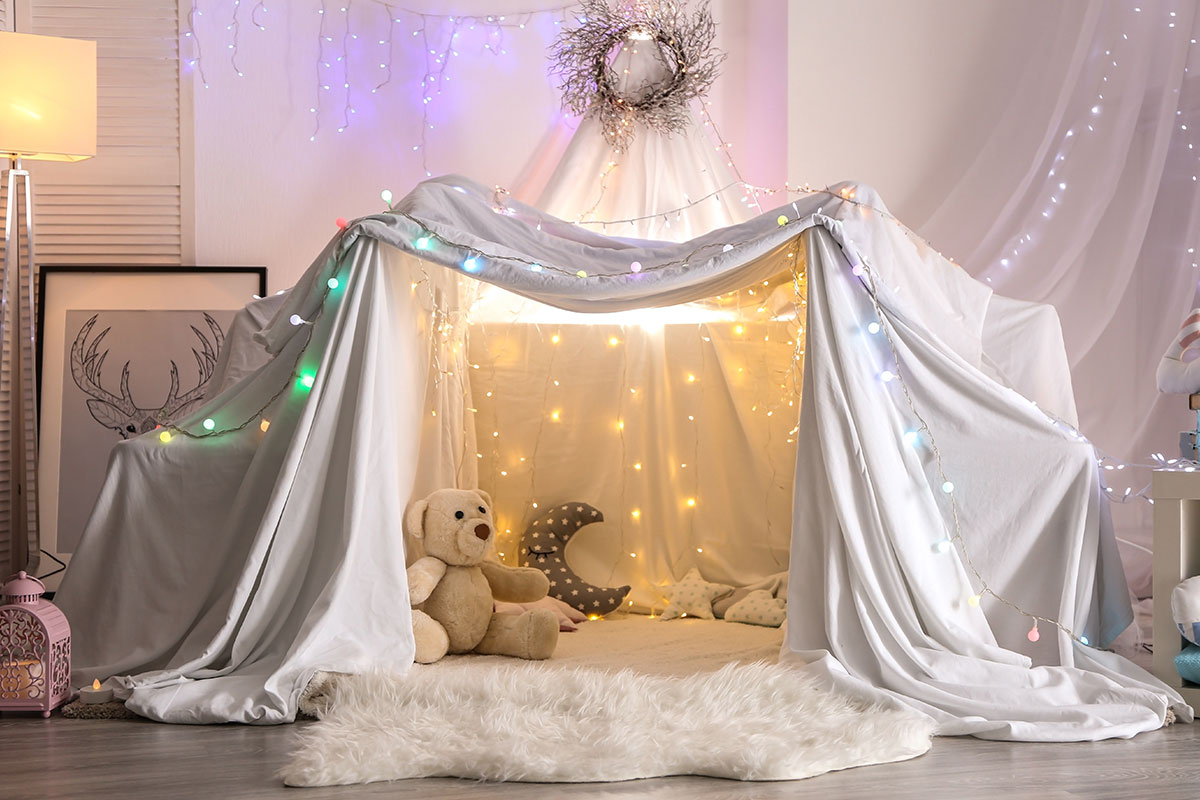 Take our word for it, pillow forts are not just for kids. They are a great way to create a change of scenery without actually leaving the house. Use all of your pillows and blankets to build it as big as possible add fill it with snacks, toys, and games to keep the kids are entertained all day. Click here for our step by step instructions for creating the ultimate pillow fort. End the day with dinner and a slumber party in the fort to really make it feel like a camping trip at home.
5. Create some plant and floral arrangements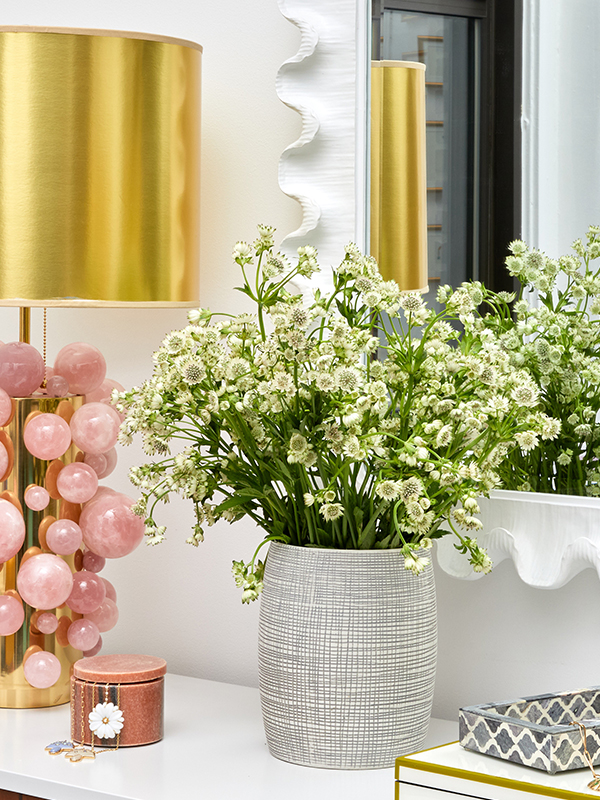 Bring spring indoors with some flowers and plants to brighten up the house. Read about our favorite indoor plants or play around with different flowers to create colorful arrangements. Our bath accessories double as great vases. Use waste baskets for larger arrangements or tumblers and cotton jars for smaller ones. You can even use our Rosario Beach Bag to hang plants outside. Keep the chill vibes going and end the day with a family yoga class and meditation.