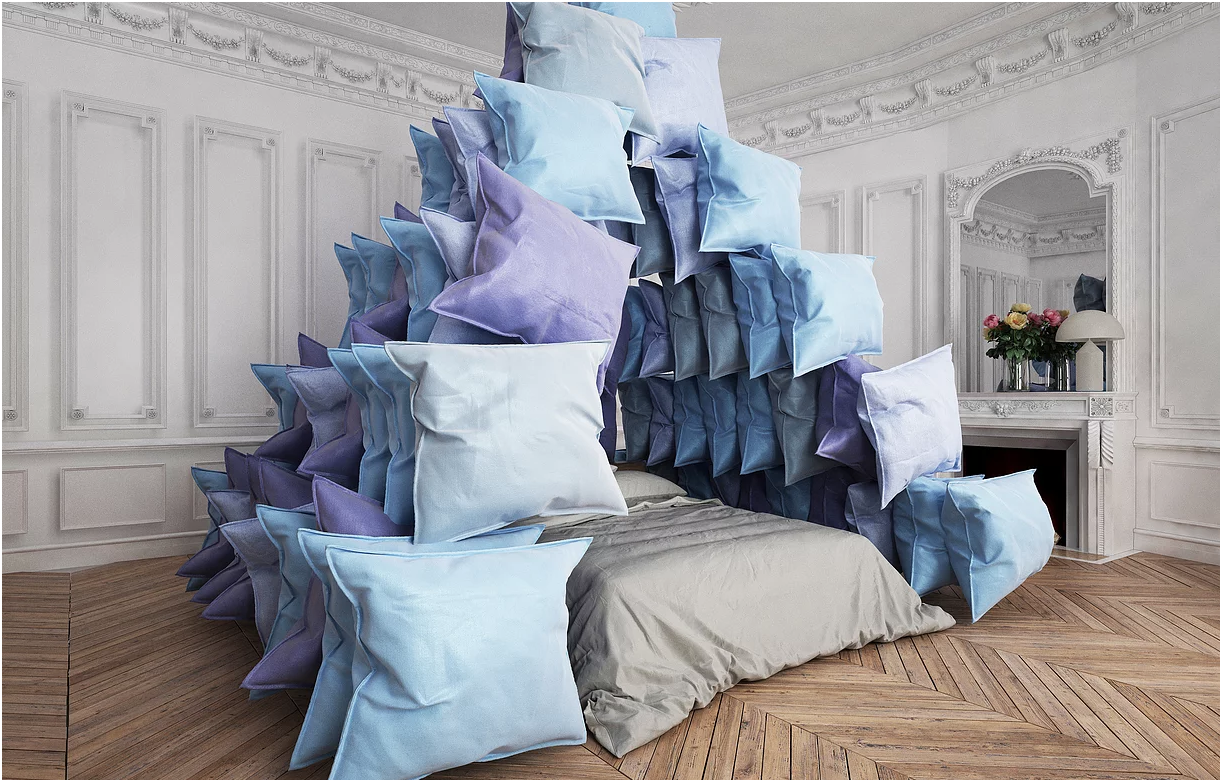 Take our word for it, pillow forts are not just for kids. With temperatures quickly dropping, we are all looking for fun new activities to do indoors. So put on your favorite pj's, gather up all your pillows, and load up on snacks. Time for a cozy staycation.
Lets Build!
1. Collect all your pillows and blankets. You'll need them.
2. Pick a spot for your fort. Should be somewhere with lots of space, and, if possible, near the heater for extra toastiness.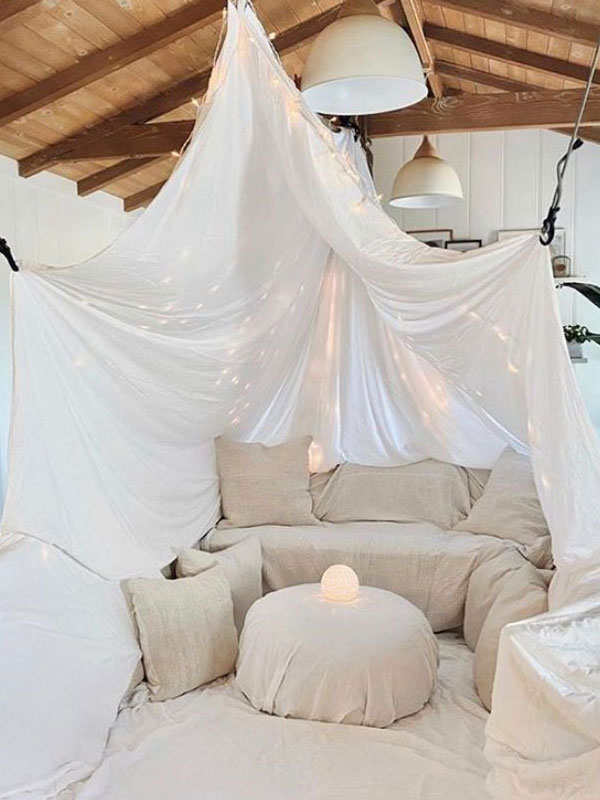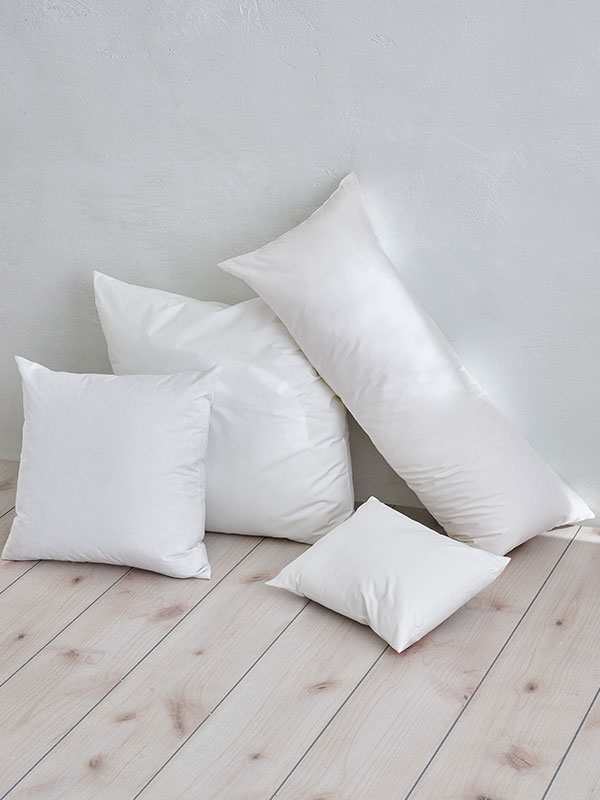 3. Use chairs, a couch, or a combination of the two as your main structure. Place the chairs as far apart as you'd like them and drape a big sheet or blanket over the top to create the roof. The sturdier the base, the heavier a blanket you can use.
4. Create walls on the inside using pillows or couch cushions. That way you always have something comfy to lean up against.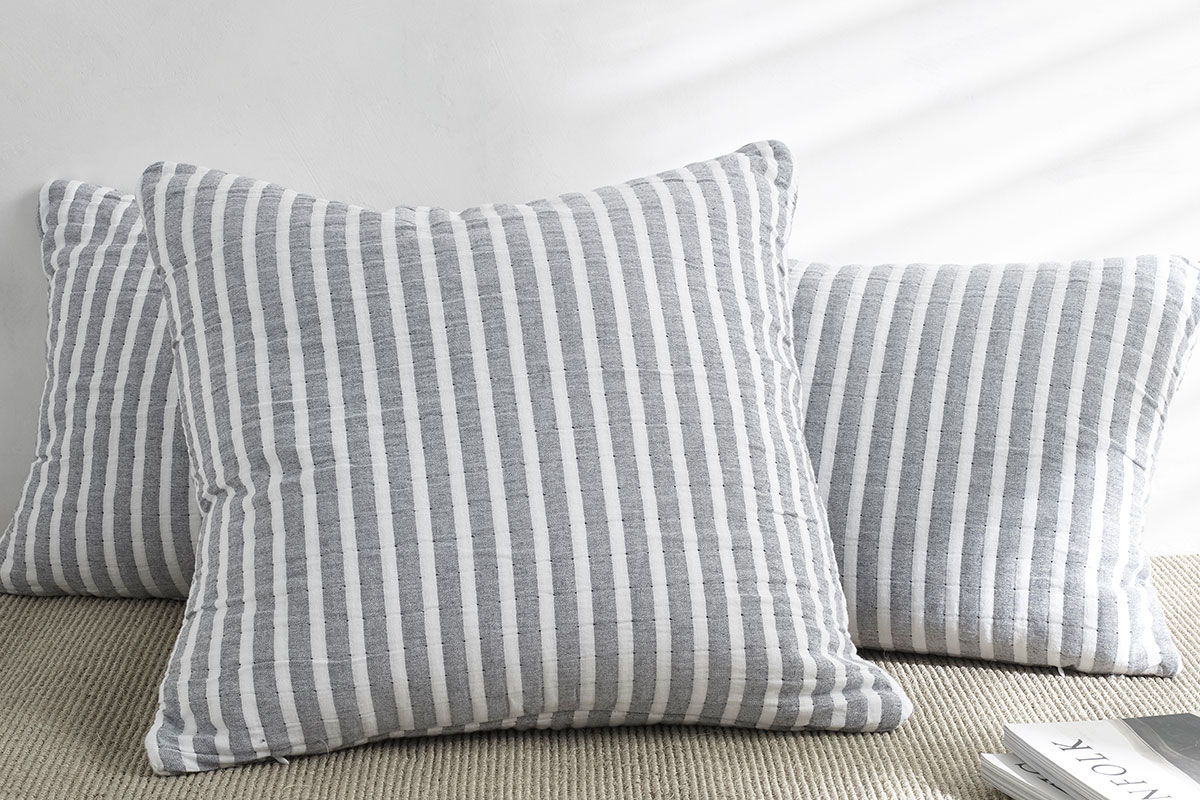 5. Time to furnish. Bring in additional decorative pillows to sit on and throw blankets to snuggle up with. If you have enough space, you can even bring in a mattress or sleeping bag. Get as creative as you can. And don't forget some flashlights or twinkle lights for extra flair.
6. And enjoy. Load up on snacks, games, music, and movies. No better place to spend a cold, snowy day, than cuddled up in a cozy pillow fort.