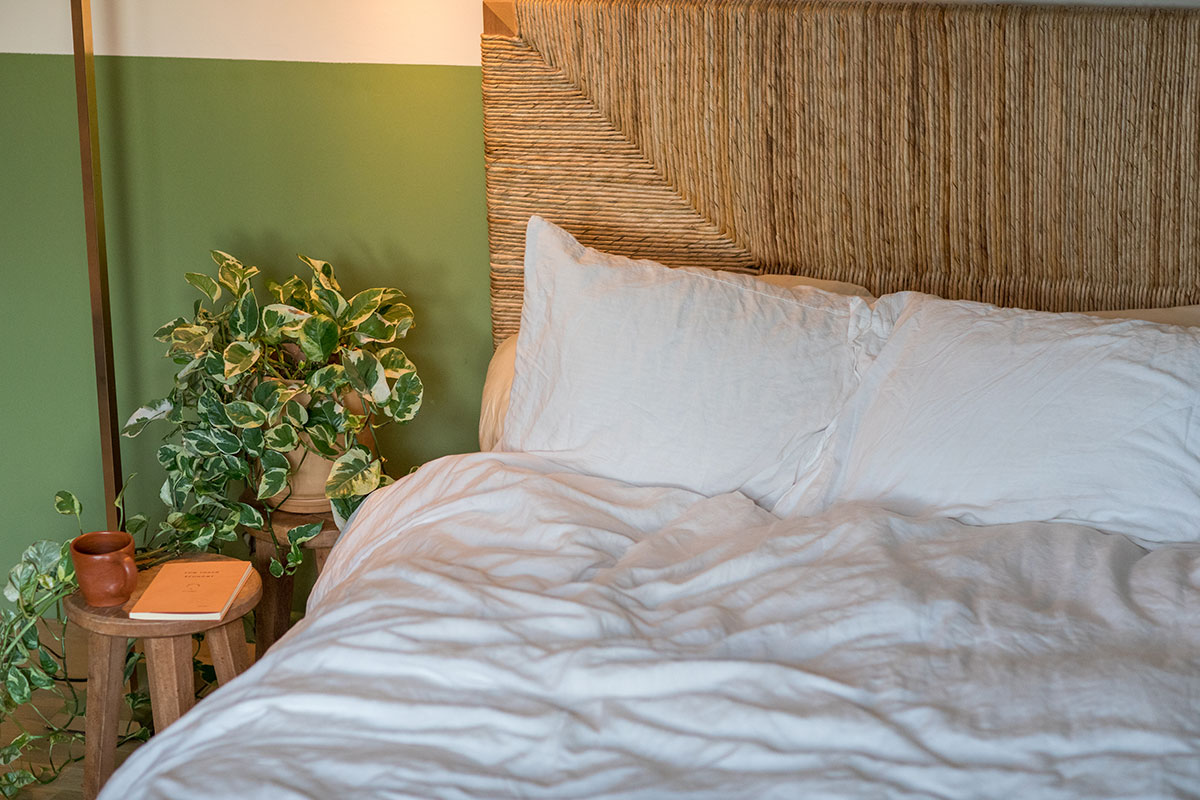 Bedrooms are our personal space to relax, recharge, and decompress. Over the past year, they have also become our workspace, recreation space, and so much more. We think it's time for an easy upgrade.
Adding plants is a quick way to liven up any room. Plants are beautiful, but also serve as natural air purifiers and provide many health benefits, including better sleep. Whether your room is small, large, bright, or dark, there is a plant for you. These are our top 5 picks!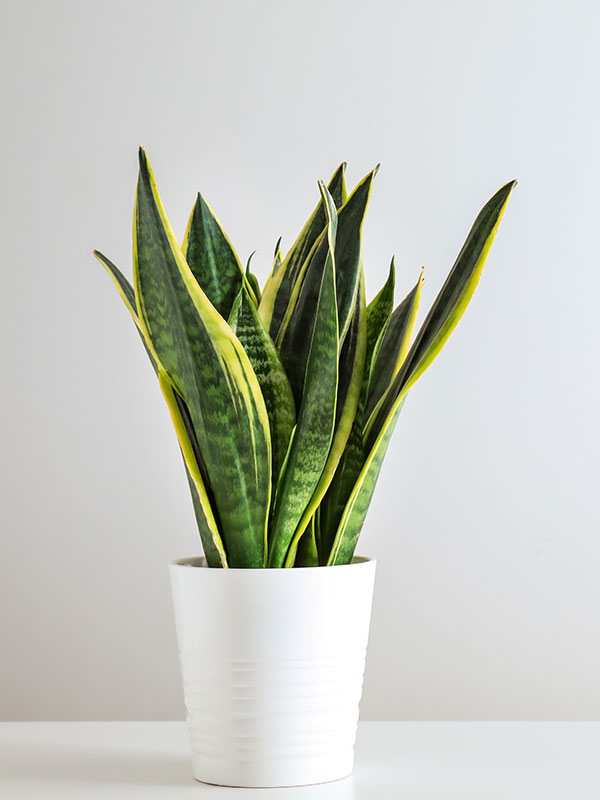 Snake Plant
Low maintenance and resilient
Require little water & indirect sunlight
Purify the air
Snake Plants are the ideal indoor plant. They have upright sword-like leaves with yellow edges and come in a variety of sizes. These plants are also known to remove pollutants from the air, making it fresher and easier to breathe. Your allergies will thank you.
Native to dry habitats, this plant looks great surrounded by warm taupes and grays. Set it on your nightstand next to our Fiji Tissue Holder and Tray to complete the look.
Succulents
Highly adaptable
Brighten the room
No green thumb needed
Succulents have become increasingly popular over the years, and with good reason. With so many varieties, you are bound to find a succulent that matches your space. Each succulent has its own healing properties. Aloe, for instance, is great for burns. Succulents also improve the humidity in your room, preventing colds, dry skin, and coughing.
These plants thrive in direct light, so well lit rooms with big windows are best. Throw on our Peshtemal Robe and and transport yourself to a desert resort in Palm Springs.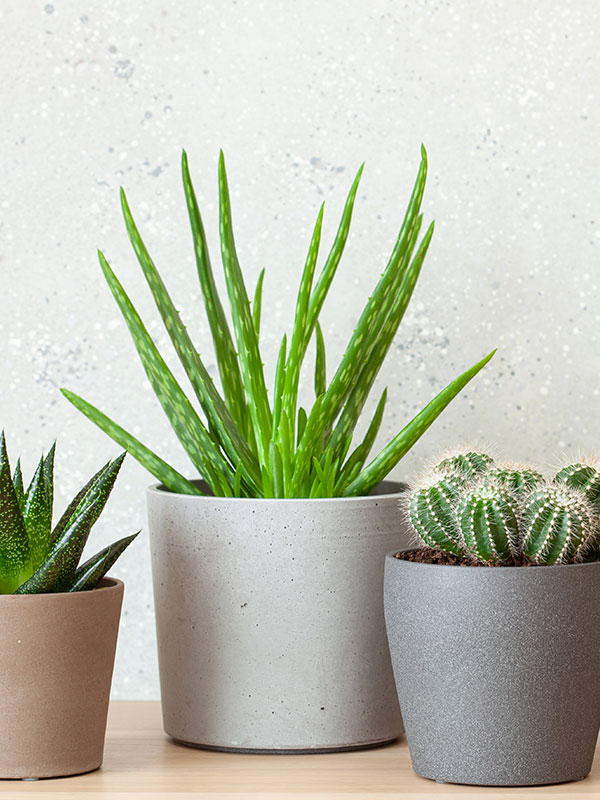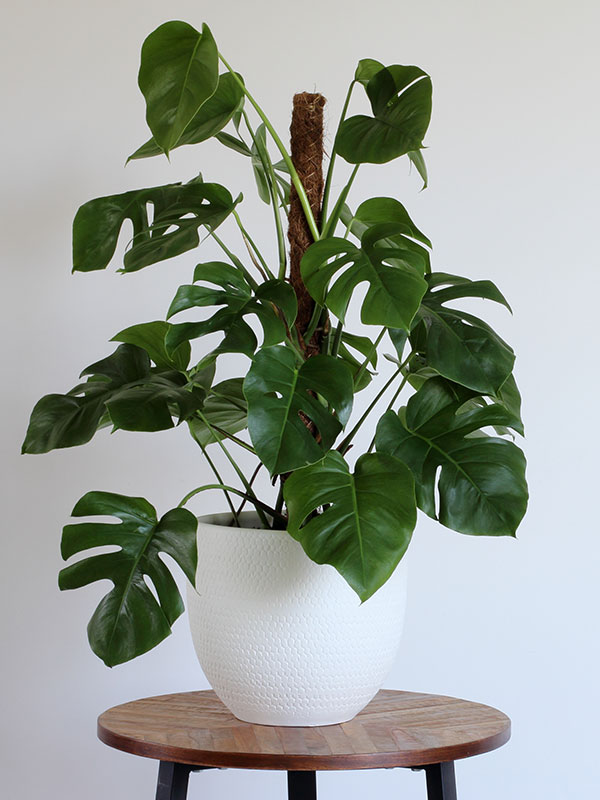 Monstera
Require little water & indirect sunlight
Many varieties
The Monstera, or Swiss Cheese Plant, is a tropical plant know for the natural holes in its leaves. These plants are best kept in indirect sunlight, since too much sun can turn their leaves brown, and require little water. Monstera are popular home plants because of their unique, modern look. Their shiny, polished leaves and architectural shapes are the perfect finishing touch to any room.
The tropical vibes will have you aching for the beach. Pair with anything from our Beachy Blues collection to really get you in the mood.
Lavender
Smells and looks good
Many healing properties
Improves sleep
Not just a plant, Lavender has taken over the world in many forms because of its delicious smell and incredible properties. Add it to your bedside for a subtle pop of color. Lavender plants are commonly used in aromatherapy and serve as natural bug repellants and deodorizers. They are great for your skin, reduce stress, and improve overall sleep. Put on our cozy Hotel Spa Robe, listen to your chillest playlist on replay, and let the Lavender work its magic.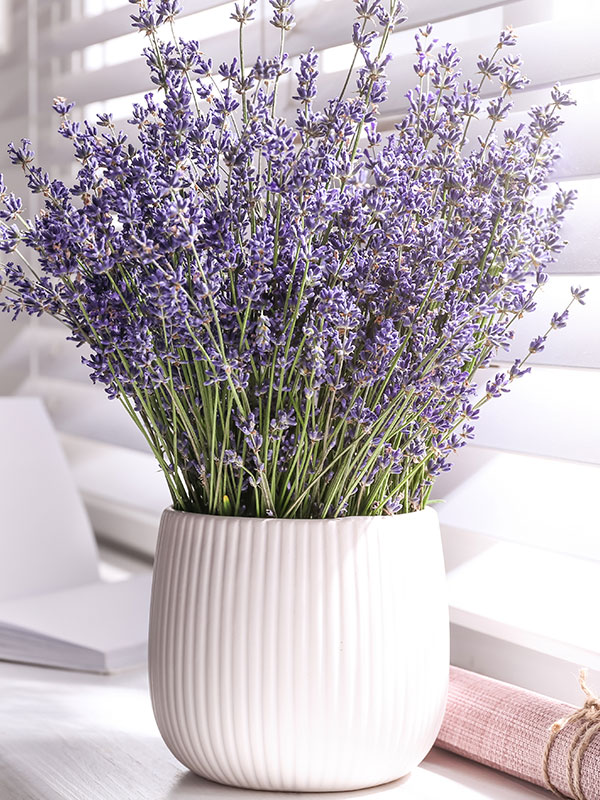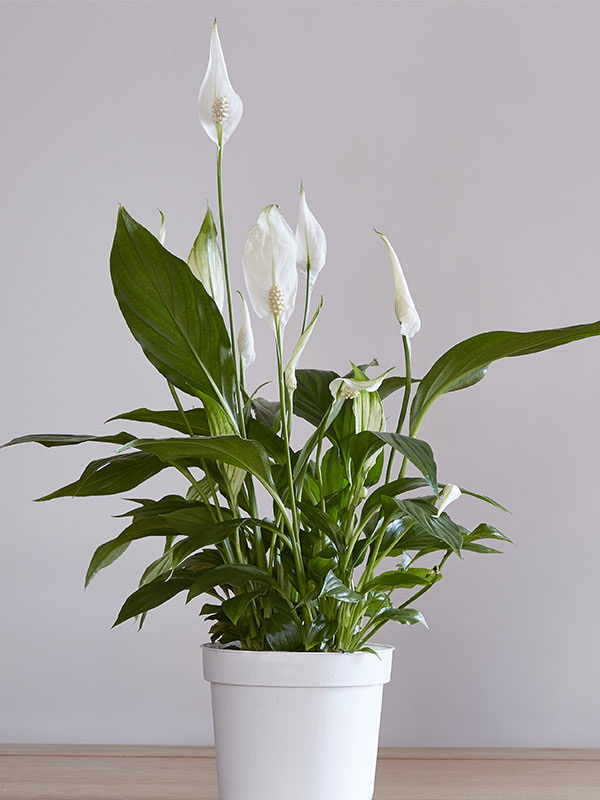 Peace Lily
Easy maintenance
Clean the air
Prevent mildew
Believed to bring good fortune, peace, hope, and prosperity, the Peace Lily is a pretty, green plant with white flowers. Easy to care for, these plants will tell you when they need water, or when they have had enough. They were also named one of the top ten air purifying plants by NASA, and have been found to prevent mildew and improve sleep. They do not require a lot of sunlight and can even thrive in rooms with no windows under fluorescent lights. Native to Colombia, this plant will feel right at home next to our favorite Colombian beach bags