Before You Say I Do: The 5 Do's of Building a Wedding Registry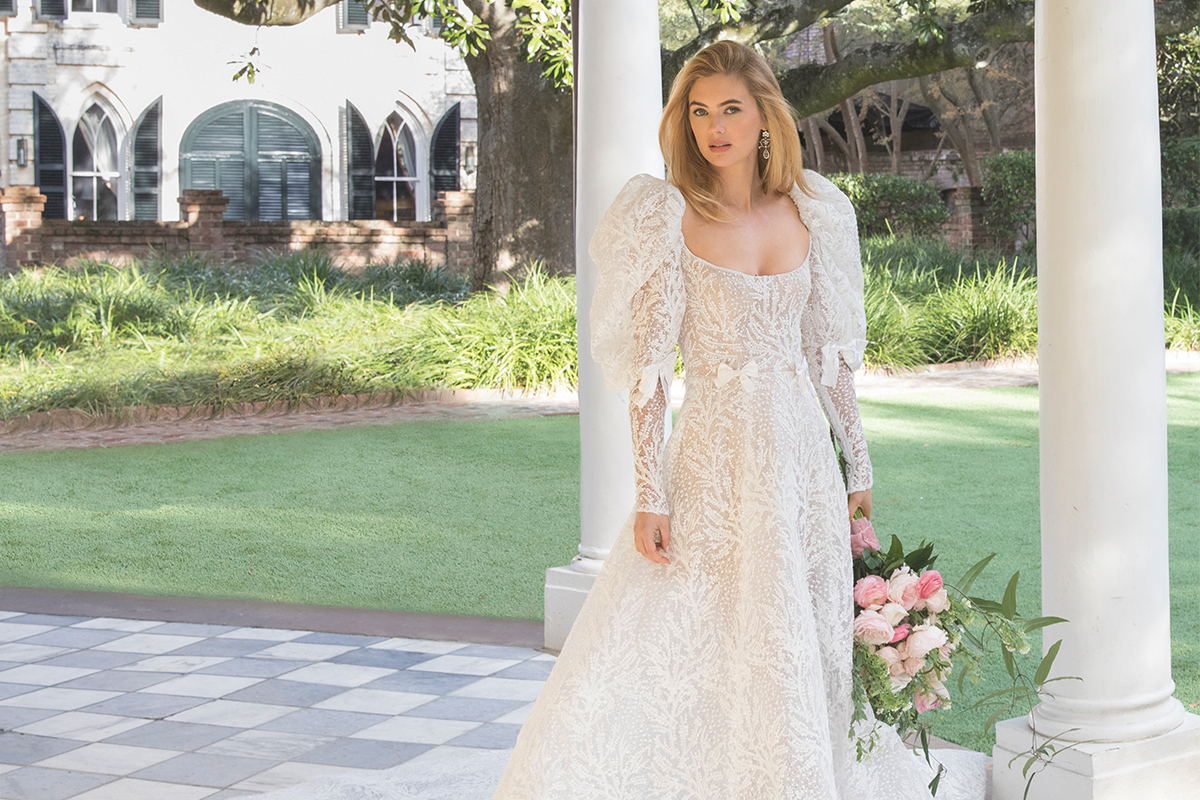 We sat down with our friends at Over the Moon to build the ultimate wedding registry. As the leading expert on all things wedding related, they answered all of our registry questions. From classic staples to fun pieces, Over the Moon helped us curate a registry complete with their favorite Kassatex items.
No matter what, always remember to have fun with it!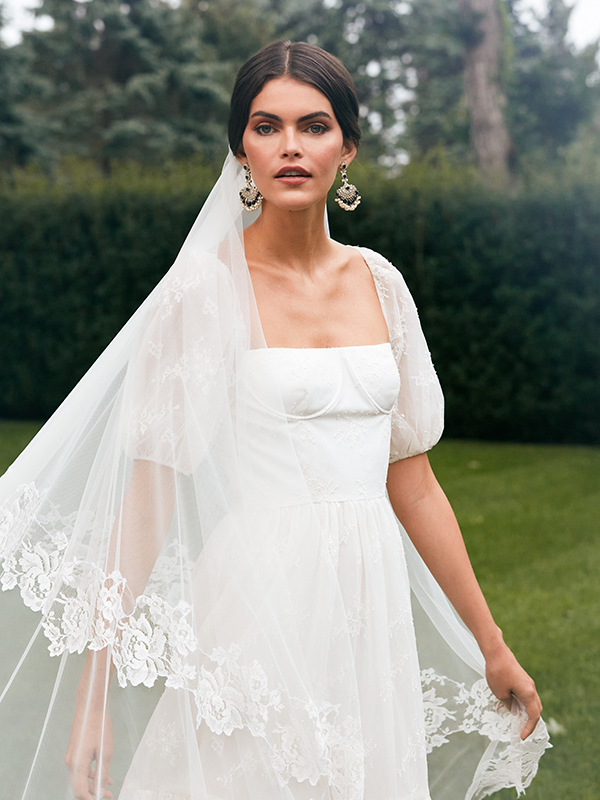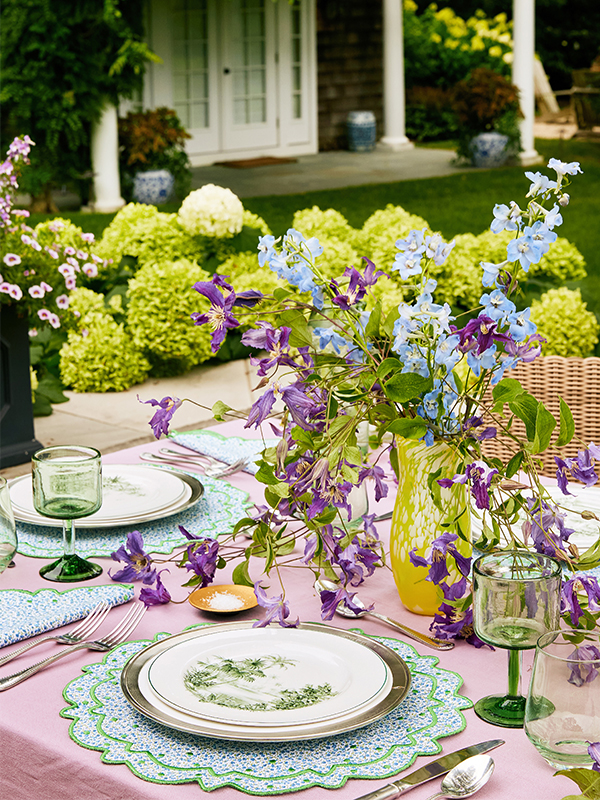 Do: Plan Ahead
Over the Moon: I find 6-8 months out from the big day to typically be a sweet spot. Give yourself time to get into a groove and choose products you will be excited about for years to come. It also can be helpful to give your registry a slight refresh every few months to be sure everything is in stock and ready to rock!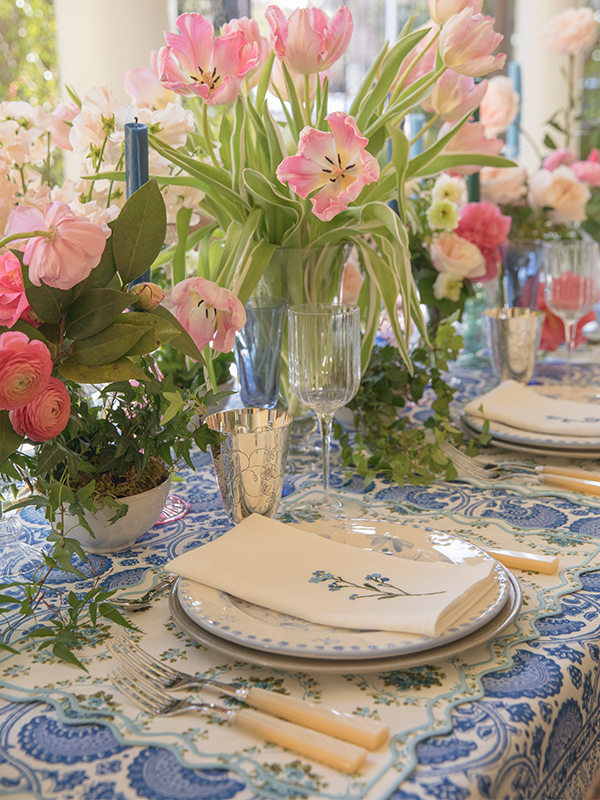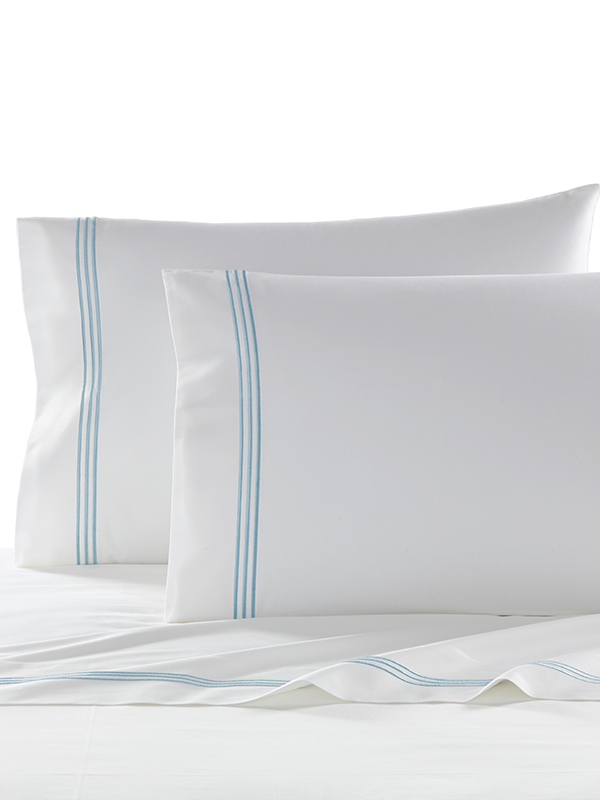 Our Strada bedding is a fun twist on classic white bedding.
Do: Mix Classic Staples With Fun Pieces
OTM: I always recommend having classic items serve as the foundation to your registry while not being afraid to add some funk and flair. Get the all white versatile dinner plates and bowls but also don't be afraid to do the colorful glassware or the jazzy printed napkins and tablecloths. If you're doing white towels and sheets, add a bit of whimsy with a pop color on the trim.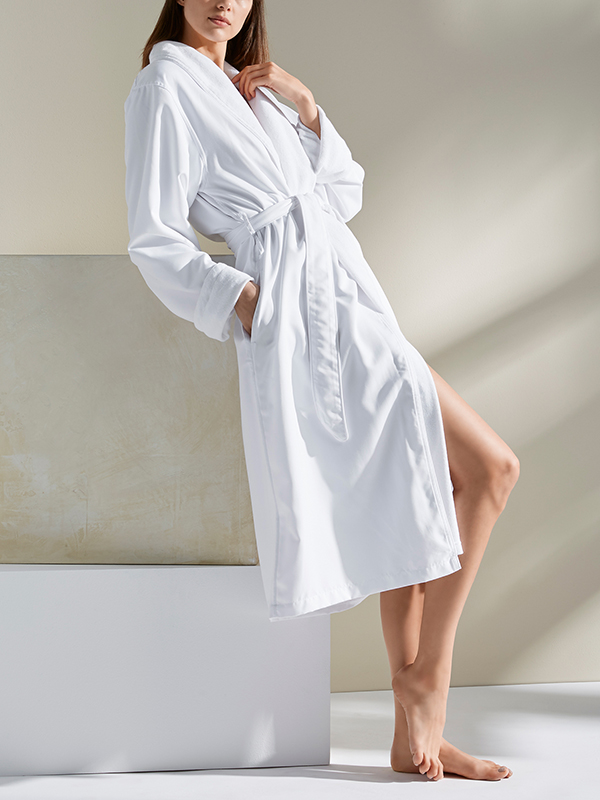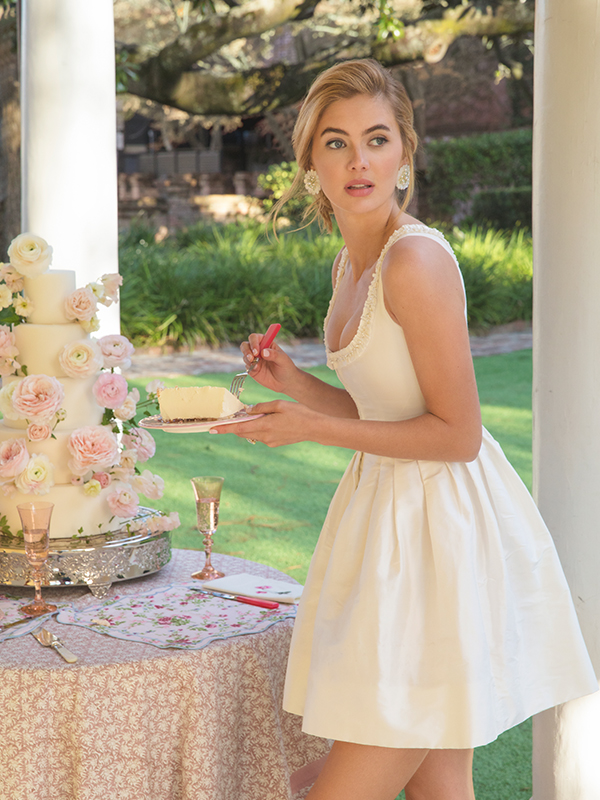 Don't forget to treat yourself with a cozy robe you'll wear often.
Do: Add Items You Will Actually Use
OTM: Sometimes a couple is so focused on the pieces everyone else says to get that they forget to treat themselves. Include the lush robe! Say yes to the artwork! If you love entertaining but hate to cook then nix the casserole dish and add another set of the ornate rainbow wine-glasses. When making a house a home remember that you're the one living in it not your Aunt Sue giving her two-cents.
Our bath sets and kitchen items are great to bundle together as budget-friendly gifts.
Do: Have a Mixed Budget
OTM: While I did have investment items on my registry, I also had coffee table books and several single-item kitchen or bath products that a guest could buy individually or bundle together. I get just as excited about my big-ticket items as I do with the teeny tiny salt and pepper shakers or luxe hand towels that I received. And for when I am a guest or bridesmaid myself, I love rounding up a group of people to go-in on a group gift so you're able to get the couple their brand new suite of bedding products or luggage without breaking the bank!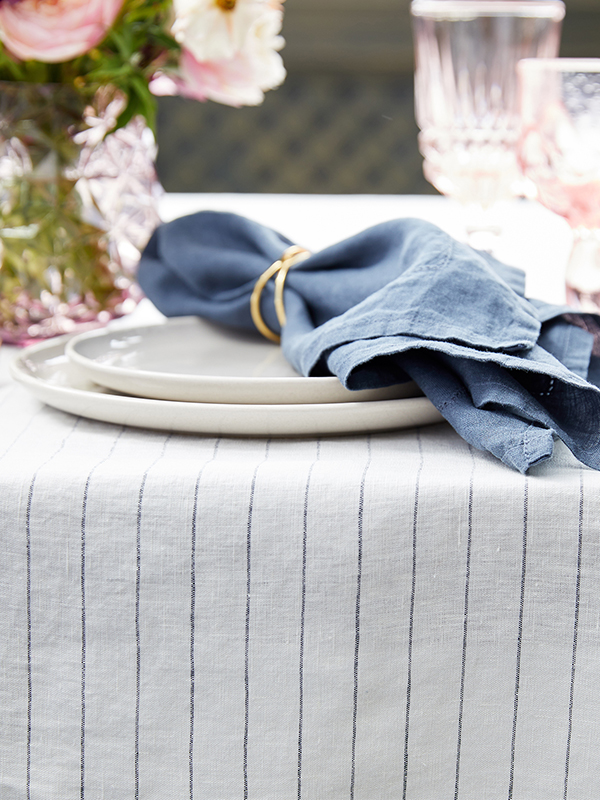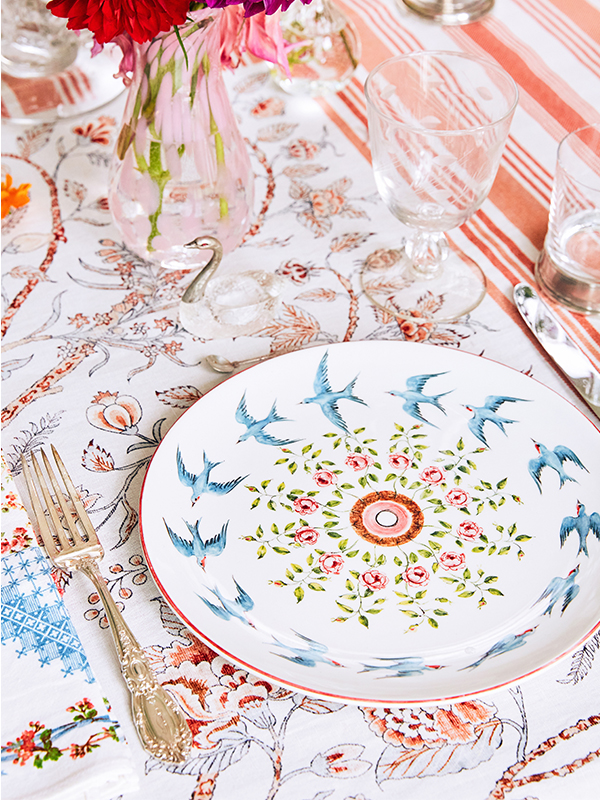 Do: Have Fun With It!
OTM: I love seeing brides and grooms adding vibrant items to their registry that will give their Tuesday takeout dinners a whole new vibe. From punchy placemats and linens to colorful candlesticks and dessert plates, couples are getting more and more comfortable with having a range of homeware from the classic to the creative.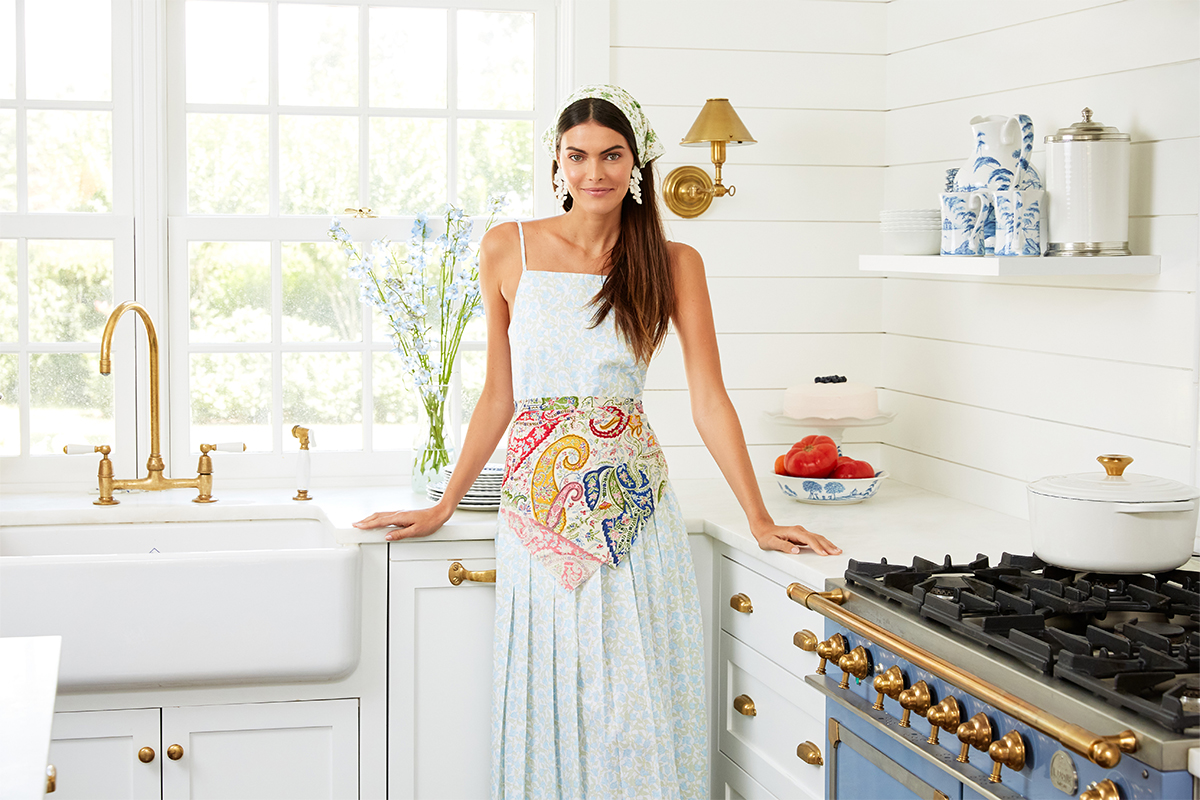 Click here to listen to our playlist of wedding song favorites