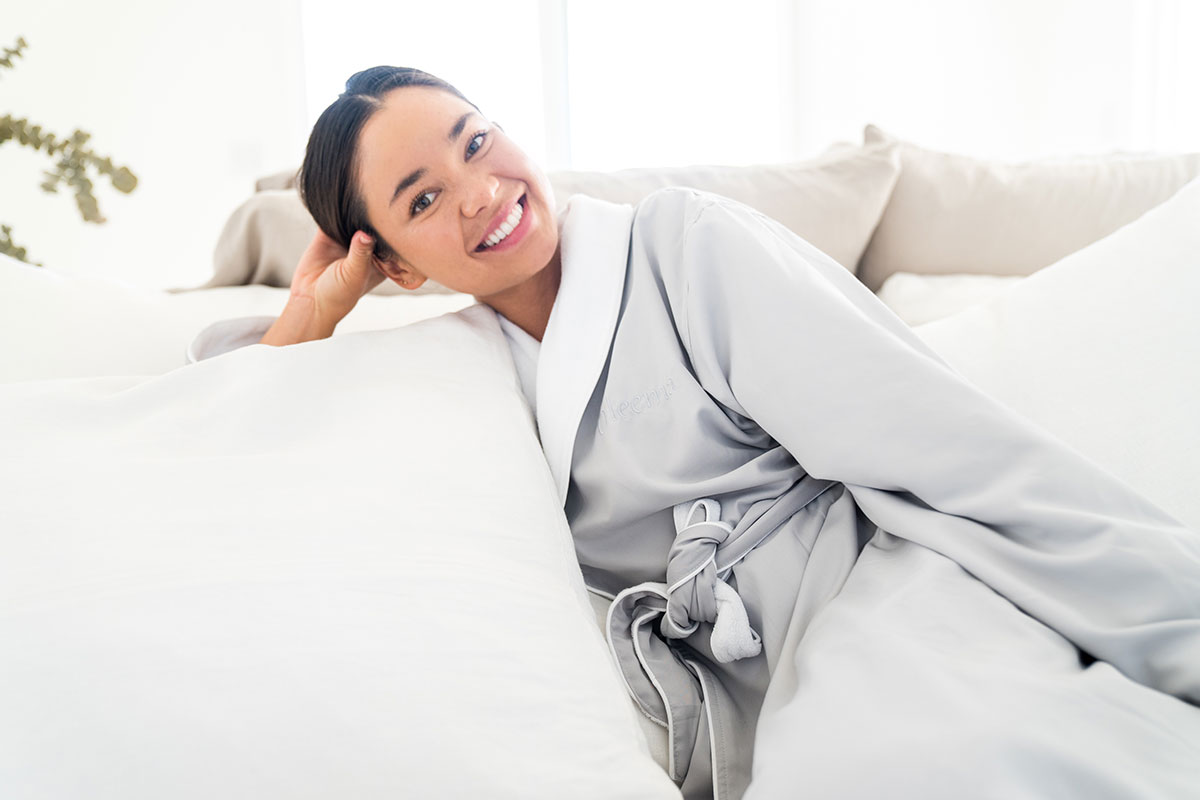 After a long day of designing the chicest swim suits out there, Mikoh's Oleema Miller comes home to the most relaxing outdoor spa. Set to the backdrop of Hawaiian sunsets, ocean sounds, and palm trees, the spa is a dreamy sanctuary to refresh and relax.
Outfitted with our favorite towels and robes, Oleema opted for the Luca Framed Towels in white for a classic, yet organic look. Inside, she mixed and matched our Lorimer and Linen – Bamboo Collections to create the perfect combination of soft, airy, and cool bedding.
Oleema gave us an exclusive, behind the scenes look at her personal zen den. We can't help but feel inspired to move to Hawaii and create our own little piece of paradise in paradise.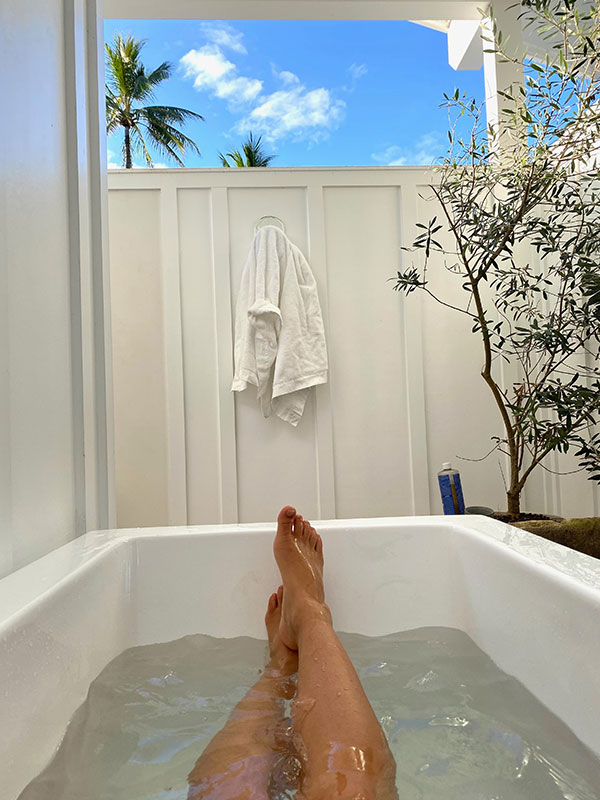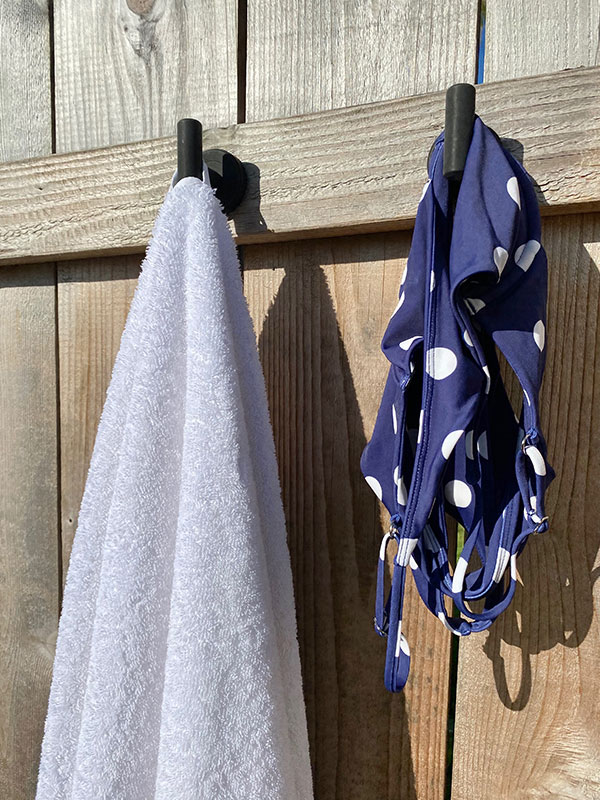 Kassatex: Every bath must include:
Oleema Miller: Magnesium bath flakes, a dry brush, plush terry robe, a Palo Santo candle, and some fresh eucalyptus greens are all a must when bathing.
Kassatex: Phone: To scroll or not to scroll during spa time?
OM: So tempting sometimes to scroll through your phone but I make it a priority to put the phone down. This is time to relax and release- phone away!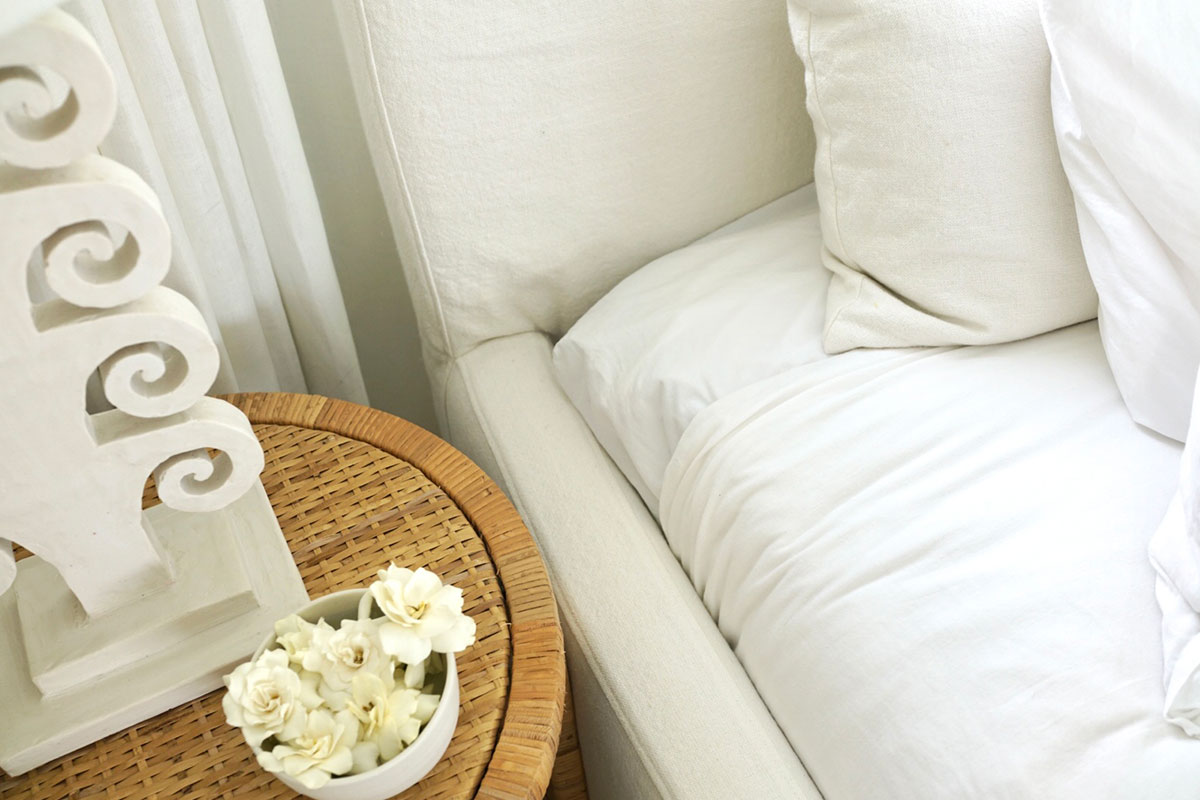 Kassatex: Post bath activity:
OM: I love to slather myself in some type of body oil- OSEA makes an amazing one that I am obsessed with.
Kassatex: What natural elements did you keep in mind when designing your spa space?
OM: I integrated natural woods like my ipe decking, hand plastered showers, and literally brought the outside in with beautiful olive trees.
Kassatex: AM or PM – best time to zen out in your outdoor spa?
OM: I equally love the morning and evening in my outdoor spa- the mornings have this quiet peacefulness while the evenings are alive with the stars in the sky.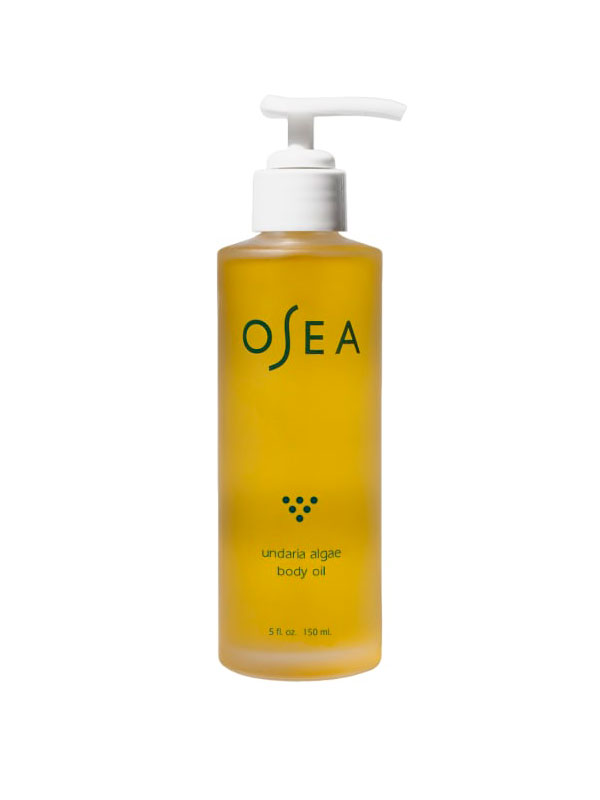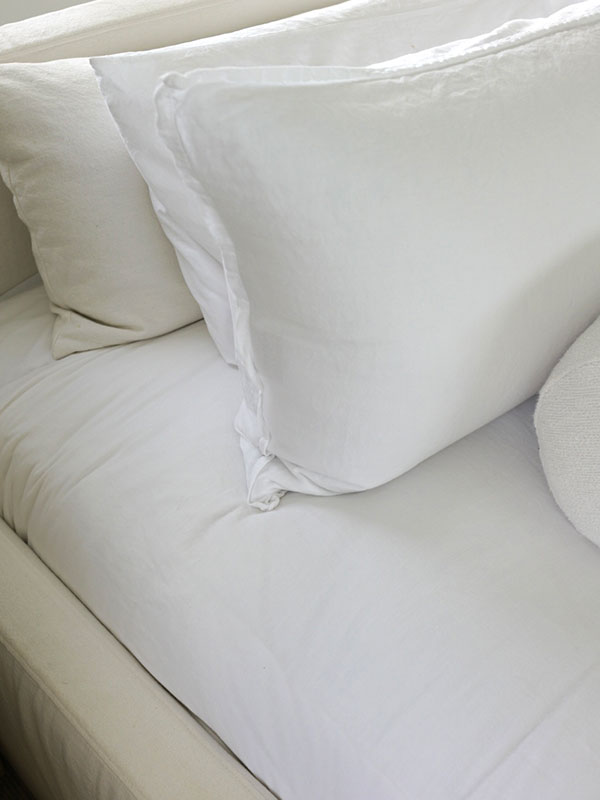 Kassatex: Do you find inspiration for Mikoh in quiet moments in your spa?
OM: My I am constantly inspired by nature and the world around me. Most creative ideas spark when I let my mind wander and drift- so many times this happened in the shower and bath. Something about the water surrounding me always makes me feel my most inspired.
Kassatex: What can we find on your bedside table?
OM: I always have a huge glass of water, some special crystals I picked out to help me sleep, some fresh flowers from the garden, and a book that I try to read before bed (but usually fall asleep before I even get the chance to read!)
Kassatex: Best hotel bath ever?
OM: Best hotel bath ever would have to be the one at our hotel in Santorini that we stayed at on a sister trip years ago. With views of the sea and the white speckled buildings along the hillside, it was a hard one to beat.