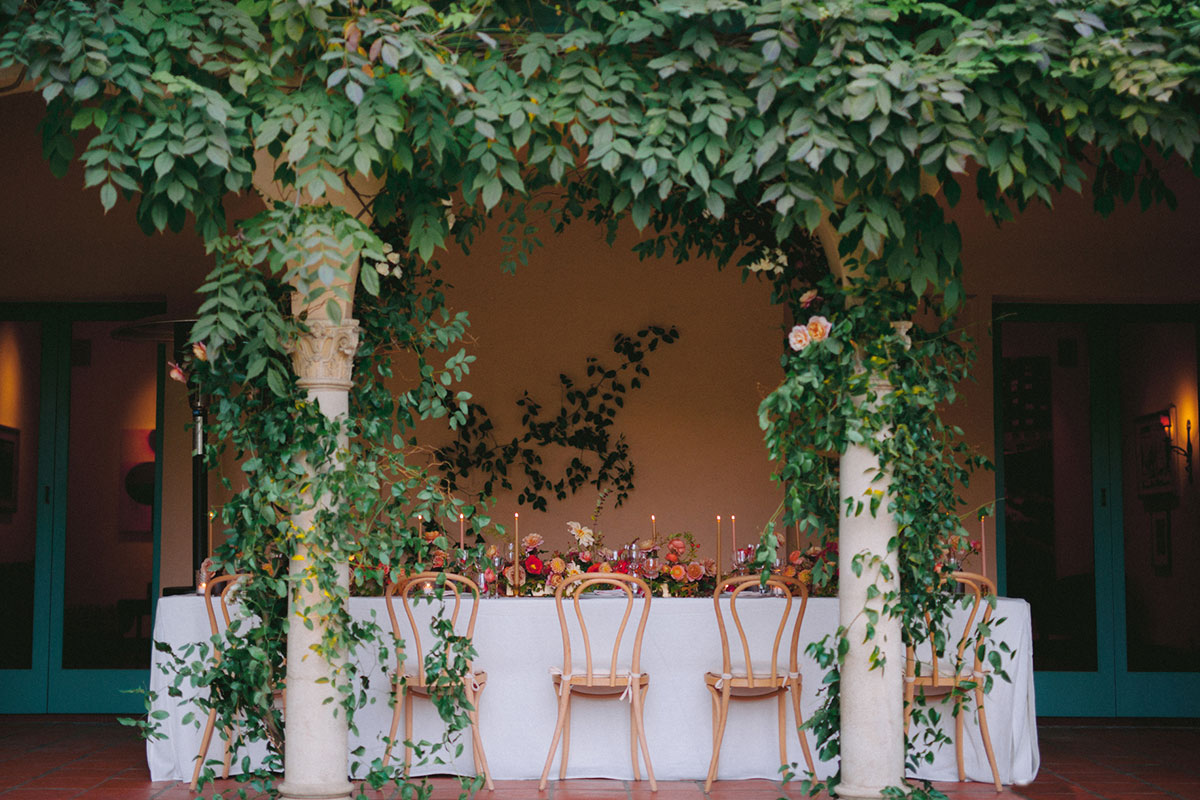 Weddings are back! And we put together the ultimate guide so that you can relax and enjoy the big day. From bridal party gifts, to bachelorette essentials, we sat down with the talented, LA based event producer, Stefanie Cove, founder of Stefanie Cove and Co., to make sure you are ready. Stefanie has over 15 years of experience creating uniquely inspired events for high-profile clients and brands.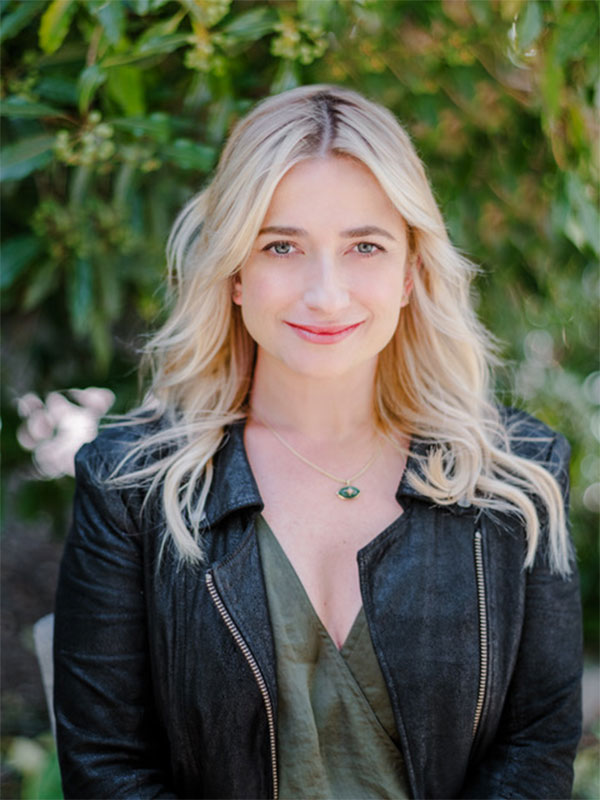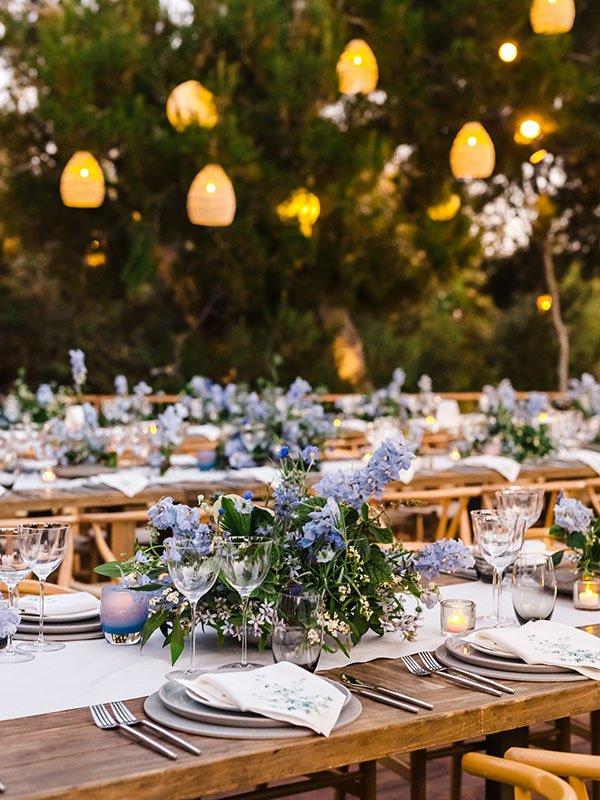 Kassatex: We are in a new age of wedding planning due to the pandemic – what 3 tips can you give the modern bride looking to create a memorable night knowing how quickly current events can change plans?
SC: My advice right now is to do what feels right to you – whether moving forward with a large wedding or doing something intimate with your closest friends and family. COVID is teaching all of us that we can't control everything (no matter how type A we are), and sometimes we need to just go with the flow a little more and try not to sweat the small stuff. Remember that at the end of the day, being with those you love and marrying your best friend is most important.
K: Wedding trend you wish would go away…
SC: Why am I still seeing mason jars!?!?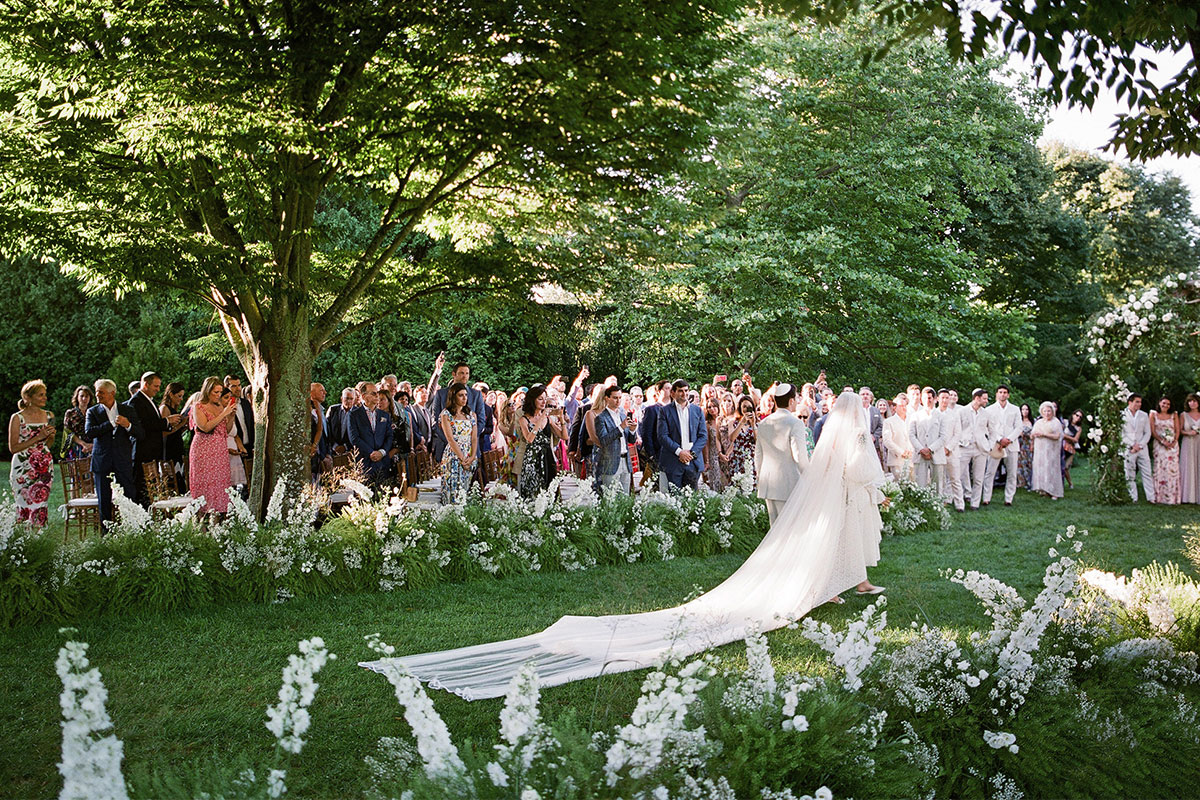 K: Three tips to give the bride day of the wedding:
SC: 1.Take it all in. The day will go by in a flash. 2. The days of stopping by and chatting with each table are over. That is what pre-wedding events are for. Enjoy the wedding night – sit at the table and eat, talk to your nearest and dearest, and dance all night! 3. Design for you, something you will love 20 years from now. Don't let the most current trends dictate all of your wedding designs.
K: Most memorable event you designed?
SC: I have so many favorites! I don't know where to begin. One was designing an infinity room for a late night celebration after the wedding – it was the most amazing transformation from an ordinary ballroom.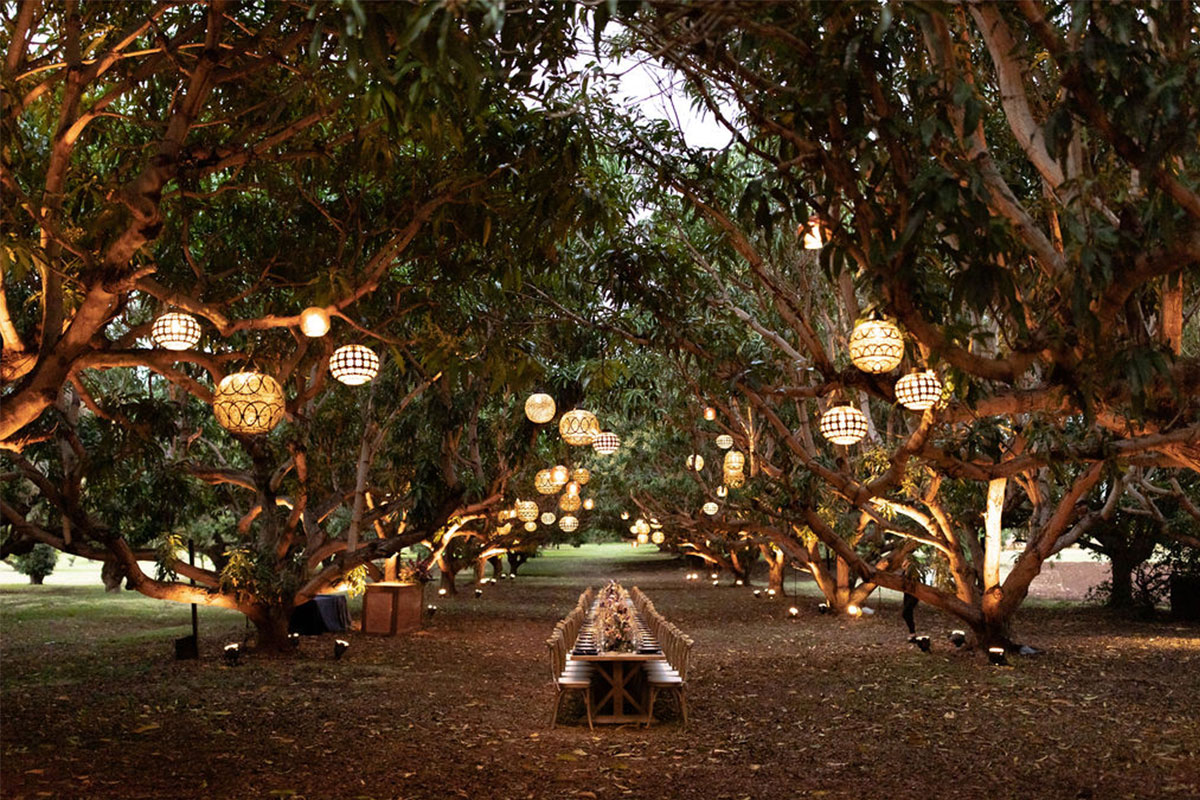 K: Finish this sentence: When selecting florals for a wedding, when in doubt…
SC: Remember that less can be more!​
For the Bridal Party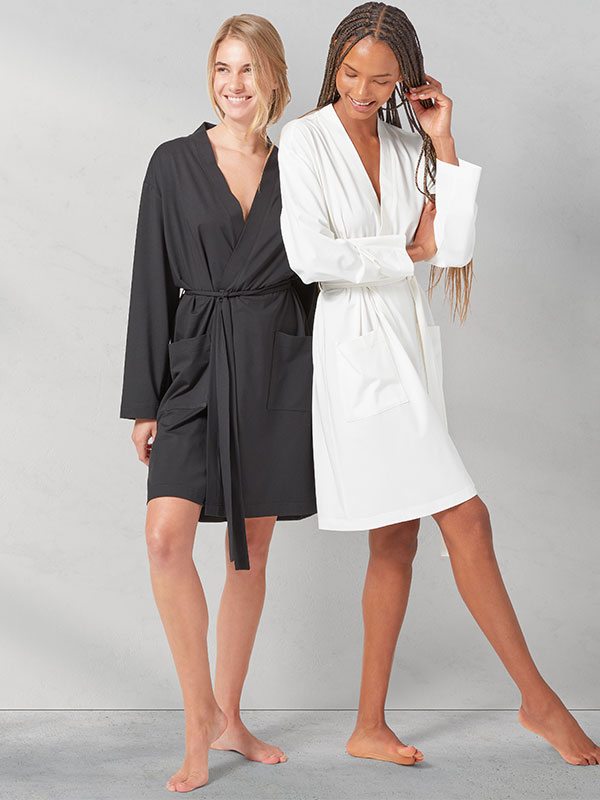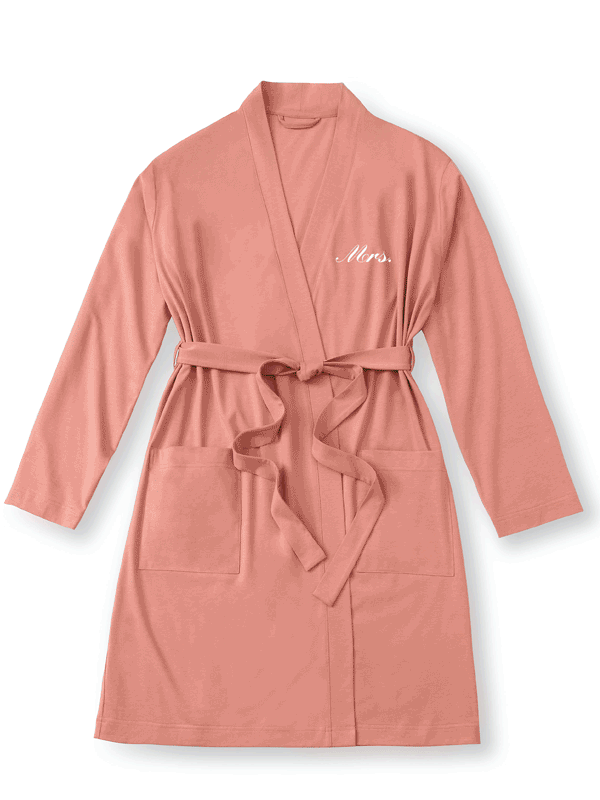 Crafted from a silky blend of modal and cotton, the Shaya Robe is the perfect addition to prep time. Available in 5 colors and sizes, this robe is ready to be customized for a photo session with the squad.
Honeymoon Attire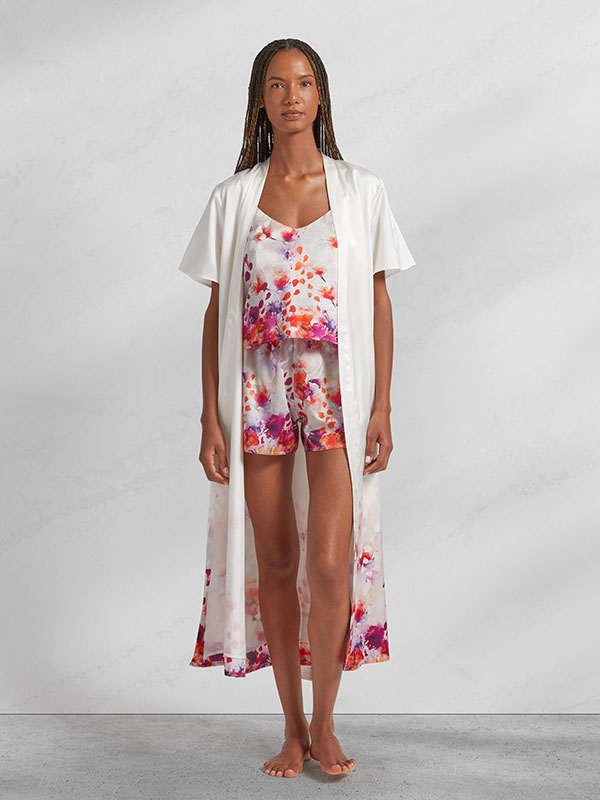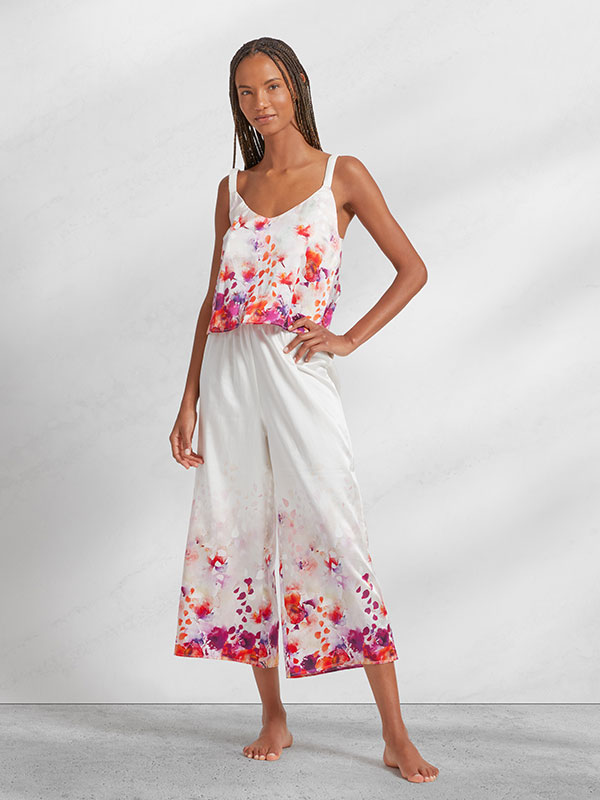 A silky collection with beautiful flower design. Toss in our flirty shorts, skin-slimming camisole, and sultry robe for a honeymoon to remember. Each piece comes with a matching drawstring bag so packing is a breeze.
Bachelorette Goodies
Send off your crew with the best gifts: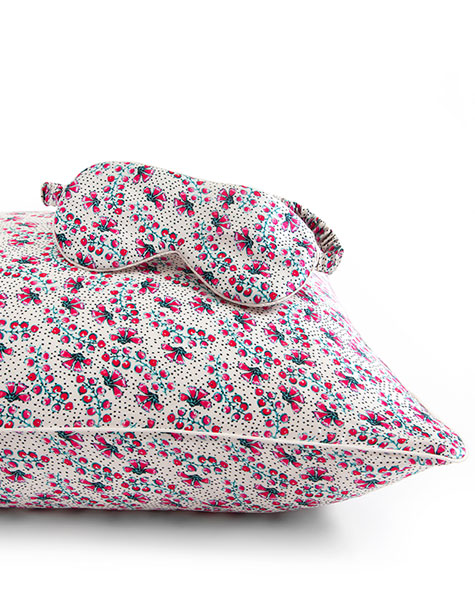 Made from silk, and designed in collaboration with interior designer Sara Gilbane, this collection will make sure everyone is well rested and looking their best on your big day.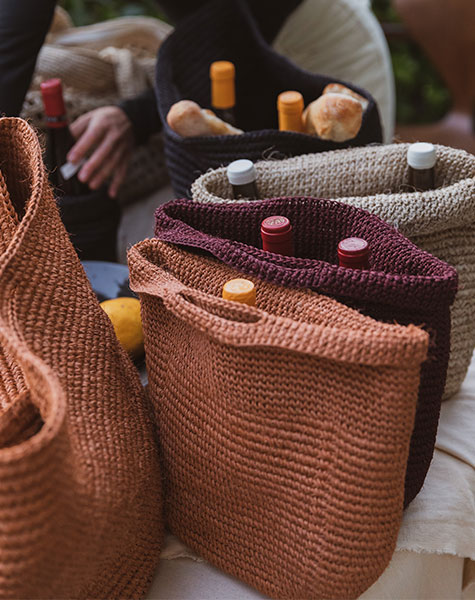 Designed exclusively with Mia Moretti, this bag has two sewn in dividers to effortlessly take three bottles of wine on the go, avoiding clanking and breakage.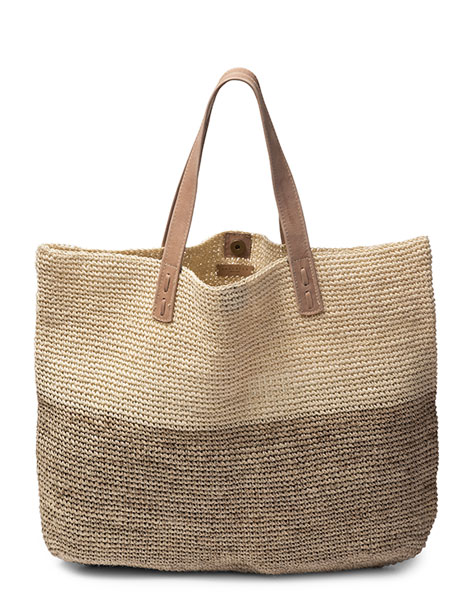 Our Palomino Bag is big enough to carry all of the essentials and has a leather strap for added comfort. All handmade in Colombia, these bags are support 40 female heads of household.