Tips on Honoring our Favorite Lady of the House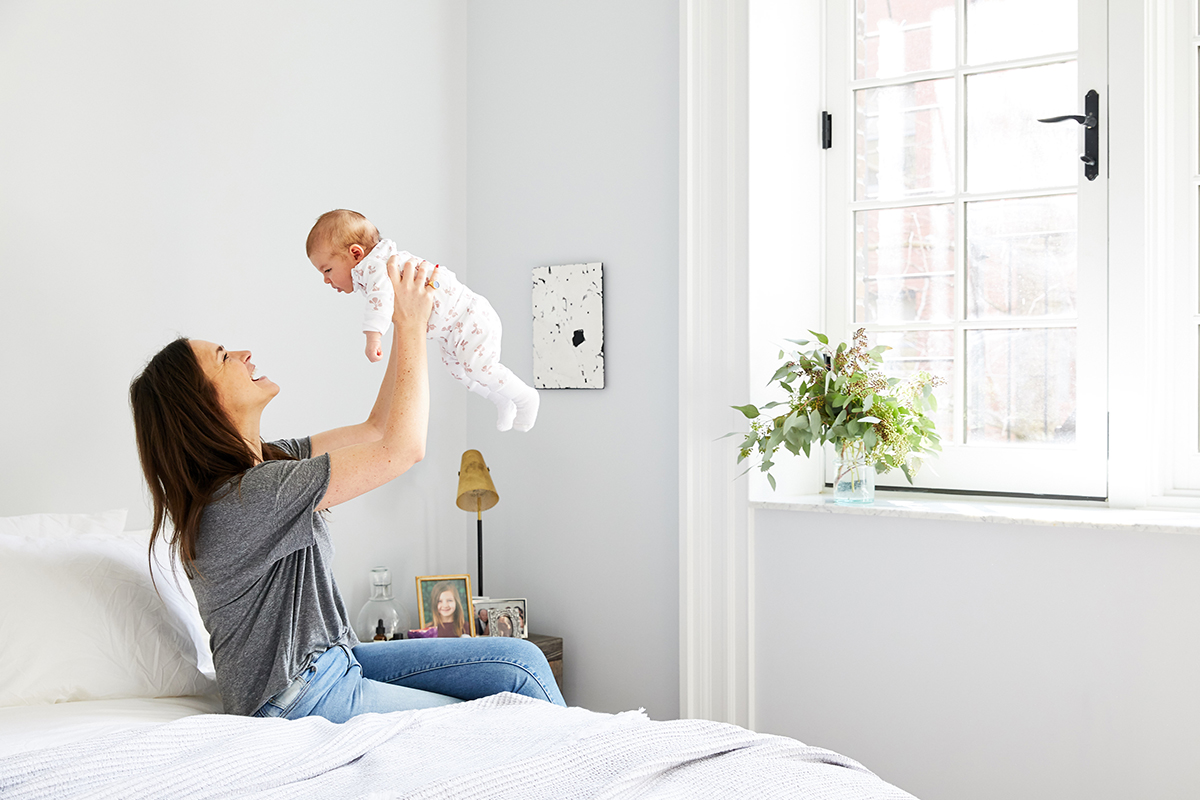 Indulge Her
How to Make Overnight French Toast
Using basic pantry items, here is our fool-proof overnight french toast to serve to Mom in bed.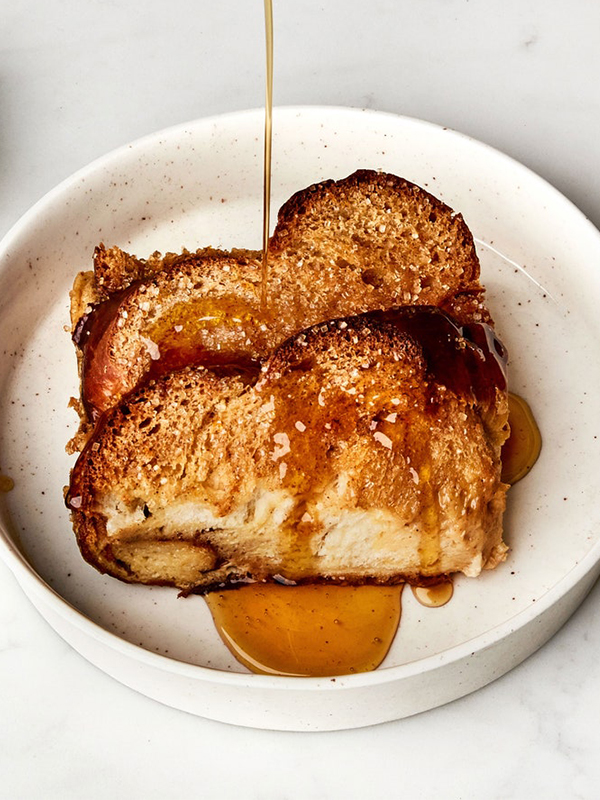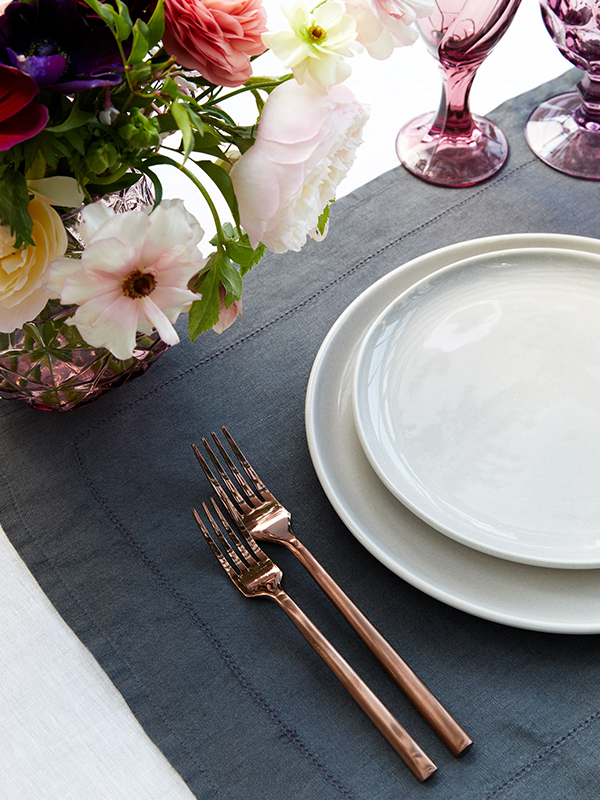 Ingredients

1 1-lb. challah, brioche, or Pullman loaf, sliced 1″ thick

3 Tbsp. unsalted butter, melted, plus more for pan

6 large eggs

1¾ cups heavy cream

1¾ cups whole milk

⅓ cup (packed) light brown sugar

1½ tsp. ground cinnamon

½ tsp. ground cardamom

¾ tsp. kosher salt

½ tsp. finely grated orange zest (optional)

1 Tbsp. demerara sugar



Preparation

Preheat oven to 325°. Spread bread on a rimmed baking sheet and bake, turning bread halfway through, until dried out and lightly golden brown, 20–25 minutes. Meanwhile, butter a 13×9″ baking dish. Whisk eggs, cream, milk, brown sugar, cinnamon, cardamom, salt, and orange zest (if using) in a medium bowl. Arrange bread in overlapping rows in the prepared dish. Pour custard over, pressing bread down into custard to help soak it up. Let sit 5 minutes, then press down once more. Cover and chill at least 2 hours or up to overnight. Place a rack in top third of oven. Let bread sit out at room temperature while oven preheats, at least 30 minutes. Uncover pan, tilt, and ladle custard back over tops of bread. Press down once more to submerge. Brush tops of bread with 3 Tbsp. melted butter. Sprinkle with demerara sugar. Bake bread until it is lightly golden, puffed, and pulling away from edges of pan, and butter is bubbling, 30–40 minutes. Let cool slightly. Serve with favorite maple syrup alongside.
Serve using our airy linen place mat and napkins to make the morning extra special.
Toast Her
How to Make the Perfect Bellini
Move over celery juice! It's time to indulge mom with a fresh bellini made with love.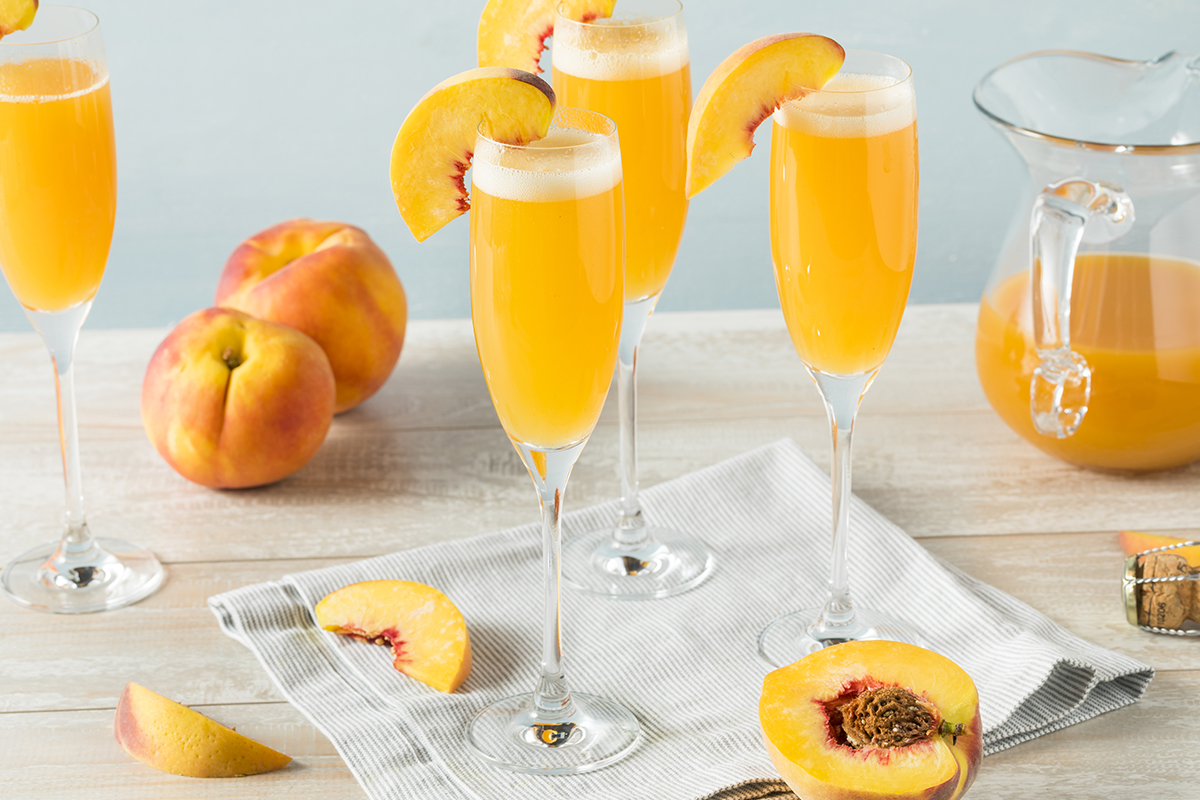 1. Add frozen but completely thawed peaches into a blender and puree.
2. Add a TBSP to the bottom of a Champagne glass and top with Prosecco, or Mom's favorite bubbly.
3. Too early for Champagne? Top with fresh sparkling water and serve her in bed!
Sooth Her
How to Draw the Perfect Bath for Mom
More than anything, it's the thought that always counts for Mom. Help create a spa experience with these simple steps.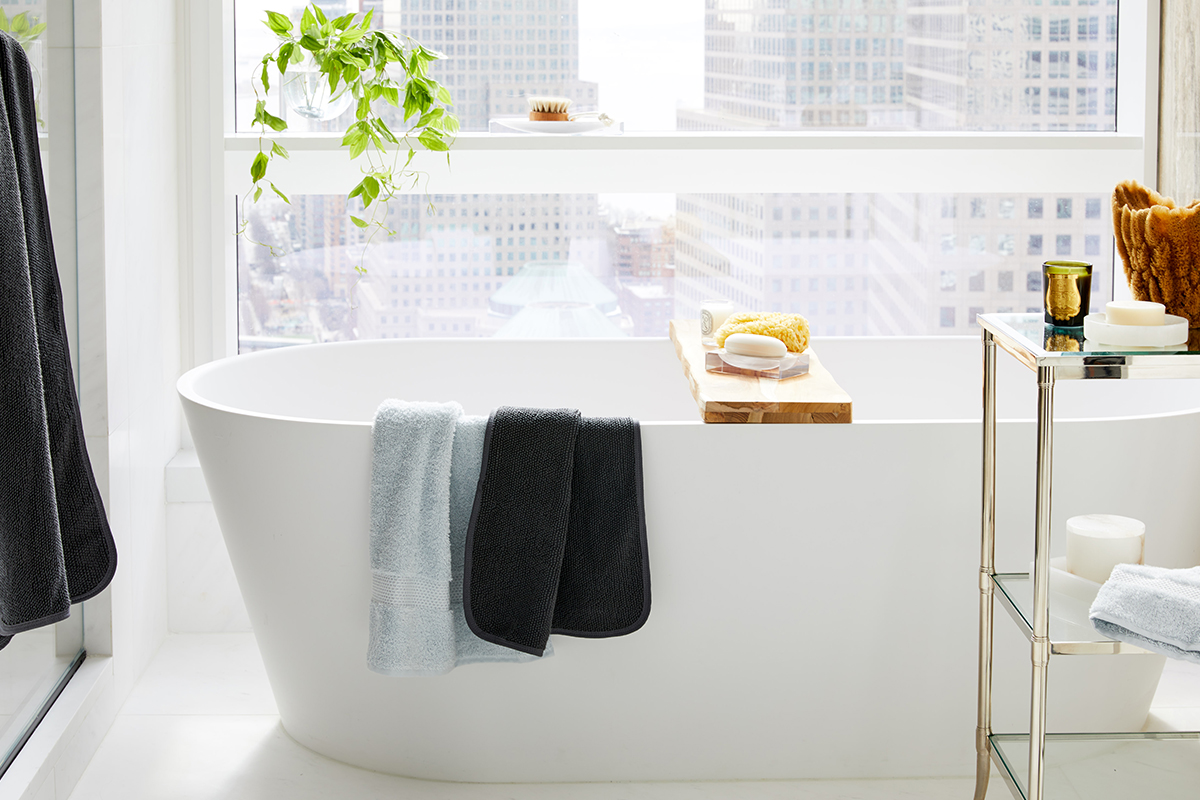 1. Add a plush bath mat for her tired toes.
2. Draw a toasty bath and let the room get steamy!
3. Add lavender oil or if you have eucalyptus, gently tie with twine around the faucet for an aromatic experience.
4. Toss in rose petals for major points!
6. Close the door and…Let.Her.Be.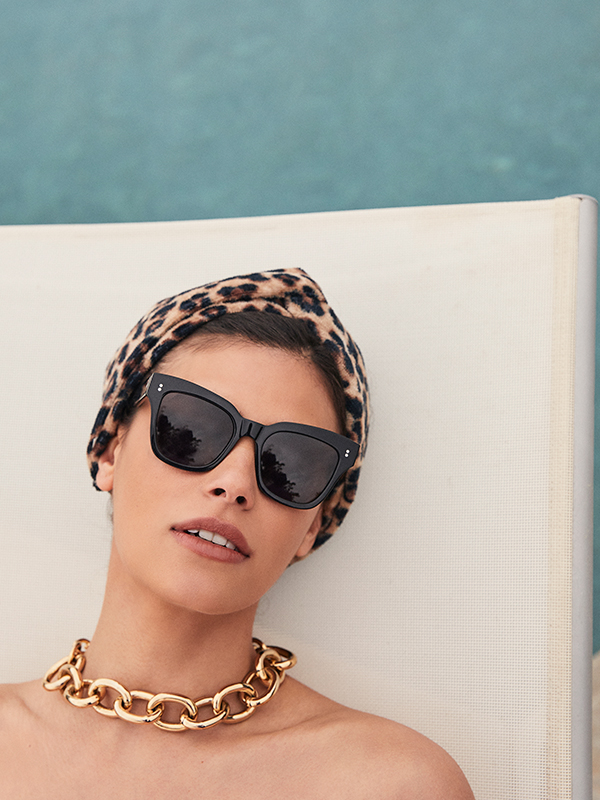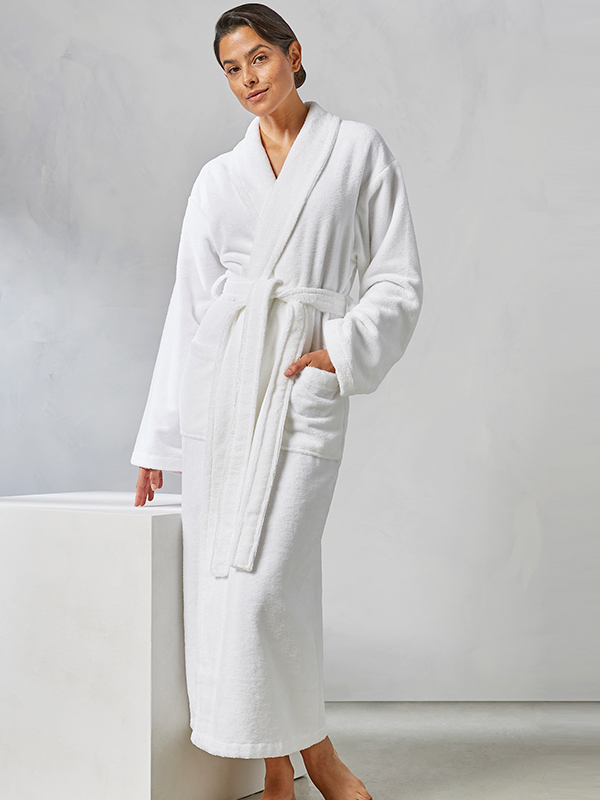 Design For Her
How to Arrange Flowers Using Backyard Finds and Bath Accessories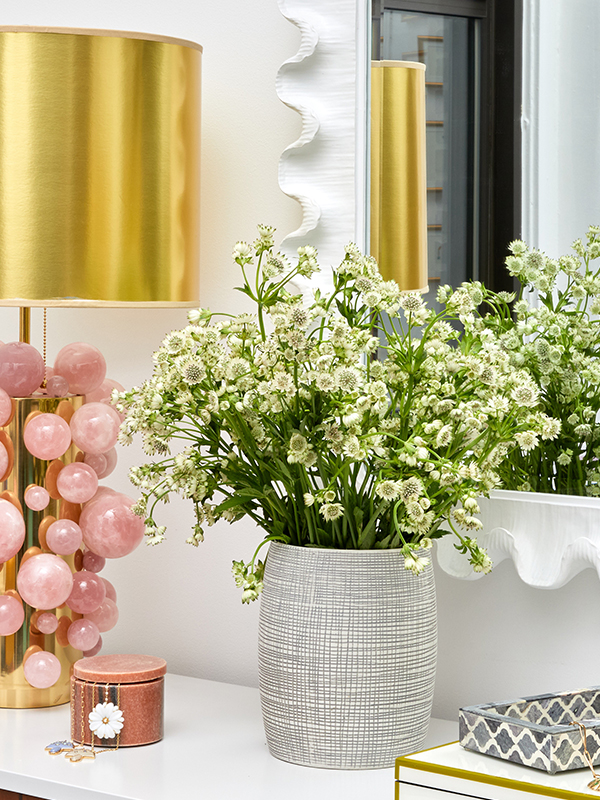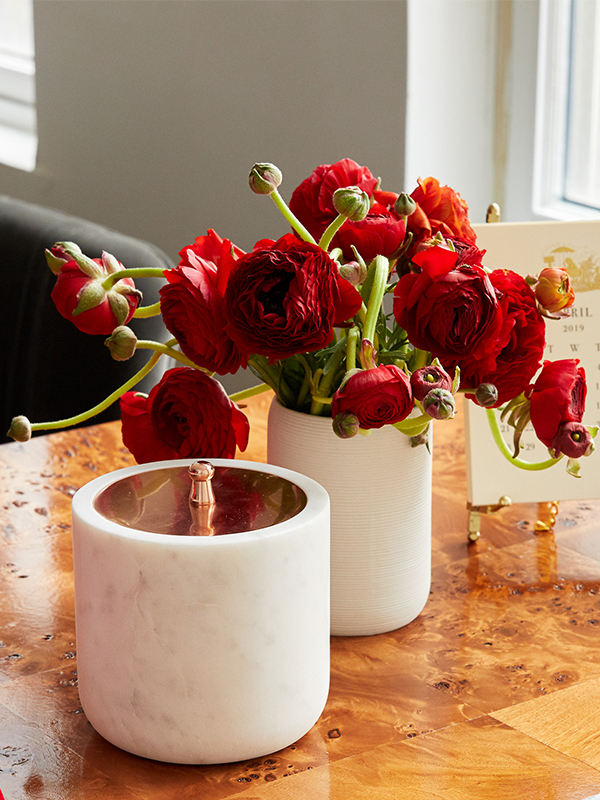 Get creative and select from our variety of bath accessories and make Mom a floral arrangement using your backyard finds. Our friend Flower Flash extraordinaire, Lewis Miller, gave us some tips on arranging in order to create a Pinterest-worthy arrangement that Mom will love, and bonus points – reuse her new containers.
1. Stay away from anything too fragrant.
2. Avoid anything with a high pollen content! You don't want to suffer a sneezing fit.
3. Single element arrangements are very clean and relaxing.
4. If you are using light, fluffy flowers, also include something masculine, like a flowering branch. Playing with textures and shadows draws the eye in and makes your final composition interesting and balanced.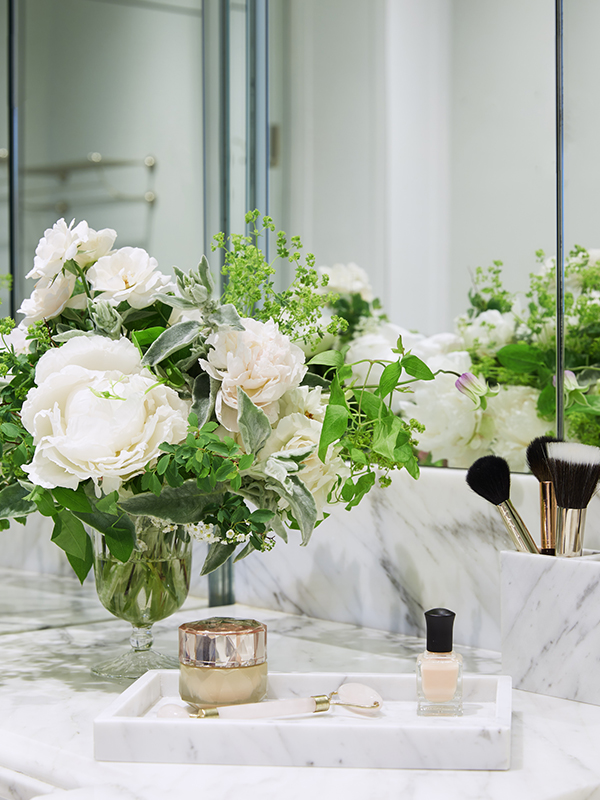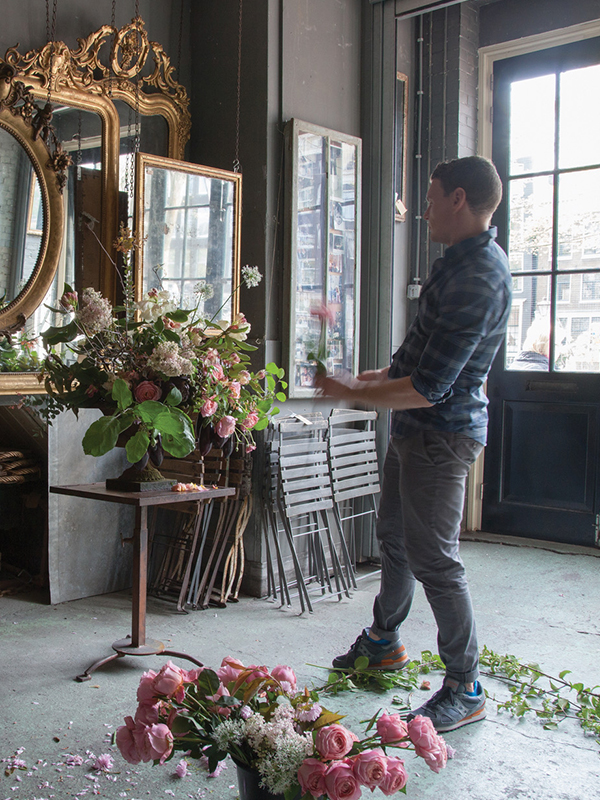 In The News
Check out our Kassatex X Peloton collaboration in celebration of Mother's Day