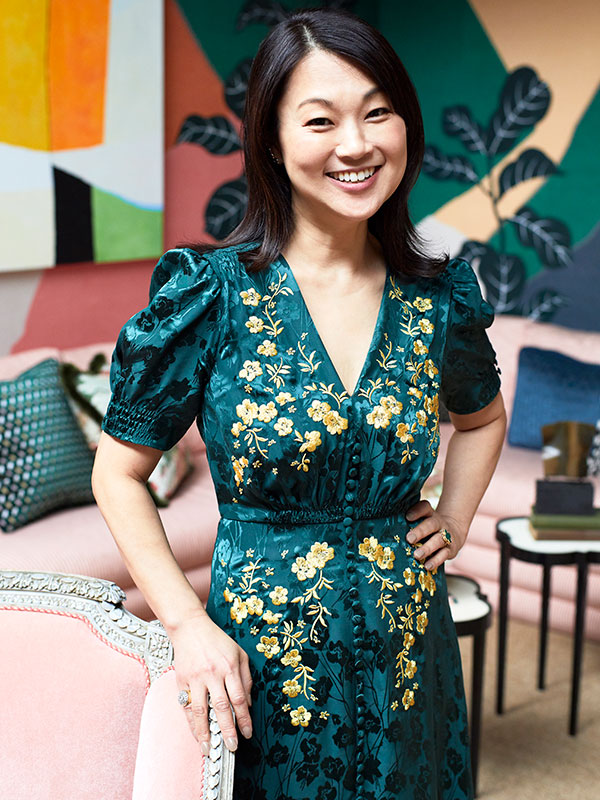 Young Huh Location: Manhattan's Flatiron Neighborhood Aesthetic: Classic, Modern, Romantic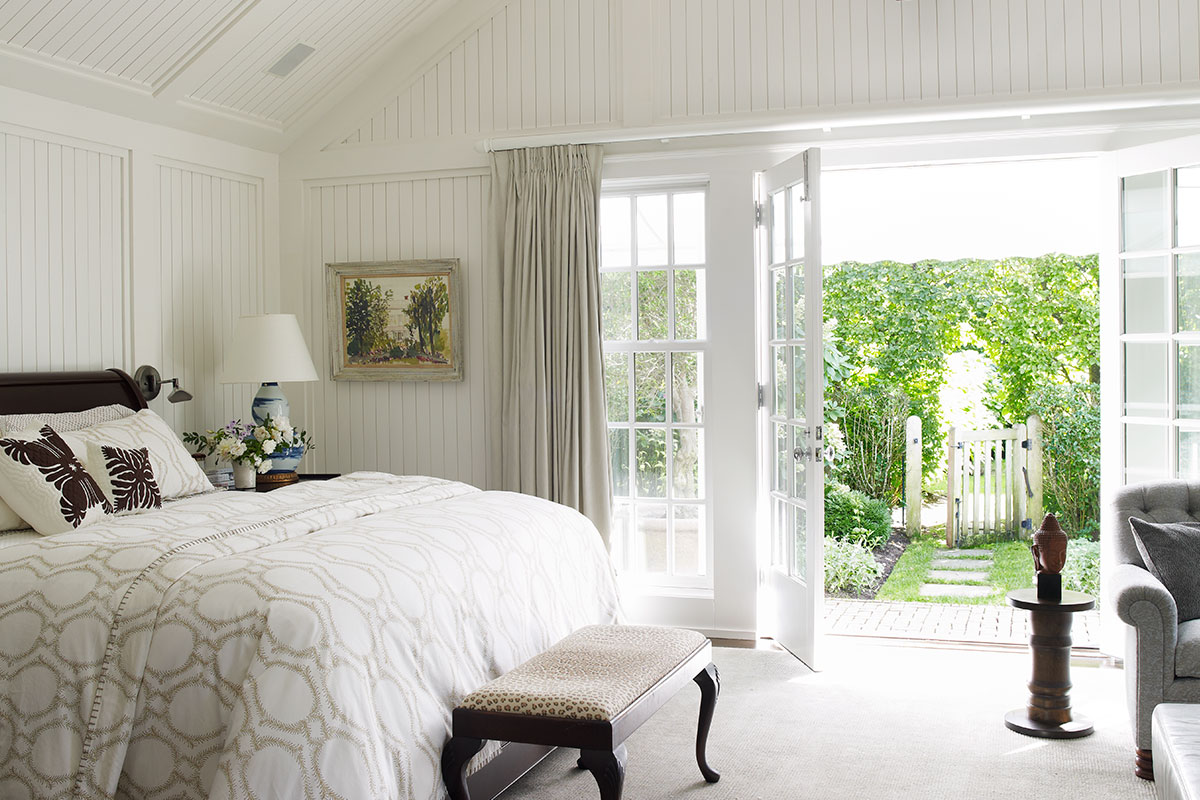 Three Can't Live Without Products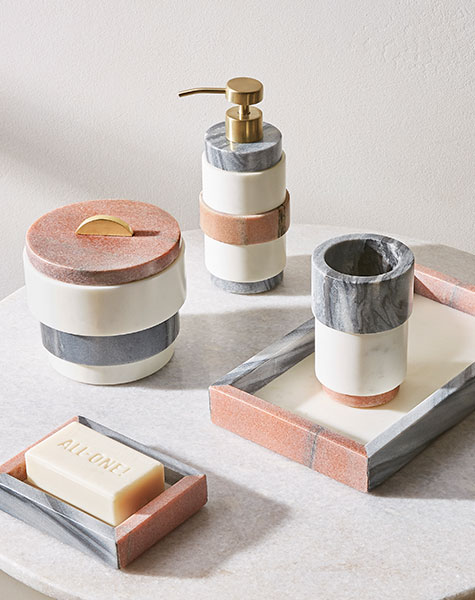 I adore the Tripoli bath accessories–they're playful in shape and juxtaposition and a little nod to Memphis. The mixed marbles add depth and interest.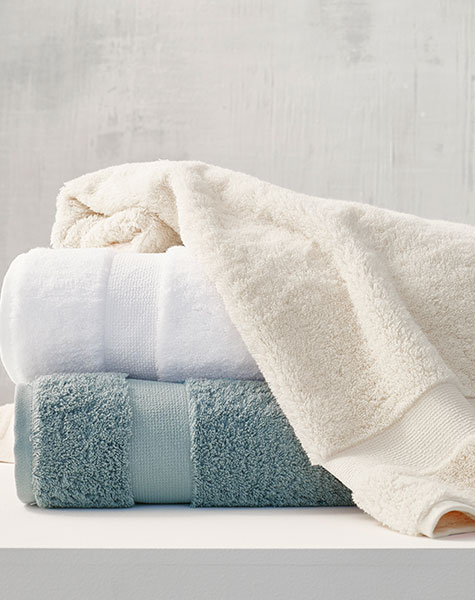 I love the topaz blue and you can never go wrong with a nice white towel. It's a towel you just want to sink into.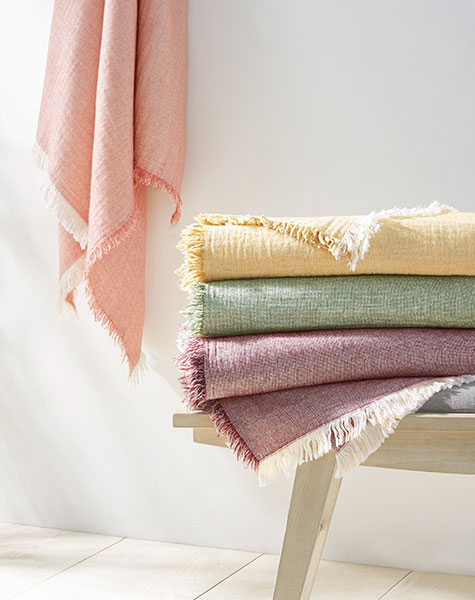 The Brentwood Cotton/Wool Throw is perfect for throwing in your beach bag and wrapping yourself up on breezy evenings at the beach—it also comes in fun colors!

Kassatex: 3 designers who inspire you:
Young Huh: Renzo Mongiardino, Madeleine Castaing, and Dorothy Draper.
Kassatex: Favorite moment of the design process:
Young Huh: At the very beginning, when I get to think about the story of the space and how we want to tell it.
Kassatex: Favorite room to design:
Young Huh: It's difficult to choose, but lately I've been really enjoying designing hotel suites.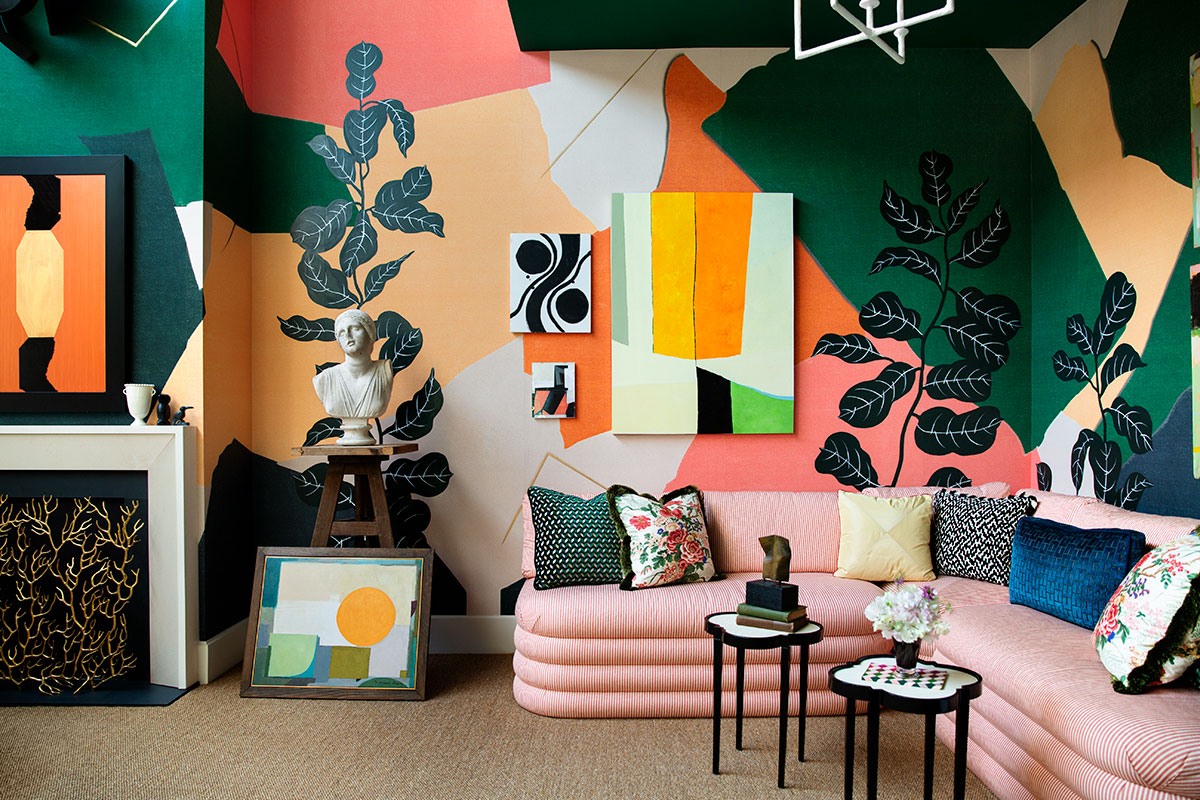 Kassatex: A bathroom must always include:
Young Huh: Really, really great towels.
Kassatex: What is currently on your bedside table?
Young Huh: Books, a red lacquer Jansen lamp, a mother of pearl jewelry box, and often a carafe of water with a cocktail napkin.
Kassatex: First thing you do in the morning:
Young Huh: I practice yoga every day, it puts me in the right frame of mind and a place of gratitude to start my day.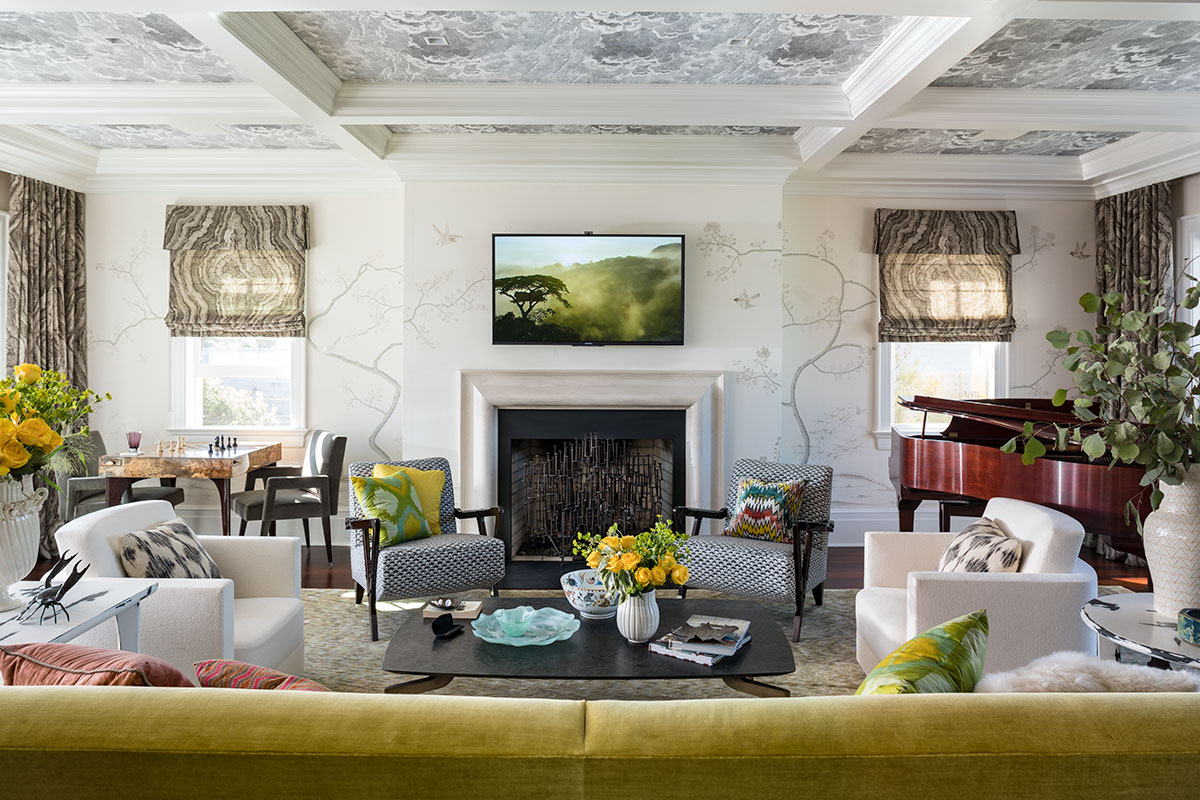 Kassatex: How important is it to fully design a room, accent pieces to major elements, or do you allow a room to grow with evolving tastes and items.
Young Huh: Both! I think you have to conceive of the accessories and finishing touches from the get go; I design with pillows, tabletop, boxes, throws, bedding in mind from the very start. You also need to leave space to collect and adjust over time and through the seasons.
Kassatex: Forever favorite Hotel:
Young Huh: Ett Hem in Sweden – the hotel is perfectly accessorized, every detail and touch makes you feel like you're in someone's incredibly welcoming, comfortable and luxurious home: gorgeous and interesting collections of items, the perfect throw, the perfect book, etc.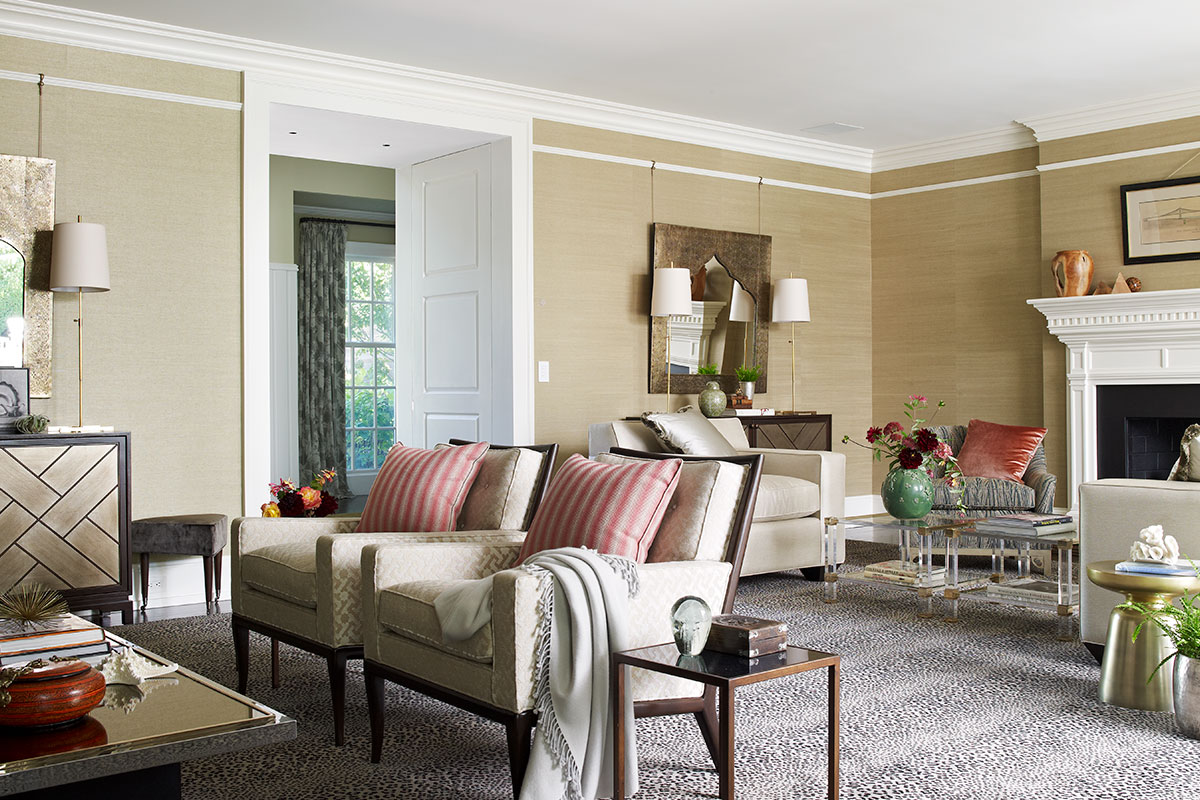 Kassatex: 3 decor trends you wish would disappear:
Young Huh: I'm definitely preferring luxe bohemian over crafty bohemian. I wouldn't mind seeing fewer rooms that are entirely mid-century modern and colorless.
Kassatex: A favorite cost-effective brand you love to use when mixing high/low:
Young Huh: Williams Sonoma and CB2; they both have great design.
Kassatex: Most exciting moment of your career thus far:
Young Huh: It was definitely 2019 and I'm so very grateful! Our Kips Bay Decorators Show House room had such momentum and it was the first year I was included in Elle Décor's A List.