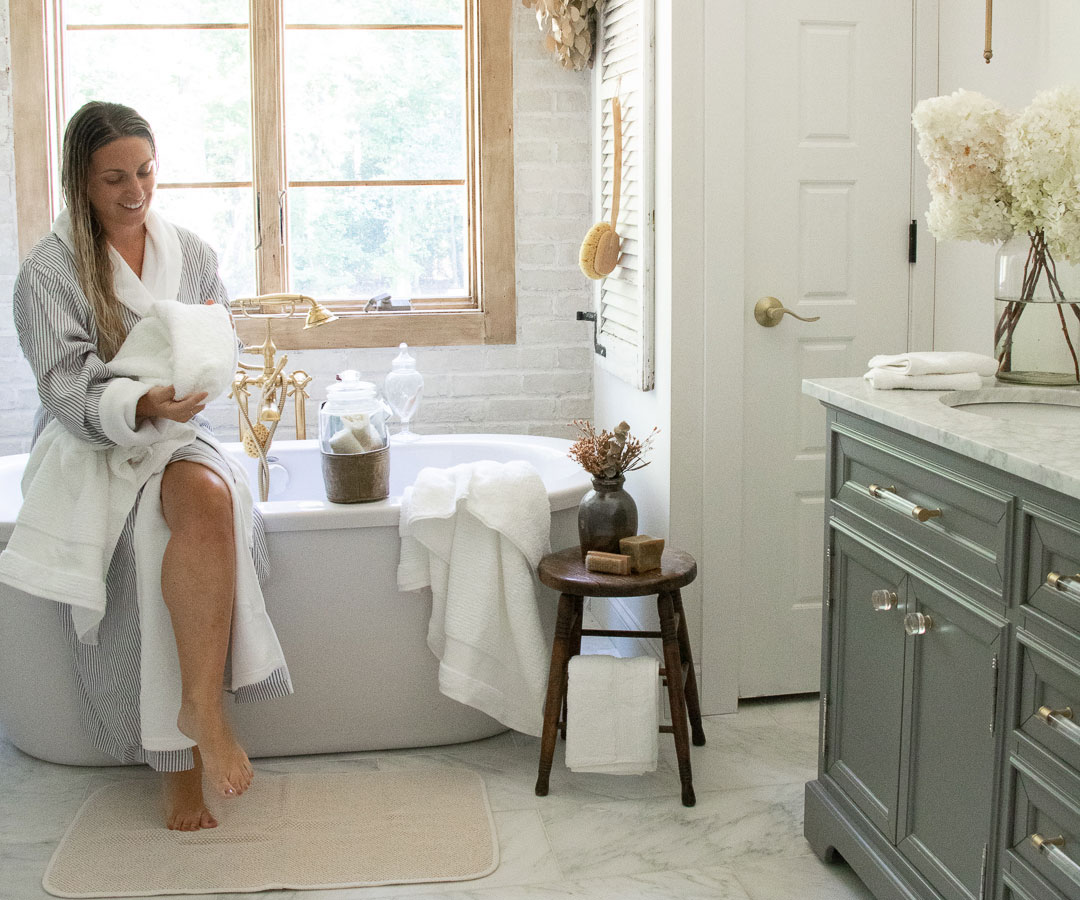 Looking to give her bath a fall refresh, we paired up with Deb of @SeekingLavenderLane for a quick and easy update.
Deb wanted something that felt fresh like summer but cozy for fall. She opted for our soft Pergamon Towels, an absorbent, medium weight, white towel that easily freshens up any space. This collection features a subtle ribbed detail and a pretty ribbon border on the end.
"Something that absorbs but is soft too – kind of like a great hotel towel is what I am always searching for." – @SeekingLavenderLane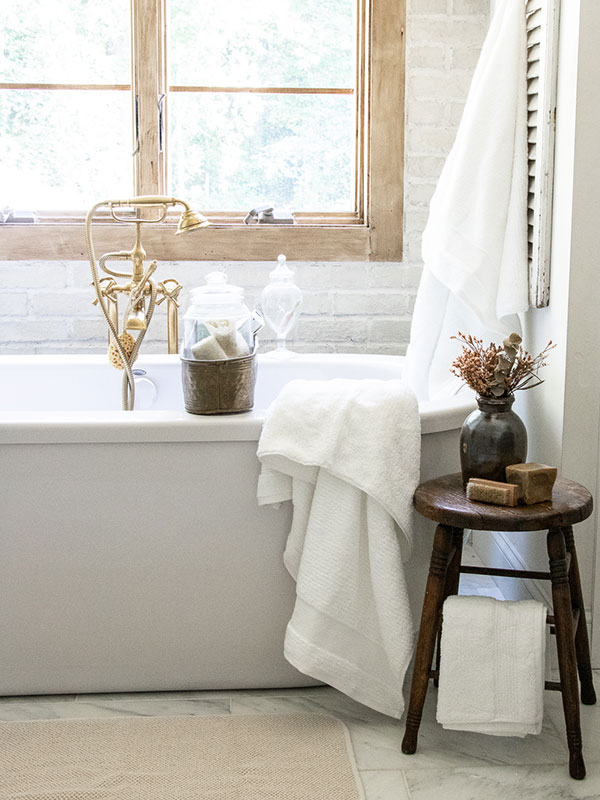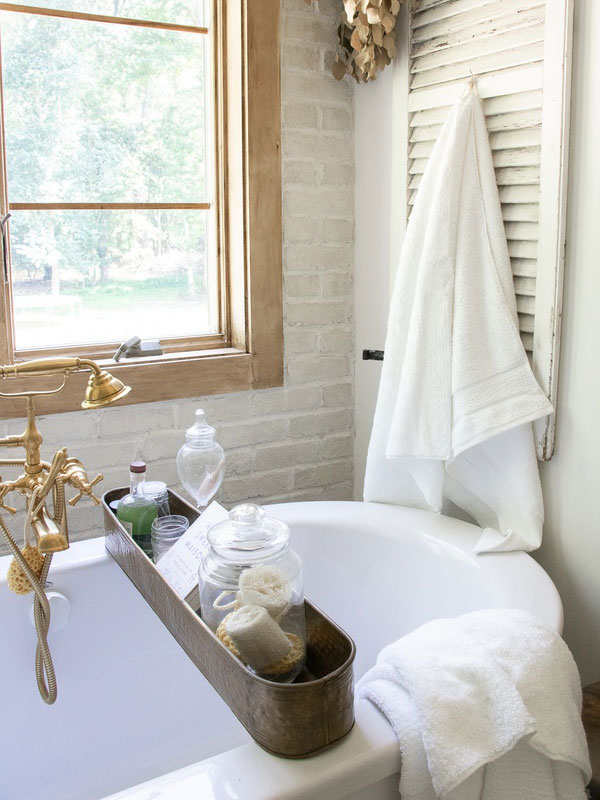 To add a little warmth, Deb added the Prestige Rug in natural. The warm undertones of the neutral color go perfectly with the brass accents in her bathroom and also balance out the coolness from the white towels.
Rounding out the home spa experience, Deb selected our new Classic Seersucker Robe. With a traditional seersucker exterior, and a soft fleece lining, this robe is perfect for staying cozy as the temperature begins to drop. These items instantly transformed her already beautiful home spa and gave it more of a lux feel.