Welcome to the family, Eberjey.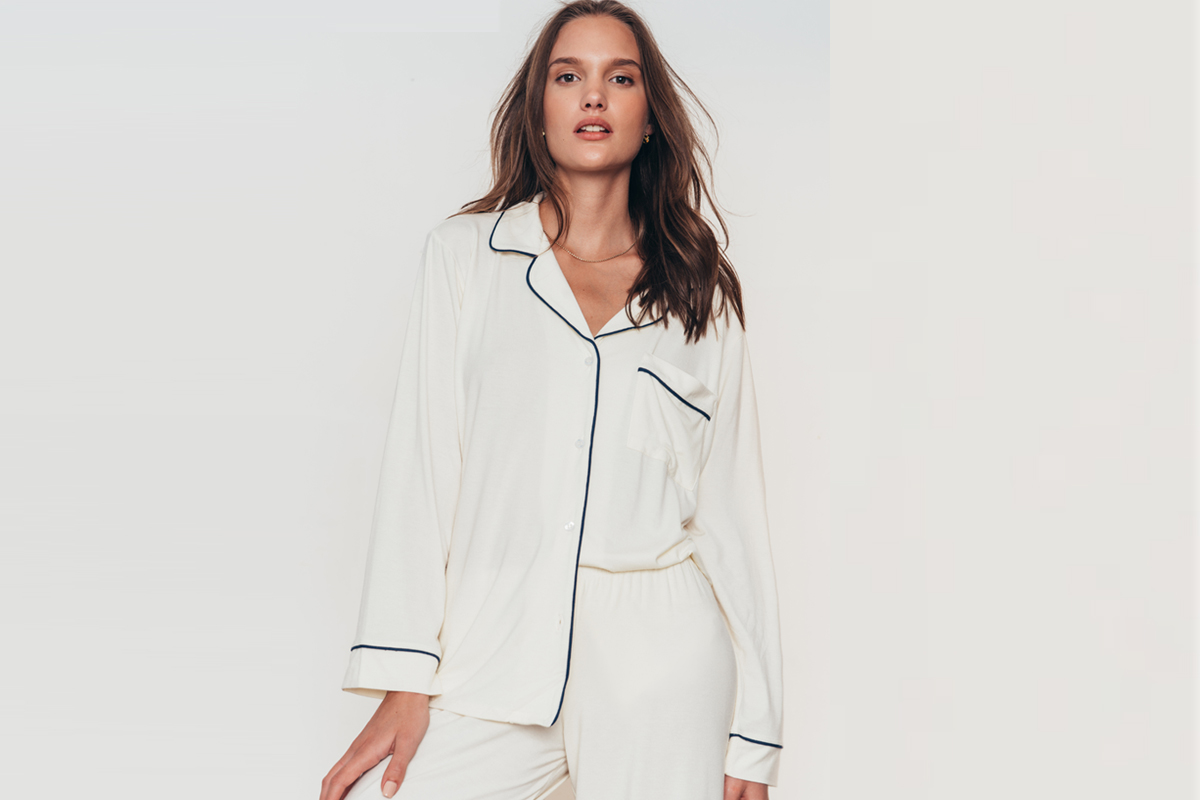 Introducing the iconic and classic Eberjey Pajamas Giselle collection. Now available in four styles, three sets plus a sleep shirt, these pajamas are super soft, cool to the touch, and effortless.
Each pajama features a functional pocket, a piping detail in an array of colors, and a tailored fit that hugs your body in all the right places.
Perfect for cold sleepers and to keep cozy even when the AC is on blast.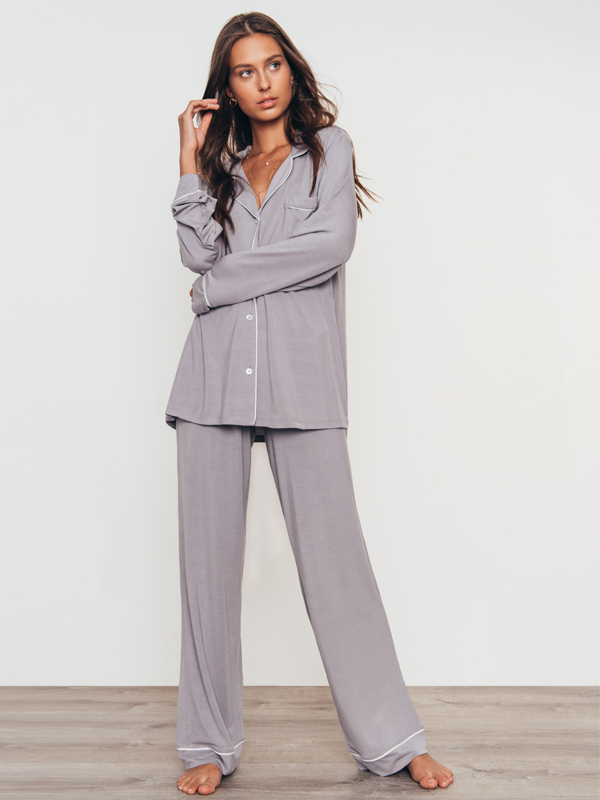 Photo courtesy of Eberjey

More substantial than a nighty, but keeps you feeling nice and breezy.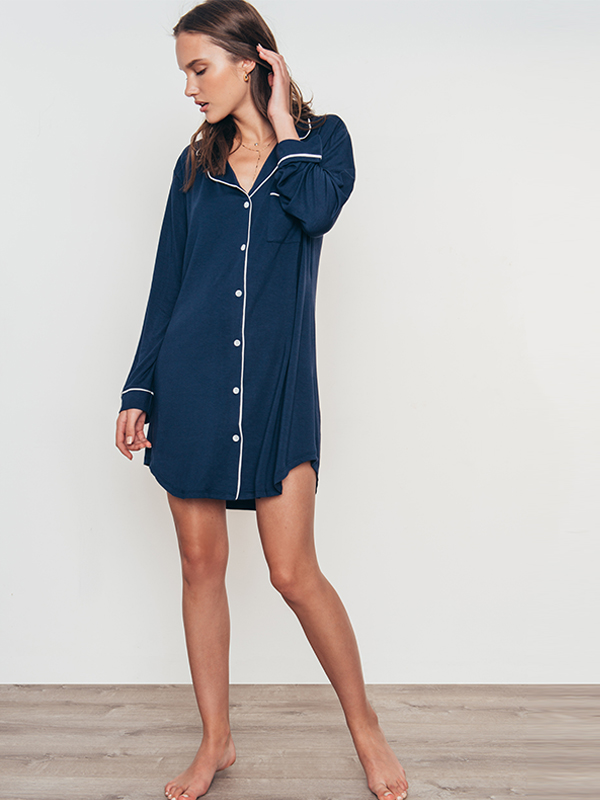 Photo courtesy of Eberjey

The best of both worlds. For when you want just a little more coverage.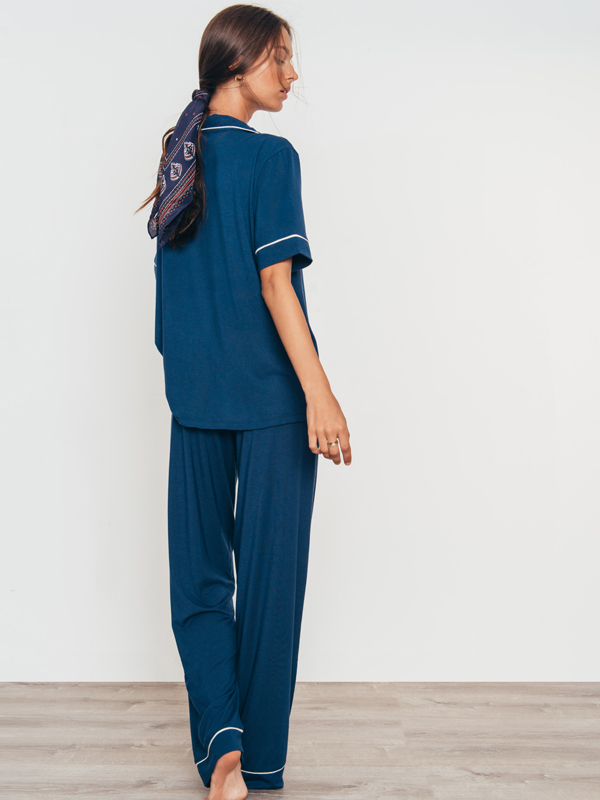 Photo courtesy of Eberjey

Best for warm sleepers and those who live in warm weather year round.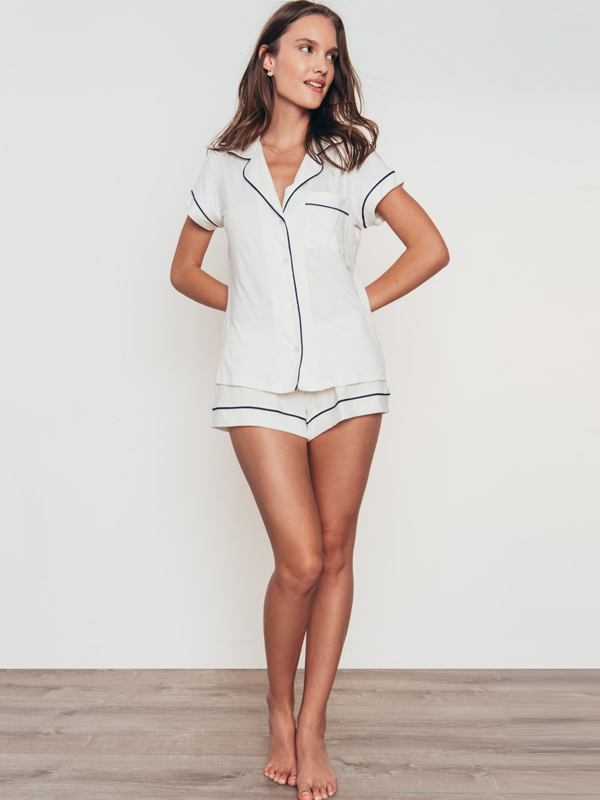 Photo courtesy of Eberjey

Founded by Ali Mejia and Mariela Rovito, Eberjey is known for their consciously crafted, buttery-soft pajamas. Perfect to lounge in all summer long, these pjs will be your go to option every day.
Written By: Esther Khoudari