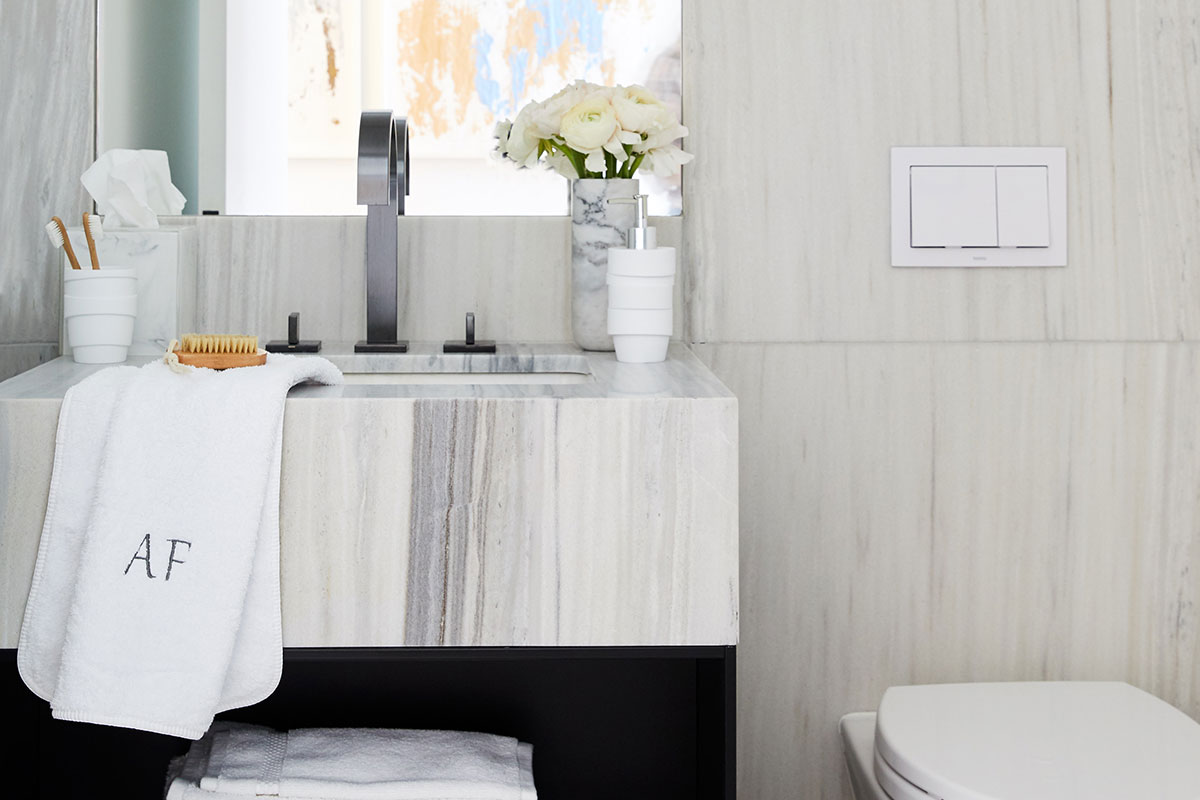 Finding ways to decorate a mini bathroom can be tough. Overflowing cabinets and crowded countertops make the space look perpetually messy. Follow these simple steps to make your tiny bath look tidy, chic, and much more spacious than it actually is.
1. Get Creative with Storage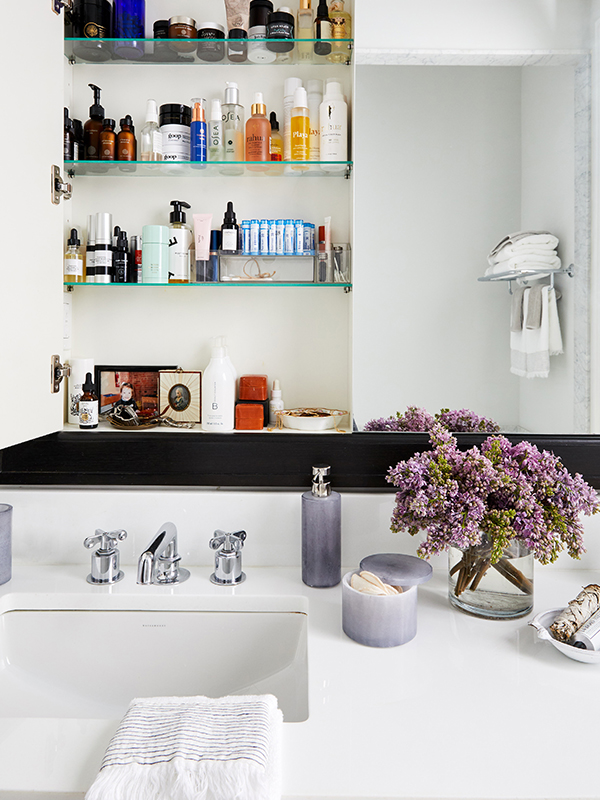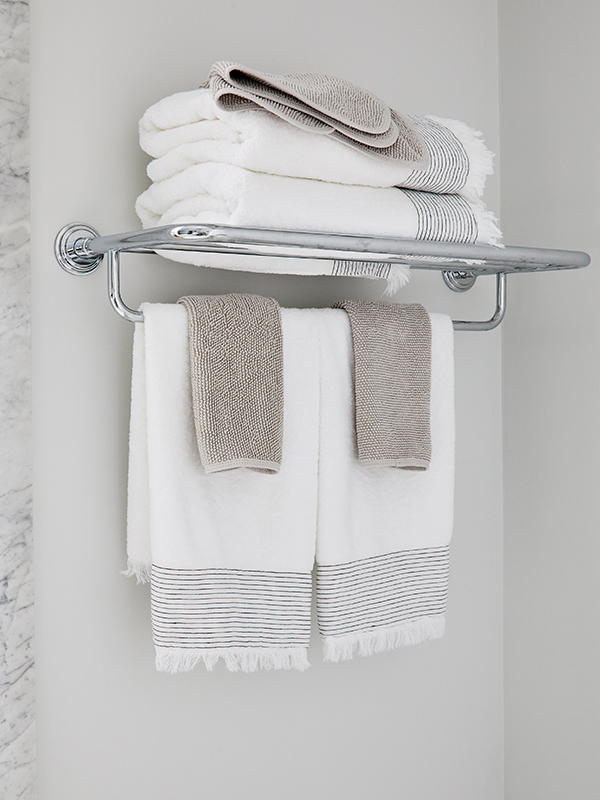 Out of sight, out of mind. Keeping items out of view will go a long way in cleaning up your space. Use hanging shelves and racks to store bulkier items like towels and robes, and use closed bins and under the sink storage to keep toiletries and other products. Limited storage is one thing, but hoarding endless expired beauty products will only cause more problems. Make sure you regularly clean out your bathroom to prevent things from building up and spilling out.
2. Less is More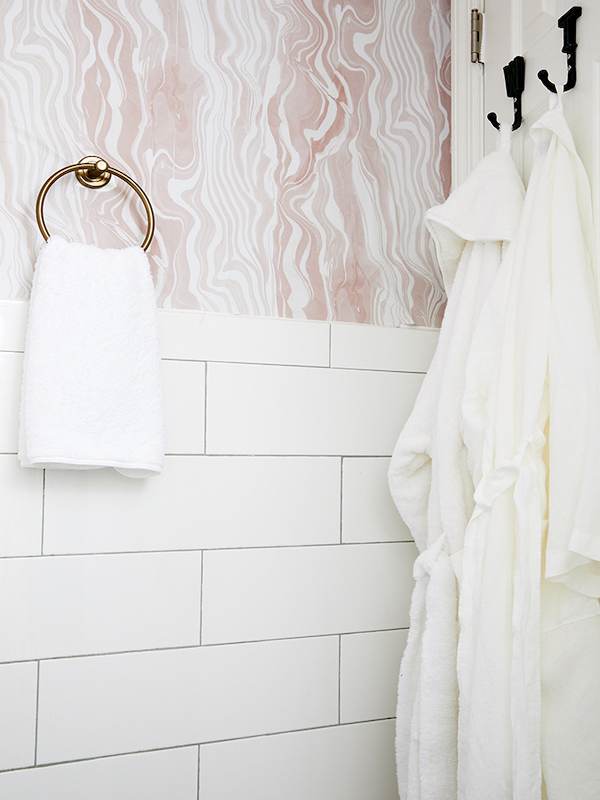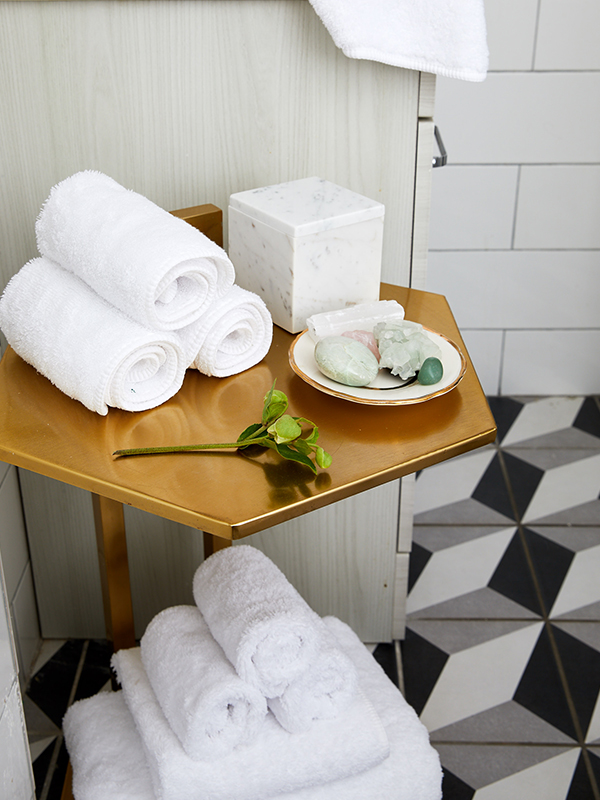 Less it more when it comes to decor. Pick one or two simple accessories to keep on your vanity. A tray or box on top of the toilet can be a good way to make use of additional space for everyday items you want within reach. Pretty perfume bottles, face rollers, crystals, and florals all add aesthetics without taking up too much space.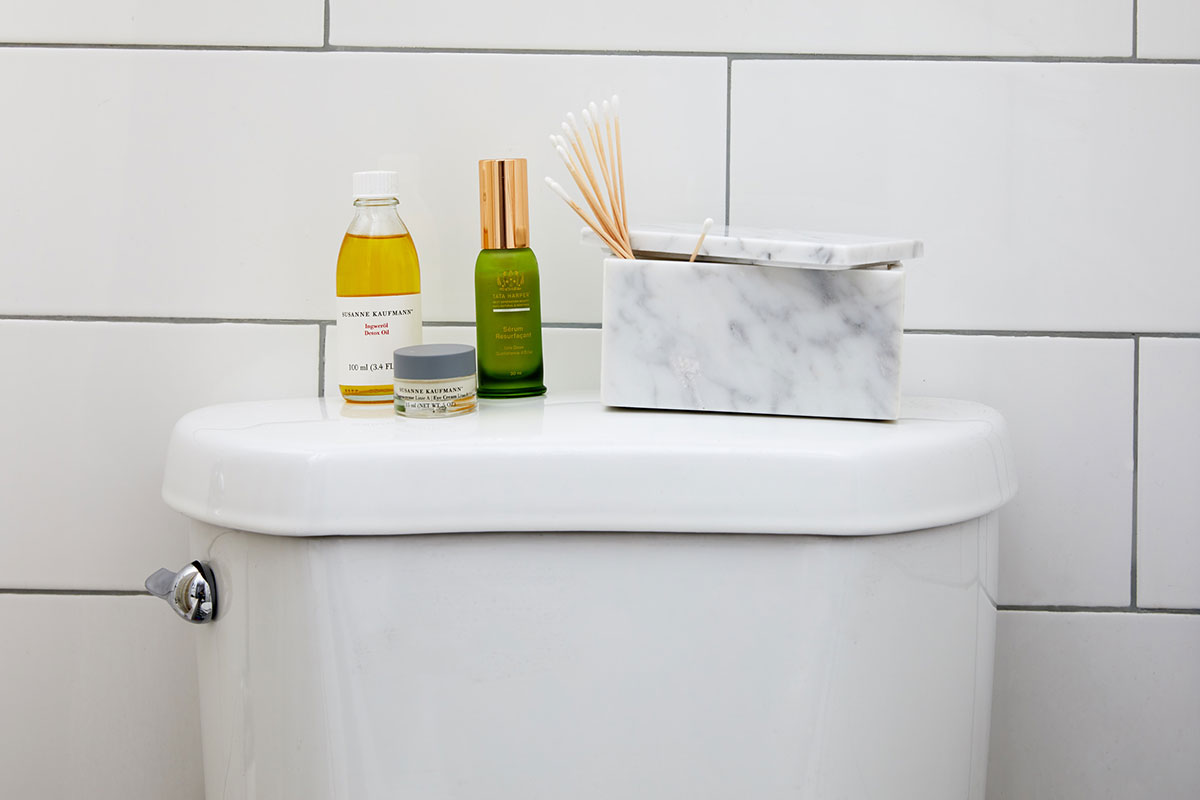 3. Use Your Walls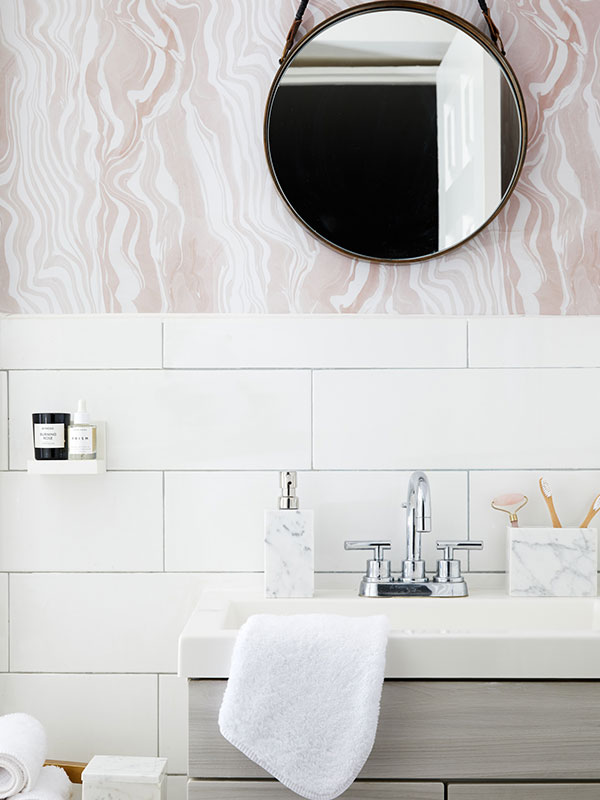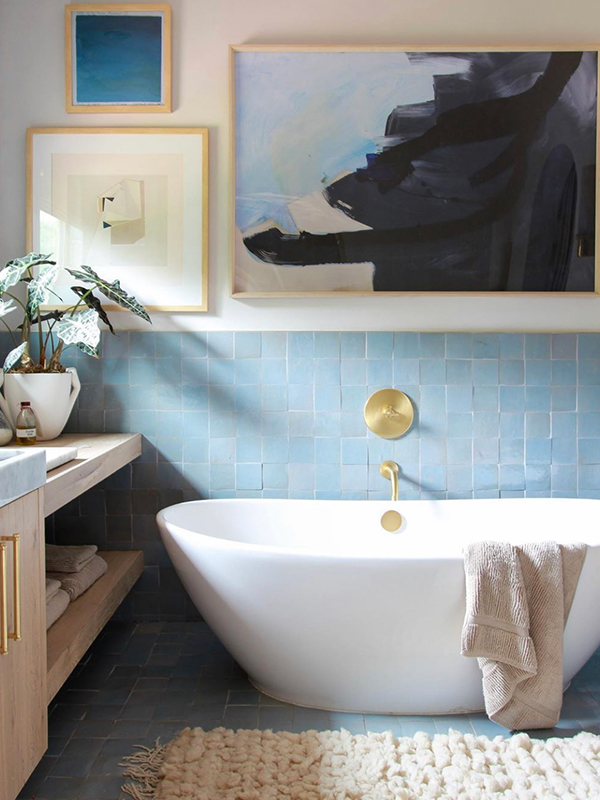 Mirrors and artwork are the best way to add personality without using up any valuable counter space. You can also get creative with wallpaper, tiles, and lighting fixtures. A lighter color scheme will make the bathroom feel more spacious and calming, but nothing makes a statement like a dark, moody space.