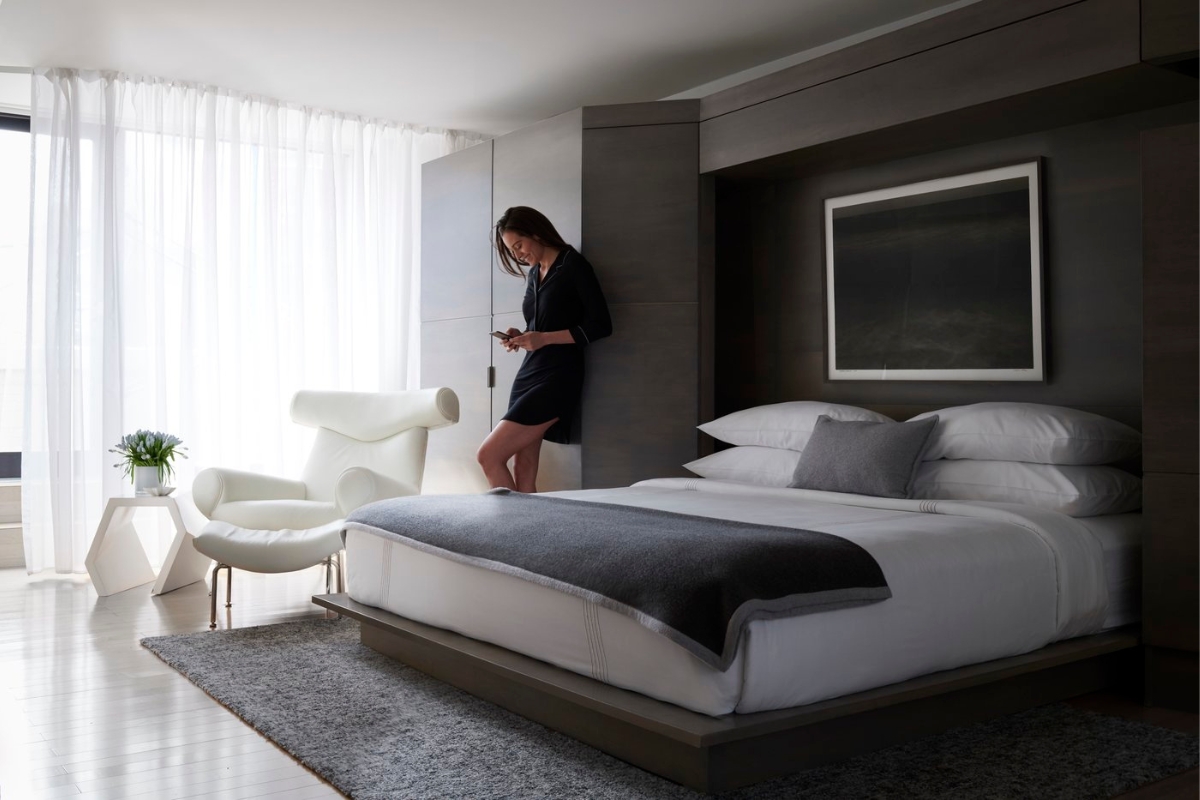 Experience the perfect blend of luxury and comfort at AKA Hotels + Hotel Residences. Their sophisticated hotels and spacious furnished homes offer exceptional amenities for business, wellness, and the best lifestyle in iconic neighborhoods. As leaders in long stay living, AKA Hotels has redefined the hotel experience into something truly livable. Their tranquil and chic design strikes the ideal balance between a private residence and an intimate boutique hotel, giving you the best of both worlds.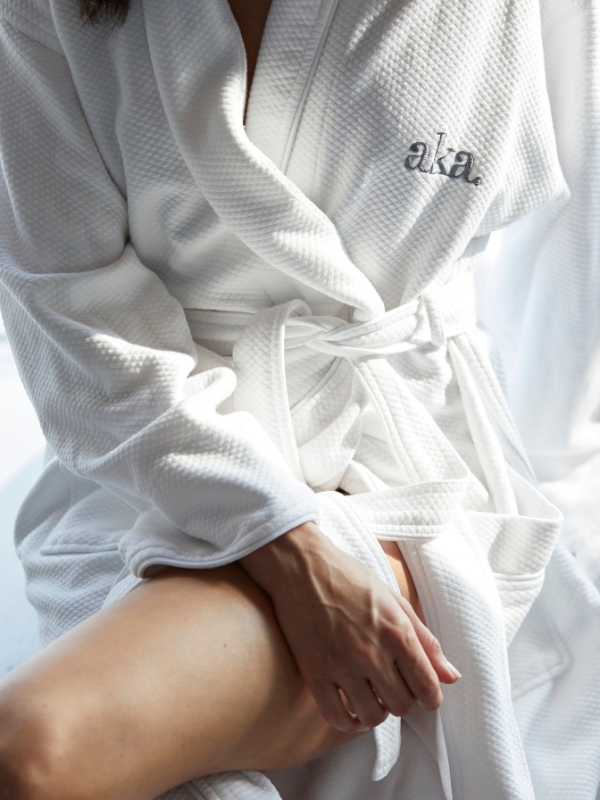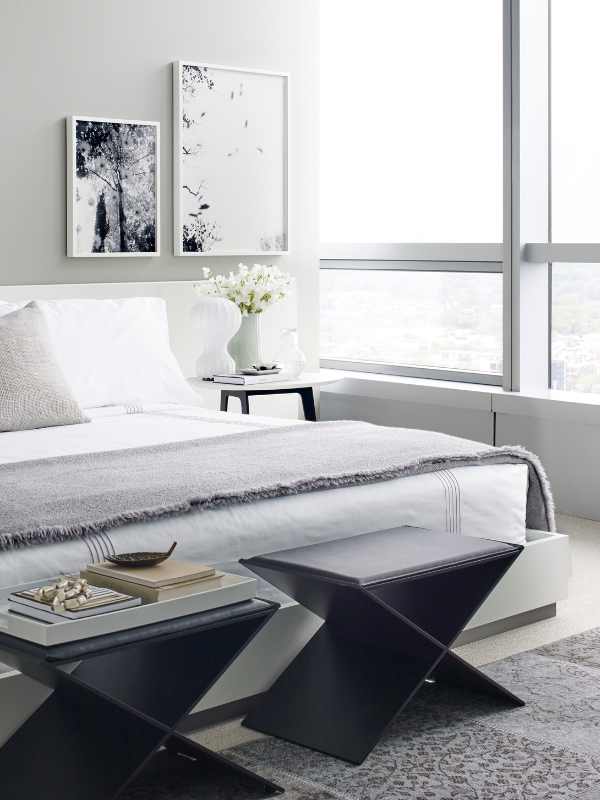 We are pleased to partner with AKA to provide our exclusive, ultra-luxury collection of linens and robes to guests. For the first time ever, you can purchase your favorite AKA x Kassatex items with ease, in our dedicated store.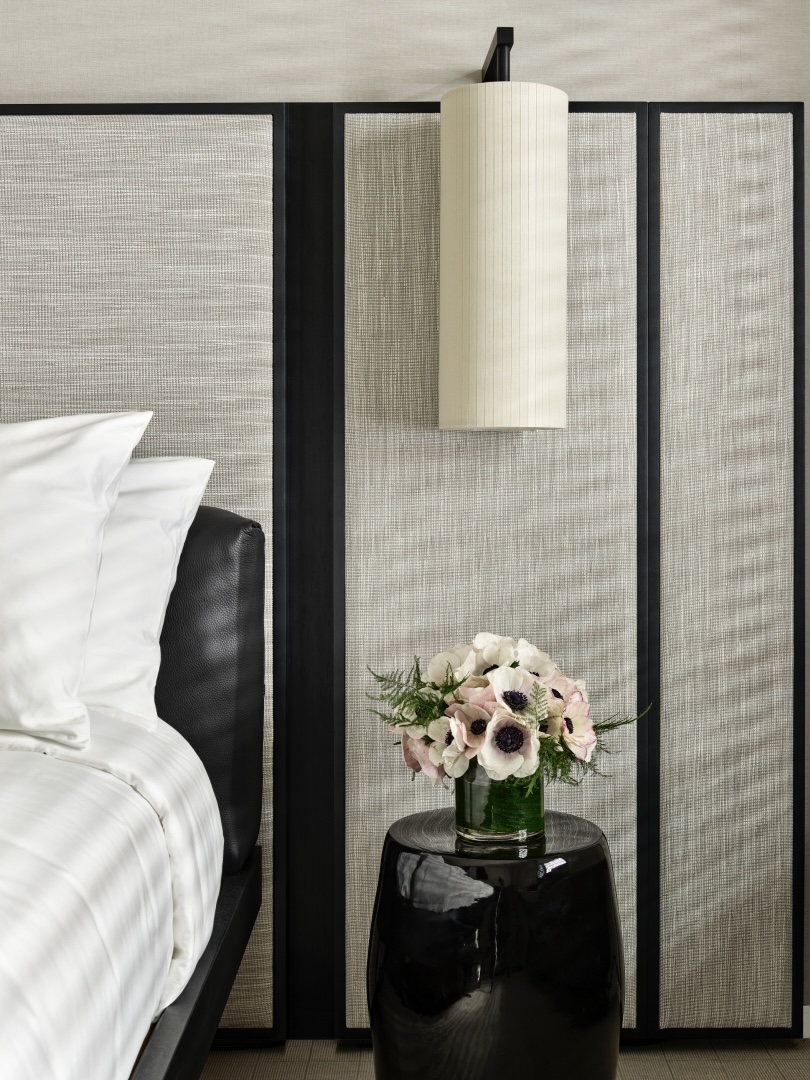 The exclusive AKA x Kassatex collection includes a Custom Embroidered Quilted Robe, Signature Bath Towels and Mats, Palestra Fitness Towels, Velour Slippers, and Bedding Collection. The AKA x Kassatex Bedding Collection is offered in both queen and king sizing and consists of the AKA Percale Sheet Set, AKA Embroidered Percale Duvet, and KassaSoft Blanket.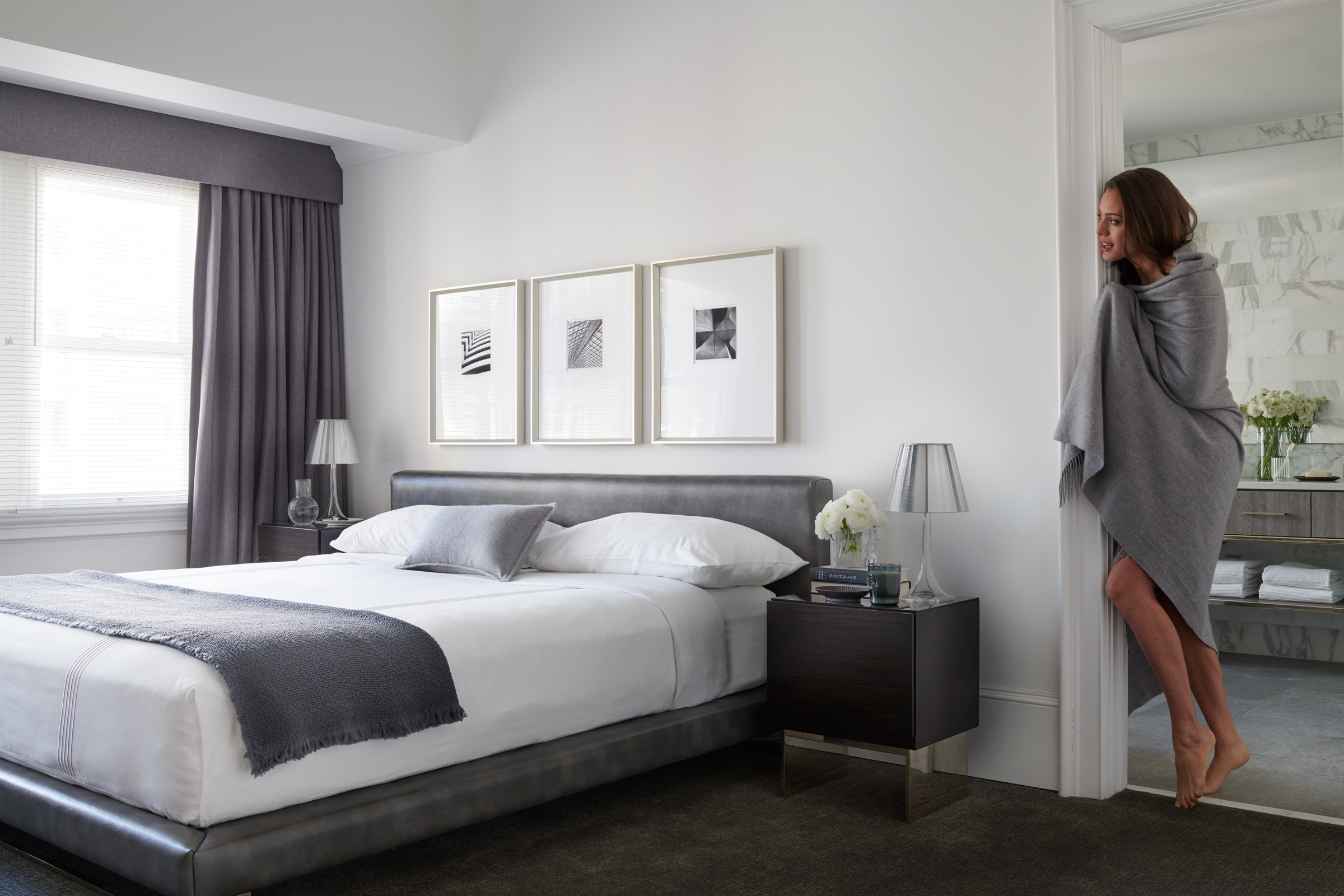 "The ethereal essence of AKA is to create a sense of calm and to nurture an ambiance that makes our guests feel at home." – Larry Korman President, AKA
Experience the essence of AKA at home with the AKA Hotel Collection.